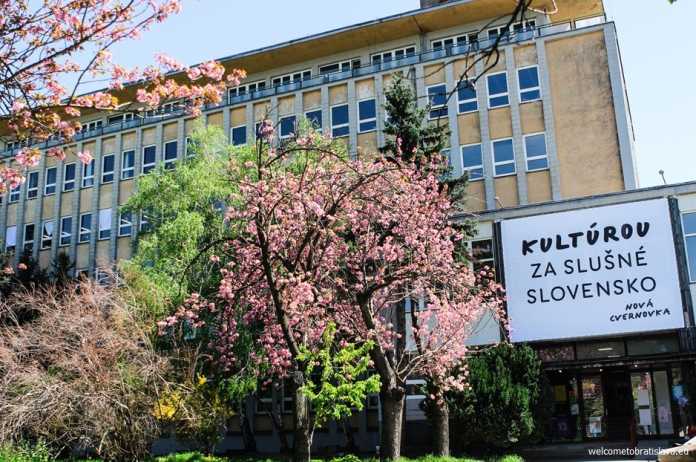 There is a place in Bratislava you would probably never find during random city wanderings. Located outside the center in a former chemistry school, with the pretty strange name "The New Thread Factory," it doesn't really evoke a creative and cultural center worth visiting. But it definitely is worth it! We are going to tell you why and explain the unusual combination of this name with the residence of the one and only creative center in Bratislava.
THE STORY OF THE THREAD FACTORY

The name "Thread Factory" and the whole idea of this as a space for culture and creative studios comes from the previous project which was originally housed in the abandoned premises of a real thread factory. Some time after the factory operation ended, these generously empty premises with its good central location became occupied by various ateliers and artists and other creative souls who ran them. It soon served as a natural cultural hub for diverse events open to the general public. And for almost a decade of existence it became a significant spot of spontaneous cultural and social life in Bratislava, attracting many with its specific industrial atmosphere.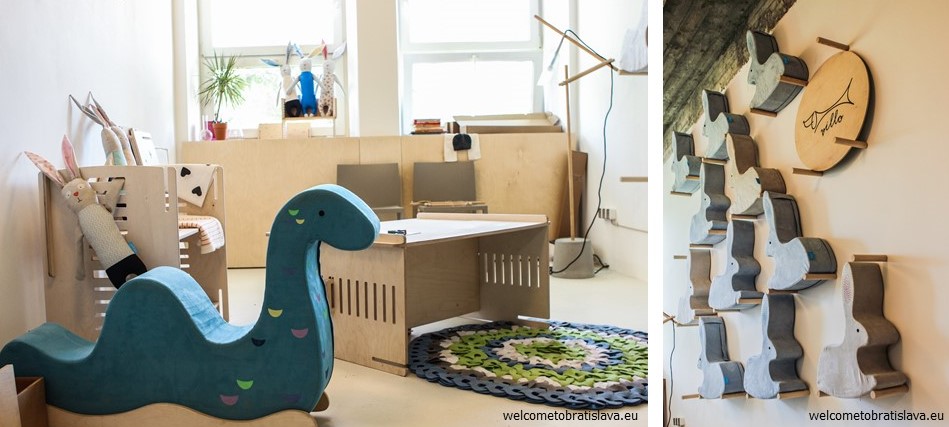 Showroom of a children's furniture producer VILLO in Nova Cvernovka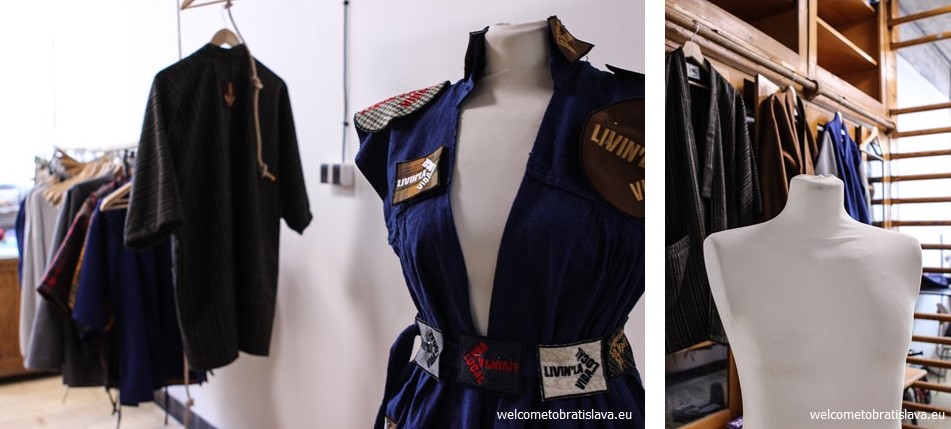 FRL Fashion Recycling Lab: a designers' collective based in Nova Cvernovka
The one century old, partially shaggy building also attracted a new investor. And even though this spot had cultural heritage, a completely different plan of revitalizing the building was proposed – one not including the community of artists, creatives, and innovators grouped around the association. The following year it was really a bumpy ride for all involved, full of haziness and an unclear future. The story is long, though luckily at the end the community managed to find their new home in the former School of Chemistry on Račianska Street. And this is how The New Thread Factory came into being. The school was out of order for years, so re-deployment of the building has taken – and is still taking – a lot of effort. Nevertheless, new ateliers are already there and cultural programs for the public remain a natural part of this institution.
LOCATION
The new address is not really walking distance from the center, but is easily reachable by tram in less than 20 minutes. Take a tram number 3, 5 or 7 and get off at the stop Námestie Biely Kríž. Or take the bus number 75 and get off at the stop called ŽST Vinohrady.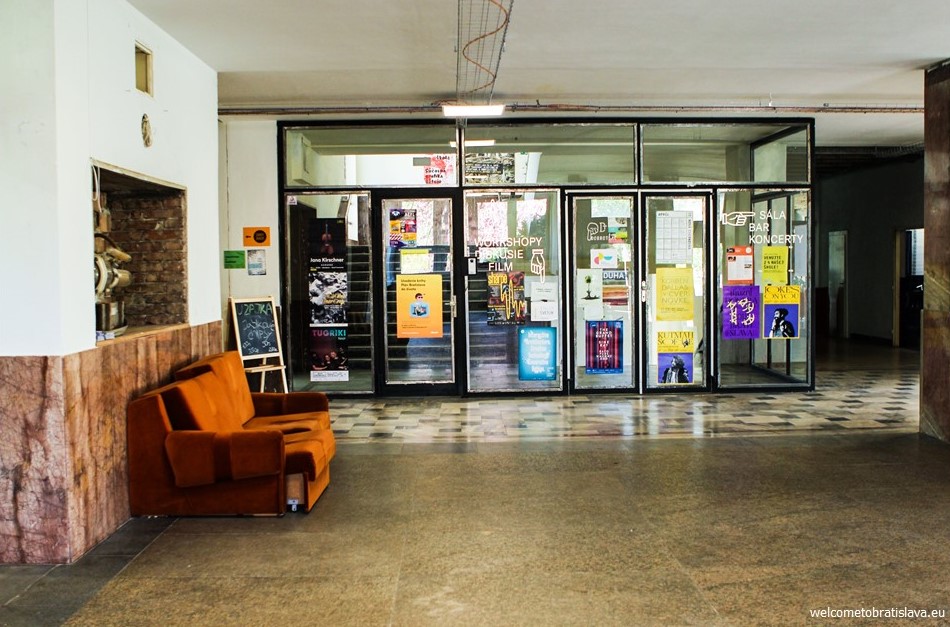 The main entrance



The distinctive atmosphere of the former chemistry high school
WHY AND WHERE TO VISIT THE NEW THREAD FACTORY

This three-floor building provides plenty of space to shelter more than forty ateliers of fine art and graffiti painters, photographers, film makers, musicians, designers and architects, just to name some. If interested, you can find the full list of ateliers online.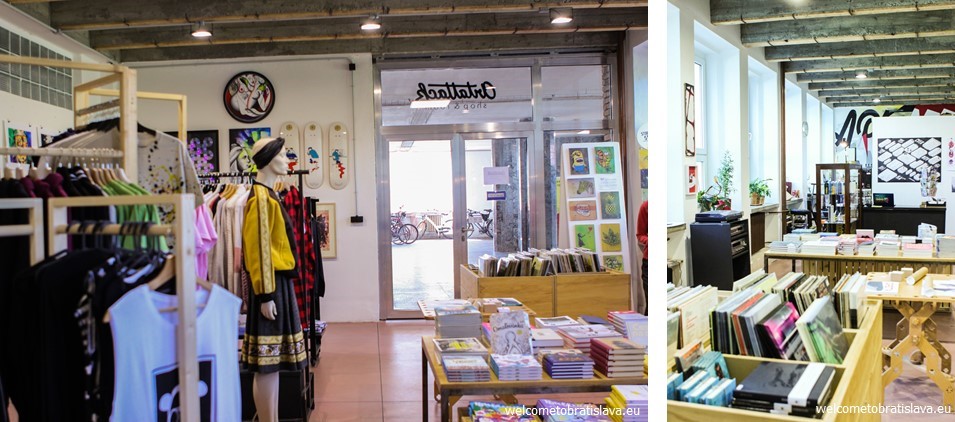 ARTATTACK SHOP & ROOM with music, books, clothes, accessories and paintings of the local artists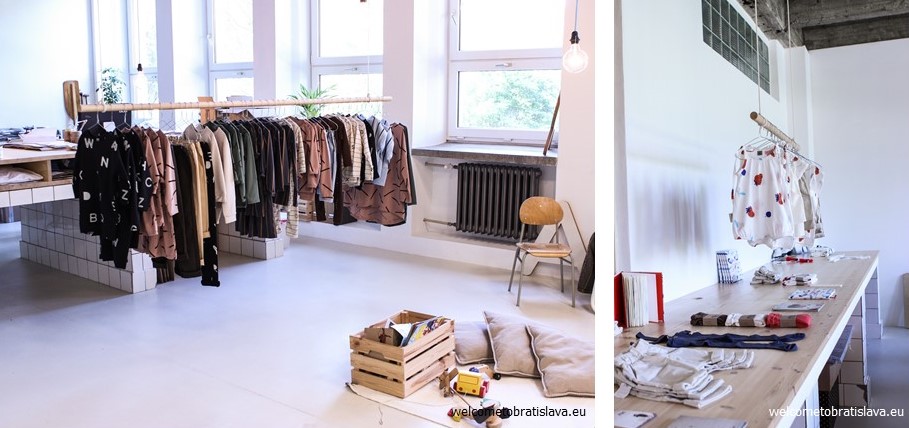 MILE: Slovak designer brand of kids' clothing
Unfortunately the ateliers are open for public only once a year on the Day of Open Ateliers – May 1st – when Labor Day is celebrated. This habit of celebration on the first of May is also a heritage from the previous Cvernovka and it is like a festival, complete with live music and various activities. And the good news is that you can visit this special event also this year!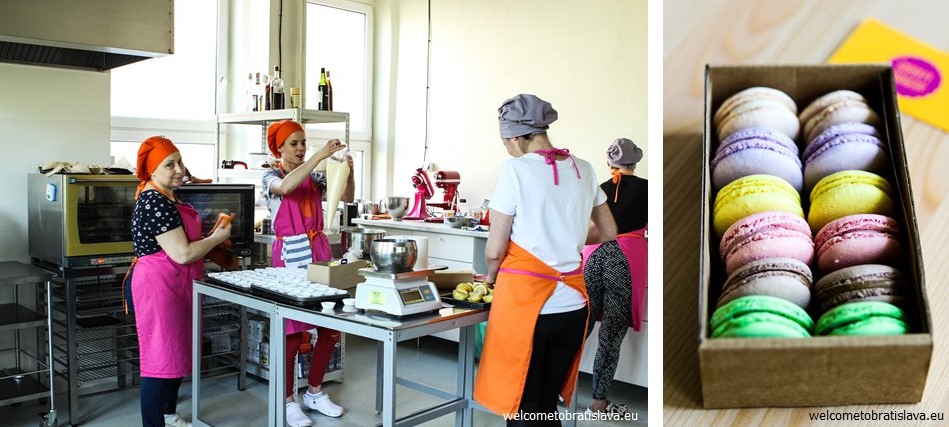 GIRAFFE BAKERY: a pastry laboratory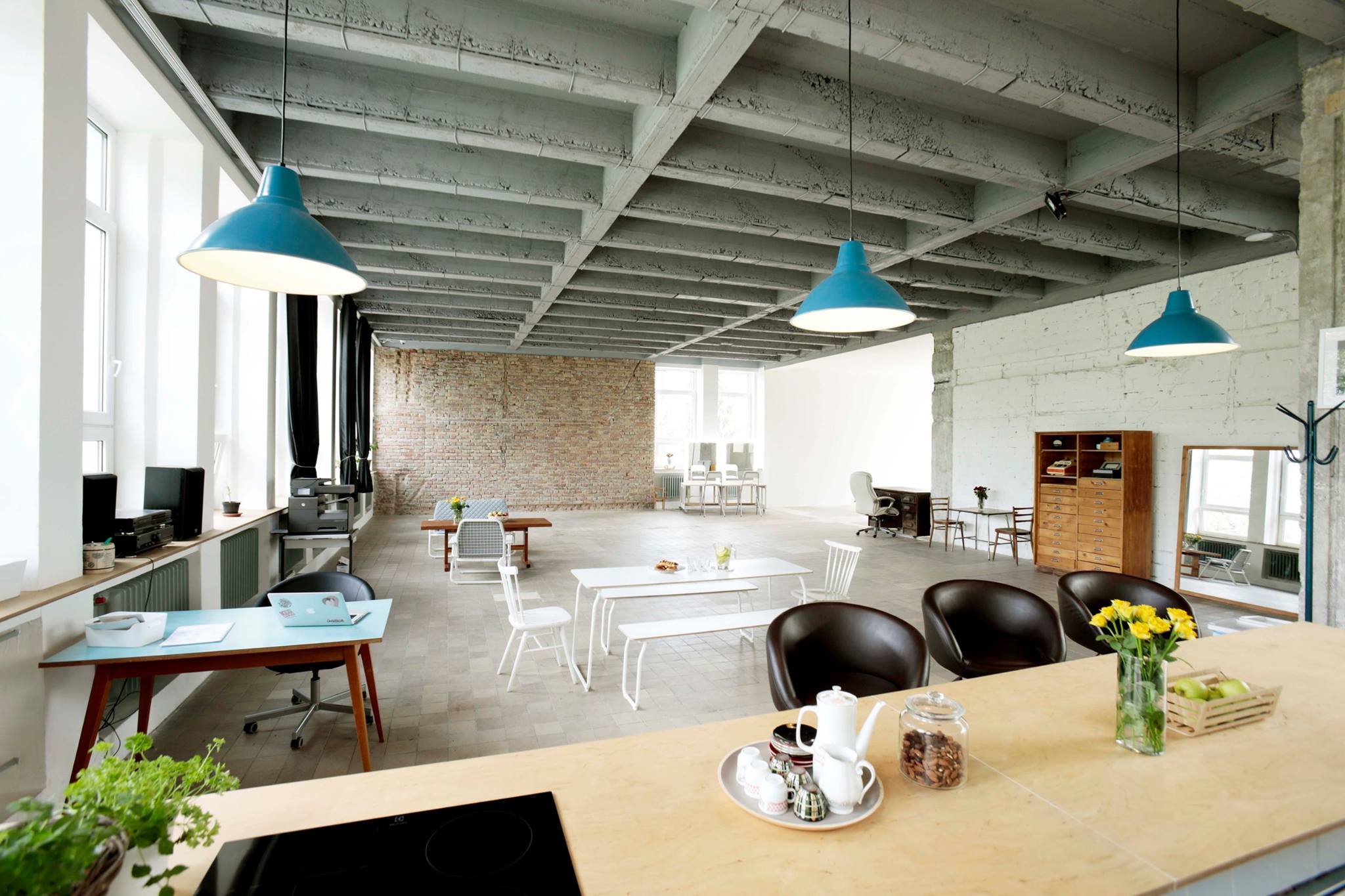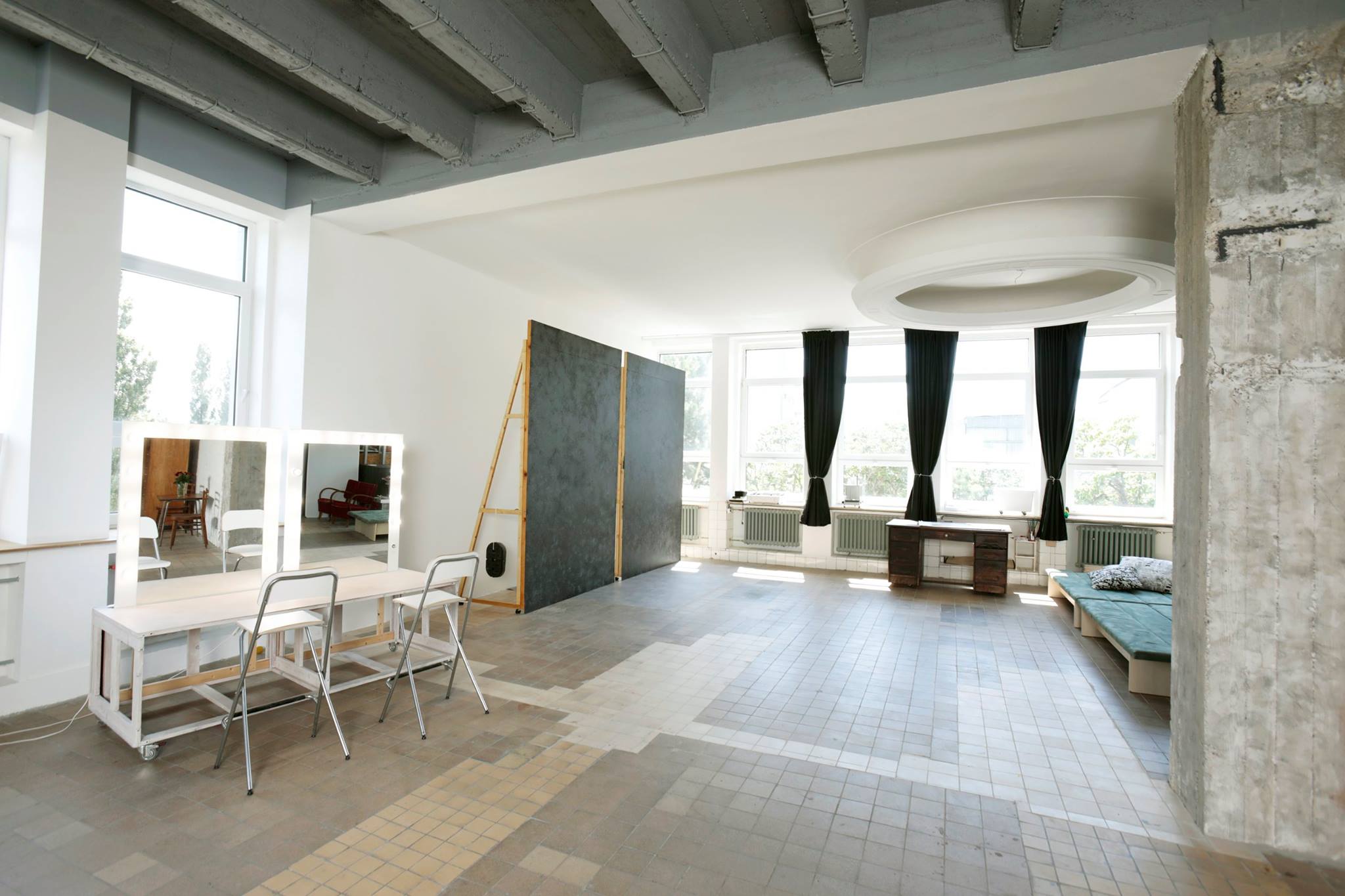 ATELIER SVETLIK: a daylight, audiovisual & photography studio (source: Svetlik FB)
There are also some services regularly open for visitors, like a co-working place, a bar, some local design showrooms, and even a yoga studio. But what might be the most interesting for you are those various cultural events from concerts, parties, theatre performances, workshops, discussions, exhibitions and many more.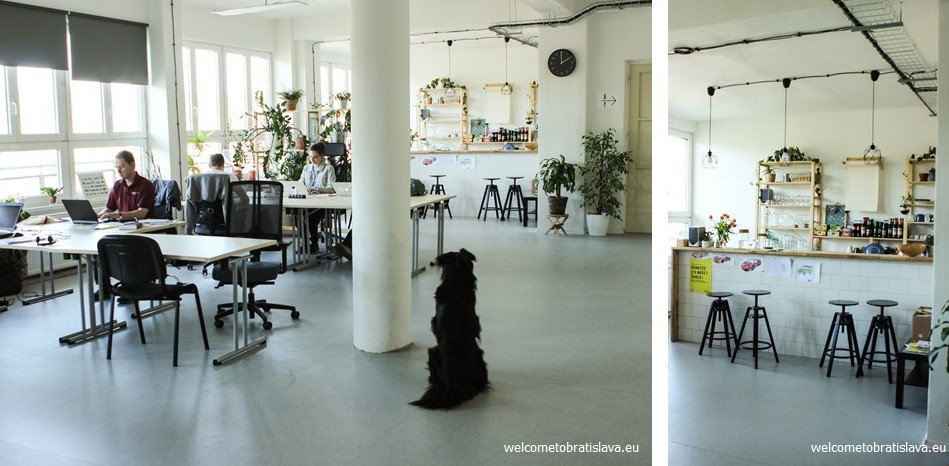 COWORKING CVERNOVKA: Open space with desk or meeting room rental options



THE HIDDEN BAR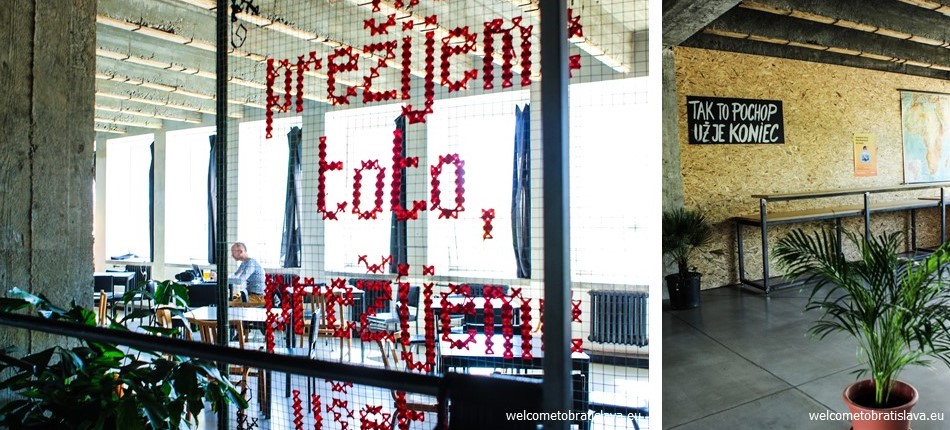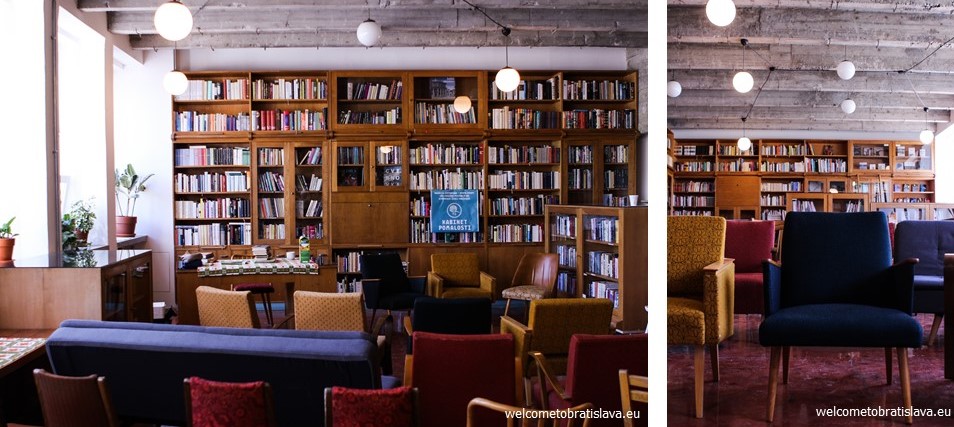 THE CABINET OF SLOWNESS: a library, a school of slow reading, a readers' club
As the overall concept implies, expect an alternative culture rather than the mainstream one. And we strongly recommend checking their program in advance to be sure something is happening there and it is your cup of tea. The program is available online and only in Slovak, but all the events are easy to find on Facebook.
In fact, after winning The Best Cultural Event of 2017 for one of these occasions (decided by a survey of essential personalities in the art scene) it was clear that this cultural and social community, linking dozens of creative souls, is not tied to the place but to people. And future plans are even more courageous. A park, a gastro service, sport facilities, a gallery, residential housing and a center for NGOs should complete the center soon. We are so much looking forward to it and keeping our fingers crossed for them!


Views from the top floor: old silo and the Kamzik TV Tower
Author: Eva Latakova

 ADDRESS: Račianska 78


 CONNECT: Website, Facebook


 MAP LOCATION: