Summer is over and autumn is here. But you don't need to be upset because Bratislava has prepared many exciting events, activities and parties which will warm you up! October in Bratislava is a month of many exhibitions, cultural festivals and live concerts. We picked the best selection of the venues in the town so you can get inspired :)
FRESH MARKET
each Saturday
The food market in the Old Market Hall (Stara Trznica) is held every Saturday from 10 am to 3 pm. Seasonal foods grown and produced by farmers and small producers from around Bratislava can be found here, as well as quality specialties from more distant countries. The market is regularly accompanied by various bazaars – antiques, books, clothes or vinyl – that are periodically rotated and can be found on the first floor. More info.
ITALIAN APERITIVO
each Friday
If you are looking for a perfect start of your weekend, here's a great tip: each Friday evening, an aperitivo is held in Pane & Olio Bistro, a showroom with Italian food and tasting of traditional dishes mainly from the Tuscany region. Delicious food, yummy drinks and Italian wine are surely a great option, whether you want to get yourself in a party mood or just want to have a great dinner time :) More info.
PEZINOK WINE CELLARS
till end of October
Come and be a guest in one of Pezinok wine cellars! This unique project whose importance goes beyond the Bratislava region was launched as a common project of the Small Carpathians Museum, the Association of Winegrowers and Wine Producers in Pezinok, and Bratislava Region Tourism. 12 local wine cellars participate on the project, all that decided to make their wine sorts accessible to the general public. The entrance is free of charge. Until the 29th October, there is at least one wine cellar opened Wednesday – Saturday, 5 pm – 8 pm, easily identified by a round garland with a red and a green streamer. Official website.
A VEGAN DINNER
2.10.
The idea of these regular vegan dinners is that each participants brings their own vegan food, plates and cutlery and shares their meal on the big table with other attendees. No entrance fee is required, all you need to do is bring your food, share it with others and taste from the meals other will bring to the table. No matter whether you self-prepare or buy the meal, whether it is cooked or raw. And for the rest of the night you can enjoy networking and getting to know interesting people :) Official event.
VINTAGE FESTIVAL IN KARLOVA VES
30.9. – 2.10.
Vintage festivals are traditional events celebrating wine and wine making and often include a show of grape processing, pressing and tasting. They are connected with the period between harvesting the fields and autumn planting. These events (in Slovak called "vinobranie") are held until now in the streets of Bratislava as well as its outskirts – with a wide range of gastronomic specialties and a rich cultural program. The last one of this year will be held during the first October weekend in Karlova Ves neighbourhood. More info.

FLEA MARKET ON DRIENOVA STREET
1.10.
"Burzoblsák," as this flea market is called, is an event dedicated for the community and its main aims are recyclation and re-usage of old clothes. There is also an option for sellers to donate clothes for one of orphanages in Bratislava. It is held each first Saturday of the month, starting from 8 am and lasting till 2 pm on Drienova street 16. If you are coming with your children, there will be an area with refreshments and lovely atmosphere prepared as well. No entrance fee. Get your special piece directly from the sellers' trunks or suitcases and enjoy the atmosphere of a real flea market! Official Facebook event.
A CULTURAL-HISTORICAL FESTIVAL
1.10.
"Bratislava 1619" is a historical-cultural festival with the focus on the real military conflict of the 17th century. The event takes place in a very pleasant and well known park in the city centre of Bratislava "Sad Janka Kráľa". Look forward to hearing some drums, rattling guns and muskets. Finally our capital will become the scene of a revived military history of this period! More info.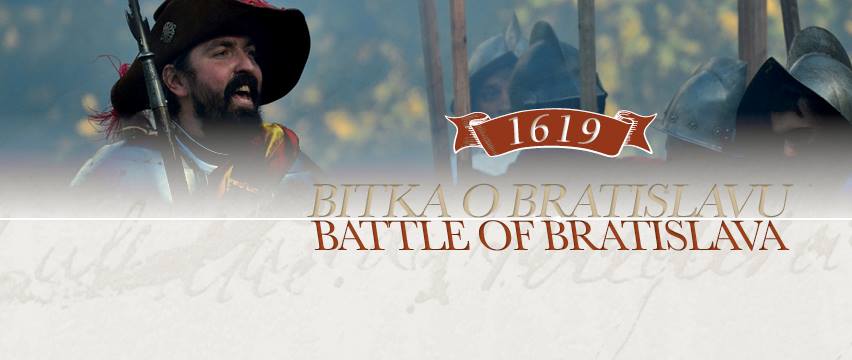 VOLSWAGEN EXHIBITION
3.10. – 31.12.
Exhibition on the occasion of the 25th anniversary of Volkswagen Slovakia will take you back in time.  The historic trail of VW models captures the gradual development of Volkswagen Slovakia. The exhibition will be open till the end of the year in the Museum of Transport.
INTERNATIONAL FESTIVAL OF CONTEMPORARY ART
3. – 22.10.
Bratislava in movement – this is a regular cultural event of international importance organized by the TAO Dance Theater that offers visitors the works of top artists from the area of contemporary dance art from around the world. The dancers will explore the potential of the human body as a visual element. Check their official website for the details and tickets.
FESTIVAL OF BEAUTIFUL AUTUMN
3.10.-3.11.
Our Old Town has prepared a rich cultural program for its visitors this autumn: lectures, theaters, concerts and cinema, everything free of charge! The whole program can be downloaded here (unfortunately in Slovak only).
PILATES IN ENGLISH + AROMATHERAPY
6.10.
Join this regular small class of max. 9 people for a very special session with a certified pilates instructor! You need to make a reservation to book your spot due to capacity limitations. Check the details here.
SLOVMEDICA NON-HANDICAP EXHIBITION
6.-8.10.
Slovmedica Non-Handicap exhibition, taking place in Incheba, is the most important and the only comprehensive exhibition event in the field of health care in Slovakia. It is an annual event which presents an overview of new health technologies, equipment and tools in order to provide health care, as well as the latest hospital equipment for various treatments. The event is also a great opportunity to meet the experts who work in various health sectors. Tickets from 4 €. More info.

INTERBEAUTY AND BIOSTYLE EXHIBITION
6.-8.10.
One of the most favorite and largest beauty trade fairs in Slovakia will be traditionally held in Incheba again! The fair is a guarantee of the last trends in the world of beautification. Interbeauty provides an extensive selection of beauty products and cosmetics in addition to showcasing new innovations in make-up and hair styling for fall and winter. The event will complement the program full of manicure, cosmetics and hairdressing competitions. The gentlemen might find interesting the section of healthy lifestyle and lectures of experts in medicine and personal development. Tickets from 4 €. More info
INDIETRONICA PARTY
7.10.
Catchy and nostalgic melodies with the memory of the scene from 80s and 90s! Bass and heavy guitar sounds will be presented by the band "Elections In The Deaftown" and DJs "Diablo & Krto." Facebook event.
BRATISLAVA OCTOBERFEST
7.-8.10.
Why would you travel to Germany when you can enjoy a good quality beer in Bratislava? J During the Bratislava Octoberfest you will meet the small craft breweries, the best of the brewing industry, which we have in our region. You will have a chance to meet a lot of small breweries from Moravia, Austria and Germany, too. The festival will also provide you with a rich gastronomy with the variety of traditional meat products from our region, and of course it will present a variety of musical performances. As a bonus, on Saturday you can enjoy a special picnic, an antique bazaar, farmers' markets, a shisha tent and an oriental tea house or mobile cafes. Be at the Tyrsovo embankment from 12:00! More info.

RETRO BAZAAR IN THE OLD MARKET HALL
8.10.
Come and buy discarded accessories, shoes, hand-made toys, books, records, collectibles and other treasures. Support recycling and bring or take what inspires you – in the Old Market Hall, first floor, from 10 am to 3 pm. More info here.
FLEA MARKET ON MARIANSKA STREET
8.10.
The very first flea market held in The Peach venue on Marianska street. You'll have a chance to purchase some nice handmade products, antiques and books. Start at 10 am. More info.
WHITE NIGHT
8.10.
The largest and most visited festival of contemporary art in Slovakia, White Night, is a prestigious international art project which aims to bring contemporary art forms and unconventional unrecognized and important places of European capitals to the general public. This event offers its visitors an unconventional artistic night walk through the city full of adventures and new sensations, which lasts from sunset until sunrise. During one exceptional weekend, the night becomes the day and the night city streets get filled by people and art. The ticket costs 8 € and you can either buy it online (scroll down the page, it is in Slovak only) or at chosen galleries (the list of them is also available on the website). Children, seniors and disables do not need to pay. There is also an afterparty prepared in the Atelier Babylon from 11 pm. Check the details here.
BALKAN BEATS
8.10.
The international band "Mr. LocoBalkan" is going to play the best of Balkan folklore music combined with the elements of Latin, reggae and ska melodies for you. During the evening DJs "Matthew" and "Julah" will make sure that you are enjoying the dance floor! Facebook event.
EVENING OF TRUE STORIES
9.10.
Share (and listen to) true stories in the most useful, honest, supportive, inspiring and transformational way. Anyone who wants to share their story can do so for 5 – 7min and tell true tales about life, experiences, passion, goals, taboos, cultures, romance, adversity – you name it. every true story is an opportunity to learn something about others, ourselves and has the potential to make a difference to our understanding of the world around us. Sounds interesting? Come join our very first session. Bring friends if you want but above all, bring ears to listen, a mouth to tell and a heart to feel. More info.
INTERNATIONAL FAIR OF FURNITURE, HOUSING & INTERIOR DESIGN
12.-16.10.
The fair called "Moddom" brings new trends in regards to interior decorating as well as rich inspiration of diverse styles. The fair is an ideal opportunity in one place to equip your entire interior and get inspired. A part of the fair is also the Exhibition of Art, such as sculptures, paintings, ceramics, prints, photographs, wood, glass and everything related to art. Official website.
VIVA BRATISLAVA CULTURE & DANCES OF THE WORLD: HISPANIC DAY

12.10.
Viva Bratislava and Akademia N invites you to theseries of dances and cultures of the world – free entrance events. In October we are celebrating Dia de la Hispanidad (Hispanic Day)! Come and enjoy a fantastic show with Hispanic / Latino vibes to celebrate this great day for the Spanish speaking culture. You will get to see and enjoy dances and performances from different Latin places. Official page.
WHISKEY & CIGAR NETWORKING
13.10.
A business networking evening. The objective of this activity is to meet and have a relaxed chat, making new business contacts and meeting new people. Have a nice drink and chat with other international minds! Free entrance. Facebook event.
BRATISLAVA STREET ART FESTIVAL
14.10.
Check the whole program and details of what's prepared for this year's street art festival in our capital!
A THEATER FESTIVAL FOR KIDS
14.-16.10.
This 3-day festival full of fairy-tales is called "Fairy-tale autumn," and its aim is not only to bring fun, but also engage children in interactive activities related to actual the plot of fairy-tales, to develop their imagination, creativity, emotional and aesthetic perception. At the end there will be workshops where children will be able to create their own book. 2 € entrance fee per person. Check the details here.
2000s PARTY
14.10.
The party hosted by ʺCapo di tutti Party" will take you back to the past by presenting the best hits from the years 2000-2010. You can look forward to songs from Amy, White Stripes, Kings of Leon, Coldplay, Britney Spears and many others. Performed by the star of the evening, a band called "That's Live!" which is an international group of musicians from USA, UK and Slovakia. More info.
BECOME AN ANGEL FOR DISABLED PEOPLE
15.10.
Come to purchase clothes and other treasures from the "attic" and rare antiques and become an angel for those who need your help – sheltered workshops that will sell products created by handicapped people. Official event.
WELCOME TO SLOVAKIA WORKSHOP FOR NEWCOMERS

18.10.
Are you a newcomer in Slovakia? Are you here for less than 6 months? Then you must know how difficult and time consuming it is to find all the information on one place sometimes. That's why Internationals Bratislava – a community established by expats – organize this workshop where they share their experience as foreigners having lived and experienced local culture, and will guide you through the night life, nature and activities where you can get to know local and international people. No entrance fee! You only need to make your reservation at info@internationals.sk. More info.
A FASHION SHOW: FASHION LIVE!
19.-21.10.
The biggest fashion venue in Slovakia is back again! This event will be held in "Stará Tržnica" with 42 designers and 3 fashion houses presented. Foreign designers won't be missing either and there is a surprise of the evening coming directly from the catwalk of London Fashion Week! Start at 3 pm. Facebook event.
STREET FOOD PARK
19. – 22.10.
The eight edition of the Street Food Park Bratislava will be held in October! Come and join other food fans at the square in front of our Old Market Hall for yummy street food and great outdoor atmosphere! There will be a nice variety of street food vendors who will offer you burgers, hot-dogs, gyoza, pull pork, bear soup, fish & chips, sandwich, tempura, burrito, "párance", coffee and more. More info.
INTERNATIONS BRATISLAVA ASIAN EVENING
21.10.
Another event of InterNations, a community gathering expats living in Bratislava as well as locals. You can join at the stylish venue of Bratislava's Sajado Bar & Restaurant River Park for a fun evening of meeting internationally minded people, mingling and dancing. Enjoy networking and making new friends with an ice breaker game! Every attendee will get a welcome drink, participate in a midnight raffle and there are some other surprises in store for you! For more info click here.
LEARN TO MEDITATE: FREE LESSON
21.10.
Join this free meditation class – purifying the heart exercise. In this class you will learn how to clear out the daily impressions and remove the heaviness using the power of suggestion and will power. It is suitable for both beginners and advanced. No entry fee. Start at 6 pm. More information here.
ELECTRO SWING NIGHT
21.10.
This special night is going to take place in one of the most popular clubs in Bratislava, KC Dunaj. During the evening you will have a chance to dance and listen to swing and jazz melodies in a combination with electronic music. The band coming from Austria Kiss Me Yesterday will be waiting for you! Facebook event.
THE EVENT NETWORKING
21.10.
A business networking event accompanied by a non-formal atmosphere. A great opportunity to make new connections and meet interesting people. You can participate only based on a personal invitation by the host. More info.
BRATISLAVA JAZZ DAYS
21.-23.10.
Electro swing and hot Cuban rhythms performed by many great musicians. You will have a chance to meet the first lady of electro swing- "Caro Emerald", or the Afro-Caribbean band "Tiempo Libre", and many others. The event is organized in Incheba expo arena. Official webpage.
DIVERSITY UNITES US
22.10.
The non-profit organization Internationals in Bratislava has been dealing with a society-wide problem, which is based on fear of receiving, acceptance and integration of foreigners and asylum seekers in Slovakia. The aim of the project "Diversity unites us" is to tear down barriers between communities of different cultures, languages and religions, to help create friendships and good relations between locals, foreigners and refugees through freely available events, for all of you! You can enjoy a whole day walk-in event on 22nd October during which the following activities will be prepared: language workshops for the youngest ones, workshops for women, projections of Slovak movies with English subtitles, discussions with asylum seekers living in Slovakia and dancing workshops (all activities both in Slovak and English language). All activities are for free. Check the details here.
HENNAH PAINTING

22.10.
Have you ever tried hennah painting? Would you like to get a beautiful temporary tattoo? You have a chance now – check this event for the details!
MULTINATIONAL WORKSHOP FOR KIDS 4-8y

22.10.
This workshop was created in order to stimulate the imagination of the children for the world around them and provide multinational spirit thought the participation of kids of different nationality. The main priority is to spend some creative time with them while they will be learning by doing and having some fun time. The workshop is free of charge for kids 4-8 years old. It will be held in English and Slovak language simultaneously. You do not need to make reservation. Start at 3 pm, length 2 hours. More info.
OPEN DISCUSSION WITH FOREIGNERS IN SLOVAKIA

22.10.
What's expat life really like in Slovakia? Join this open discussion led by expat in Slovakia – Terry Moran, a journalist, one of the early pioneers to the former Czechoslovakia, having arrived in the erstwhile country in April 1990. The event is free of charge and you do not need a reservation. Read the details.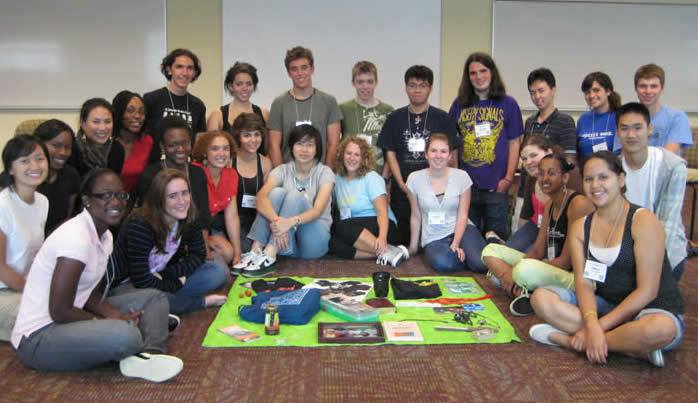 BELLY DANCE IN ENGLISH – FREE LESSON

22.10.
Many experts say belly dancing is the oldest form of dance, having roots in all ancient cultures from the orient to India to the mid-East. Come to try it to this free lesson – which will be performed in English and is free of charge! You do not need any reservation, just show up. You will dance barefoot. It is recommended to dance in a skirt. More info.
CREATIVE WORKSHOP FOR WOMEN: DECORATIVE PUMPKINS

22.10.
Ladies, make your living space more cosy during this autumn season and get ready for the Halloween! All you need for this event is your time, your wish and the ability to hold a needle and thread :) All materials and instruments will be provided. This workshop is part of the project "Diversity unites us" – a whole day walk-in event with many other workshops and smaller activities. Read the details.
SLOVAK FOLK DANCE – FREE CLASS

22.10.
Do you want to learn the basic steps of pure Slovak dances from various regions (Podpoľanie, Spis, Saris, Horehronie …), but you do not have the courage to sign up to lessons? Join this free class where you will learn more about the folk music and will be able to become a future star at weddings, balls, parties and folk festivals! :) Details here.
SLOVAK MOVIE, ENGLISH SUBTITLES: THE POWER OF GOOD

22.10.
A documentary about Nicholas Winton, an Englishman who, from March to August 1939, managed to save 669 children of primarily Jewish origin from the death transports and find new families for them in the United Kingdom. After World War II broke out, Winton joined the Royal Air Force. He never spoke to anyone about what he had done. Only in 1988 did his wife find materials documenting the whole event. The facts were made public and, eventually, Winton met some of "his" children. This projection is for free or for any sum of voluntary contribution and no reservation is needed. More info.
A CUBAN NIGHT
22.10.
Sensual, energetic and contagious! A music night taking place in the club KC Dunaj is going to capture your heart and legs with a mixture of salsa, cha-cha, boleros or latino-jazz. Authentic dance rhythms will be presented by the Cuban band "Caribe" and DJs "Danny Alves" and "Mišo Biely." Facebook event.
BE2CAN FILM FESTIVAL
24.–30.10.
Be2Can continues to be the one and only Czech and Slovak event presenting all the three winners of the big "A-list" festivals – in Venice, Berlin and Cannes. As it has become a tradition, this year too the films will be screened in cinemas, available as VOD, as well as on the premium Film Europe Channel. Official website.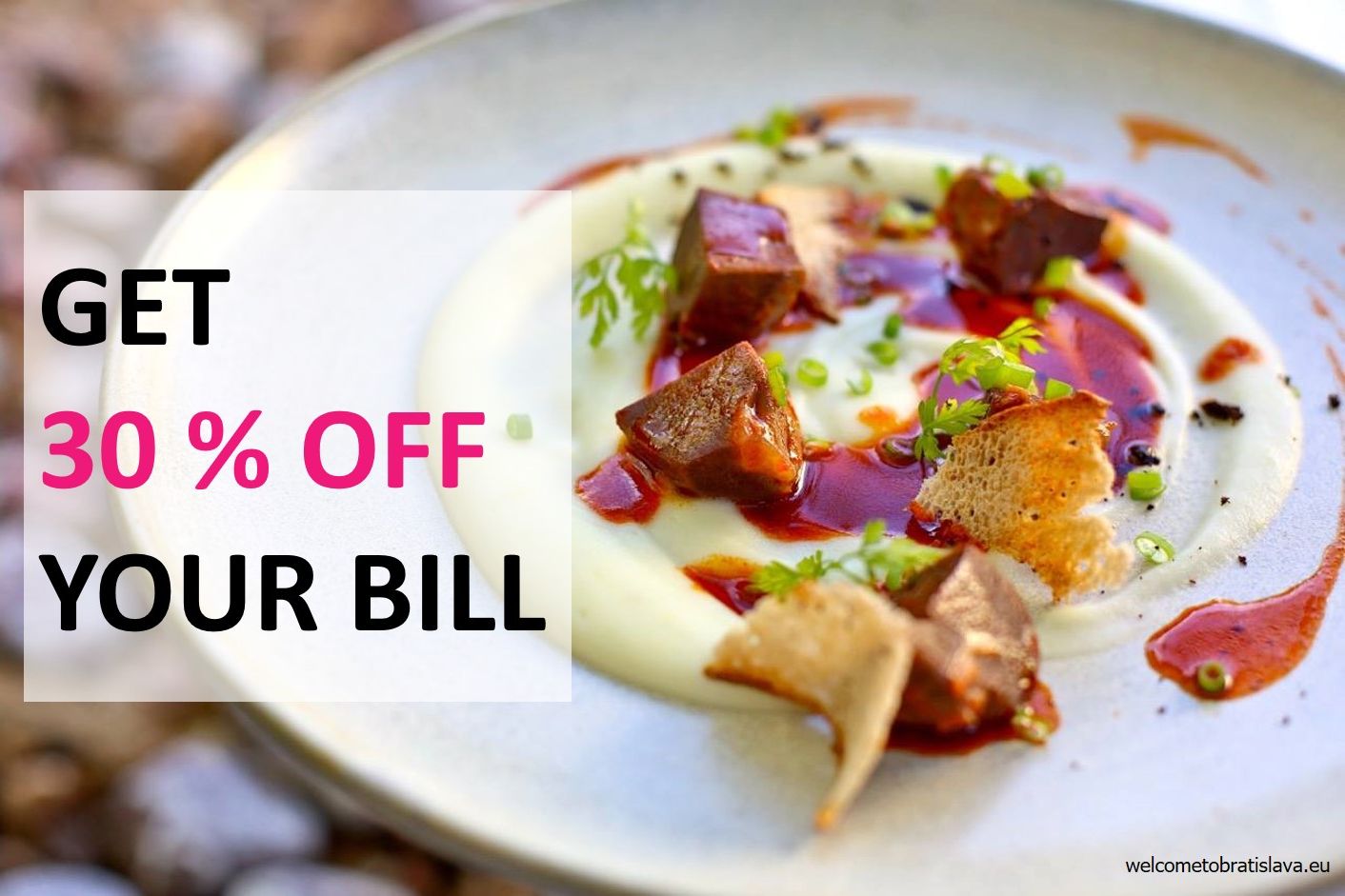 GONG BATH GUIDED IN ENGLISH

25.10.
The Gong is one of the oldest ancient instruments and is named after the sound it creates. A gong bath is a form of sound therapy where you are bathed in sound waves, there is no water involved. All you have to do is lie comfortably, close your eyes and let the vibrations of sound help your body to experience deep relaxation and meditation. More info.
FESTIVAL OF WORLD WINES
27.10.
Already for the eighth time exceptional wine world producers will visit Bratislava. Unique showcase of the best and most unique wines from around the world, including Slovak domestic production, will be offered for tasting, accompanied by a beautiful paintings exhibition, in Hotel Devin, starting at 4 pm, end at 9 pm. The ticket costs 19 € (entrance + tasting) or 22,50 € (additional World Atlas of Wine). More info.
INTERNATIONAL HALLOWEEN PARTY
27.10.
Become the person you have always wanted to be: a superman, a snow-white, a nurse, a batman or whatever pops out of your imagination and join this international party traditionally held at The Club. Every entry fee includes a welcome drink, raffle, flag stickers and some other surprises. Girls for free before 22:30, after for 4,50 €. Men whole night 6 €. If you have birthday on 26.10, 27.10 or 28.10, you have a free entry – of course you need to show your ID. Free professional face paint will be available – make your reservation at info@internationals.sk! Facebook event.
ERASMUS HALLOWEEN PARTY
28.10.
A great opportunity to meet up all Erasmus students in Bratislava! Plus, you will have a chance to be part of the biggest and naughtiest Halloween party in the town. Official event.
CONFERENCE: RE-INDUSTRIALISATION OF THE EU
26.-28.10
The international conference REinEU2016 is a prestigious event in the field of nanotechnologies, advanced materials and manufacturing technologies. Its aim is to emphasize and discuss the role of science, research and innovation in the sustainable development of European economy in general and the implementation of reindustrialisation of Europe. REinEU 2016 will offer keynote lectures, panel discussions and workshops, as well as matchmaking and networking events, and meetings of specialised groups. Official website.
NOTE: Some of the featured pictures come from the Facebook pages of the mentioned events.