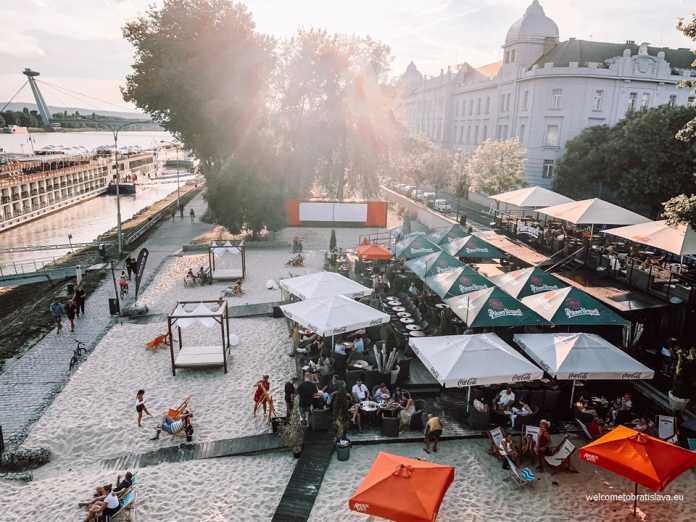 Bratislava is a beautiful river city with the mighty Danube flowing through it. Sandy Tyrsak Beach is no stranger to tourists and locals. It is one of the most popular summer spots stretching on the Petržalka embankment of the Danube. But not so many people know that there is a smaller public beach on the other side of the Danube, too! Old Town Beach is smaller and quieter but a great spot for relaxing, watching Danube with its boats and having a drink or two!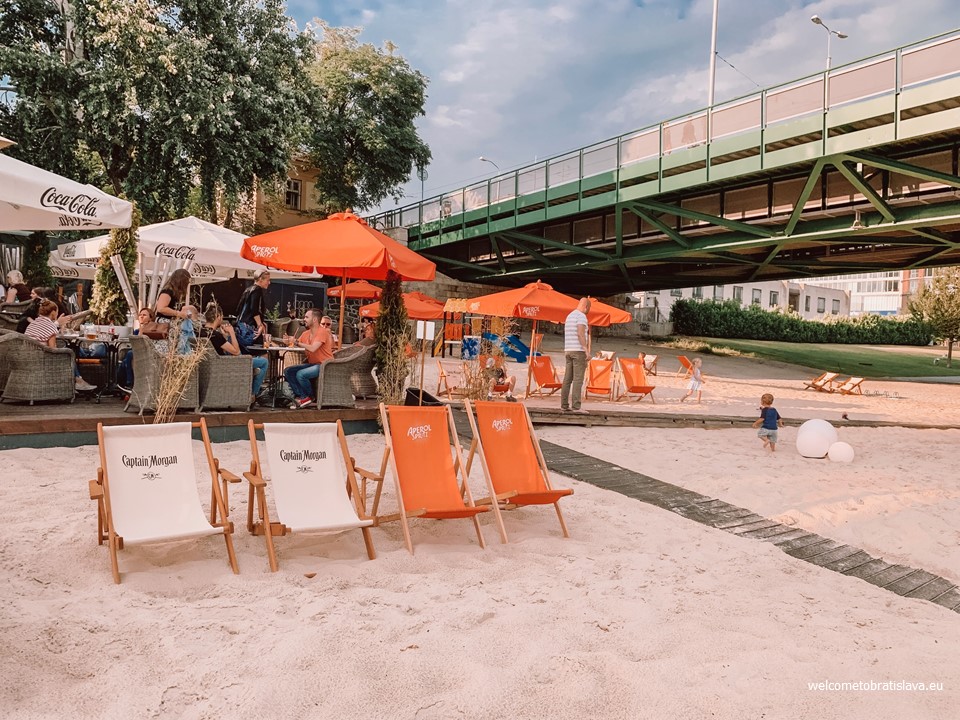 LOCATION
As the name implies, this beach is located at the Old Town's side of the Danube River on Fajnorovo nábrežie – embankment. It is located a few minutes walk away from Šafárikovo Square right under the Old Bridge.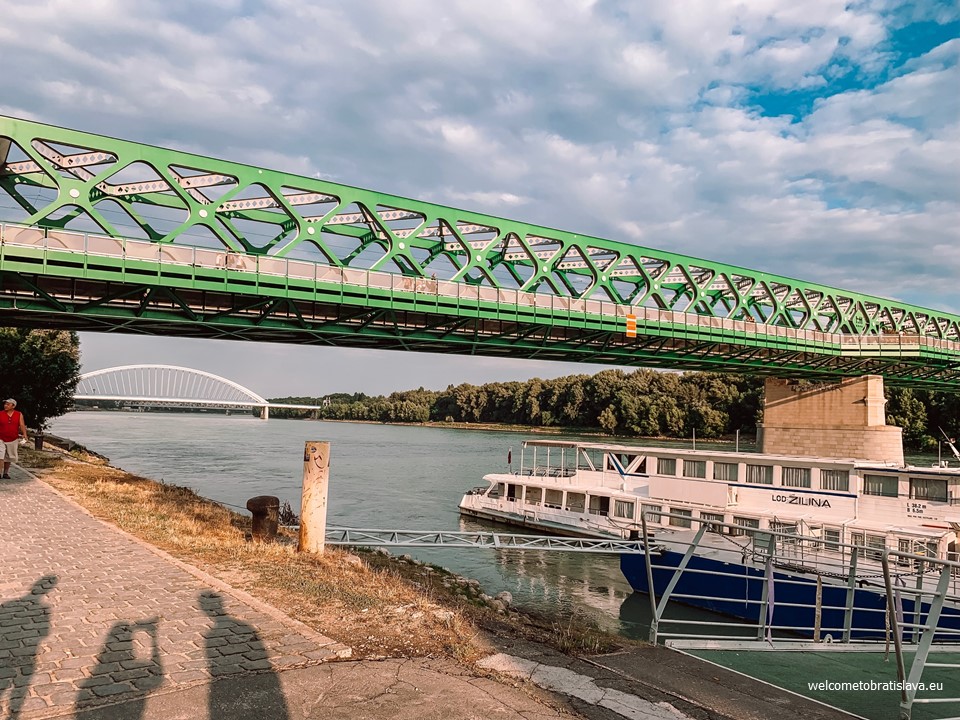 The setting is truly spectacular! If you have extra time, we recommend having a romantic walk alongside the Danube.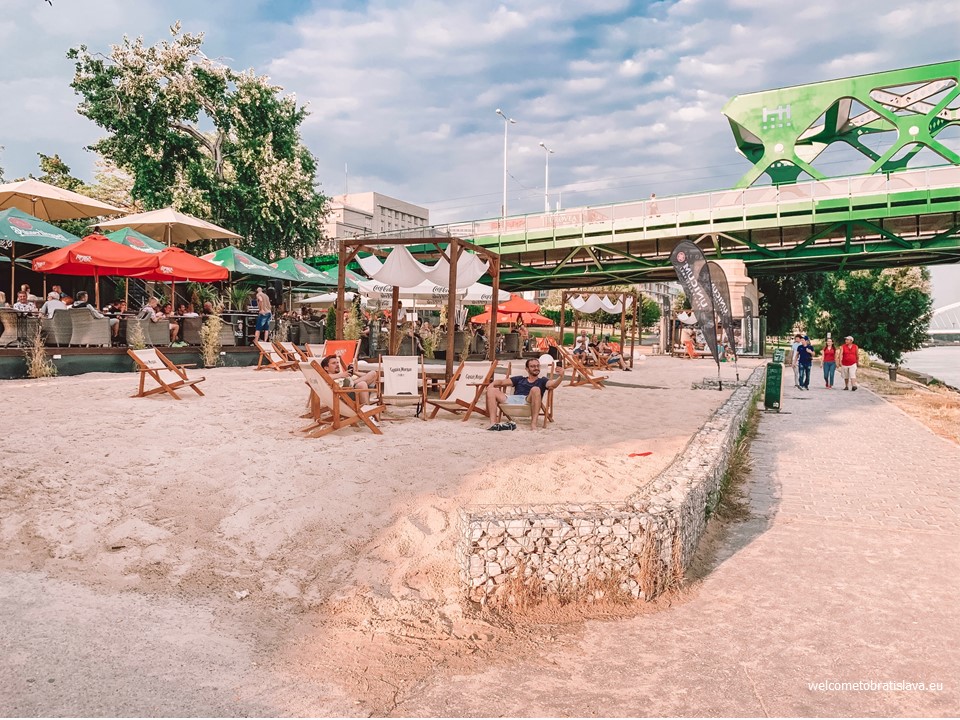 SAND, SAND & MORE SAND
What we like about this place is that you do not need to cross the river to get there but you conveniently stay in the Old Town. Entry to this small beach is free of charge. It is smaller, with fine sand, wooden patio, one bar and deck chairs. There is also a small playground for kids. 
The bar offers alcoholic and non-alcoholic drinks and there is a kitchen as well. We have so far not eaten here but we've heard the quality is OK. You can also enjoy a shisha here or listen to the live concerts. 
This is a great spot for relaxing and meeting with your friends before a fun night out. If you still have energy, we definitely recommend taking a walk through the Old Bridge towards Petržalka. You will have a magnificent view of the Old Town and will be able to see the bridge's amazing construction from close. On the other side of the bridge, there's Tyrsak Beach very close by, so you can compare these two:)
Author & photo credits: Zuzana Mýtna

 OPEN HOURS: Check the official website


 ADDRESS: Fajnorovo nábrežie


 CONNECT: Website,  Facebook


 MAP LOCATION: