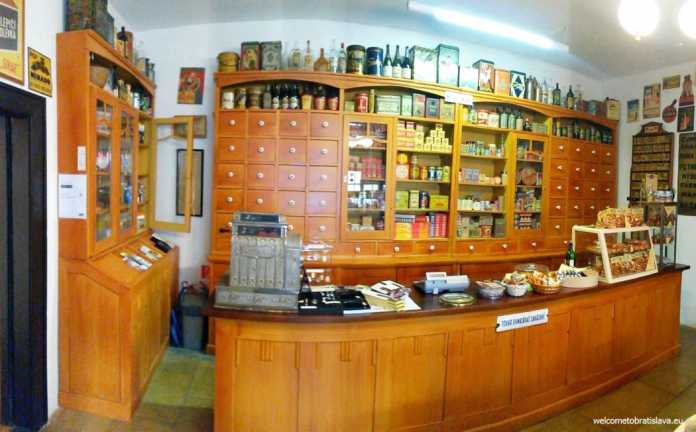 This place with its interior reminds a shop from an early 20th century. Authentic furniture, decoration and the music played in the background add up to the retro atmosphere. The back part is a small museum with old silver cash machines and other shop equipment such as historical advertising signs. You can purchase a variety of qood quality local food products and some special souvenirs, too.
LOCATION
This small old-style shop and museum is located in the historical center, on Biela Street. It is literally a few meters away from Františkanske namestie (Square) where the Mirbach Palace and its gallery are seated.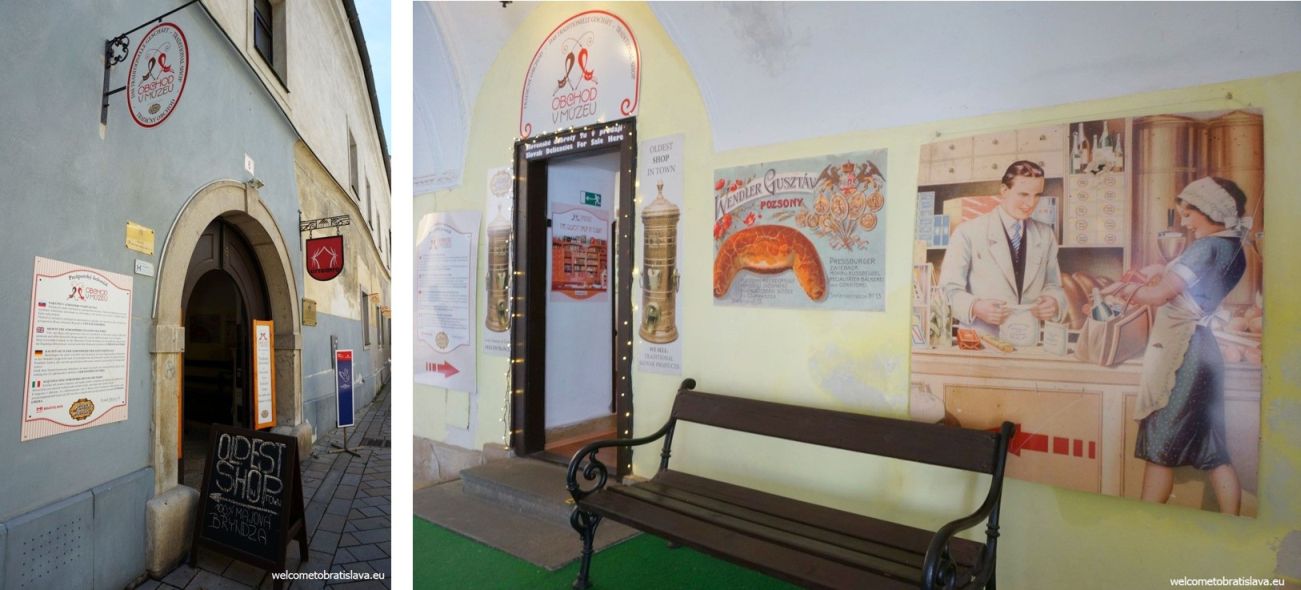 Enter the gateway and you will get to a small courtyard. The shop will be by your right side. We love the complementarity of the bench which stands in front of the main door and the signs on the wall – don't they look like from an old movie? :)
THE OLDEST SOUVENIR SHOP
The first room you will walk in is the actual souvenir retro shop where you can buy various gifts. Folk artistic products are very popular in Slovakia, such as hand made bells, wicker dolls or painted eggs.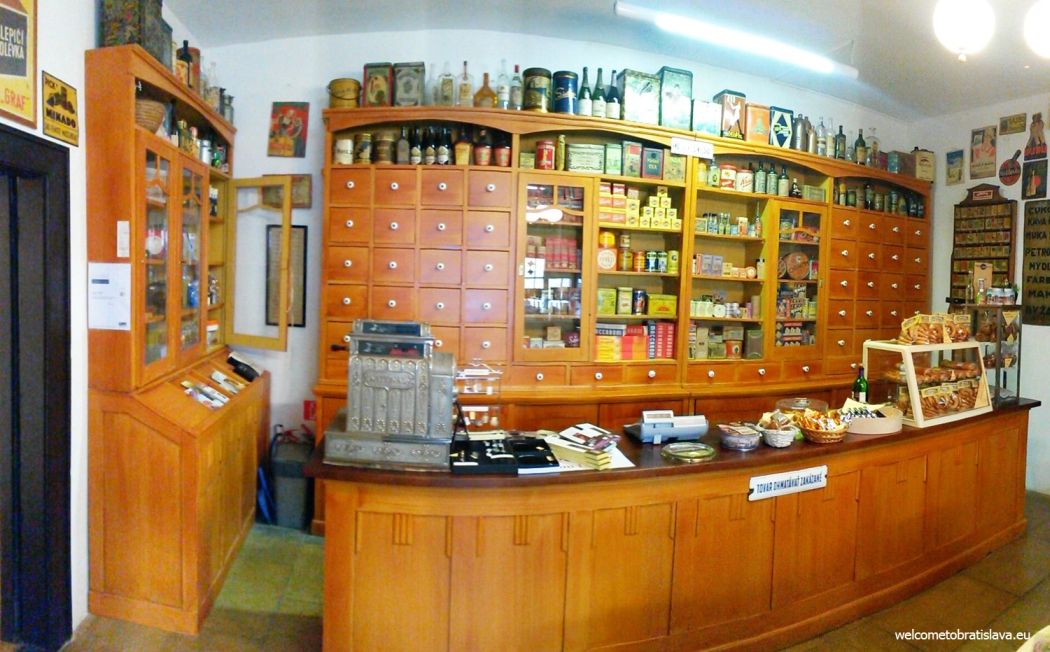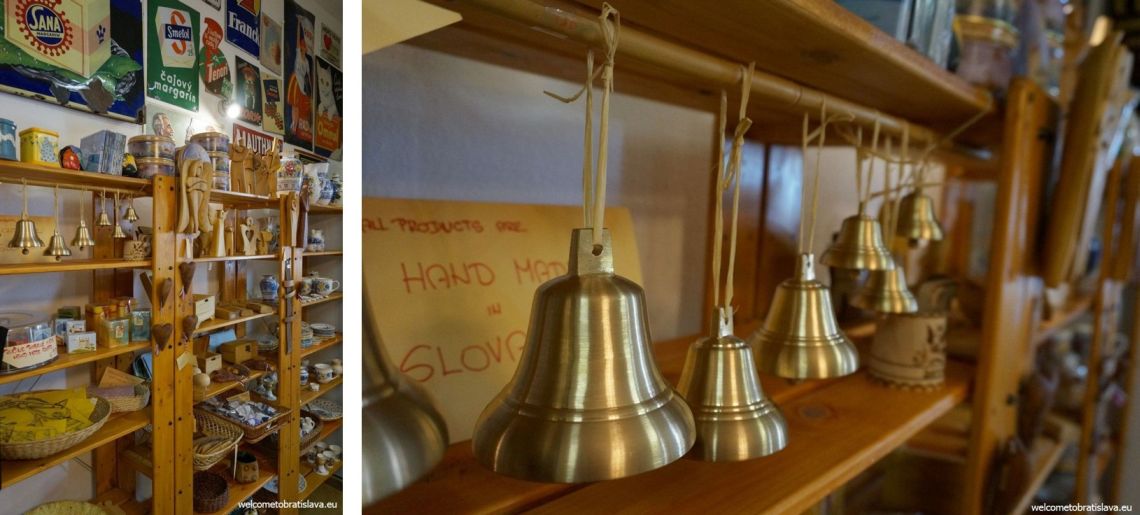 Locally made ceramics are offered here, too. Looking for the most beautiful postcards of Bratislava? You are on the right place! Believe us, we have not found a place with nicer postcards so far!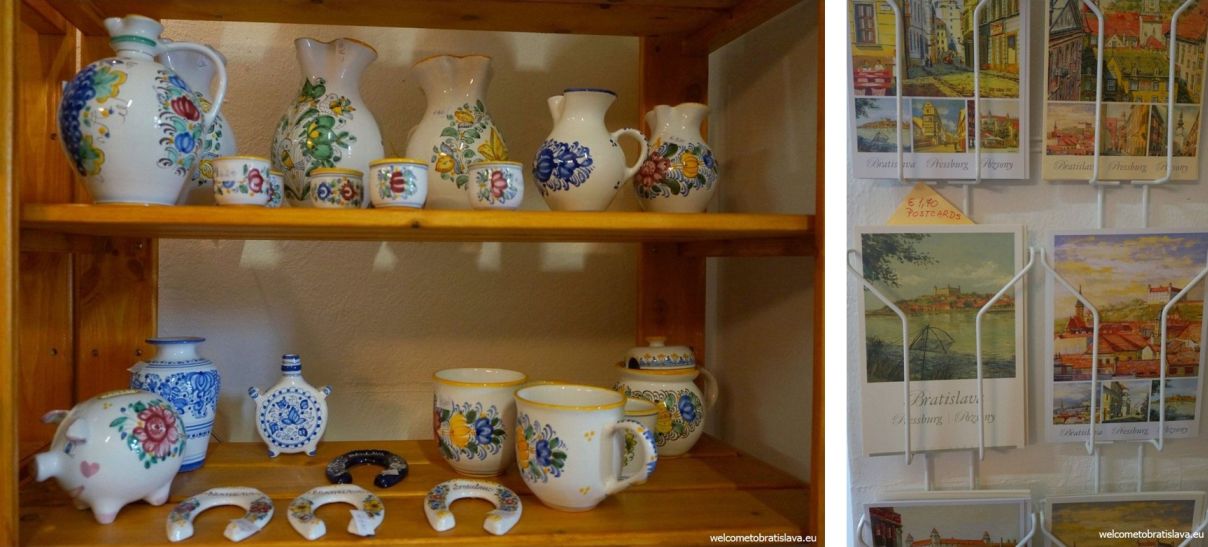 Are you a wine lover? Or you are a fan of spirits? No problemo! You will find bottles of very good wine and pure fruit spirits here.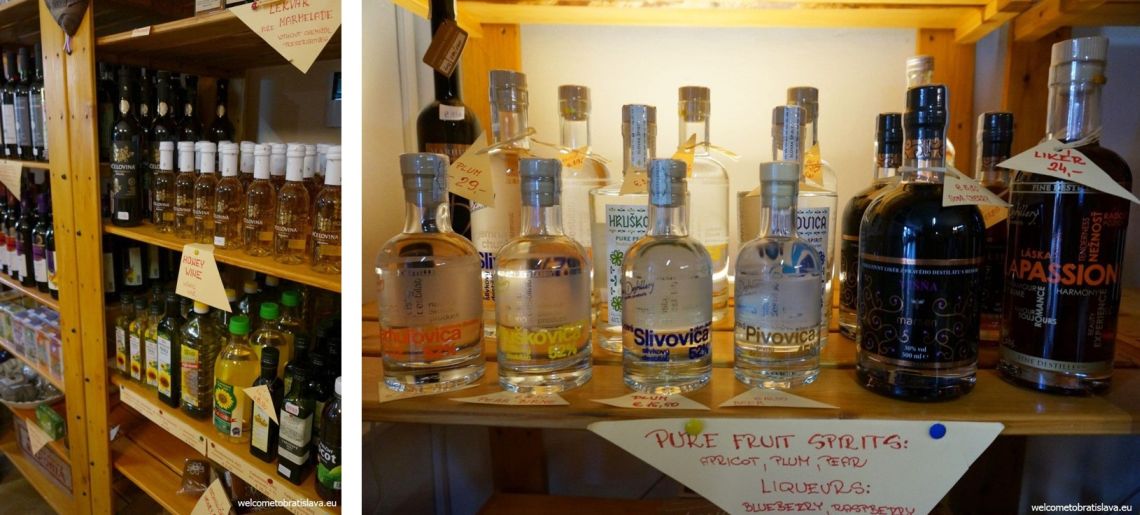 If you have not tried the original local pastry – Bratislava rolls – yet (which is for example available in the Slovak Pub or Flag ship restaurant), do buy them here. They come with a nut or poppy seed filling and are heavenly!
WHAT TO SEE IN THE MUSEUM OF TRADE?
The next room is the room of cash machines. Not kidding. They are everywhere! Don't worry though – each one is different and they indeed are worth of a look. Funny if you think of how people could use such a thing only a few decades back. Time flies!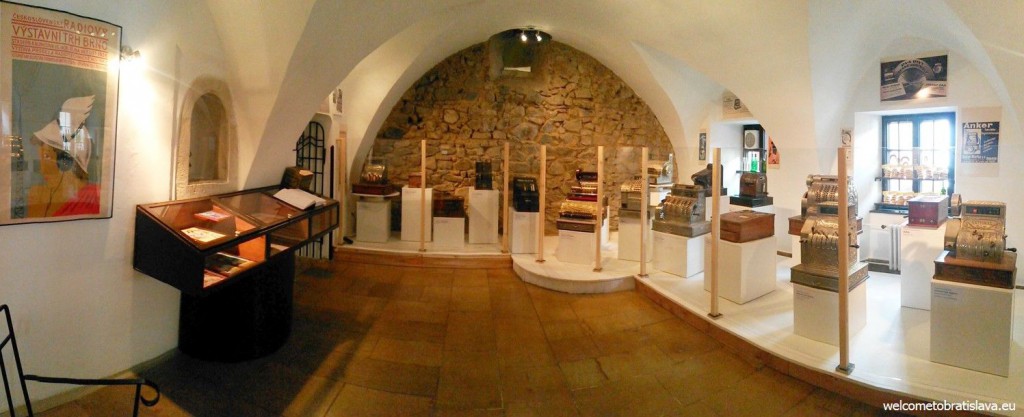 The last room has a collection of old coffee machines and other retail shop equipment such as weights, scales or old colorful (beautiful) jars.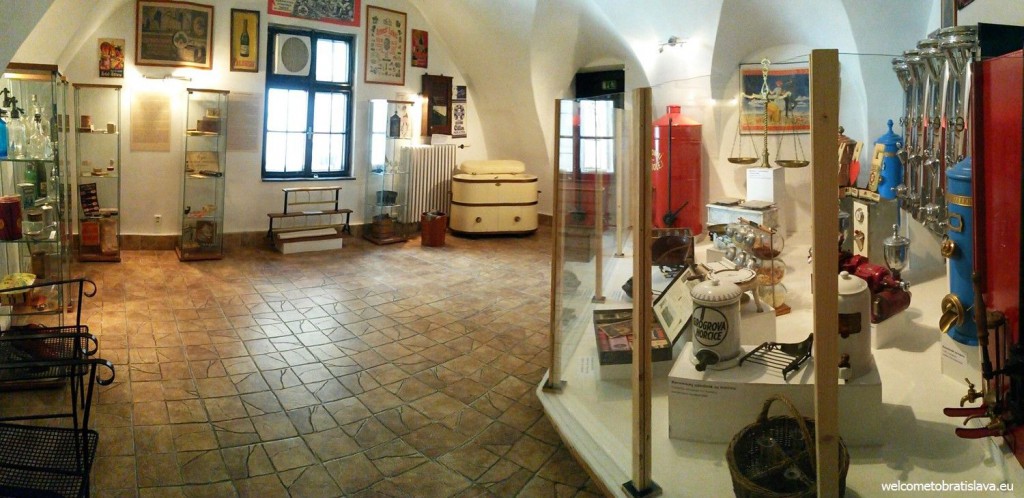 Yes that's correct, you see it well – it says Vogue on the paper! This is how the newspaper with news from Paris used to look like :) The second photo pictures products of one Bratislava tobacco factory.
We wish today's shops were selling such nice containers for baking ingredients like these are! But our favorite part is the advertising signs in the style of old Pressburg shops which are hanging on the walls in the rooms. Retro is cool!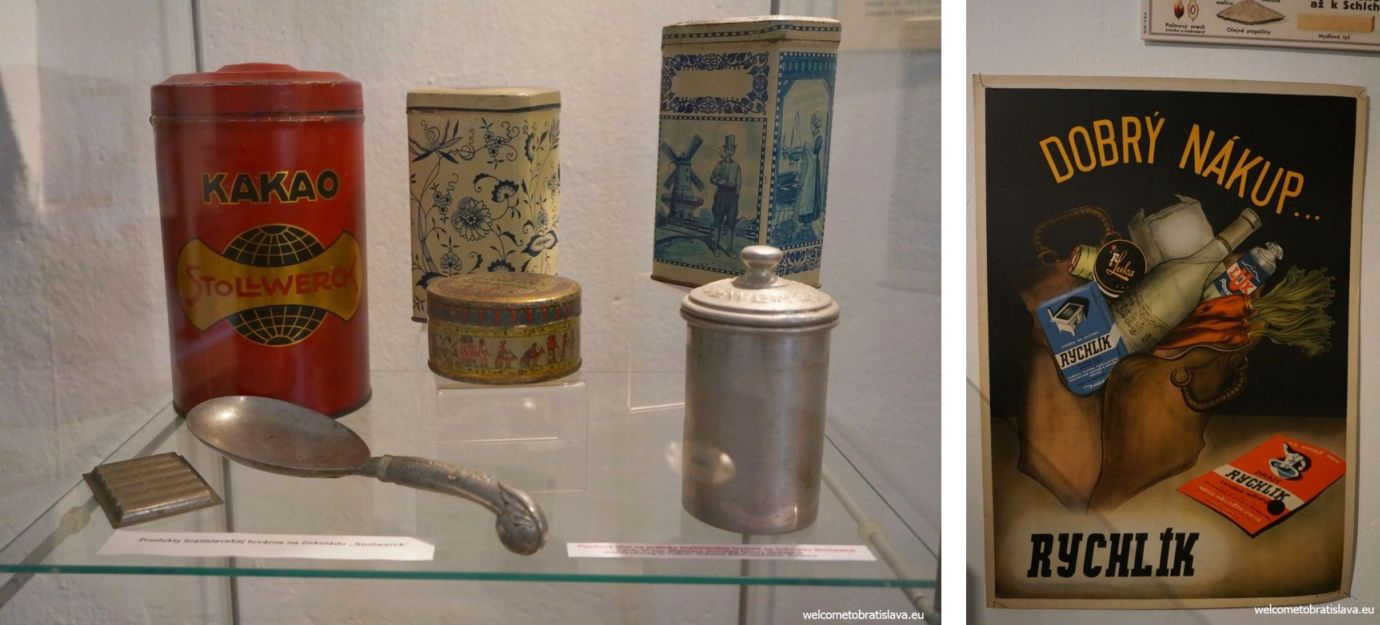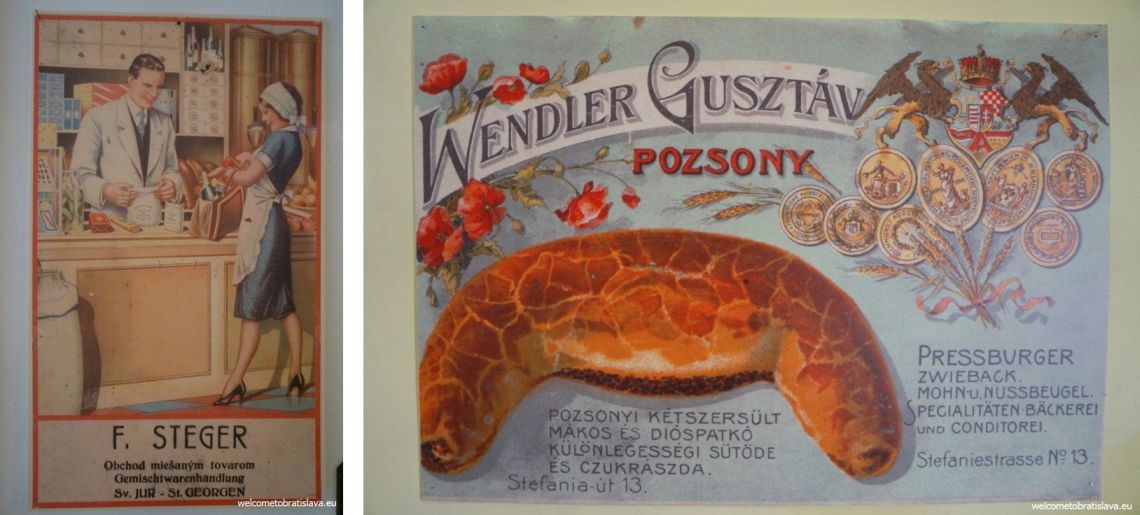 You will surely enjoy the few minutes spent in here. This is the absolute must-visit of each Bratislava trip, let it be a weekend get-away or a week excursion. Enjoy!
PS: Just next door is the Museum of Arthur Fleischmann, an important sculptor born in Bratislava.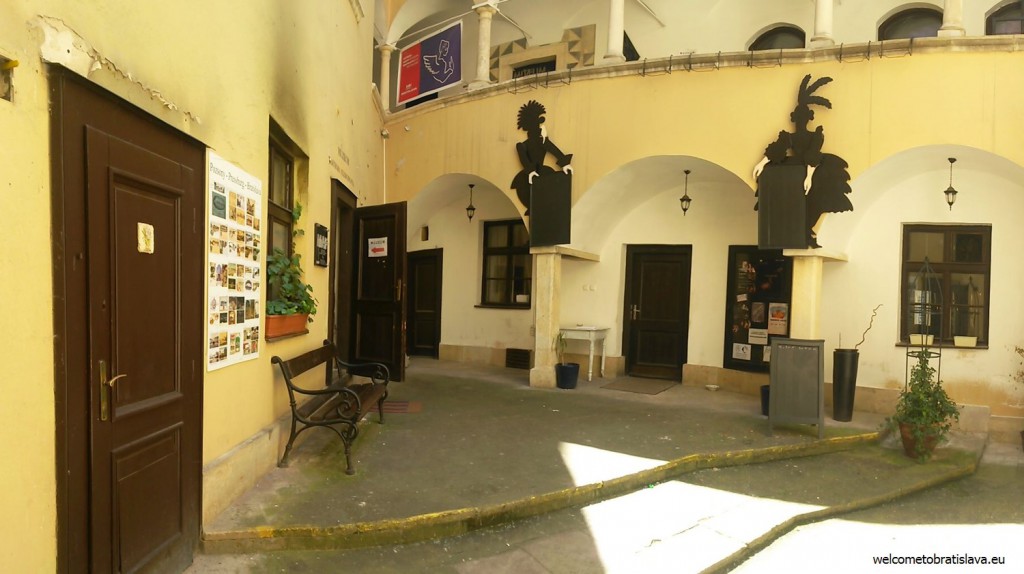 The ticket you purchase there is also valid for the Museum of J. N. Hummel.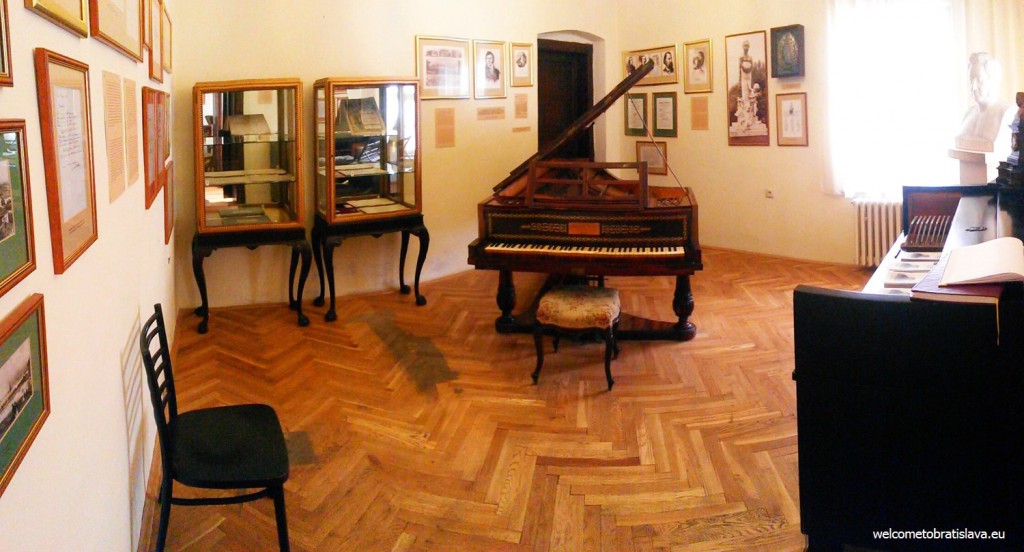 Recommended for those who like the idea of visiting a middle-class house and seeing some nice historical rooms, too.
Author: Maria Kecsoova

OPEN HOURS: Check the official Facebook page


TICKETS: free admission


ADDRESS: Biela 6


CONNECT: Facebook


MAP LOCATION: