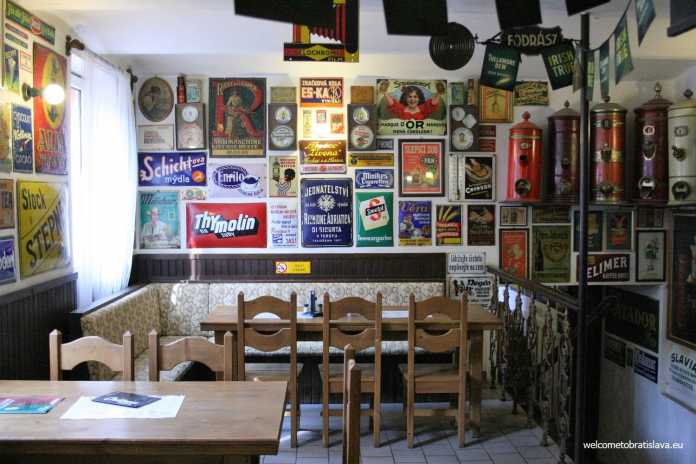 If you are a beer drinker and you want a visual experience, then Omama Shop Café is your place! You will see how lovely the old Austro-Hungarian Bratislava pubs were and feel like it's the turn of the 20th century. Also, the old style poster ads hanging all over the place add a nice touch to an already unique setting. Not to mention, the beer here is simply splendid!
LOCATION
The Omama pub is hidden in a beautiful orange and red building between residential houses, just behind the Medicka garden in the open area of the city center. It is half a floor below ground level, with its charming terrace in the back yard. With all its green plants, the outdoor seating is a perfect place for summer evenings. If you go further into the yard, you will find a fence with a closed gate. Although tempting, please remember that it is strictly forbidden to climb over the fence. Curious about what is behind?  Keep on reading… :)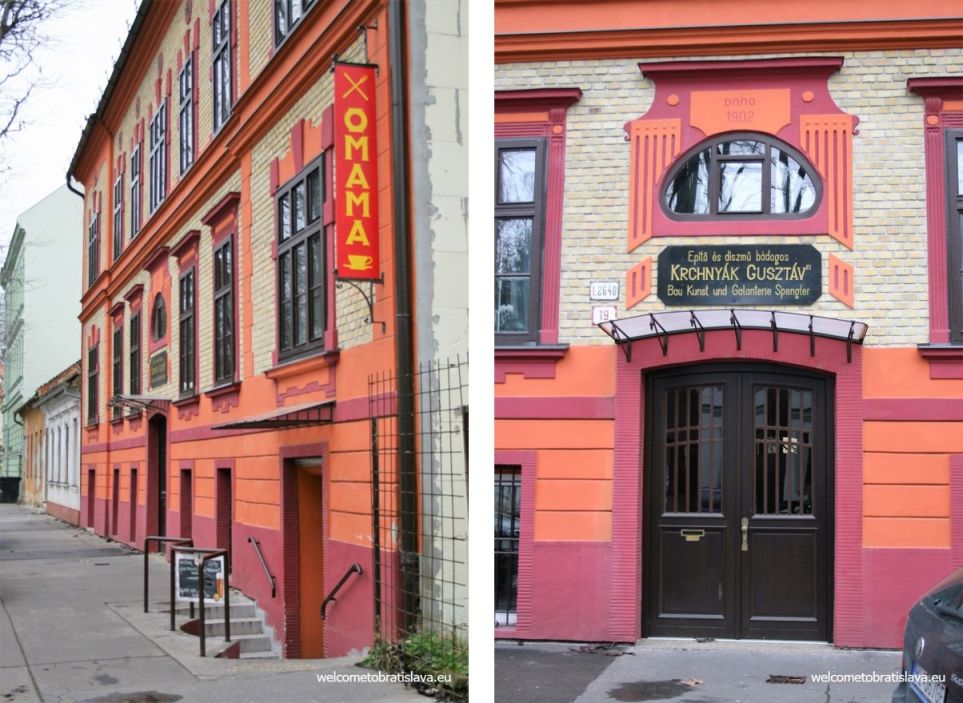 INTERIOR
The "retro" atmosphere is accentuated by the vintage ads completely covering the walls. Some of these are really amusing, promoting products that disappeared decades ago. You can entertain yourself all night by trying to understand some of them. Oh, sorry, not really – they are open only until 11 pm, even on weekends.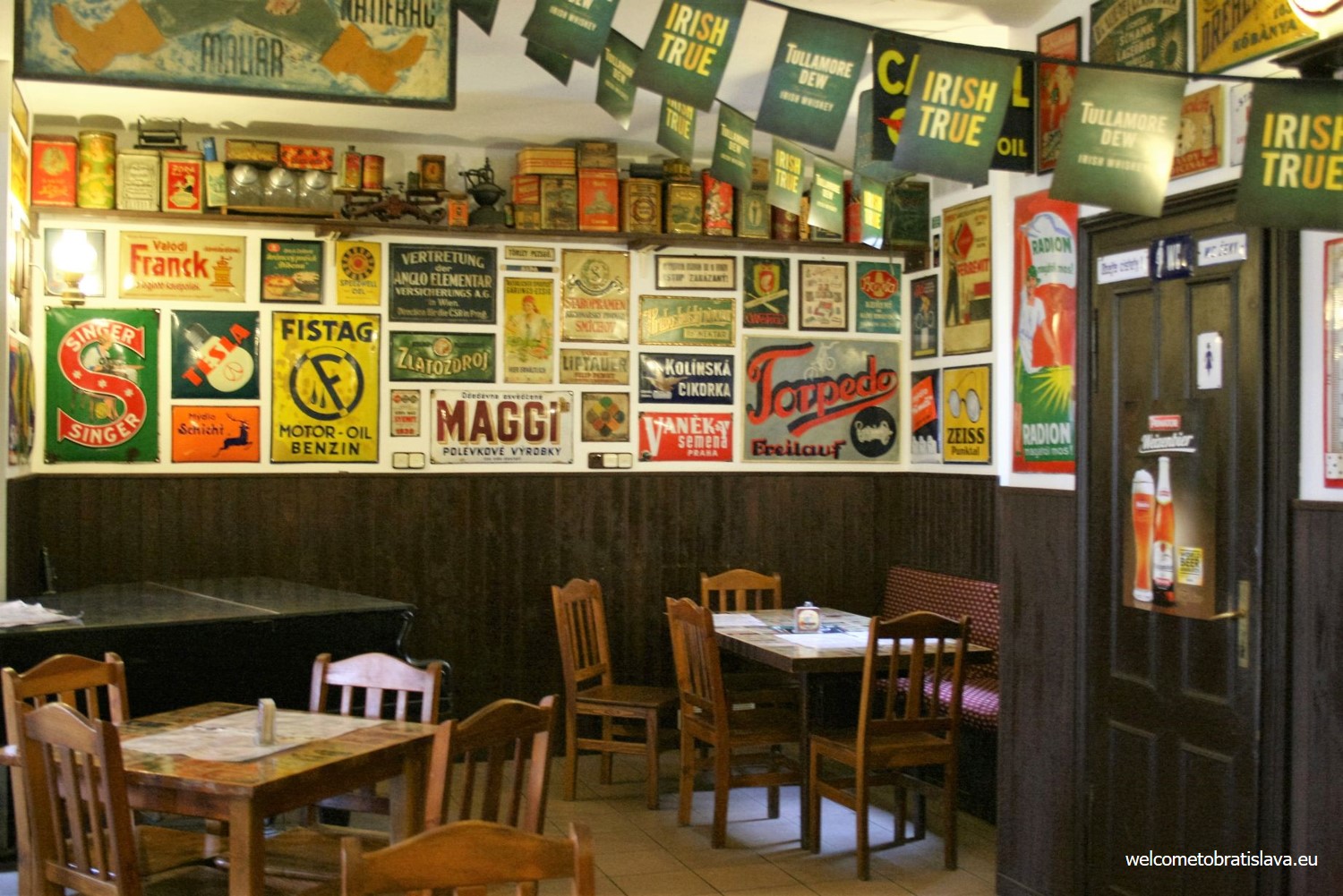 Ready to find out what is behind the fence we mentioned? Surprisingly, it is another great pub – Hostinec Richtár Jakub. Who would expect so many good inns at the same address?
WHY IS OMAMA SPECIAL AND WHAT TO TRY?
The beer selection is not the largest, but the selected brews are very tasty. Consider the Czech Ferdinand Svijany with a long brewing tradition, or perhaps try one of their rotating daily specials.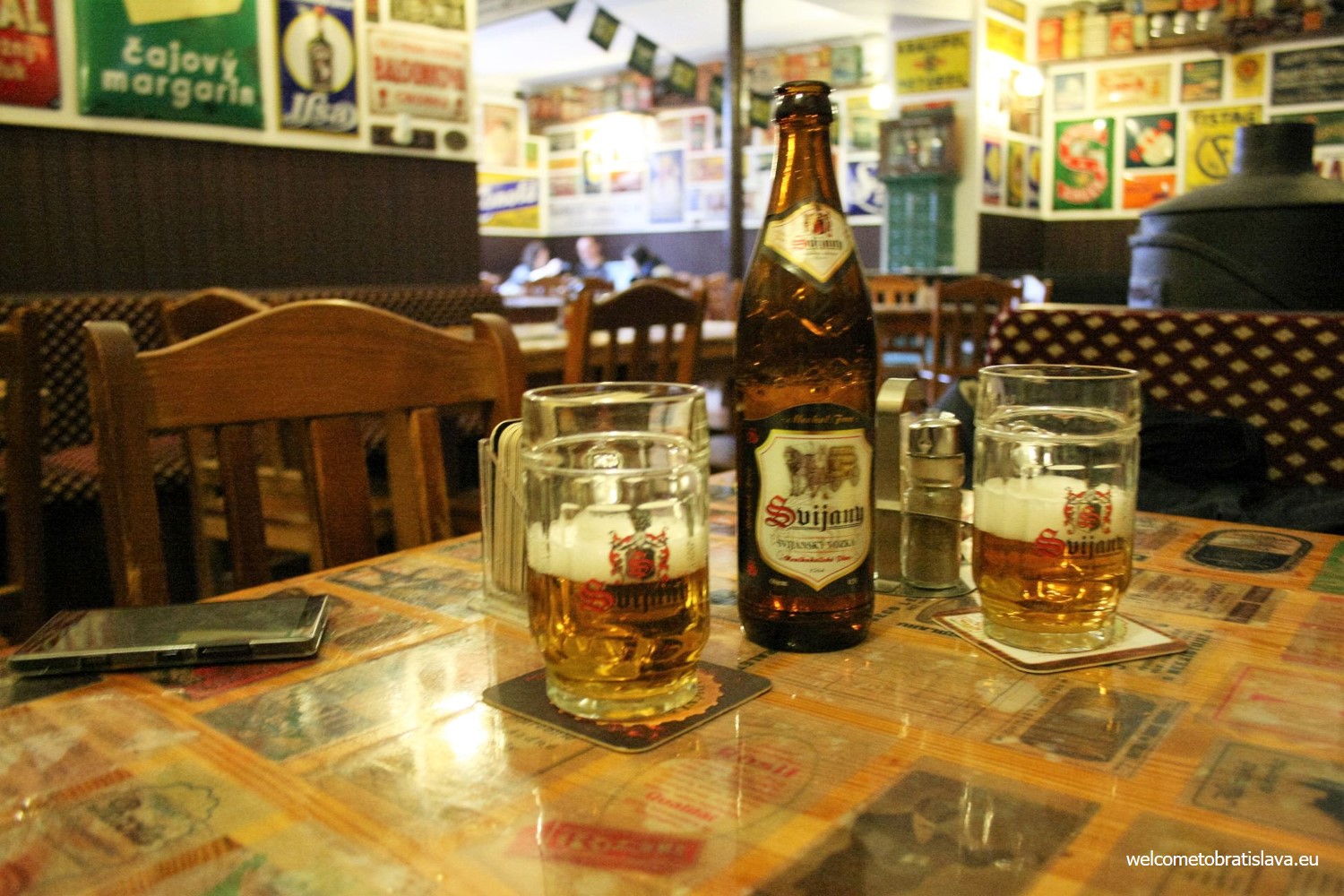 The food menu is also not very large but the selections are traditional, and the prices are friendly. If you have already tried all the traditional Slovak must-have meals like bryndzové halušky, strapačky, chicken wings, pork ribs or garlic soup in bread, then try ordering the beer goulash or spinach halušky (dumplings).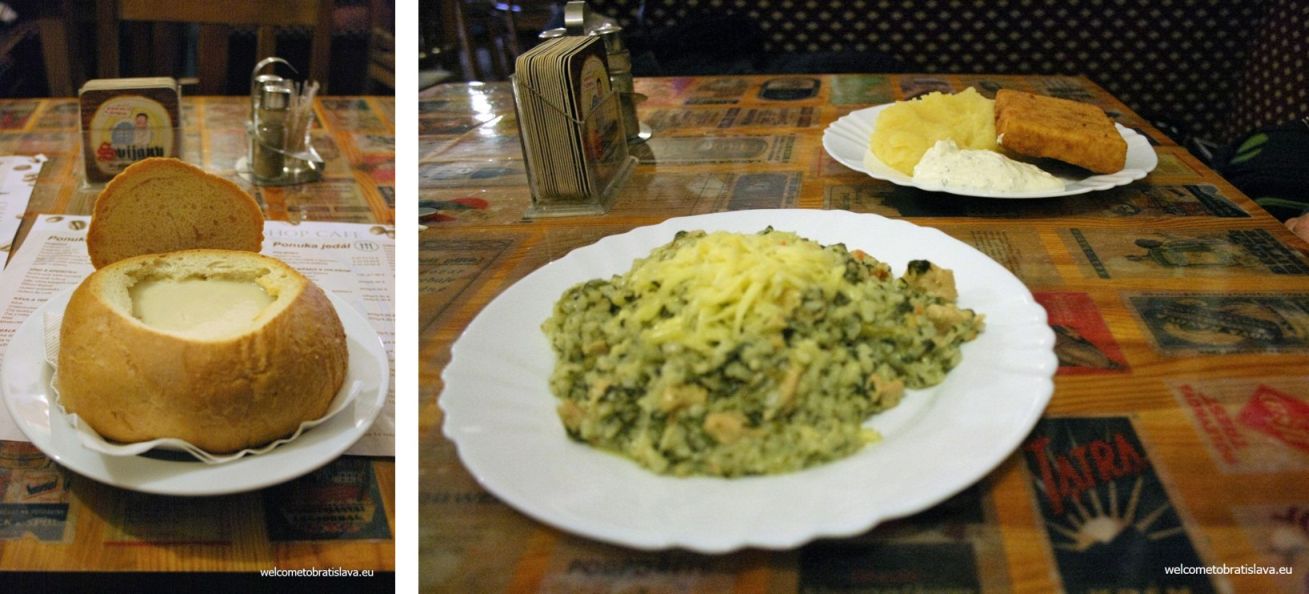 As for the dessert we recommend the poppy seed dumplings, but don't forget to check your front teeth afterwards :) They also serve a daily lunch menu during the work week. The price is great (4 € for soup and a main course), but don't expect a gourmet meal, of course. So if you want to enjoy good beer and a quaint turn of the century atmosphere, we highly recommend you check out Omama.
Special tip: enjoy popular food and beer pairings at a well-loved local brewery!
Author: Eva Latakova

 ADDRESS: Sasinkova 19


 OPEN HOURS: Check the Facebook site


CONNECT: Webpage, Facebook


 MAP LOCATION: