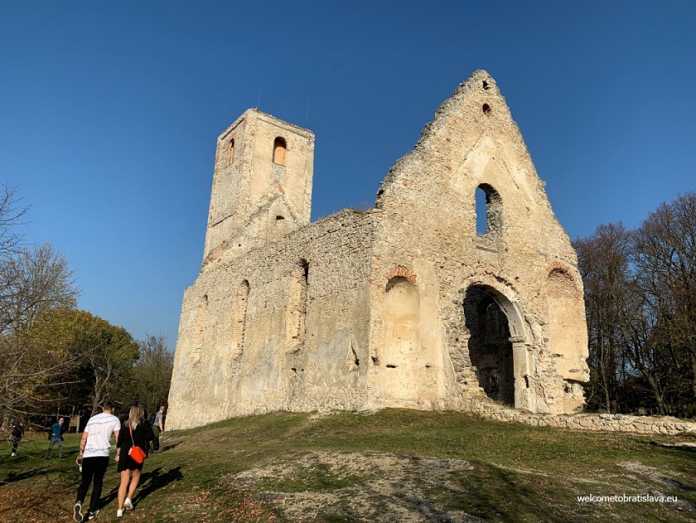 A lesser known trip along the northern part of the Little Carpathians is to the beautiful ruins of Katarinka Monastery and Dobra Voda Castle. Both have scenic hiking trails that are great for couples or the whole family!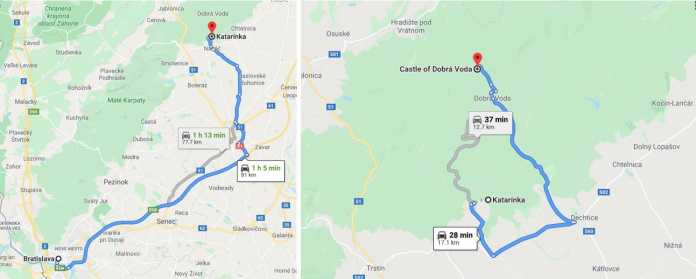 KATARINKA MONASTERY
Katarinka monastery was originally the site of a small, gothic chapel in the 15th century. Later on, a shepherd and a ploughman were believed to have had apparitions of Saint Katarina. Due to these apparitions, Count Kristof Erdodi decided that a Franciscan monastery should be built for the saint. The monastery was built in the 16th century and was only used until the 17th. Since the monastery was abandoned for several hundred years, reconstruction was needed, which began in 1995.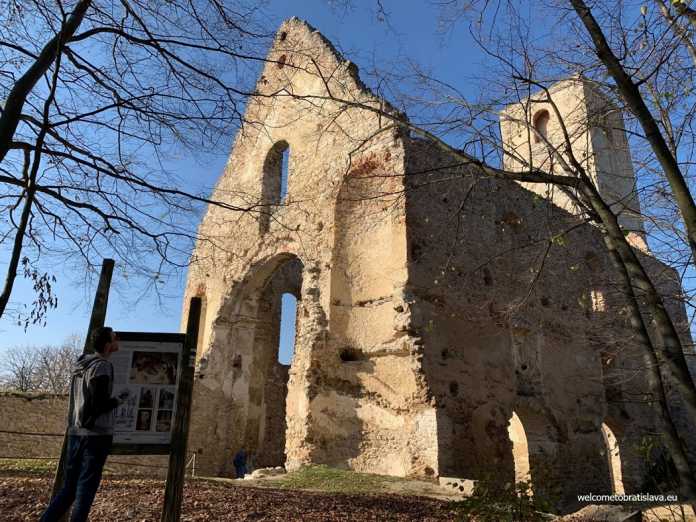 Today, visitors are able to take the yellow trail off of route 502 in Dechtice to hike to Katarinka. It is also possible to reach the monastery from Nahac by using the blue trail. Along the yellow trail, visitors will pass by a train display from the logging days on the way to the monastery. Additionally, the monastery's tower is open to the public in order to have an amazing view of the Little Carpathians.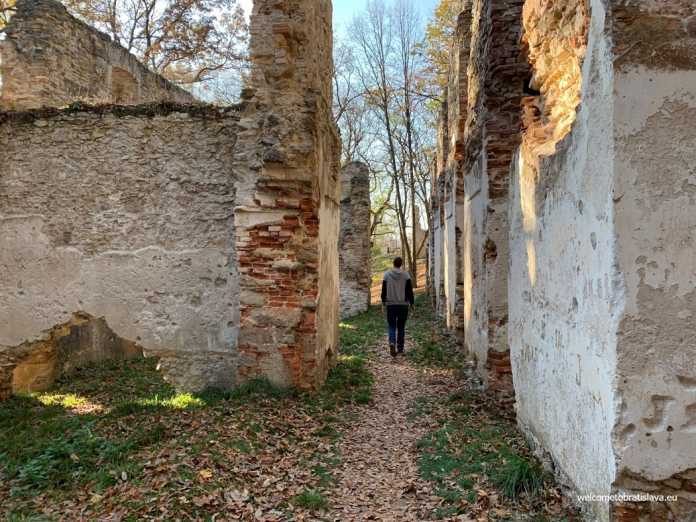 DOBRA VODA CASTLE
In English, Dobra Voda means "good water". The village was named Dobra Voda in the 13th century due to the stream Blava running through it. Dobra Voda's castle was later built at the end of the 14th century by the Stiborovci family. The final owner of the castle was the Palffy family, who owned many other castles and mansions along the Little Carpathians. In the 18th century, the castle was struck by lightning and burned down.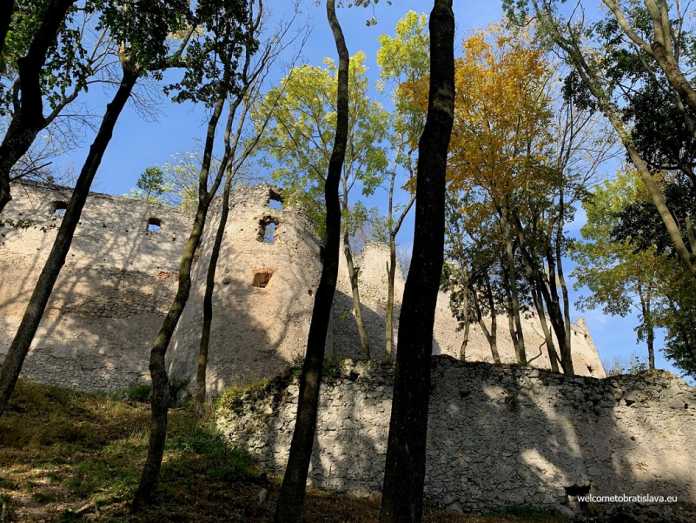 Now, visitors are able to drive through a small forest on route 502 in order to reach Dobra Voda. It is a beautifully quaint village because it is located within the forest from all sides. There are some places to park next to the village's fountain as well as a small parking lot in front of the Catholic cemetery. Hikers will need to take the red trail, which passes through the Catholic cemetery. Then they will walk by the Jewish cemetery before getting to the castle. After exploring the castle, there are many picnic benches where a packed lunch can be eaten before heading back down to the village.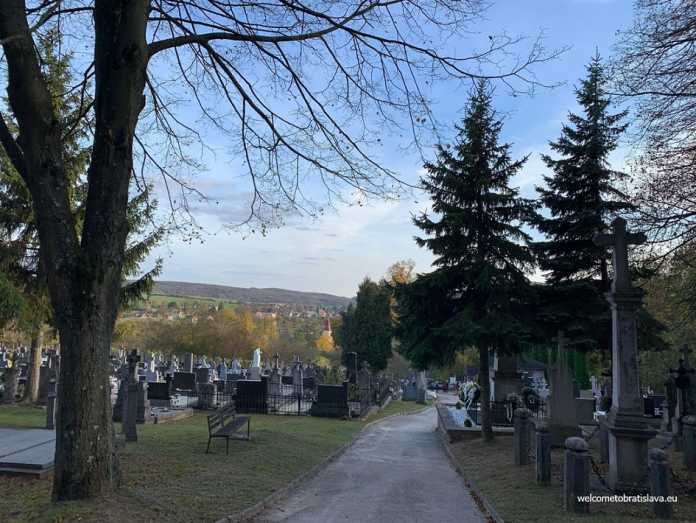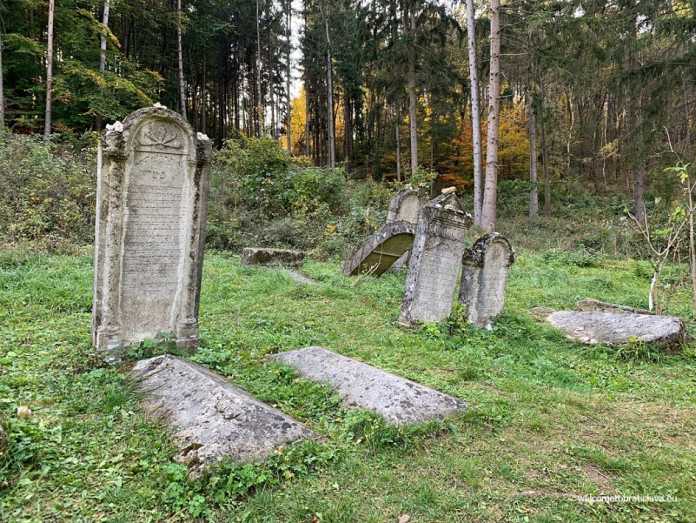 We hope that you have a great trip and are able to experience more of the Little Carpathians!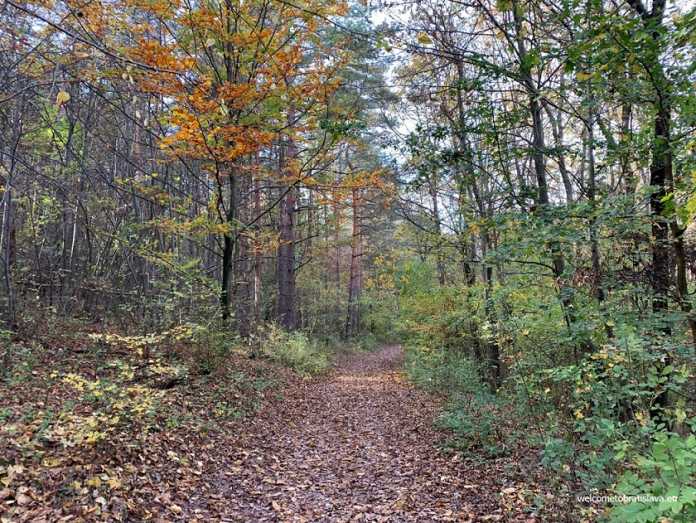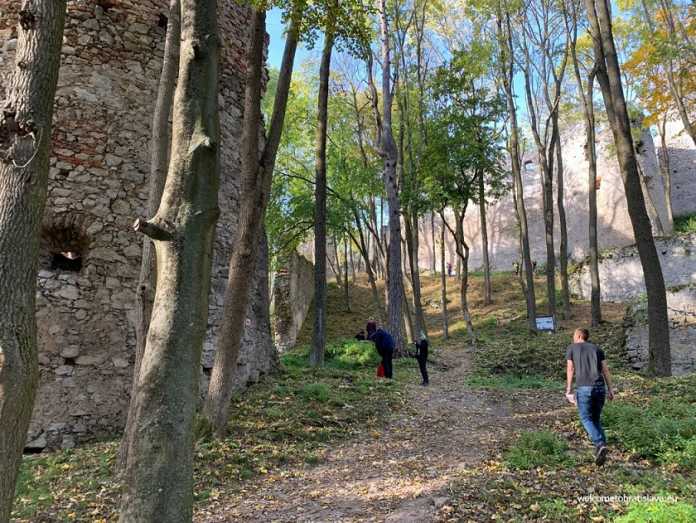 Author & Photos: Kathryn Baurhenn