Wanna try the best Belgian fries in Bratislava? Or some other dishes of the world cuisine in a street food style? Then visit Orbis, the best street food inspired by travelling and world gastronomy of the streets.
LOCATION
Orbis Street Food is located in the Old Town on Laurinska Street, close to the popular Urban House. You cannot miss the yellow barrels in front of this place, intended to replace tables for your quick bites.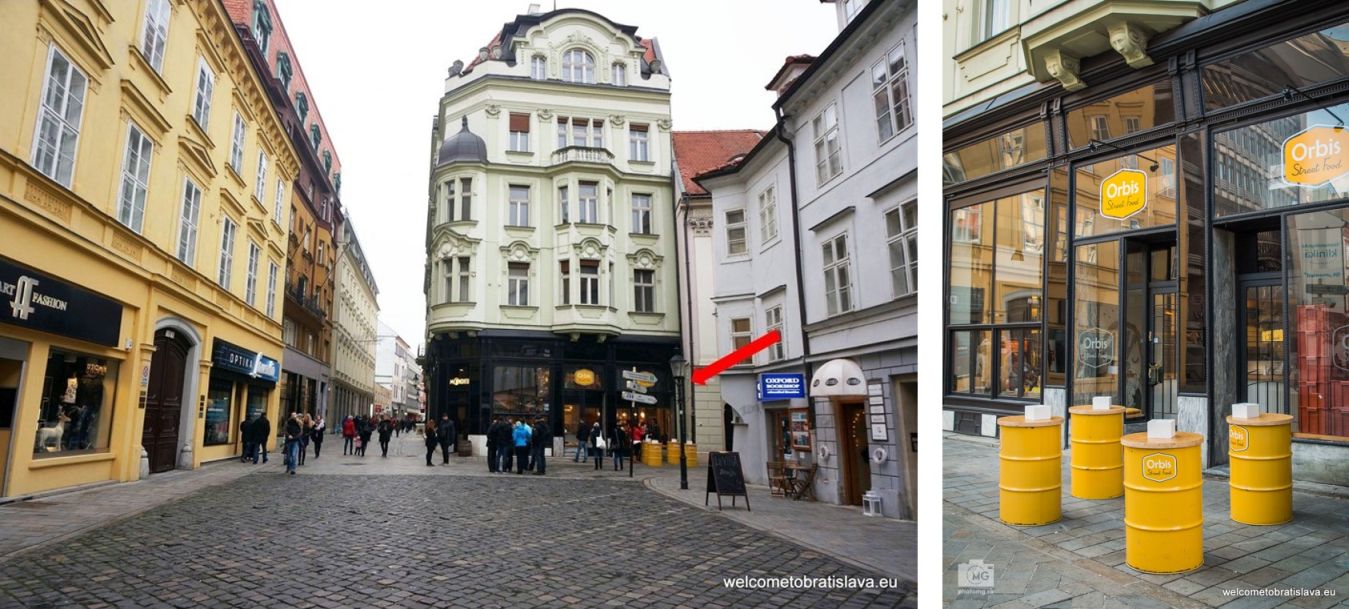 In addition, there is also an Orbis Caravan Zuckermandel parked at Žižkova 22.
INTERIOR
The purpose of the street food style is to offer you great quality food in a fast way. This means not only prompt preparation but also quick style of eating. Orbis is designed to be quick. It has very few tables inside and can accommodate only a couple of people. You are expected to take your order outside to eat standing around the metal barrels or keep walking while eating. It is extremely popular among youngsters when strolling the streets between partying, craving for stomach satisfaction with something rich yet still tasty to keep the party going.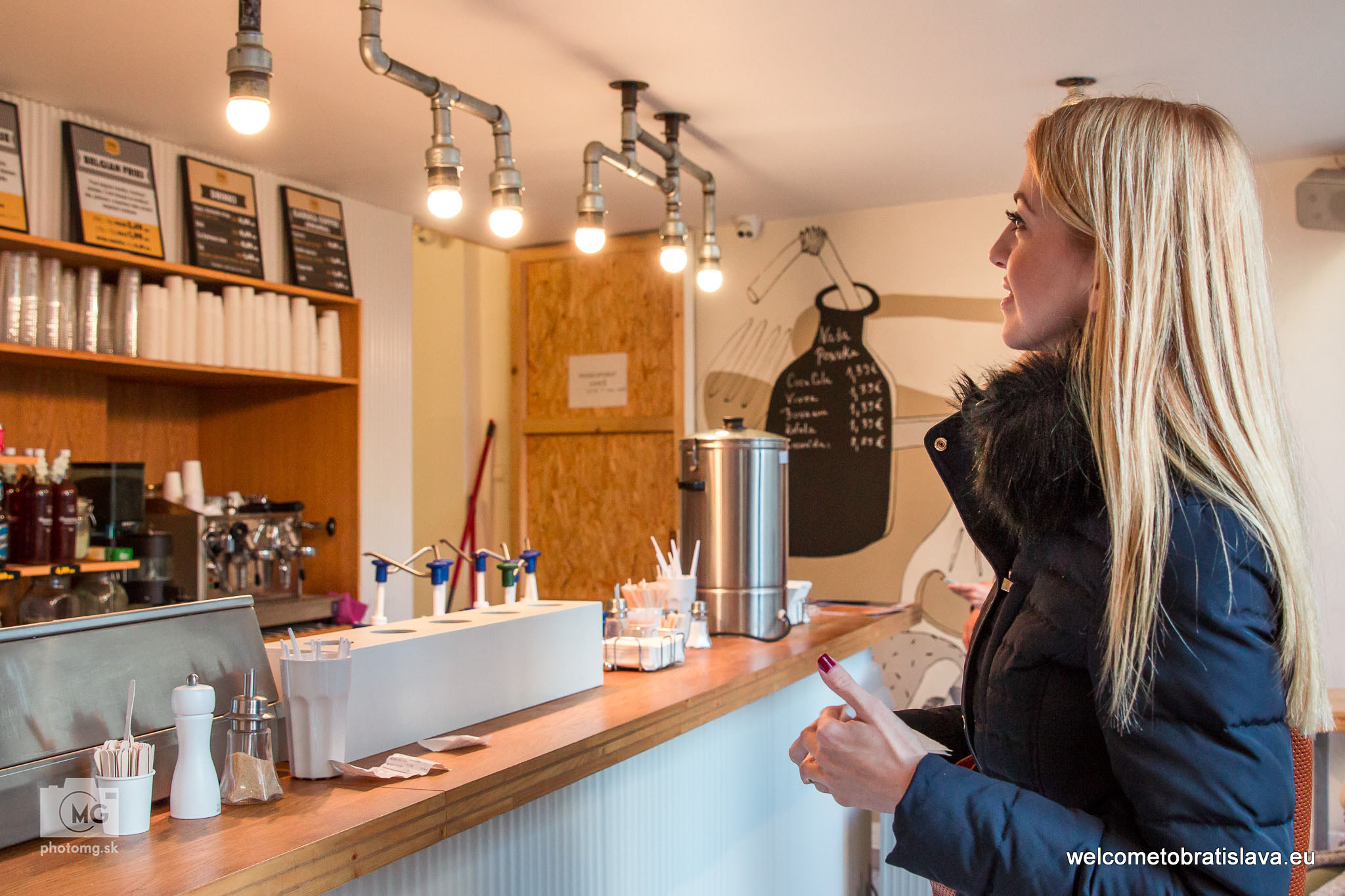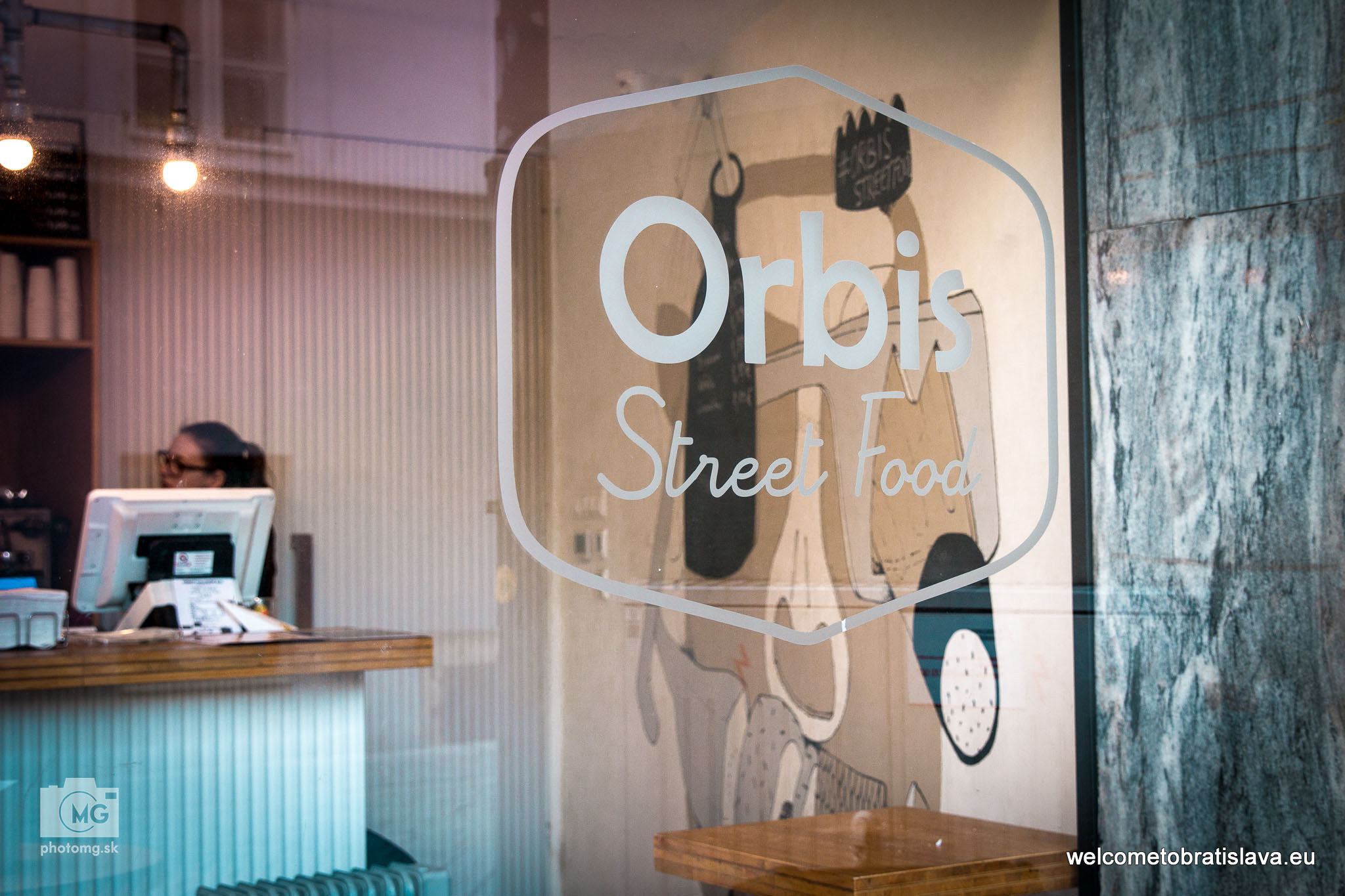 To be fair, we should mention that the waiting lines of customers are sometimes ruining the idea of a quick bite.
WHY IS ORBIS SPECIAL?
Orbis is one of the few places in Bratislava that offers street food of high quality, prepared from quality ingredients and has its menu inspired by gastronomy from different corners of the world. You feel like travelling with your finger across the map savouring authentic Belgian fries before a tasty burrito, as your pal relishes an Argentinian Choripan. It was created as an alternative to kebab delis since there was a significant niche in street food industry in Bratislava.
The service is super nice and professional and that is another reason why the place managed to gain so much popularity among natives.
WHAT TO TRY?
The menu contains only few items but these are rather original, diverse and a good bargain as well. The top product Orbis is known for are Belgian fries. These are prepared from special, bigger potatoes and fried twice on beef grease. As a result, the fries are quite thick, tender and deliciously seasoned. Served in a paper cone, you can choose from a big selection of sauces (around 8 on the menu, our favorite being curry ketchup). The portion is huge and price very reasonable (small fries € 1,99 for 100 g, medium fries € 2,99 for 250 g and big fries € 3,99 for 350 g). One sauce (50 g) costs € 0,49.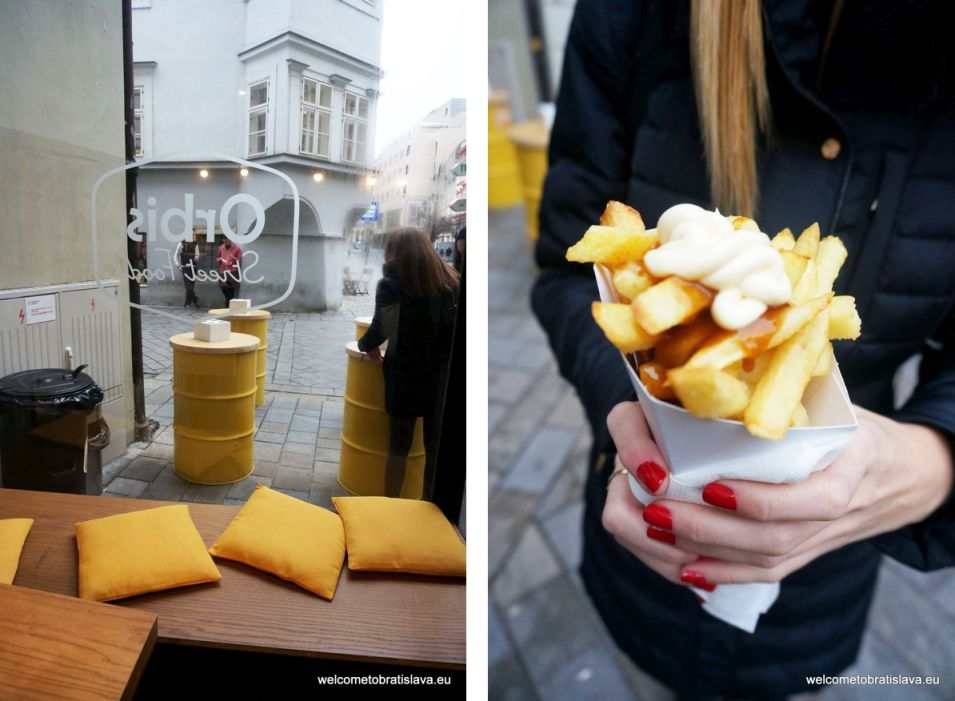 We have also tried the Mexican Burrito with guacamole, jalapenos, black beans, salsa and yummy chicken. Other items that passed our test were Meat in a Cone, consisting of a grilled pork meat and Argentinian chimichurri and Taiwan noodles.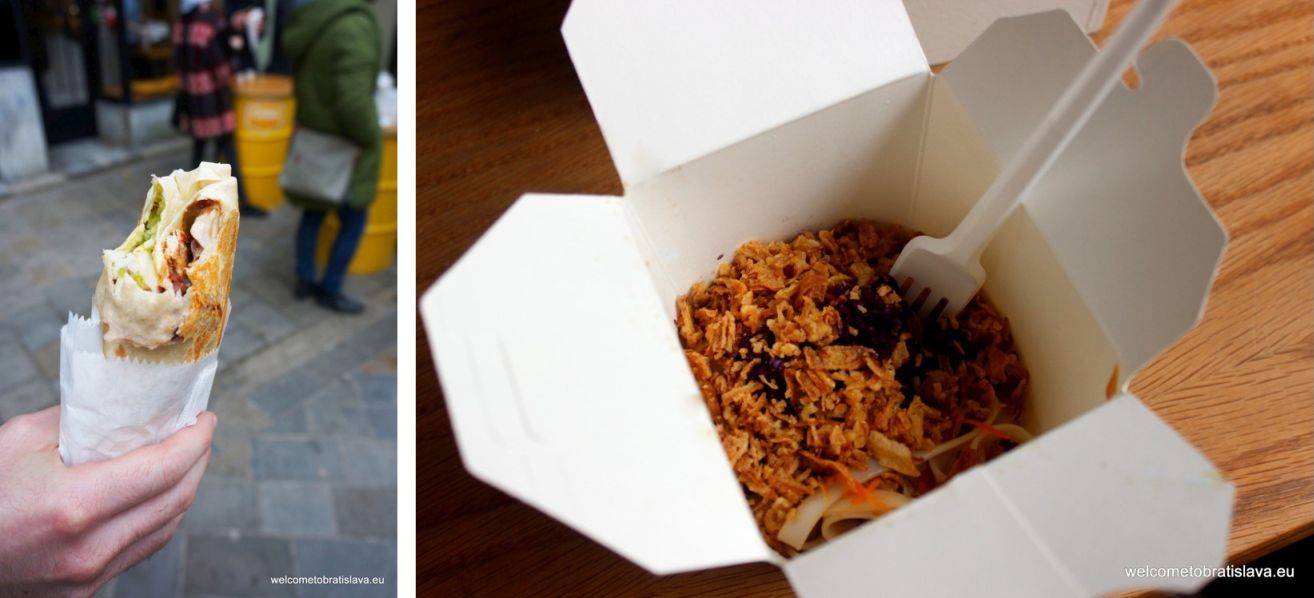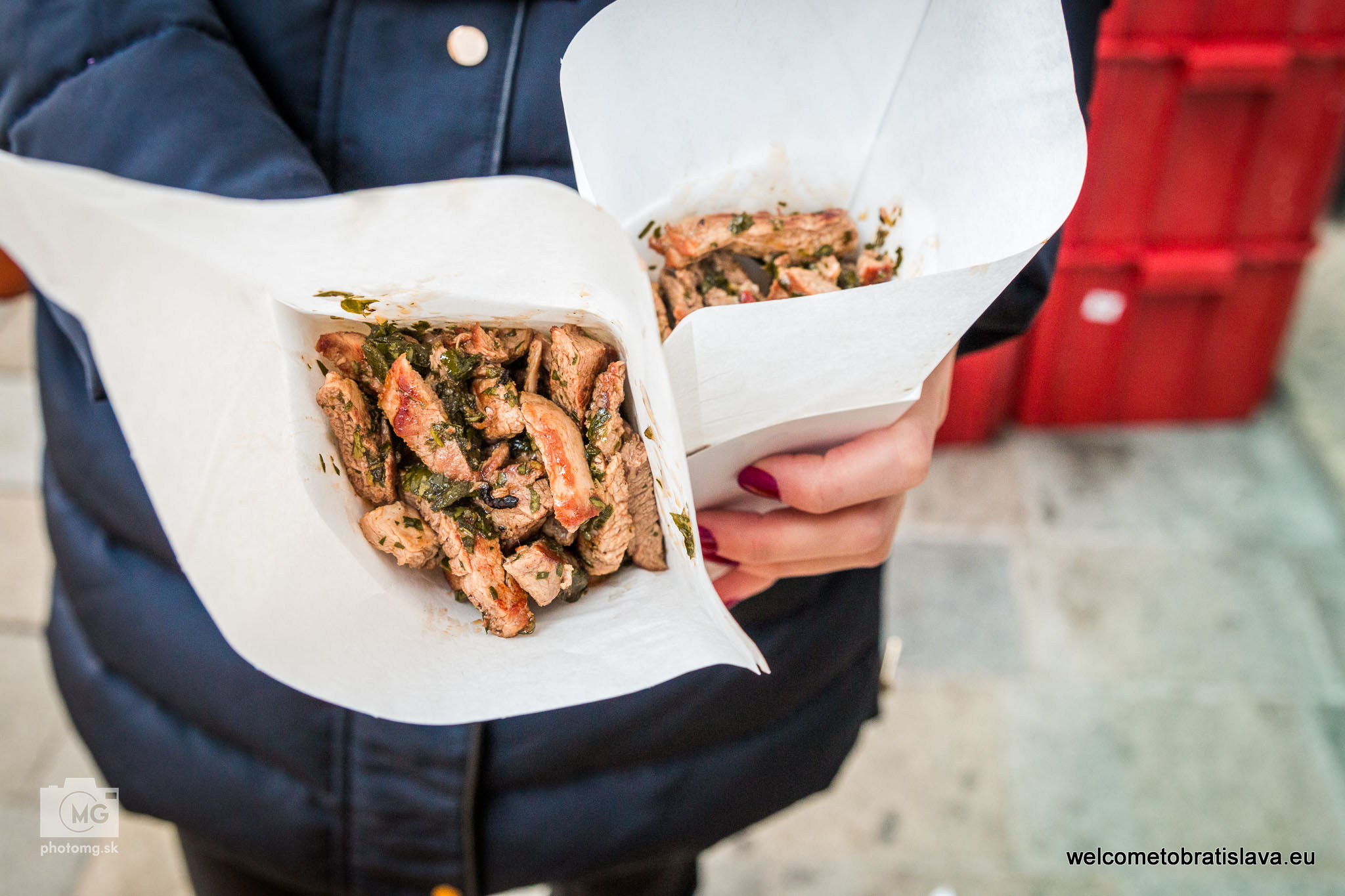 So why wait? Hurry up to Orbis and pick your favorite street dish!
Author: Zuzana Mytna
Photo credits: Martina Gallovicova

 ADDRESS: Laurinska 7


 OPEN HOURS: Check their FB page


CONNECT: Facebook


 MAP LOCATION: