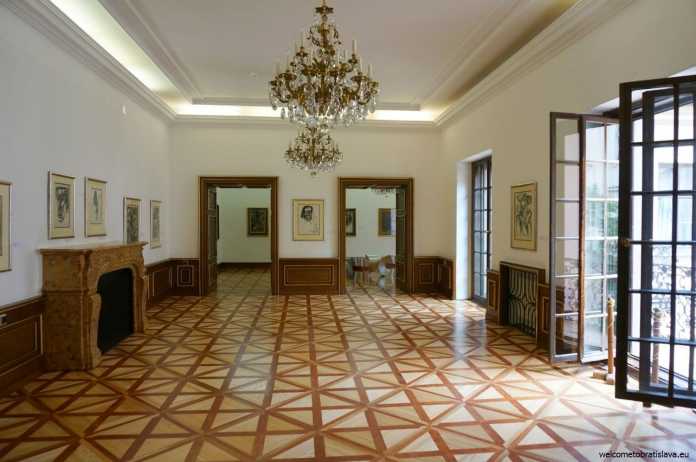 Palffy Palace is one of the two historical buildings where The Bratislava City Gallery is housed. The other building is Mirbach Palace and we'll get there as well. The City Gallery holds permanent as well as temporary exhibitions  of Slovak and international art. Here we will show you what is worth of visiting in Palffy Palace – it is one of the permanent exhibitions called STORIES AND PHENOMENA: 20TH CENTURY SLOVAK FINE ART II which is located on the 1st floor.
LOCATION
The Palffy Palace is right in the city center, at Panská 19 street. This street is full of bars and restaurants and is packed with people sitting on the terraces especially during summer. We took these pictures at early spring so it does not look so well. The right picture shows the main entrance to the Palace. Walk in and take the left doors to the cash desk. The ticket for 1 adult costs around 3-4 €.
WHAT TO SEE IN THE PALFFY PALACE?
The whole palace is soaked in history. We personally love the place from its very beginning you walk in – as you get to see stairs with red and golden carpet – that gives you a feeling you are back in old times :)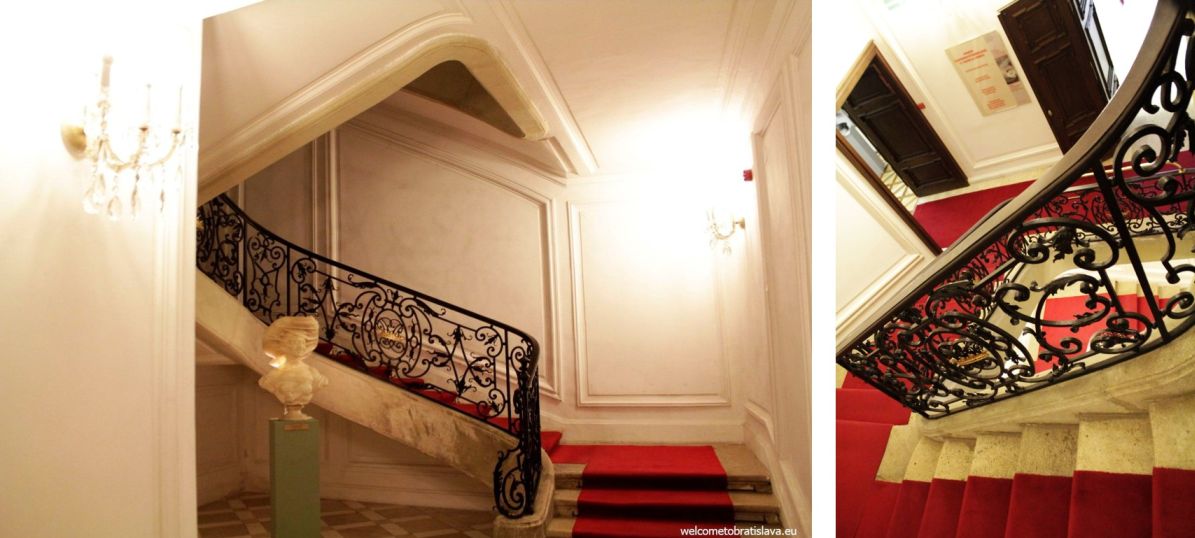 When you get to the first floor, the permanent exhibition you want to see is STORIES AND PHENOMENA: 20TH CENTURY SLOVAK FINE ART II. More importantly look for the Matej Kren Passage which looks like this:
The "Passage" represents a kind of a symbolic "short cut across the world" in which we exist. It consists of almost 15 000 books which together with mirrors create an illusion of endless space and infinity of human knowledge.
The other thing you want to see while in the Palace is The Villa of Mysteries. This is what the entrance to it looks like:
The red curtain might give you an idea of where it will get you – yes, you are going to walk in a room with a lot of photos of naked women, all painted in red. The room has also built in mirrors in the way you feel like getting lost while walking around listening to the Jane Birkin & Serge Gainsbourg's Je t'aime :)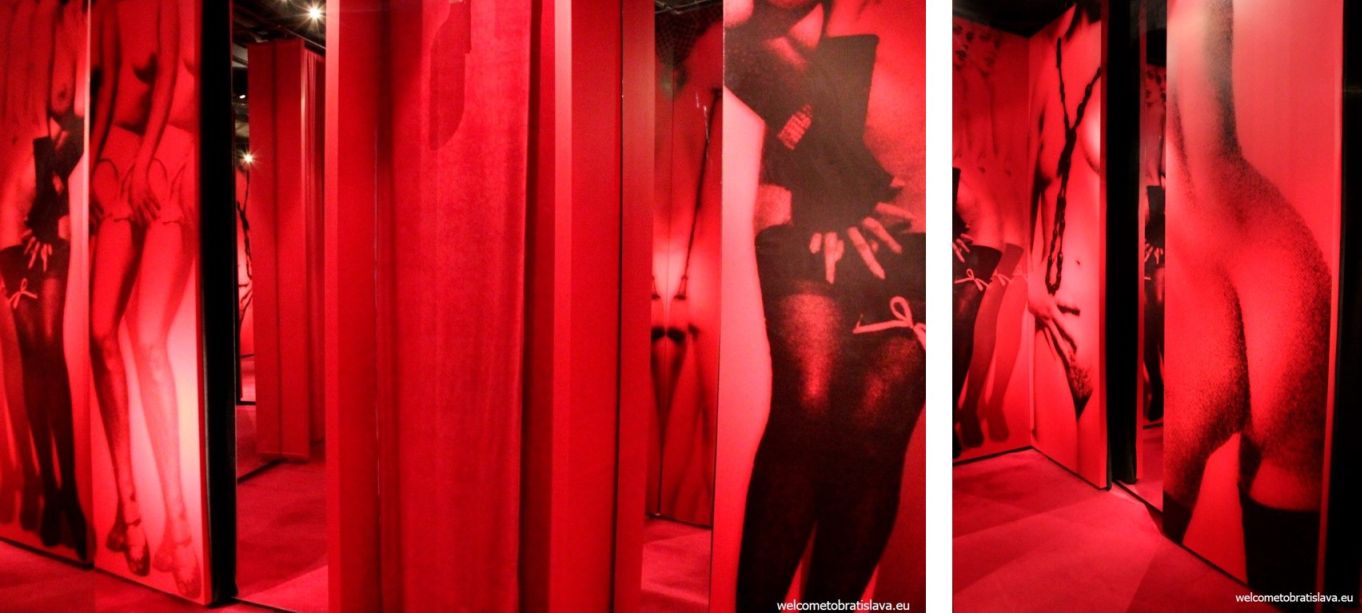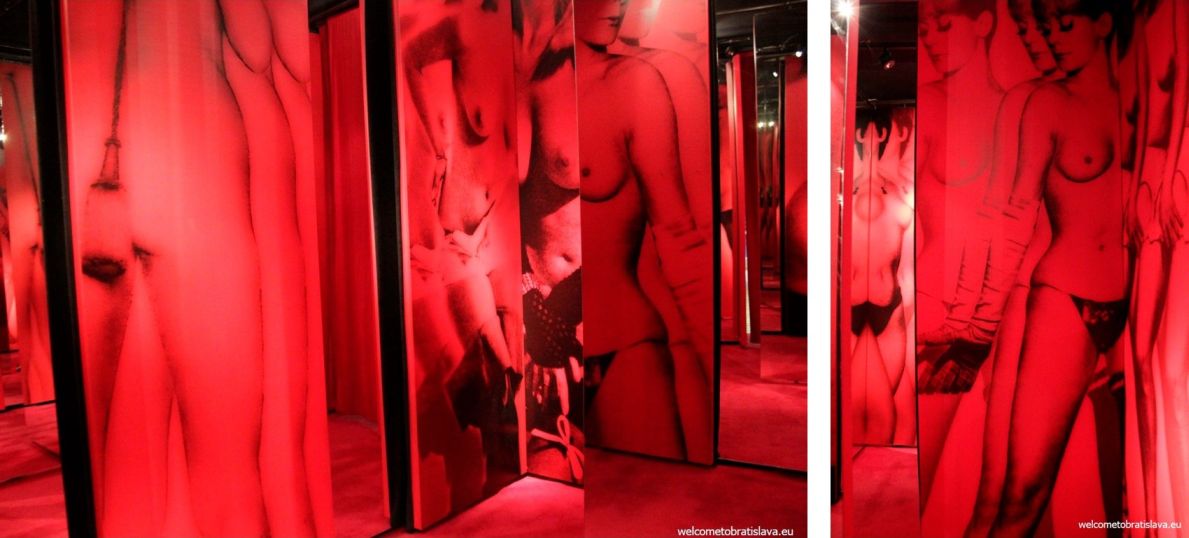 …and don't forget to sign yourself and write a note when leaving that you have been here ;)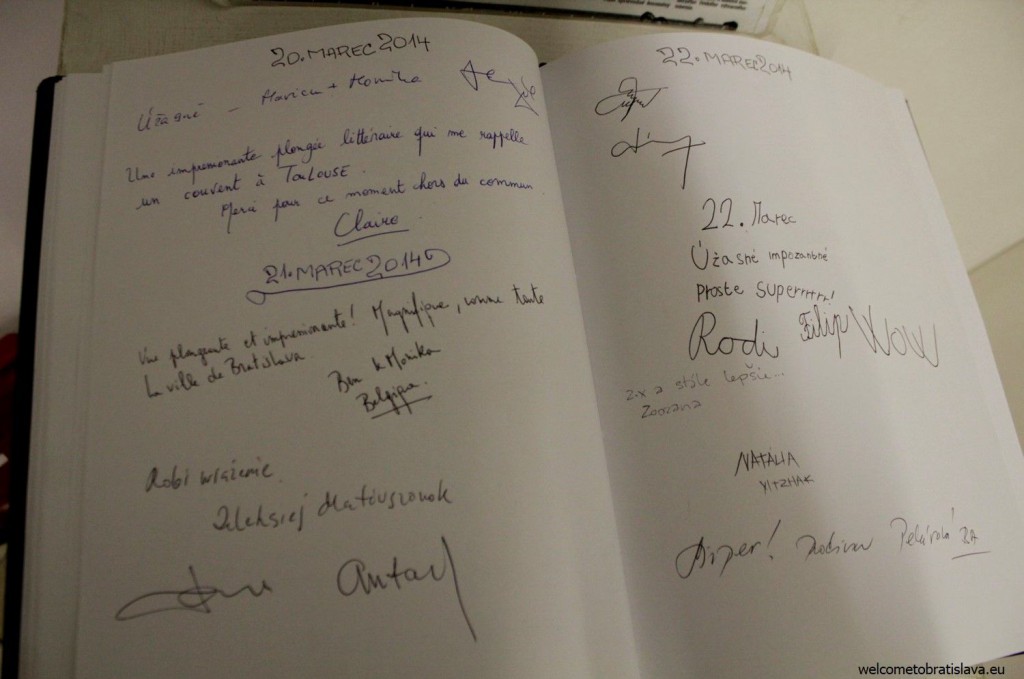 Author: Maria Kecsoova

OPEN HOURS: Check the official site (scroll down to "HOW TO FIND US")


TICKETS: 4 € per person, 2 € per person for Matej Kren Passage only, 6 € per person for a combined ticket for Palffy and Mirbach Palace


ADDRESS: Panská 19


CONNECT: Website


MAP LOCATION: