Do you like pancakes? Salty or sweet ones? With flour or rather gluten free? We found a new kid on the block! Pancake eatery Pan Cakes a jeho palacinky (translated as Mr Cakes and his pancakes) had been opened for only one week when we tried it for the first time 🙂
We were excited to hear there is a new place specialized only in pancakes. In the gourmet world, it is believed that the narrower the menu is, the bigger relish and culinary experience it brings. The good news is there is nothing else to eat on the menu, just pancakes! And how nice they taste, you either have to try or trust our words.
LOCATION
Pan Cakes is located a few meters away from the Michael's Gate, at Suche Myto, also close to Hodzovo namestie where the Presidential Palace is.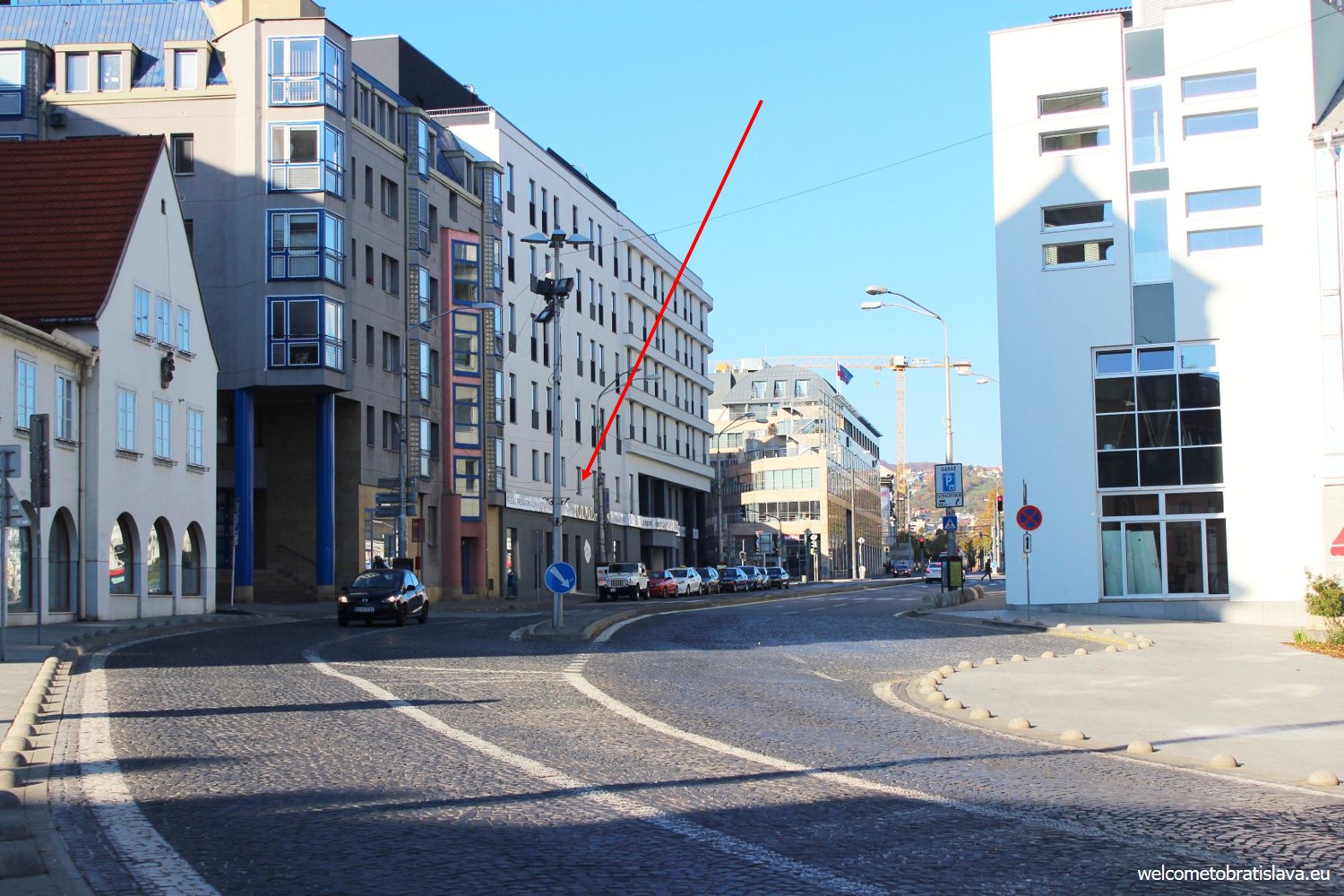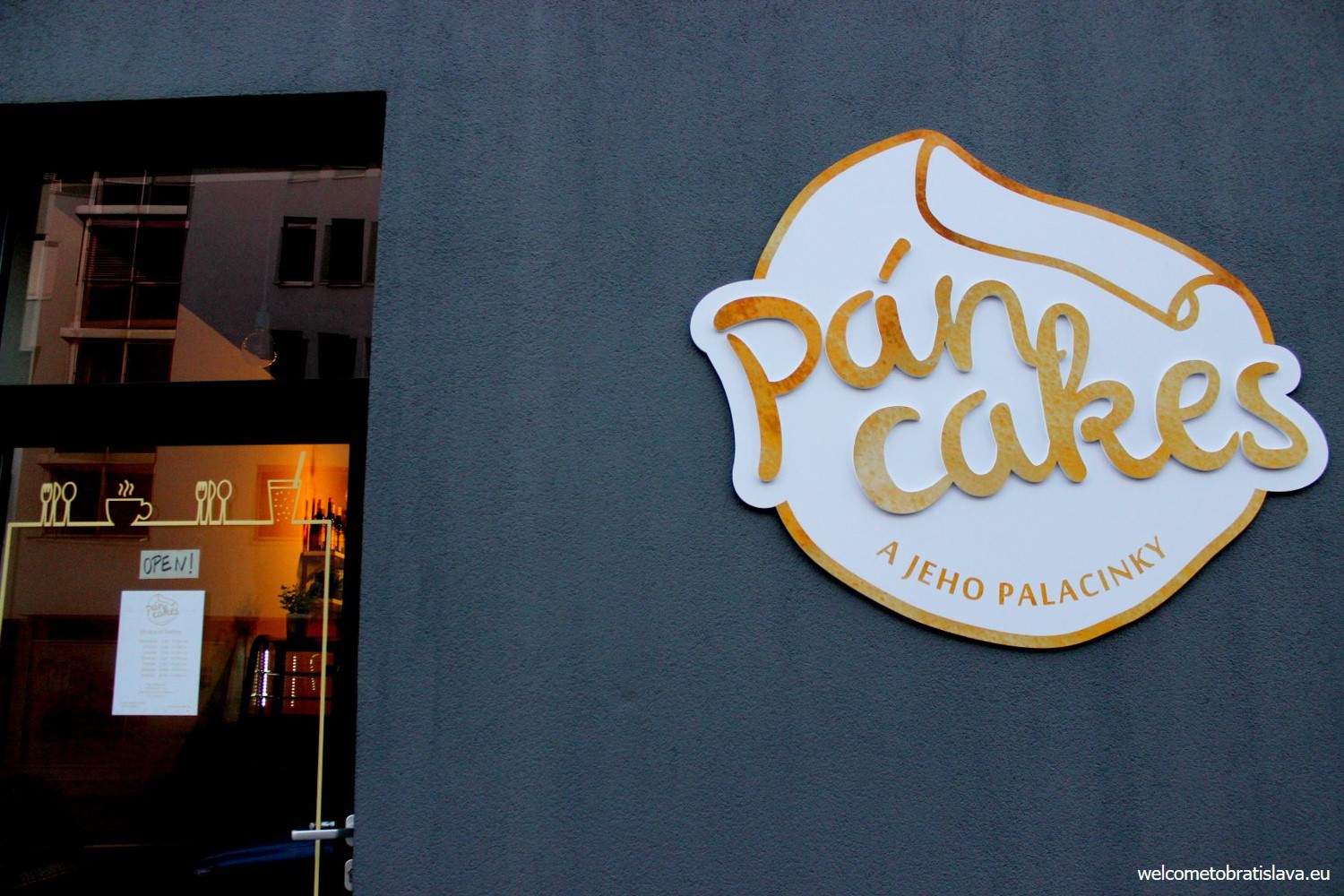 INTERIOR
What were our first impressions? When entering the place, we noticed a nice hip atmosphere and Scandinavian style – simple & stylish premises, naked light bulbs and pure lines. The restaurant comprises of two rooms. The main element of the front room is a high blue counter, behind which all the magic happens. Pancakes are prepared directly by the owner and her helpers. We overheard she came up with all the recipes herself.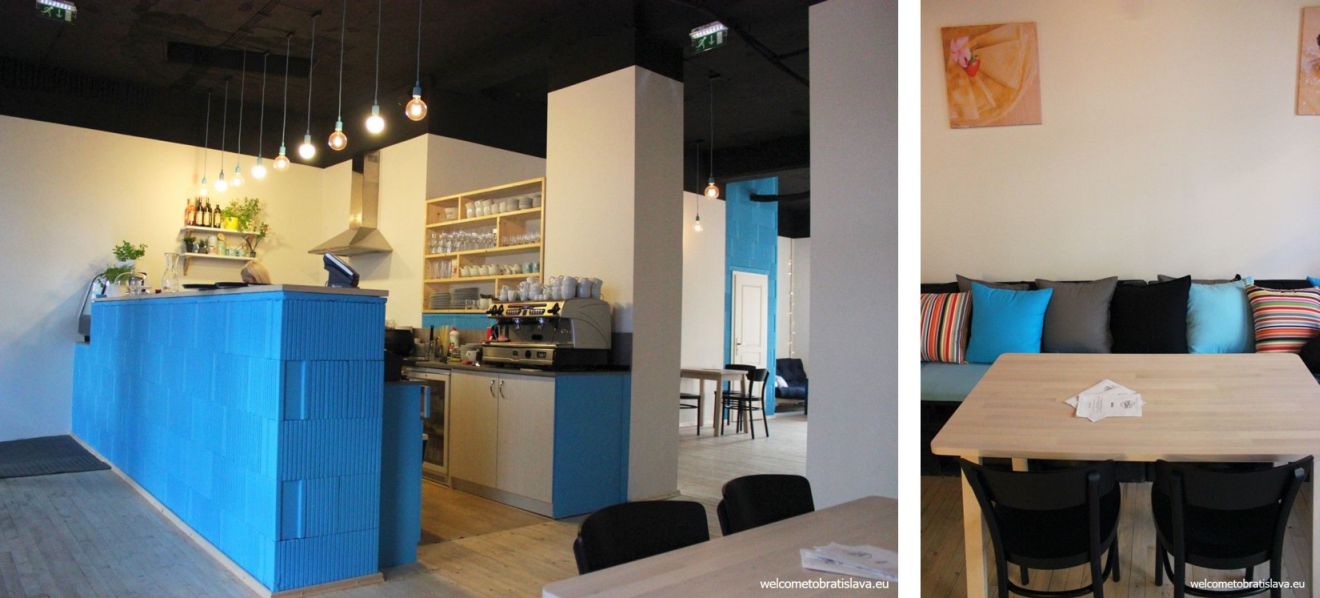 The back room is full of light and more spacious.
WHAT TO HAVE IN PAN CAKES?
The pancakes served here are similar to French crepes rather than American pancakes. However, we could describe them as Slovak, too – thin and fluffy. We liked that they are of a normal size which means that you can choose and manage to eat more than one and try out different fillings. The place also has quite reasonable prices.
The menu is divided into two main parts – salty pancakes and sweet ones. From each category, you can choose normal dough or special rice-buckwheat gluten free dough without lactose which is prepared on a special pan. Apart from a wide range of pancakes, you can also try their breakfast menu offering cakes and croissants and coffee, or the lunch menu which includes two pancakes of own choice and a soup.
Mr Cakes seems to be a dog friendly place since we saw many dogs visiting with their masters there. We were also extremely pleased with quick service.
WHAT DID WE TRY?

It was hard to choose since all fillings seemed alluring, tasty and exotic. We started with an excellent caffe latte and a lovely served tea. We also tried home-made lavender lemonade with no preserving agents and blueberry-currant lemonade without added sugar and sweetened by apple juice.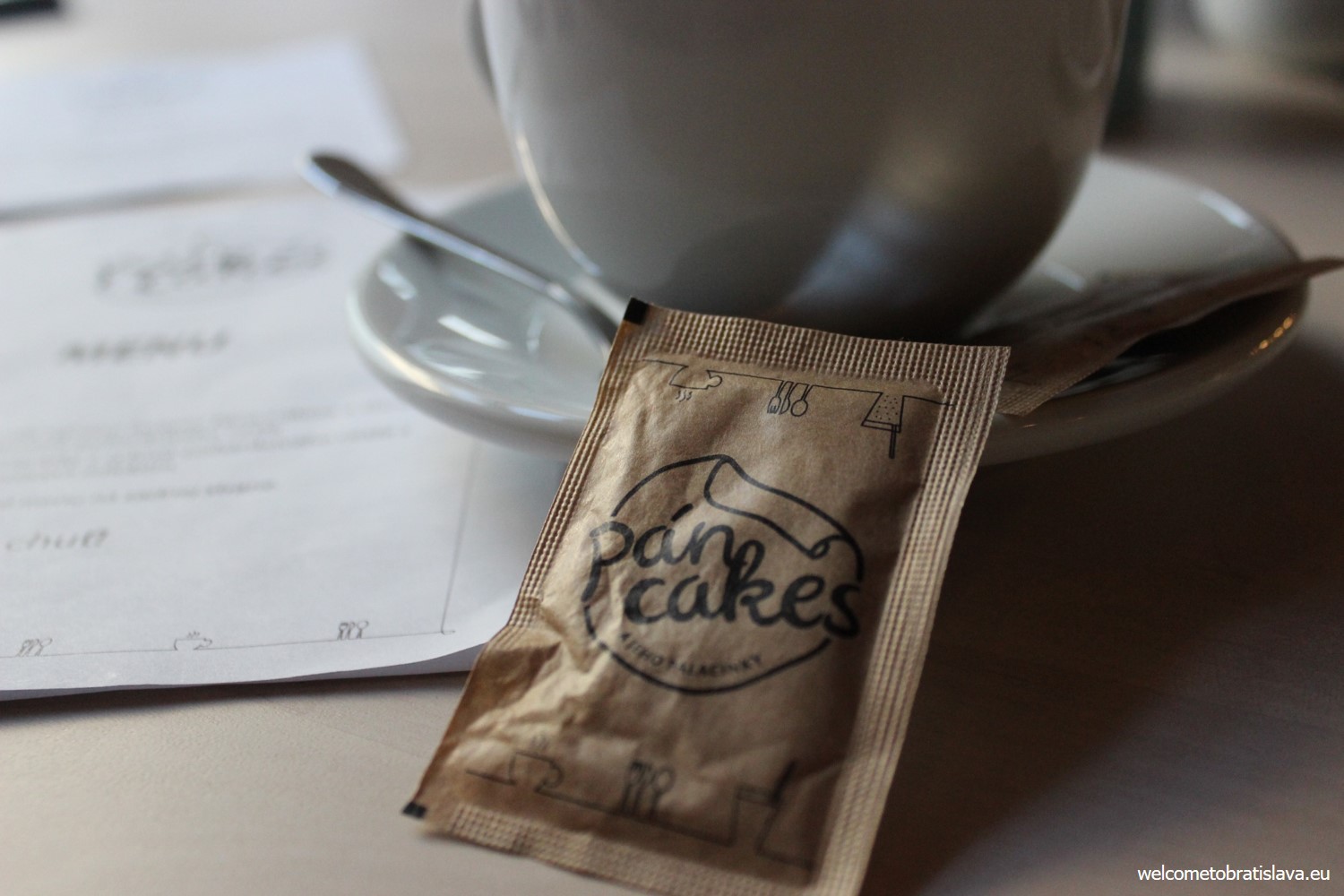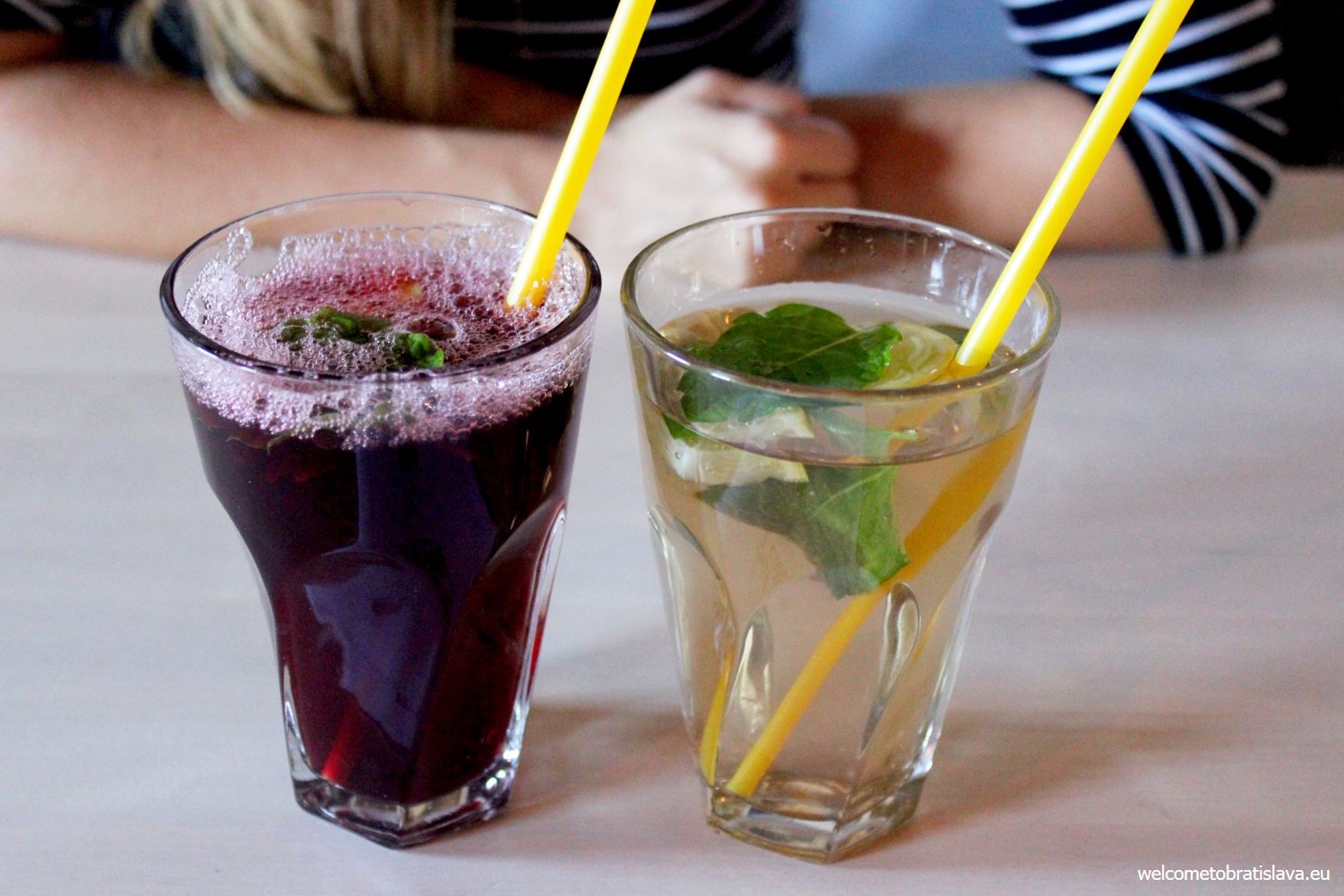 From the salty pancakes, we would definitely recommend the pancake with bryndza (Slovak sheep cheese), walnut cheese and Schwarzwald ham pancake and the mozzarella pancake with pesto and tomato. They were all delicious; the only comment we had is that the plate was garnished with salt and pepper which made the whole dish a bit too salty.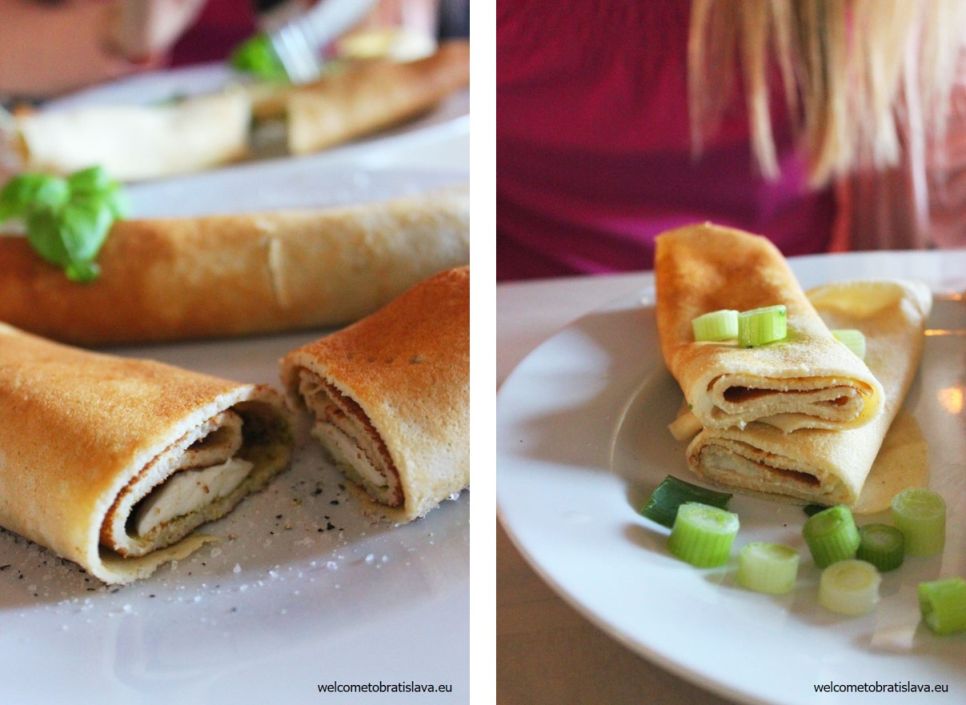 From the sweet pancakes, we had the salty caramel (simply perfect!), the raspberry and nutella one (you cannot do any harm with nutella, right?) and the chestnut puree pancake (which was OK).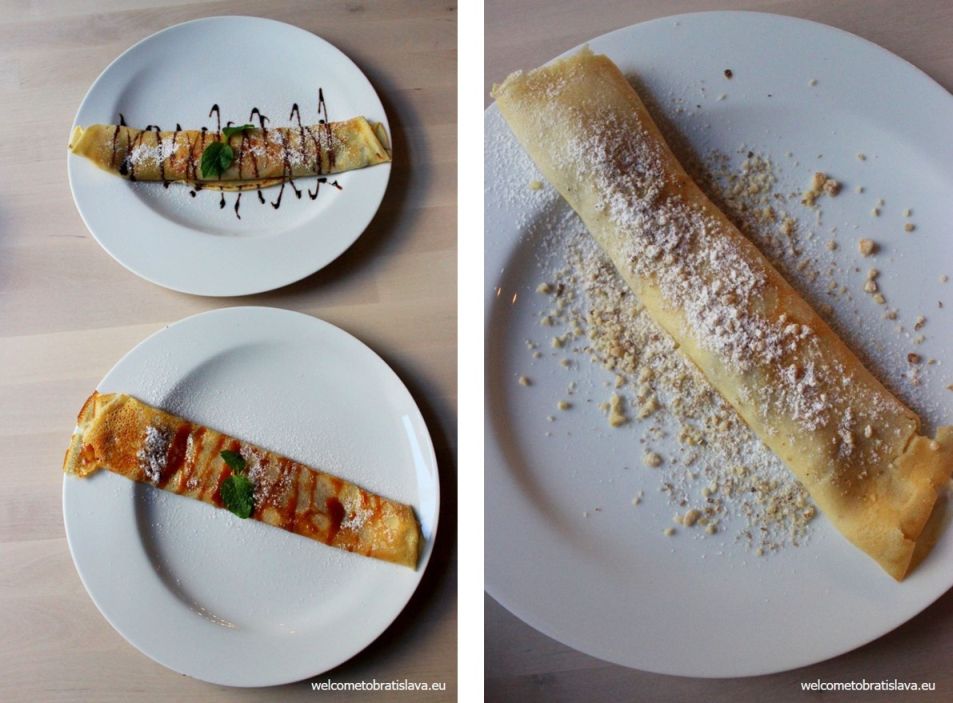 If you feel like having something even sweeter, try their hot chocolate – it tastes like a mixture of melted chocolate and hot cocoa 🙂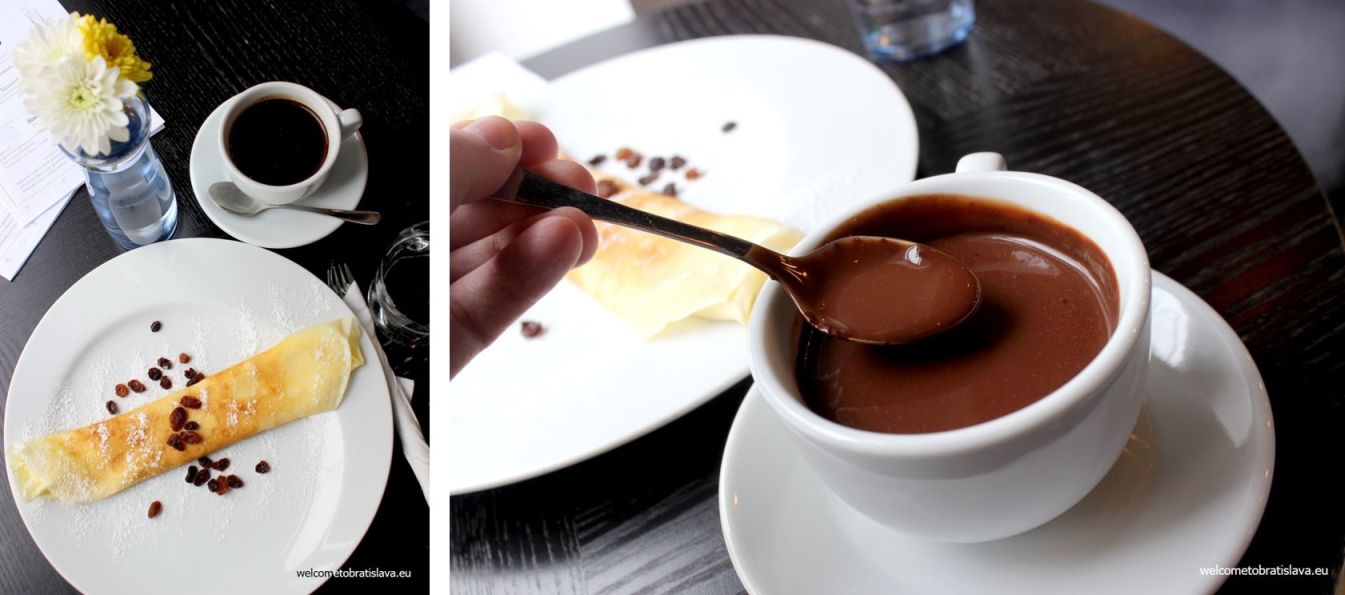 All in all, our experience was crepes-licious 🙂 Looking forward to our next visit!
Author: Zuzana Mytna

ADDRESS: Suche Myto 4


 OPEN HOURS: Check their FB page


CONNECT: Webpage, Facebook


MAP LOCATION: