Petrzalka is Bratislava's municipality situated on the opposite side of the Danube river from the Old Town. It is often referred to be "a concrete jungle", thanks to the big number of panelaky – concrete apartment buildings from the socialism era. Nowadays it is quite popular among Slovaks and many young families found their first homes here. We have been exploring it a bit closer these days and would like to share a couple of gastronomy places which are worth writing about and should definitely be visited if living in Bratislava or staying here for a while.
MICHO GUSTO
A colorful place inspired by Spain and devoted to the culture and gastronomy of this country. Its specialization is tapas – small treats of various kinds imported from Spain to accompany your glass of wine or your beer.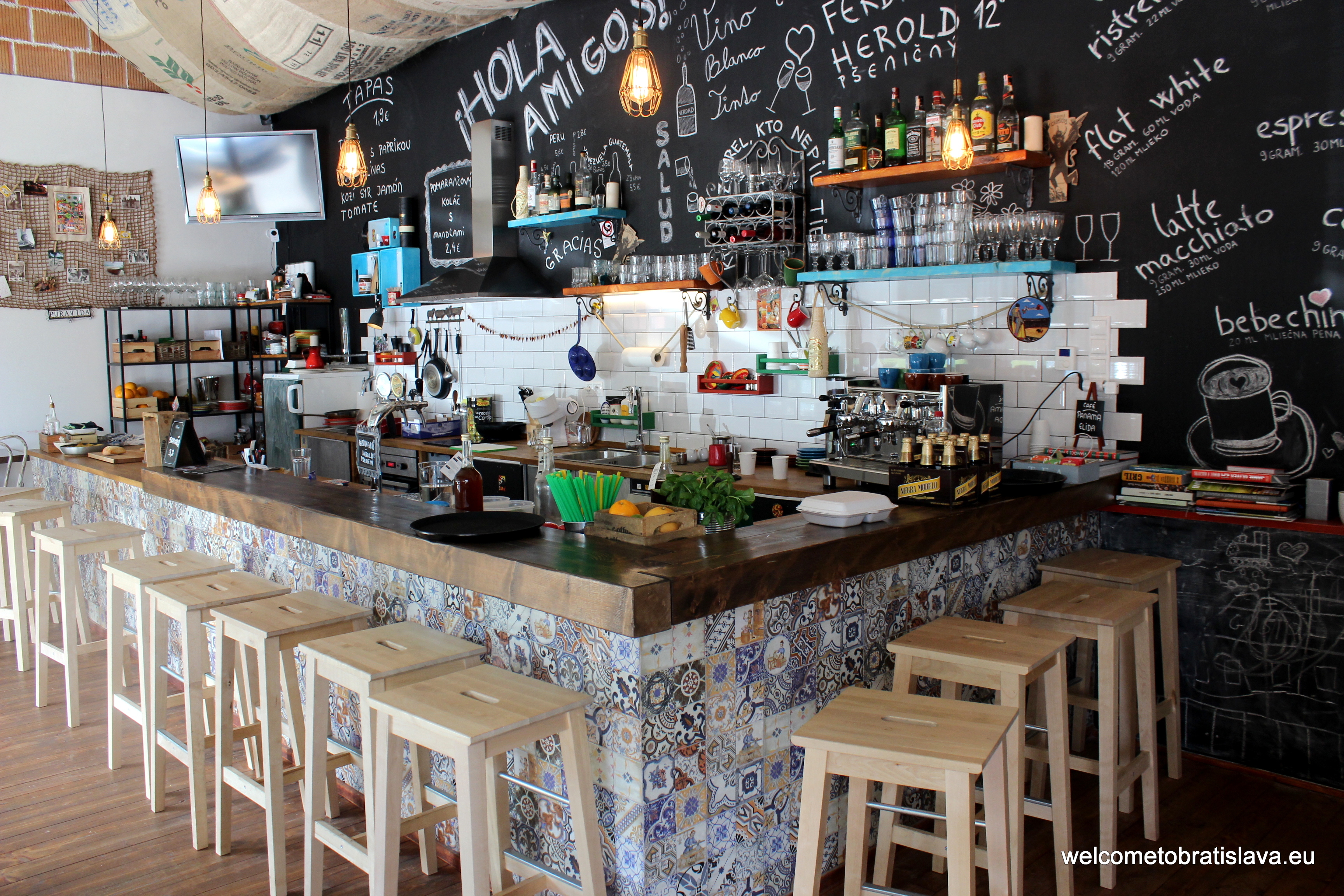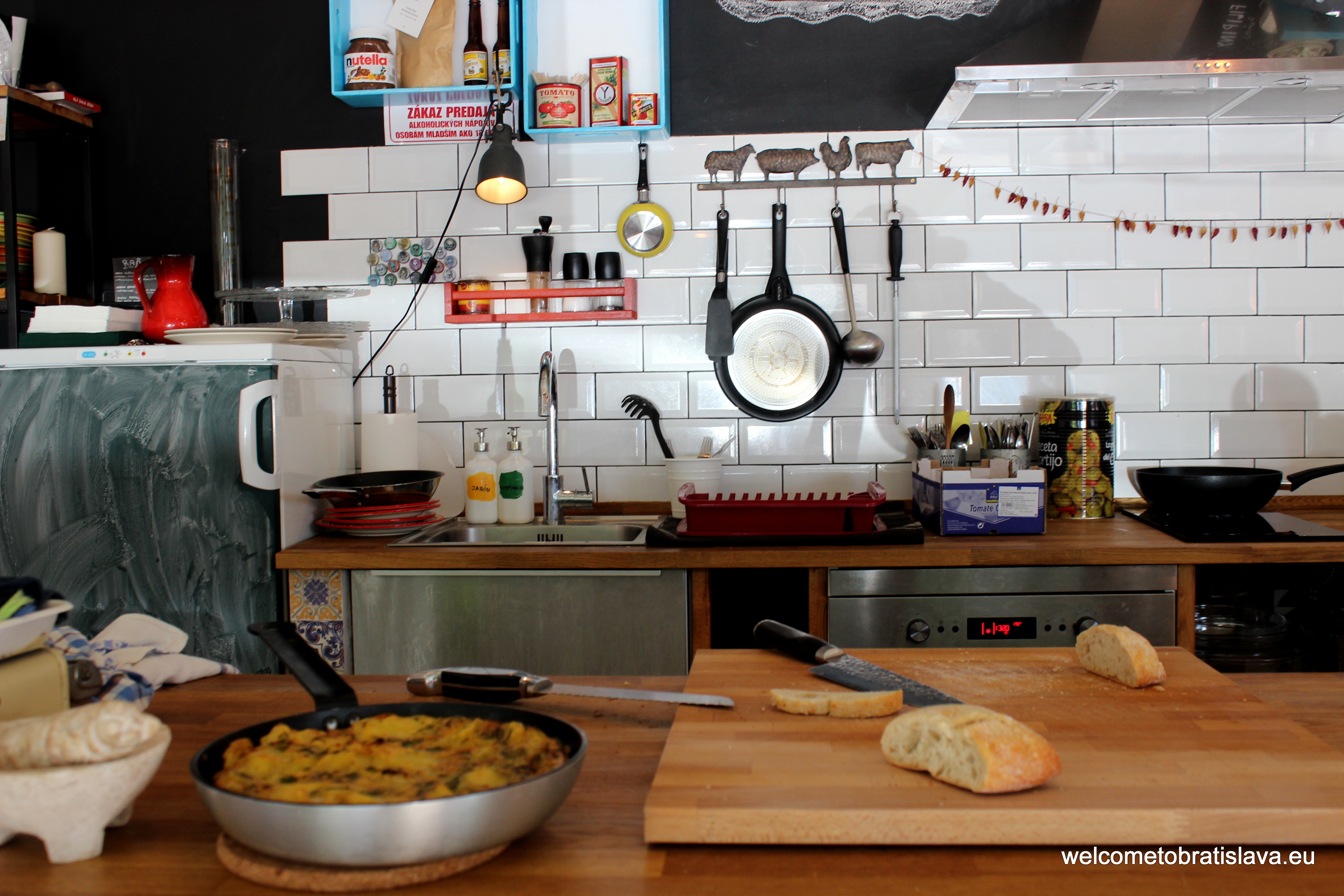 You immediately feel the homey atmosphere so typical for small places with an owner who takes care of everything – it definitely has a soul. The interior is bright, playful, authentic and full of colors. A big plus is a terrace for warm summer times where you can have a jar of sangria.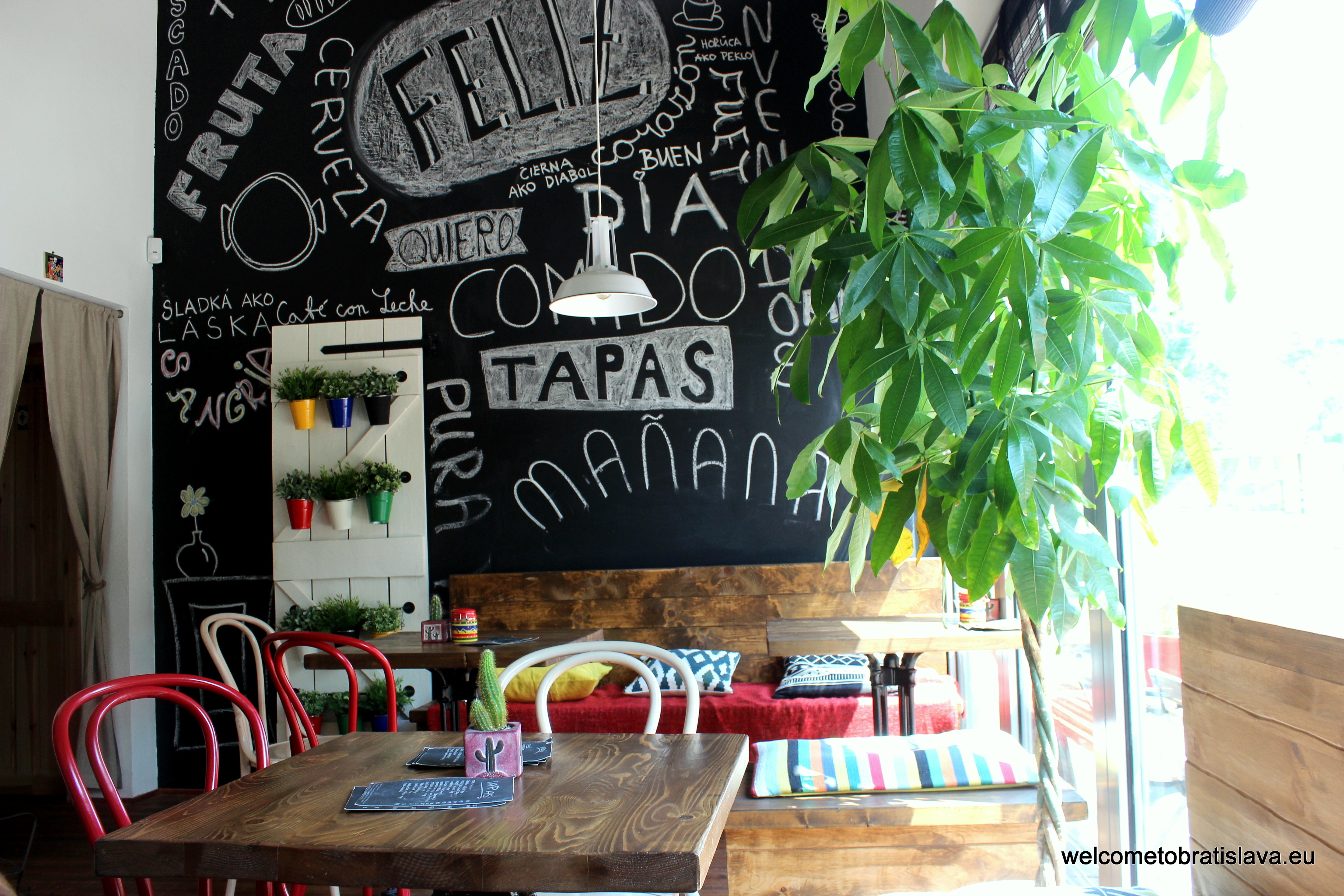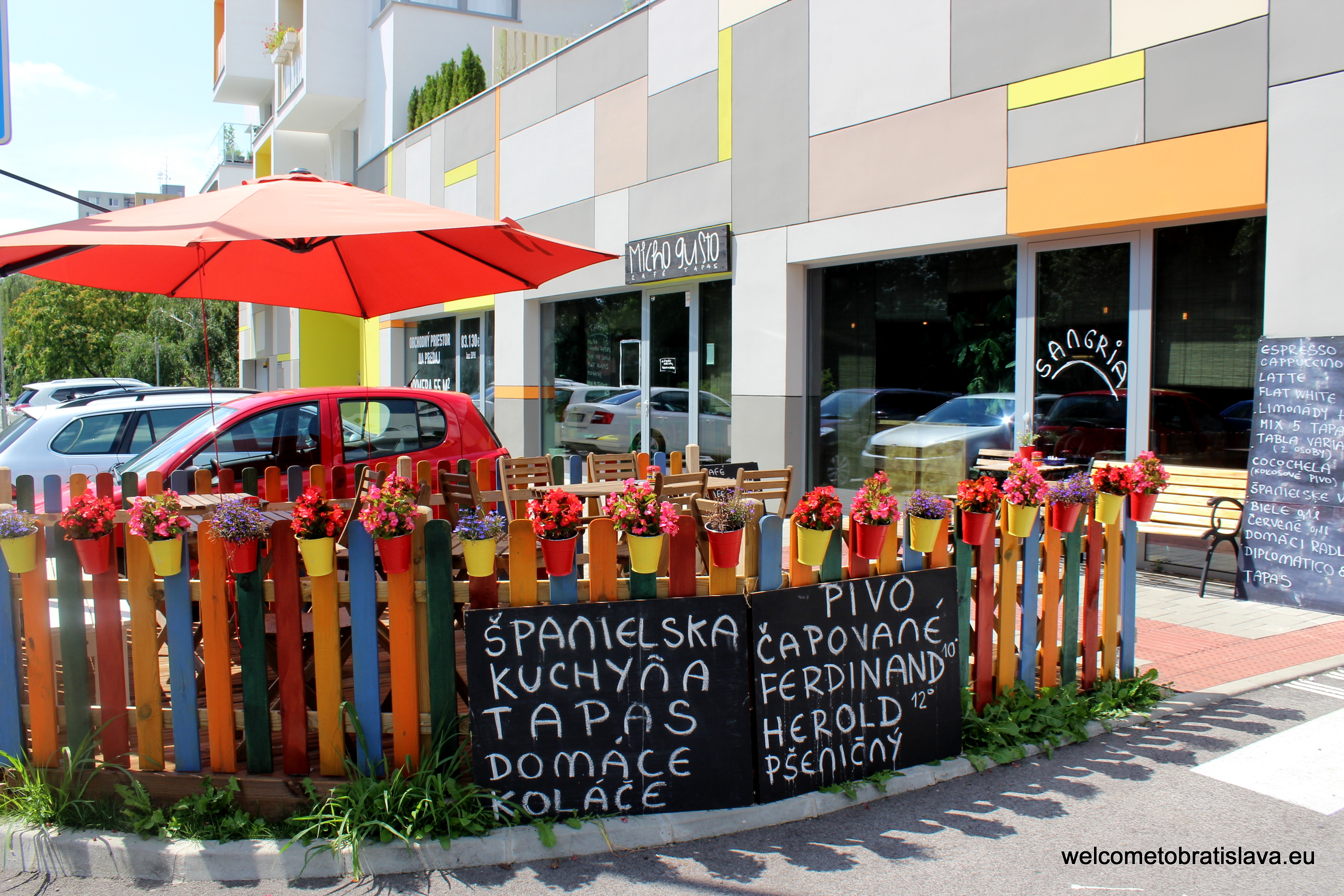 Micho gusto is not a restaurant as such, so do not expect a full menu with regular meals. It is a tapas bar with excellent coffee, Spanish wines and something small to bite on. We should mention that the tapas go with the wonderfully soft and crunchy home-made bread which gets to your table still warm! This means you have to wait a bit since the bread starts to be baked as soon as you order it but this is definitely worth the waiting!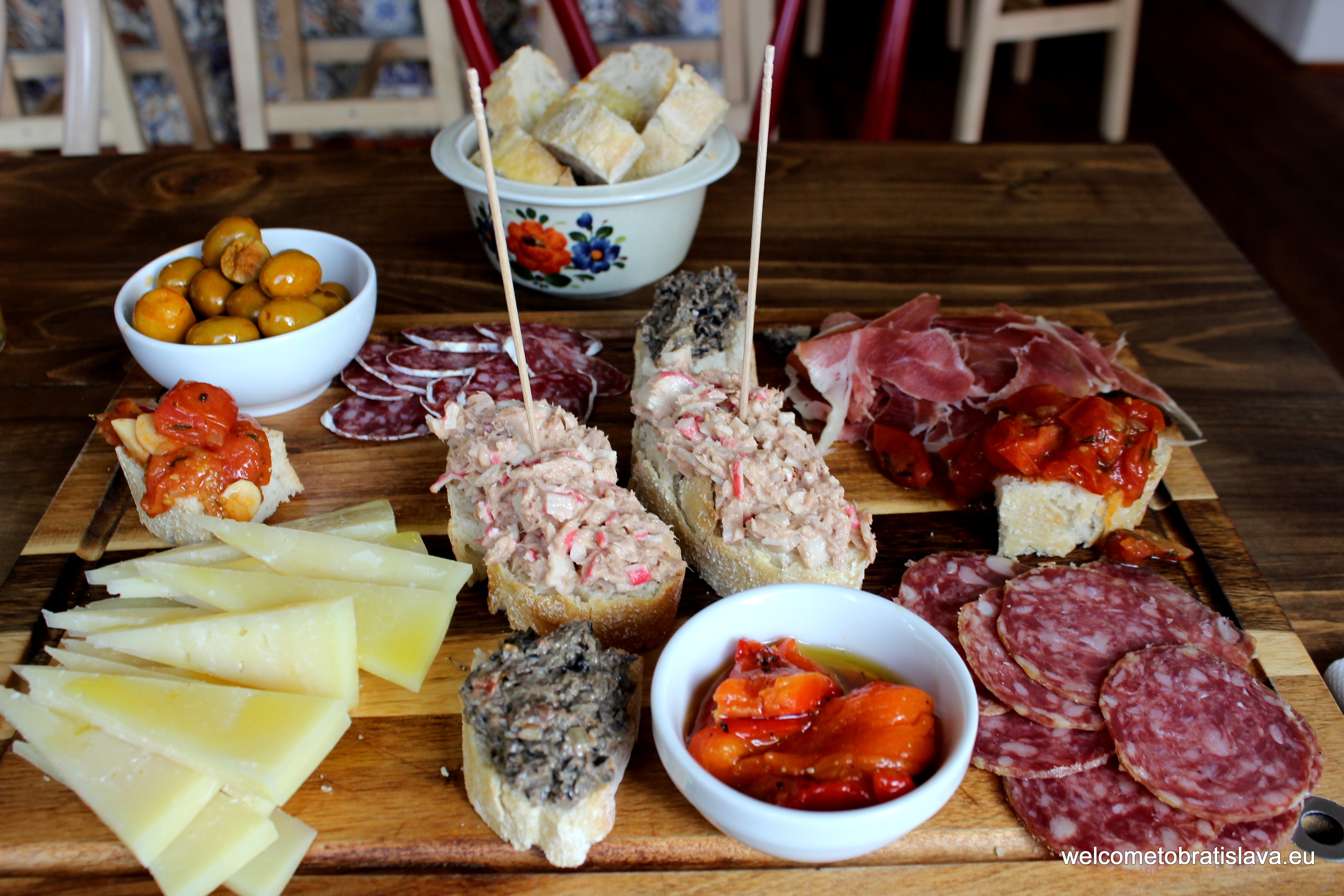 We have tried a selection of the best tapas for two people and it was a real feast. It contained olive tapenades, tuna spread, different Spanish hams, sheep cheese, olives, baked paprika and tomato spread.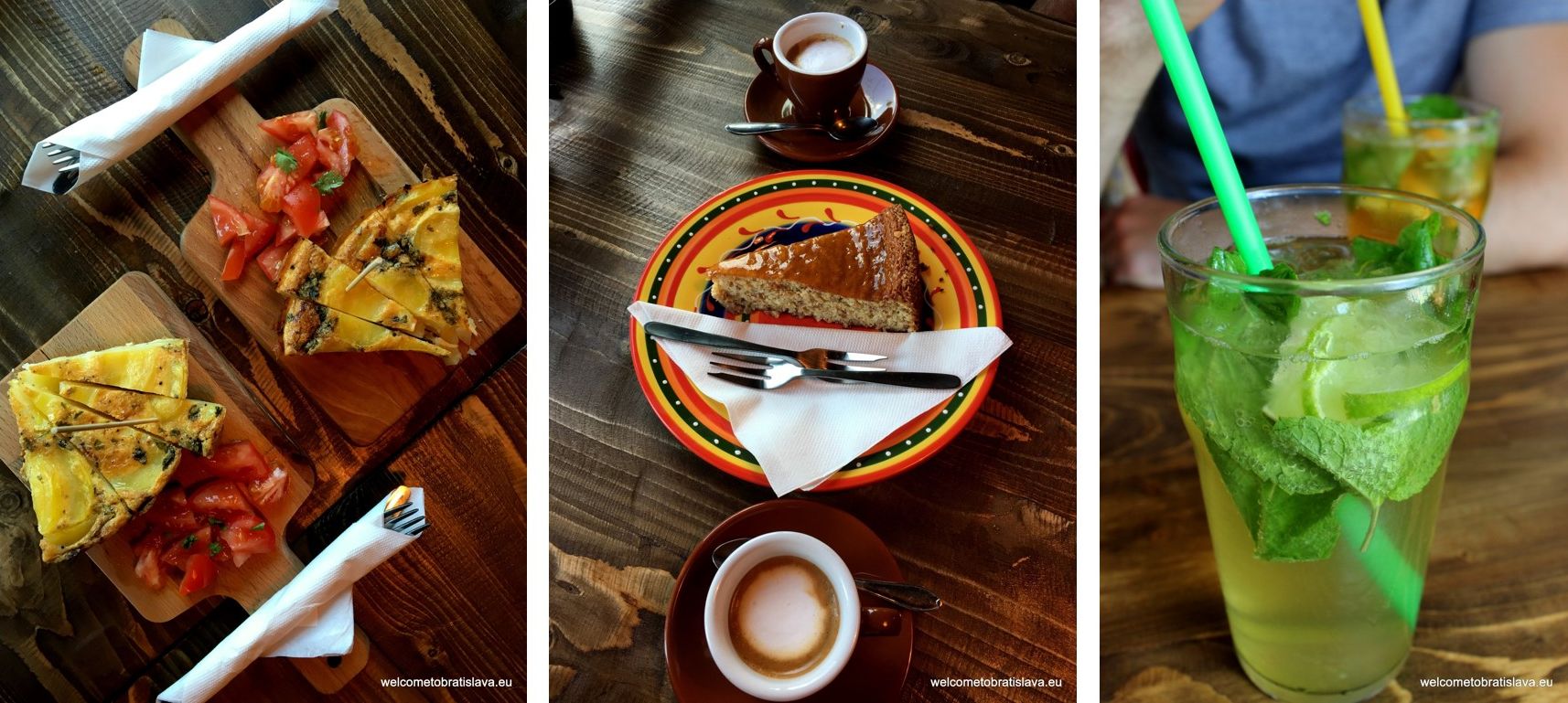 The great thing is that there are plenty of breakfast options to choose from and surprisingly we could order them at 6 pm. We tried their Breakfast Espana with a tortilla de patatas (it had more potatoes than eggs and was somewhat dry for our taste) with excellent Costa Rican coffee. We topped it with a great gluten-free almond cake.
If you want to try high quality Spanish products for a reasonable price in a nice and relaxed atmosphere, Micho Gusto is the place to go to.

 ADDRESS: Dudova 1


CONNECT: Facebook


 MAP LOCATION:
LUCETTE PATISSERIE
Get ready for a trip through Petrzalka's deepest parts in order to get to Lucette. A longer distance should not discourage you from the journey, as the best hand-made macarons are waiting for you at its end. Besides the perfect French macarons, Lucette's specialty is the tremendous cheesecakes of different kinds as well as tiny Pavlova tarts.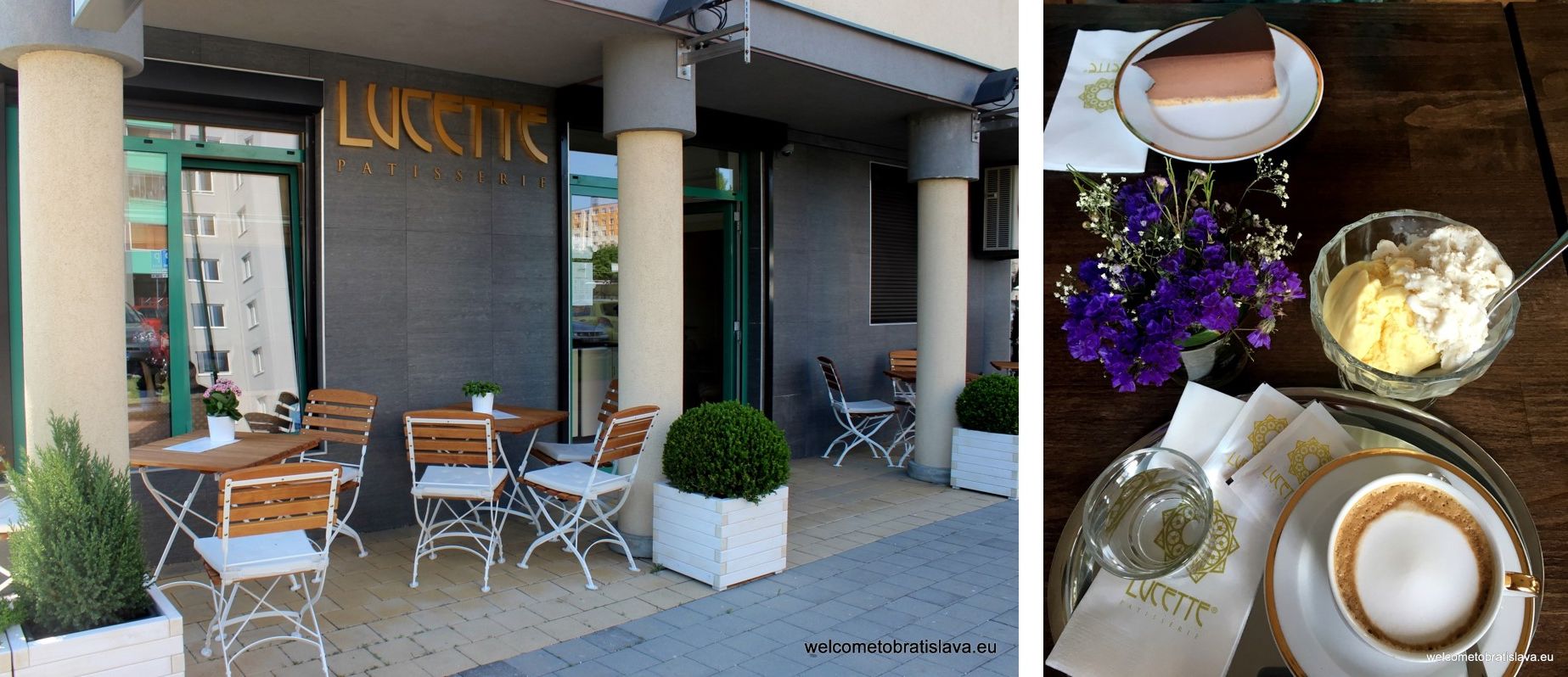 This place is simply charming – elegant premises complement perfectionistic desserts served on porcelain plates, with napkins with a noble logo. Lucette simply has a style. All the desserts look just perfect, even though hand made. The summer terrace is a nice plus.
You can choose from all different flavors – our favorite ones being pistachio, maracuja & beetroot, salty caramel and yogurt. The choice is however much wider – try also lavender, orange flower, cappucino, vanilla, raspberry, jasmine or rose. The same goes for the cheesecakes – we loved the caramel and chocolate one. During summer, you can try their ice-cream of the same flavors as their macarons.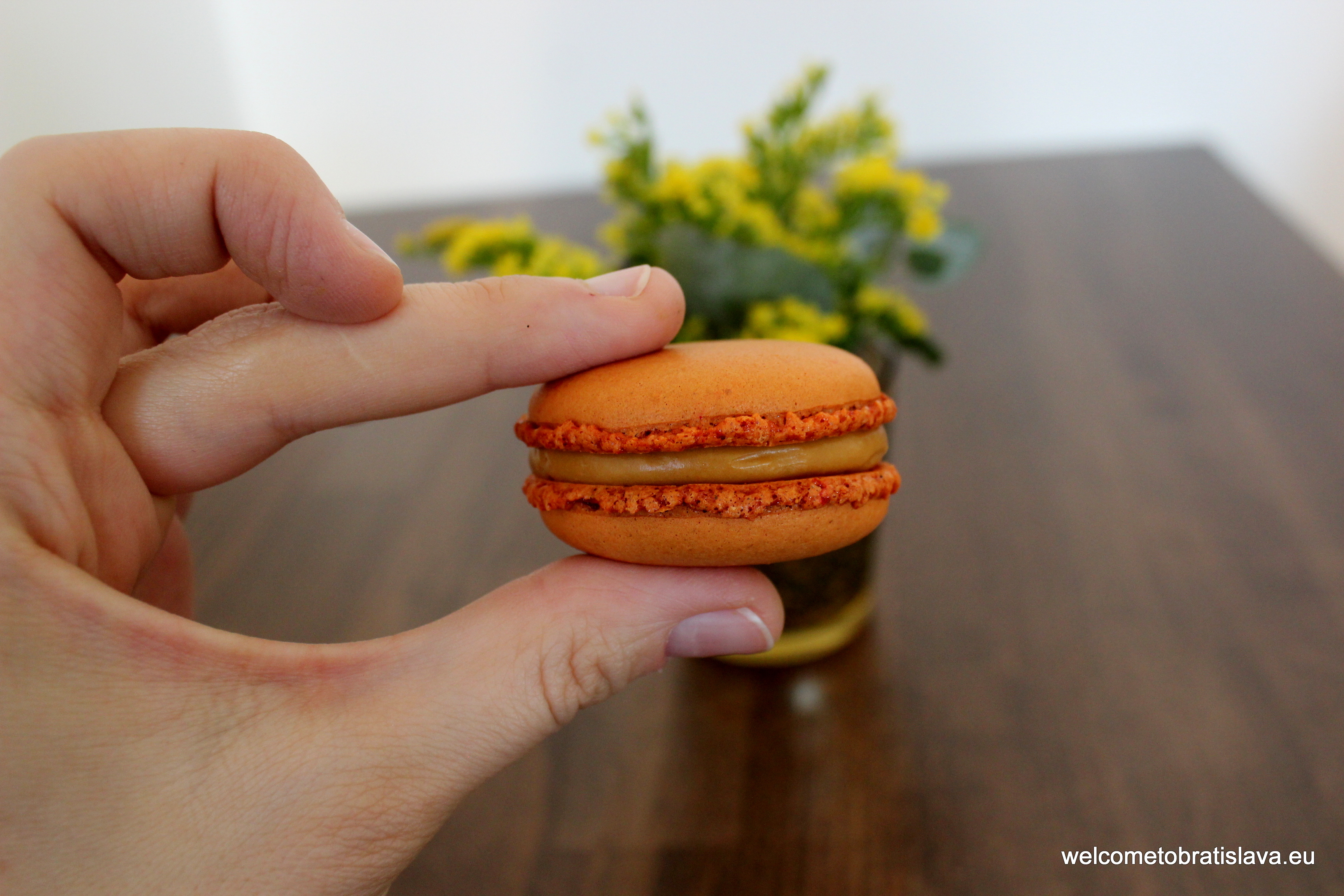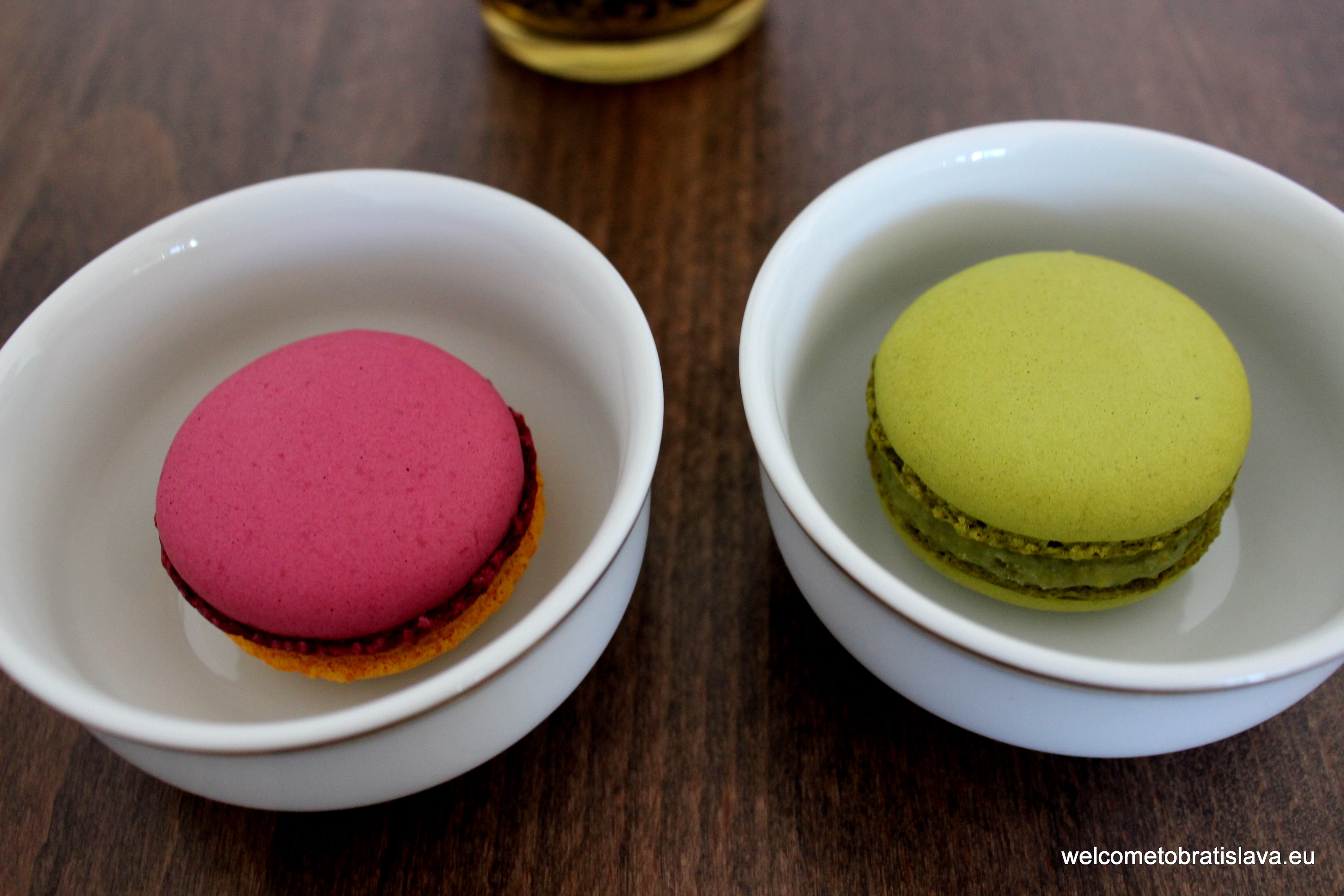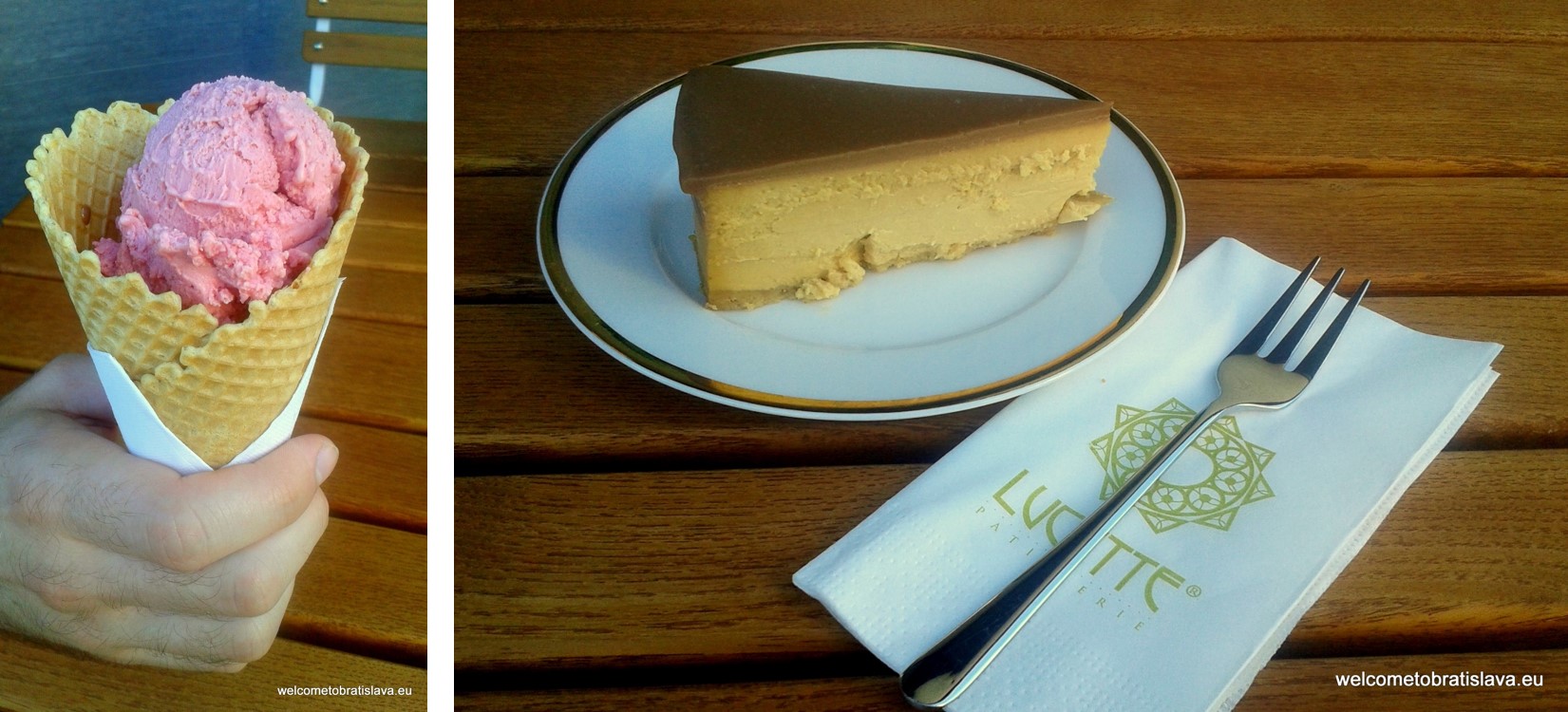 If you do not feel like travelling to Petrzalka, macarons can also be ordered online through their e-shop. They keep their Facebook and website updated and are posting beautiful photographs of their products regularly.

 ADDRESS: Humenské námestie 4


CONNECT: Facebook


 MAP LOCATION:
MONSTERS CAFE AND BAR
Monsters cafe is more a children's corner with the option to get coffee and other refreshments than a coffee place with a children's corner. Why? Because nowadays it is the hottest place for moms and dads to go to with their small kids. While children play, you can enjoy the adult company and a cup of coffee. It is all about the kids here – a huge place where they can play, a great toy selection, a kids menu, birthday celebrations or special parties, different workshops and a great outdoor area. If you cannot stand noisy kids or are afraid to catch a glimpse of a breast-feeding mom, this is not a place for you.
Monsters cafe is definitely a winner of all the Bratislava's baby friendly places and successfully fills the niche on the market. It is a place for your kids to socialize and interact with others in a pleasant atmosphere. The service is great and the place is filled completely especially during the weekends. And let's not forget about the amazing terrace with the playground!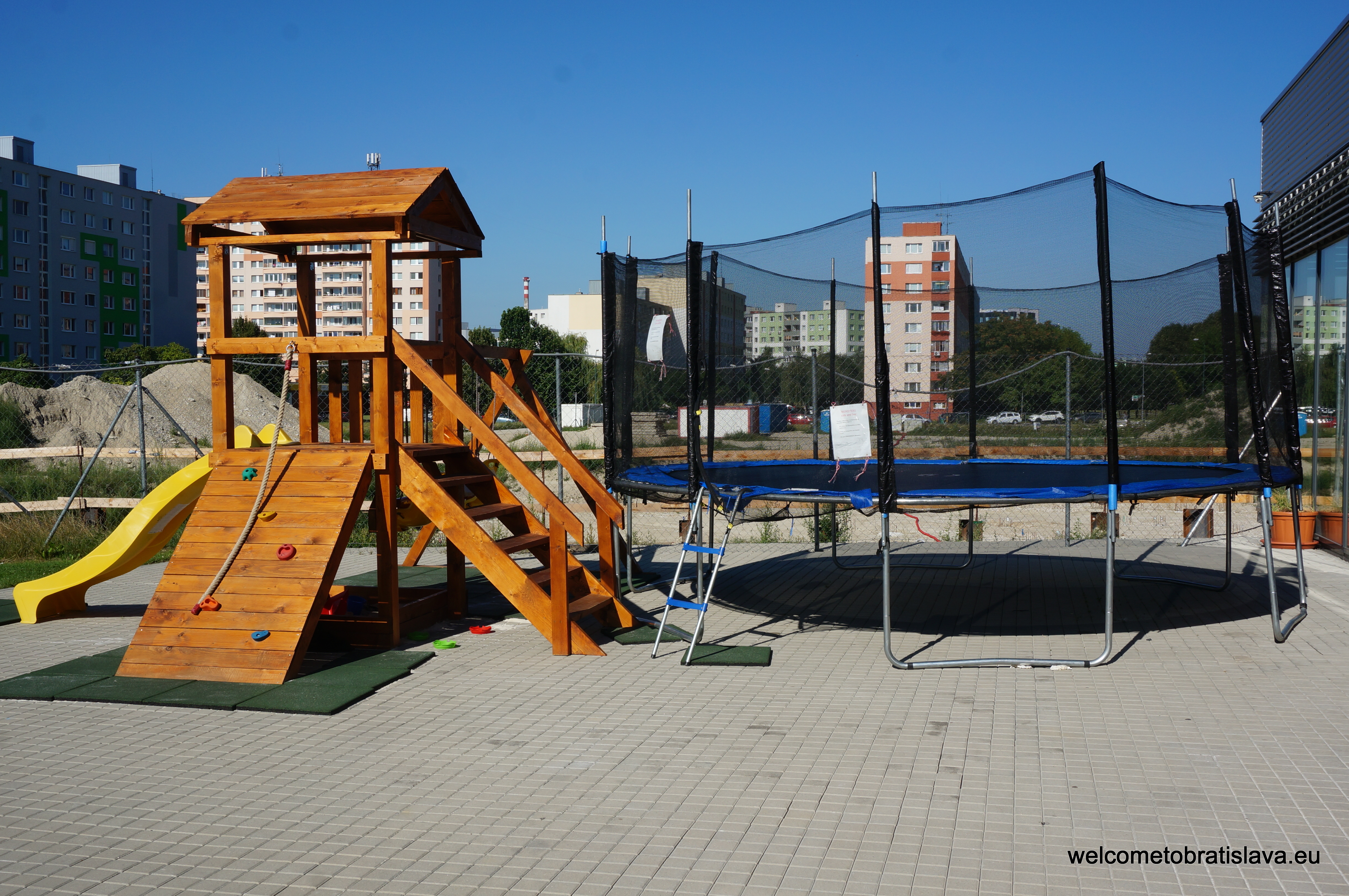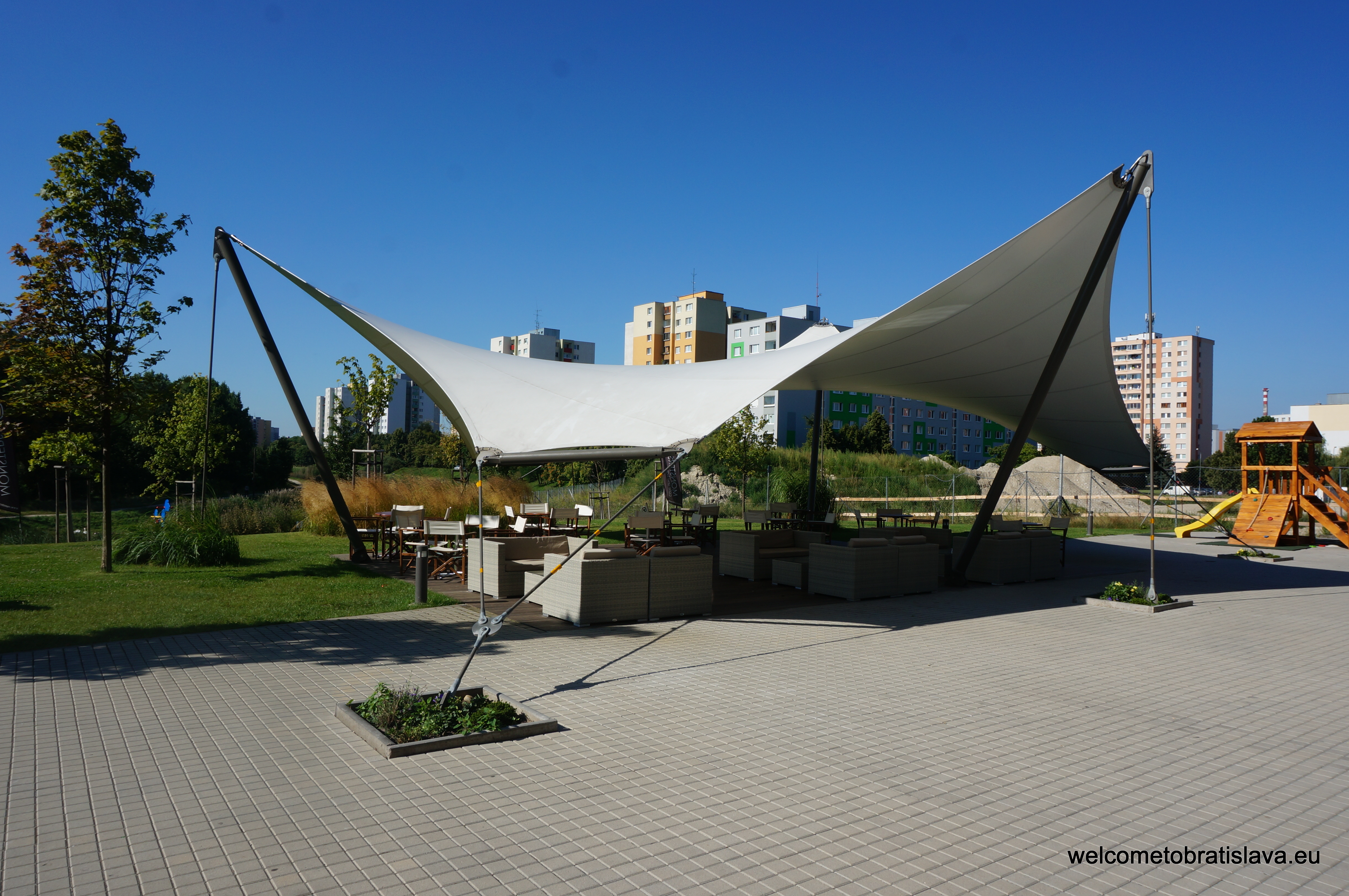 The premises are spacious and bright, consisting of three rooms with a funny black and white cartoon wall depicting different monsters. This place managed to stay elegant as well as attractive for the little ones at the same time.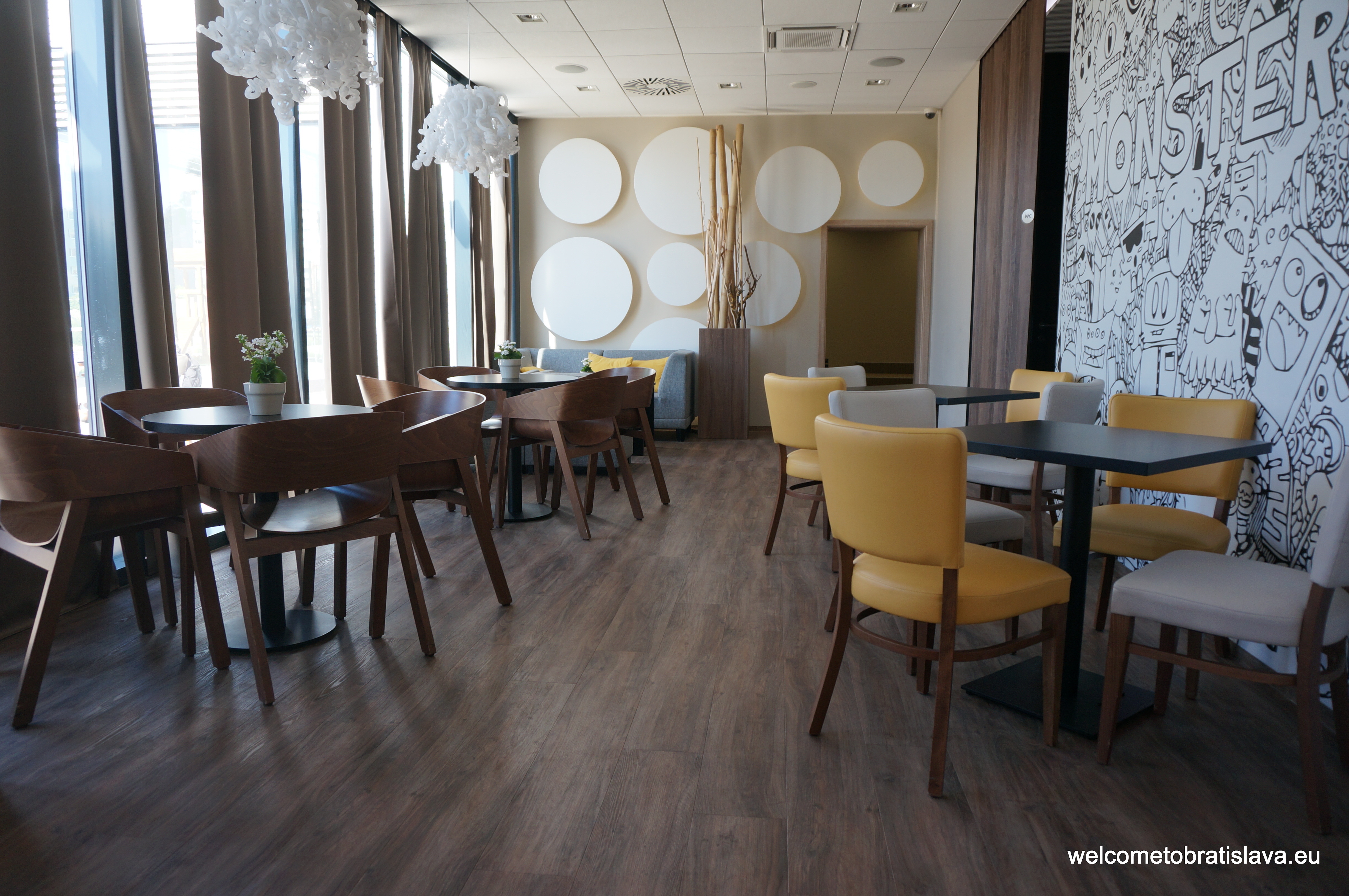 The eating options include different snacks (our favorite one being the tasty paninis), spreads, delicious desserts or salads. You can choose something for your child, too, as the menu is designed for this purpose.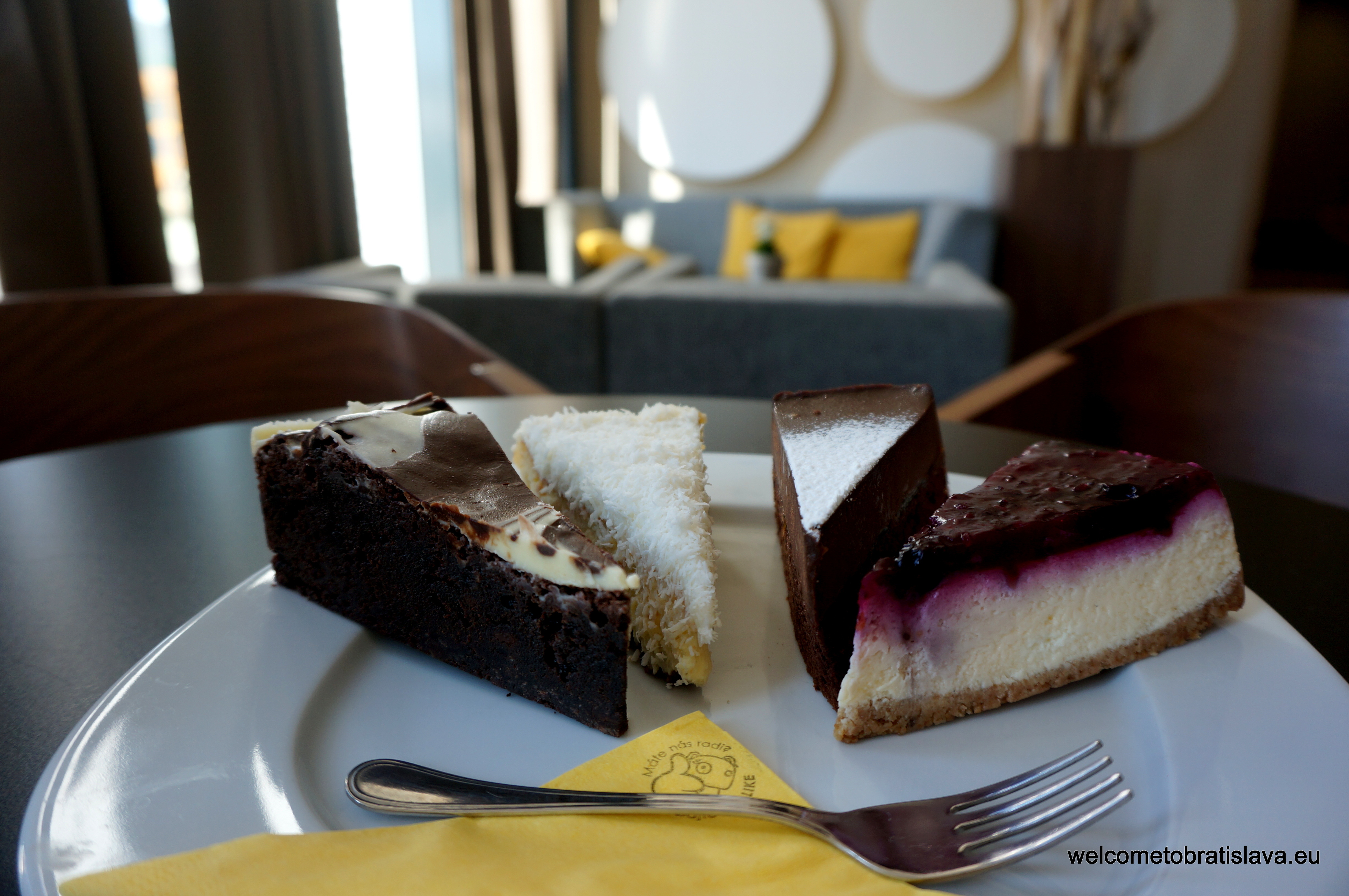 ADDRESS: Rusovská cesta 50-56


CONNECT: Facebook, Website


 MAP LOCATION:
AUSPIC
A wonderful view of Bratislava's main sights and the proximity of the Danube river will make your visit in Auspic restaurant truly enjoyable. The glass windows replacing the walls provide a spectacular view and create an amazing atmosphere.
Try the chef's specials and drink them down with the classic Kofola, fruity spirits or a glass of wine!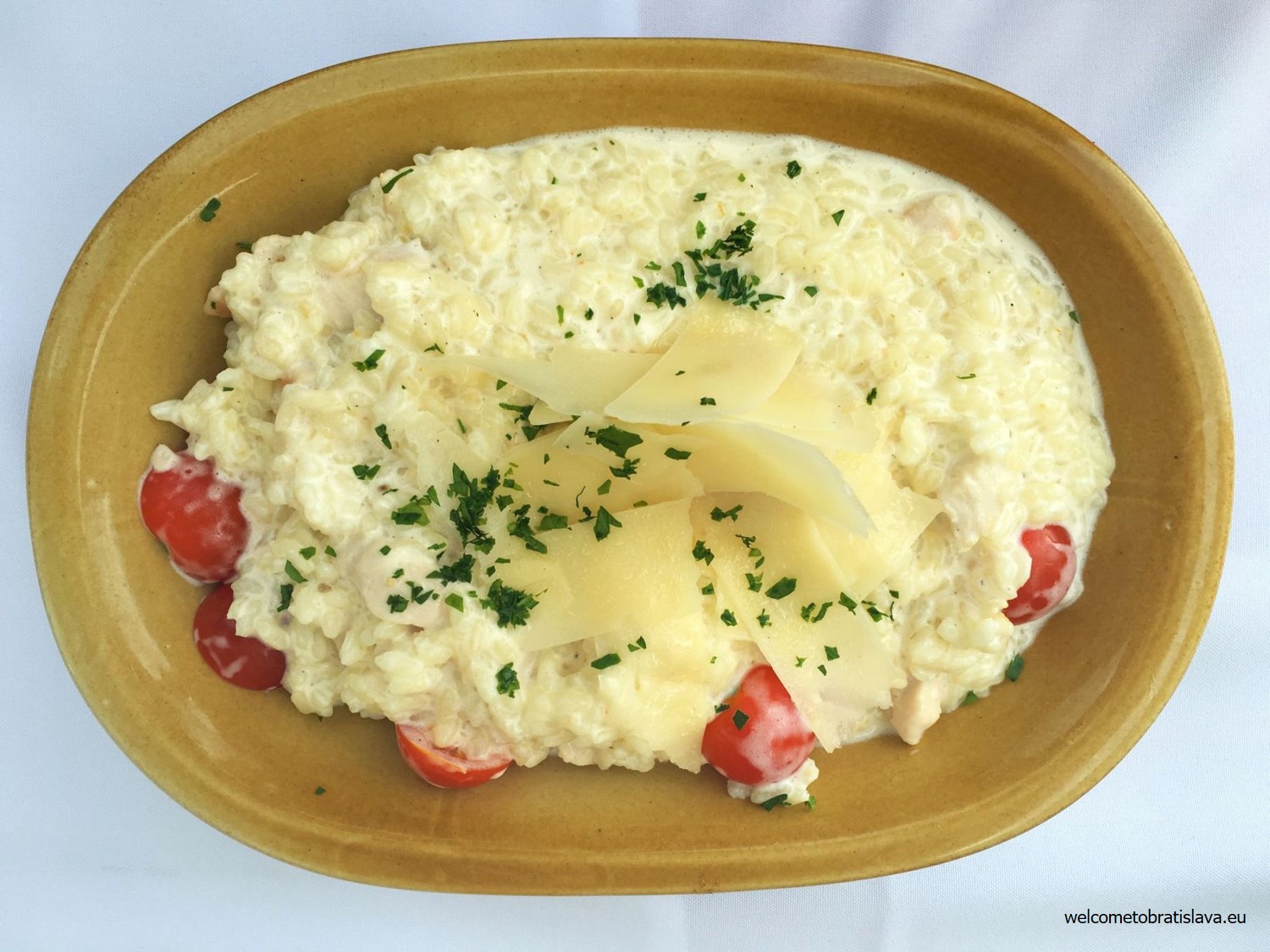 During the week, besides the regular menu, they have lunch specials/menu of the day (11:00 – 14:00). It will vary every day and you can always check what's on through their webpage. Ah and the last thing, payments by cards are available as well. All you need to do now is to check this place out yourself – enjoy!

 ADDRESS: Viedenska cesta 24


CONNECT: Website, Facebook


 MAP LOCATION:
Author: Zuzana Mytna