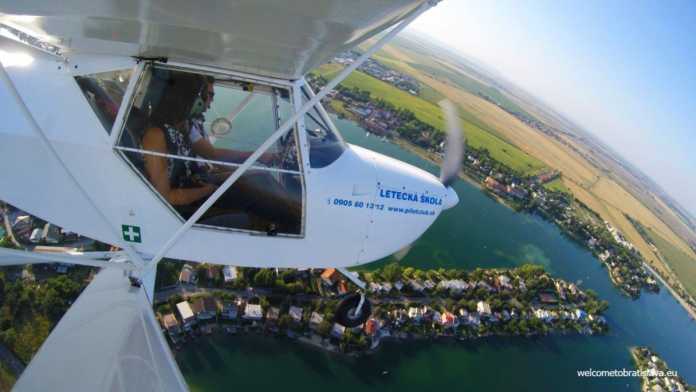 What's a better way of sightseeing than seeing a city from above? After only a short drive from Bratislava you will reach an airport from where the Pilot Club is ready to give you unforgettable flying tours overlooking Bratislava and nearby towns. Something for those who are looking for fantastic adrenaline experiences!
LOCATION
The Pilot Club operates at the airport Dubová and airport Sládkovičovo which are both around 45 min drive from Bratislava. Once you arrive at the airport, you can easily park your car at the parking lot. If you get there earlier or you want to hang around at the airport after your flight, you can refresh yourself at a cosy bar with some drinks and snacks.

PILOT CLUB: THE OFFER
Pilot Club offers flying tours for sightseeing, aviation courses and balloon flights. If you want to give a try to the balloon flight, it is entirely up to you to choose the starting point – they have a long list of places including various airports, towns and castles. And, you can also suggest a place which is not listed here – if the crew finds it accessible, they will meet you where you want. If you want to join a group, there need to be at least 4 passengers in the balloon for the trip. You can also book the balloon for yourself, shall you want to plan a romantic surprise for your partner or an adventure for friends :)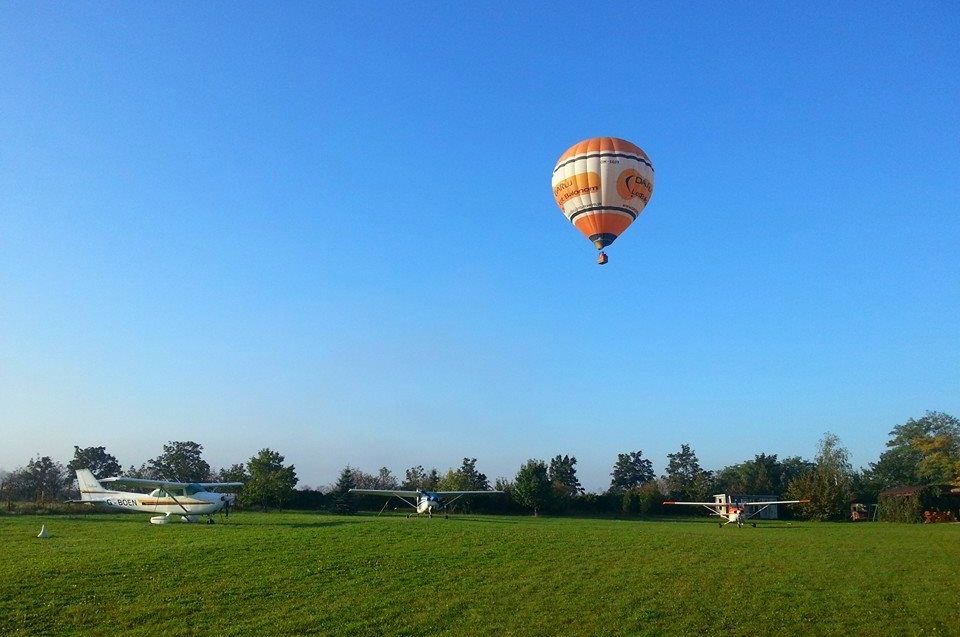 (source: Pilot Club Facebook)
We tried the flying tour over Senec – a town nearby the Dubová airport.
FLYING EXPERIENCE: WHAT TO EXPECT?
For those interested in flying or observing scenery from above or a bit of both, aerial sightseeing tours by plane or helicopter are awe inspiring experiences. Pilot Club offers a variety of routes, depending on places you wish to see, and also on how much time your flight would take. You will not only see the best possible spots of Bratislava and nearby towns from above, you will also be able to learn about how the plane works, and your personal pilot will give you a basic overview about the science of flying. Some of their most popular destinations include Bratislava, Červený Kameň castle, Sun Lakes at Senec, a nearby castles tour and various combinations.
HOW DID WE LIKE IT?
It was way beyond our expectations! Not only you enjoy an amazing sightseeing, you get also an opportunity to control the flight, of course with a help of your pilot :) He really adds a great value to the whole experience. We felt very safe and relaxed. Norbert allowed us to pilot the plane and gave us all the necessary instructions before the flight. During the flight, he reminds you of the important spots over which you will be flying. If you have any questions, you can always ask him. We loved it!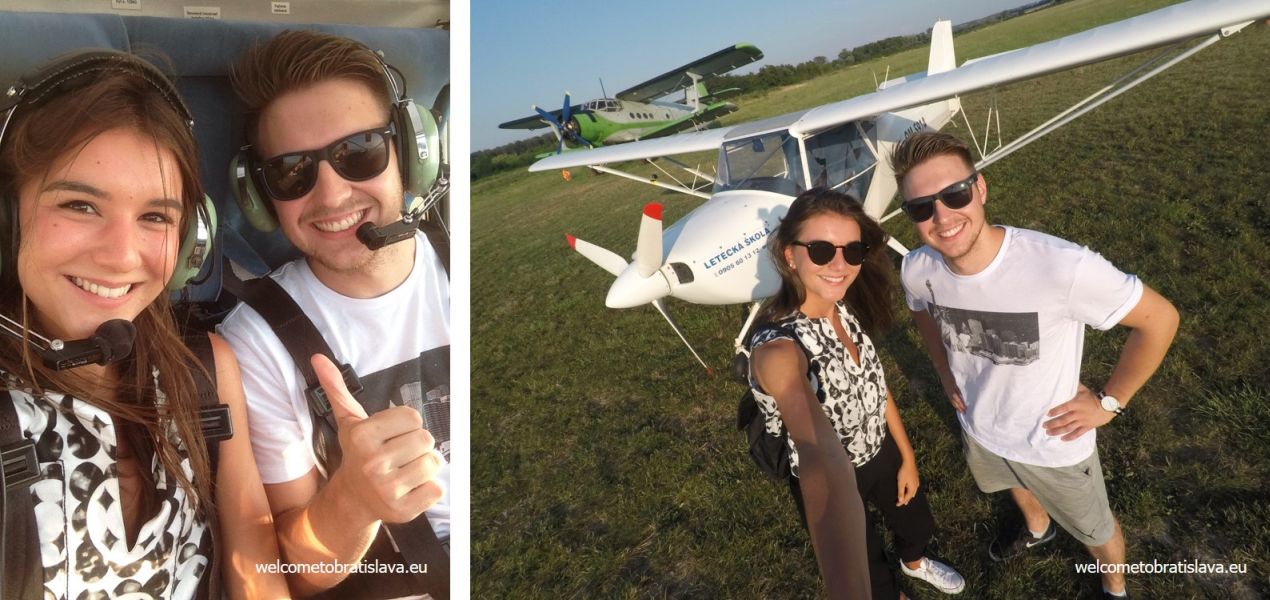 Nika with her private pilot Norbert
LEAVE WITH A MEMORY
It is for sure that you want to have the best possible memory from the flight and you most likely would like to also have a visual memory. In order to fully enjoy the flight, you won't need to bother yourself with recording or taking pictures. Inside and outside of the plane there are cameras which will do the job for you. After the flight, you can talk to your pilot and choose from two packages. The first one is a photo package (25 €) and the second one is a photo & video package (45 €). Later on, the best shots from your flight will be sent to your email.
HOW TO BOOK?
Ready to book this amazing experience? Contact the pilot via 00421 908 770 702 or email pilotclub@pilotclub.sk and set the date and time with him. The weather plays a very important role in flying, therefore when you book the flight you need to be aware that there might be some changes in the schedule. However, the pilot will always inform you in advance and will choose the best possible time to make your experience memorable.

 OPEN HOURS: upon arrangement


 ADDRESS: Dubová airport / Sládkovičovo airport


PRICING: flying tours from 79 €, balloon flights from 89 € per person


 CONNECT: Website, Facebook


 MAP LOCATION: