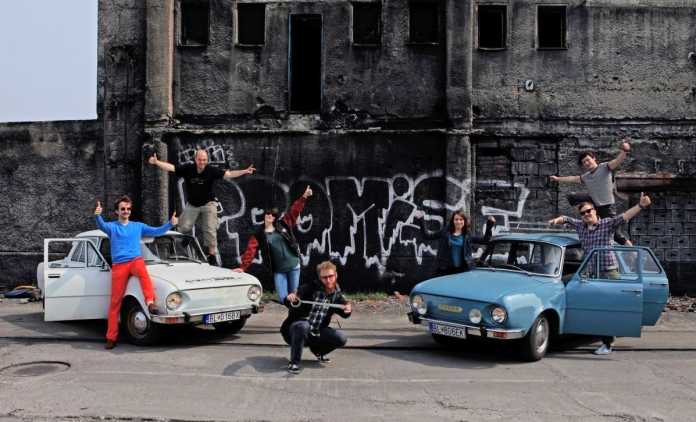 How did Bratislava use to be like decades ago? Which people co-created our history? Where can you find the most important communist-era architecture? Did you know we have the largest socialist housing project in Europe here? In this very special post-communist tour with the charismatic young folks from Authentic Slovakia you will not only learn about our city and country from a different perspective. You will also have a lot of fun, get a ride in a post socialist vehicle and literally taste the old Bratislava.
AUTHENTIC SLOVAKIA
Bratislava is not only the cosy historical center. It is a post-communist city and this affects its character a lot. Even now, almost 30 years after. We might not be proud of it, but all we can do is to embrace it. Or maybe – can we even enjoy it? These guys are giving a helping hand :) Authentic Slovakia is a group of enthusiasts, born and grown-up in Bratislava and in love with this city. Giving you a fresh alternative to the ordinary mass tourism, passionately revealing authentic Bratislava with zero censorship.
GET A RIDE IN A POST SOCIALIST VEHICLE
If you sign up for their "Bratislava Post-Communist City Tour," you will spend it in a legendary Czechoslovak Škoda car from 70's or 80's – up to three people. If you are a bigger group (like we were), you may be taken by the crappy van Škoda 1203. These vehicles were used also as ambulance, herse or for utility purposes in the past. What is unique that the engine is located in the interior, right next to the driver. So if you have doubts about your safety, you can have a look at what is going on during the ride :D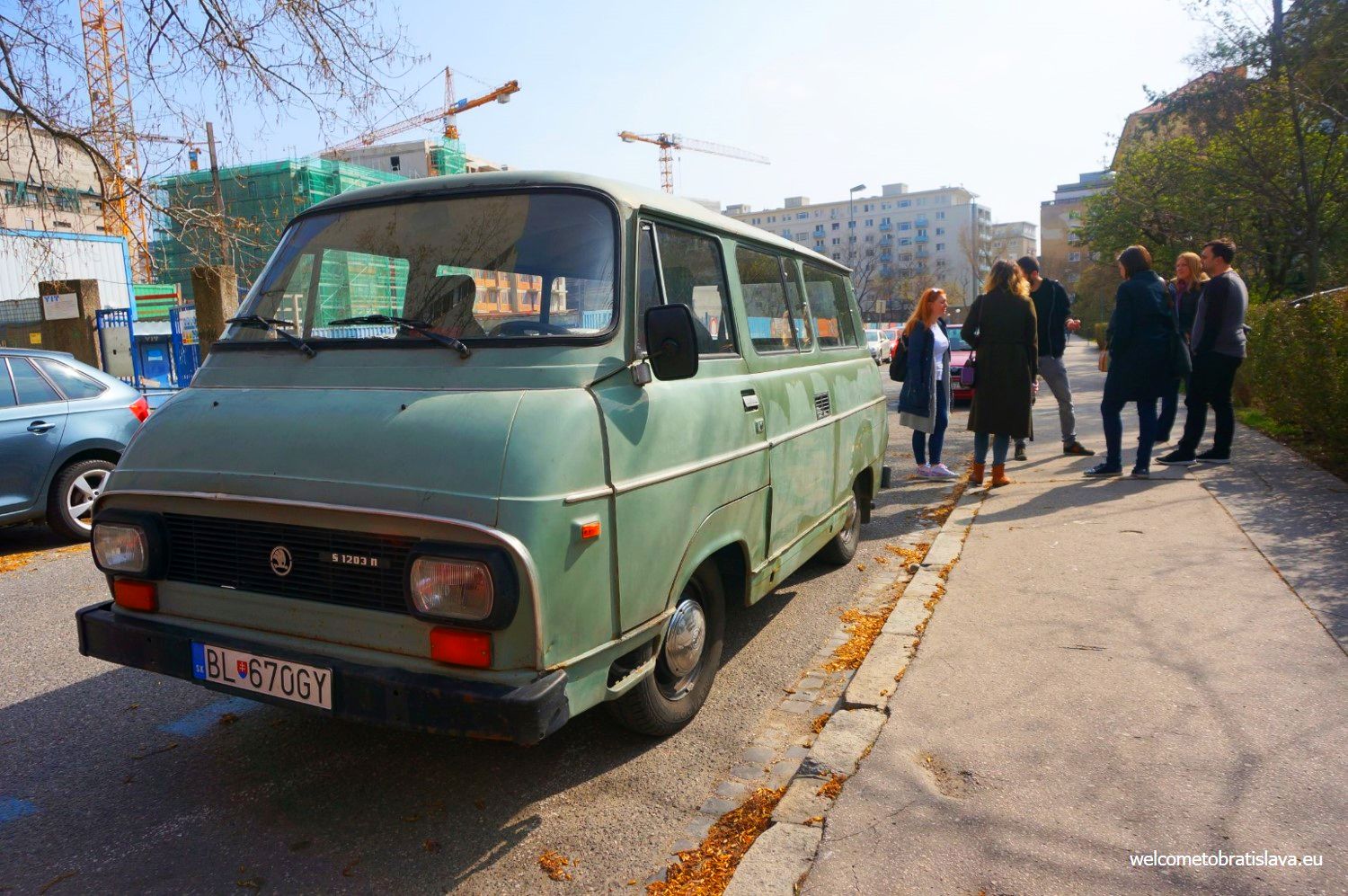 The level of noise inside of the car is a bit crazy, stability of the car is also not the best and it is probably the crappiest vehicle produced in Czechoslovakia ever. But the joy from the ride is all worth it, you will see :) While the guys were talking and driving around, they were also showing us some photos from what the city used to look like – pretty cool to compare the spot where you are at with a photo from what it looked like tens of years ago!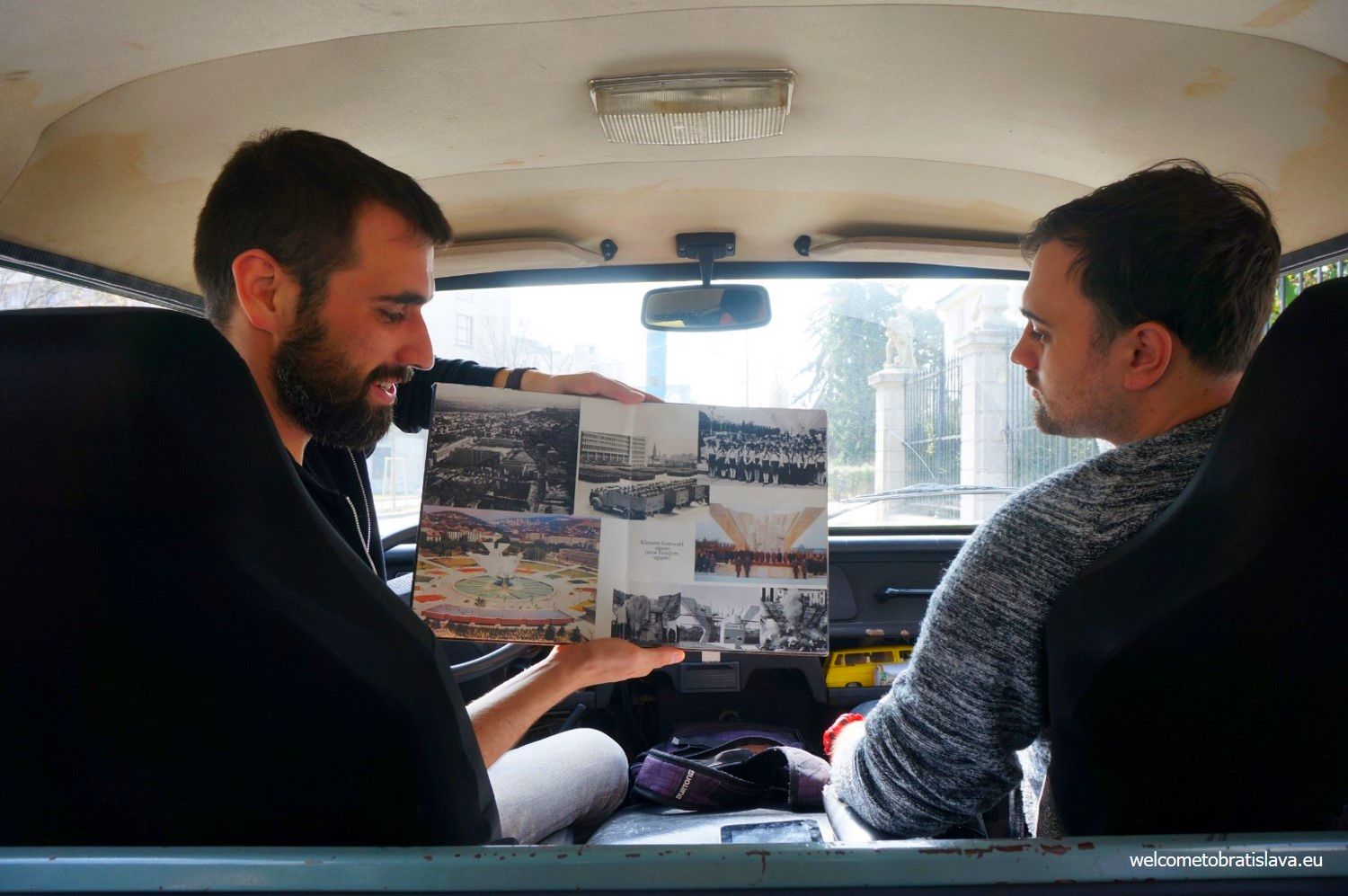 One of the best parts of the ride? The brave ones get to try to drive the machine!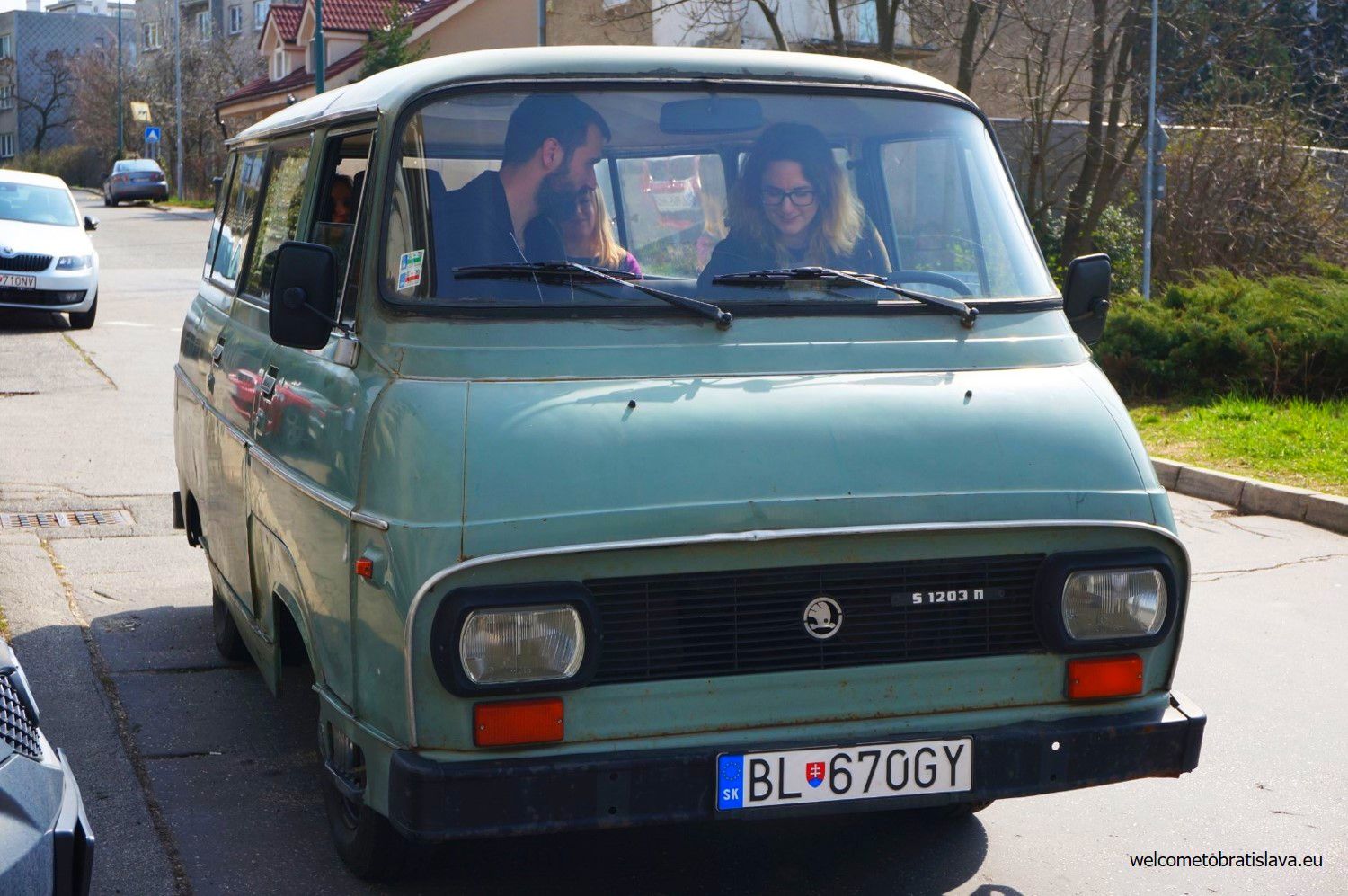 EXPLORE THE PAST
Discover the first prefabricated apartment block in Czechoslovakia or the largest socialist housing project in Europe – Petržalka.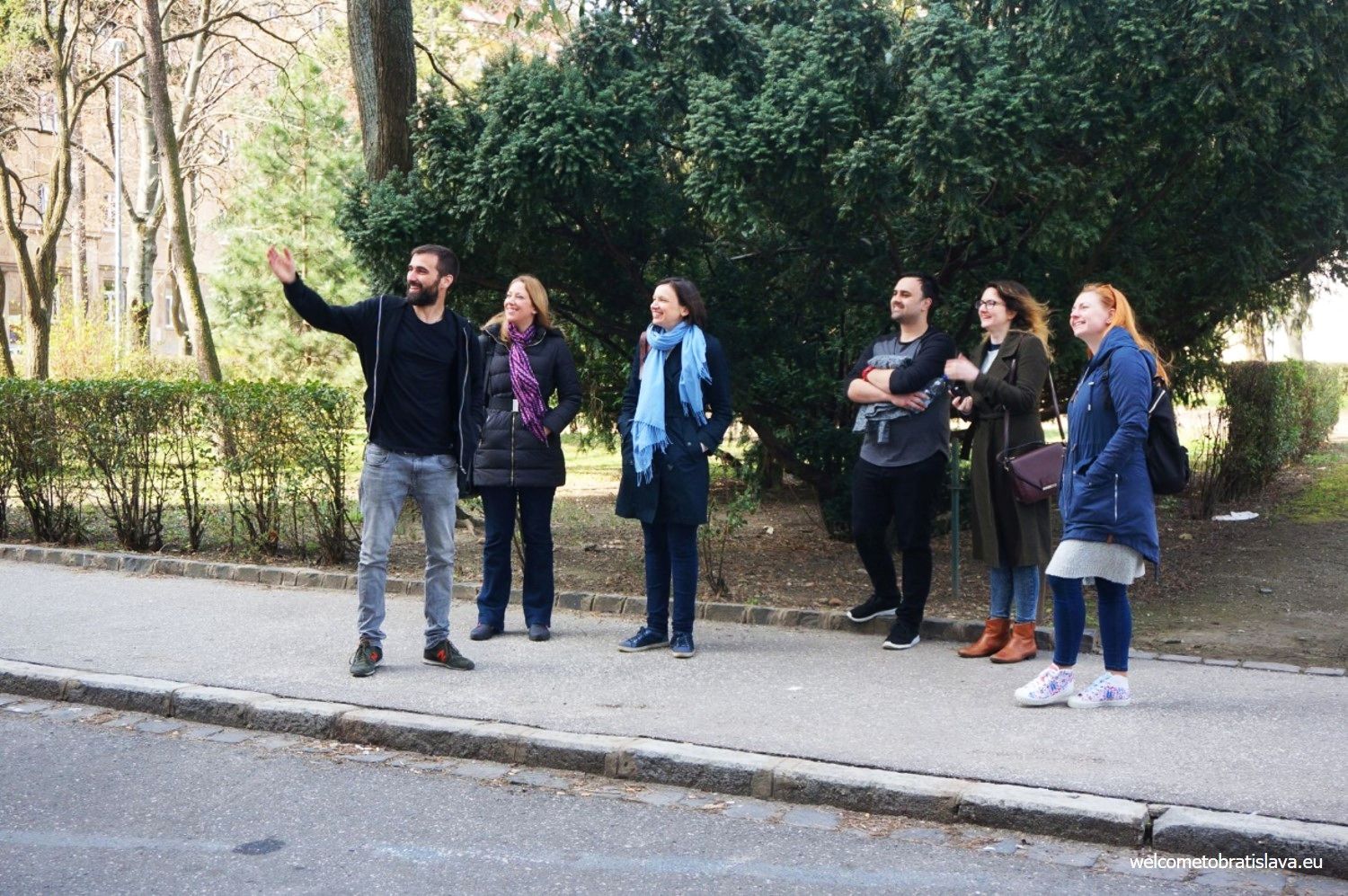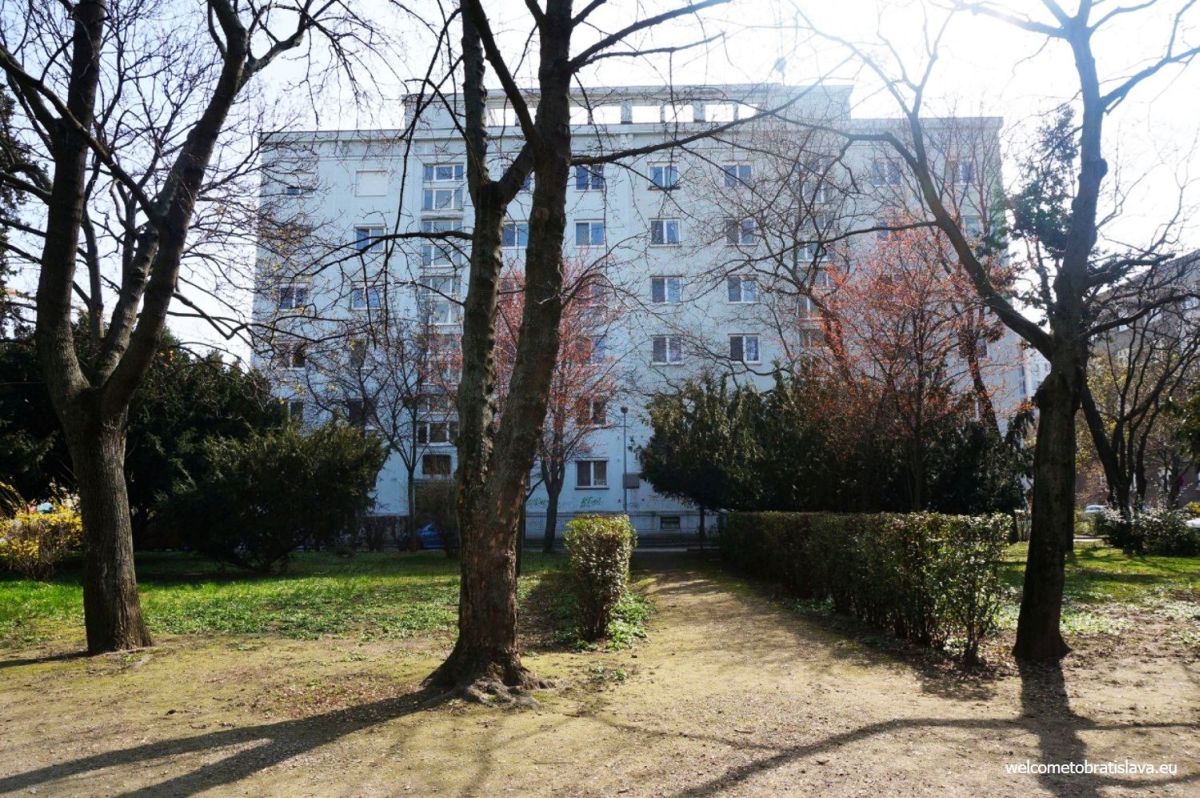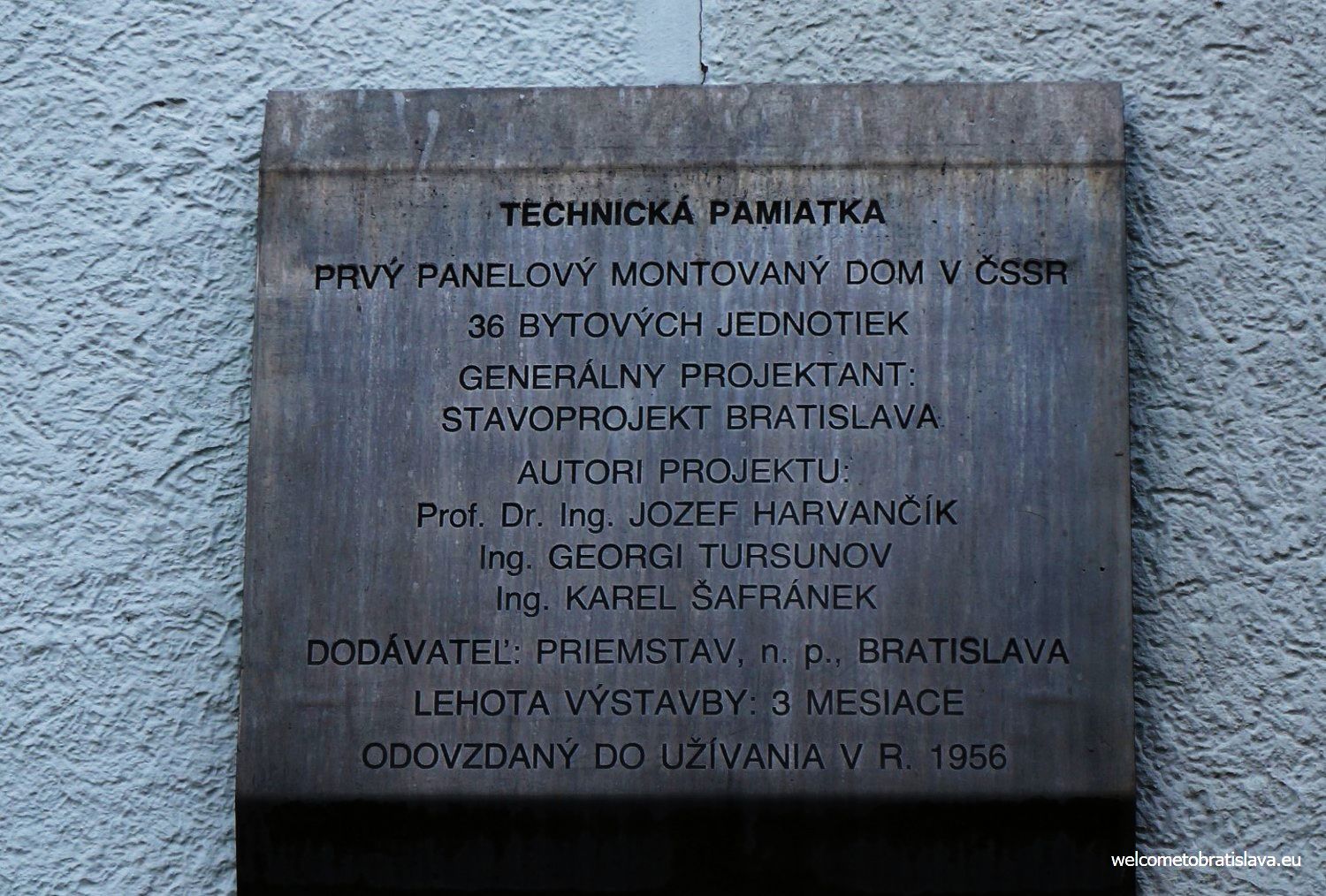 There's loads of communist architecture "hidden" in the city, in parts where a tourist usually would never go. What we liked and appreciated a lot is that the guides know a lot of local stories so you really get to learn some interesting stuff.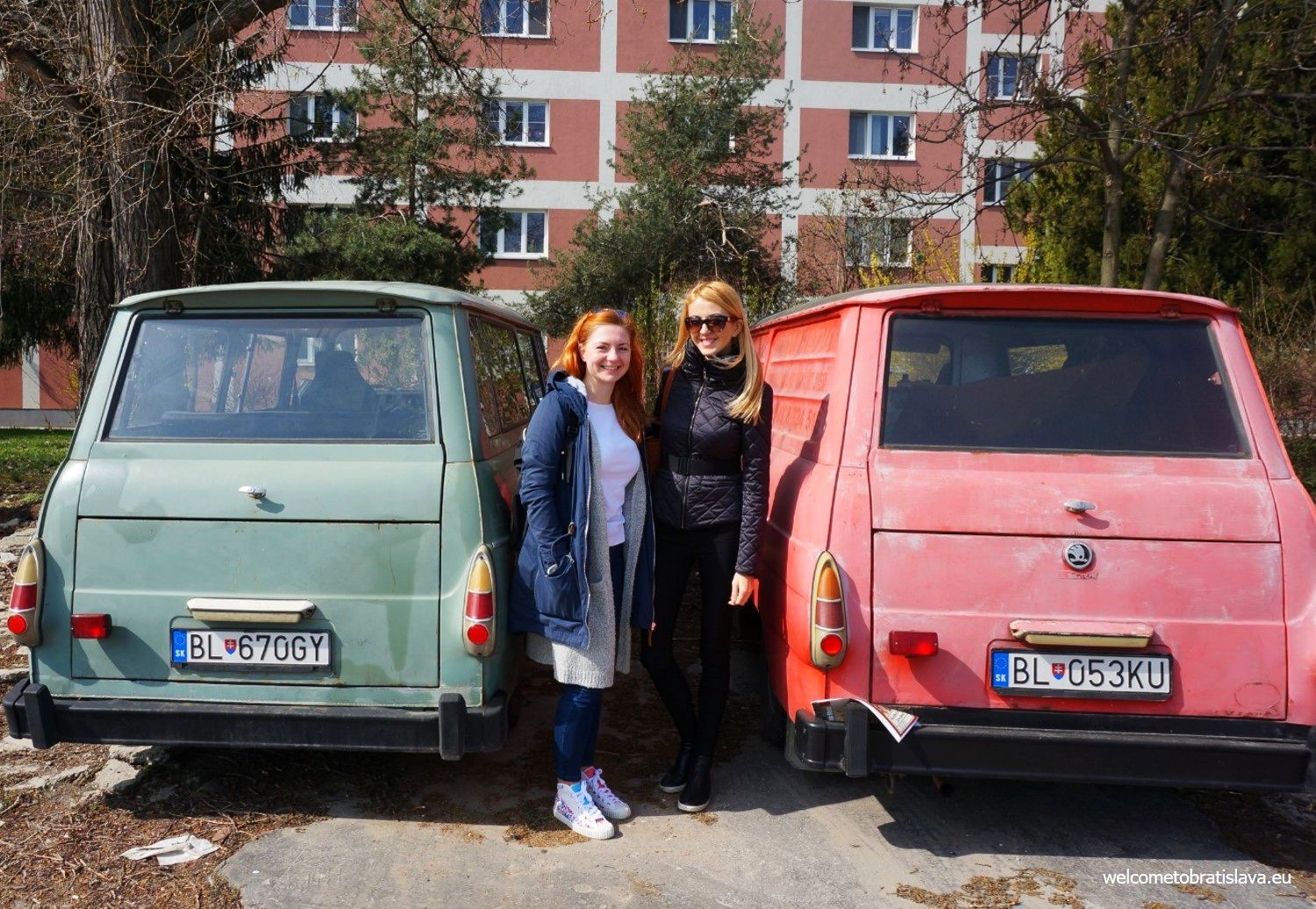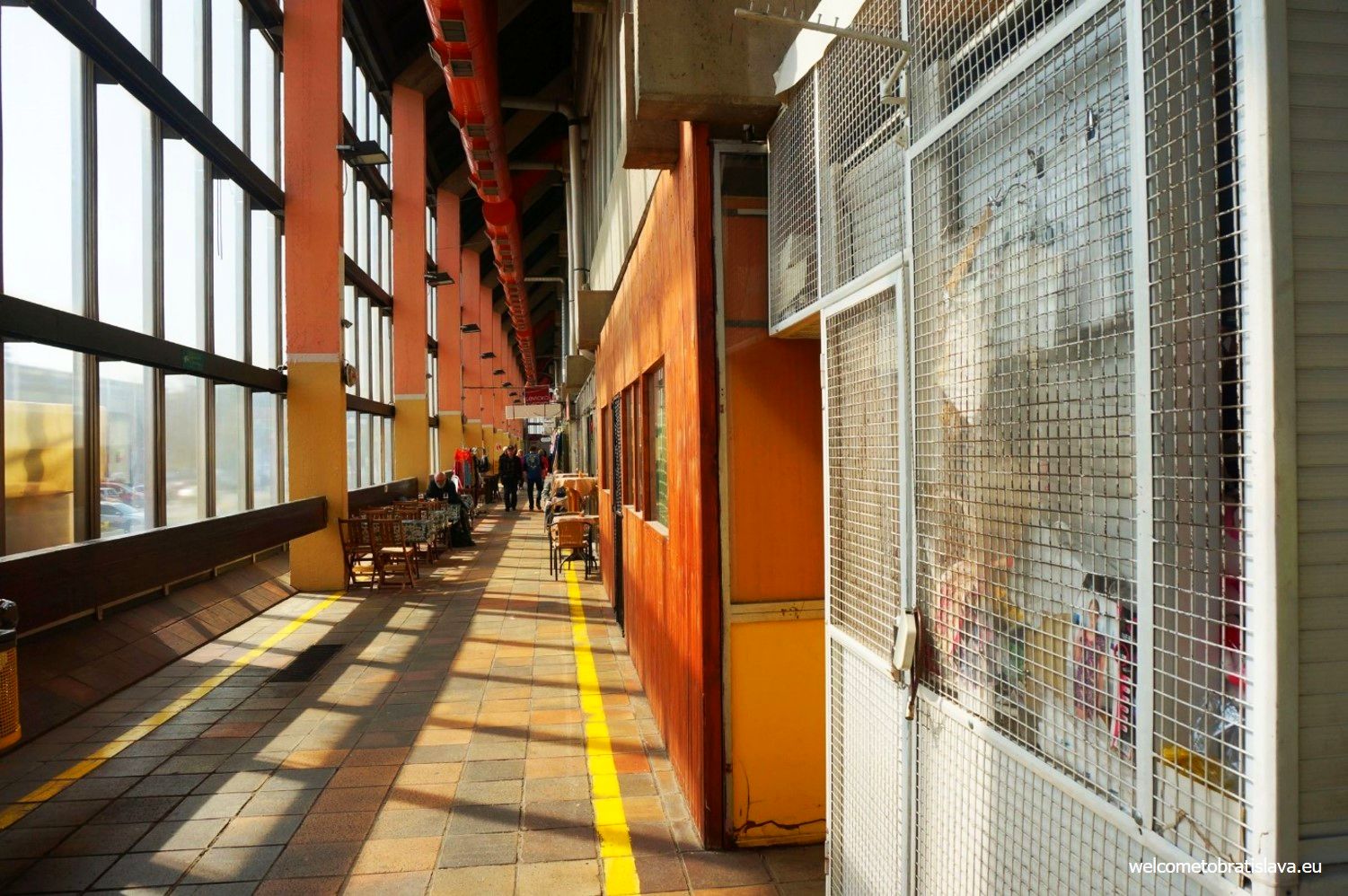 Our foreigner colleagues surely appreciated the discussion about the Slovak traditional alcohol –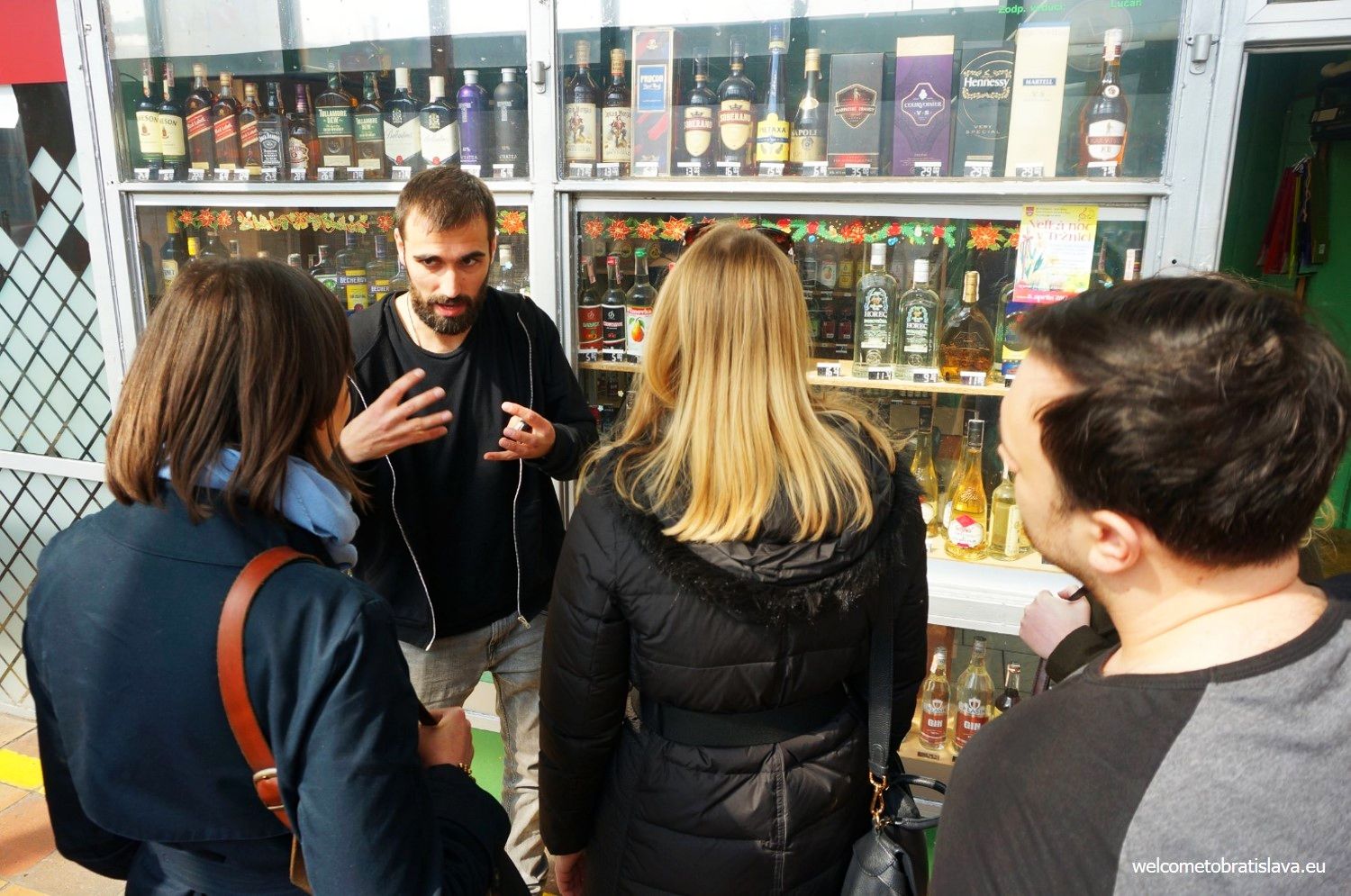 especially after trying some drinks in the local pub :)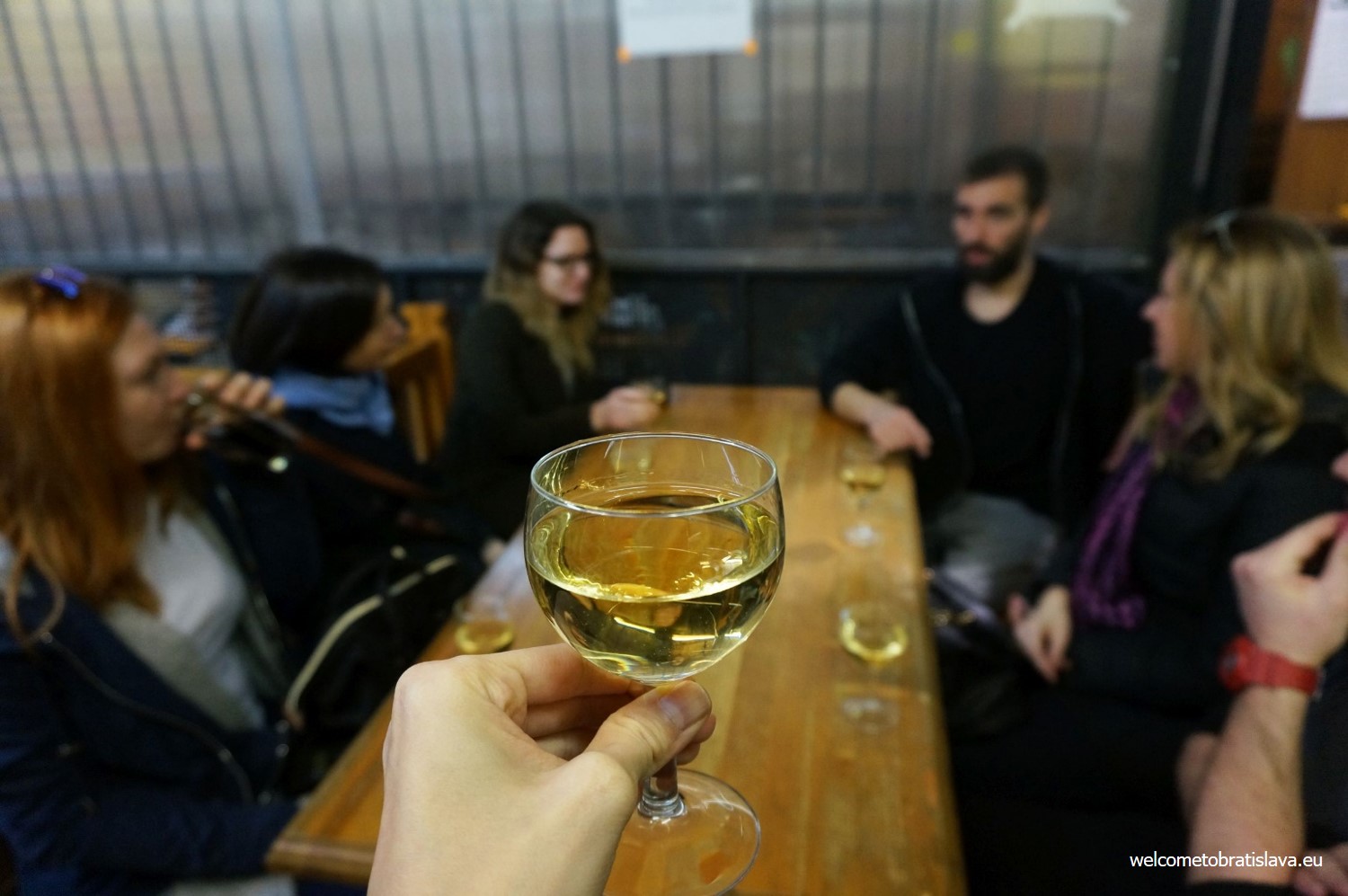 This tour brings alive the story of Bratislava in the 20th century – political changes, town's location on the border, contrasts between rich and poor, development of the society and architecture. As much as we enjoyed the drive in the old car, we also liked the mixture of the walking which allowed us to get closer to the sights.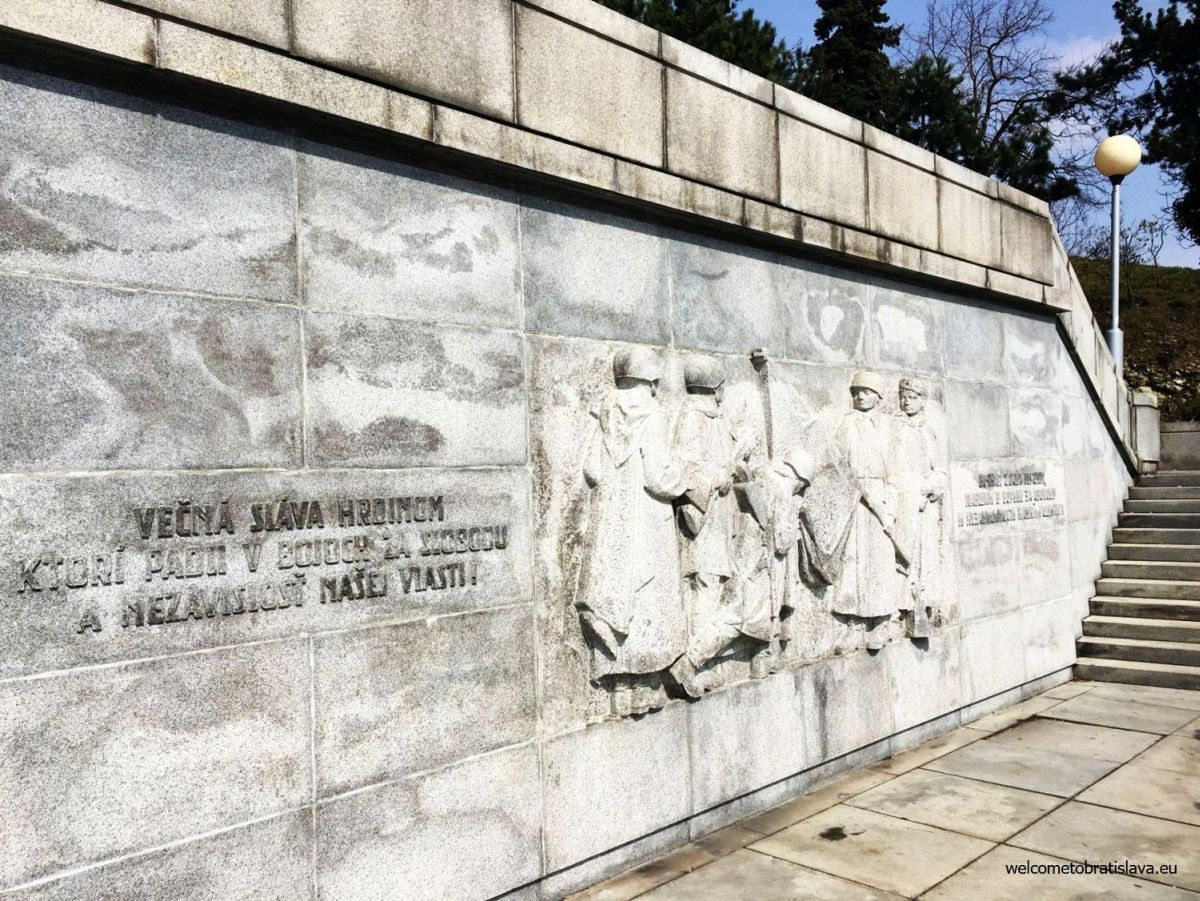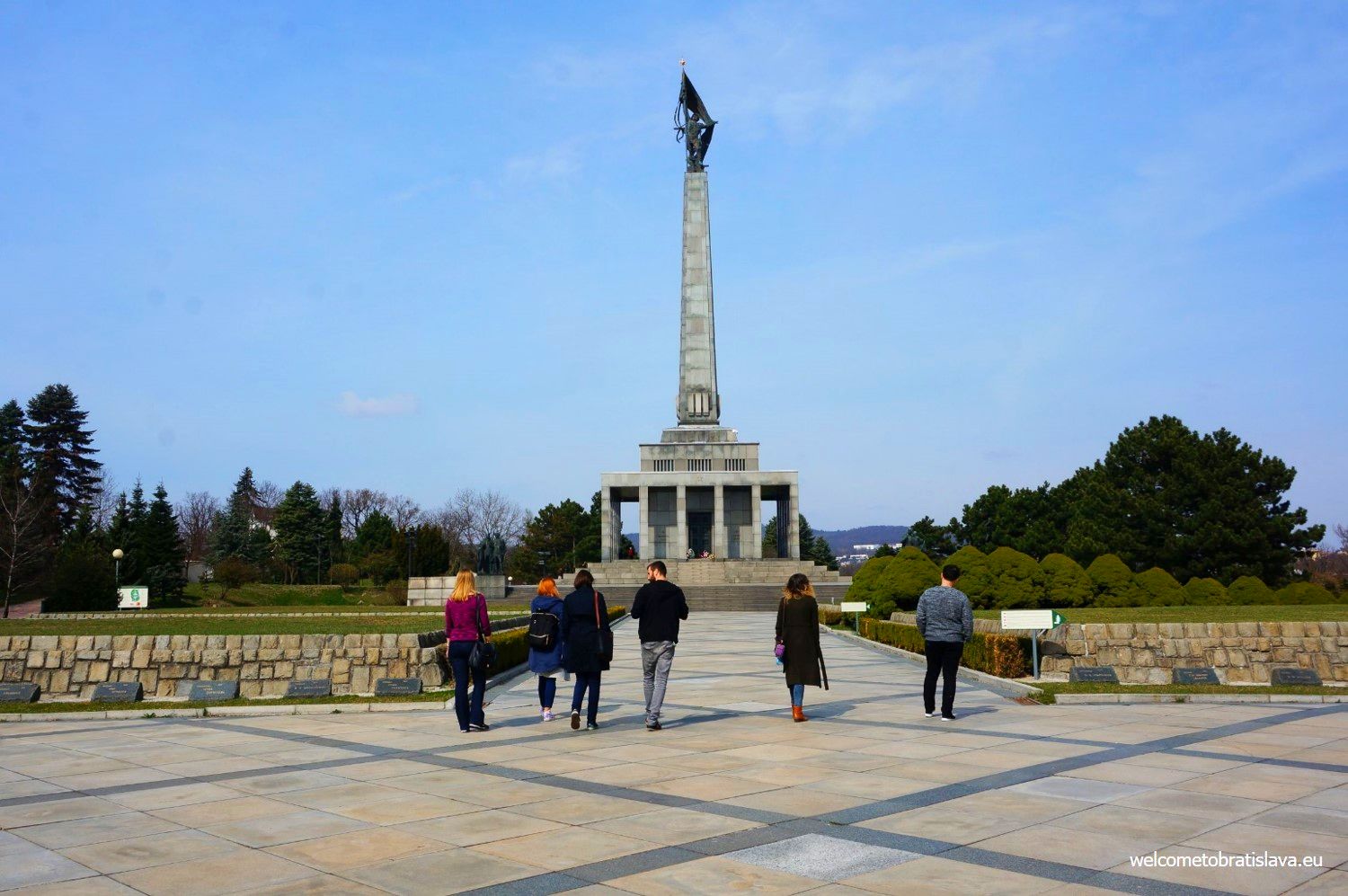 We visited abandoned industrial objects, communist-era or political objects, bunkers against the potential Hitler's invasion, the former Iron Curtain zone… and were amazed!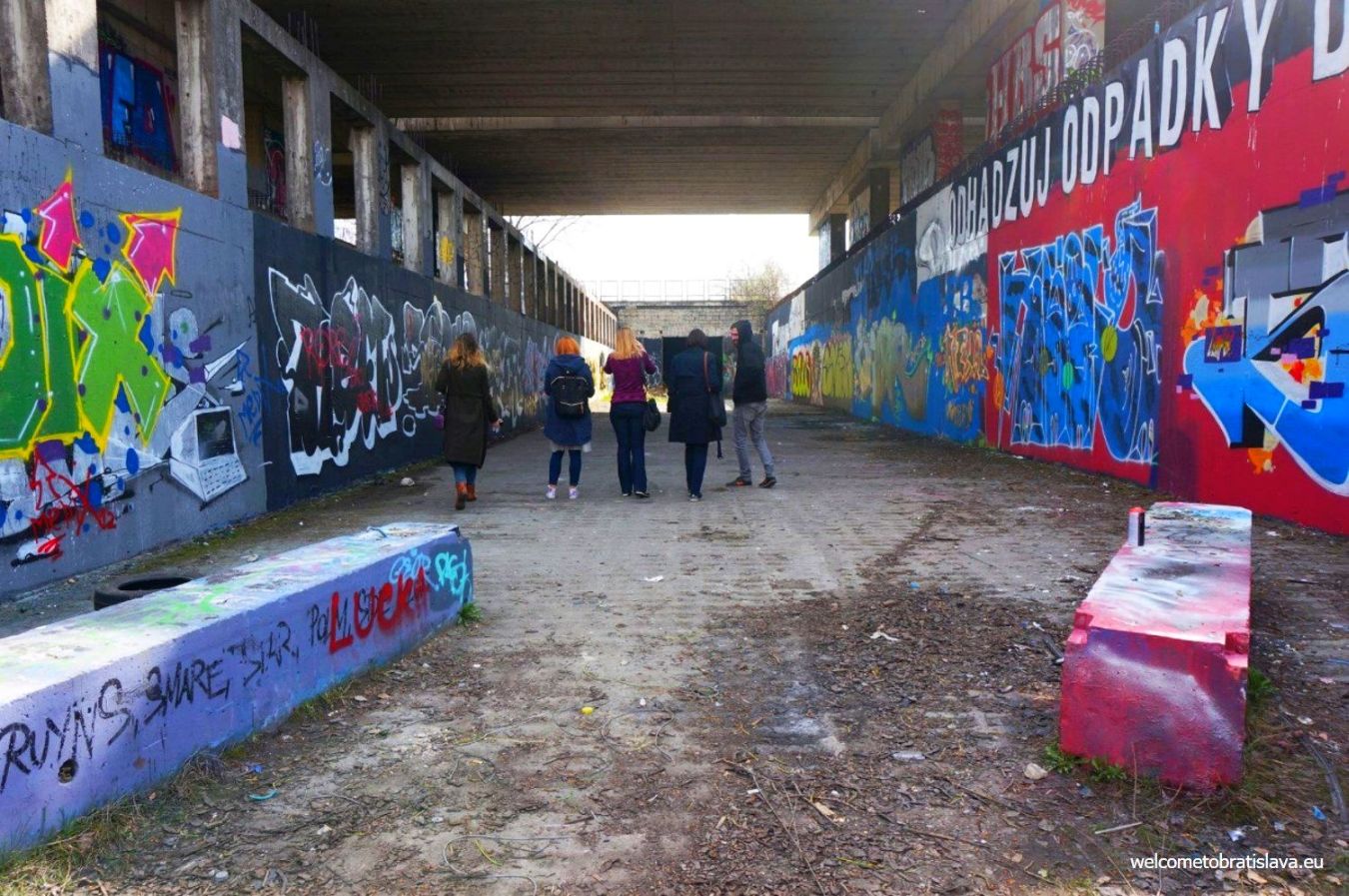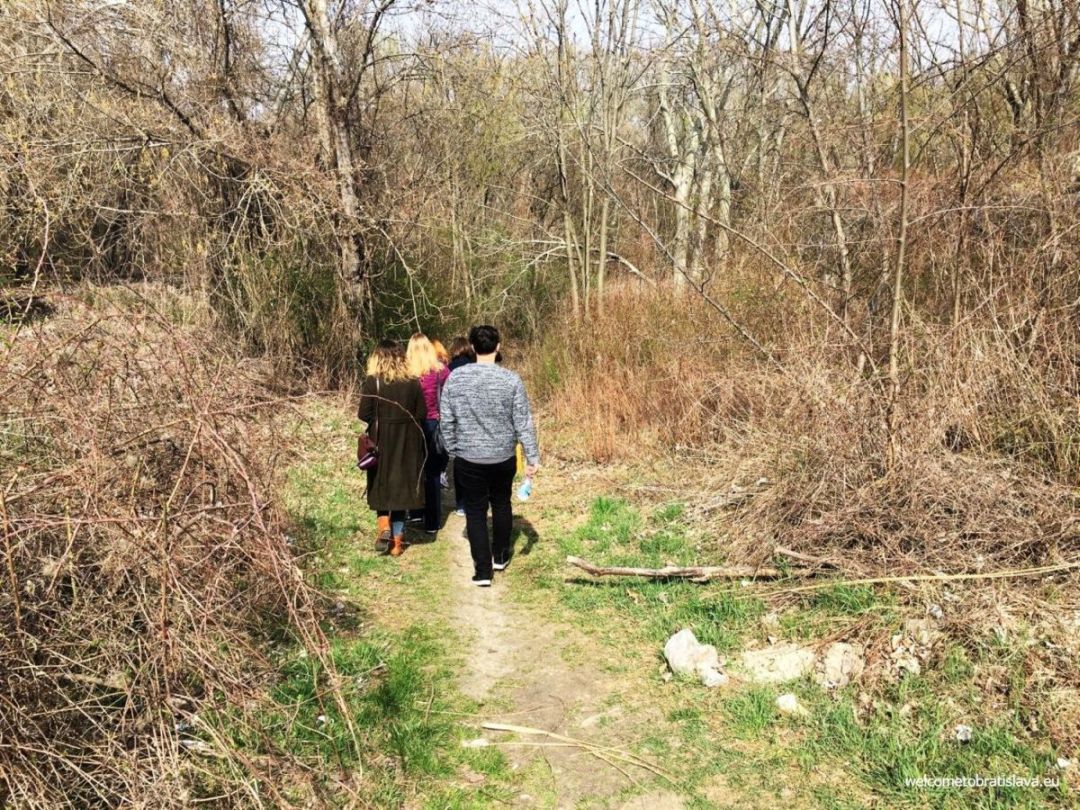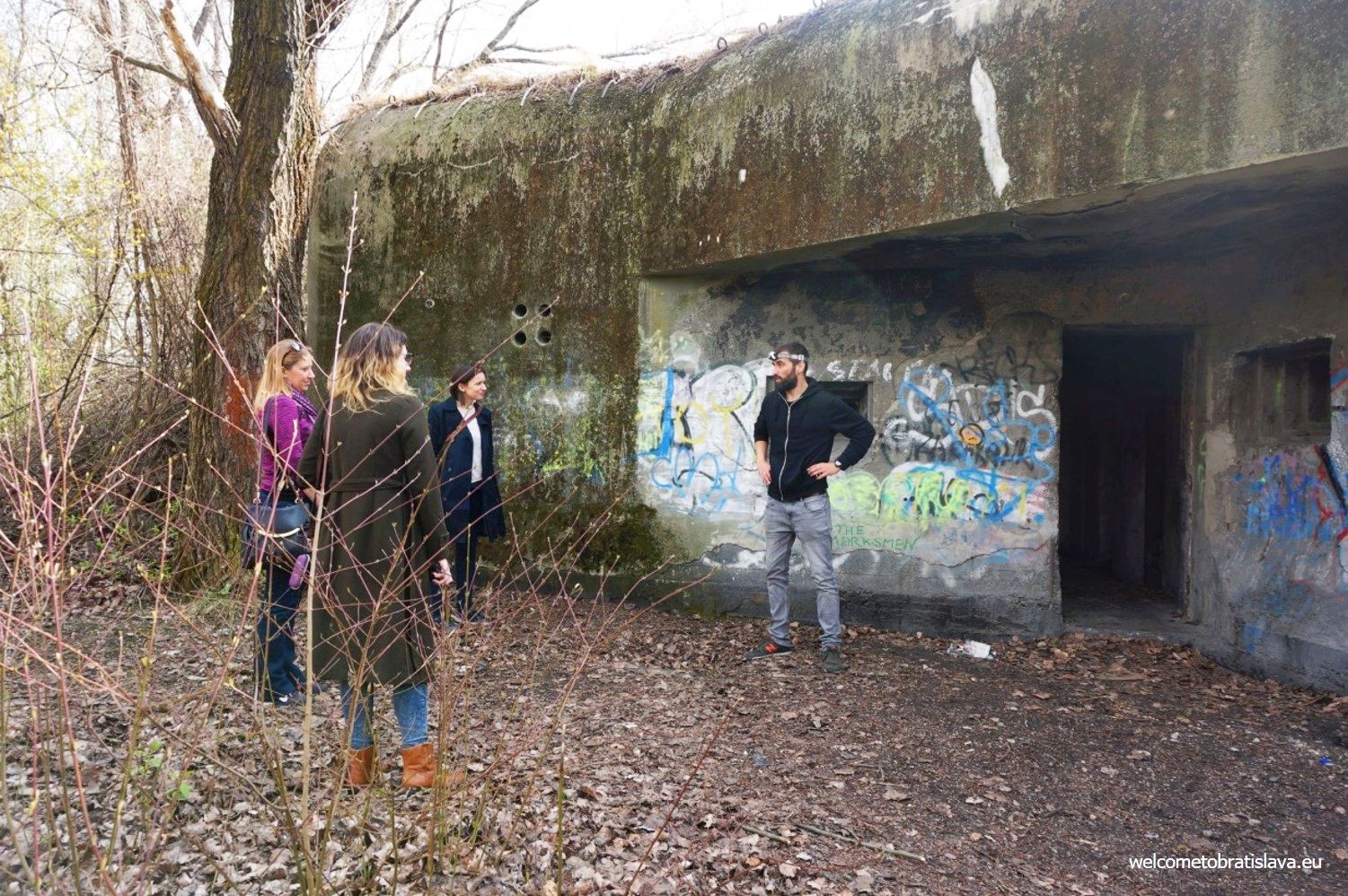 We signed up for their longer 4-hour tour version and trust us, it was an unforgettable experience. Even for us, locals! If you feel like you want to experience this as well, make sure to book the tour in advance. They get quite busy. And don't worry if you want to take your friends – bigger groups can order an original retro bus!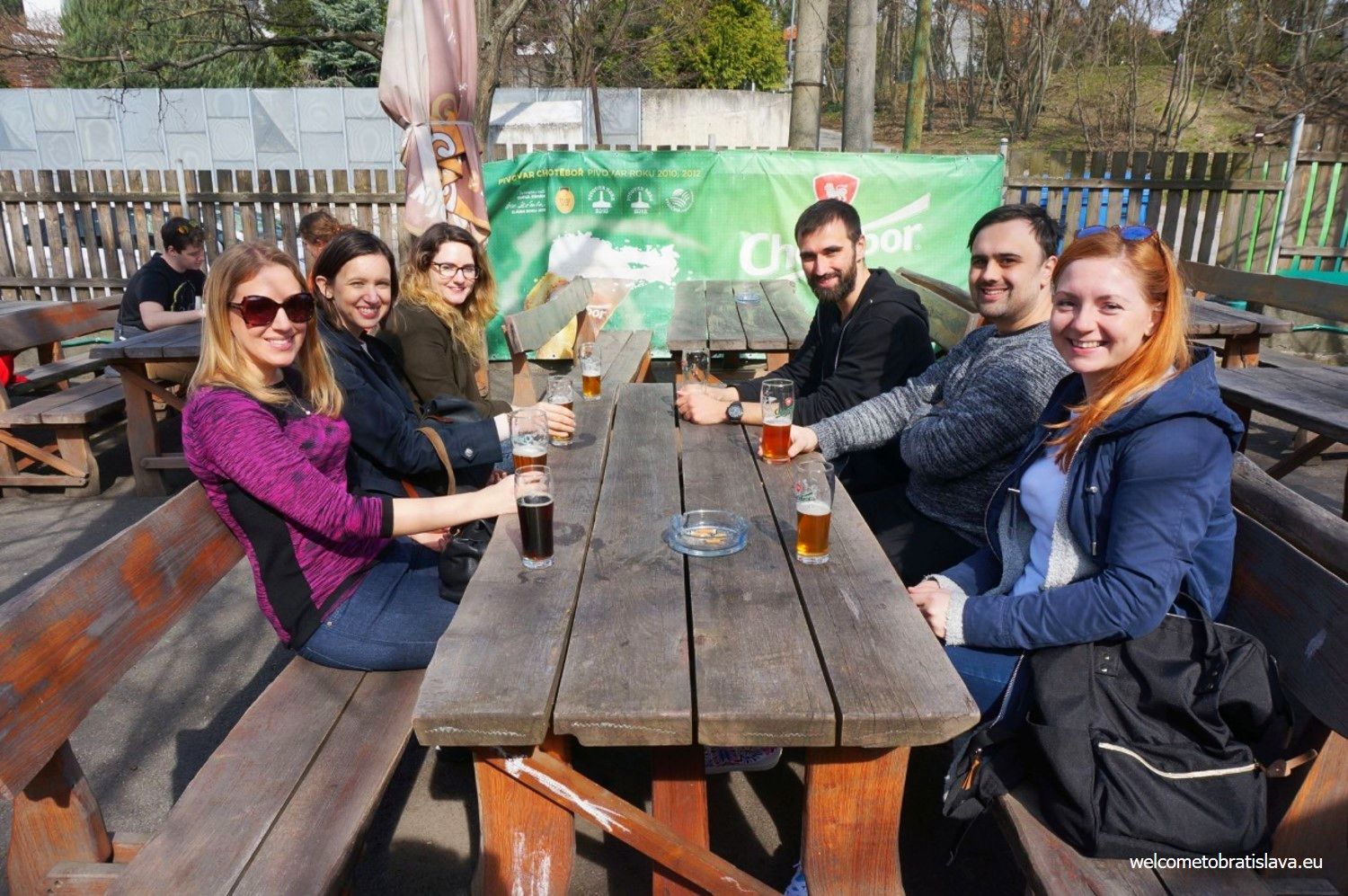 Check out our alternative one day in Bratislava article with more tips for other than mainstream sightseeing. If you prefer sightseeing in your own pace and direction, get some inspiration from our earlier blog about Socialist architecture in Bratislava.
Author: Maria Kecsoova