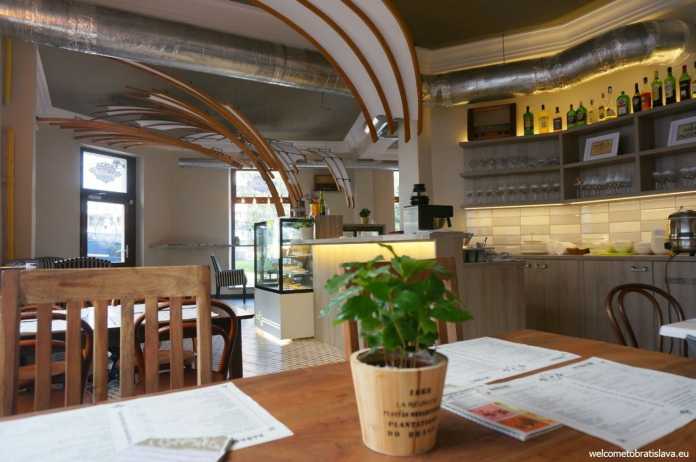 One of the few places focusing mainly on breakfast. And boy, their breakfast is something! Housed in a spacious corner of a historical building near a busy road, it also has that atmosphere you want to get for your perfect start of the day. Watch the people go by through huge windows, enjoying a cup of perfect coffee and a big portion of a tasty treat.
LOCATION
Rannô Ptáča is located near the Bratislava main train station, in a corner historical building. You can spot it easily when walking from the station towards the center. Or, if you wish, you can take a 10-15 minutes walk from the city center to get there. The last alternative is to take the bus 93 from in front of the Presidential Palace (towards "Hlavná stanica") and get off at the following stop called "SAV" (the drive takes 2 minutes).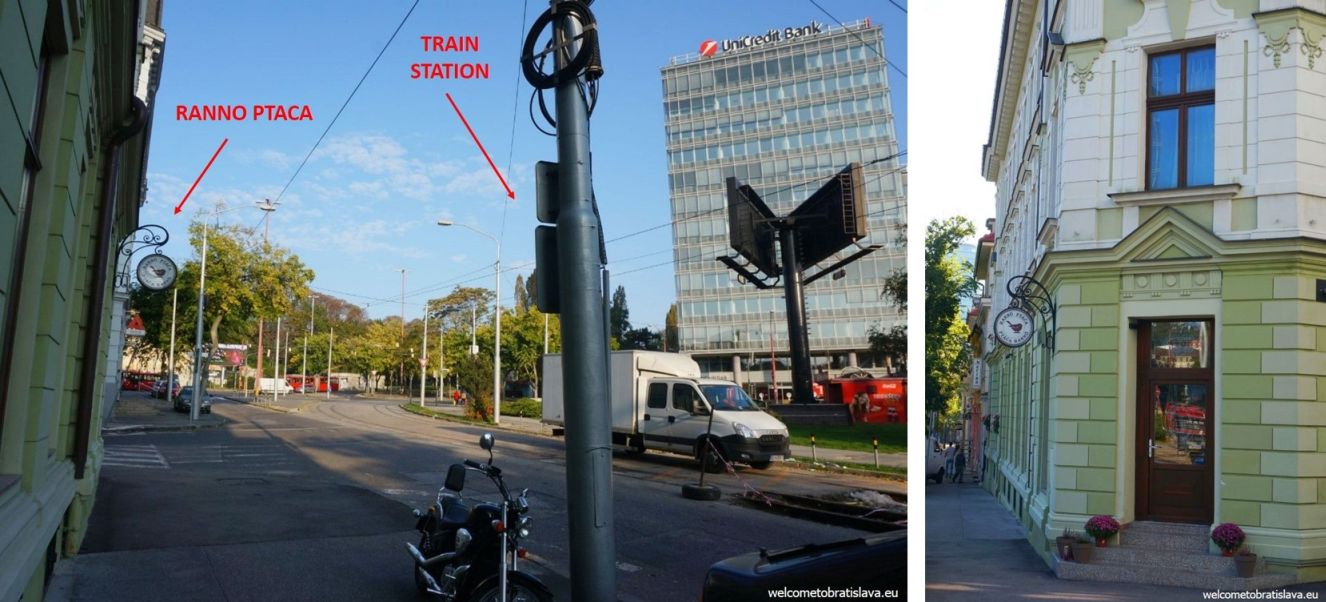 THE INTERIOR
The whole place has a very cosy ambience, probably because of its spaciousness, wooden furniture, homey decor and huge windows. It feels exactly like a place you want to wake up to have breakfast at. Furthermore, even its name, Rannô ptáča, means "an early bird" standing for an all day breakfast. It is actually the first place really focusing mainly on breakfast.
WHAT TO HAVE IN RANNO PTACA?
Rannô Ptáča is one of the Stur's branches. It has basically the same menu as you can get in the Stur cafe, plus here they serve a whole breakfast menu – and when we say a whole, we mean a really long and super tasty list of different things.
Basically we come here only for their breakfasts as you can choose from so many things! If you are looking for something healthy, go for their home-made granola with yogurt or milk (it comes with fruit). The other alternative is only yogurt with fruits (no granola) which comes with cinnamon and nuts. The latter one is less sweet. Porridge, semolina pudding or fruit salad are also included on their healthy menu. The picture above displays pancakes with maple syrup which you can order in 3 different ways. They are always served as 2 pieces and are impossible to finish (if you are a couple, you can have that one portion and still be pretty full).. They were quite OK. Aaah and their coffee? Fabulous!
One of the meals we liked here the most so far and would recommend further is the "chleba vo vajci". It stands for a bread covered in egg, filled with ham & cheese. Super soft, super tasty.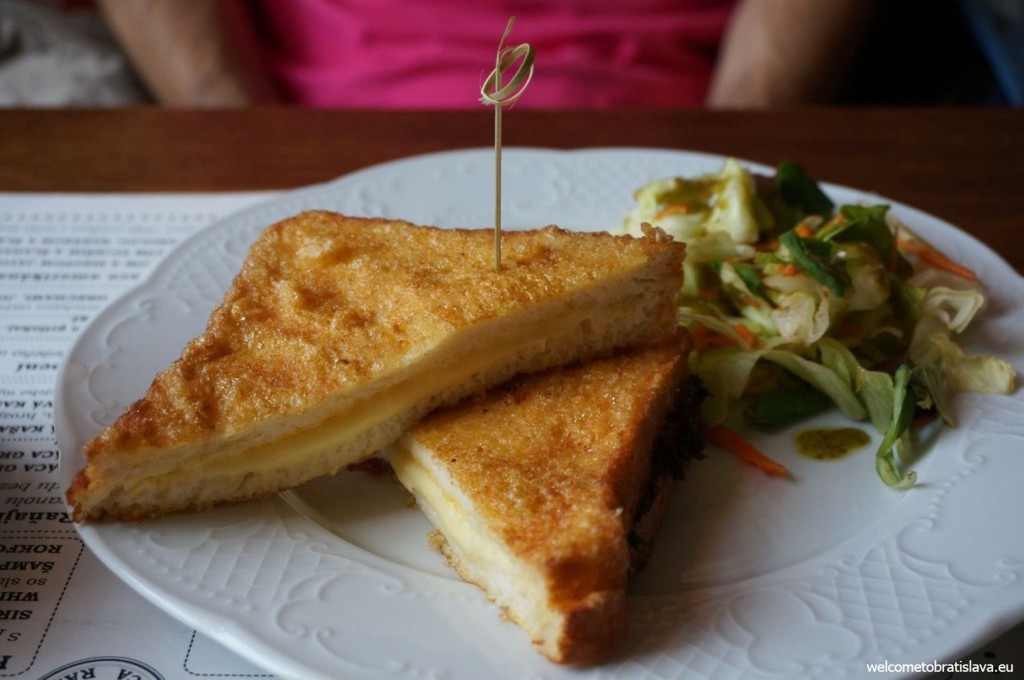 If you need eggs to start off your day, you will for sure find this place a heaven. You can have eggs in 7 different ways, 7 kinds of omelets or breakfast specialties such as burrito or a "Russian egg." One interesting thing is that they serve "their special" potatoes with all kinds of eggs.
You might also find interesting that you can order soya milk instead of cow milk (with meals and also coffee) for just extra 0,50 €. Or you can have your pancakes made from a wholemeal flour as well for extra 1 €.
What we do not recommend to have is the quinoa salad with cheese and wraps with salsa… they were not very tasty and the salsa tasted like it had a few days already.
Author: Maria Kecsoova

OPEN HOURS: Check their Facebook


ADDRESS: Štefaničova 6


CONNECT: Facebook (Stur cafe)


MAP LOCATION: