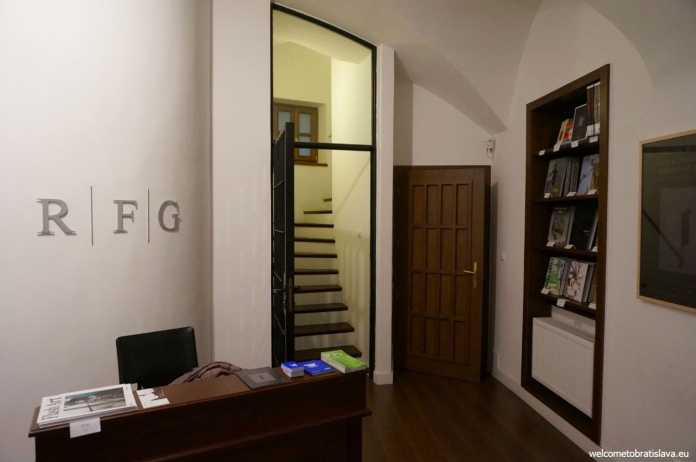 This gallery highlights the local modern and contemporary art. It is a private art gallery and the perfect place to discover the well-established Slovak authors. A place which also has its own art library where you can read the most various books, as well as a cabinet showcasing the works which you can purchase as your souvenir :)
LOCATION
The gallery is located in the historical center of Bratislava on Zámočnícka street, right next to the Michael's gate.
We call this street the street of art because it is very small but manages to have two galleries – right opposite the Roman Fecik Gallery, there is the Gallery X.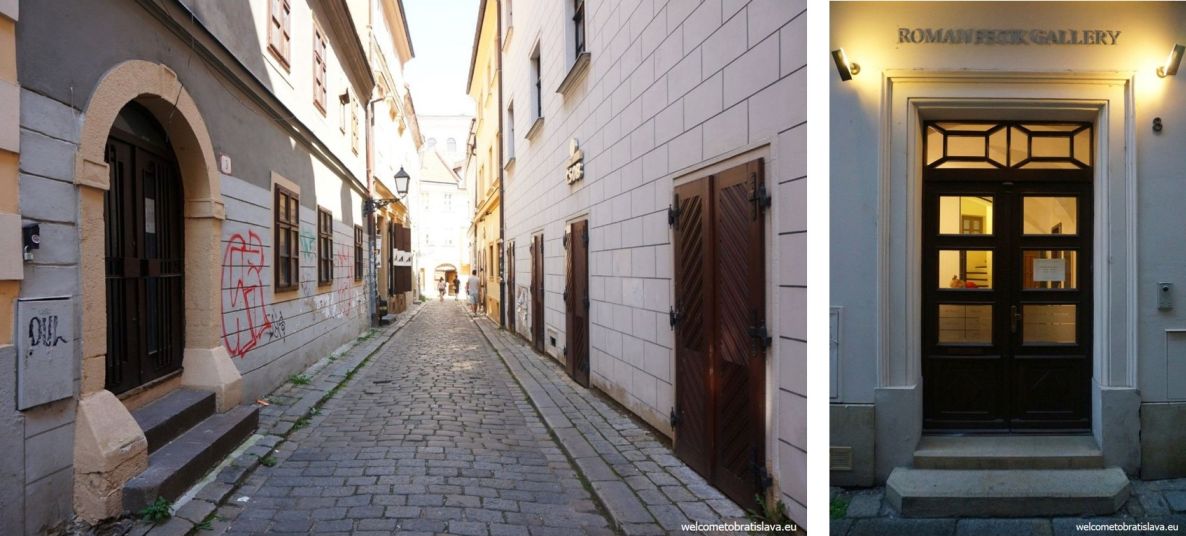 When you enter, you will find yourself in a hall and will need to take the stairs to the upper floor where the exhibition area is set. On this ground floor, there is an area for art books that are for sale. Maybe a nice souvenir if you have interest in the news from the artistic world :)
WHAT TO SEE IN THE ROMAN FECIK GALLERY?
This gallery puts traditional media, works on paper, drawings but also paintings in the spotlight. It prefers to present the older generation of Slovak (and Czech) artists – all well-established authors. You can find the list of their names on the gallery's webpage. Something for the real art collectors :) It focuses on promotion of the modern and contemporary art and continuously widens its collection of works.

There are two rooms on the upper floor. Usually one artist is displayed at the time but during thematic exhibitions they group works from more artists as well. The exhibitions change each 6 weeks and there is one week between the exhibitions when the gallery is closed due to the new installations.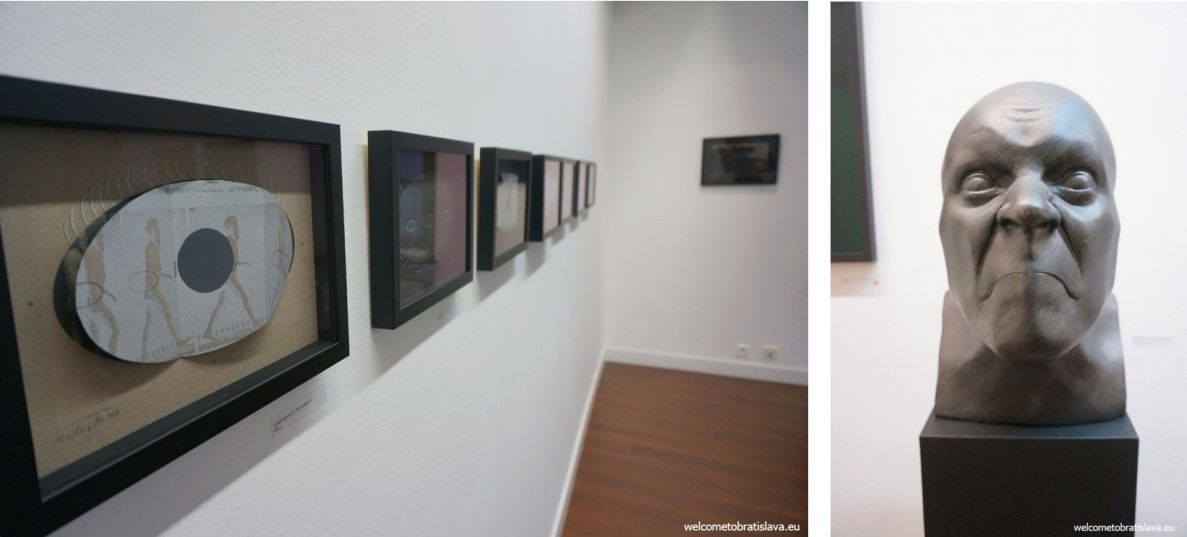 There is an art library in the back room of the upper floor. If you are passionate about art books, you can rest there nicely – a huge table in the middle of the room offers a lot of space for even more people. And there are many English books, too! You can not lend the books though, only read them on the spot.
The gallery represents private art. It is actually a non-profit organization ( founded in 1997) with the aim to promote local artists in Slovakia. The sale of the arts depends on the specific author but the majority of works is usually available for a purchase. The gallery has a special room on the ground floor where it keeps all the items that are for sale – they are regularly changed but do not need to reflect the current author. So you can find really different pieces of art there.
A nice discovery was for us that the gallery's owner is an art lover who has collected arts for the past 20 years as his hobby (mostly graphics), and establishing a gallery had always been his dream. Well enough, you really can see he played with it very well. The whole interior is very beautiful and thought through in detail. Roman Fecik Gallery also takes part in the Bratislava Art Festival and attends various international art fairs, such as the one in Vienna.
If you decide to visit this gallery, make sure you arrange an appointment up front via email or their Facebook page (details below). To get inside, you will need to ring the bell at the front door :)
Author: Maria Kecsoova

OPEN HOURS: By appointment (email: info@rfg.sk or FB)


TICKETS: free admission


ADDRESS: Zámočnícka 8


CONNECT: Website, Facebook


MAP LOCATION: