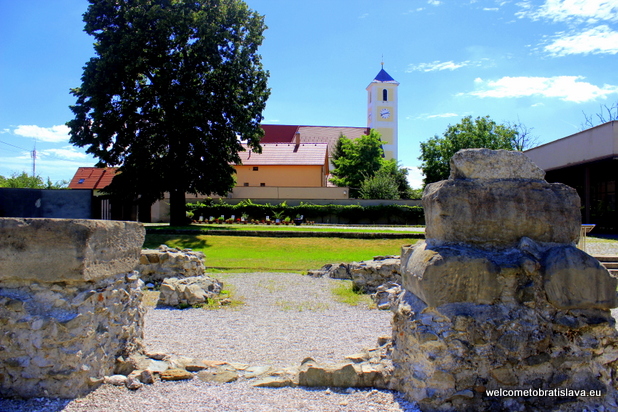 Travel back in time and explore the remains of the Roman military camp Gerulata in the municipality Rusovce. This is the place where you will feel strongly inspired by the past. Soldiers of the famous emperor and philosopher Marcus Aurelius who wrote his famous Meditations in military camps across Roman borders spent some time here, too!

LOCATION
Gerulata lies in the municipality Rusovce, approximately 20 minutes from the city center through the highway. You can also get there by bus 91 starting under SNP (UFO) bridge. Get off at the stop Gerulata. You will need to walk approximately 10 minutes to the site. Once you see the Roman Catholic Church, you are almost there – Gerulata lies right behind it :)
WHY IS GERULATA SPECIAL?
The borders of the Roman Empire Limes Romanus are impressively comparable with the Great Wall of China – they had approximately 3000 km in Europe and their total length was 5000 km passing through three continents – Europe, Asia and Africa. The military camp Gerulata was part of these borders with an important strategic role protecting eastern wings of the Pannonia province.

Nowadays, you can see the foundations of the Roman buildings from  the 2nd – 4th century here. On the spot of the excavations, you can visit the museum which displays findings of the archeological works. The museum is open from April to October only. 
WHAT TO SEE?
The exhibition is smaller in size which makes it easier to look at all its pieces in detail. What we like the most is the museum building itself. All the walls are made out of glass and thanks to their transparency you can soak in the atmosphere of this historical spot. The remains of the camp are surrounded by green grass and trees and create a truly charming idyllic spot. Big like for that!
Ancient Gerulata consisted of the military camp, watchtowers, port (so far archaeologically not proven), civilian settlements, burial grounds and agricultural settlements.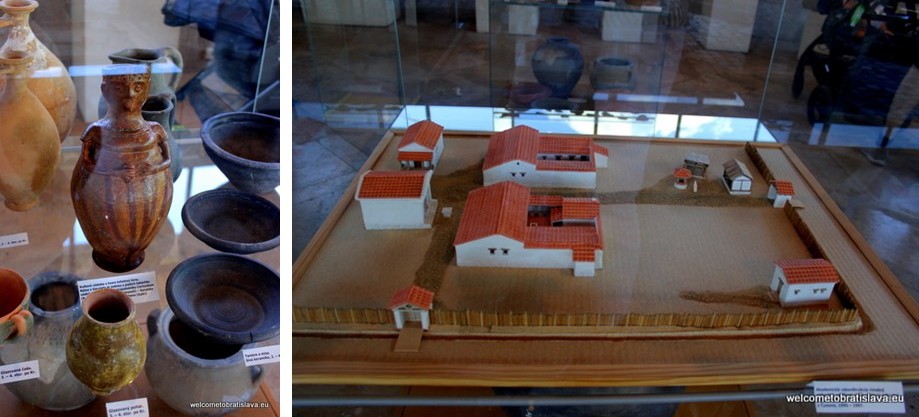 The archeologists have excavated various remains of the architecture including Roman forum, well, gravestones and altar stones. They found four burial grounds here, number of coins, fragments of ceramics, various objects of daily use made out of bronze and iron, amber beads or bone jewelry. One of the most important finding is a damaged helmet of a Roman officer who was probably killed in the war with the Marcommanic tribe.
Author: Zuzana Mytna

 ADDRESS: Gerulatská 7, Rusovce


 OPEN HOURS: Open daily except Monday, 10:00–17:00 between April – October.


 TICKETS: 2,50 € per person


 CONNECT: Website


 MAP LOCATION:


You might also like:
Roman city Carnuntum