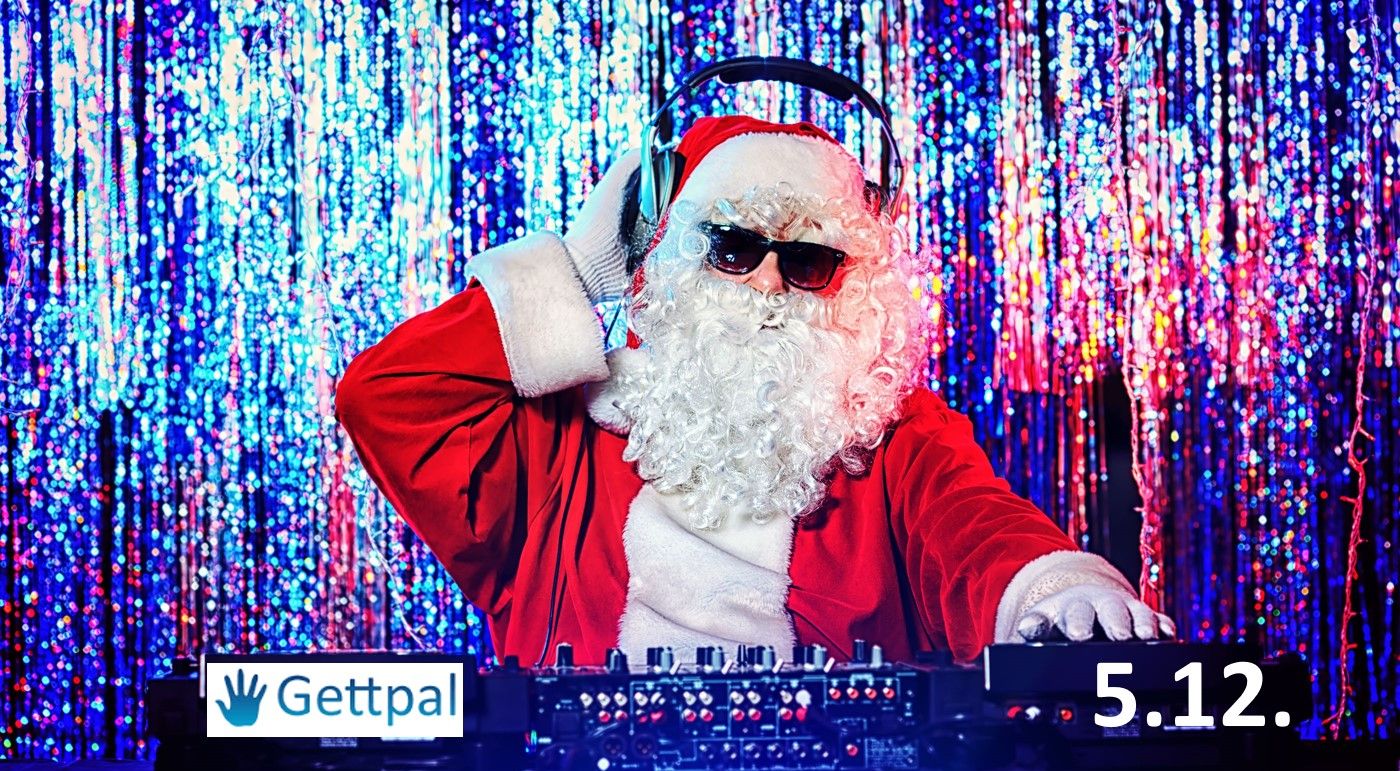 After the successful Halloween event here comes another Gettpal party and this time you'll rock it in a Santa Claus style! Experience a devilishly angelic Saturday full of nice people, thematic costumes and have some great fun!
DRESS CODE
The colors of this night will be red, white, black and green – come dressed as a Santa, angel, devil, elf or a reindeer :D If you don't like costumes, just wear something in one of the mentioned colors – by doing so you'll earn yourself a free welcome drink upon your arrival :)
SPECIALS
an ice breaker game for those who come between 20:00 – 21:30
a thematic atmosphere with a Christmas tree, presents… and there'll also be a Santa with a surprise! :)
a special discounted drinks & snacks menu
super music from the resident DJ of Ave Cafe
guaranteed fun!
GET TO KNOW WHAT IT'S LIKE TO BE PART OF GETTPAL
If you have become a Gettpal member recently and you still don't know many people in the community, don't worry – this is a great opportunity to fix it :) Right upon your arrival you'll be welcome by the core team which will help you meet with other people, so you can come even if you don't have a pal to take with you. The aim of these events is to get to know each other better and to make new friendships :)
GIVE AND BE GIVEN
The night of Santa Claus is known for making people exchange little things and wanting to please each other. That's why during this night there will be something similar held: surprise your (old or new) gettpal friends by bringing a small present and placing it under the Christmas tree to be given to somebody accidental – for this good deed you'll be able to pick one for yourself as well – the magic is in not knowing what it will be and who it will be from :) It's recommended you wrapped the presents nicely so that they are a real surprise once unwrapped. It's up to you whether you sign yourself or give away anonymously :)
ENTRANCE FEE
Signed up people via FB: 5 EUR (for 7 EUR you will also get a Gettpal bracelet)
Other guests (last minute walk-ins): 7 EUR (for 9 EUR you will also get a Gettpal bracelet)
GET IN FOR JUST 1 €!
If you add at least 15 people to the Gettpal Bratislava Facebook group, you'll be granted a special entry for a symbolic fee of 1 €.
SPONSORS OF THE EVENT
www.chailatte.sk – a delicious drink of black tea, milk and spices
www.expreska.sk – circuit training for women, zumba, flowin
www.superlativo.sk – fine wines and exclusive food products