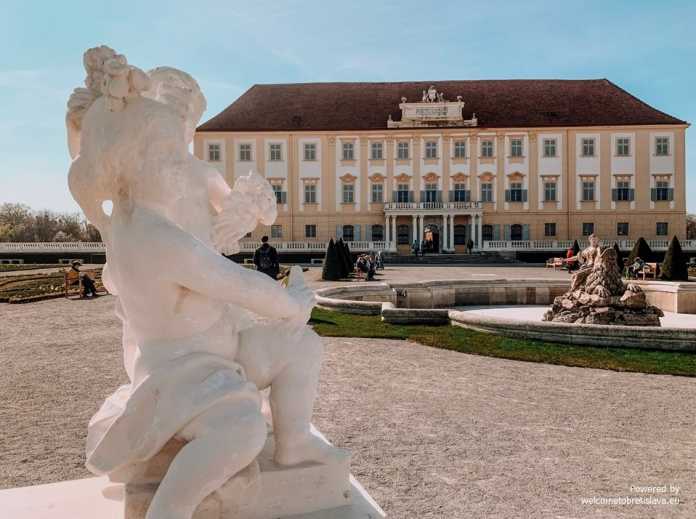 Are you interested in exploring a beautiful Austrian palace close to Bratislava? Have you thought about spending a relaxing afternoon in The Paradise Garden? Are you curious about Habsburg history? If you said yes to these questions, Schloss Hof is the place to check out. Located right over the border in Austria, Schloss Hof is a great day trip for both adults and kids. With the Estate Farm's attraction, Animal World, filled with unique animals like the White Donkey and the Hungarian Racka, guided tours that are both in the garden and the palace, as well as a seasonal Christmas Market, there is so much to explore at Schloss Hof!
LOCATION
Taking a trip to Schloss Hof is easy with public transit. From Bratislava Main Train Station, you can take a train straight to Marchegg. From Marchegg, Schloss Hof offers a free shuttle bus to and from the palace. If traveling by car, you can take route 61 (route 9 in Austria). Then, you can take a turn onto route 49 up to L3014.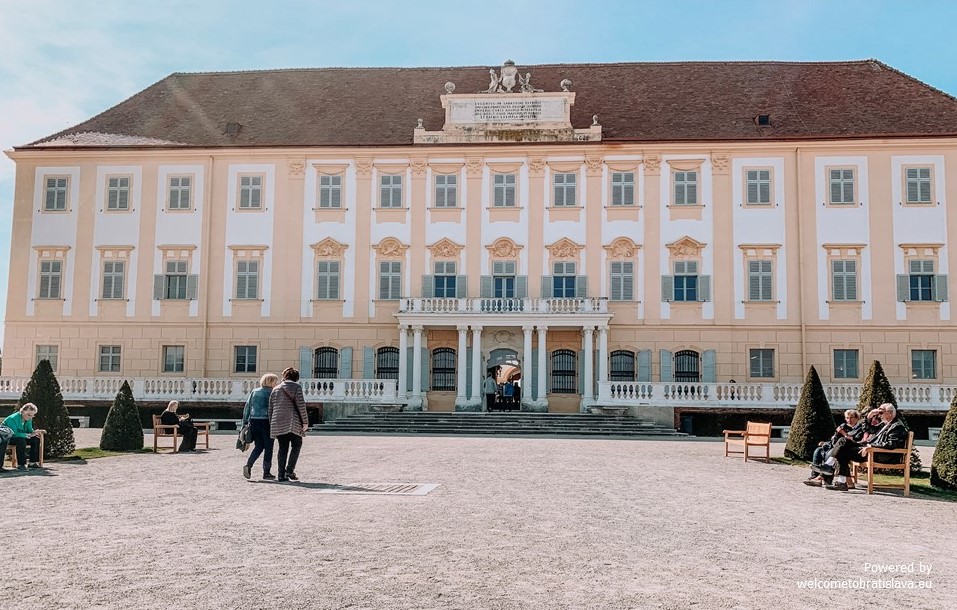 HISTORY OF SCHLOSS HOF
In our eyes, Schloss Hof is immediately an interesting palace because it once belonged to Maria Theresa. Before we begin writing about how it came into her possession, let us start by saying that it originally was a citadel. The citadel was bought in 1725 by Prince Eugene of Savoy, who was from France, but left due to a murder scandal his mother was involved in (juicy, we know). Since he had decided to pledge his devotion to the Habsburgs, he stopped the French from conquering their kingdom and also successfully pushed back the Ottomans. Due to these achievements, he is known as one of the most successful military commanders today.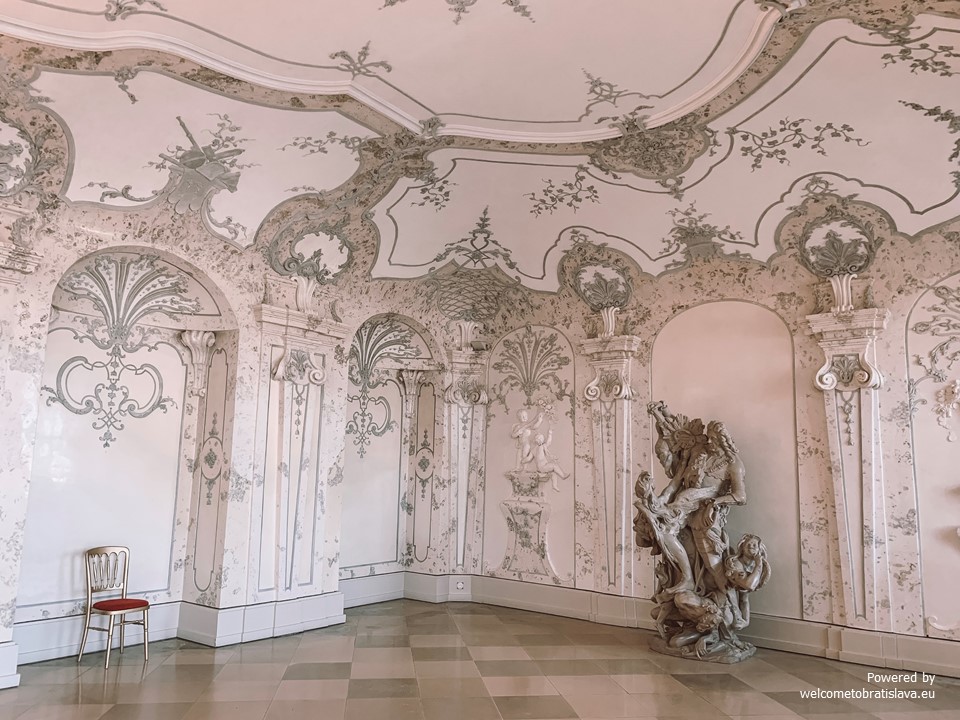 After purchasing the citadel, Prince Eugene had transformed it into a baroque style hunting palace. After his death, his niece, Anna Victoria of Savoy-Soissons inherited the estate. Anna then sold it to Maria Theresa, who then gifted it to her husband, Francis Stephen. The palace was expanded during this time and part of this expansion included building two indoor riding arenas. After the end of the Austro-Hungarian Empire, the state took control of Schloss Hof. In 2002, it underwent reconstruction so that visitors would be able to enjoy the beauty of the palace.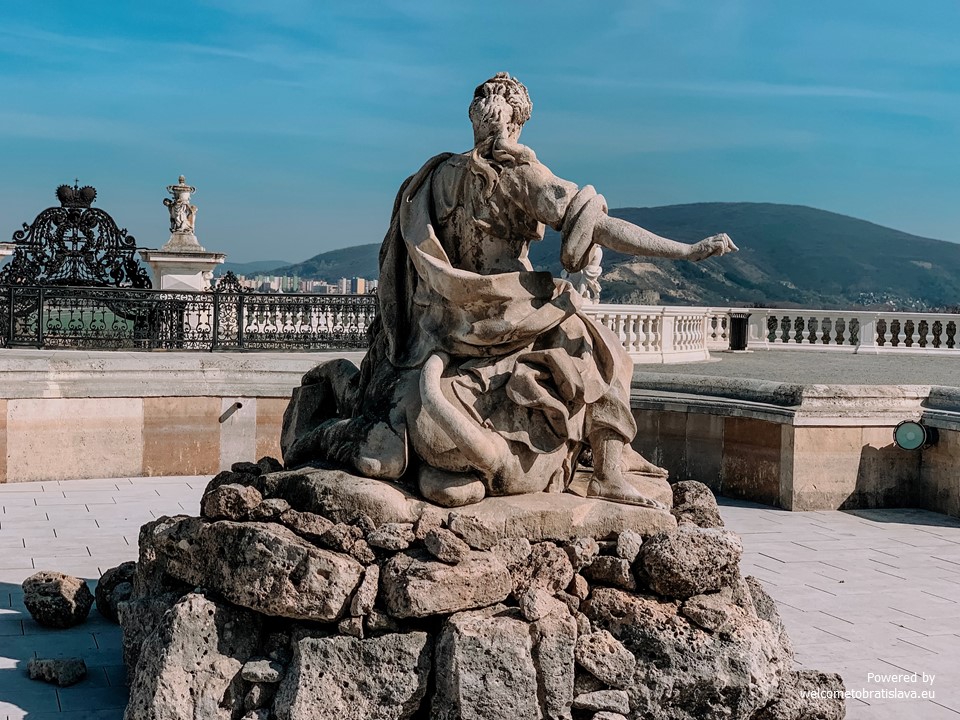 THINGS TO DO AT SCHLOSS HOF
Paradise Garden

– Explore the seven terraces of the baroque style garden.

Estate Farm, Animal World, and Kitchen Garden

– This is a great place to spend some time with your kids and see interesting animal species. There are also two interactive tour options at the Estate Farm.

Guided Tour

– These tours are offered for families, children, and adults and have English, Slovak, and German options.

EASTER AND CHRISTMAS MARKET
If you choose to visit Schloss Hof during the Easter or Christmas season, you are in for a treat. The Easter market has over 70 stalls, several workshops, and an Easter Egg Hunt. The Christmas Market has 90 stalls filled with decorations, food (definitely try the Kaiserschmarrn "Emperor's Nonsense"), and mulled wine to purchase as well as several concerts taking place.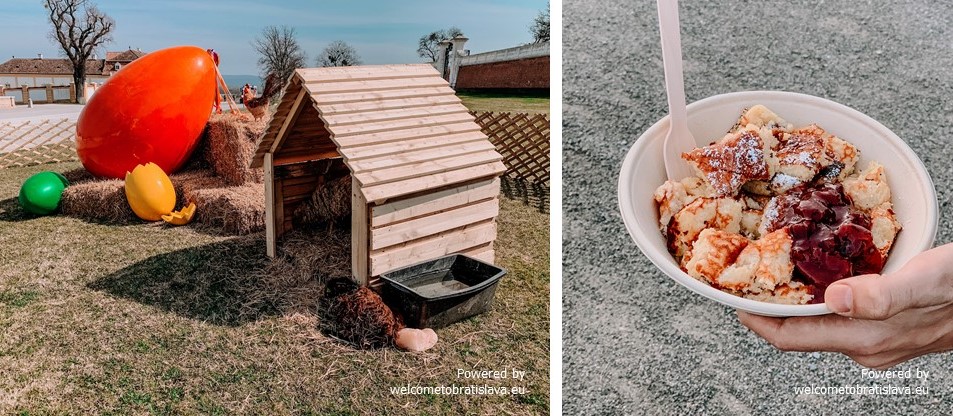 Now, go out and enjoy the day at Schloss Hof! Let us know if you had as much fun as we did.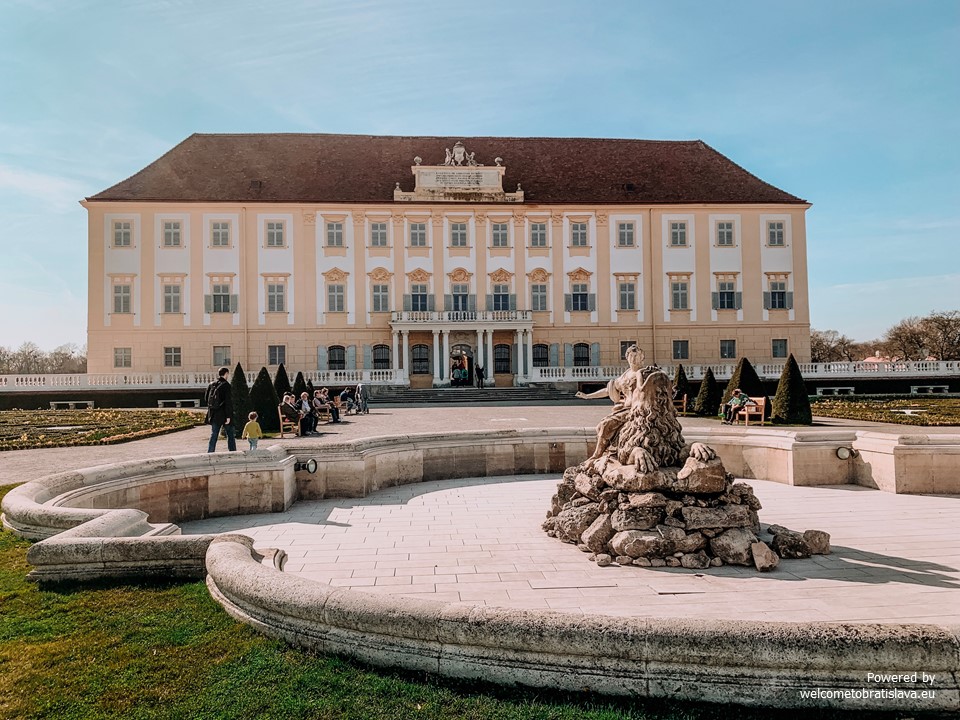 Author: Kathryn Baurhenn
Photo Credits: Zuzana Mýtna