International get-togethers and workshops, open air concerts, antique bazaars and flea markets, a day of wishes, a game night, a craftsmen festival, a raw food fest, a vegan fest, sport events, a beer drinking marathon, vintage festivals and a lot more – check out the September events in Bratislava!
FRESH MARKET
each Saturday
The food market in the Old Market Hall (Stara Trznica) is held every Saturday from 10 am to 3 pm. Seasonal foods grown and produced by farmers and small producers from around Bratislava can be found here, as well as quality specialties from more distant countries. The market is regularly accompanied by various bazaars – antiques, books, clothes or vinyl – that are periodically rotated and can be found on the first floor. More info.
ITALIAN APERITIVO
each Friday
If you are looking for a perfect start of your weekend, here's a great tip: each Friday evening, an aperitivo is held in Pane & Olio Bistro, a showroom with Italian food and tasting of traditional dishes mainly from the Tuscany region. Delicious food, yummy drinks and Italian wine are surely a great option, whether you want to get yourself in a party mood or just want to have a great dinner time :) More info.
CONCERTS OF CLASSIC MUSIC IN THE ST. MARTINS CATHEDRAL
various dates & times
St. Martin's Cathedral is one of the main sights of our capital. For centuries it was a center of cultural, religious and social life. In addition to religious services there are concerts of classical music held as well. Check the program here.
MORNING SWINGFIT IN THE UNICARE CENTER
Each Thursday
Starting at 7:15 am sharp, there will be a 45 minute workout – a swingfit with swing music! All you need to bring is a mat and sport clothes. Facebook event.
SUMMER AT THE MAGIO BEACH
10th June – 4th September
One of the best summer chill out spots in Bratislava. Imagine hot sand under your feet while listening to live concerts, attending a dancing course or just enjoying some chill out music. Add some great cocktails, lively atmosphere and a view on the Castle and UFO bridge. That's all here. No wonder the Magio beach is a popular place not only for tourists but also locals. Read more here.
VINTAGE FESTIVALS IN BRATISLAVA NEIGHBOURHOODS
different weekends in September
Vintage festivals are traditional events celebrating wine and wine making and often include a show of grape processing, pressing and tasting. They are connected with the period between harvesting the fields and autumn planting. In regions with vineyards, they used to be some of the biggest holidays of the year – especially when the wine harvest was particularly good. These events (in Slovak called "vinobranie") are held until now in the streets of Bratislava as well as its outskirts – with a wide range of gastronomic specialties and a rich cultural program. Read the details here.
JEWISH BRATISLAVA
30.8. – 30.9.
A special photo exhibition at the city walls related to showcasing what was Jewish Bratislava like in the past, related to the European Day of Jewish Culture is traditionally held on the first Sunday of September (4.9.) – in 35 European countries, Bratislava not missing. The opening of the exhibition will be held on 30.8. at 5 pm. More info.
LIVE MUSIC AT THE ZICHY PALACE: ARGENTINE TANGO
1.9.
Come to enjoy an open air concert of Zuzana Suchankova who will be performing blues, jazz and folk, starting at 7 pm at the courtyard of the Zichy Palace, in the city center. Entry: 5 €. You can get your ticket via Tickeportal reservation system or on the spot – one hour before the concert starts.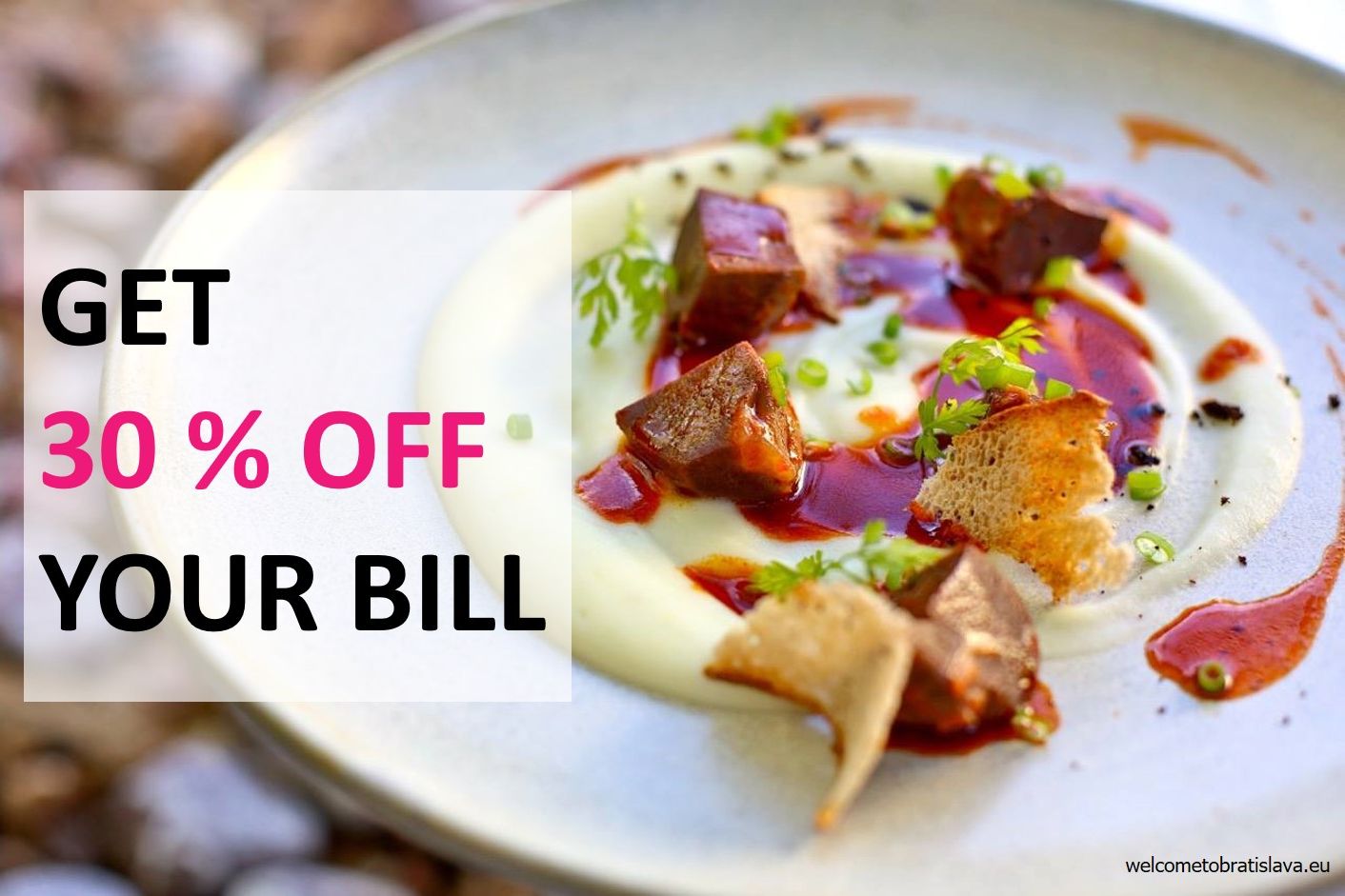 VEGAN DINNER
1.9.
The idea of these regular vegan dinners is that each participants brings their own vegan food, plates and cutlery and shares their meal on the big table with other attendees. No entrance fee is required, all you need to do is bring your food, share it with others and taste from the meals other will bring to the table. No matter whether you self-prepare or buy the meal, whether it is cooked or raw. And for the rest of the night you can enjoy networking and getting to know interesting people :) Facebook event.
A GAME NIGHT
1.9.
Something for those who like board games and team fun! Starting at 9 pm, the following games will be prepared for you at the Wakelake Zlate Piesky: cards, Poker, Scrabble, Activity, Settlers, arrows, football and for the brave ones also BeerPong! More info.
THE CATHEDRAL ORGAN FESTIVAL: MUSIC FROM BRUSSELS
1.9.
The 7th International Organ Festival at the St. Martin's Cathedral, where the world's top organists regularly participate, presents music from Brussels on the 1st September: Xavier Deprez. Start at 7 pm. Tickets: 8 € can be purchased here.
CRAFTSMEN DAYS
3. – 4. 9.
This festival of traditional crafts and folk art production has been organized on a regular basis in Bratislava since 1990. More than 100 craftsmen from all over Slovakia present the face of today's traditional crafts. They are accompanied by folk ensembles, folk bands and instrumentalists. Visitors can also experience schools of crafts, dance schools, competitions, exhibitions and more surprises. This event is organized by ULUV and will be held on the Old Town's pedestrian zone. More info here.
MEDIEVAL KNIGHTS SHOW AT THE DEVIN CASTLE
4.9.
For the last time this year, there will be an all day event held at the Devin castle that will take you back to the Middle Ages – the times of knights, ladies and troubadours. A great show for (not only) kids will include children's medieval games, swordplay performances, historical dance or dueling knights on horseback! The opening ceremony will kick off at 10 am. Check their Facebook page for more info and a nice video teaser! The event be held until 7 pm.  Basic fee 8 €, discounted fee 4 €, family ticket 13 €. More info about the show.
EUROPEAN DAY OF JEWISH CULTURE
4.9.
The European Day of Jewish Culture which is an event that provides the opportunity to learn about Judaism, to get information about the history of the Jews, the Jewish monuments and intellectual wealth that was left by Jews in the past centuries. Traditionally it will be held on the first Sunday of September (4.9.) – in 35 European countries, Bratislava not missing. On this day, the Museum of Jewish Culture, the monument of the famous Rabbi Chatam Sofer as well as the Jewish Community Museum (in a synagogue) will be open to public from 10 am till 4 pm. More info.
SWIMMING ACROSS THE DANUBE
4.9.
Come to the Dvořákovo nábrežie (near the River Bank) at 2 pm to watch those who dare to swim in our Danube river – or even better, join them! (sign up available 3.8. – 28.8.) – the whole event should last up to two hours depending on the skills of the swimmers :) More info here.
SUMMER DANCING SCHOOL UNDER THE TREES – COUNTRY
4.9.
Polish your dancing shoes and come to show your move to the Horsky Park, only a few minutes away from the city center, where in the evening you can dance to the country music. Start at 6 pm. Facebook event.
BELLY DANCE IN ENGLISH
5.9.
Starting as of 5.9.2016 there will be a belly dance evening every Monday at 6 pm, Kulturny Dom Nivy, Sutazna 18. Since spots are limited (max 10 persons) you need to make reservation via info@internationals.sk – lesson is guided in English (with partial translation to Slovak if necessary). It is suitable for beginners and intermediates. Check the video from the last session! Facebook event.
SELF-SCHOOL FESTIVAL
5. – 10.9.
SELF is the fifth annual festival of the independent graphic design and visual culture, which traditionally takes place every year in a different form – whether it's lectures, discussion or excursions. This year it will be a summer school where five speakers will give talks and lead workshops on the following topics: identity, beauty, type, methods and zeitgeist. Intention of the Self–school is not to work on a particular task / problem and solve it. It is about clearing up the view by research, discussion and collecting information (Internet). SELF–school is not only for graphic designers. It is set for everyone who works with visual content (visual artists or architects), both professionals and students. More info.
PILATES IN ENGLISH
5.9.
Starting as of 5.9.2016 there will be a pilates evening every Monday at 8:15 pm. Lesson is guided in English (with partial translation to Slovak if necessary). Spots are limited so you need to make a reservation in advance via pilates@internationals.sk. There are yoga mats, i.e you do not have to bring your own, but if you want, feel free to. Showers, fruits, tea, water are on disposition for free. Check this video from the last session! More info.
WELCOME TO SLOVAKIA WORKSHOP FOR NEWCOMERS
6.9.
Are you a newcomer in Slovakia? Are you here for less than 6 months? Then you must know how difficult and time consuming it is to find all the information on one place sometimes. That's why Internationals Bratislava – a community established by expats – organize this workshop where they share their experience as foreigners having lived and experienced local culture, and will guide you through the night life, nature and activities where you can get to know local and international people. No entrance fee! You only need to make your reservation at info@internationals.sk. More info.
ENGLISH THEATRE: JUST ANOTHER CUP OF TEA
7.9.
The English-speaking theatre Bridgin' Drama – which was founded by a group of English teachers who share love for the English language – has been preparing a new play – a parody on narrow-mindedness and political morality called Just Another Cup of Tea. Check this for the details!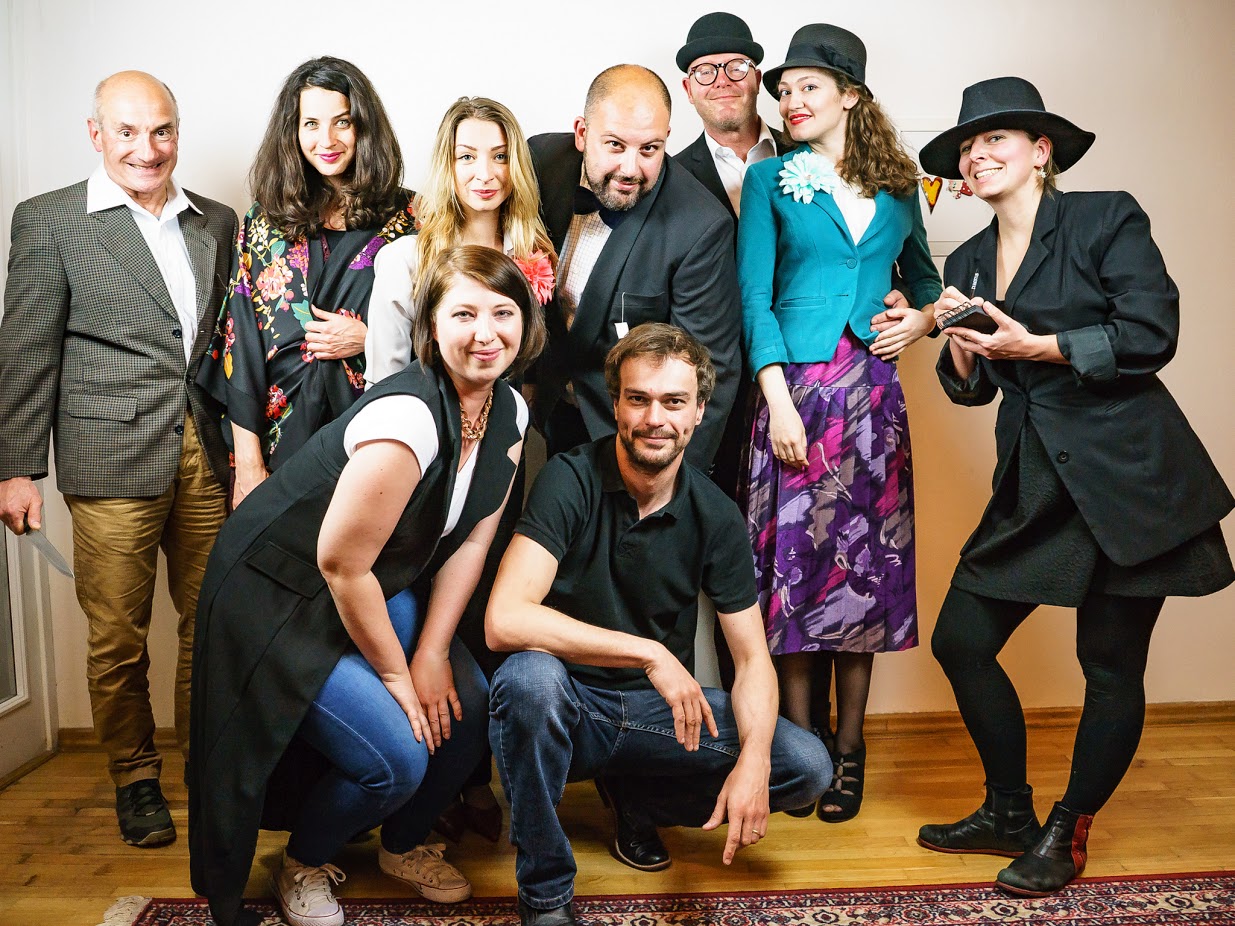 THE CATHEDRAL ORGAN FESTIVAL: TOUCH OF SPAIN
8.9.
The 7th International Organ Festival at the St. Martin's Cathedral, where the world's top organists regularly participate, presents music from Spain on the 8st September: Esteban Elizondo Iriarte. Start at 8 pm. Tickets: 8 € can be purchased here.
VINYASA YOGA IN ENGLISH
8.9. – each Thursday
In this classes you are going to perform exercises that will make you stronger, more flexible, obtain balance and have fun along the way. This is a beginner/intermediate class and you do not need any pre-knowledge. The class is in English. Limited spots available – you need to make a registration at: yoga@internationals.sk. Check this video from the last session! More info.
INTERNATIONS BRATISLAVA MARGARITA NIGHT
9.9.
The regular event of InterNations, a community gathering expats living in Bratislava as well as locals. Spend a nice evening with your old friends from InterNations and get to know some new interesting people in Blue Agave Mexican bistro which is located very conveniently in the old town. Every attendee will enjoy a welcome drink, a raffle at midnight and some other surprises. More info.
THE EVENT NETWORKING
9.9.
A business networking event accompanied by a non-formal atmosphere. A great opportunity to make new connections and meet interesting people. You can participate only based on a personal invitation by the host. Facebook page.
CRUISING JAZZ BOAT
9.9.
Are you a fan of jazz? Or boats? What about a combination of the two? A jazz concert will be performed by Peter Lipa, cruising from Danubius to Devin castle and back. Entry: 13 €. The boat leaves the pontoon no.52 (opposite to the Slovak National Gallery) at 5 pm. The cruise takes around 2,5 hours. Get your ticket here.
DESIGN MARKET AT THE HVIEZDOSLAV'S SQUARE
9.9.
A perfect event for all the fans of the fresh Czechoslovak design. Design Market is a unique presentation format of talented young designers, producerss and sellers from Slovakia and the Czech Republic. Look forward to many talented aspiring and established designers, wooden stalls with handmade stuff which you'll be able to try and buy – more info here.
WORLD MUSIC FESTIVAL
9. – 10.9.
Exceptional concerts on the Main square (Hlavne namestie) dedicated to classical music, jazz, folk, swing and promenade music. Free entrance. Check the program here.
TRAVEL IN TIME – BRATISLAVA'S OLD TOWN IS STILL YOUNG
9. – 10.9.
Meeting of the Bratislava past and its present in the form of scenic images from the history of Bratislava. The program will include a Celtic drum show, concerts of today's Mozarts, coronation ceremonies or a Napoleon inspection, and you will be able to meet various artists in the streets of our Old Town – poets, storytellers and musicians. The show starts on Saturday at 3 pm. Facebook event.
FLEA MARKET ON DRIENOVA STREET
10.9.
Not only clothes but also antiques, handmade products, plates, books, paintings and rediscovered treasures from the attic. Of course a pleasant atmosphere and an area with refreshments for children during the whole day. That's the every first Saturday on Drienová 16 street, an event known as "Burzoblsak." More info here.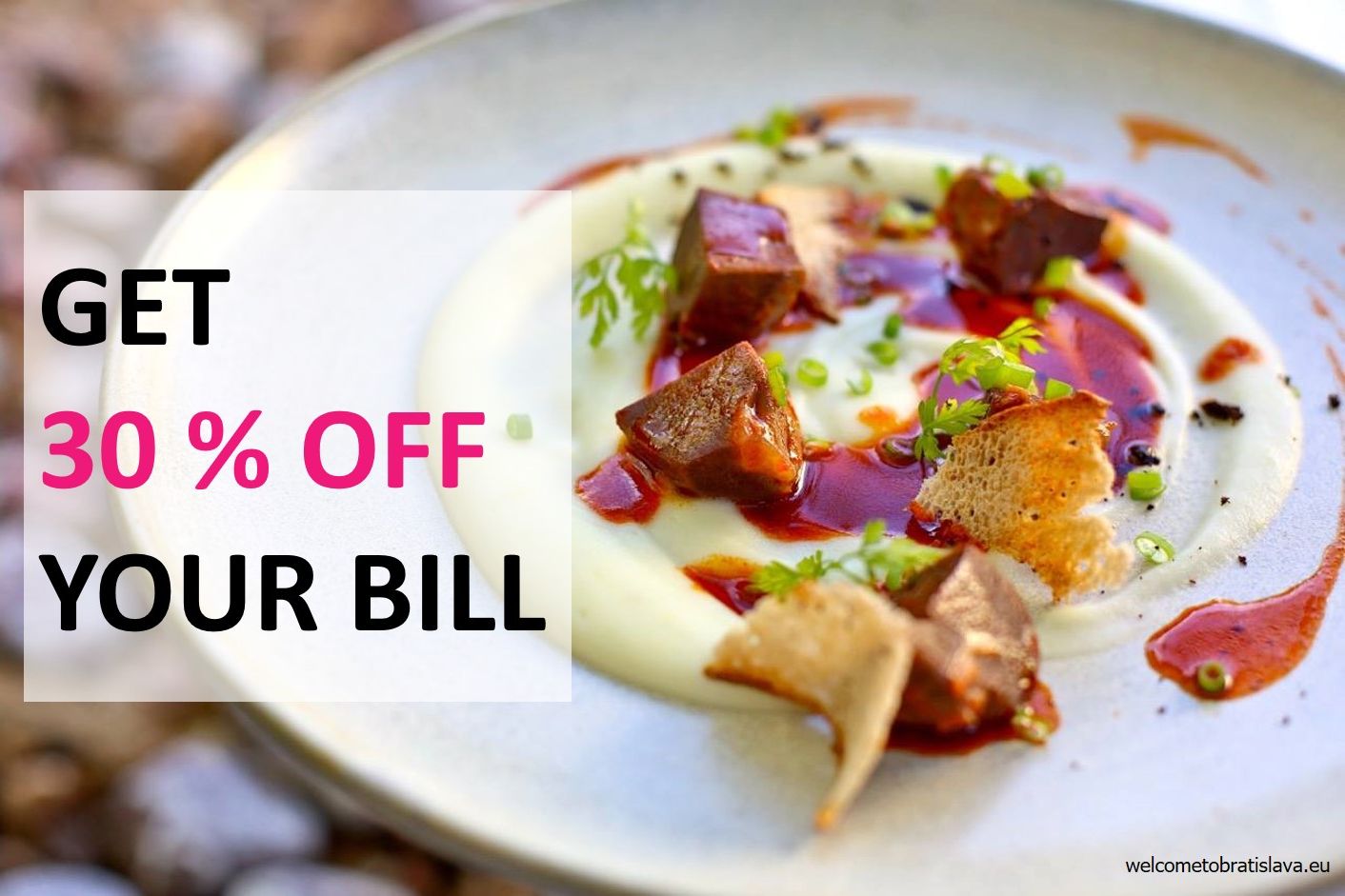 OPEN DOOR DAYS IN THE SLOVAK NATIONAL THEATER
10.9.
Our national theater opens its door once a year and offers an unforgettable day full of fun, eye-catching and attractive program of accompanying events. You can look forward to autographs of your favorite actors, dancers and singers; a tour through the new theater's premises and a tour of the costumes, a premiere performance for kids for just 1 €, art workshops and other workshops for children. During the whole day, as a bonus, you'll be able to purchase a ticket with a 10 % discount! The event will be held in the new building (next to Eurovea), not the historical building at the Hviezdoslav's square. More info.
ROMAN GAMES IN RUSOVCE
10.9.
The Antic Gerulata Museum is organizing a special event where you will be able to watch gladiatorial fights, martial art, examples from the life of a Roman military camp and Roman games. The event starts at 10 am and will last till 6 pm. Check the main poster with details here.
VEGAN FESTIVAL
10. – 11.09.
Dozens of stalls with vegan delicacies from restaurants coming from the Czech Republic and Slovakia, vegan food producers, NGOs and culinary talents – this is what you can find and taste at the Vegan Fest! And not just food is being prepared for the visitors, there's a rich program to entertain you through the day. The whole program can be found here: Veganske hody (in Slovak).
DAY OF WISHES
10.09.
Send your wishes up to the sky through an ecological dove balloon! The dove balloon will cost you 5 € and by its purchase you will support to fulfill the dreams of seriously ill children. Come to watch thousands of doves raising up to the sky – it's a beautiful experience not to be missed! The show starts at 6 pm in Eurovea and you will be able to purchase the balloons from the very morning. More info.
SPORTING CITY – WEEK OF SPORT
10. – 17.9.
With this event, Bratislava will be for the second time part of the European week of sport. You can try out more than 50 different sport activities in Sad Janka Krala (the part behind the Aupark shopping mall). Traditional, non-traditional, individual as well as team sports for beginners, advanced, youth, adults and seniors, too! Official website.
SUMMER DANCING SCHOOL UNDER THE TREES – CUBAN MUSIC
11.9.
Polish your dancing shoes and come to show your move to Horsky Park, only a few minutes away from the city center, where in the evening you can dance to some Cuban music. Start at 6 pm. Facebook event.
COSMOS EXHIBITION
12.9. – 10.1.2017
A world premiere of an exhibition about aerospace – exhibition about the biggest adventure of mankind. You will experience real stories of heroes who crossed the border of the atmosphere. You will touch the moon, seat yourself into a control cabin of a space shuttle, and board the space station. A lot of fun but also a lot of new knowledge for the whole family is guaranteed. Tickets: 8 – 16 €, discounts available. Official website.
FLEA MARKET ON PANENSKA STREET
15.9.
A rich program full of theater shows, concerts, street performances, workshops and reading will accompany the regular market of local food producers and designers. The event will last from 10 am till 5 pm. More info.
DANCING HALL IN KC DUNAJ
16.9.
Dance to a colorful mixture of world genres like reggae, dancehall, electro swing, rock 'n' roll, twist, Balkan beats and sound gipsy! The show with various DJs starts at 9 pm, entry is 5 €. More info. Facebook event.
DYCHFEST
16. – 18.9.
A nationwide tour of brass bands, to be held in the Vajnory neighbourhood of Bratislava. Click here for the official program.
COMICS SALOON
16. – 18.9.
The 13th International Festival of Comics Salon 2016 offers three days, during which there will be a rich program run in parallel: presentations and exhibition of comics and manga, discussions and presentations about the Japanese culture, tournaments and playing the latest PC games, expert presentations and workshops focusing on anime, manga, games, comics and pop culture, as well as competitions in karaoke, cosplay, drawing, hippo. More info.
BRATISLAVA WEEK OD VOLUNTEERING 2016
16. – 21.9.
Get involved in the Bratislava Week of Volunteering which will be held in the entire Bratislava region. Everyone who is interested in changing their lives for the better through volunteering experience, will be able to participate at different places in Bratislava, visit organizations which are looking for volunteers during the open days, participate in the Date with Volunteering or the Volunteering Fair. More info.
EUROPEAN MOBILITY WEEK
16. – 22.9.
The aim of the European mobility week is to encourage cities and local governments to promote alternative modes of transport in the city and invest in the new necessary supporting infrastructure. This year the campaign will focus on promoting the economic benefits of smart and sustainable mobility for individuals, organizations and society. Official website.
RAW FOOD & LIFE FESTIVAL
17.9.
The largest festival of raw food is going to take place on the roof of Central shopping center during the second weekend of September and you can join free of charge! For more info check their official Facebook event where the organizers promise to post details.
FAMILY DAY IN THE BOTANICAL GARDEN
17.9.
Come and be part of Bratislava – the city for children and families. The rich cultural, social and spiritual sports program for children and adults will be organized during on the Saturday afternoon between 14:00 to 17:00, and will be complemented by a variety of consulting services and information stands. Official website.
DESIGN MARKETS ON KAPITULSKA STREET
17.9.
A perfect event for all the fans of the fresh Czechoslovak design. Design Market is a unique presentation format of talented young designers, producers and sellers from Slovakia and the Czech Republic. Look forward to many talented aspiring and established designers, wooden stalls with handmade stuff which you'll be able to try and buy. Facebook event.
GOLDEN AGE FESTIVAL
17.9.
The one and only festival in Slovakia which is dedicated to old traditional jazz interpretation and style. Three bands in one evening playing Ragtime, Hot-Jazz and Swing. Using vintage music instruments, looking fabulous vintage and performing the best pieces as you can hear them from old shellacks. Start at 7 pm, entry 19 €. More info and line up here.
INTERNATIONAL FESTIVAL OF CHAMBER MUSIC
18. – 25.9.
Enjoy the last hot summer days while waiting for the refreshing autumn with beautiful music. The 17th festival Konvergencie (Convergence) will bring an amazing project to Bratislava – nine evenings full of chamber music. Tickets range from 3 – 49 €. Official website.
IMPROV THEATER FOR EVERYONE
19.9.
A fun, energetic, supportive and 100 % hands on introduction to improvisation theater. You don't need to be funny and no acting experience is needed. This is the perfect place for beginners to start! This workshop covers all the fundamentals of improvisation through a series of fun exercises and games, designed to help you unlock your inner creativity. When you learn improvisation (improv), you learn vital life skills such as interpersonal and communication skills. These are the skills everybody needs to succeed in school, work and life. At this event, there is also a high chance you will meet new cool people! More info here.
LET'S LEARN SLOVAK – LANGUAGE COURSE

19.9.
Learn Slovak! This course offers one of the best prices in the town and learning in a nice professional environment. A course for beginners with a professional teacher, in a group of 5-10 people. The official start of the course is 21.9. but you can try out a trial free lesson on 19.9. Learn more here.
WORKSHOP: PUBLIC SPEAKING FOR ADULTS
21.9.
What do many people fear more than death? Public speaking! These two words have struck fear and terror to people everywhere in the world and yet, we all need to do it! This public speaking workshop is especially designed for non-native speakers of English and nurtures you to become a more fluent and expressive communicator. You will develop skills for a better control of postures, gestures, movement and voice through unique drama based exercises and games – the same exercises used to train and prepare actors for the stage. More info here.
CRAFT BEER FESTIVAL
21. – 23.9.
If you like beer, you should definitely not miss this presentation of breweries and beers that will be held in Stara Trznica (Old Market Hall). The presentation is provided through paid testing from glasses (daily ticket costs 5 €). Check this official Facebook event for more details.
STREET FOOD PARK VOL. 7
21. – 24.9.
The seventh edition of the Street Food Park Bratislava will kick-off in mid September! Come and join other food fans at the square in front of our Old Market Hall for yummy street food and great outdoor atmosphere! There will be a nice variety of street food vendors who will offer you burgers, hot-dogs, gyoza, pull pork, bear soup, fish & chips, sandwich, tempura, burrito, "párance", coffee and more. More info.
INTERNATIONAL FLOWER PARTY
22.9.
Do you want to socialise, have some fun and meet people from all over the world? This party regularly organized by Internationals Bratislava in The Club is a place to do so! The whole party will be in hippie/flower style. Every girl will get a wonderful hair flower garland for free. Dress code: casual, hippie or simply flowers! Facebook event.
BRATISLAVA MEDITATES FOR WORLD PEACE

23.9.
Learn & experience "how individual peace contributes to the world peace" – join this evening session organized by the Heartfulness Institute – a non-profit organization which offers guided relaxation & meditation workshops. The event starts at 6 pm and finishes at 8.30 pm, and through this workshop participants will learn how to reduce stress, calm their mind and improve focus leading to overall well-being improvement. Reserve your spot via this form. Check the event details.
PRESSBURG DANCE FEST 2016
23. – 25. 9.
Bratislava is hosting another year of international festival of oriental dance! This unique event will take place in Dom kultúry Lúky, Petržalka. The main guests of the festival organized by civil association Hafla are internationally recognized oriental dancers (both male and female). Learn, compete and watch the show of performing artists from different countries, fashion shows with various designers and join seminars and workshops! Check the program here.
NOMADIC ARTS FESTIVAL
23. – 25.9.
Nomadic Arts Festival 2016: Neighbourhood and Territory is a performance and cultural festival taking place in a local area around the two streets: Šancová and Karpatská, Bratislava. The aim is to engage with the local community around A4, by bringing the textures of the neighbourhood into the forefront, through research, arts and cultural activity. The festival is thus an investigation into Neighbourhood and Territory, which will celebrate and explore the area by inviting local, regional and international artists and researchers to work with local citizens, initiatives and NGO's. The research aims to shed new light onto our own position in the place (home) where we live and questioning what our roles are within it: socially, environmentally and globally. Official website.
FLEA MARKET ON OBCHODNA STREET
24.9.
Come to purchase clothes and other treasures from the "attic" and rare antiques. If you have similar items at home and you like the idea of selling them on a flea market, sign up as a seller for just 10 €! The market will be held at Obchodna 66, in the court yard of the Lavender shop. Facebook event.
BEER RUN
24.9.
Do you like beer? Then don't miss the chance to have some great time drinking this beverage with your friends, competing against other teams! Over 100 teams have already signed up!The rules are simple – each time consists of 2 people and is a separate "fighting unit." The aim of the competition is to visit the most of the 7 given pubs – in the shortest time. The order of the pubs is up to you, the only given places are the starting and the finishing pubs. In every pub, every team member is obliged to consume 0,5 liter of beer (in case one of the team members is female, it is 0,3 liter). In case the team consists of 2 females, one needs to drink 0,5 liter and the other one 0,3 liter. In the starting and finishing pubs, everybody needs to drink 0,5 liter. You can either walk or use the public transport to get to the given pubs (no bikes, taxi or motorbike is allowed). The marathon starts at 2pm (the contestants need to be there by 1 pm – to receive the numbers etc) and ends at 5 pm. Five minutes after the last drank beer everyone can throw up if needed :D More info (in Slovak only).
INTERNATIONS BRATISLAVA 4TH YEAR ANNIVERSARY

24.9.
Another event of InterNations, a community gathering expats living in Bratislava as well as locals. You can join at the stylish venue of Bratislava's Sheraton hotel for a fun evening of meeting internationally minded people, mingling and dancing. Enjoy networking and making new friends with an ice breaker game! Every attendee will get a welcome drink, participate in a midnight raffle and there are some other surprises in store for you! For more info click here.
DIVERSITY UNITES US – VOL. 2
25.9.
The non-profit organization Internationals in Bratislava has been dealing with a society-wide problem, which is based on fear of receiving, acceptance and integration of foreigners and asylum seekers in Slovakia. The aim of the project "Diversity unites us" is to tear down barriers between communities of different cultures, languages and religions, to help create friendships and good relations between locals, foreigners and refugees through freely available events, for all of you! You can enjoy a whole day walk-in event on 25th September during which the following activities will be prepared: language workshops for the youngest ones, workshops for women, projections of Slovak movies with English subtitles, discussions with asylum seekers living in Slovakia and dancing workshops (all activities both in Slovak and English language). All activities are for free. Check the details and program.
SLOVAK FOLK DANCE – FREE CLASS FOR MEN AND WOMEN

25.9.
Do you want to learn the basic steps of pure Slovak dances from various regions (Podpoľanie, Spis, Saris, Horehronie …), and you do not have the courage to sign up to lessons? Join this free class where you can test your skills with other beginners :) And who knows, you might become a star at weddings, balls, parties and folk festivals! :) More info here.
AUTO-DEFENCE WING TCHUN

27.9.
Each Tuesday from this day on, you can regularly exercise auto-defence Wing Tchun with a certified instructor. The training is guided in English and it is suitable for both men and women. Only 12 spots are available so make sure you make a reservation – check the details here.

VIVA BRATISLAVA CULTURE & DANCES: CUBA NIGHT

29.9.
Viva Bratislava invites you to a series of dances and cultures of the world – all are FREE entrance events. In September there is a Cuban Dances show organized – the magic flavor of the Cuban culture expressed by movement. During this great night you can expect to enjoy a variety of dance types performed by Pedro and Yusita – a charismatic, unique Slovak-Cuban, professional dance couple, united by love and dance together in their life. Facebook event.
WAVES BRATISLAVA FESTIVAL
30.9. – 2.10.
Waves Bratislava is the city's first club and showcase festival in Slovakia. Since 2013 in autumn several clubs in city centre, unique off-locations, and the public space will merge into the zone of the Waves Bratislava Festival. A dozens of international alternative, electronic, rock, and club acts will be performing in the heart of the city – the SNP square. Side by side with local artists and musicians from all around the Europe will be part of the program. More details here.
NOTE: Some of the featured pictures come from the Facebook pages of the mentioned events.