What do you think about the public transport in Bratislava? Which places should you surely visit while in town? Where to go for a short trip get-away or have a great swim in summer? Here are some top tips for people visiting Bratislava from someone who used to live there for five years as an expat. Enjoy!
Public Transport
It is very easy for me to say "take public transport," however it may be quite a scary thing for visitors to a new country to do. But do it! You can easily search out the ways to purchase tickets on any tourist website; just stamp the ticket in the machine when you get on the bus/tram. And there you are, amongst the local life. People still give up seats for the old, mothers with children or the infirm willingly.  You will be amongst local life and this is an incredible window into the heart of any country. So don't be afraid. Many people speak English and this nation I have always found to be brim-full of helpful people. If you are still scared, take a taxi, none of these will cost very much. I could write a hundred of these, but here are just six top tips for the adventurous traveller in Slovakia starting in Bratislava.
Sky Bar
The Sky Bar in Bratislava sort of does exactly what it says on the tin. You will find it on the left hand side of Hviezdoslavovo Námestie (which is between the Danube and the old town) if you stand with your back to the opera house. Do not forget to look down the hole to one of the original city gates while you are here.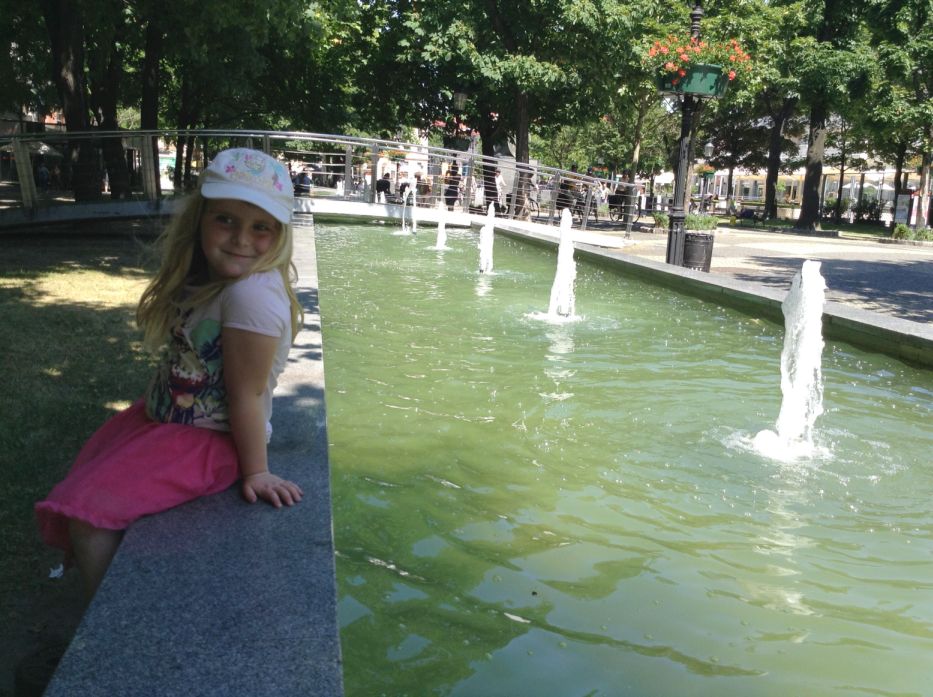 (source: Pete Baxter)
Sky Bar is a bar and it is in the sky (7th floor). You get a great view of the castle way over beyond up on the hill as well as the roofs of the old town below. If you like vodka, then you will love the 58 varieties to choose from here, not to mention the wide selection of whiskies. Skillfully crafted cocktails using some of the aforementioned will be served at ten euros or less and there is a fabulous choice of non-alcoholic ones, too. For those who are hungry, the menu will offer starters for ten euros or less and mains for under twenty. Everything we had there was recommended by the diner who tried it. But it is the view that really sells this place. Who would not love to sit under the stars staring up at the old castle as the sun sets or watching the bustle of the square and old town below? The menu boasts a Thai influence, but you are unlikely to find a more eclectic offering in the city. Should you find yourself in Bratislava, then book a table here – it is a popular place.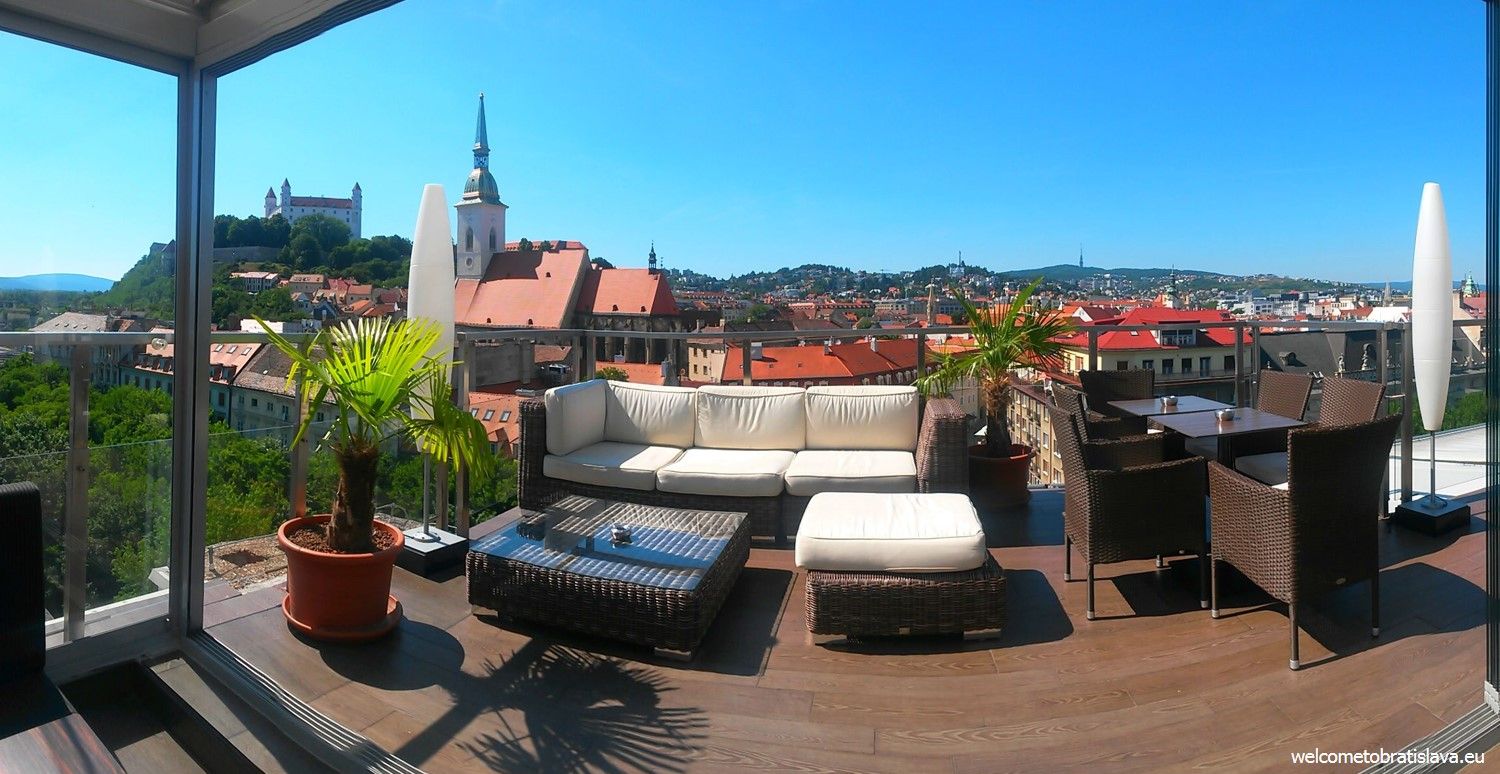 Swimming
Go and swim where the locals go and swim! Don't try it in the Danube – there are strong currents there.  But why would you want to when there are fabulous outdoor swimming pools with water slides and grass to picnic on? My favourite one was Rosnička – you can get a number 4 tram or 83 bus to Horné Krčace from the centre of Bratislava by the UFO bridge to get there. It is a lovely way to spend a sunny day with the locals. And when I say "spend a day," that is exactly what I mean; it is a great day out.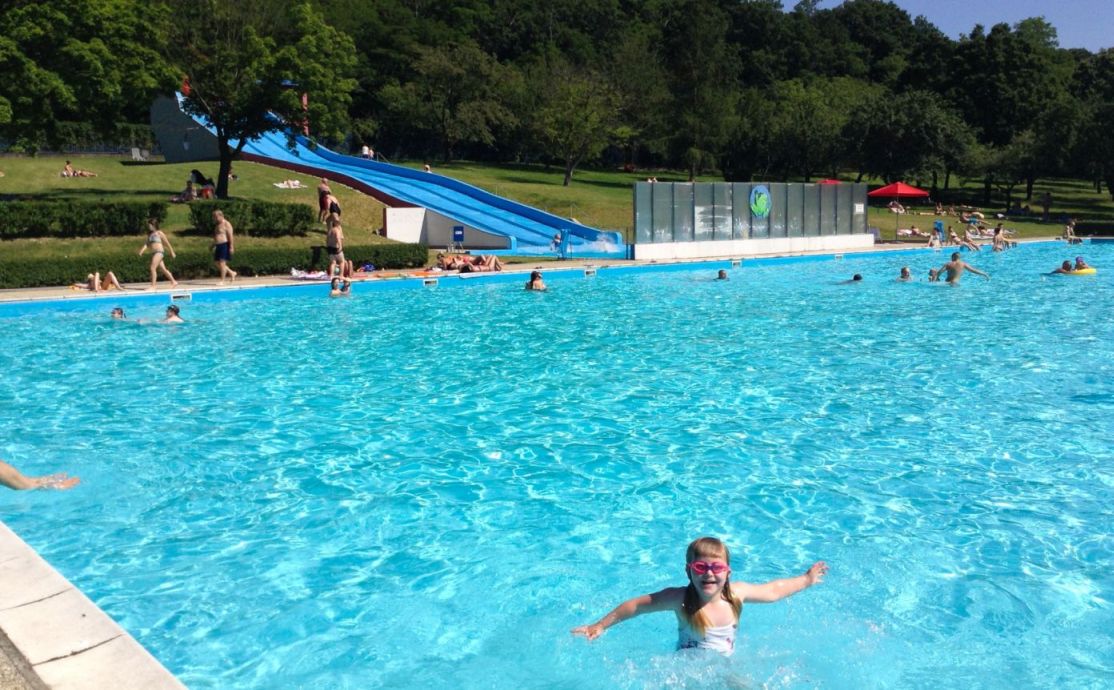 (source: Pete Baxter)
Explore Stupava
Well I am biased because I used to live in Stupava. But here are some reasons to visit it. The first weekend in October is the cabbage festival. You are very lucky if you are here then. Music, folk dances, culture and general fun around. But there is a Saturday market at any time of year. If you carry on the road past the market place down to the industrial estate (just follow the road), you will find the wonderful Stupavar microbrewery. There are some really tasty beers to try here if you follow the road. Behind the church and old people's home is a lovely long park to meander amongst and an economical café/bar half way through. The junk shop by Billa is also highly recommended if you have an eye for that sort of thing. To get to Stupava, take a 219 or 215 bus from the bus station in Bratislava. (map)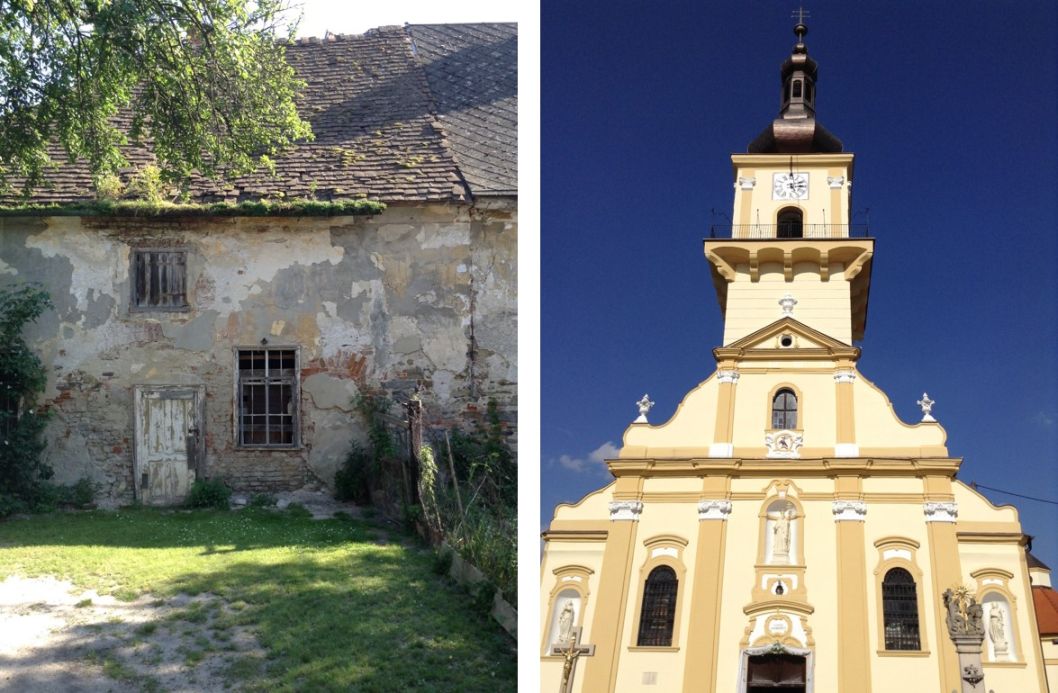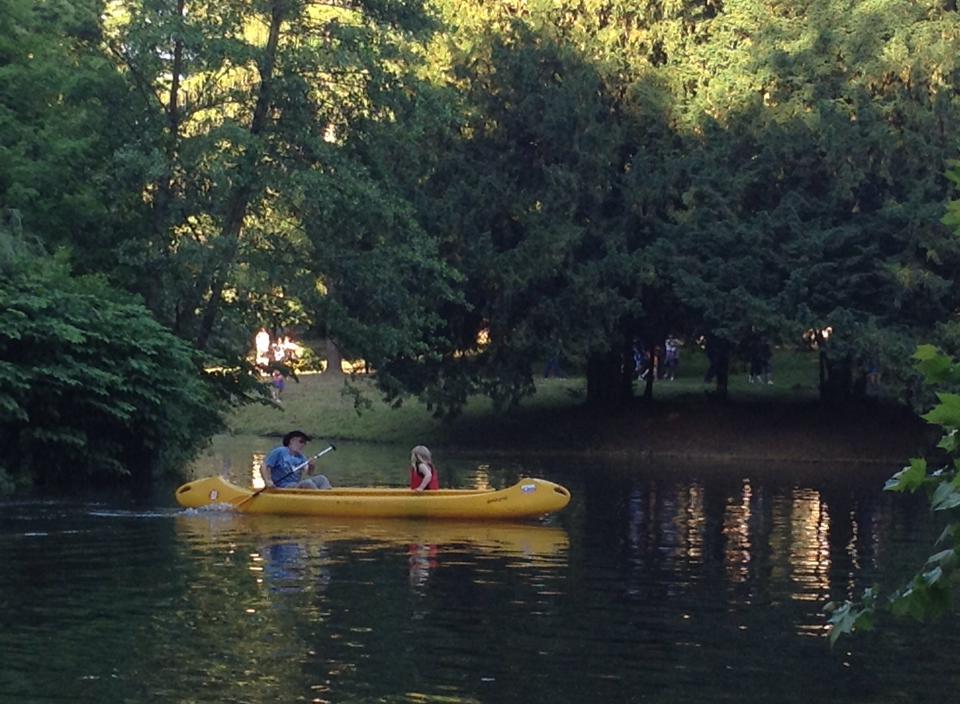 (source: Pete Baxter)
Bobsleighing and Koliba
Try bobsleighing up on Koliba Hill. You need to take trolleybus No. 203 to the end stop, then walk 1.5 km up to hill to Koliba. There is a cable car ride to the top of the hill and a great restaurant to try the classic Slovak fried cheese dish for a reasonable price. The woods are a great place to wonder around and look at the old-time ski lift (now non-functional): if you follow the path up from the restaurant, then you get to the very top, turn right and walk to the dry-run bobsleigh, which is really fun.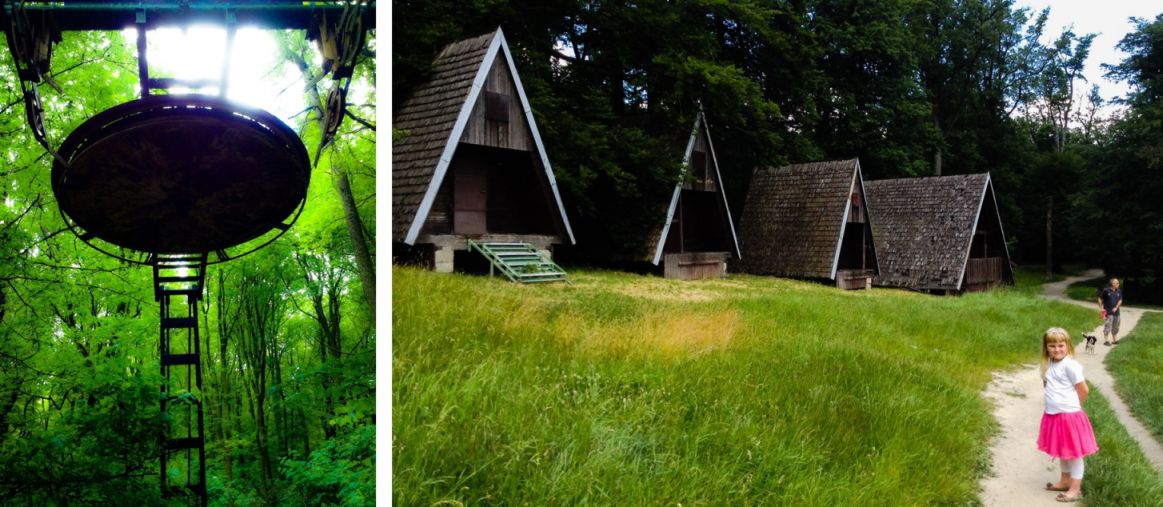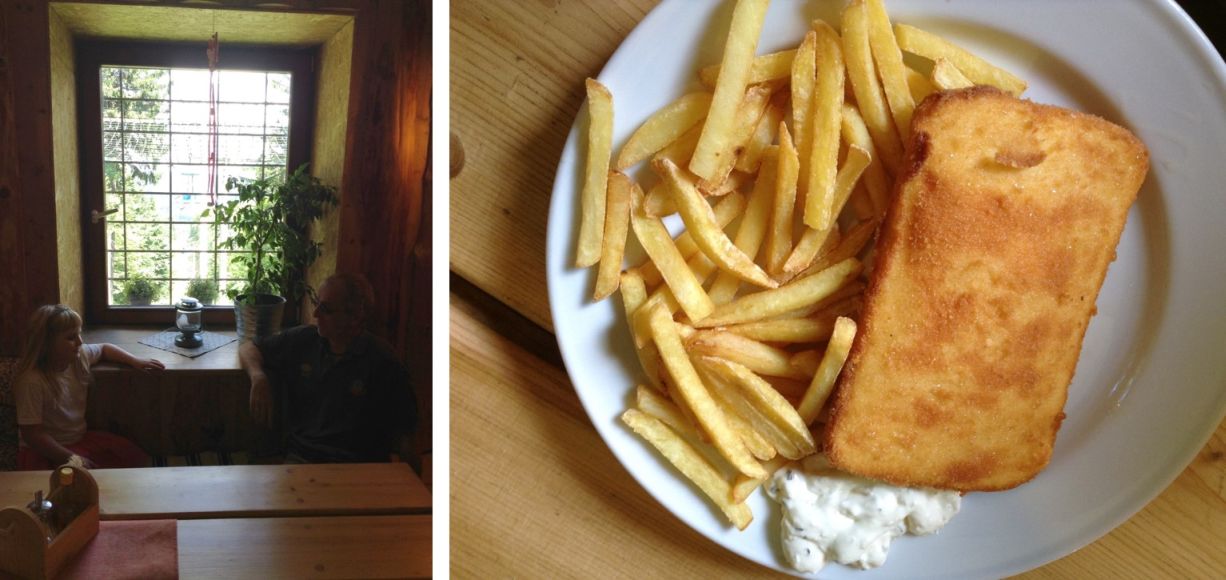 (source: Pete Baxter)
Christmas markets
What is not to love about the Christmas markets in Bratislava? The hot punches are different at each stall and they even have a "detský" punch for children. There will be ice skating rinks and a plenty of craft stalls, too. It is simply wonderful. OK, you can take a short train ride to Budapest or Vienna for the same Christmas market, but Bratislava is the one for me. There is the ice-skating at Hviezdoslavovo Námestie and the craft stalls in the middle of the old town, but it will snow in a way that seems like Christmas should be. And you will get to warm yourself up from drinking the delicious hot punches. I did, and I would do again.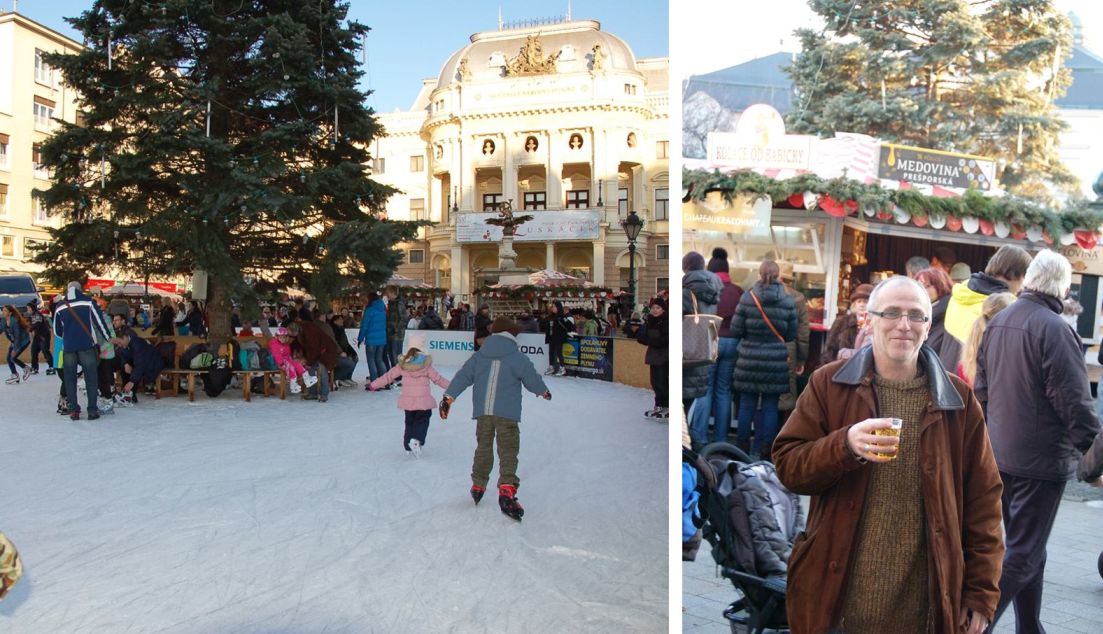 (source: Pete Baxter)
Devinska Nova Ves
Devinska Nova Ves is past the Devin Castle which you will find in all the tourist literature and so it should be found therein. But there is a bit of history to be found here and if you read my article here, then you will understand why. But how cool is it to stand with one foot in Austria, and one in Slovakia, on the Chuck Norris Bridge? (Editor's note: Its official name is the Freedom Bridge. Chuck Norris Bridge was one of the name suggestions which was outvoted though. However, people still love to use it.) To get to Devinska Nova Ves, take bus no. 21 from under the UFO bridge.


(source: Pete Baxter)
AUTHOR'S BIO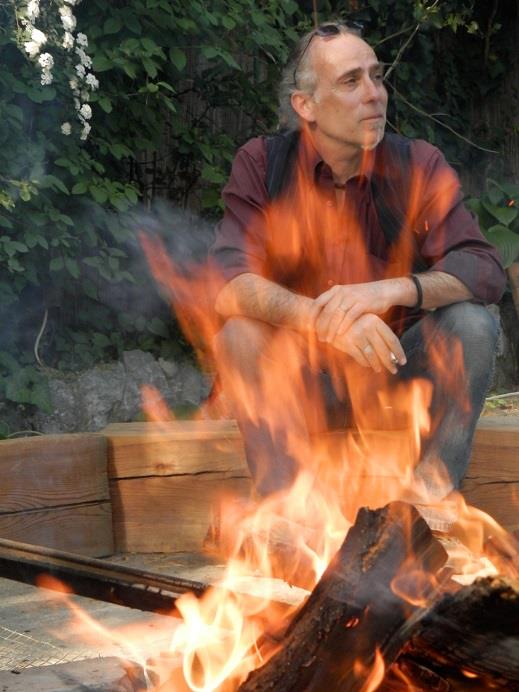 Pete Baxter comes from UK and is an expat who lived in Bratislava for a few years. He is the author or the blog WheatyPetes.world which is a series of pieces based on his experiences of world travel, touching on history, culture, global issues and the nature of travel itself. Sometimes sad, sometimes funny, but always thought-provoking, it is supported by photographs taken at the time and aims to take you with him on his global journeys.
.
WOULD YOU LIKE TO BE FEATURED ON OUR PAGE?
If you have a story to share, a topic that you think might be interesting for our readers, and you like writing, get in touch with us and we will think of a way to feature you here 🙂