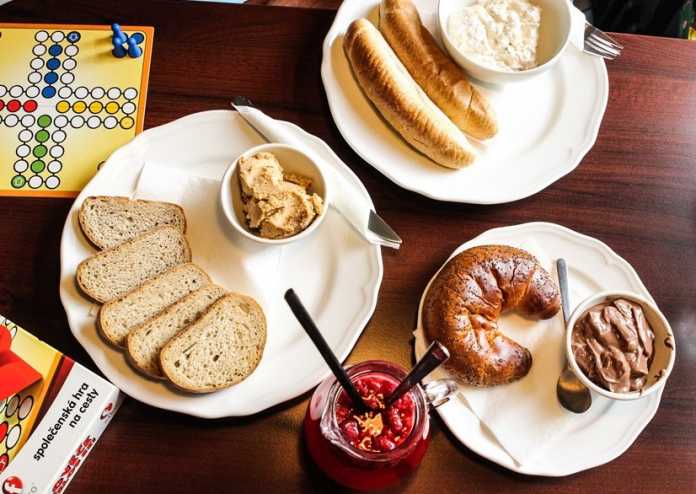 If you are a fan of Czechoslovak popular culture of 70's and late 80's, or you just want to soak up the atmosphere of (we dare to say) a late-communist living room, Škodovka cafe in the city center is the place you want to visit.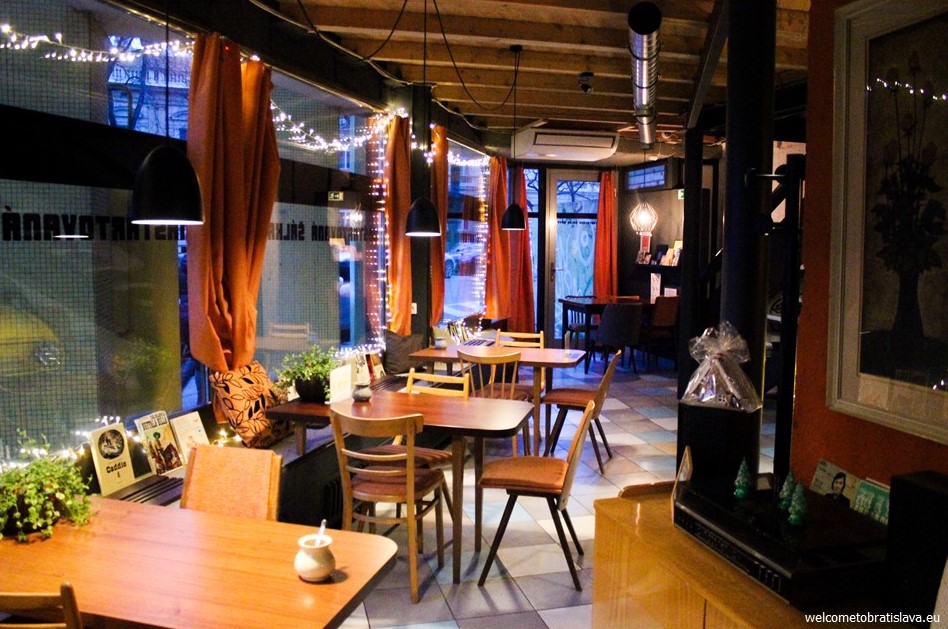 LOCATION
Škodovka is located on the Medená Street in the Old Town. It is easily accessible by walking – it stands only a 5 minute walk from the Danube embankment. The cafe looks like the typical car-parts shop on 1980's Bratislava street from the outside except the fact that you can see people chatting in the old wooden sofas by the window.
INTERIOR
What will definitely attract your attention when you enter this cafe is the half (yes, only the front half) of the yellow car which is the dominating object of the interior design. That car is Škoda 100, a typical car of the late communist era in Czechoslovakia, produced since 1969 in Mladá Boleslav, Czech Republic, and the name of the place "Škodovka" is just the slang term for all Czechoslovak cars made by Škoda autos.


That unique place is fulfilled by vintage artefacts so you can explore the old cupboard from "everybody's grandma's apartment" where the staff keeps the coffee cups, decorated with typical brown ornaments, or try to use the old phone that doesn't really have buttons.
Reduced lighting from orange lampshades makes you feel discreet and together with the thematic music create the impression of famous Czech movie "Pelíšky." The bar is the only modern part of the inside space but… we don't want to loose in time, right?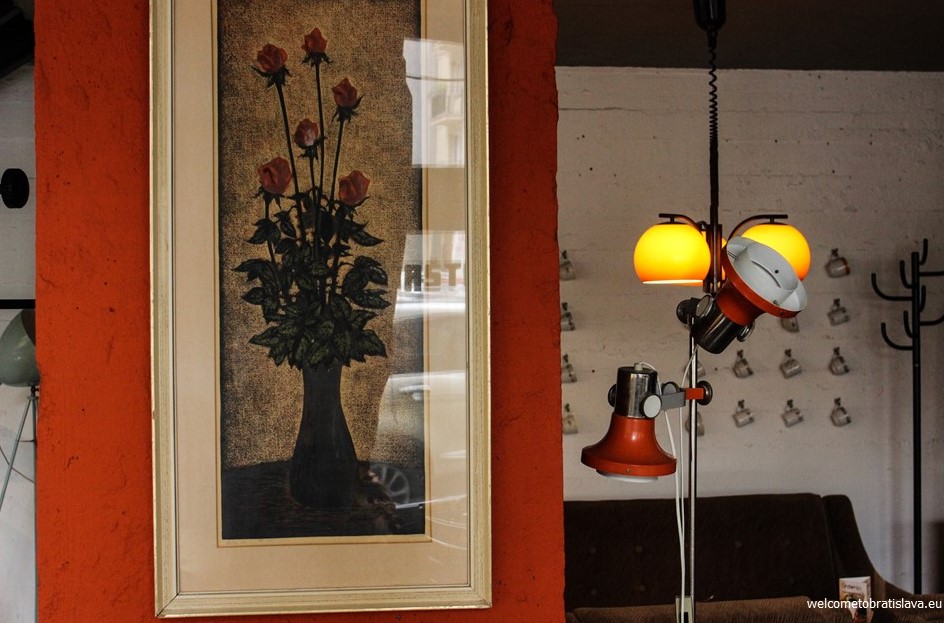 WHAT TO HAVE IN ŠKODOVKA?
Not only the furniture and accessories are what brings you back to Bratislava 1976 but also what they offer in the menu.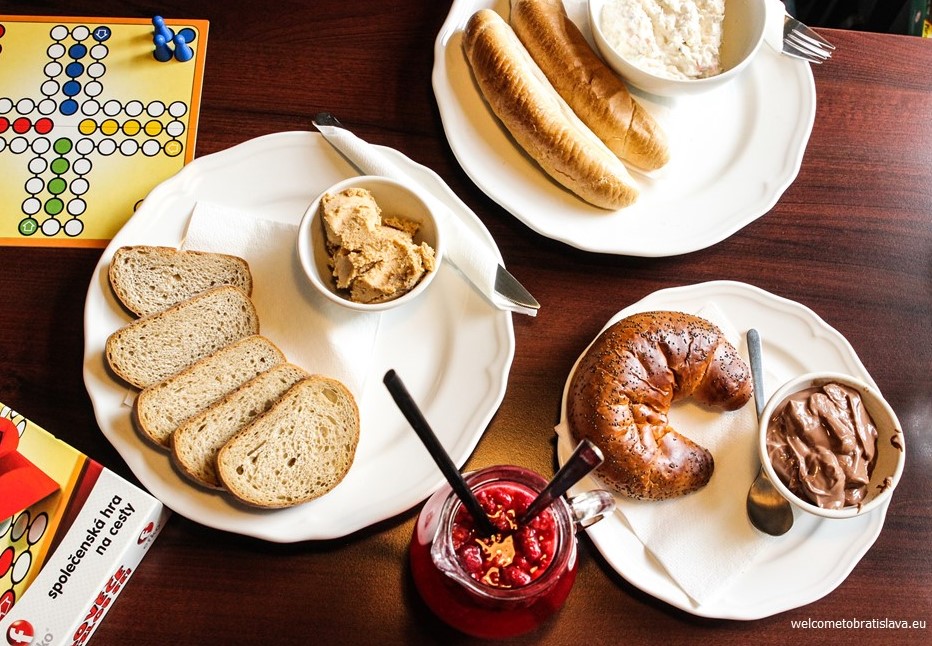 We would highly recommend to come here for breakfast and have a "Termix s makovkou" (sweet curd cheese/yogurt dessert served with sweet roll bread with poppy seed on top) and finish it with the "mama's" cocoa drink from everybody's childhood.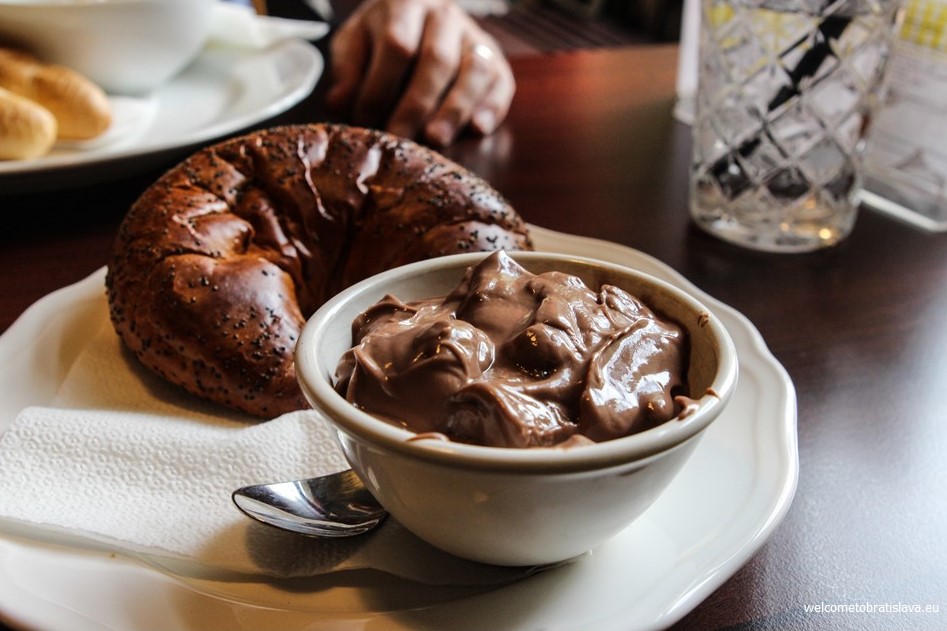 Another must-try thing on your way to the past is the "treska s rožkami" (cod in mayonnaise). A legendary product all over Slovakia, with original flavor linked to a long tradition. If you do not dare, try bread with one of the traditional spreads such as " bryndzová" (made out of special sheep cheese) or "oškvarková" (made out of cracklings).

If you don't enjoy throwbacks and you prefer something more mature, definitely go for a coffee or, after the sunset, enjoy some typical alcoholic drinks including plum hard liquor or the legendary Czech beer Pilsner. "Coca Cola alike but different" cold drink Kofola is a must, especially in hot summer afternoons – thank us later!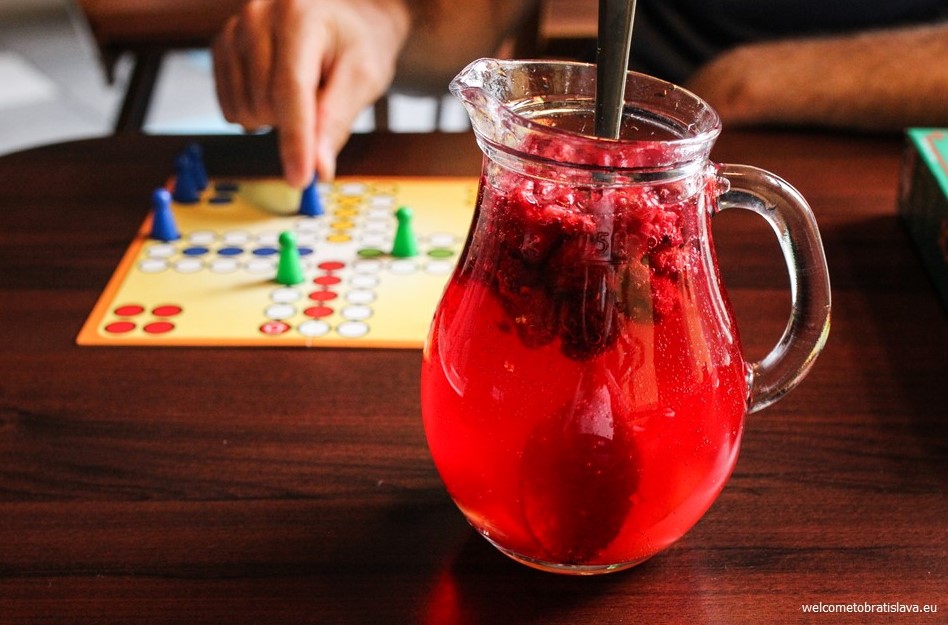 Not everything from that era was great but being back for an hour? Why not!
Author: Martin Komloš, photo credits: Zuzana Mýtna

 OPEN HOURS: Check the official FB site


 ADDRESS: Medená 21


 CONNECT: Website, Facebook


 MAP LOCATION: