As we have a new baby member of WTB team, shopping of the baby things became kind of a possession for some of us:D And as Slovakia has many creative and skilful people and we like to support small local businesses, we love to shop their original Slovak products. Get inspired by this list of the Slovak designer brands for kids! We were happy to learn about them and we hope you will like their works as well:)
KIDS CLOTHING
LAPAJ
Slow fashion for kids using bio materials. Cute animal and fruit patterns, subtle colors, simple cut and high quality. Their pieces are comfortable and functional. You can buy their products through the Slovak  portal of handmade products Sashe or at various markets in Bratislava.


 CONNECT: Facebook 
MILE
The brand established by two moms who wanted their kids to wear something comfortable, healthy and nice (BTW "mile" translates as "cute"). They love playful motives and anything that reminds of the summers spent in the grandma's garden. You can feel a retro touch in this brand's clothing pieces. Expect clean lines and simplicity. Our favourite is the "Cute Winter" collection!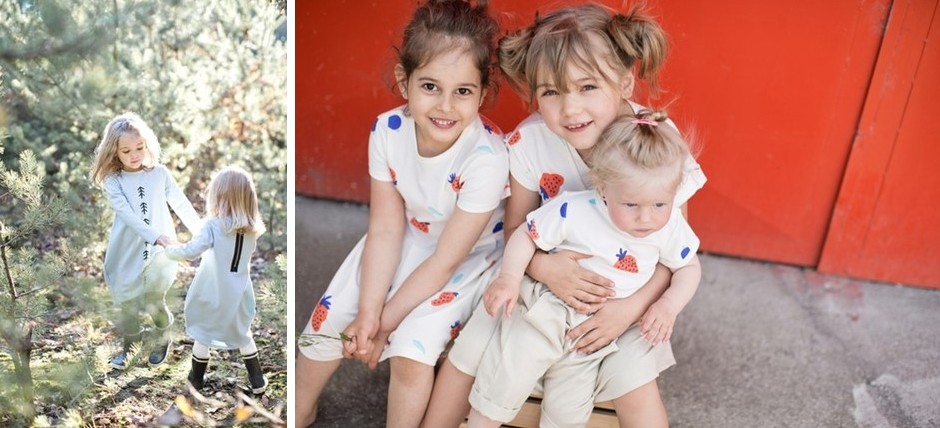 CONNECT: Website 
MY DIOBO
My Diobo specializes in the baby bonnets. Established by two moms who missed pretty summer bonnets for their little ones in Slovakia. All are produced here in Slovakia, using natural materials such as cotton, linen or viscose. We just love their design!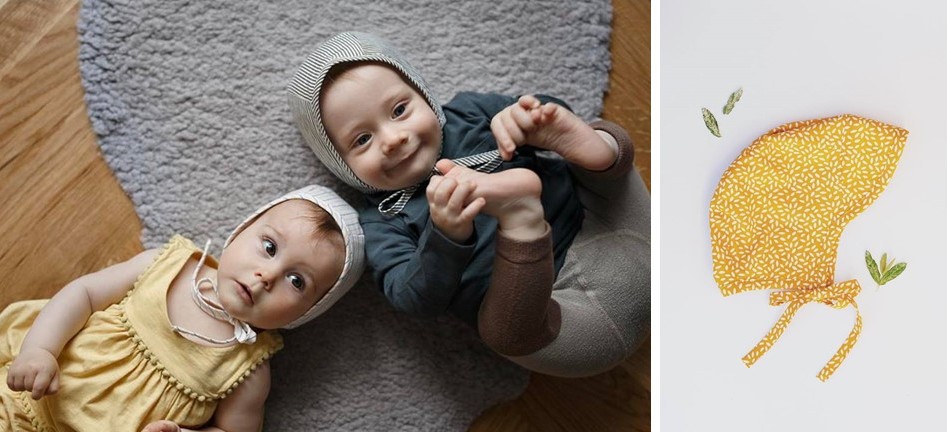 CONNECT: Facebook 
LITTLE PEOPLE BY SPECIAL DRESS
This brand connects simplicity and functionality. The best is that all the pieces are easy to combine with each other and build up the whole outfit. The collections are mostly for the little ones but they have also few pieces for moms and dads, so you can match your clothes with your kids. We absolutely recommend the headbands:)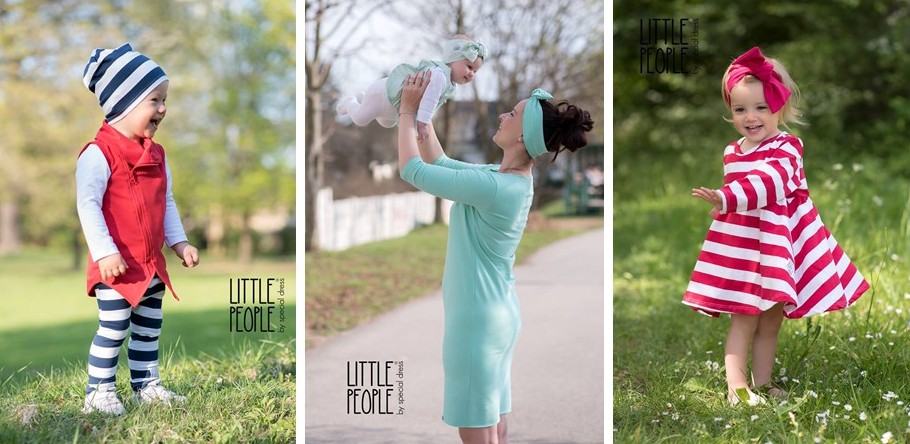 CONNECT:  Website
ZUPPA
This is another Slovak brand which offers the most stylish pieces for kids. They create all the patterns and colors of various collections specifically for the Zuppa brand. Everything is made out of the certified materials suitable for the kids. Their products are more focused on toddlers than newborns. For us, the skirt-leggings are the top idea!


 CONNECT:  Website
MIRAU
A Slovak brand established in 1997 with the aim to bring quality and new look into the Slovak fashion. The pieces are highly stylish with unique accessories and various materials. Fantasy is dominant with these products. Check out their huge bows!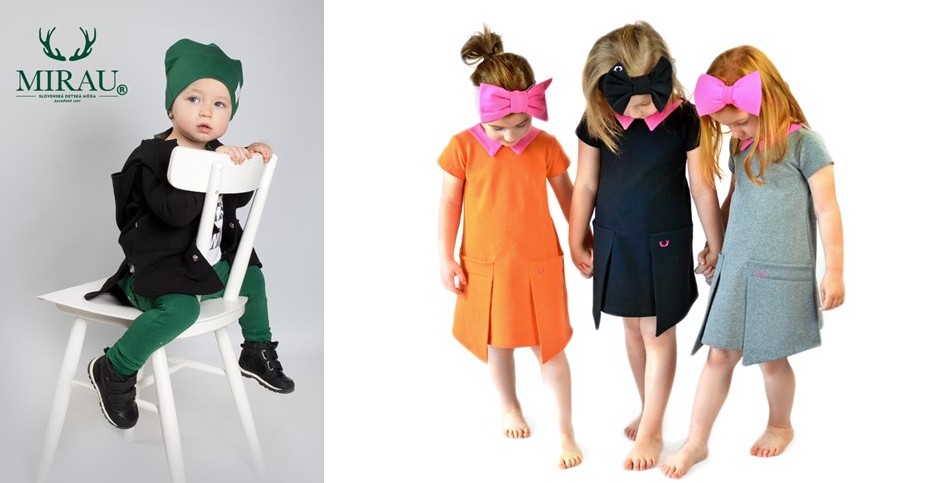 CONNECT: Website 
MØE
Two longtime friends – moms of two little girls have established this brand. The main inspiration for Moe is the Scandinavian style and it follows its values like simplicity, functionality and natural motives. They offer mostly leggings, knee-socks, socks and shoes made out of the certified naturally colored leather. Their characteristics are neutral colors and natural materials.


 CONNECT: Website 
RAK
This is a shoemaker family business since 1993. You can feel the tradition and joy from this brand. Really beautiful shoes for the first baby steps:)


 CONNECT: Website 
TOYS
JUST LOVE
A Slovak couple has established this brand and they produce the cutest stuffed animals ideal for snuggling. They also make very cute satchels with animal faces. Adorable!


 CONNECT: Website 
LUVDOLLS
Adorable textile dolls and beautiful accessories for a baby room, predominantly in the pastel colors. All made by a creative mom who is also a super nice person to communicate with. All can be purchased through Facebook or the Slovak portal of handmade products Sashe however you need to watch the offer as only few items are being sold at a time and they rotate regularly. We especially love the bear dolls!


 CONNECT: Facebook
LOVE COLORS  
Julianna Rencés Kovács is a creative founder of the brand Love Colors that produces amazing hand-made stuffed toys from designer fabrics as well as unique decorations for children' rooms like pillows, bed covers or baldachins. You can get here lovely matching sets for the room of your little ones! All Slovak hip moms have at least one of these things!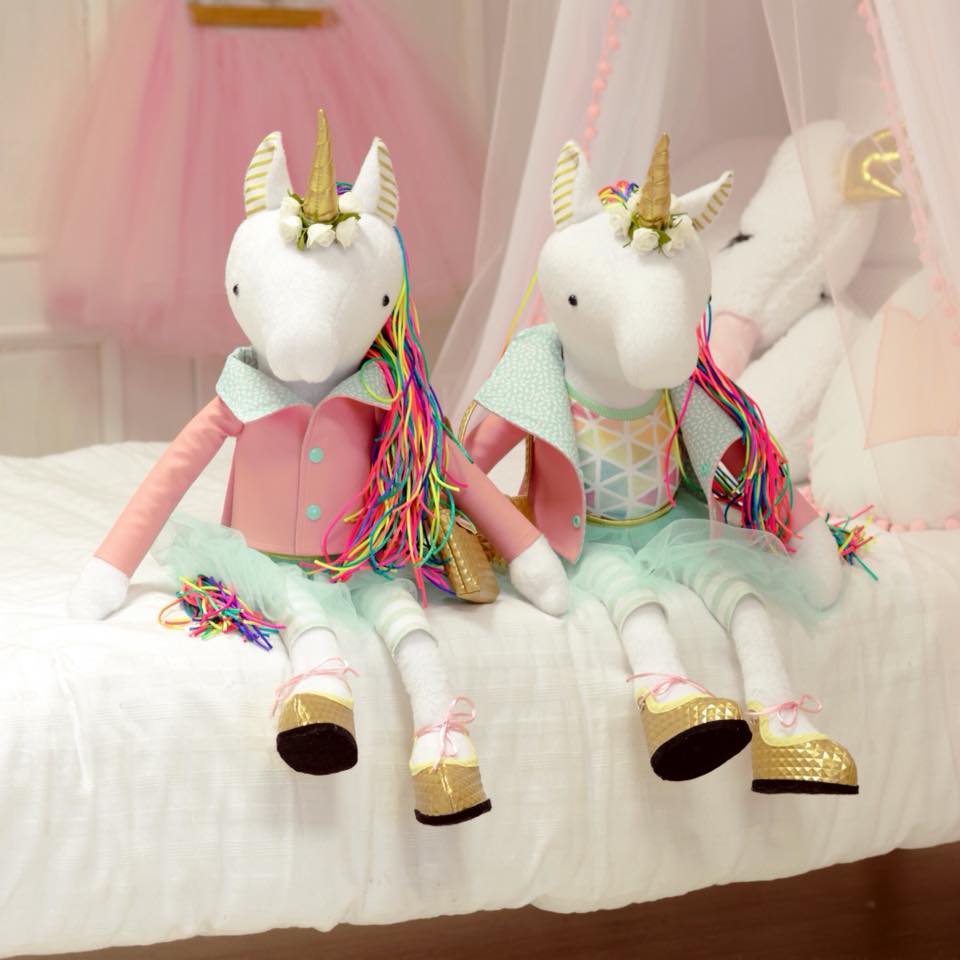 CONNECT: Facebook
KIDS FURNITURE

VILLO DESIGN
Their aim is to fuse fun and play by making the high quality design products that are both a piece of furniture and a toy at the same time. There are many great products they have – one of them is called KUKO – a convertible wooden furniture which reacts on the specific needs of your children as they are growing up. It can be transformed into several different furnitures – a cradle, a child table, a bench, shelf or storage for toys, so it grows together with your baby. We love its design and multiple purposes.


 CONNECT: Website 
OTHER NECESSITIES
MILASH
A Slovak producer of waterproof picnic blankets and playmats. They have wonderful designs and the products are of a great quality. It truly represents an original and unique design, precise handmade tailoring and longevity.All the blankets are produced in a limited series from designer-made high quality cotton fabrics.

 CONNECT: Website 
RISCHINO
Slovak producer of ergonomic baby carriers (full buckle and half buckle, standard and XXL, and wraps. A Slovak mom of two (soon three) has established the brand and her products has become a huge hit among Slovak moms. All of the carriers are certified, handmade and with the bio cotton. There are many instructions videos on how to set the carrier and even a FB group to answer all potential quaestions. We can so recommend this!


 CONNECT: Website 
Author: Zuzana Mytna
NOTE: The photos used in this article come from some of the above mentioned webpages and FB sites and we do not own any rights to them.