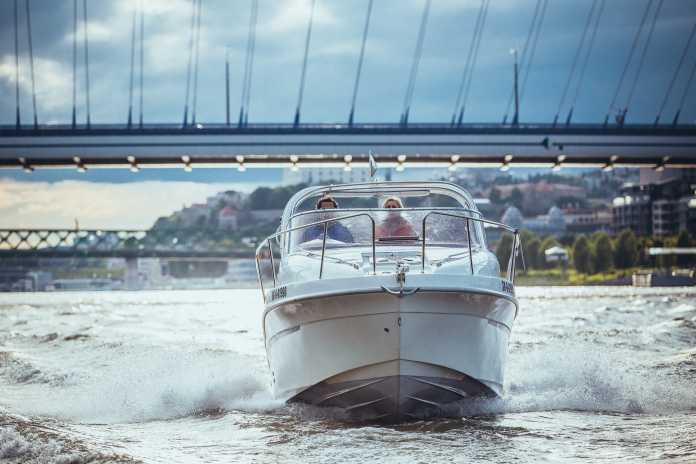 Experience Bratislava sightseeing from a new perspective – looking at it from the river! Take your friends, have some romance with your date, enjoy family time with your relatives or have fun with your colleagues thanks to adrenaline team building on water. With these speedboat river cruises you can admire the beautiful scenery, main sights of our capital as well as discover hidden spots only reachable by boat.
SPEEDBOAT RIVER CRUISES: WHAT'S IN FOR YOU
A speedboat trip on Danube is a unique experience and a perfect summer time activity. Do you seek relax? Do you prefer adrenaline? Do you want to have a romantic moment with your half? Or, a combination of all? You can choose a trip according to your interests –  and after onboarding just switch off and enjoy yourself, as everything will be under the supervision of a pleasant and experienced captain.
THE SPEEDBOAT
The beauty which you will board is a SELVA 6.7 Cruiser with the capacity of 7 people. This means, you can be a group of up to 6 people as the seventh one is the captain.
There is a big comfortable cabin with a toilet and water. No worries if a storm occurs during your trip – the speedboat is fully protected against rain.


(source: motorovycln.sk)
MEETING POINT / PICK UP
Once you sign up for your adventure, there are three options to board the boat, usually depending on the type and length of the cruise. Two are conveniently located in the city centre and one requires a 15 minute drive outside the centre – to Vlčie Hrdlo. The easiest way to find it is to put "Bufet Relax" to your Google Maps app/GPS – where you can park your car, too. Or leave the taxi. The entrance is opposite to the buffet.

Otherwise, you can meet the captain near Eurovea or Dunajsky pivovar on the opposite side of the river.

SPEEDBOAT TRIPS
With 16 excursions and other special cruises "on the menu," there's quite something to choose from! Besides the regular offer, you can also ask for a trip tailored according to your needs or ideas. For our trip we met with our personal captain Robo at Vlčie Hrdlo.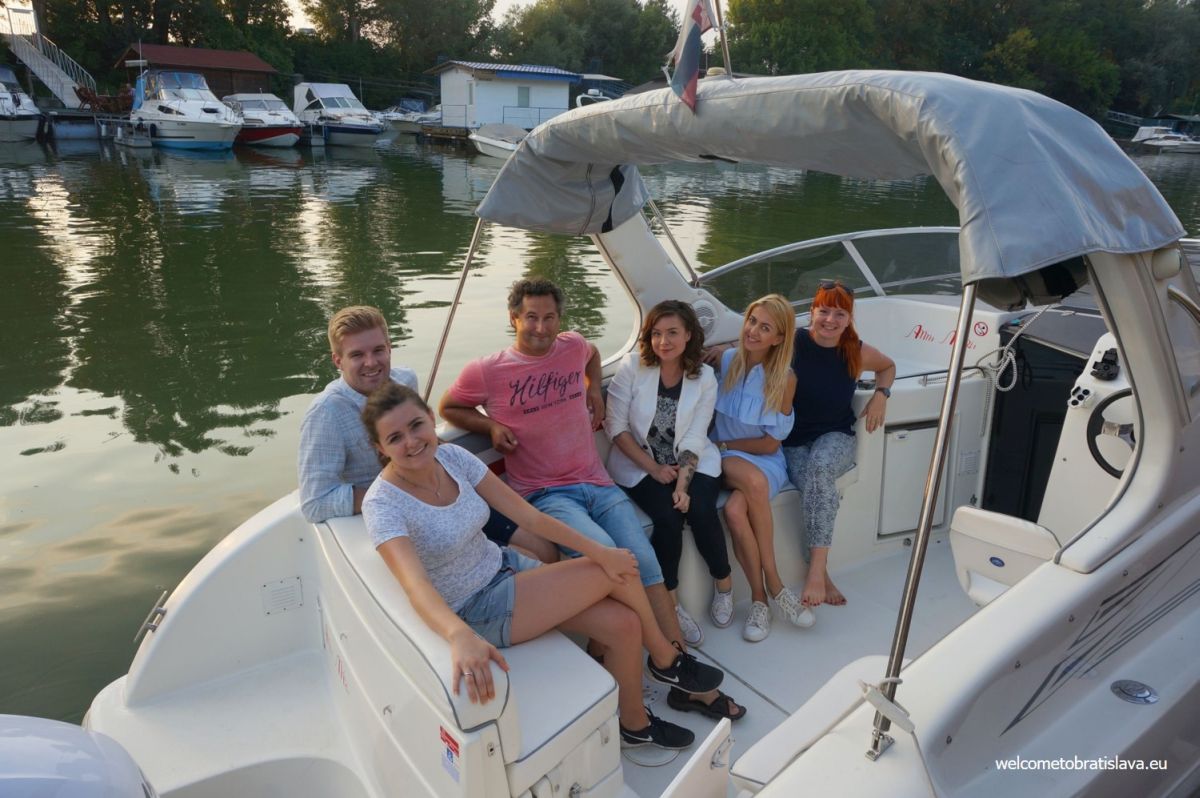 After a short intro and receiving the basic details about what we could be looking forward to, off we went full of excitement!

OTHER KIND OF SIGHTSEEING
Sightseeing on the beautiful and long Danube gives you more options. You can cruise around the city center as well as wider Bratislava, or prelong the trip and visit also Austria or Hungary!
HIDDEN BAYS AND A SWIMMING BREAK
One of the great things about being on a boat is that you get to see places you would not otherwise reach. Such ones include for instance hidden bays in the outskirt parts of the city…


… that give you an option to jump in the water and swim!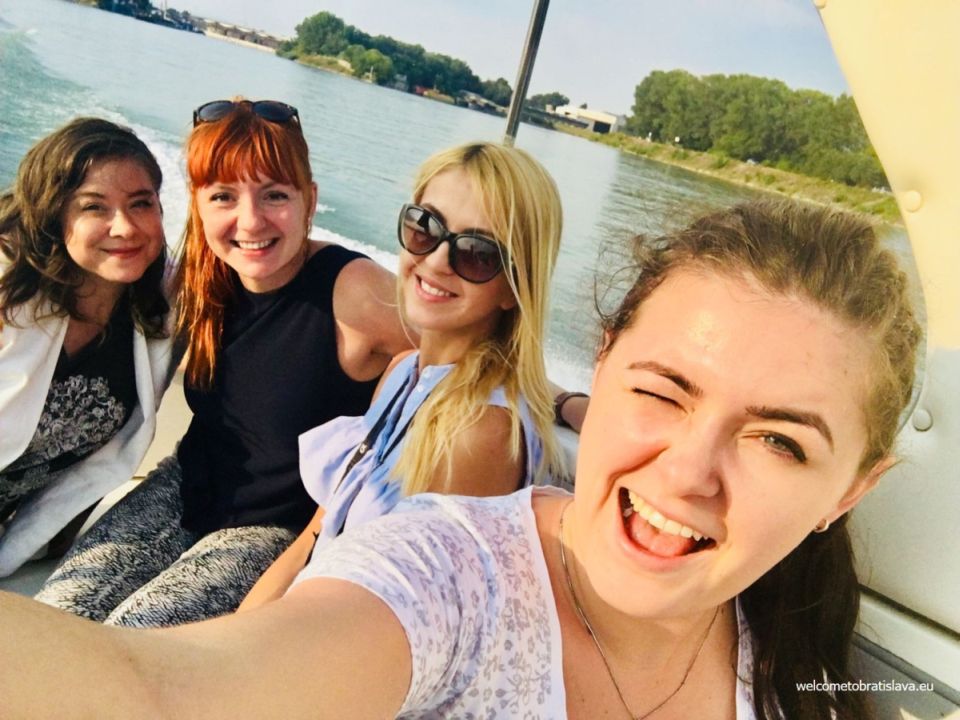 Usually there is always a swimming break for the boat crew – but you can of course also choose not to and just admire the view :)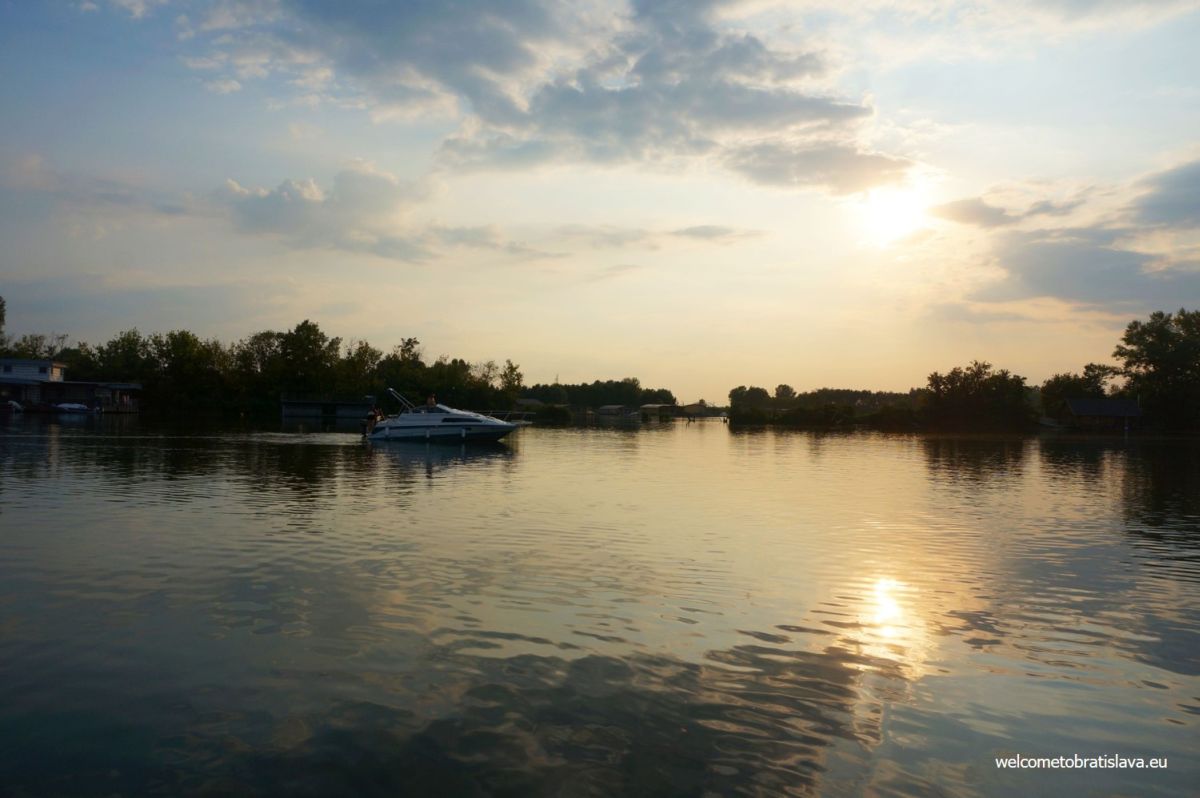 DRINKING REGIME IS IMPORTANT
Champagne, baby! In the price of your trip, a bottle of champagne or soft drinks (pick wisely!) are always included.

And, a stop at a chosen riverside cafe or restaurant is in the program, too.

What to bring with you: No special clothes or equipment is needed but it is recommended not to bring shoes with black sole or high heels, for obvious reasons. Wear clothes according to the weather, and remember it can get a bit windy in a speedboat :D so a (waterproof) jumper/jacket or a scarf might be a good thing to have if you have tendency to get sick easily.
YOUR PERSONAL CAPTAIN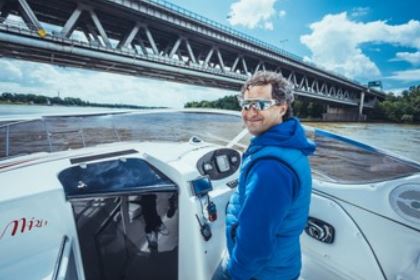 Robo Čirke, the company owner, is a passionate sailor. He fell for it from the first moment because, as he says, "you can feel incredibly free on water." For him, speedboat cruises are closely connected to discovering the country and its landscapes, plus gives you a chance to meet interesting people. That is why he decided to share his own boat with others, and now has a team offering beautiful speedboat excursions on Danube.
Note: Captain and fuel are included in the price of the trip.
OTHER SERVICES TO ENJOY
Are you a good captain? Rent the boat privately! Do you need to get better in parking, maneuvering or anchoring the boat? Book Robo as your teacher! Are you into water skiing? That is also on the menu. And, if you are considering your next vacation to be yacht holidays in Europe or more exotic countries such as Seychelles, Caribbean or Thailand, you have just found your future captain providing yacht vacations :)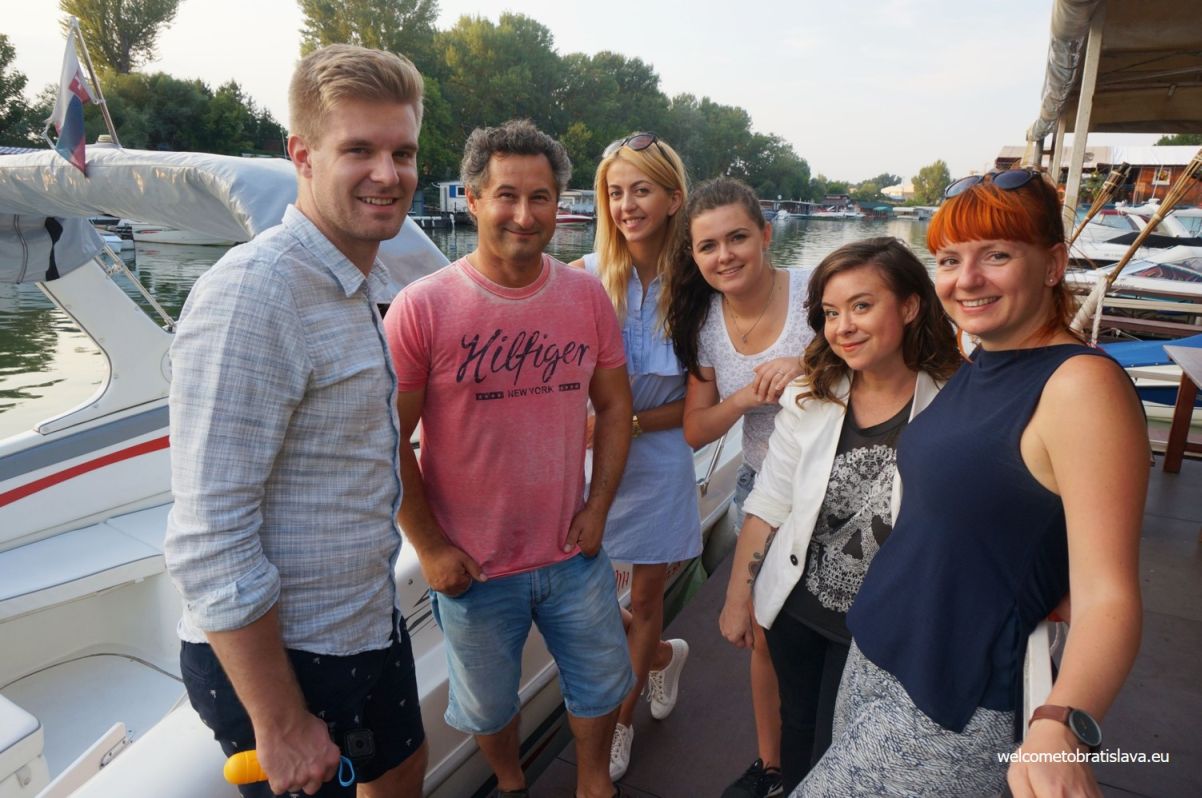 CHECK OUT THE VIDEO FROM OUR TRIP!
So, does this new way of getting to know Danube and Bratislava sounds cool enough to you?
Contact the captain to book your cruise right now!
Author: Maria Kecsoova