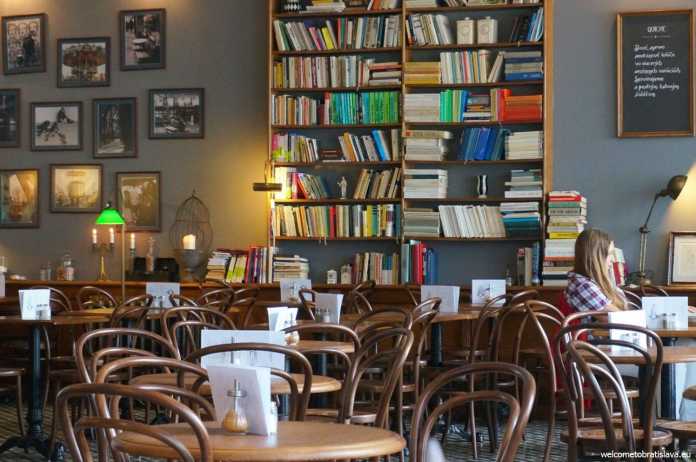 You will find a special atmosphere in this Parisian style bistro. As a bonus, you will also appease your taste buds and have a fabulous culinary experience. A perfect spot to meet friends, arrange a rendezvous or just relax. You'll not want to dine elsewhere until you try everything on their menu!
LOCATION
St. Germain is located in a wider center but still walking distance from the Old Town. It will take you 5-10 minutes to get here from Hviezdoslav's Square. Look for the trolleybus stop at Cintorinska Street "Nemocnica sv. Michala"– right behind it, when turning left, you will see a small passage where you need to go. St. Germain will be on your left side, on Rajska street 7.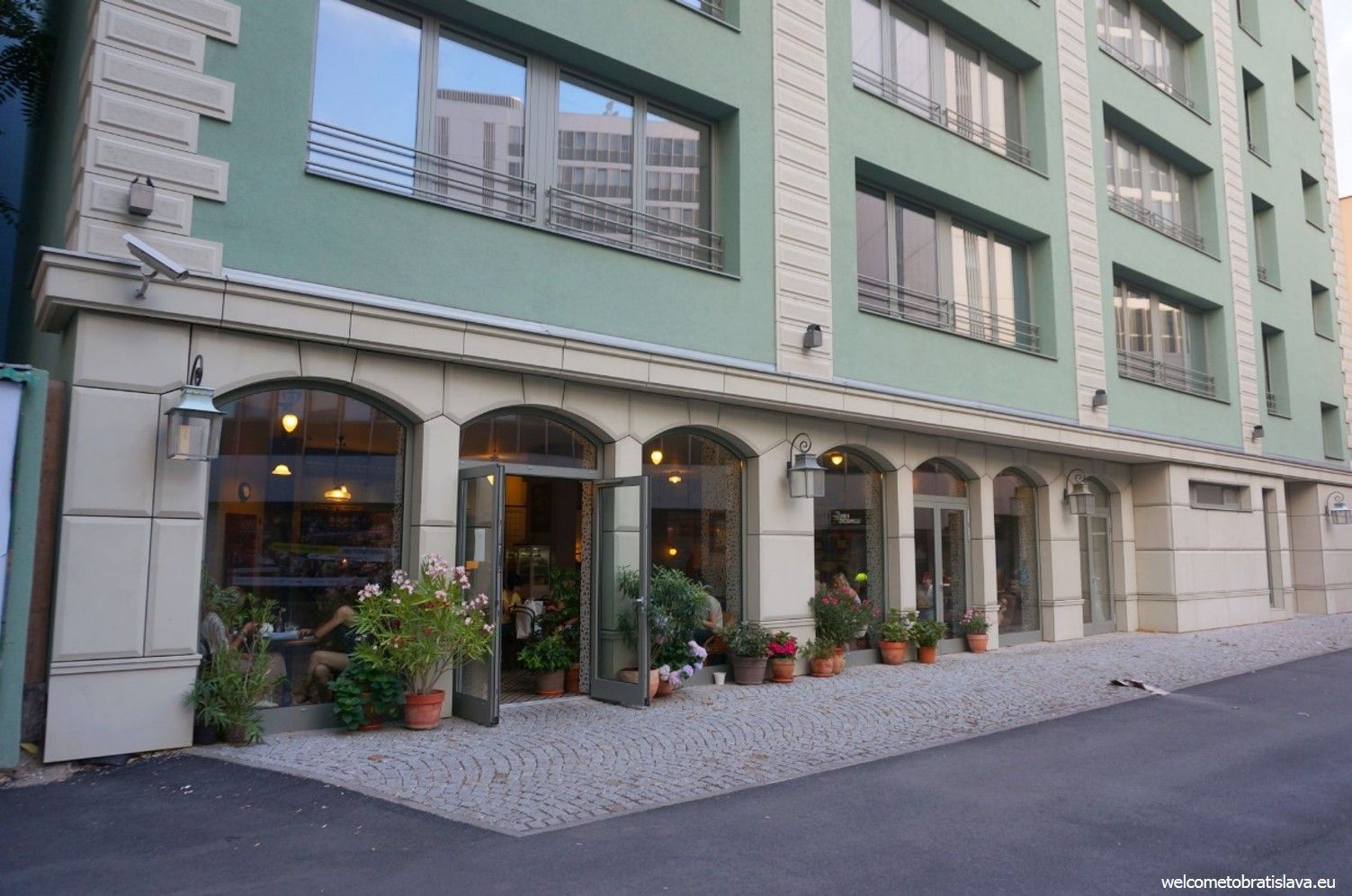 THE INTERIOR
St. Germain's characteristic features are its bookshelves, different kinds of lamps and photos of Paris hanging on all the walls. The whole interior is very adorable and if you are a fan of the city of love, you'll definitely like it here.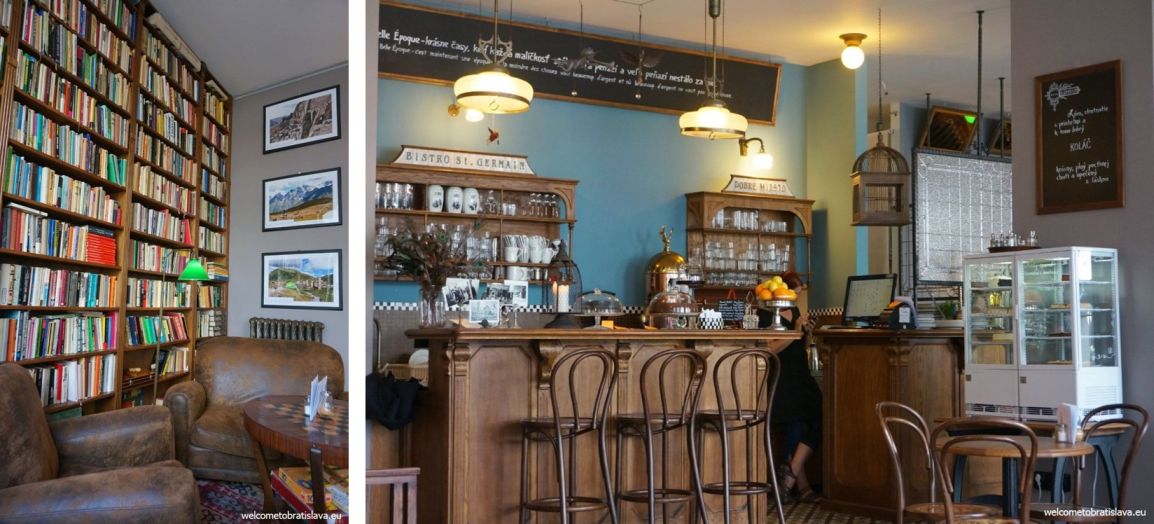 In one of its corners there is a set of big armchairs where you can relax with a coffee and a cake.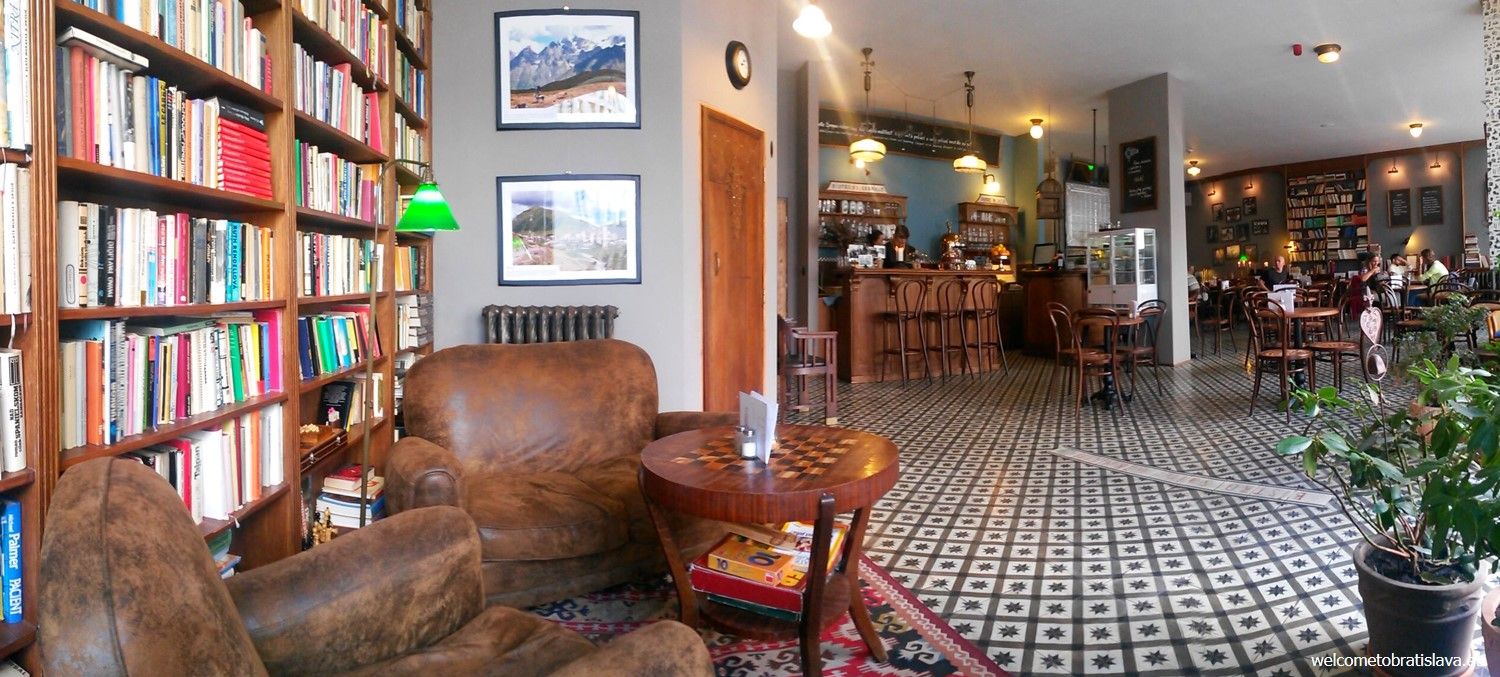 The rest of the space is filled with wooden tables and chairs in a French style.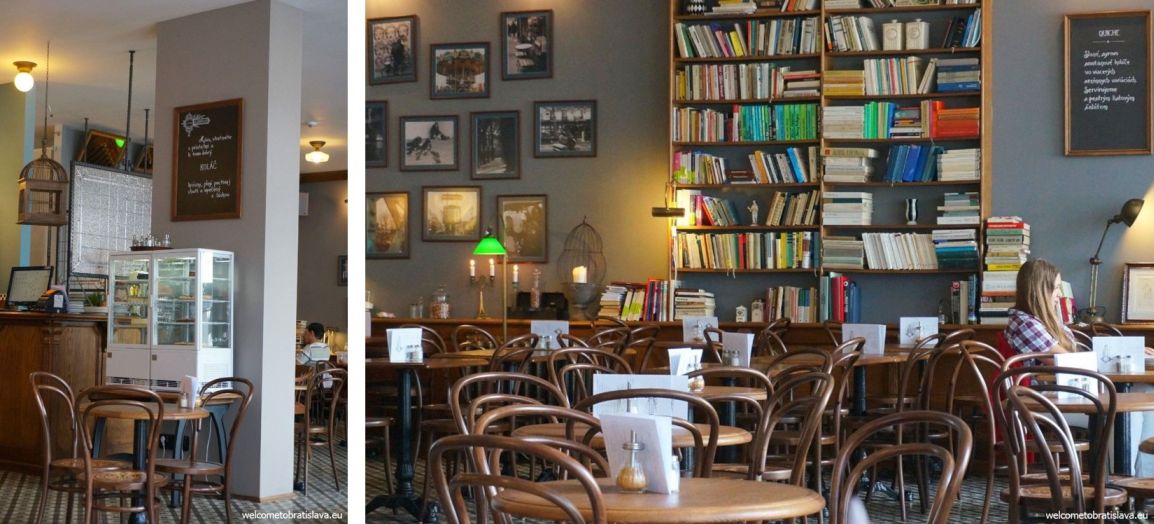 Whether we come in during the day or in the evening, we always feel very comfortable at this place. Its stylish elegance goes hand in hand with the super friendly and always smiling service and delicious food.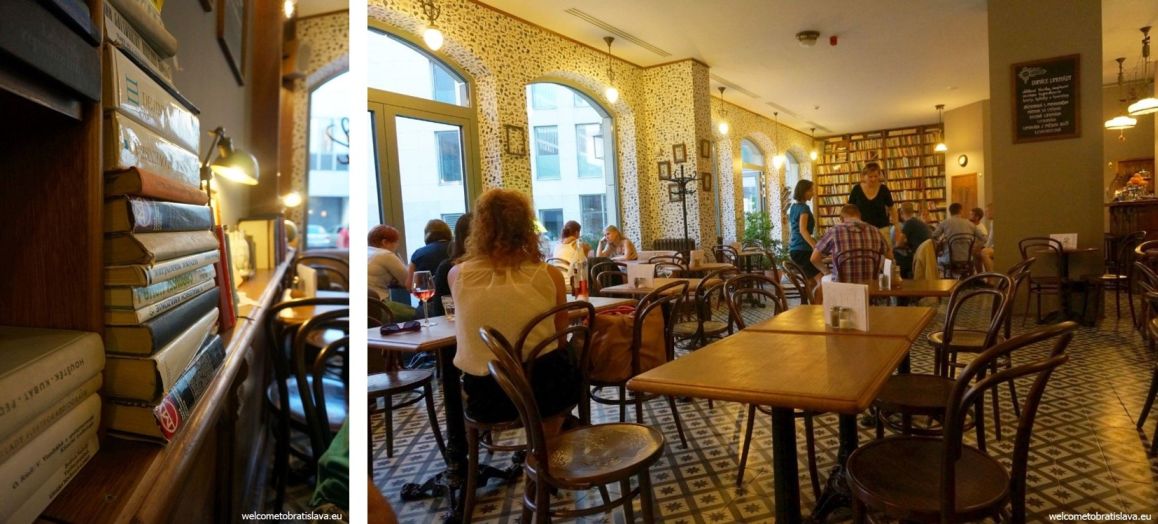 No wonder it gets full very often and you'd better make a reservation if you want to make sure to have a table – especially in the evenings.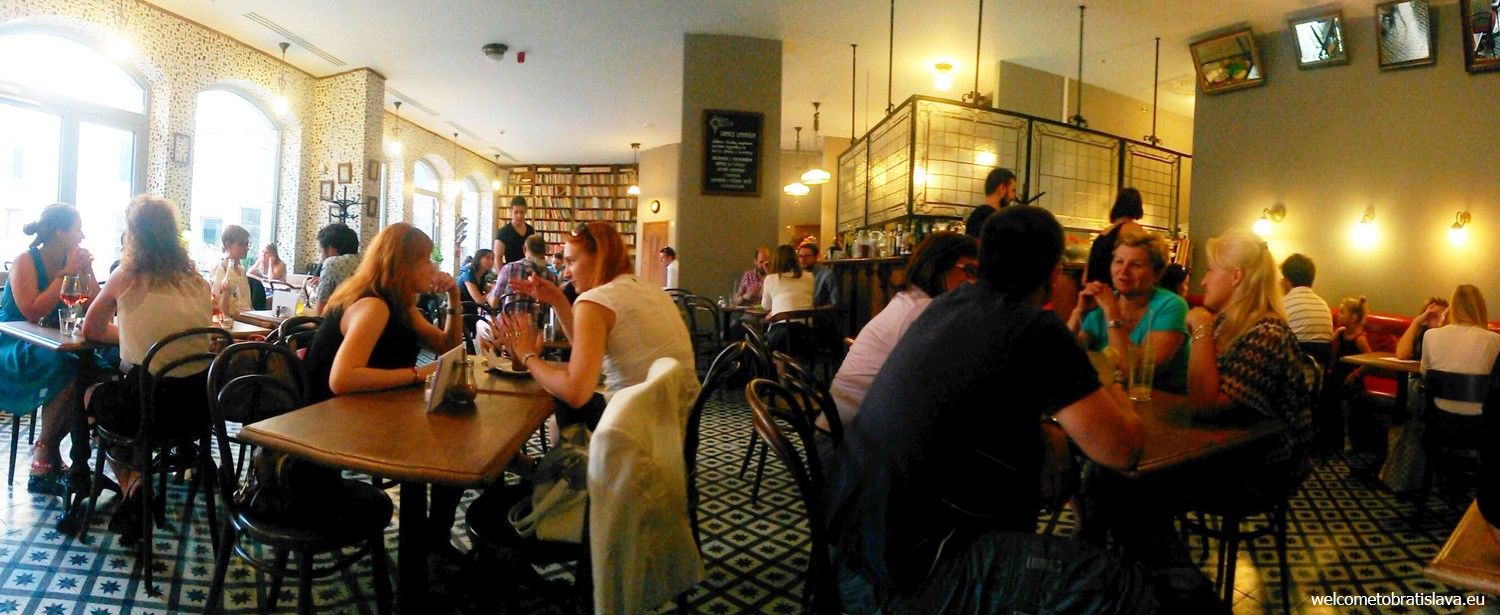 WHAT TO HAVE IN THE ST. GERMAIN?
Whenever we have something here, it is always very good quality. We recommend to try their quesadilla filled with baked ham, scallion, jalapenos, tomato, cheese and coriander (not spicy). Loved it. The grilled camembert cheese with raspberry sauce and salad was also tasty.
The lamb's lettuce salad with blue cheese, nuts, grapes and honey & mustard sauce is delicious. A perfect combination of eating well and not too replete. If you are a meat-person, go for the Caesar wrap with chicken, bacon, sun-dried tomatoes and Parmesan :)
In the autumn and winter time St. Germain includes soups to their menu. They are in general very tasty. If you like sandwiches, you might want to try their Club Sandwich.
If you feel like having something small, go for the fried potatoes or a pancake with cheese and mushrooms.
Their home-made lemonades are very tasty and come in unusual flavors. The lavender one is our top favorite. You can also have a beer, various types of coffee, soft drinks or wine. They have a limited choice of alcoholic shots but that's not the main reason you'd come to this place anyway.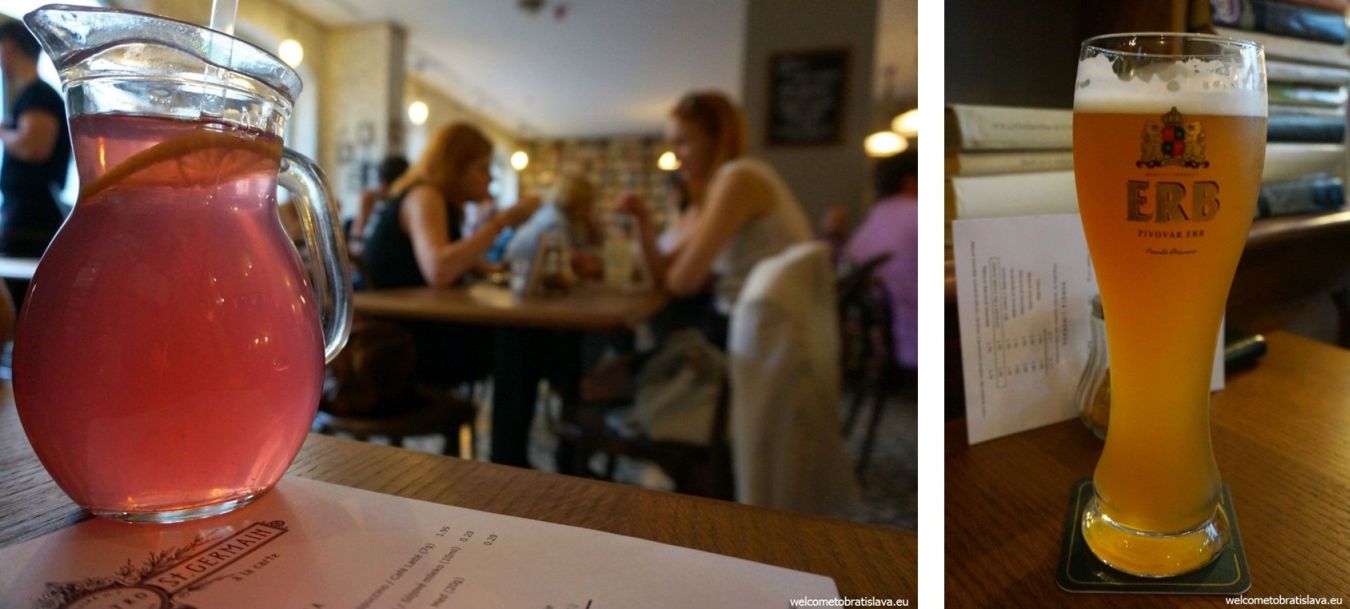 And here we go again. Cakes! Yes, we will again recommend you to have a cake. Believe us, you'll not regret it. What you can see here is a carrot & almond raw cake (amazing!). Besides raw cakes, they also have cheese cakes and various tarts. Both fruit and chocolate fans will find something here for sure. Just remember that the cakes are not included in their menu as they modulate their offer regularly. You can see the current offer in a glass cabinet next to the main bar.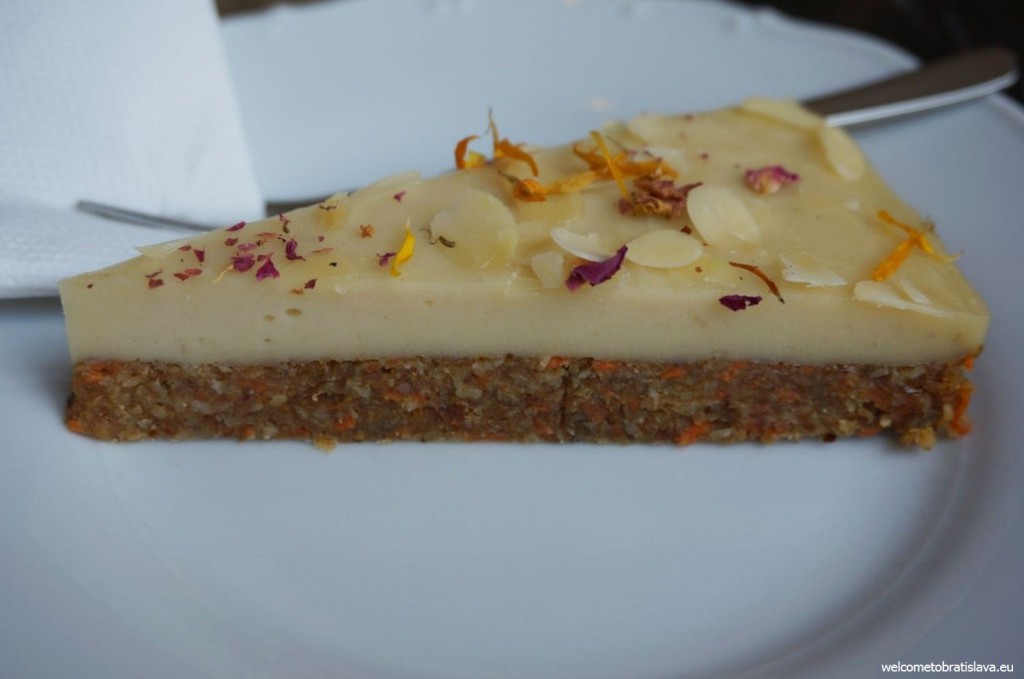 St. Germain offers different dishes. The selection is limited but then anything you order is fantastic. From salads, ciabattas, burgers and quiches to their fabulous cakes. If you come to Bratislava, you should not miss this place :)
Author: Maria Kecsoova

OPEN HOURS: Check their FB page


ADDRESS: Rajská 7


CONNECT: Facebook


MAP LOCATION: