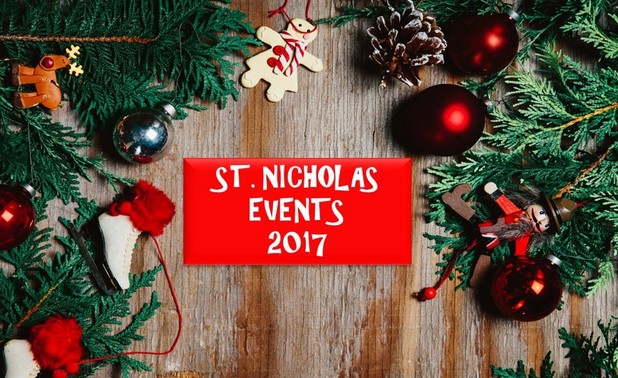 Each child knows St. Nicholas for visiting our homes and leaving gifts in our stockings. For this reason, children are told to say prayers on the evenings of December 3rd, 4th and 5th and after having done their "homework" on the 5th, they excitedly hang the stocking and wait for the next morning to see what they got :) Besides the traditional Christmas markets which last almost until the Christmas Day, there are several events organized to keep you busy and in the right Christmas mood also around the "Mikuláš" and the upcoming weekend, with special activities where you and your little ones can meet St. Nicholas in Bratislava – check them out here!
ST. NICHOLAS IN CENTRAL 6.12.

On Wednesday, December 6, you can enjoy St. Nicholas, who will come to the shopping center Central. He will also have his helpers Angel and Devil with him. Your kids can enjoy nice theater or prepare beautiful Christmas decorations. The little ones will be able to show their talents recite a poem or sing a song to St. Nicholas. Start at 3 pm. More info.
SPIEVANKOVO IN EUROVEA 7.12.

Popular singing duo Spievanka & Zahrajko beloved by Slovak children will perform a short show in Eurovea shopping mall (-1st floor, in front of the Reserved shop) at 5 pm. There will be an autograph session afterwards  at 5.30 pm in Pantha Rei. More info.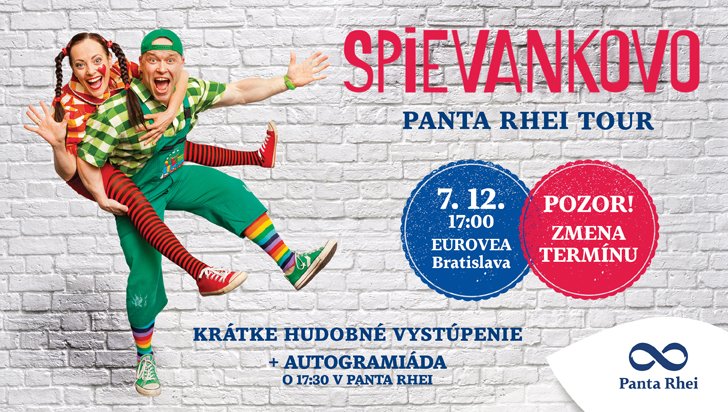 NUTCRACKER, FELIZ NAVIDAD & MORE IN INCHEBA 9. – 10.12.

The second December weekend in Incheba Bratislava will belong to kids and Christmas. Exhibition center Incheba prepared a rich programme full of dancing, singing and theater for the little ones. Christmas Days also offer lots of traditional and original presents for all your dearest ones. More info.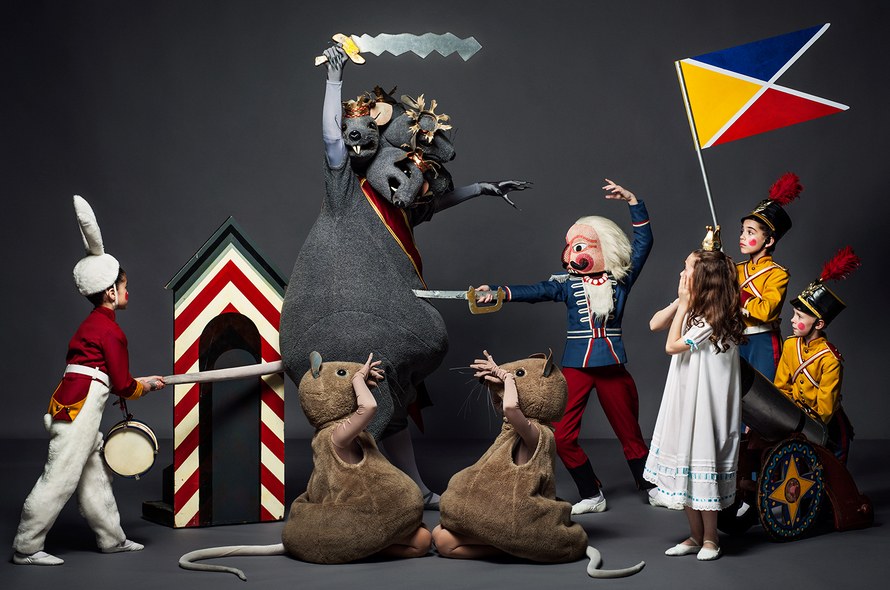 ST. NICHOLAS ON ICE IN AVION 9.12.

All children are invited for a St. Nicholas afternoon (1 pm – 7 pm) on Saturday, December 9th, in Avion. You can look forward to a big ice rink available in this shopping mall –  fun carnival is waiting for them! More info.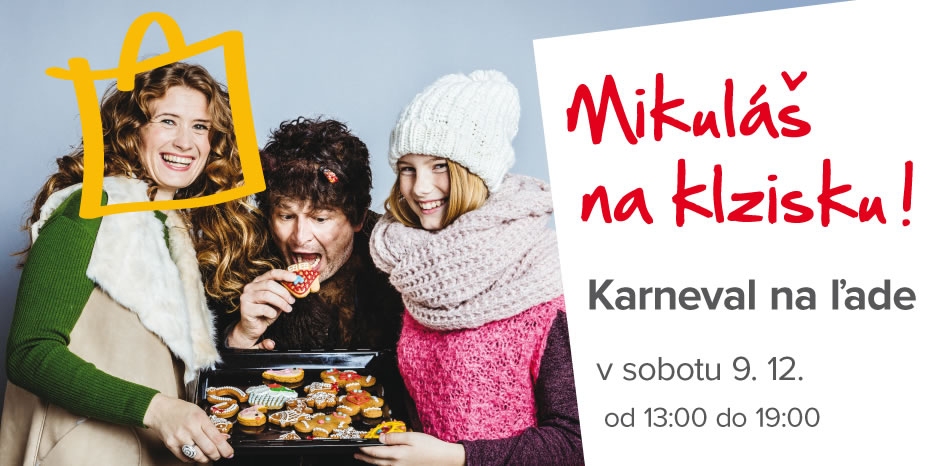 SANTA CLAUS IN RIVER PARK 10.12.

During the second December Sunday, the official ice-skating season in the River Park will be kicked off during a special event – from 10 am till 10 pm you'll be able to watch professional performances on ice, meet mascots and compete for raffle prizes. Free ice-skating possible from 10 am – 1 pm. More info.
ST. NICHOLAS IN THE KIDS POINT 10.12.

Kids Point is the first unique family club in Bratislava and its surroundings which offers a modern, comfortable, aesthetic space for the whole family. It regularly organizes various events, parties, camps, babysitting sessions and courses for children and on the 10th December there will be a special Santa Claus event organized at 10 am as well as 12.30 pm. Entry: 12 € per a child, adults for free. The event will last 2,5 hours and will include a bubble show, workshops and St. Nicholas's package. Buy the ticket here.
ST. NICHOLAS  KIDS COOKING COURSE AT OLD MARKET HALL 9.12.

An interactive cooking course for those who want to have different kind of fun with their kids, wand make them part of the everyday life in the kitchen, teach them to prepare healthy treats and build a relationship with healthy ingredients and cooking itself from a young age. Suitable for children of 6-12 years. Capacity of the course: 12 children. Price: 25 EUR. Duration: 2,5 – 3 hours. Start: 10 am. More info.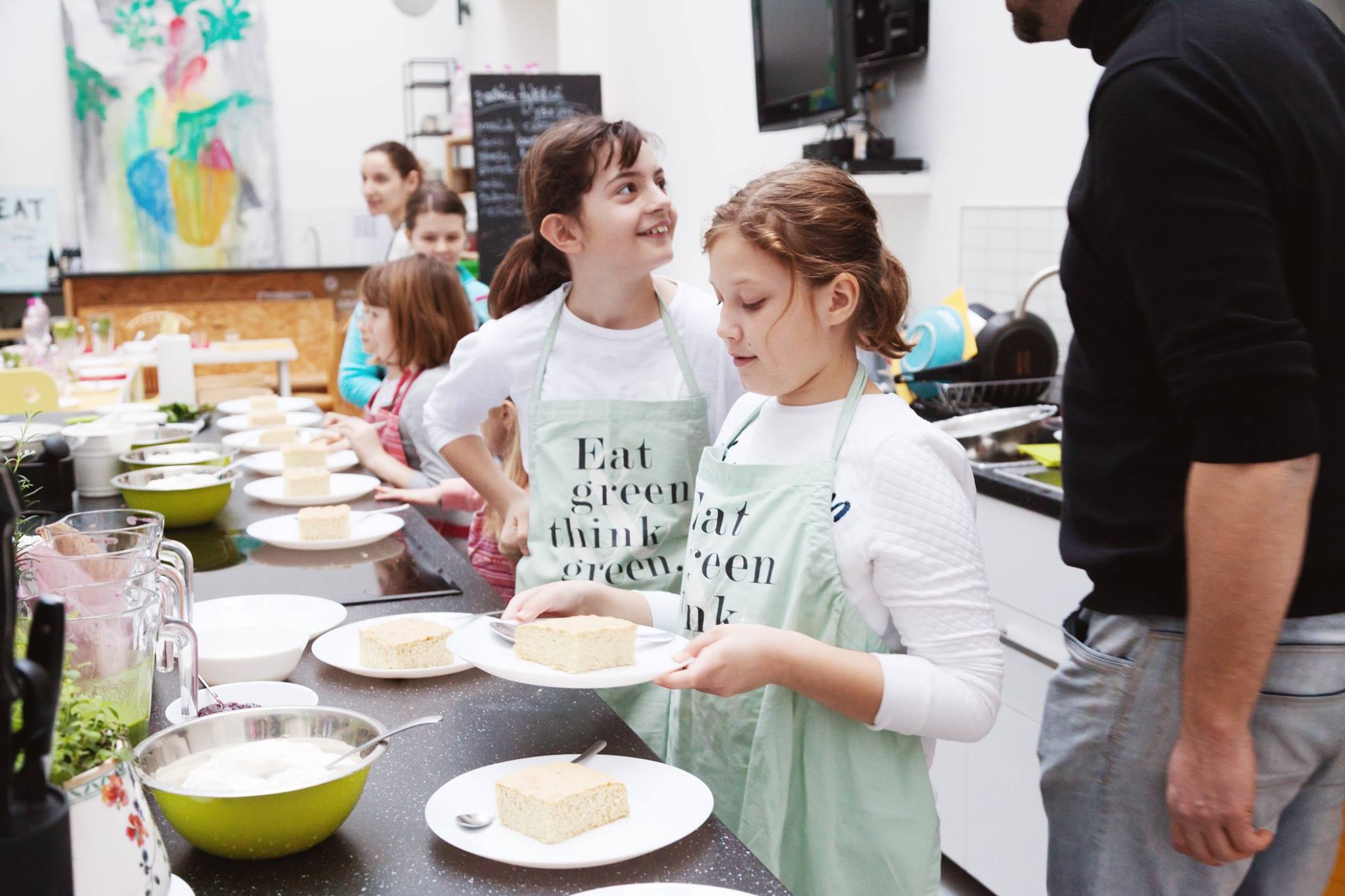 ST. NICHOLAS AT YOURSPACE 9.12.

Fitness center Yourspace would like to reward its smallest sport fans by inviting them to celebrate St. Nicholas in their premises with a proper healthy treats package. However, before enjoying their healthy sweets, kids will have an opportunity to try out various sport disciplines under supervision of instructors. Apart from various athletic disciplines and games, the most courageous ones will have a chance to try out a start as an elite athlete. Duration: 3 pm – 6 pm. More info.
ST. NICHOLAS AT SLOVAK NATIONAL GALLERY 9.12.

You can experience the special St. Nicholas atmosphere also this year. You will travel in time and space, will look into the past, walk through the unknown paths and right into the future. Sounds mysterious? Then join this event with your kids to find out more:) Price for a family: 4 EUR. Start at 3 pm. Reservations at barbora.tribulova@sng.sk. More info.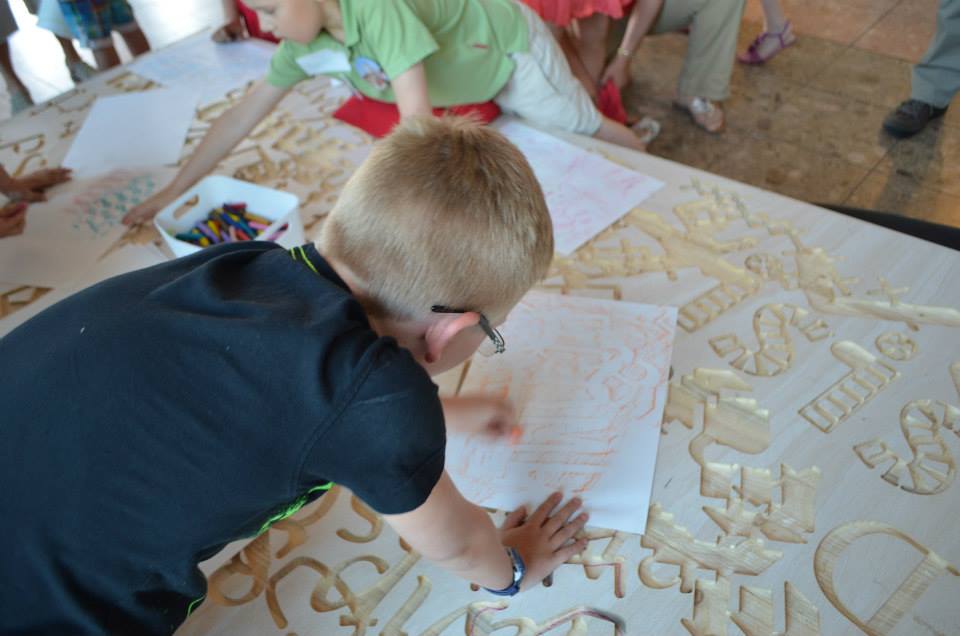 FAMILY TIME AT BRATISLAVA CITY GALLERY 8.-9.12.

Spend your free time at a creative family programmes in the Bratislava City Gallery time in the beautiful historical palaces. The topic for December deals with a painter Adam Friedrich Oeser who lived in the 18th century and knew many famous celebrities of his time. At Oeser's show, you will observe the people who lived in his time, and will come closer to them at the workshops. Admission: 3 € per child (third child free of charge). Reservation at least 1 day in advance at vzdelavanie@gmb.sk, 02/5443 2807  required. Fridays (once a week at 4.30 pm) – for families with pre-school children aged 4 to 6. Saturdays (once a month at 3 pm) – for families with children aged 7 to 11. More info.
NOTE: Some of the featured pictures come from the official or FB pages of the mentioned events.
Author: Zuzana Mytna