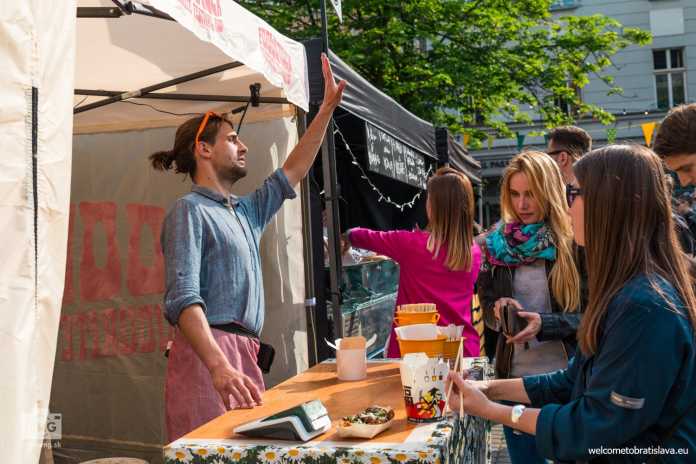 Are you food obsessed? Street Food Park might be your saviour! This regular street food event organized in front of our Old Market Hall is an ideal occasion for those who like to get together with friends in a casual way along with getting something tasty to eat. Come to enjoy some local culture from food trucks and stalls, and have a bite of something prepared in front of your eyes – it's quick and it's delicious!
This mini food event is held during warm months (except July & August), lasting four days (Wednesday till Saturday), and its aim is to present producers serving up quick eats of an exceptional standard. Enjoy your lunch, a late snack or dinner – a mix of exotic cuisine and our traditional meals will guarantee that whether you are a fan of meat, a vegan or a sweet addict, you will surely find here something according to your preference.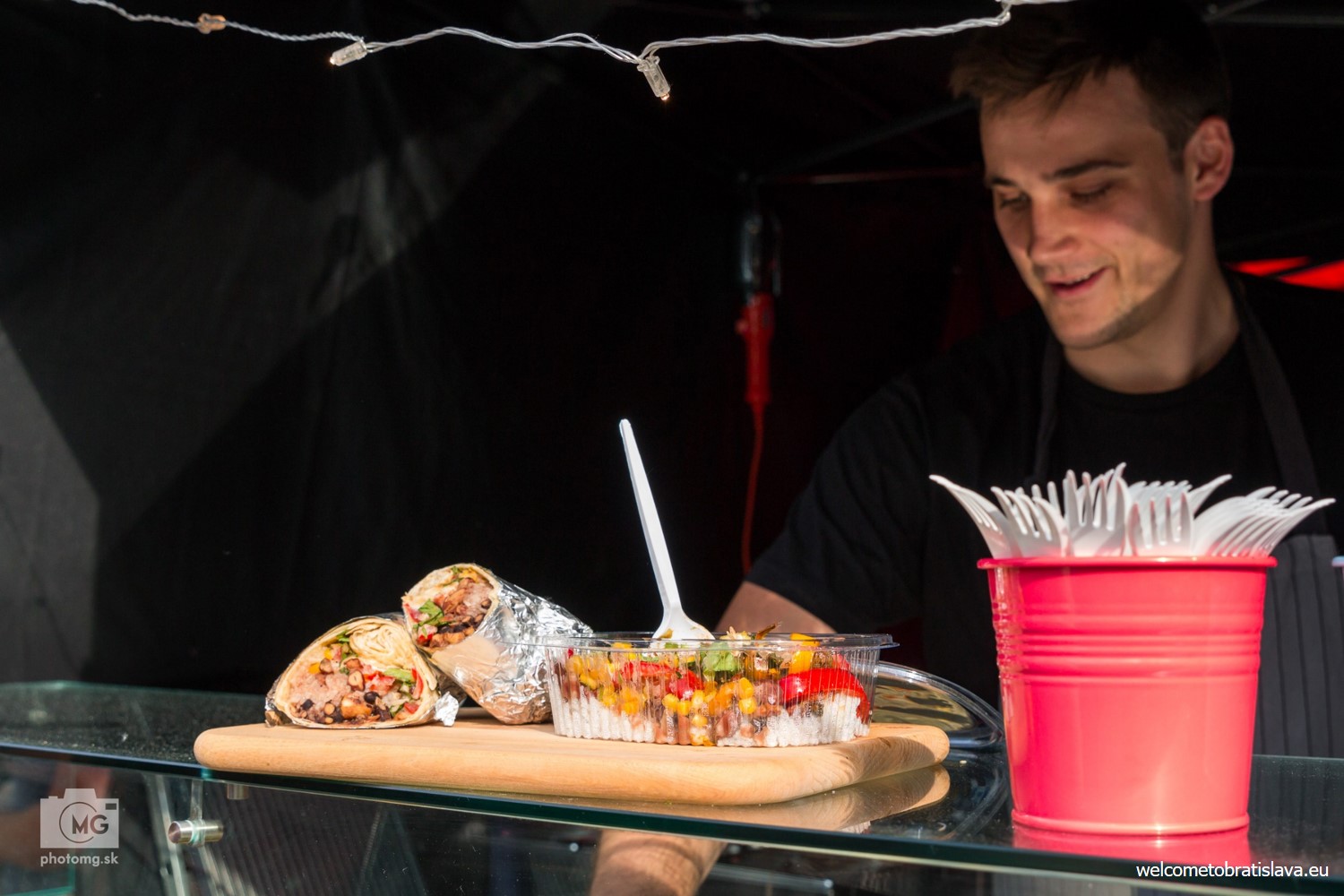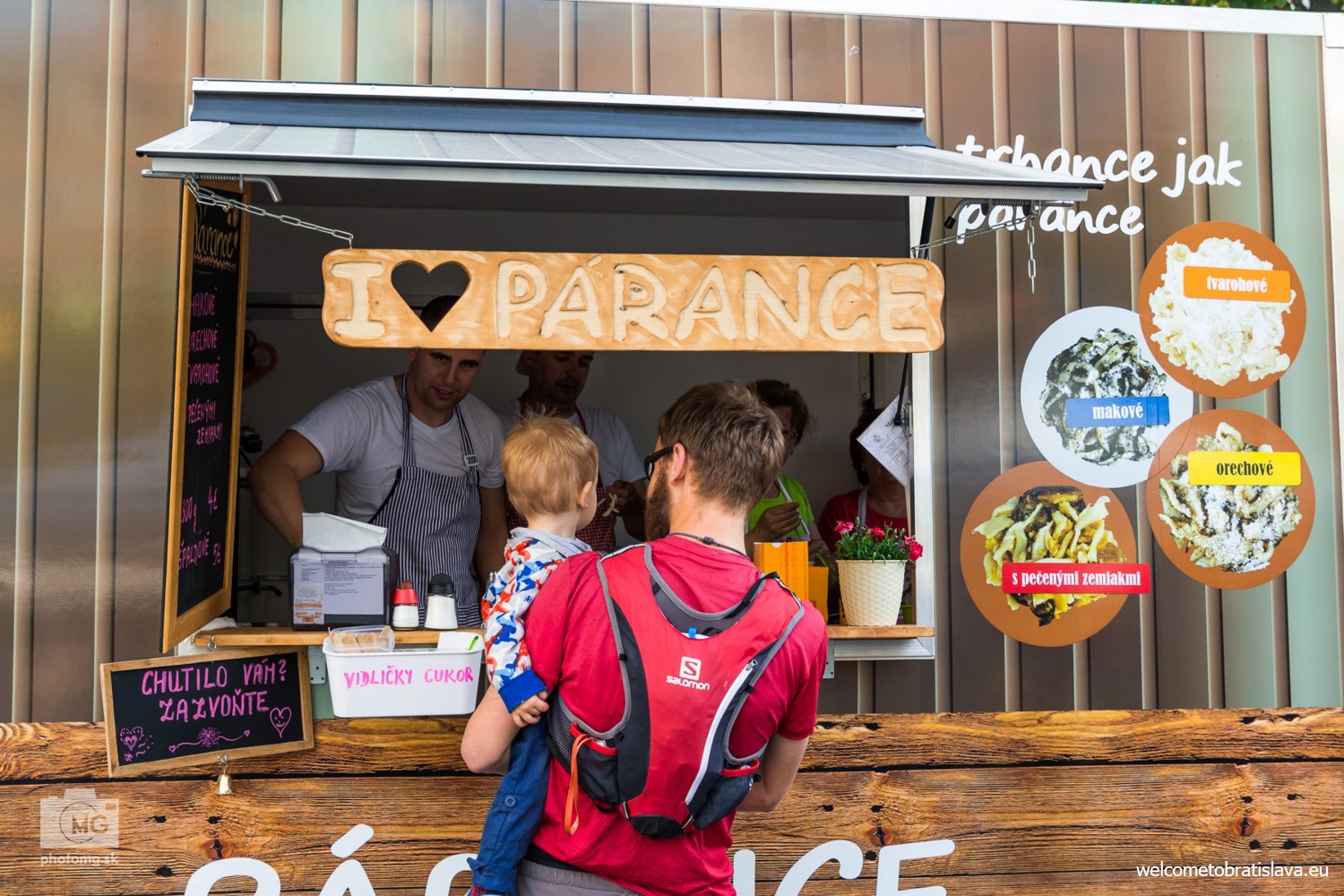 Vendors in several gourmet stalls will prepare amazingly smelling portions right in front of your eyes.
This food market is open till late evening hours so if you are busy during the day, you can stop by to soak in the magical night ambiance.
Connect: Facebook
Photo credits: Martina Gallovicova
Author: Maria Kecsoova