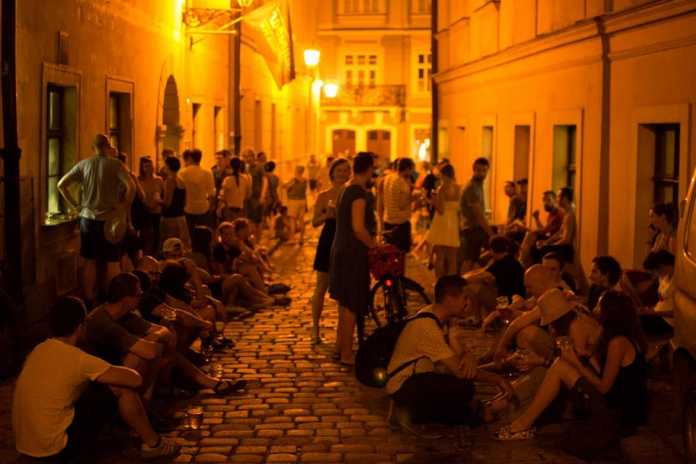 (source: Stupavar Beer Pub Facebook)
This pub will welcome you with real punk music, atmosphere and a punk beer made by punkers from a Slovak town of Stupava. It is a hidden punkers' oasis in the very heart of the city center, surrounded by posh restaurants and disco bars.
LOCATION
Located very close to the University Library or Zichy Palace, Stupavar Beer Pub has a very central location in the Old Town. However, it is quite well hidden, so you need to know where to turn around the corner. No worries, the crowd sitting on the curbs outside the pub during summer nights time will infallibly lead you the right way.
The building which hosts Stupavar pub obviously attracts different types of souls – on the first floor you can find the European House of Photography and it used to be a meeting spot of Slovak writers in the past.
INTERIOR
Stupavar Beer Pub is usually pretty crowded inside as the capacity is not enough to serve all. So people drink their beloved beer also in the corridor and during summer time the pub doubles its capacity, by spreading into the street, if the temperature (and municipal police) allows to do so. You can find two rooms inside, one of them is dedicated to smokers.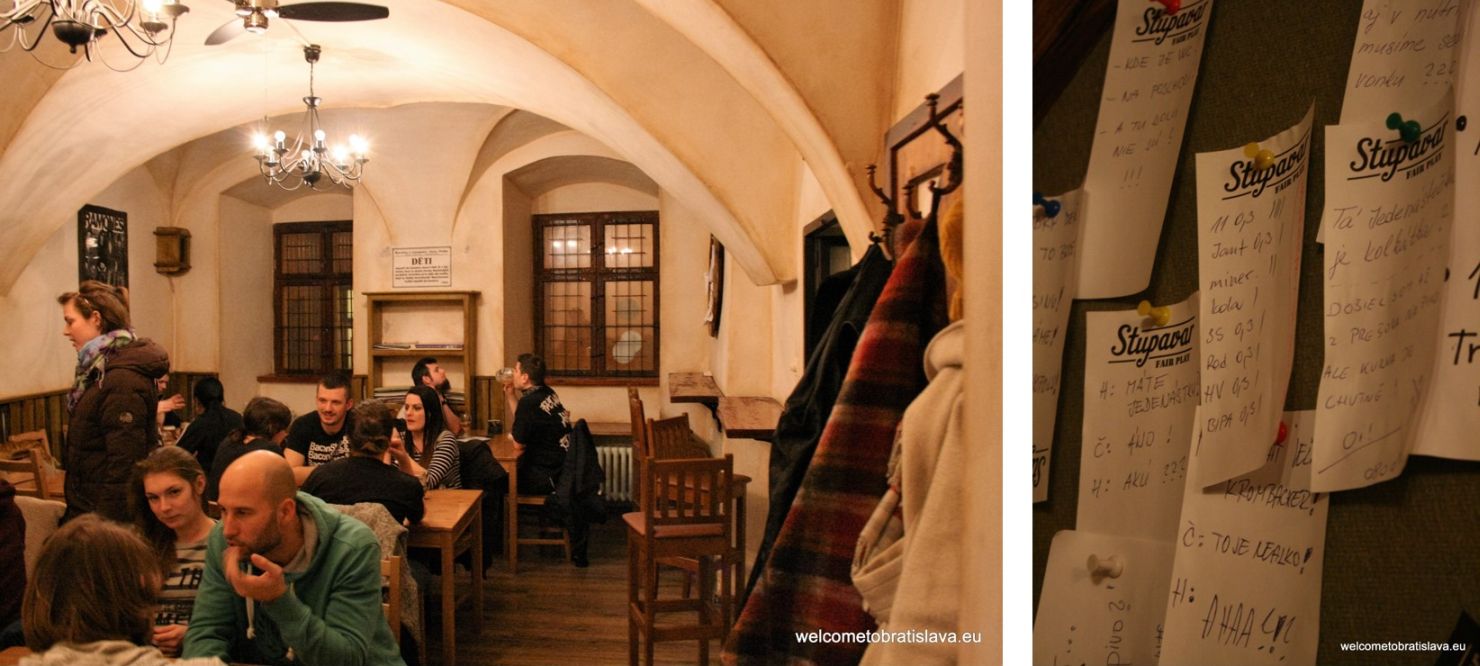 WHY IS STUPAVAR BEER PUB SPECIAL AND WHAT TO TRY?
The rumour has it that the owners got tired of all the Slovak as well as world beer, so the only way was to start brewing their own brand – STUPAVAR. You can choose mostly from their own beer from the daily offer written on the board above the bar or on the ceilings.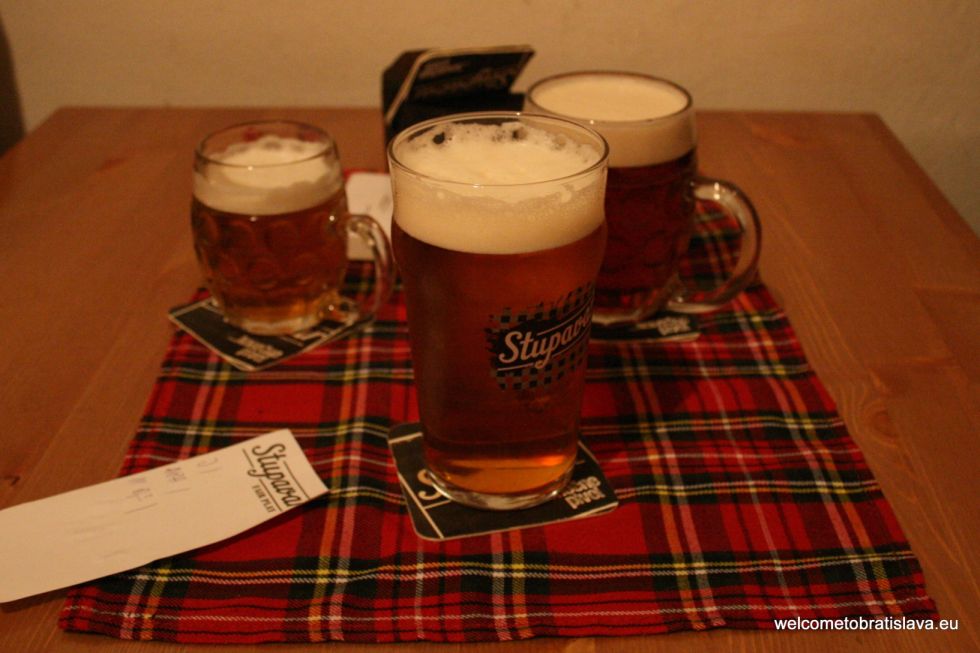 Even though vaulted ceilings may suggest it, this is definitely not a restaurant. You can still get small bites here to accompany your beer though – utopenec (pickled bratwurst or sausage drowned in sweet-sour vinegar), encián (a type of cheese), or even tlačenka (porkpie) – all these traditional beer snacks are here to save you from starvation.
Who doesn't play, doesn't make trouble, right? So please seat yourself and grab some of the board games you can find in the shelves to borrow for free. When was the last time you played cards, drank beer with your friends and listened to Rammones?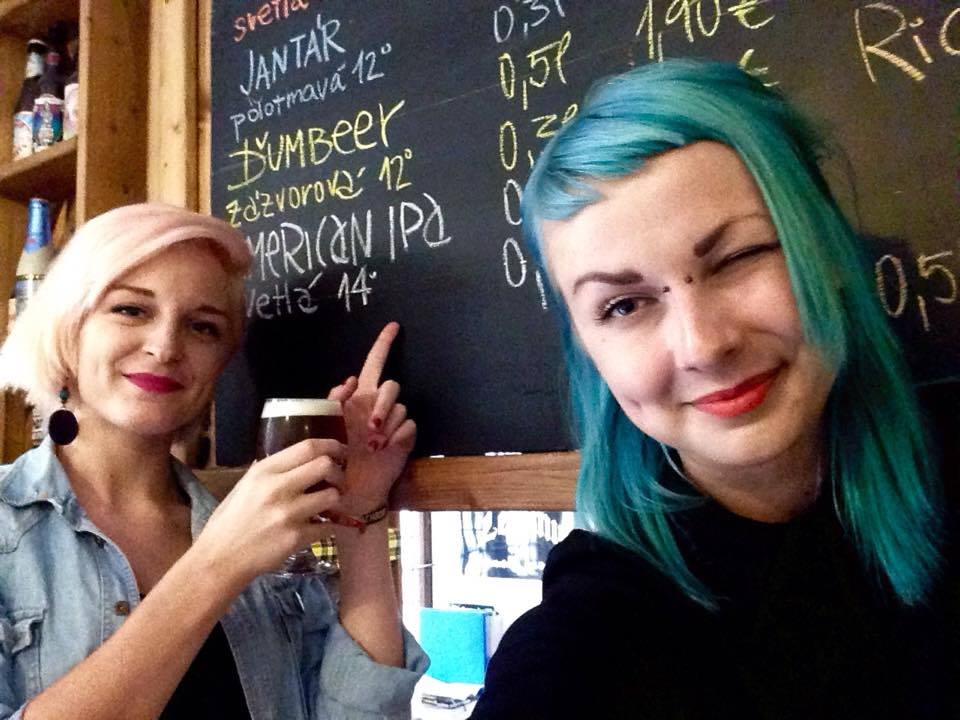 (source: Stupavar Beer Pub Facebook)
Special tip: enjoy popular food and beer pairings at a well-loved local brewery!
Author: Eva Latakova

 ADDRESS: Prepoštská 4


 OPEN HOURS: check their Facebook


CONNECT: Facebook


 MAP LOCATION: