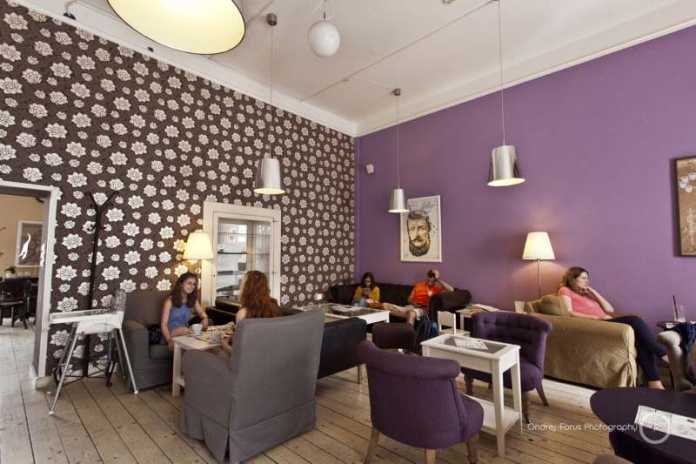 Delicious food, heavenly cakes and home made drinks. Add a big amount of charm, shake it with a good deal of hip people and you get a lovely cafe which lives its vivid life in a busy street of Bratislava Old Town. Enjoying the sun on its terrace in the summer or hiding in its rustic interior when the weather gets unfavorable is recommended. This cute cafe is definitely worth spending your time at.
LOCATION
Stur has two branches. You can find it easily on one of the busiest streets of our Old Town, Sturova Street. Its other branch is the breakfast place Ranno Ptaca.
THE INTERIOR
The Stur cafe on Sturova Street takes its name and theme from a historical figure – Ľudovít Štúr. He codified the Slovak language in the 19th century. The design of the whole interior was adapted to fit in to that historical time.
Hats hanging above the dark wooden tables functioning as lamps, cushions, large curtains and floor lamps are all part of that decor.
The portrait of Ľudovít can't be missing, obviously – you will see the guy on the walls, window glass as well as the menu.
WHAT TO HAVE IN THE STUR CAFE?
We usually come here to have a cup of coffee and a home made cake (carrot cake is our favorite). They offer good salads, too. Fans of sandwiches will not be disappointed either and if you are into quiches, you will love this place!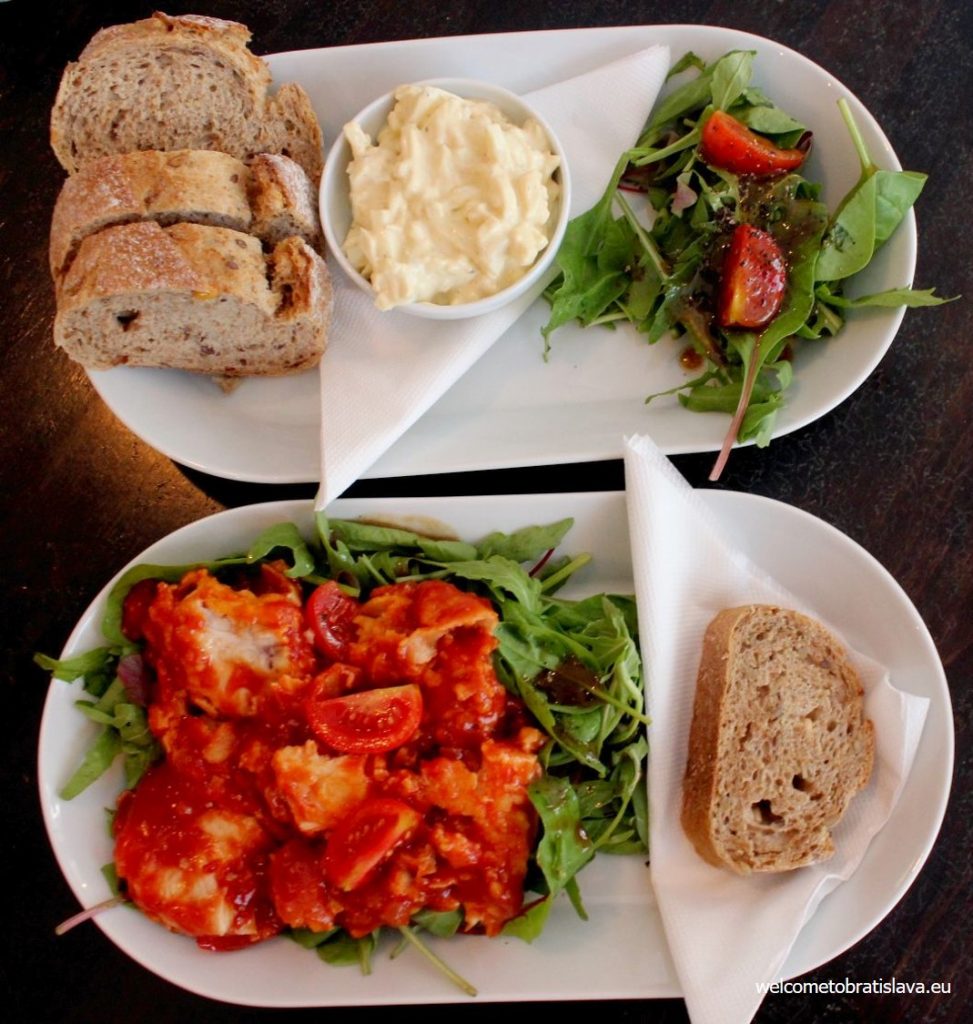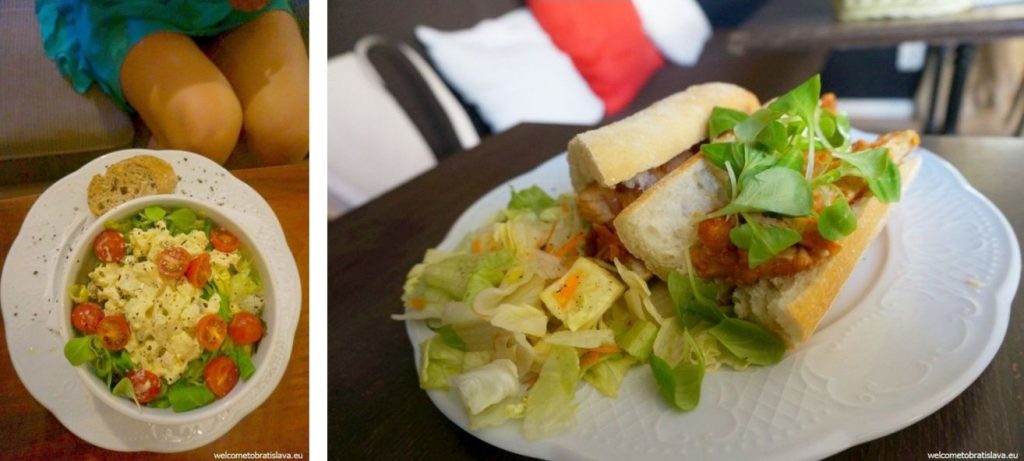 You can choose from 3 quiches – a broccoli one, a spinach one (our favorite) and a salmon one.

Did we mention their fresh lemonades? They are also worth of trying :)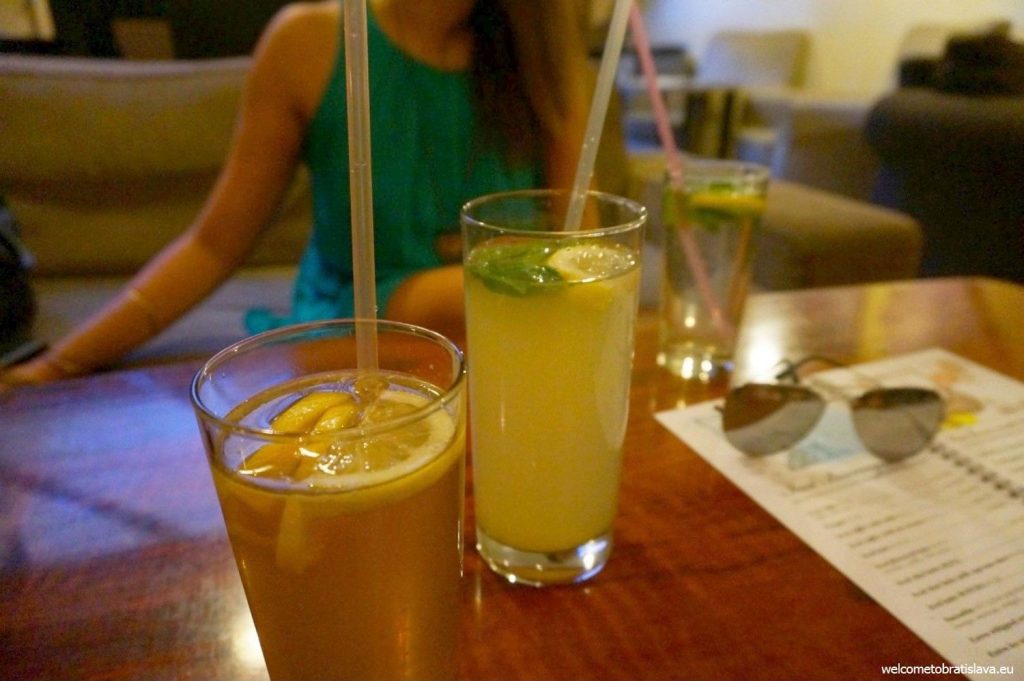 We like Stur mainly for its desserts. We haven't had a cake that would not taste good yet. Look at this apple tart. Doesn't it look yummy? Great for breakfasts!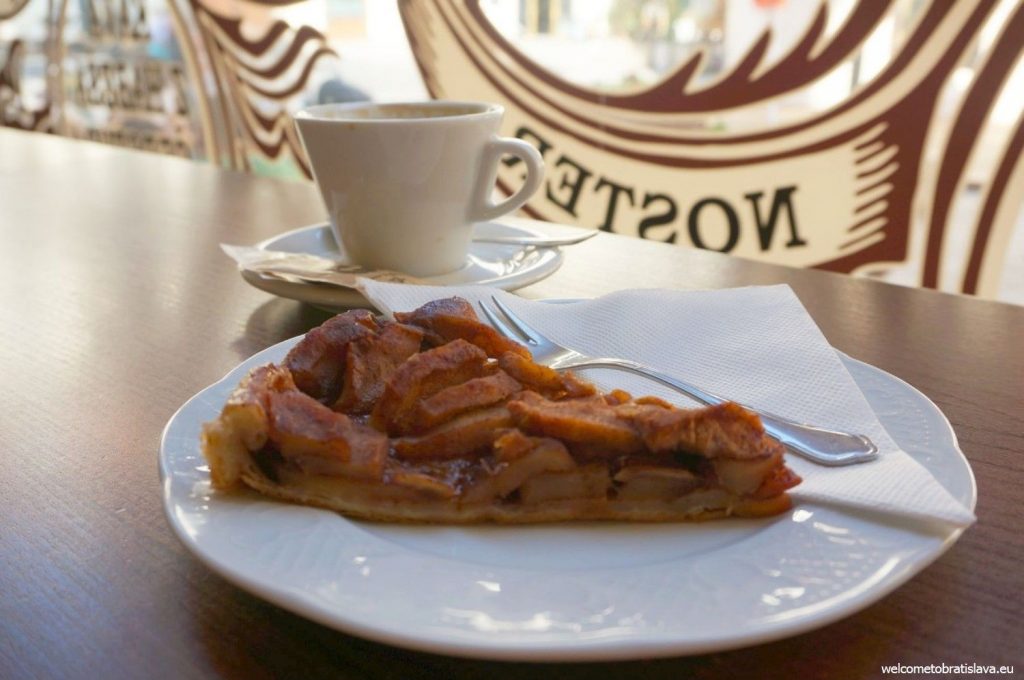 Want to remember this place for good? Try the choco cheesecake with fruit or the almond-carrot cake with cream cheese frosting (which is gluten-free) :)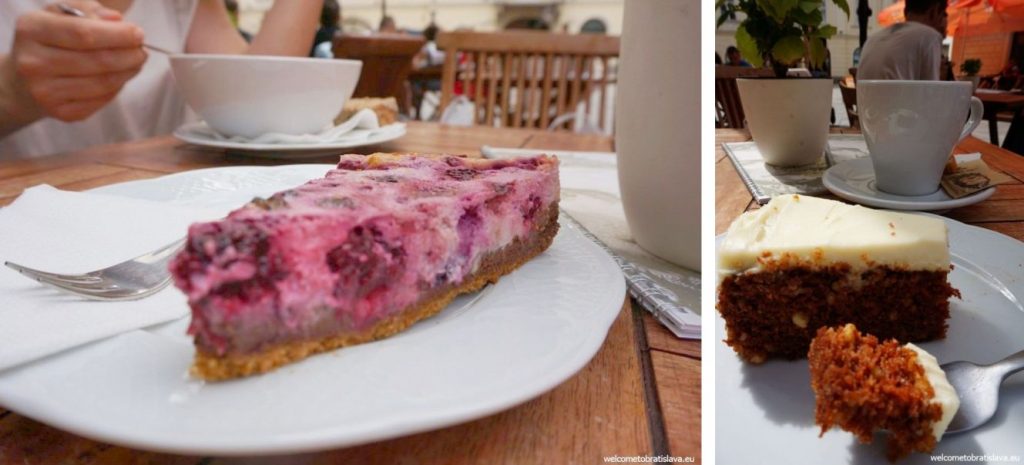 A nice bonus to the tasty food is the lovely music they play in the background. Listening to songs from Eric Clapton or Elvis Costello while enjoying your cup of coffee or that tasty cake is very charming. Once the cafe gets busy, prepare for waiting a bit longer to be served. That is probably the one sad thing which however you can't influence much. We recommend to visit Stur for early hours, it has its magic in the morning (at least for us) :)

OPEN HOURS: Check their Facebook


ADDRESS: Štúrova 8 and Štefanovičova 6 – here under the name Ranno Ptaca


CONNECT: Facebook


MAP LOCATION:

Author: Maria Kecsoova