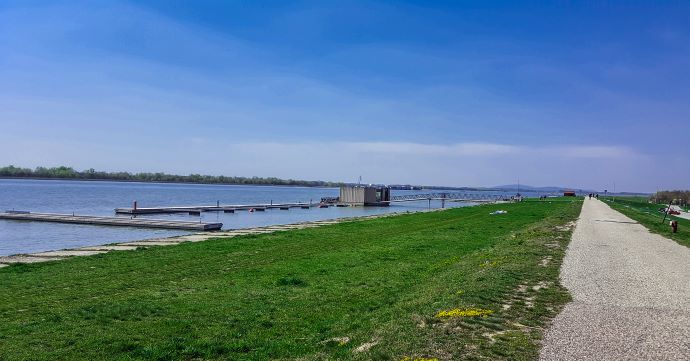 Do you like to run or cycle? Or you're a water person and prefer kitesurfing or stand up paddle with less crowds? Whether you're a beach fan or are fond of sunbathing while having a picnic in nature, all this is reachable within 25 minutes from Bratislava. Explore the outdoor area southwest of our capital – Hamuliakovo and Dunajská Lužná "hide" great places for riverside outdoor activities and relax worth of discovering!
HAMULIAKOVO
The village of Hamuliakovo is located 15 kilometers southwest of Bratislava on the banks of the Danube. One reason we like to come here is the dike by the Danube river. A great choice for runners, cycling enthusiasts or those who like going for walks, even.

As it gets a bit windy by the river, it's also a popular spot for kitesurfers. Or just come with a blanket to take some sun or even picnic on the grass!
Once you are done with your dose of sport, you should not leave without visiting Marina Cafe – the second reason we like to come to Hamuliakovo.
Marina Cafe
Note: Marina Cafe is closed as of 5th July 2019 due to technical reasons. Please check their Facebook page for the update regarding reopening.
Marina Cafe is a unique cafe by Danube. With a magical view and pleasant seating, offering the ultimate relax whether you want to enjoy a coffee, read a book or just enjoy being in the nature.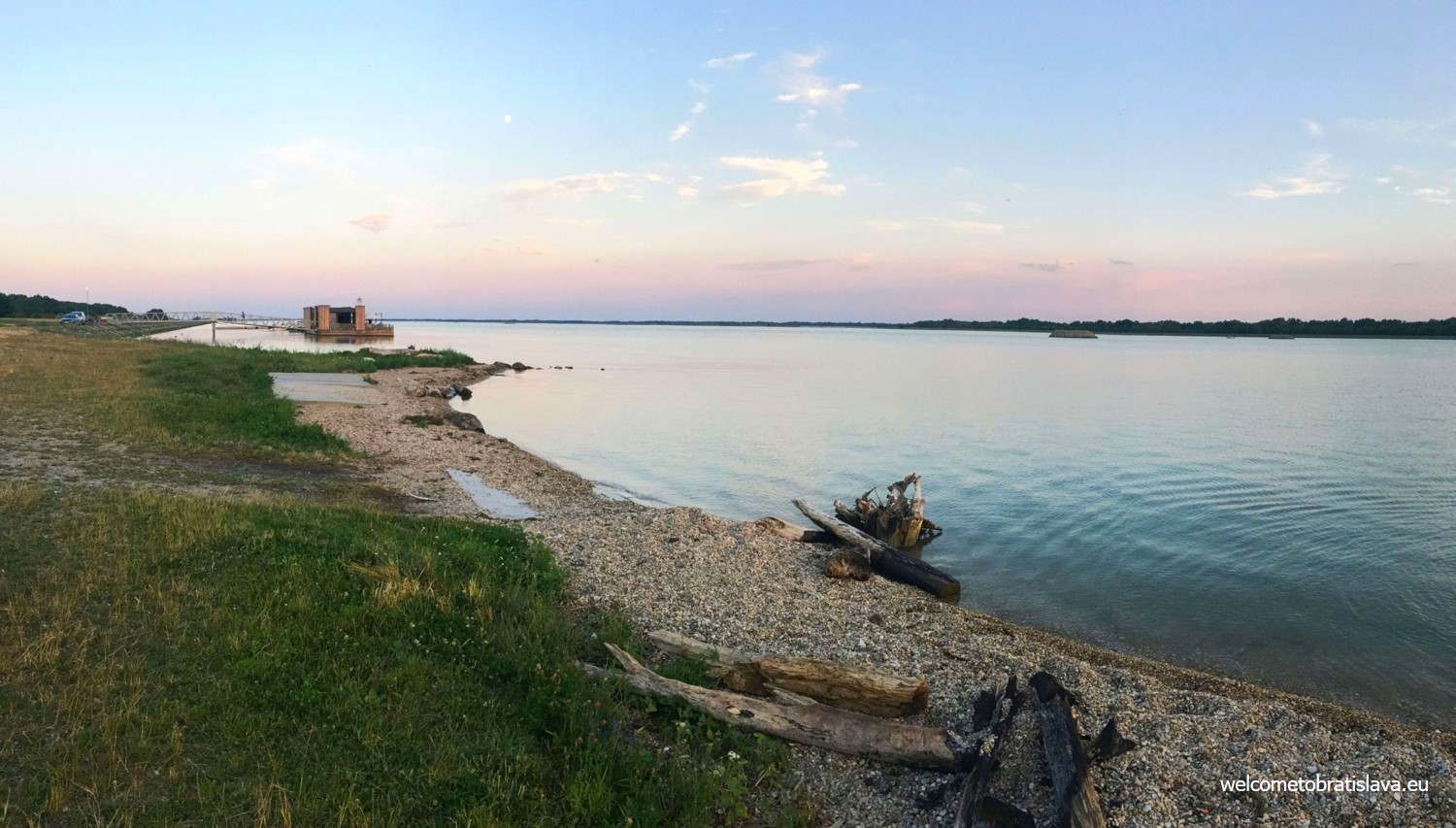 Wooden interior combined with leather elements gives the place that fancy, comfortable feeling you would not usually expect at a spot located "away from everything." If the weather allows, which is most of the time in summer, grab a spot on their big terrace – which is actually a pier. What's better than enjoying your treat while being blessed by a cool breeze and sun rays?
You can surely be satisfied with their snacks and cakes but do not expect to be served proper dishes – they do not operate a kitchen here. One downsize we have to mention is the service – most of the times not very friendly. We hope this will change in time as it's quite a pity.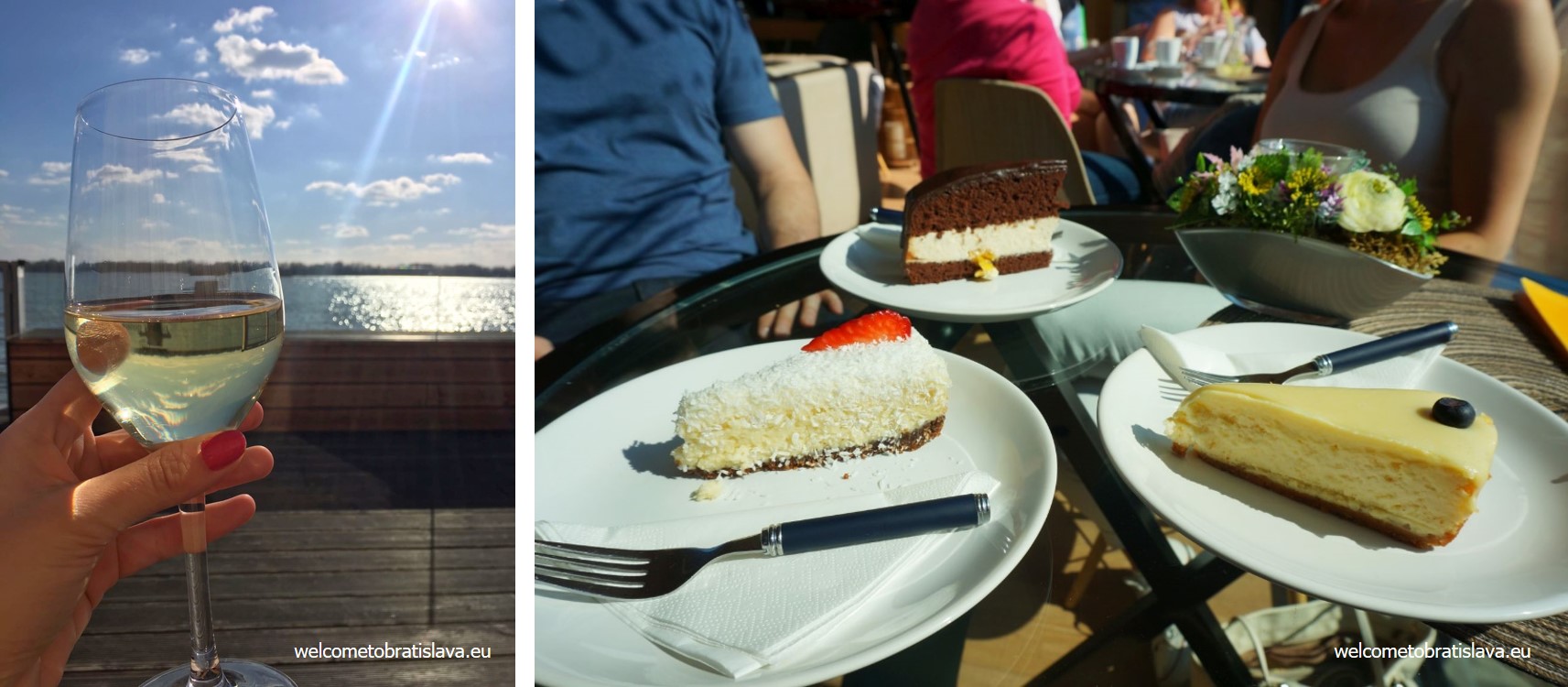 If you want to swim in the river, choose the area a bit further from the cafe so that you do not disturb the guests. Recently they've been offering Stand Up Paddle rentals though, so if you're up for doing some light sport, this might be an option! Or just come to enjoy the amazing sunset and calm water with swans swimming around, while sipping your cocktail.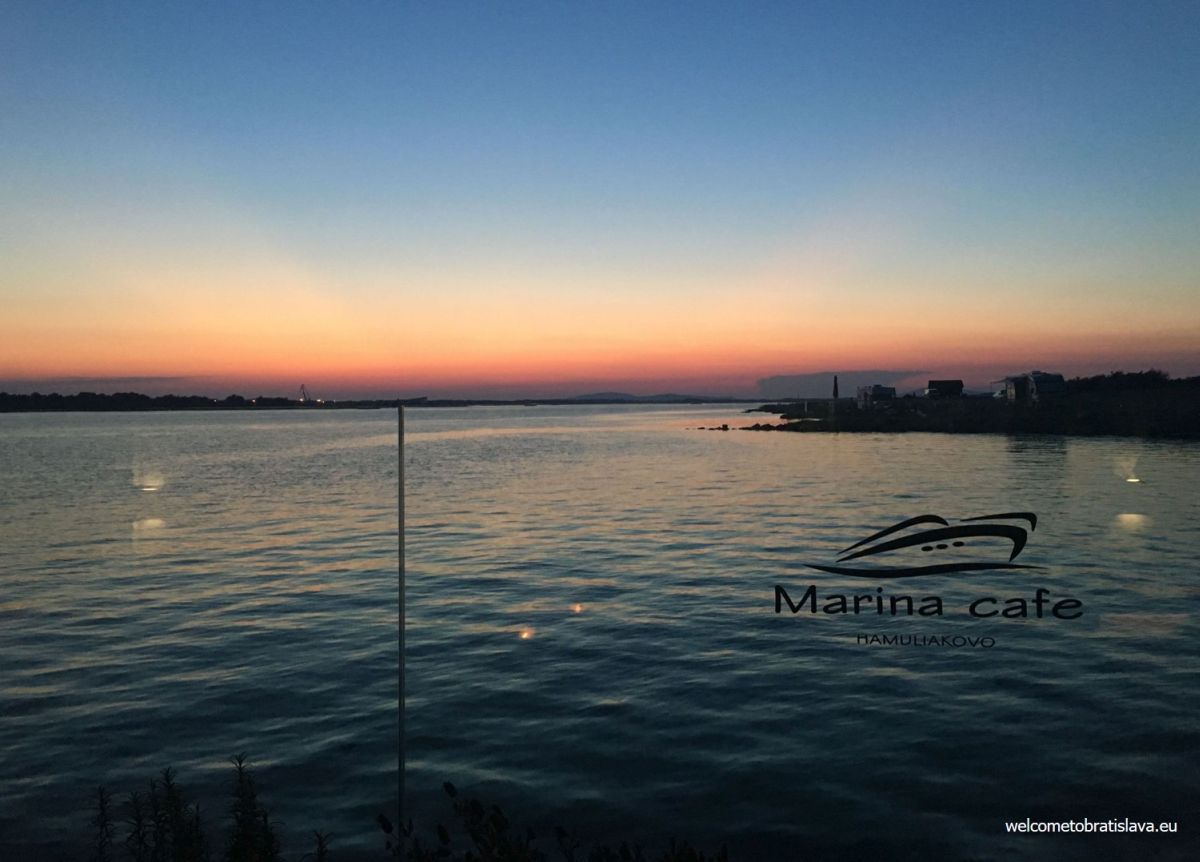 The café's main season is April – October and they're open Monday-Thursday 2 pm – 9 pm, Friday 2 pm – 10 pm and Saturday/Sunday/bank holidays 12 pm – 9 pm. As they get packed very quickly and are used for private and corporate events as well, always check their website or Facebook page to see possible announcements about being open to avoid going there and not being let in. There's a large free parking lot available, as well as bicycle racks, and a paid seasonal parking for 16 boats and 8 spots for visitors coming by boat.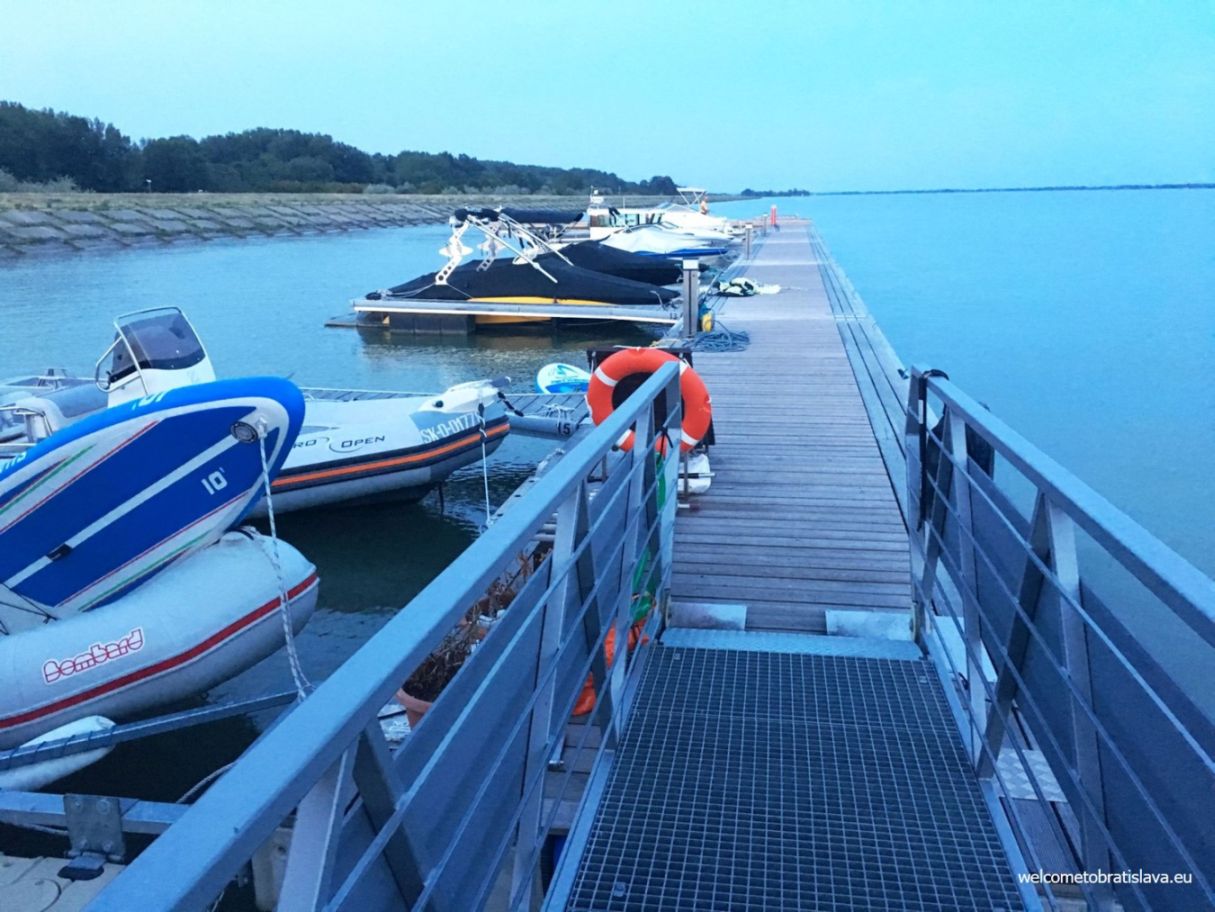 KOŠARISKÁ LAKES
There are three lakes a few kilometres away from the Bratislava centre, in a part called Dunajská Lužná. The lakes are called Košariská. You can get there within 25 minutes by bus or train either from the Bratislava main train station or the main bus station. The final stop is called: Dunajská Lužná, Nové Košariská. Get ready for quite a walk through the village to the lakes though. If you head there from Hamuliakovo, it's just additional 9 km to drive.
Two lakes (Veľké Košariská/Nové Košariská 1 and Nové Košariská/bágrovisko) have a public beach with a good view, but are a bit less comfortable with gravel surface. The first one has clear water and offers services as well, the latter one is a dredging spoil with a slightly muddy water and no services nearby.


(source: kamim.sk; panorama.sk)
The third and the smallest one is Malé Košariská/Nové Košariská 2, part of which is also public with services. Or, you can pay a fee to enter the private Tiki Beach/Wellness Beach right next to the amazing Mango restaurant – which are opposite to the public beach.
Mango restaurant, Tiki beach and Wellness beach
Mango restaurant with its Cuban music, Hawaiian style and own small Tiki beach will make you feel like you're on a holiday far away. A small holiday paradise only a few minutes ride from the city center will enrich your stay in our city the way you would not expect it.
The restaurant offers a great selection of meals. From meat, fish, salads, risottos and pastas, there is something for everybody. Definitely try out their cocktails and soft drinks, too, for a perfect refreshment.
If you're chilling at Mango, you might want to try out the Tiki beach as well. A thing to remember is that there is a limited number of deck-chairs though and you won't be let in in case they are all taken. Unfortunately no reservation of the deck-chairs is possible so you should come in the morning to make sure you have a place to occupy (the beach is open from 10 am). There's some good news though – right next to the Tiki beach, there is another one called Wellness beach which we think is even nicer, bigger and offers comfortable beach decks and parasols in the entry fee.
Bratislava is not just about the small city center and the castle, it has great spots to offer – if you know where to look for the info ;) We hope you'll enjoy these "less-known places" as much as we do each summer!
Author: Maria Kecsoova