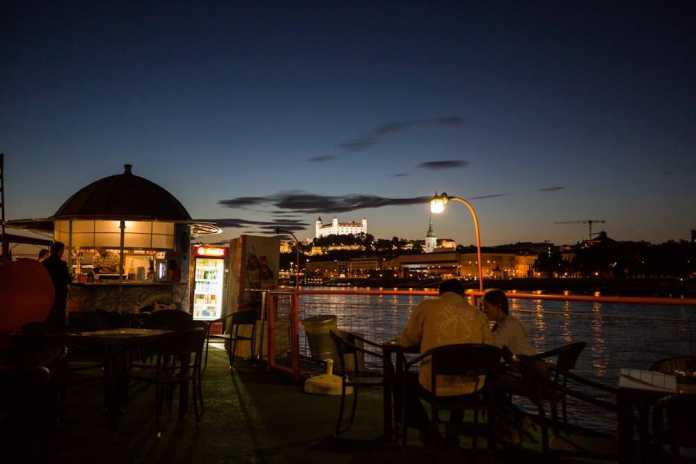 Sun Deck is the place for a perfect summer chill. An open air bar located on a former cargo ship with parties on the Danube river. Meet your friends during hot summer days or nights and enjoy a beautiful sunset looking at the Bratislava castle and UFO bridge while listening to great music and sipping your favorite drink!
LOCATION
You can find Sun Deck on the boat called Kormoran III at the Tyršovo nábřežie, near a big parking lot, close to the Old Bridge. It is located on the Petžalka side of the Danube, near the Arena Theatre.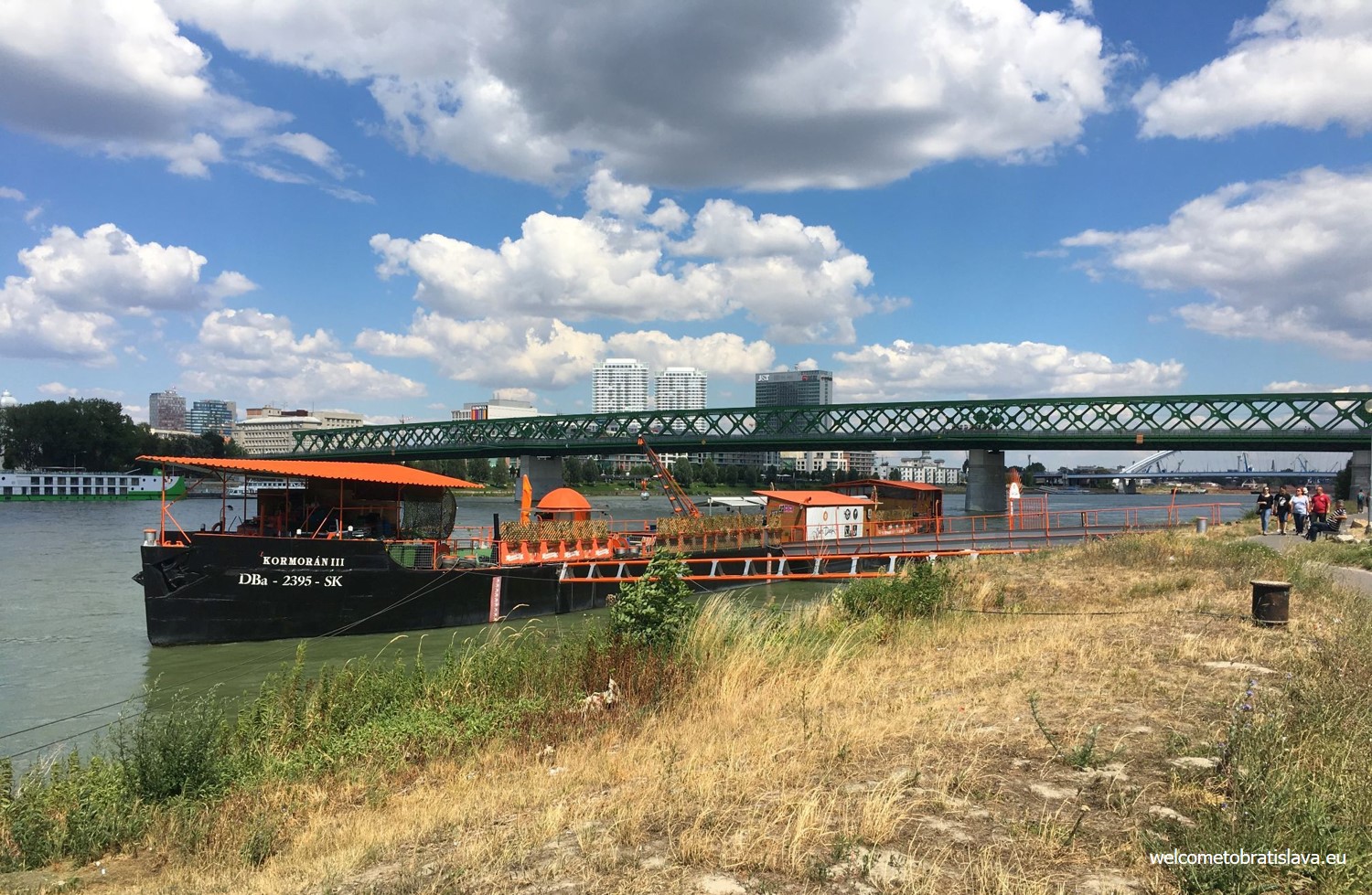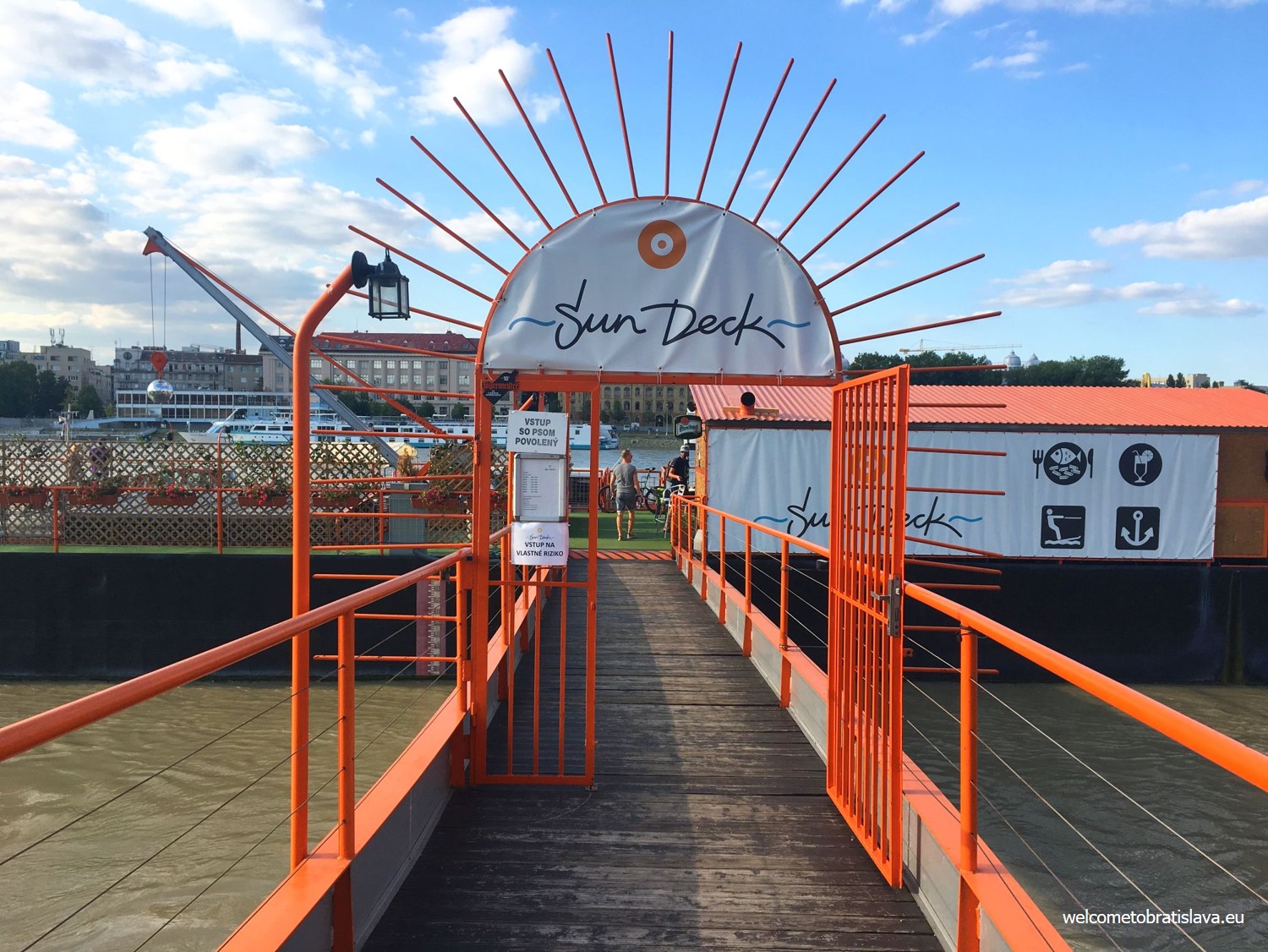 THE SUN DECK VIBES
Sun Deck is a former cargo ship which served as a port pontoon for both large and small vessels, and has been transformed into an open air bar – an oasis of tranquility where you can mix the enjoyment of meals, splendid views, chilled people and fine music. It offers pleasant environment with a stunning view of Bratislava and is open daily during the spring and summer season.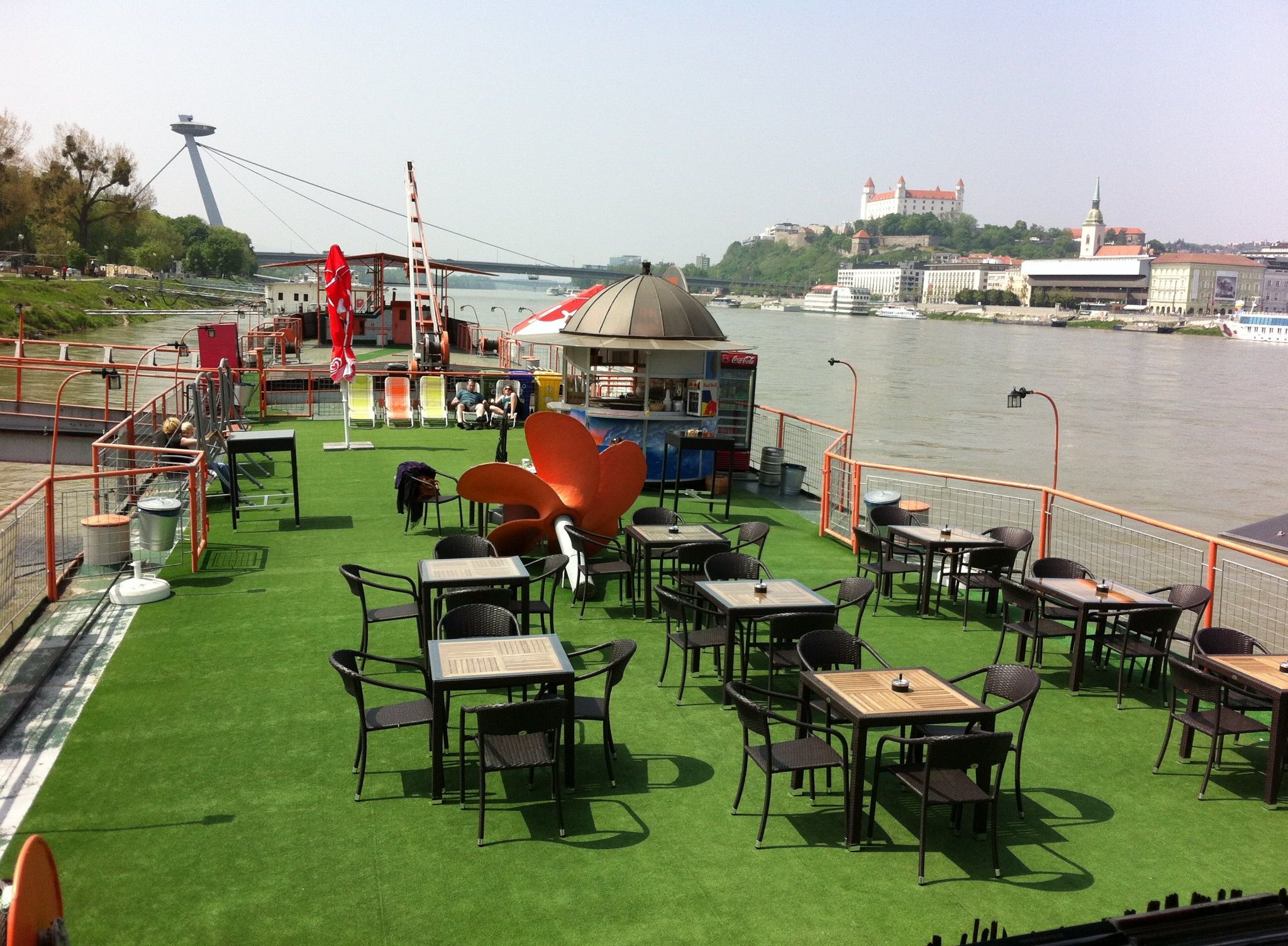 You will meet lots of locals here enjoying the sunshine and cold drinks. Live DJs or mixed playlists are played here all the time and almost every night there is a party night. The entry is free unless there is live DJ playing (usually Fridays and Saturdays). In that case you will need to pay around 3 € to get in.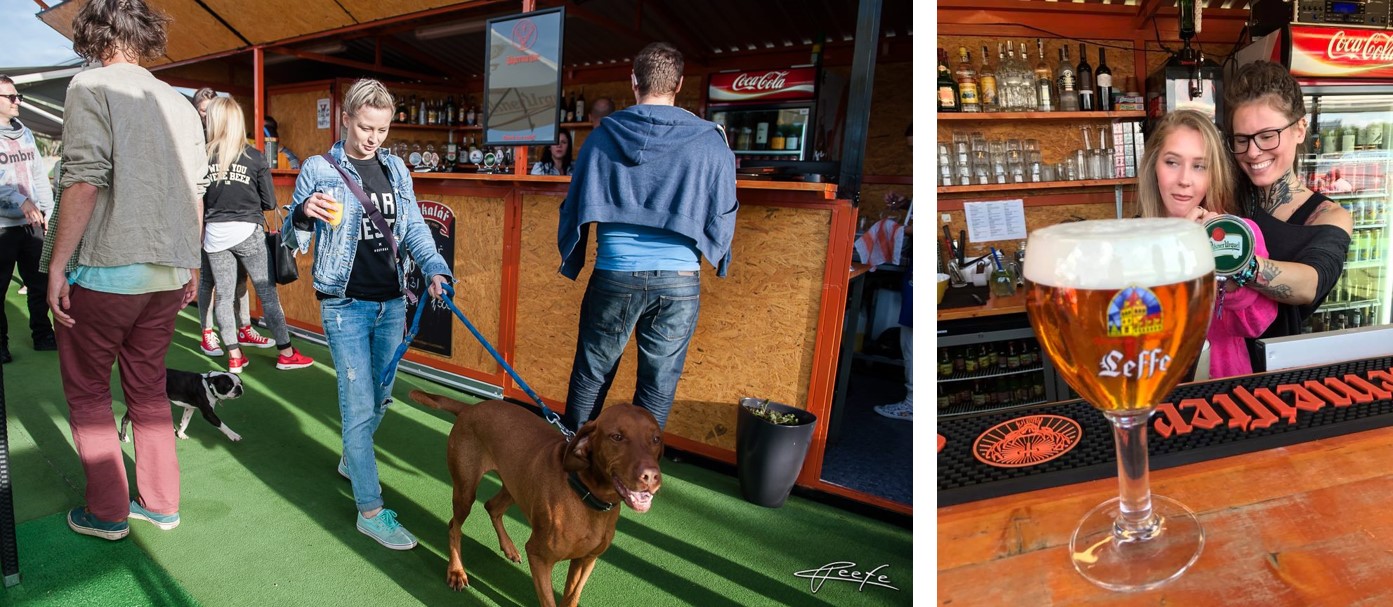 Music nights differ, sometimes it is reggae, sometimes live music, often you can listen to Ibiza-like chill out tunes and sometimes it is hip-hop or techno. Check their Facebook page for the details before heading there to avoid surprises :)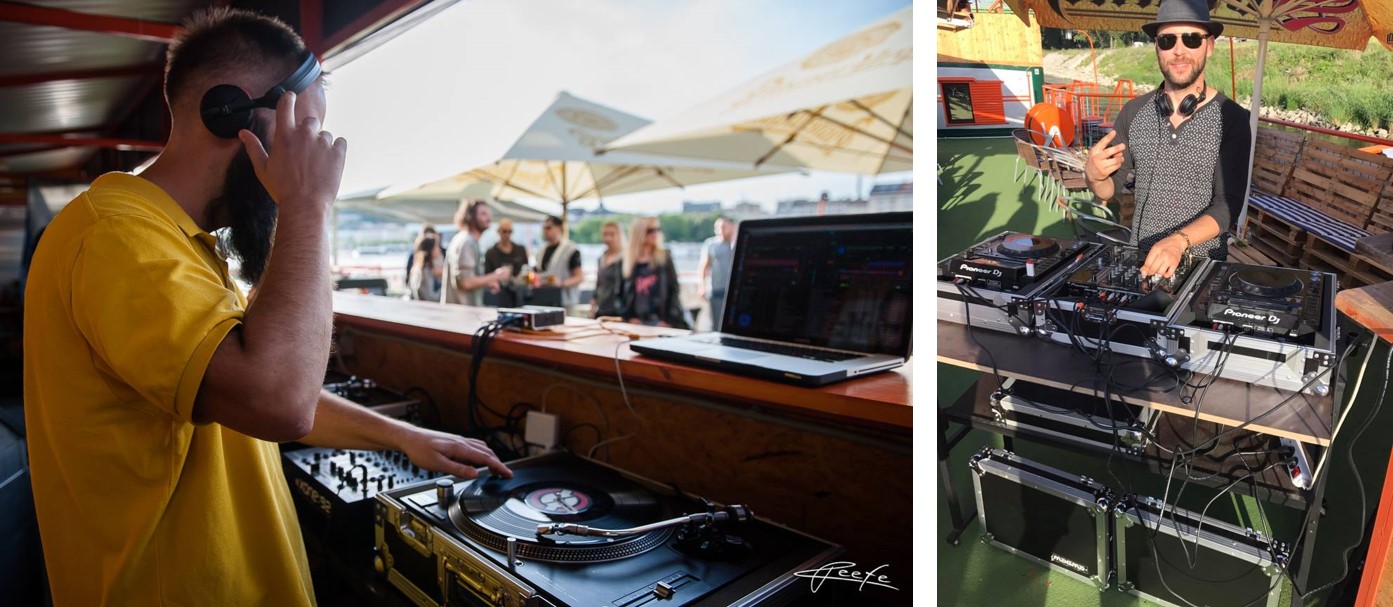 DINING OPTIONS AT SUN DECK
Shots, beer from tap, wine, cocktails, you can have any possible drink you can think of. A short menu with basic snacks like hot dogs, burgers or salads is available here. Although they do not offer a big variety of meals, their actual picks have their regular fans. We would recommend to have something in case you want to fill yourself up during drinking. We have experienced an occasional smell of over-fried oil in the evenings after a busy time in the kitchen which might put you off from ordering a meal. Let's hope that was just a couple of bad days they dealt with. Also bear in mind please that when the place is busy, it might result in a slowlier service. Be patient with your order and enjoy the view meanwhile :)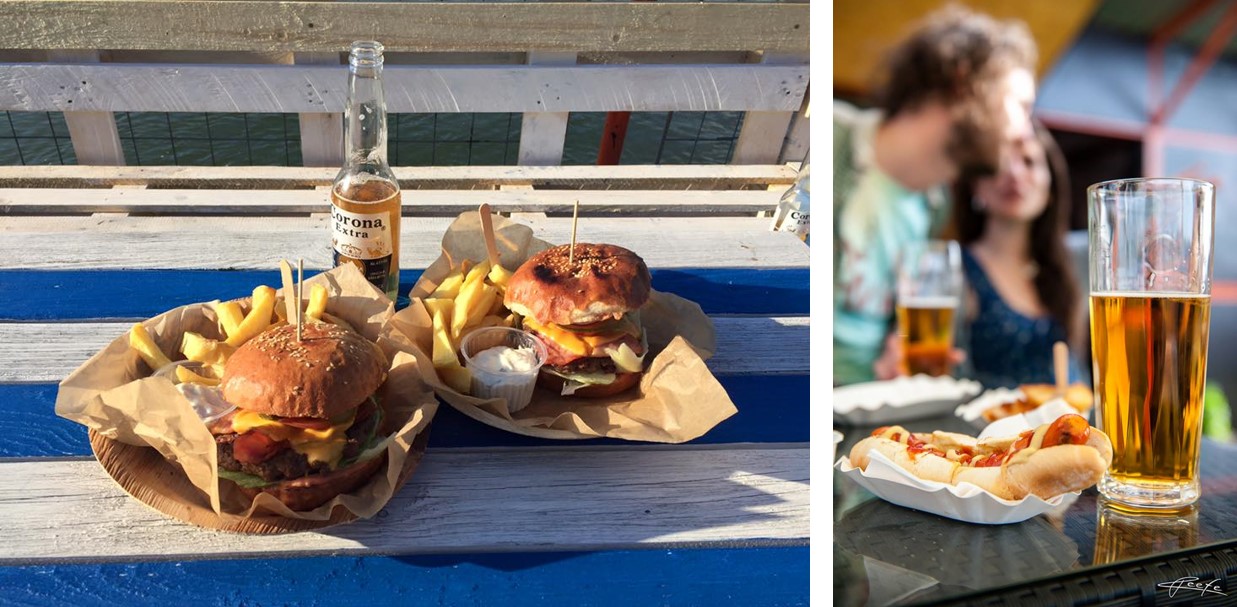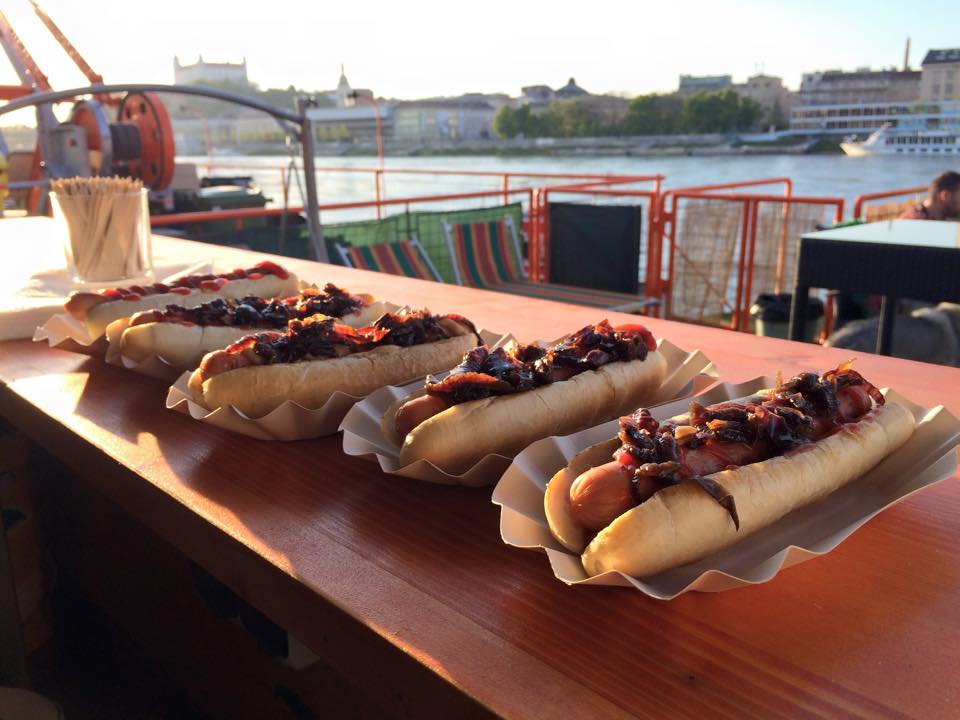 If you are thinking when to come to Sun Deck, our advice is evening – for the sunset and the night vibes. You will not regret for sure :)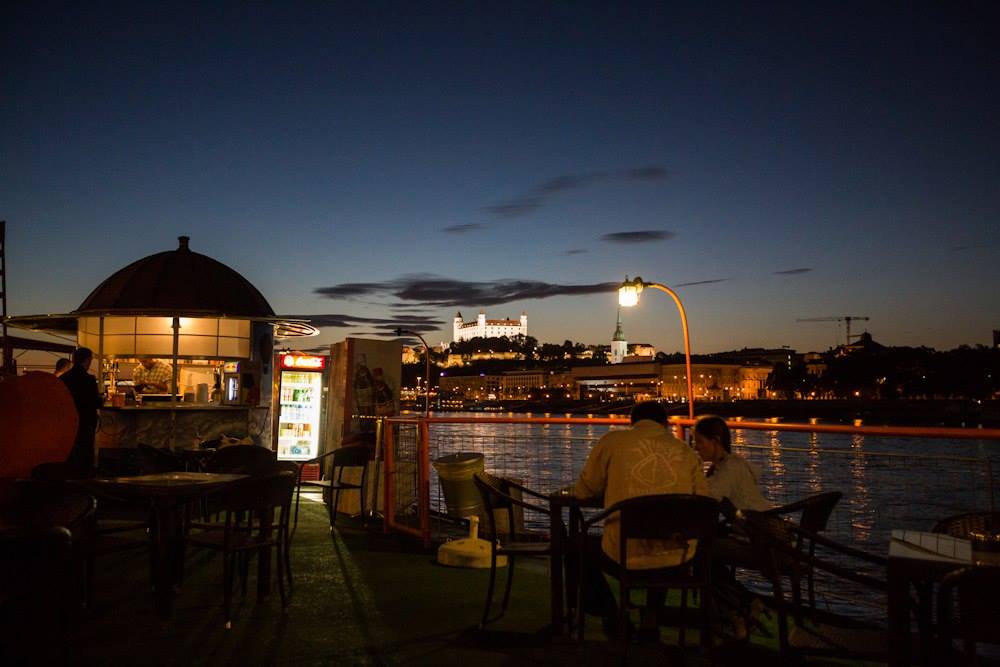 Source of some photos: Sun Deck Facebook
Author: Maria Kecsoova

 OPEN HOURS: Spring & summer season (check their Facebook page)


 ADDRESS: Tyršovo nábrežie


 CONNECT: Facebook


 MAP LOCATION: