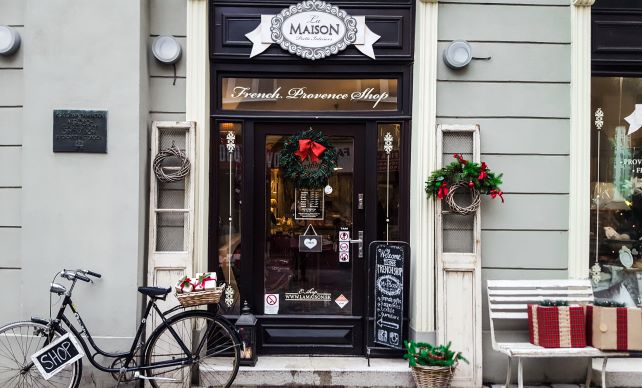 You know the feeling – it's winter and too cold outside to get active and explore the world. Do not let colder weather discourage you from travelling. Winter has its own magical charm.
Bratislava has a fairytale landscape that looks particularly beautiful in winter as the frost on the trees glitters in the light. Take your time to wander the cobbled streets of Bratislava, visit museums and galleries and have fun at the Christmas markets, all while enjoying a warming mug of mulled wine. Spend the most amazing holiday thanks to these ten tips for your winter trip to Bratislava.
ENJOY THE CHRISTMAS MARKETS
Wrap yourself in a warm coat and scarf and head outside because Bratislava is feeling festive with all its traditional Christmas markets happening in the Old Town. In winter, Bratislava's gorgeous squares are set to become even more magical with the arrival of Christmas markets. Whether you're looking for a gift inspiration, plan to indulge yourself in some mulled wine and warm yourself up with traditional Christmas delicacies or simply want to see the pretty lights on the city's Christmas tree, you won't be disappointed. Hurry up, like every year, the Christmas markets close down shortly before the Christmas Eve. More info.
HAVE BLAST AT THE ICE SKATING RINKS
When the temperature drops, it means it's time to go ice-skating. Bratislava has plenty of indoor and outdoor rinks where you can strap on the blades and hit the slick stuff. For us, there is nothing more picturesque than ice-skating in the middle of the Christmas markets on the Hviezdoslav's Square. If exposure to the elements isn't your style, you can also check out one of Bratislava's many all-weather indoor rinks. More info.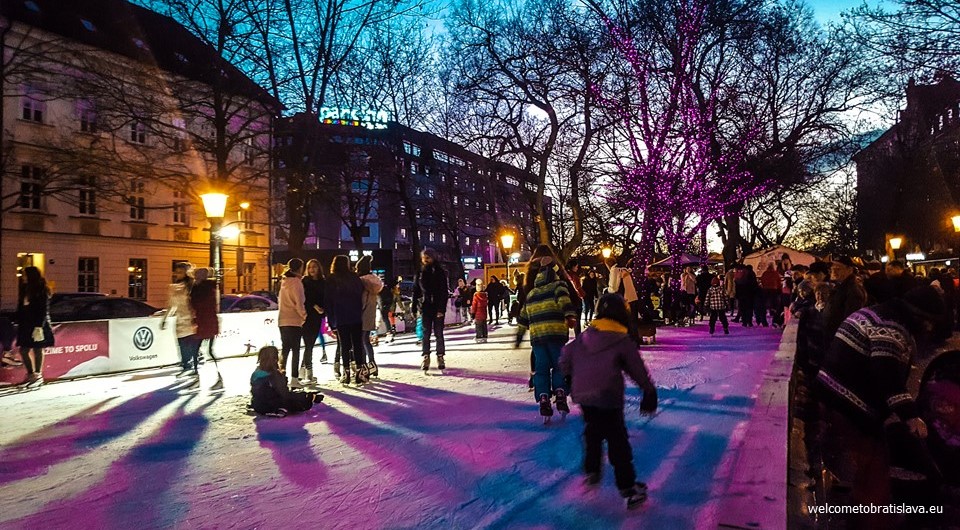 HAVE A MUG OF HOT CHOCOLATE
If you prefer a non-alcoholic warm beverage rather than Christmas mulled wine or fruity punch, try the perfect and wonderfully indulgent hot chocolate. A steaming mug of hot chocolate is a winning drink for winter in Bratislava. From marshmallow-topped and cream-covered concoctions to seriously challenging brews (80 percent dark, anyone?), Bratislava has quite a selection of hot chocolates to warm everyone during the winter months. More info.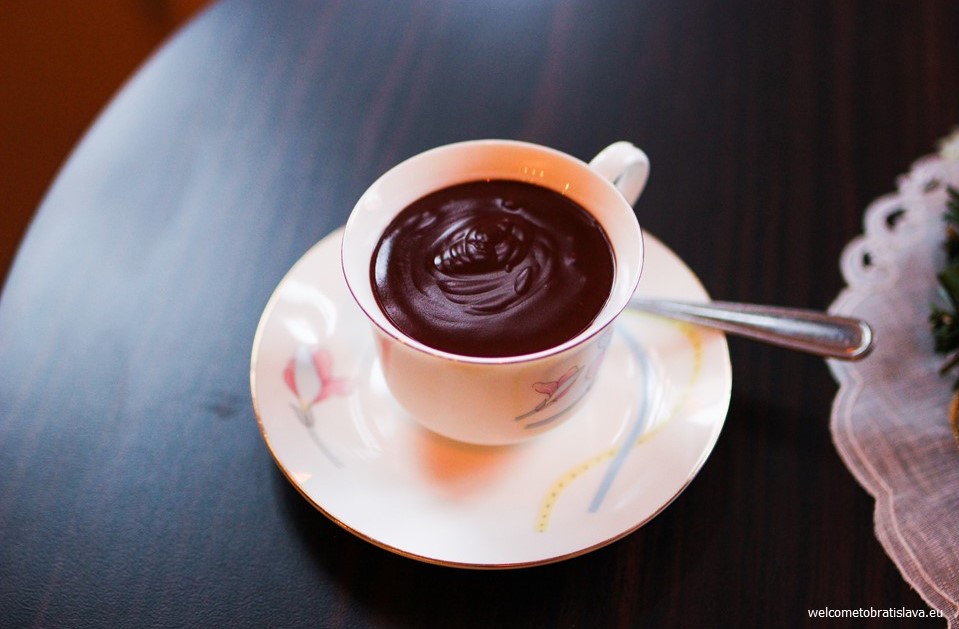 ENJOY SNOWY NATURE
If you are lucky enough, you will experience a snowy wonderland during your winter trip in Bratislava. The chances  are high especially during the months of January and February.
And we have a local tip for you – Bratislava is quite special thanks to a city forest right in its centre, so once it starts snowing, rush to Horsky park to enjoy the beautiful sceneries. Another great place is Koliba, the area with the famous Kamzik TV Tower – your snowy adventure is just about to begin! More info.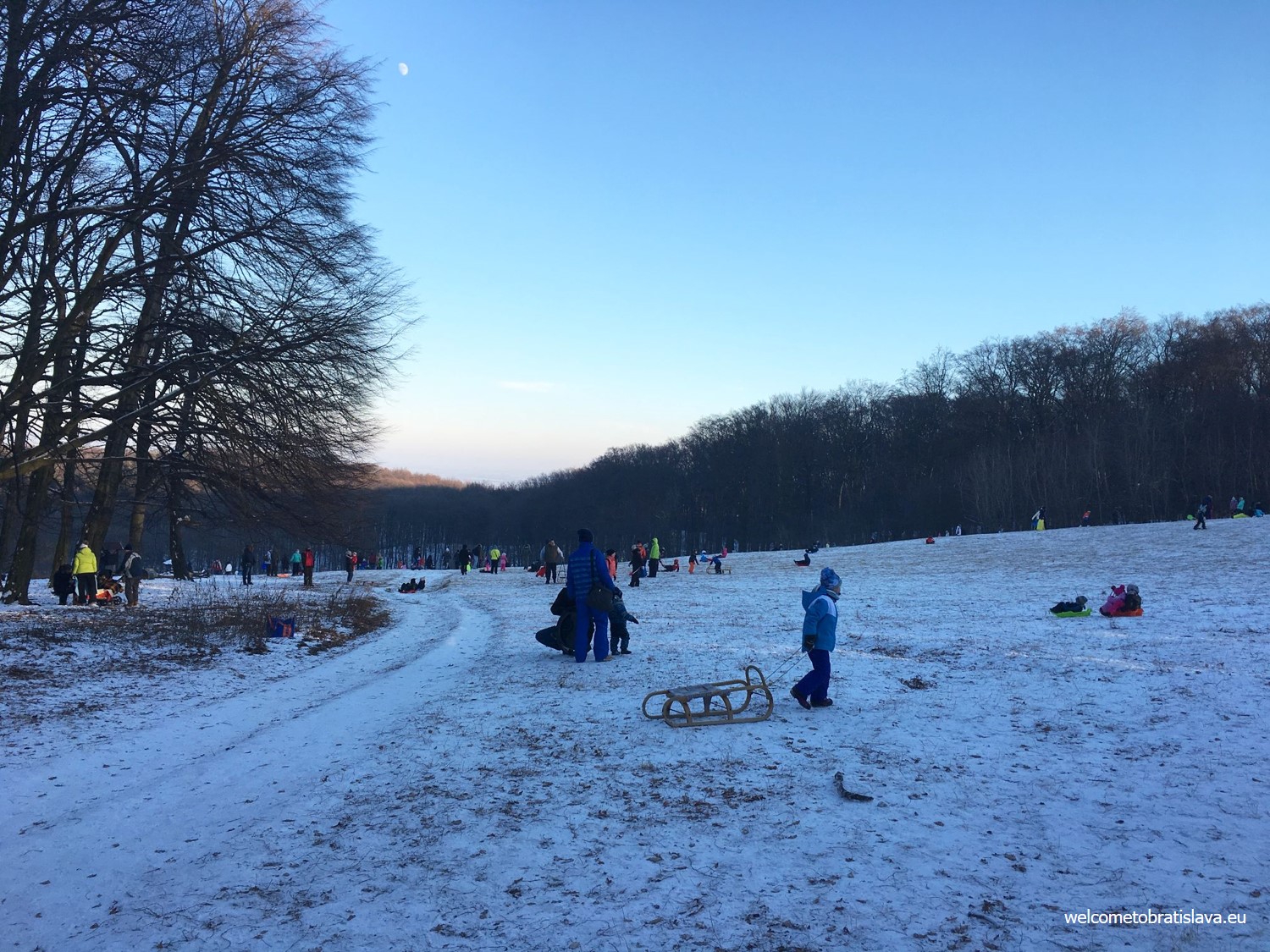 GO FOR A WORLD CLASS OPERA OR A BALLET PERFORMANCE
The Slovak National Theatre was established in 1920. Today it comprises drama, opera and ballet sections, each with its permanent professional company, with a central scene shop providing sets for all productions.
(source: SND website)
Bratislava is known for excellent opera and ballet performances. They are also frequently visited by our Austrian neighbours or other tourists because of their high quality and reasonable prices. For example, the ballet ensemble dancers come from different parts of the world! Don't miss your chance to see the Nutcracker to put you into the proper Christmas mood! More info. 
HAVE FUN IN AN ESCAPE ROOM
If you're confident to solve your way out of a locked room in under an hour with only a couple of friends to help you, get set for one of Bratislava's popular escape games. The tricky rooms offer hands-on challenges that will push limits of your abilities. We suggest you choose your teammates wisely…or remain locked forever :D More info. 
HAVE A PROPER SLOVAK LUNCH
They say 'The way to a man's heart is through his stomach'. Similarly, for those who seek to learn about different cultures, why not try to get to know them through their cuisines? Whether you consider yourself a foodie or not, the fact is, you have to eat. Moreover, winter season is perfect for making acquaintance with the Slovak cuisine as its meals are quite rich and heavy – perfect for the cold weather! For example, Slovaks are very fond of soups – try our garlic soup in bread or a bean soup. Our traditional dish is bryndzové halušky – potato dumplings with sheep cheese and fried bacon – its taste is so special that you'll either love it or hate it, nothing in between :D More info.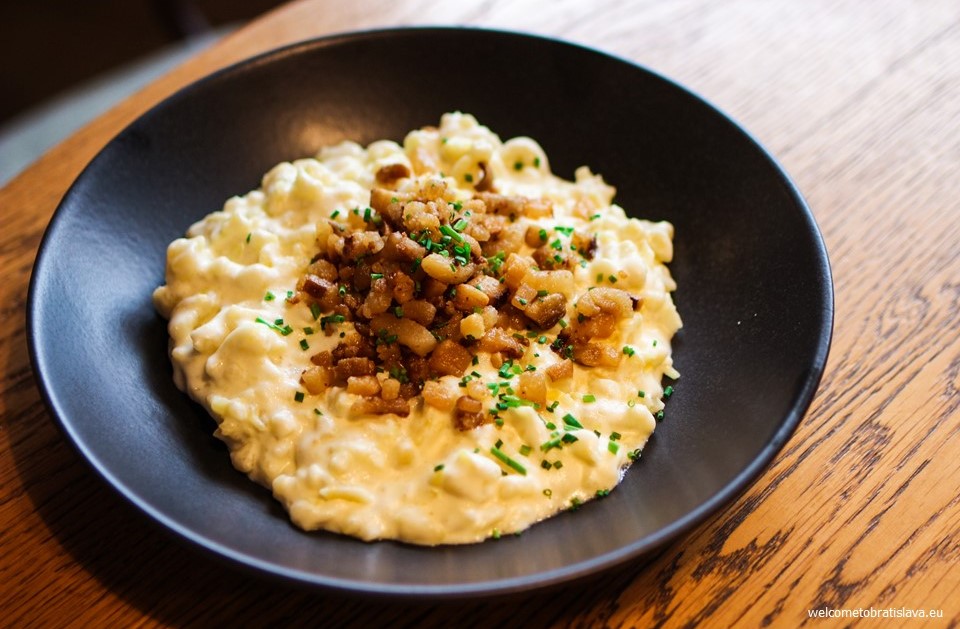 TAKE A COOKING CLASS
Why not take it a step further and get to know our traditional recipes? There are several cooking schools in town. We have tried Chefparade with more than 6 years of experience and pretty good offer of courses – from traditional Slovak to any other world cuisine. Hide from the cold weather in a nice kitchen and prepare a proper Slovak lunch all by yourself.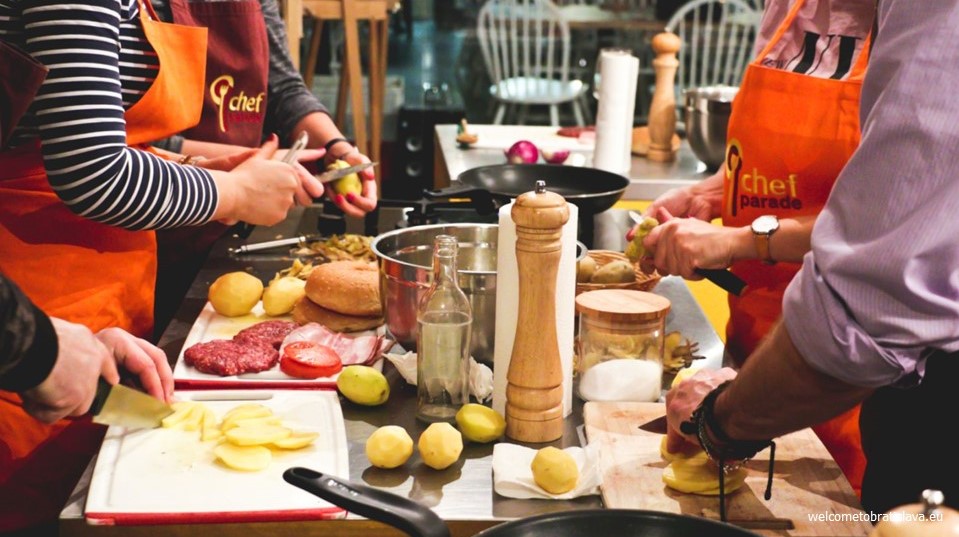 RELAX DURING A MASSAGE
Once you are done with all the sightseeing, pamper your body for a while. From affordable pedicures to decadent massages and facials, there is a wide range of spa treatments in Bratislava to warm you up in the middle of winter. In need of some sports activities? Try one of Bratislava's indoor swimming pools.
SAY CHEERS WITH A SLOVAK BEER
Slovaks are known for their good and affordable beer. Especially recently, small breweries with local craft beers are on the rise and easily accessible at some of the coolest beer places. They revive the Slovak brewing tradition, adding a modern twist. We have devised a quick guide for you, so you can explore our golden liquid heritage as a local, avoiding tourist traps!  If you prefer something stronger, we Slovaks are known for our traditional fruit spirits, especially slivovica (plum spirit) or hruškovica (pear spirit). Cheers!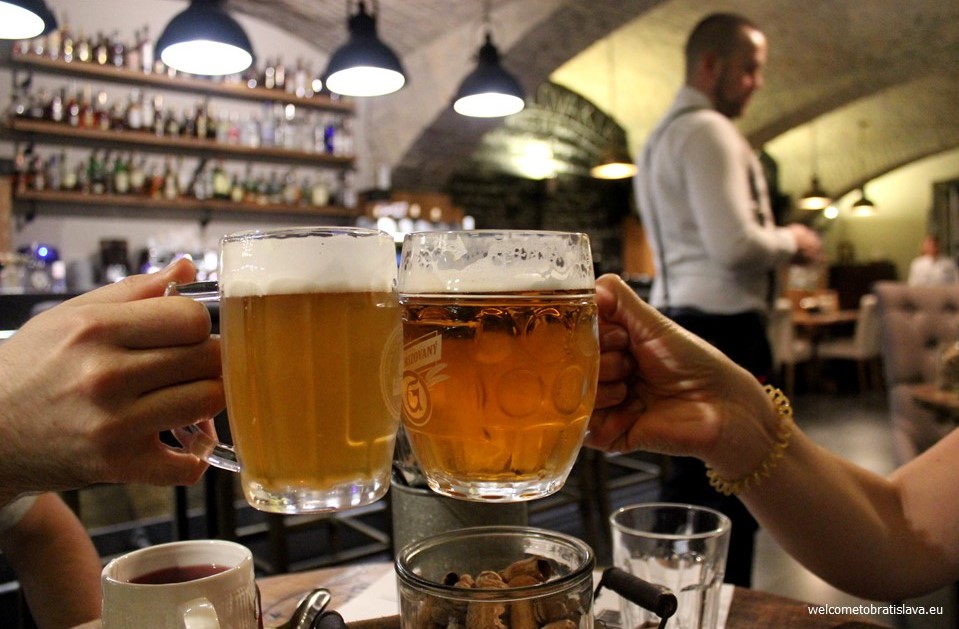 Author: Zuzana Mytna