If you've seen our previous article about a weekend trip to Banská Štiavnica full of local tips, you already know how much in love we are with this city. This year, there is one more reason to make a trip here. Banská Štiavnica is starting a new project on Valentine's Day  2020 called Štiavnica in love which will last for one year. What is this project about? And why is Banská Štiavnica the most romantic city of Slovakia? Read on to find out!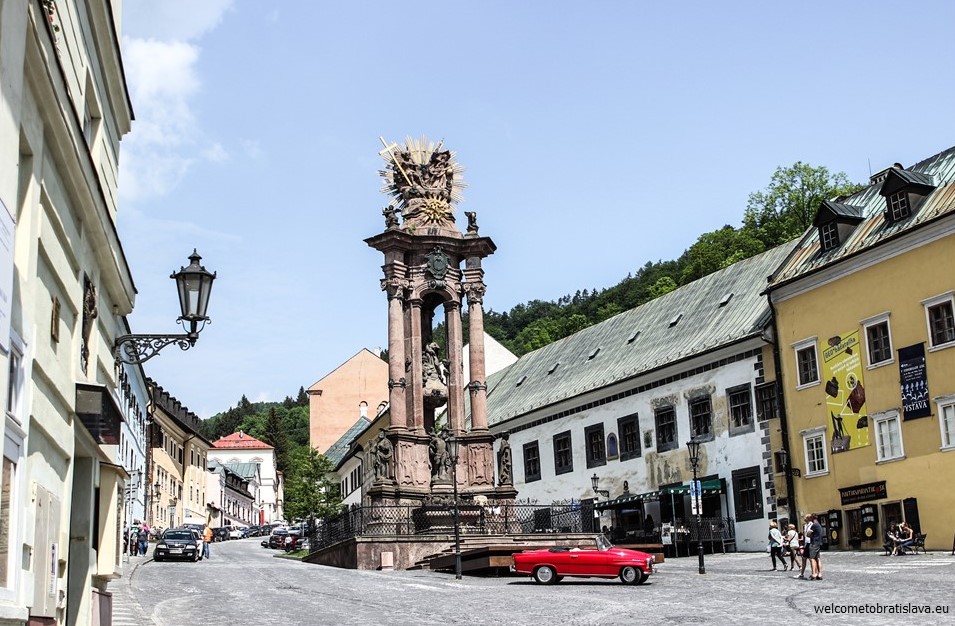 WHO WAS MARÍNA AND ANDREJ SLÁDKOVIČ?
We already wrote about the famous House of Marína and Epicentre of Love located in beautiful Banská Štiavnica (170 km from Bratislava) within our Banská Štiavnica weekend itinerary. This museum is dedicated to the world's longest love poem Marína written by an excellent Slovak writer Andrej Sládkovič. Banská Štiavnica is the place where he fell in love with his muse Marína. The poem reflects on their unfulfilled love and since we have read it many times and just love it, we had goosebumps seeing this interactive exhibition. And it hosts the first genuine Love Bank in the world!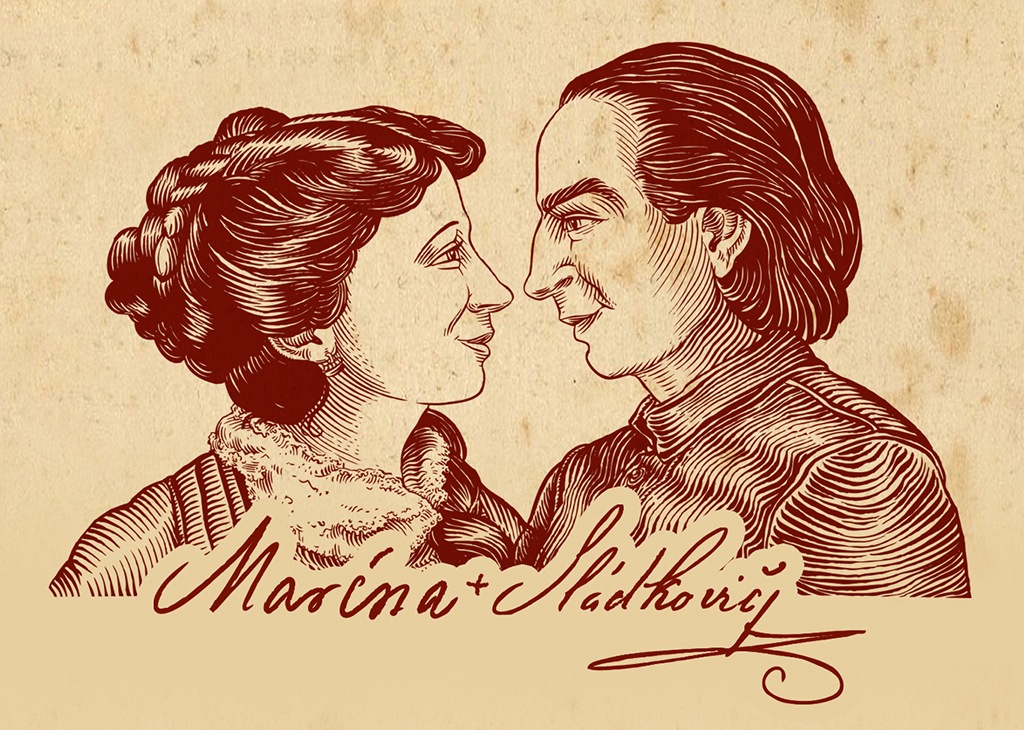 WHAT IS THE PROJECT ABOUT?
In 2020, it will be 200 years since Marína and Sládkovič were born. To commemorate this anniversary, the project Štiavnica in love was established, in order to place Banská Štiavnica on the map of the most romantic cities in the world, such as Paris or Verona and to deliver even more special experience to its visitors. 
There are several activities that you can experience throughout the year:
Poetry in the streets 
Verses of the poem Marína in Slovak and English language will be placed on the city benches. As a result, every visitor of Banská Štiavnica will meet with this poem which is often viewed as our Slovak national cultural treasure. This way, the poem Marína will find its way to people who have not heard of it before.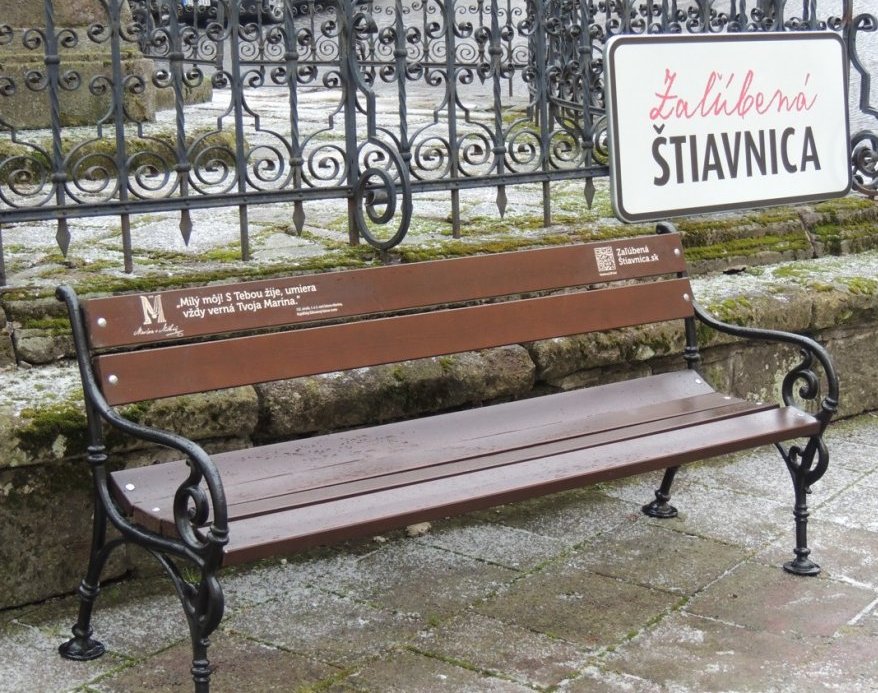 Places that brought the longest love poem to life
Another part of the project is a map of the 20 most beautiful sites related to the poem Marína. These are authentic places that Marína and Sládkovič actually visited and which inspired the verses of Marína. Unlike, for example, the balcony in Verona where Juliet never actually stood (as she was only a fictional character), Banská Štiavnica is full of authentic nooks and crannies where Marína and Sládkovič really experienced their love. 
City game "Build your own love poem" 
An innovative networking platform is being created that combines the best commercial and non-commercial sites and places of Banská Štiavnica. Each of these places will have one verse from the poem Marína in its custody. Each player can buy one specific "love product" at these places, for which they get a sticker with the verse. The player is then placing the verses in a randomly wished order in a sticker book and forms their own version of the poem. The start of the game is scheduled for May 2020.
Festival of love and beauty – Štiavnica ĽÚBFEST
The first edition of the three-day long romantic festival celebrating love and beauty will be held during 19 – 21 June 2020 in Banská Štiavnica. The full programme will be available on the official website. 
Find out more here.
Author: Zuzana Mýtna