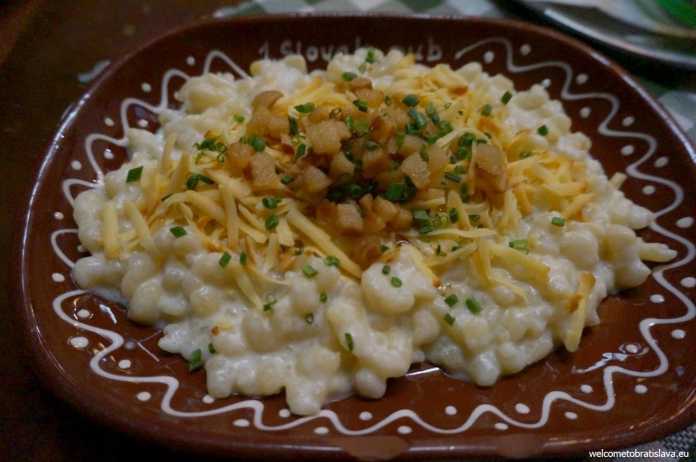 Here is a list of typical Slovak things to try in Bratislava – Slovak food to taste, beverages to drink and souvenirs to look for.
Get inspired and have fun!

1. Eat bryndzove halusky, the Slovak traditional meal.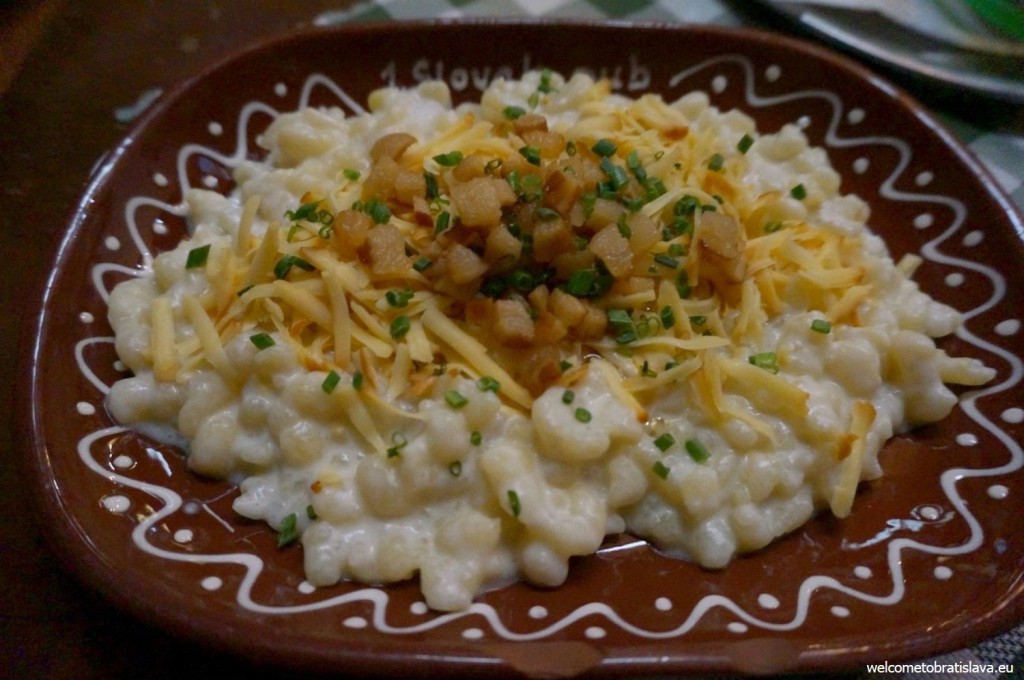 2. Drink Zlatý bažant, the most known Slovak beer.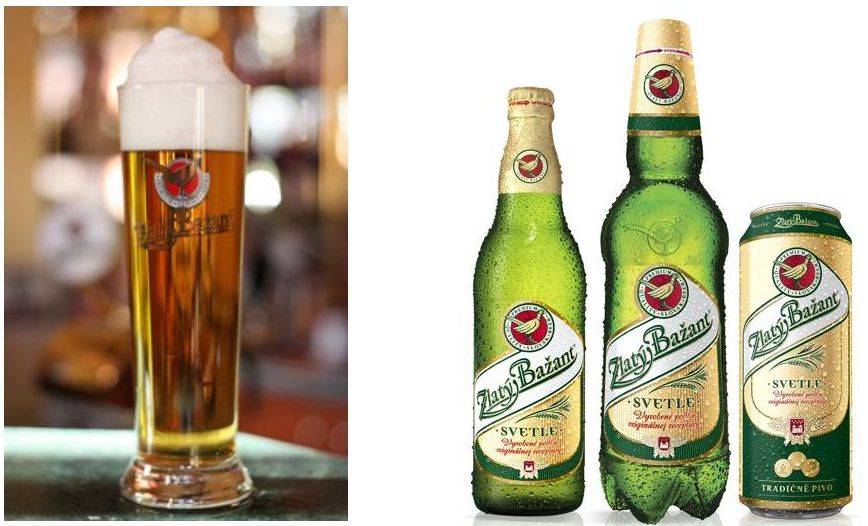 3. Have a shot of slivovica, our typical alcohol with plum flavor, or try some of our traditional spirits.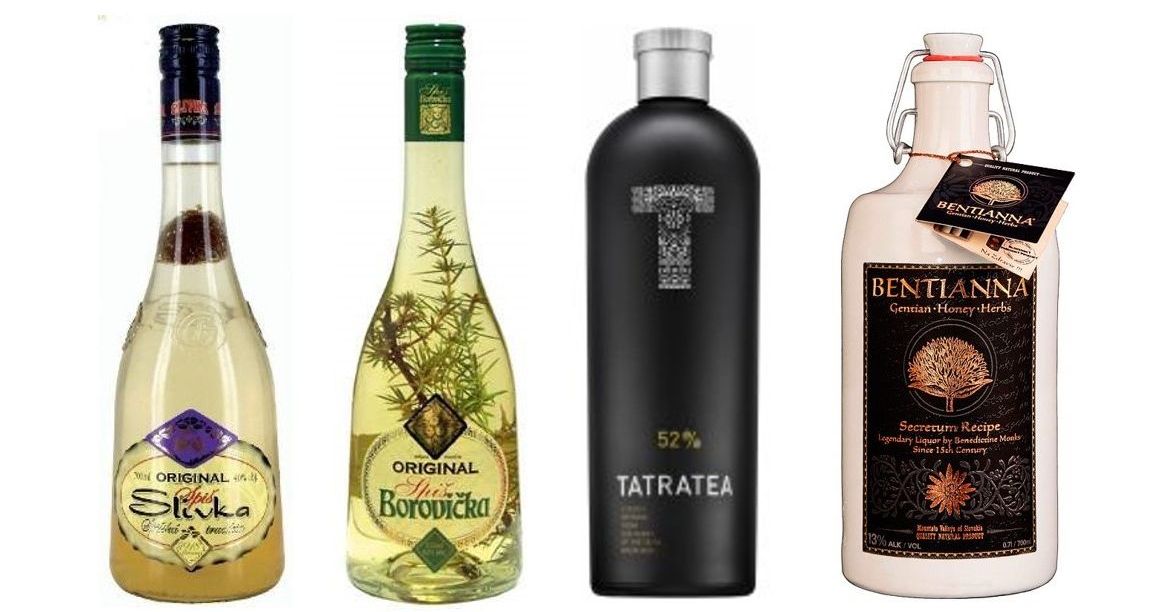 4. Try Kofola, the Czechoslovak version of Coca-Cola (with a touch of ginger).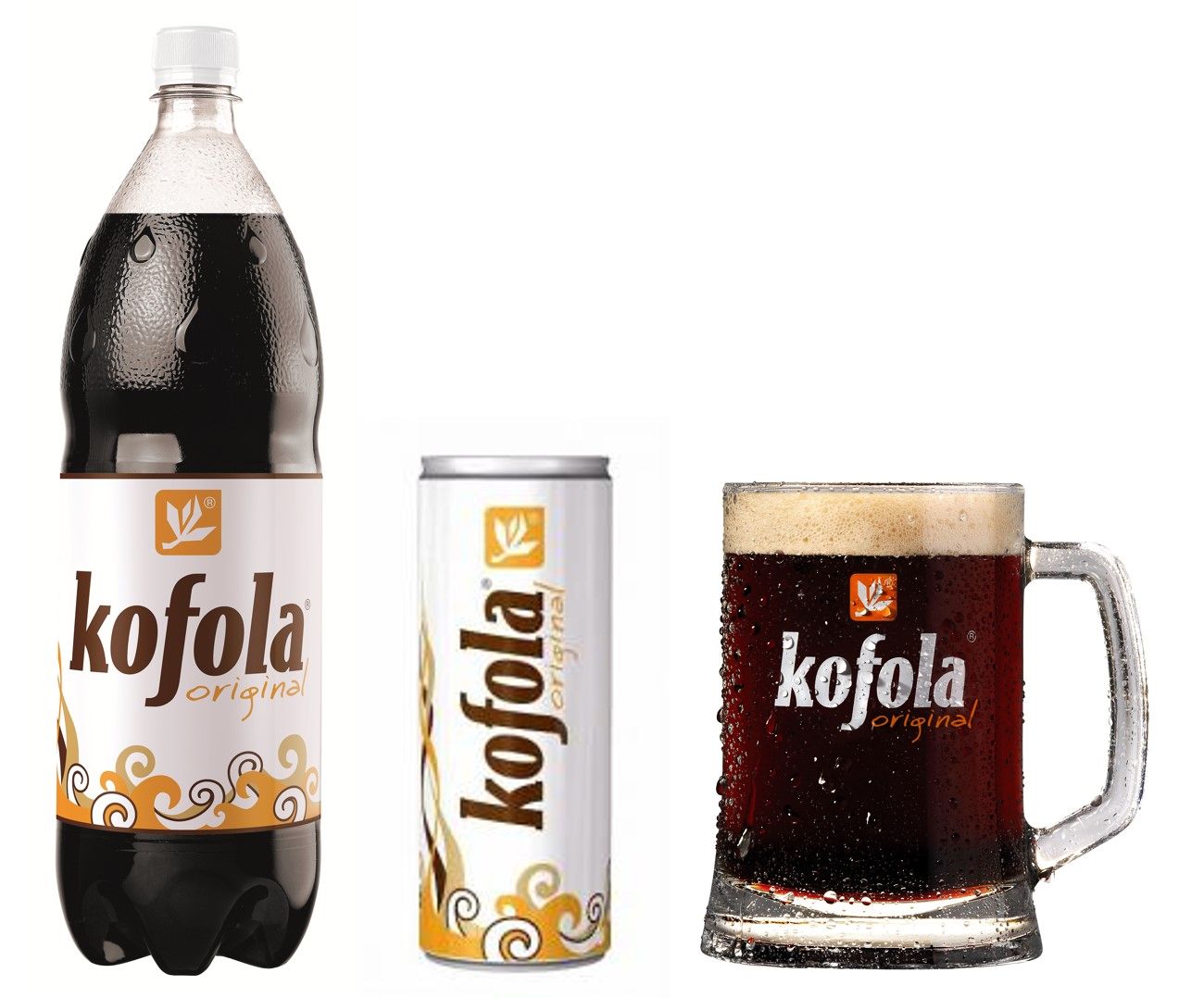 5. Savor the Bratislava roll, a small sweet treat which comes with a poppy seed or crashed nuts flavor.
6. Try korbáčik, a special cheese looking like a small whip that comes from one Slovak region.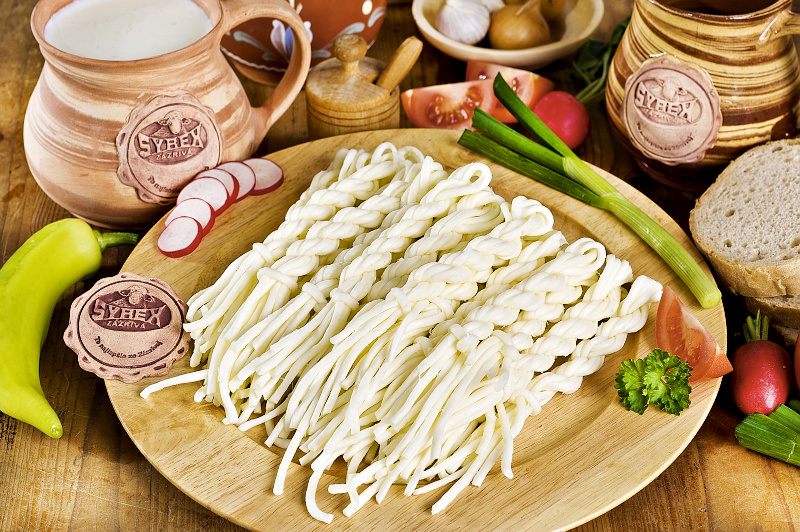 (source)
7. Taste trdelník, a sweet pastry common to be served on open markets (you can't buy it in a shop).
8. Examples of typical Slovak souvenirs:
dolls dressed in traditional garbs (usually made from husk)
a wooden shepherd's pipe, whistle or hatchet
brass bells
painted ceramics
bottles of Slovak spirits (slivovica or hruskovica) or medovina (special alcohol made from honey).
Author: Maria Kecsoova