Although Devin is one of the smallest city parts of Bratislava, it can keep you busy for several hours or even days with its sights. If you love medieval history, nature, beautiful views or remains of socialism, you will for sure enjoy what it offers. Here is our list of top 5 things to see around Devin!
LOCATION
Devin is a borough of Bratislava, 12 km away from the city center. The bus journey takes around 20 minutes. An alternative is to take a taxi (if you don't have a car). You can also get there by a boat from one Bratislava port or from Hainburg, Austria. The public transport is quite easy, you need to get on the bus 29 at the "Most SNP" station. It is the one under the UFO bridge.

1. DEVIN CASTLE
If you decide to see only one thing in Devin, make sure it is the castle! It witnessed the glory and fall of Great Moravia and was blown up by Napoleon's army. Thanks to its location on a high cliff over the Morava and Danube rivers, and as standing on the frontier between Slovakia and Austria, it offers beautiful panoramic views. Come here if you want to soak in the rich medieval history which is mirrored in its ruins 🙂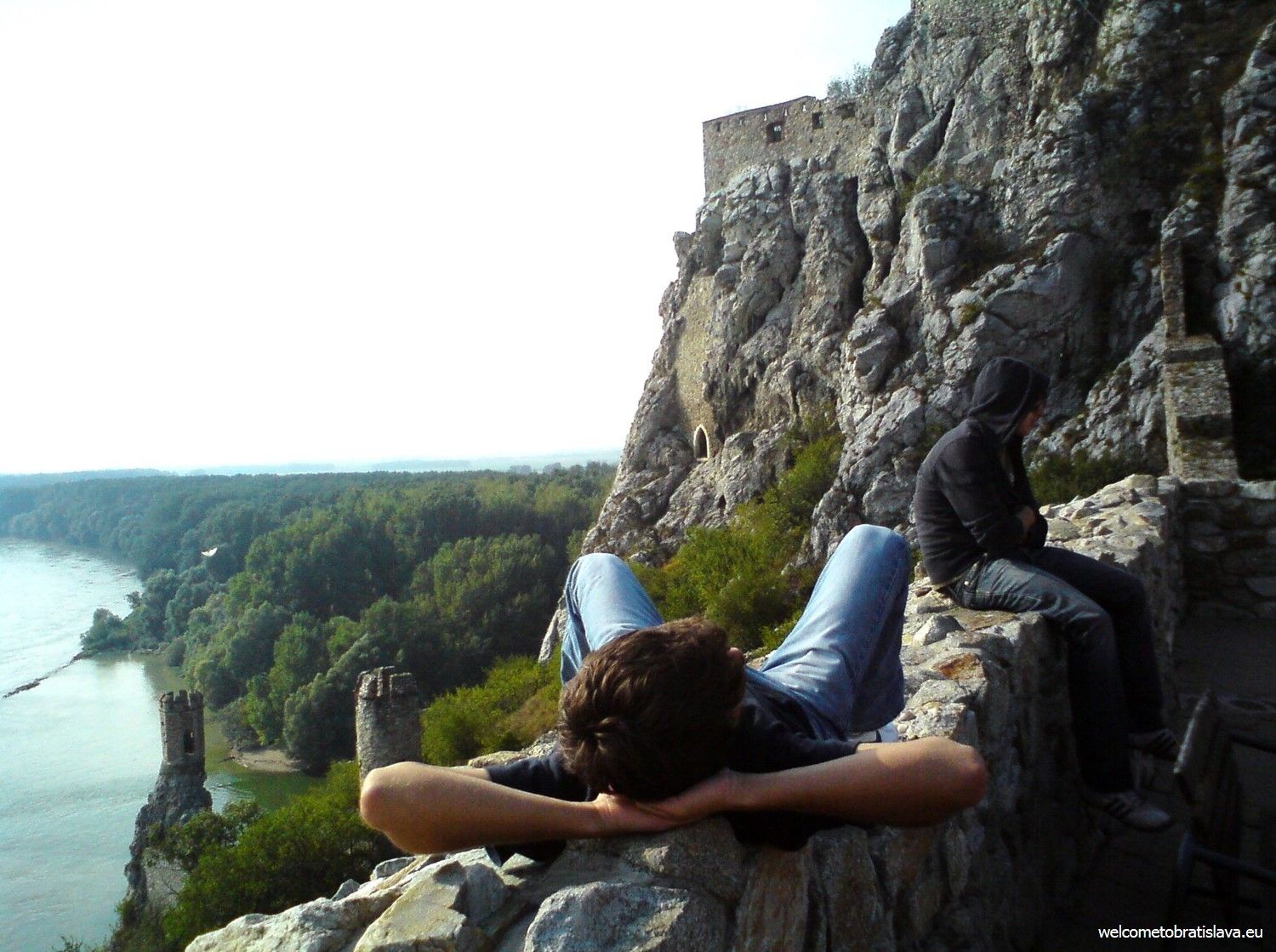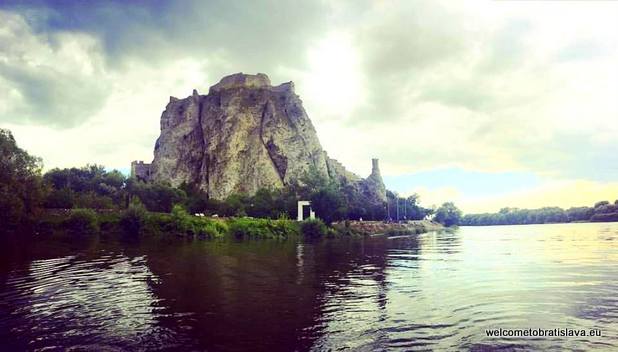 2. SANDBERG
In geological and paleontological terms, the abandoned sandpit Sandberg is one of the most important sites in Slovakia. This protected site is extremely rich in fossil remains of marine coastal and terrestrial fauna and flora. You would not expect there used to be a sea in this area 14 – 16 million years ago! On top of the historical importance, the Sandberg site will enchant you with the most beautiful panoramic views!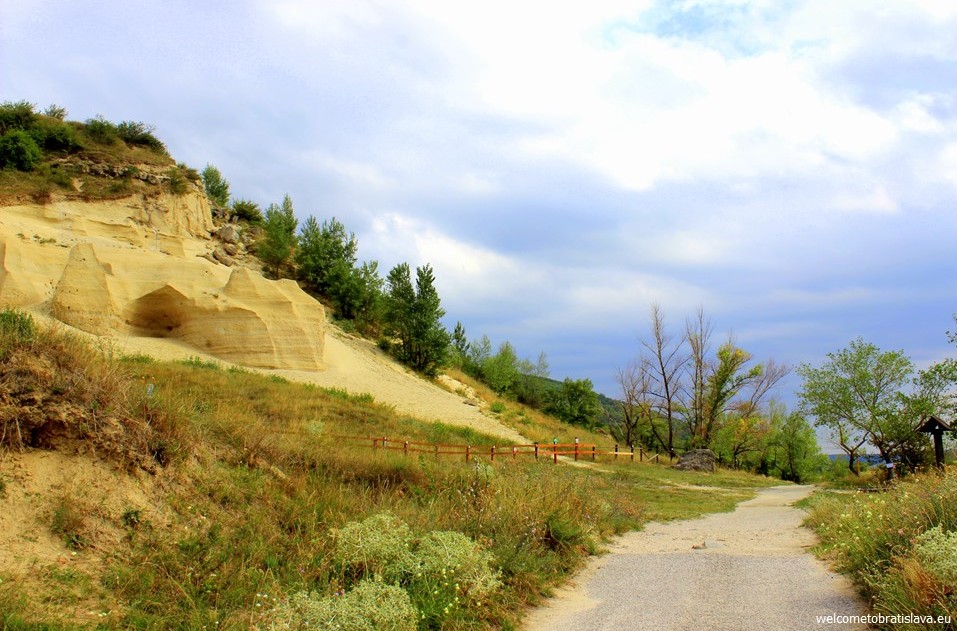 3. DEVINSKA KOBYLA
Devinska Kobyla is a National Natural Reserve with several hiking trails worth trying. One of the cool facts is that Devinska Kobyla is actually the highest point of Bratislava. You might have thought it was Kamzik TV Tower with its 439 m but Devinska Kobyla simply wins with its 514 m. Again, Devinska Kobyla offers one of the most beautiful viewpoints in Bratislava. From here, you can see Devin Castle, flow of the Morava River when you look down, the Danube River in the background together with Austrian Braunsberg, Hainburg mountains and typical wind turbines. You will also glance fields and meadows of Marchfeld with a dominant castle Schlosshof. Definitely breathtaking!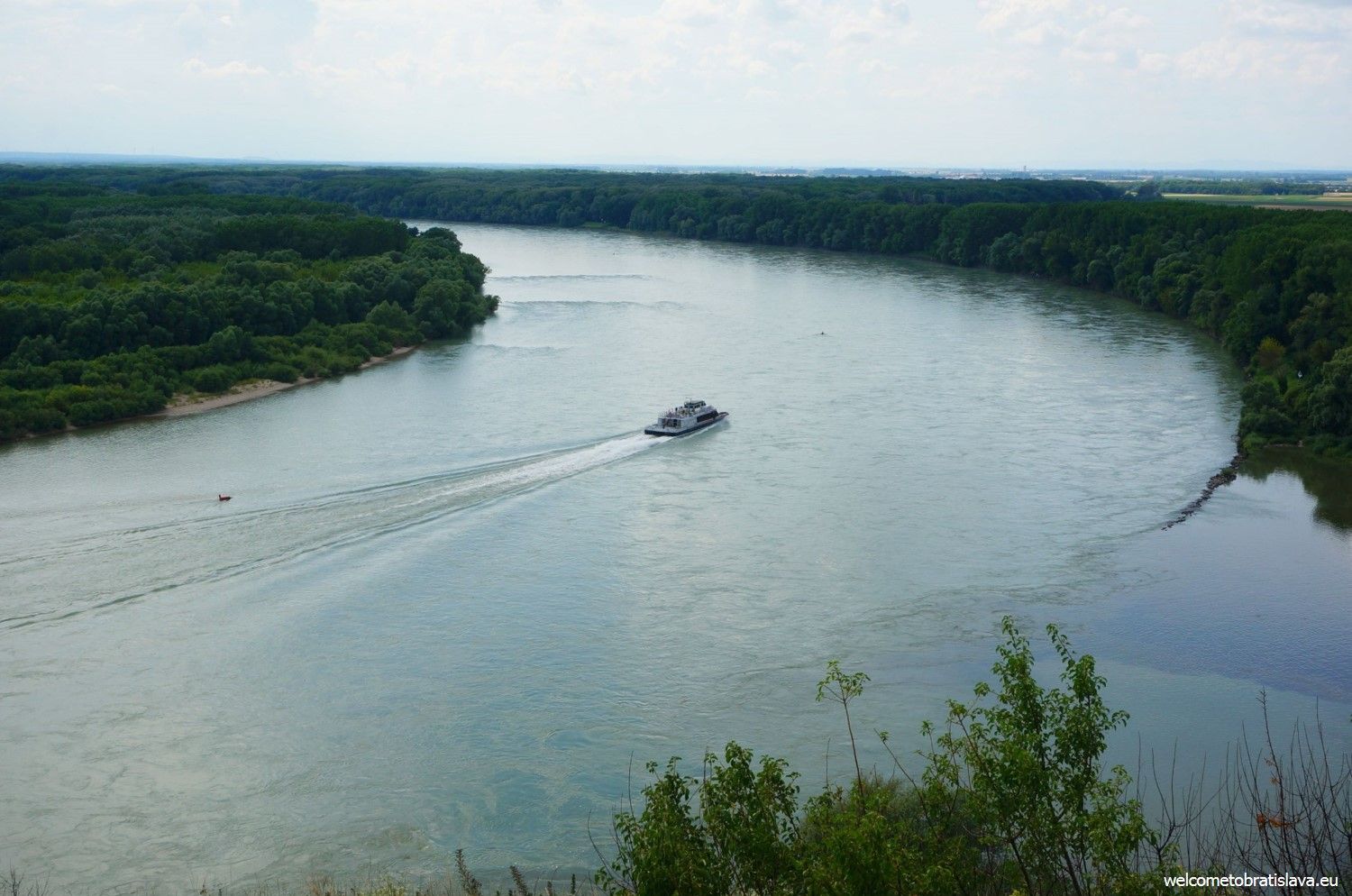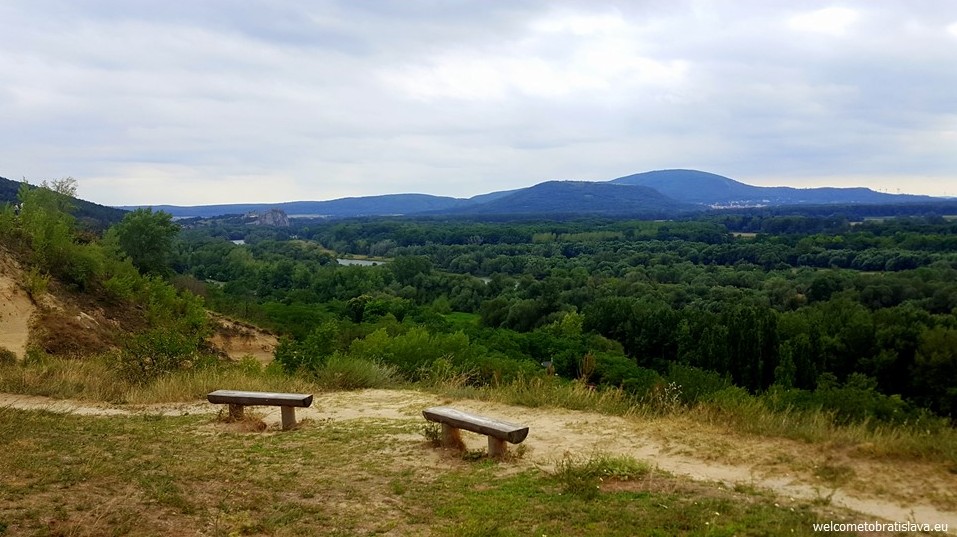 4. STONE LABYRINTH AT A FORMER STONE PIT
Waitov lom is a former stone pit which was part of the first limestone quarry in Bratislava that operated from the late 19th century until 1935. Apart from the beautiful nature around, its main attraction is the stone labyrinth which replicates the famous French labyrinth of the Gothic cathedral in Chartres.

It consists of small stones and is hard to find at the first sight. We love its authenticity – you can really walk from its perimeter to the center. It took us almost 5 minutes to get to its middle – we did not expect such a long time when we looked at it. It is nice to visit it as part of your hiking trip through Devinska Kobyla – follow the blue mark trail. Once you see the goats, it is a good sign – they placed them next to the labyrinth in 2013 as part of a traditional pasture restoration project.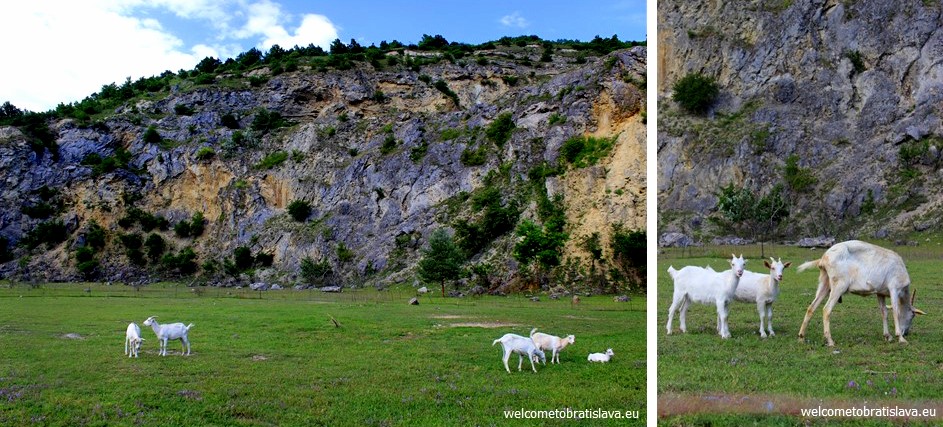 5. THE ROCKET BASE, BUNKERS AND BARRACKS
Explore the ghostly buildings of the former bunkers and barracks which are non-functional since 1996 as well as a rocket base that served to the Czechoslovak Army that protected the airspace over Bratislava during the Cold War. This rocket base was built during the Cold War under the auspices of the Soviet Union as an anti-aircraft missile base, part of the Warsaw Pact defense against NATO. The base was armed with 16 anti-aircraft missiles S-125M NEVA which were hidden in large reinforced concrete bunkers. According to some unverified information, missiles capable of carrying nuclear warheads were located here, too!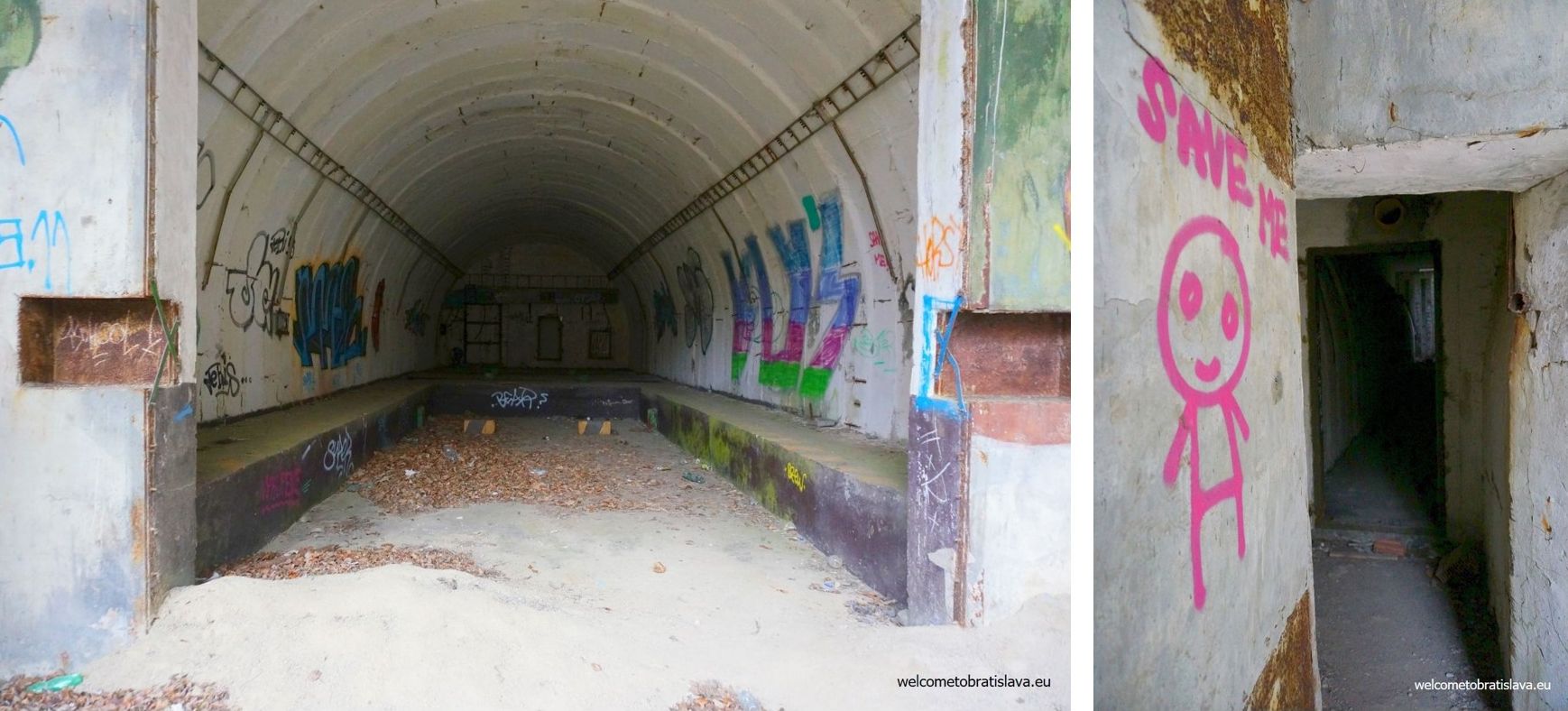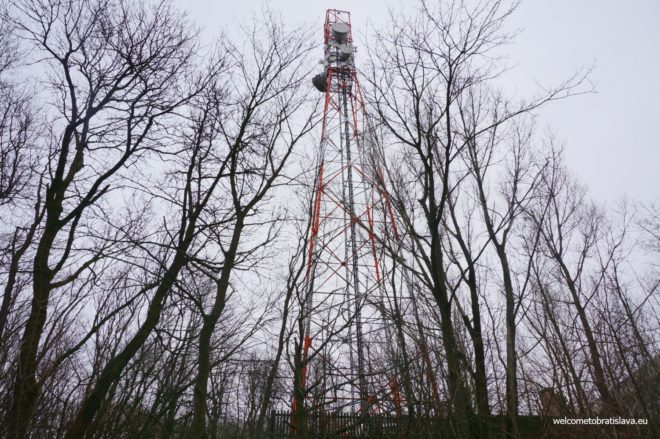 Author: Zuzana Mytna