Follow the current happenings! This article gives a preview of the top events in Bratislava this week.
Retro motorcycles on Bratislava Castle 13.8.
An exhibition of small motorcycles where you will see more than 30 motorcycles of the post-war Czechoslovak brands JAWA and STADION. The JAWA legendary pioneers accompanied by the copies of the retro posters won´t be missing. FB event.
Bruno Madeira in Zichy Palace (a guitar concert) 14.8.
The Embassy of Brazil invites you to a concert by one of the most awarded active performers of the new generation of guitar players in Brazil, Bruno Madeira. This talented Brazilian musician will guide you through ten countries of the American continent during his solo concert. More info.
Mambo Social party 15.8.
It´s mambo time! Get ready for the most popular dance styles from Cuba, New York, Puerto Rico, Colombia, Venezuela and Peru. Look forward to the Salsa classics, Mambo, Guaguanco, Cha-cha-cha, Latin jazz and more. FB event.
A Wednesday disco 15.8.
This regular event is held in Luna bar with a DJ playing a mix of oldies and new hits from abroad as well as from the Slovak and the Czech scene. FB event.
Sam Hope live concert in cafe Scherz 15.8.
English bluesman from London, Sam Hope, is a singer, a producer and a guitarist. His tour includes a stop in Bratislava, where he will perform together with his guest, Stanislav Počaji. Entry: 5 €. FB event.
Yoga in English 16.8.
A dynamic flow yoga class is perfect for both beginners and intermediates. The place is equipped with a shower and yoga mats.  FB event.
Eagles & Doves: Exhibition Opening 16.8.
What is the form of national identity today? What influence do various symbols exert upon it? Can we positively identify with a nation without nationalistic and xenophobic overlays? The exhibition Eagles & Doves presents works by contemporary Slovak and German artists who respond to these difficult questions with broad perspective, criticism and humour, in a playful and open manner. Contemporary art can be actually a medium of intercultural communication: the encounter, not the clash, of cultures. The exhibition project was developed in cooperation with the Goethe Institute in Bratislava on the occasion of the 25th anniversary of its foundation in Slovakia. FREE entry. Exhibition lasts from 17 August until 28 October. FB event.
House music summer night  16.8.
Dj WNCHNZ brings a selection of tracks that are predominantly based on house rhythms and house sub-genres with a 4/4 beat. The music he plays is melodic and harmonic, with elements of acid and cosmic sounds, but sometimes also with the heavier and darker sounds. FB event.
90s Party 17.8.
Look forward to the hits that were popular in the past, including a new wave, hard rock, synth-pop and much more. FB event.
Las Vegas Varieté 17.8.
Highly entertaining, slightly perverse, seductive revue experience! Bizzare night that you'll never forget! Humorous and glamorous modern circus acts, singing, dancing and burlesque. What happens in Cabaret, stays in Cabaret. FB event.
Tribute to Freedom 17.8.
Tribute to Freedom has been an integral part of the cultural and social event in Bratislava since 2009. The concert is held at the Devín Castle, which is one of the most impressive historical places in Central Europe. The performers at this year's 10th annual concert are the legends of the Czech and Slovak music scene. FB event.
INPUT techno party 17.8.
Club IXEL has prepared another episode of the regular techno night INPUT. You will be accompanied through the dark night by the Polish artist Dark Moon who will be assisted by DJ Bari and Hasky. Start: 22:00. Entry: 3 € all night. FB event.
Saturday Grilling in the Petrzalka Market Hall 18.8.
Come to the Petrzalka Market Hall to enjoy the summer grilling event organized regularly each Saturday until September. You can look forward to the grill delicacies and various refreshments from the grill masters. Pleasant music, draught beer, Slovak wines and refreshing prosecco won't be missing. Event starts at 11:00 and ends at 21:00. FB event.
Swing Concert 18.8.
This event is organized as a part of the festival The Cultural Summer and Castle Festivities in Bratislava 2018. Swing Music of the 20s till 40s of the last century will be performed by the most successful Slovak swing band. A 9-member swing orchestra Fats Jazz Band  will make you immersed into the ambiance of the bustling era of the 1920s till 1940s – the epoch of elegant gentlemen and glamorous ladies in robes. The artistic director of Fats Jazz Band is one of the best Slovak pianists, Ladislav Fantzowitz. A concert of pleasant dance music, full of euphoria promises an unforgettable experience to the audience. FREE entry. FB event.
Dj Ekg Solo 18.8.
This Saturday, at one of the most popular summer spot in Bratislava, Wakelake, you will have a chance to experience an incredible atmosphere. Amazing DJ Ekg will play an exclusive 12 hour DJ set for all of you.  FB event.
A cuban night 18.8.
Dance to the Cuban rhythms of Salsa, Cumbia, Latino Jazz, Rumba and Mambo. An authentic atmosphere of Cuban clubs and bars will be brought to KC Dunaj club by the band "La Descarga Salsa Orchestra" and DJs "MuNa"  and "Chingy." FB event.
A feast in Stupava 2018 19.8.
This is a traditional event taking place in Stupava. You can look forward to an exciting program for adults as well as for the kids. Handicrafts and hand-made products, chill out and reading zone, gastro stalls and much more! FREE entry. FB event.
This week's pick was prepared for you by our events guru Nika.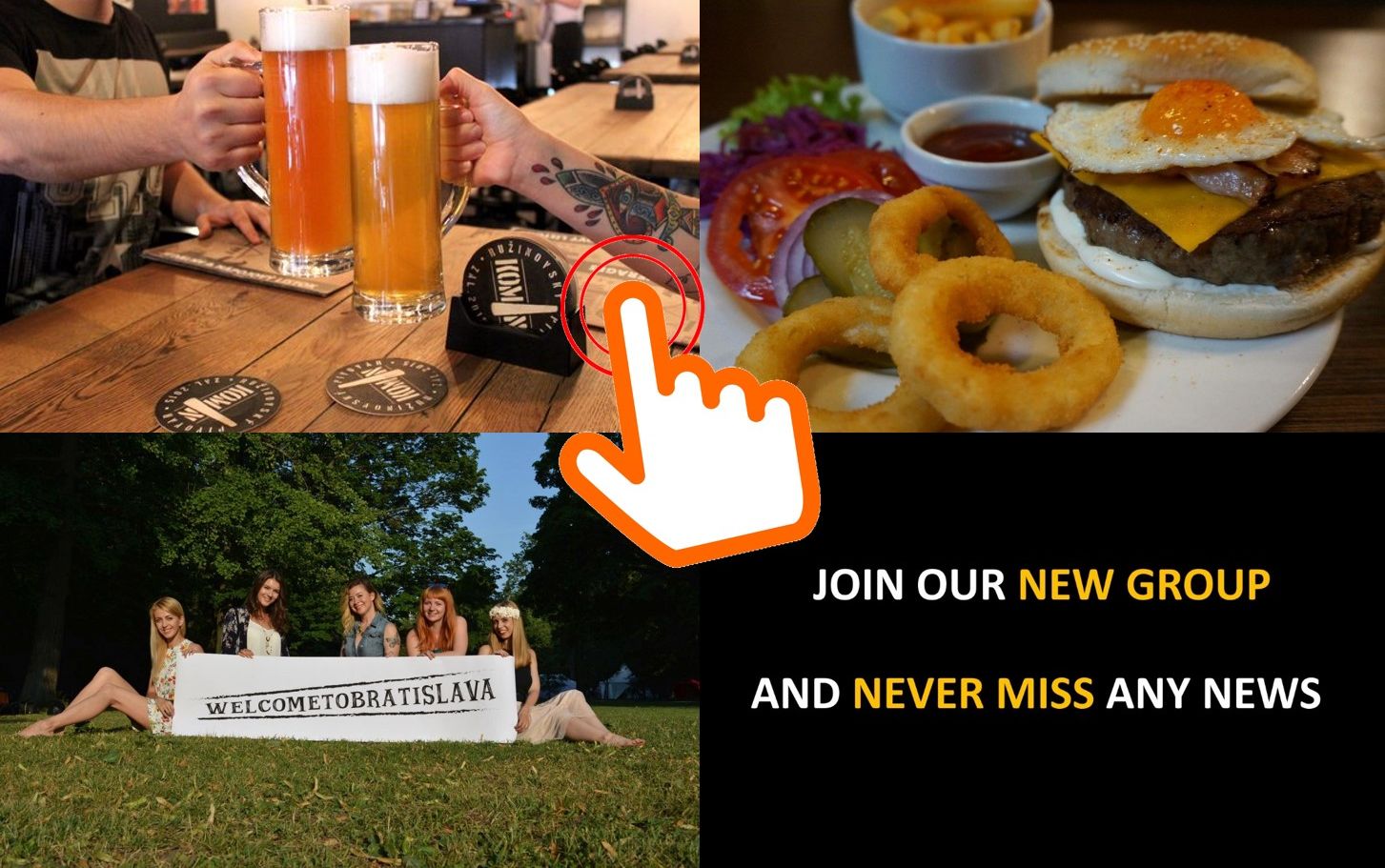 NOTE: Some of the featured pictures come from the Facebook pages of the mentioned events.
IF YOU ENJOYED THIS POST, SIGN UP FOR FREE UPDATES