Follow the current happenings! This article gives a preview of top selected events in Bratislava.
PS: If you want to receive more tips on events happening during your visit, according to your preferences – be it music style for parties, cultural events and exhibitions, networking gatherings or live concerts – click here.
Christmas markets in Bratislava
It's here! The smell of mulled wine and burger-like "cigánska" will be spreading across the two squares until 22nd December. If it's going to be your first time at the Bratislava Christmas markets, make sure you try some of the goodies. More info here.
Concert – Massimo Dal Prà, organist of the St. Anthon Basilica in Padova 2.12. 
Massimo has played over 600 concerts around the world, composes religious music. Get mesmerized by his musical prowess. Free entry. FB event. 
Have fun with friends at Wild Thing Karaoke Bar 3.- 5.12.
Get the drinks in, pick a song and start belting: we've found the best bar in Bratislava to do karaoke! Wild Thing Karaoke Bar provides good fun with a stage and singing space open for everyone ready to sing, as well as those who just want to take a seat and enjoy the pleasant surroundings with good drinks and live music. More details in our article.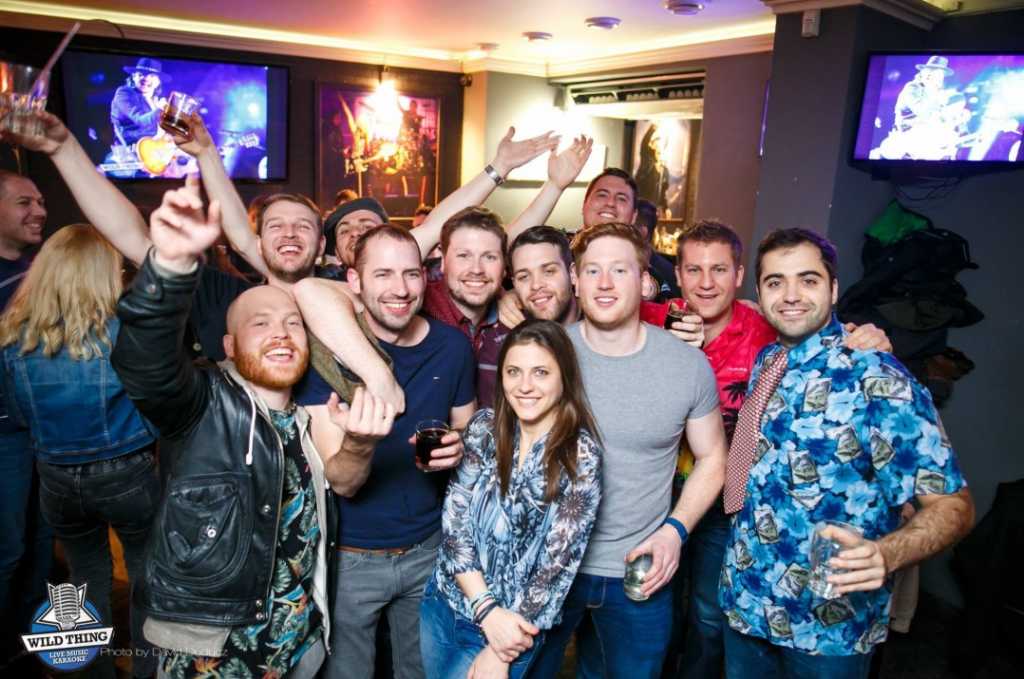 Folkekøkken: Yemen edition 4.12.
Danish dinner with Yemeni food in Bratislava? If we can guarantee one thing, it is the unique and once-in-a-lifetime experience of this Folkekøkken! Folkekøkken (literally people's kitchen) is a Danish concept of social dining, where people & conversations are the key ingredients of the evening, where cultures & stories are shared in a cozy environment and where new people from all around the world meet. Sign up if you're interested. FB event. 
Royal Moscow Ballet 2019 Bratislava 4.12.
The Royal Moscow Ballet ensemble is coming to Bratislava and you may witness one of the finest performances in the world. So, if you admire the athleticism of ballet dancers and are fond of P.I. Tchaikovski, you can't miss this. FB event. 
Criminality in Bratislava: Hoaxes vs Facts 5.12.
Is Bratislava a safe place to live? Come to talk to the office of Slovak Police, Bratislava City and Bratislava Municipal Police to find out!
Human Rights League is organizing a roundtable for foreigners living in Bratislava and around, with a focus on criminality. Due to recent tragic events in Bratislava, many rumors have been spread around, including a lot of misinformation and hoaxes. This event gives an opportunity to foreigners living in Bratislava to learn the facts about the current situation and discuss the situation with the State Police and the City of Bratislava. FB event. 
Castle Christmas Markets in Pezinok 6.-8.12.
The courtyard of the Pezinok castle is going to change into a small Christmas town. The aroma of mulled wine, the smell of tasty food are going to spread around the beautifully decorated tree in the centre. There will be plenty to do for the kids as well as for adults. Moreover, the castle's cellars will open their doors. FB event. 
Chinese board-game night [Mahjong] 6.12.
Mahjong is a tile-based game that was developed in China. The game and its regional variants are widely played throughout Eastern and South-Eastern Asia and have become popular in Western countries too. Mahjong is a game of skill, strategy, and calculation and involves a degree of chance. Come and join its fans on Friday night, there will be tutors to show you how to enjoy the game. FB event. 
Urban Market 2019 (Winter edition) 6.12.
The biggest selling exhibition of independent fashion, design and art crafts in Slovakia with an interesting programme. Come and get original Christmas gifts and spend nice moments with your family or friends! For the second time, the winter edition will take place in the beautiful premises of Gamča in the center of Bratislava. FB event. 
Urban Market Friday & Saturday Night 6.-7.12.
Urban Market is going to culminate in the evening and night hours. They are promising a carefree Friday night and a Saturday night fever. Have a glimpse of the line-up and decide whether you wanna have fun or suffer from FOMO on these days. FB event for Friday and Saturday. 
Christmas Náš Trh (Our Market) in Pezinok 7.12.
The last edition of this event this year is going to be special. You can join the celebration of Mother Earth Day, which is celebrated all around the globe. In addition, the Slow Food movement is turning 30 this year and the spirit of Christmas is in the air. All of this is going to be celebrated with programme for both adults and the little ones. FB event. 
December Flea Market 7.12.
If you still haven't found that missing centerpiece for your kitchen table, or that matching sweater to your trousers, come to the traditional flea market in Ruzinov. Great food is a must and they will also entertain your kids here so you won't have to! FB event. 
Night Outside 7.12.
Come and show support to more than 23000 people in Slovakia without a home. An event under the auspices of the Mayor of Bratislava, Matúš Vallo. Experience what's it like to sleep in the streets in freezing cold. 5 EUR for the sleeping bag and some food in tins. FB event. 
GAMEtislava (HRAtislava) – a board game celebration 7.-8.12.
Entire Incheba is going to transform into one single paradise for game lovers. You can try out as many games as you can handle and purchase them afterwards. FB event. 
Author: Tomáš Mýtny
NOTE: Some of the featured pictures come from the Facebook pages of the mentioned events.