Follow the current happenings! This article gives a preview of the top events in Bratislava this week.
Viva Musica! 15.7. – 25.8.

Enjoy the largest summer music festival in Bratislava. Viva Musica festival offers the best of classical music of high quality and exclusive musical projects performed by top-level artists from home and abroad. Official website.
Swordsmen in the Old Town Hall 17.7.
A demonstration of combat techniques and theatre entertainment in the courtyard of the Old Town Hall. A tragic-comic, fencing-drama performance for children and for adults based on the classic Shakespeare's play "Othello." Start 6.30 pm. Entry is 2 €. More info.
Opsa Dehëli Concert 17.7.
OPSA DEHËLI is a band of 12 musicians, each with a different music style. Not only singing, but also dancing is their passion, their wild rhythms will take you from Latin America to the Balkans. Facebook event.
Live music near the St. Martin's Cathedral 17.7.
The regular "music Tuesdays" near our cathedral, organized with the cooperation of San Marten bar & restaurant. Come to relax with a good drink, food and fantastic live music! More info.
Quiz Night in English 18.7.
The always entertaining and popular Quiz Night evening is back! Come and test your brain cells while meeting new people and enjoying couple of drinks. All questions will be in English and designed for international audience. Join for a night of edutainment. Facebook event.
Open air concert of Chick2Chick Trio in Korzo 18.7.

Chick2Chick Trio is a music project of three charming ladies. The core of the music is based on well-known songs in English language, transformed into arrangements with elements of jazz, soul and Latin. The girls included some of their own compositions, too. Start 7.30 pm. Facebook event.
Street Food Park 18. – 21.7.
Enjoy the summer in the city and visit the Street Food Park. Monthly street food gathering takes place on the square in front of the Old Market Hall. You can find here different kinds of food, drinks and enjoy the great outdoor atmosphere. Facebook event.
Party in KC Dunaj 19.7.
Party at the popular KC Dunaj venue – and celebrate the 4th birthday with many DJs being present taking care of the music and good vibes all night long! Start at 6 pm, entry 4 €. Facebook event.
Sunset Vibez: Valentino Kanzyani 20.7.
The underground giant Valentino Kanzyani is coming to Bratislava. This DJ and producer who has been playing on the stage for more than 20 years in clubs like Amnesia Ibiza or Club der Visionaere "official", Fabriclondon, Sunwaves Festival, or Sonus Festival, will play at Bratislava´s club on the river Danube, Sun Deck. More info.
Goldies: video party 80s & 90s & 00s 20.7.
The best and regular video oldies party in the city. Experience a retro party in the unique Luna Bar. Excellent prices for drinks and the best hits of 80'90'and 00's. Recommended dress code: Smart Casual.  Facebook event.
A Cuban Night 21.7.
Dance the night away to the hot rhythms from distant Cuba! Salsa, cha-cha, Latino jazz, bolero, rumba and mambo – authentic music will be played by DJi El Chocolino a Chingy. More info.
This week's pick was prepared for you by our events guru Nika.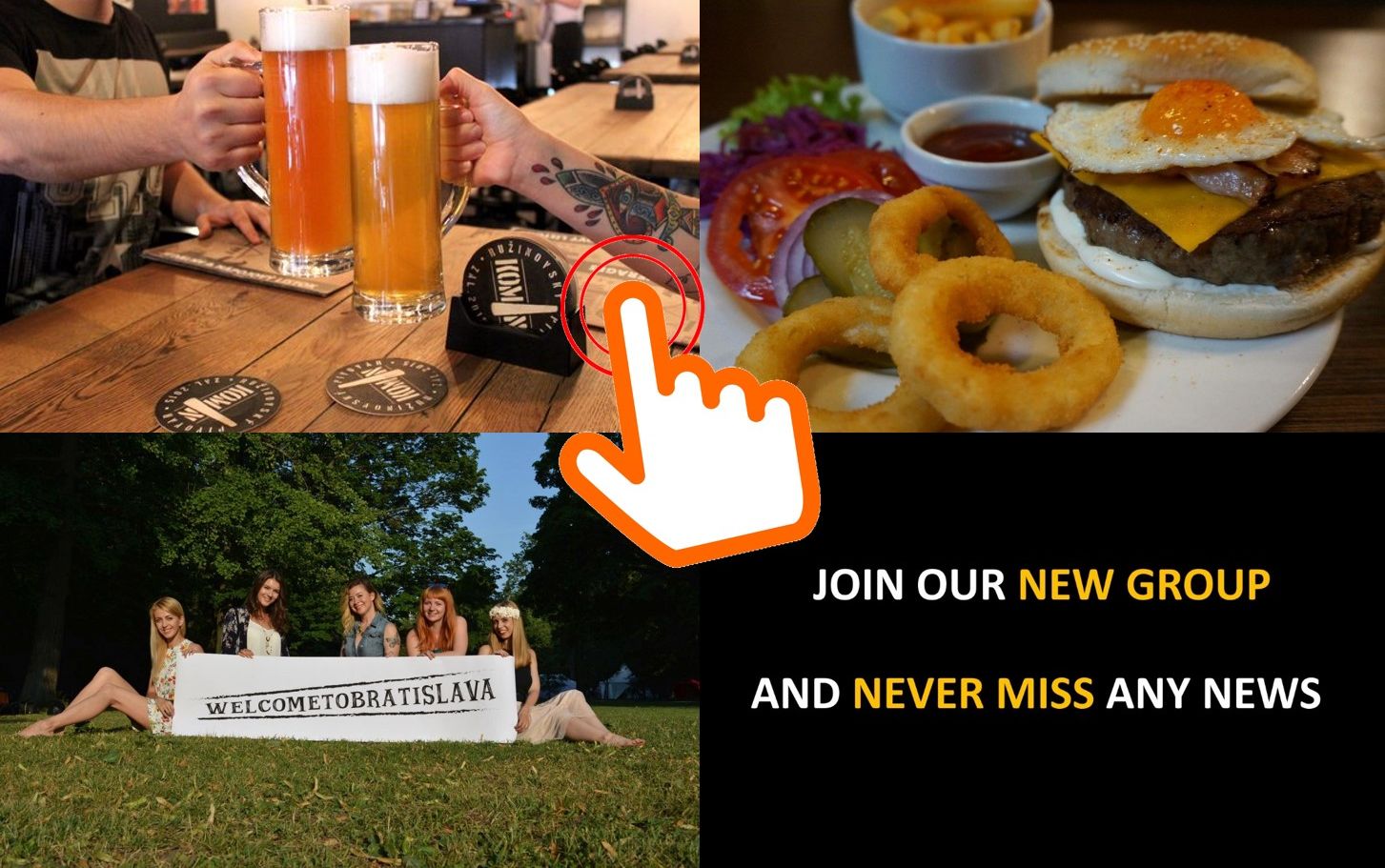 NOTE: Some of the featured pictures come from the Facebook pages of the mentioned events.
IF YOU ENJOYED THIS POST, SIGN UP FOR FREE UPDATES