Follow the current happenings! This article gives a preview of the top events in Bratislava this week.
Tosca 22.10.
Passion, love affairs, love, politics, torture, murder and the most famous dramatic arias of the world-famous opera, Tosca. A work full of suspense and excitement that you can experience for the first time as a play in Arena theatre. More info.
Erik Šulc & Tribal Colours concert 23.10.
You may look forward to well-known but also local hits played together with their own songs in the show full of reggae, dub, pop rock and latino vibes. The band has played their both dynamic and chillout music many times here as well as abroad, and quickly grew popular. This time, in Kafe Scherz! FB event.
Hvalur festival – festival of Icelandic music 24.10.
Hvalur means "whale" in the icelandic language. This is the first Festival of Icelandic Music in Slovakia. The interest of the organizers is to create a stronger community between Slovakia and Iceland that involves artistic and cultural exchange. The name of this Festival tells the story of a "whale" and a "whale song", the strongest voice in the ocean, a beautiful voice that has the power to communicate thousands of miles away. It shows us that distance does not matter in the realm of music. In addition, this enchanting whale song is the synonym for the uniqueness, natural beauty, identity, strength, and togetherness of a collective. The festival takes place in Atelier Babylon and during the two days, you can listen to six concerts performed by diverse Icelandic bands including Hugar, CeaseTone, Sunna Fridjons, Kælan Mikla, Sykur and Magnús Jóhann. FB event. 
IBM Fest 24.10.
A one-of-a-kind festival that offers inspiring lectures, workshops with companies that are at the top of their field, and get to know IBM. There will be a game zone as well (augmented reality, gaming…).Unleash your potential and let the experts help you discover the right industry for you. FB event. 
A Red cat romantique show 25.10.
A night full of love poetry and sweet erotica, combined with a professional introduction to Kamasutra, presented through dance and songs as well as various burlesque acts. FB event. 
ESN Internationals Halloween party 25.7.
Put a costume on and become Superman, Snow White, Batman, a nurse or whatever pops out in your imagination. Dress code is not mandatory. The party is for everyone 18+. Feel free to also invite your friends! FB event. 
Mozart Concerts (Mozart Festival) 26.10. & 28.10.
Mozart's exceptional work Requiem performed in the magnificent premises of the Cathedral of St. Martin. Enough said! On Sunday, the classical music buffs may enjoy even more music at the Hall of Mirrors of the Primate's Palace. More info. More about the Mozart festival. 
Let´s Mambo! 26.10.
Salsa for cross body dancers, classics, mambo, bachata, and guaguanco. Definitely one of the best latino parties in town! The best from latino music will be played by a special guest from Budapest, Dj Kris el Profesor. FB event. 
Bloody Sexy Halloween 27.10.
Sexy and unique party of its kind, finally for the first time in Bratislava! Get ready for the ultimate Halloween party this city has never experienced before! You can even win in a competition of best Halloween costume 200 Euros as the main prize! FB event. Do not miss our contest  and win 8 tickets for this event on our Facebook page! Winners will be announced on Friday 26.10.2018. 
Candlelight Tour of Svätý Jur 27.10.
Are you fond of the darkness, lanterns, history and wine? Come and join the journey of discovering sights, mysteries and liquid treasures of the picturesque city of Svätý Jur, just outside Bratislava. You will learn about the secret underground corridor, the synagogue or even about who inspired Bram Stoker to write Dracula. FB event. 
What I Wish I Knew In My 20's #2 27.10.
Consulting Club Bratislava organizes its 1st event in the Academic year 2018/2019 on professional growth and personal development in English. What advice would some of the very successful people give to their 20-year old self? Come and learn and avoid the imprudence of youth. FB event. 
Bratislava Jazz Days (John Scofield 66 Combo) 28.10.
John Scofield is an American phenom whose concerts are always among the highlights of festivals, he plays both modern and traditional jazz, he is famous in the classics, as well as blues, funk, r'n'b and fusion, rock and gospel are also close to him. John Scofield will perform with his new band John Scofield's Combo 66 in Ateliér Babylon. FB event. 
Author: Nikola Babjakova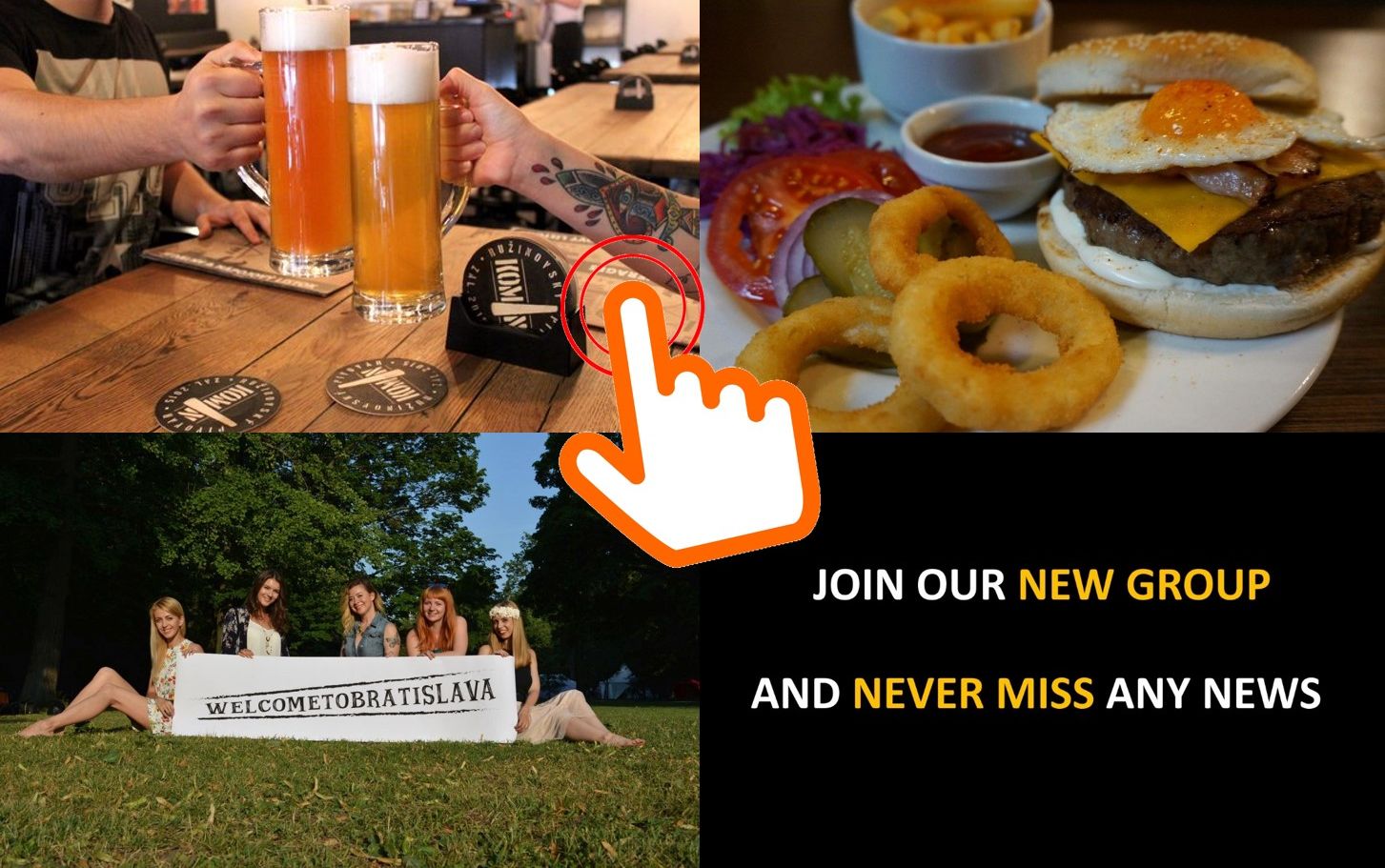 NOTE: Some of the featured pictures come from the Facebook pages of the mentioned events.