When deciding to take a trip to Slovakia, it is almost definite that Bratislava will be on your list of places to visit. There is so much to see and do in this city that it can be difficult to pull yourself away. But have you considered going beyond the capital and experiencing what else Slovakia has to offer? Maybe you live in Bratislava and are looking to take a trip to a place you have not visited before? If this is the case, going to southern Banska Bystrica region and specifically to Lucenec district will let you see one of the most pristine places in the country. You will be able to visit an elegantly renovated mansion, hike along the Hungarian border, and explore medieval castles. Let us explain even more reasons as to why we love this region of Slovakia.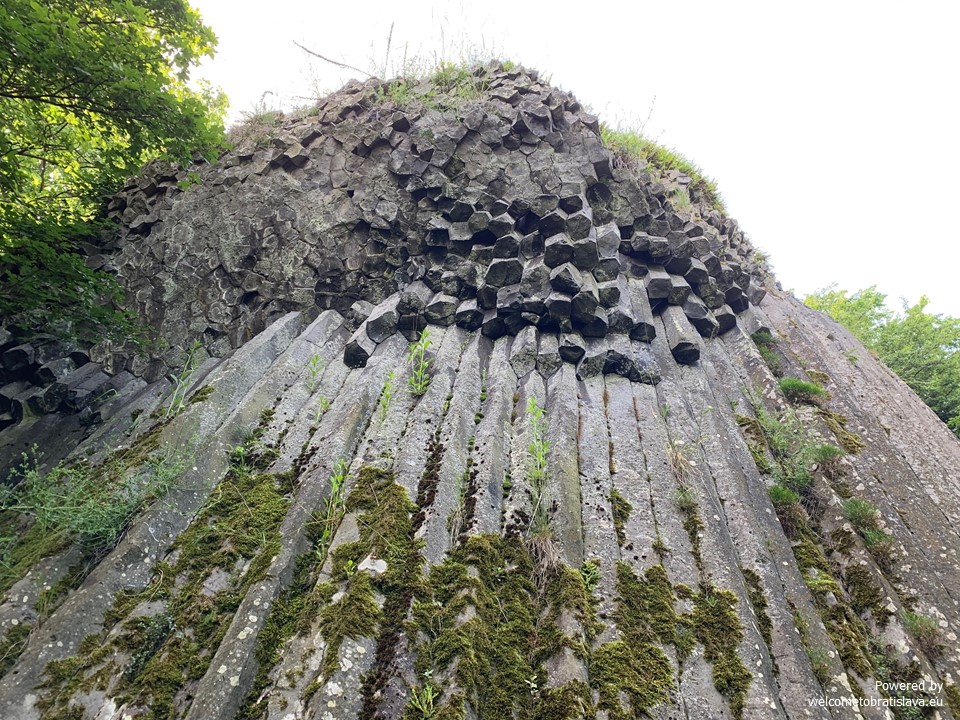 LOCATION
Historically known as the Novohrad region during the Austro-Hungarian Empire, this section of Slovakia is located within southern Banska Bystrica region. If you decide to add this trip to your itinerary when traveling to Slovakia or are heading to this region for a short holiday from Bratislava, we recommend that you travel by car. This would be a good weekend trip since it takes 2.5 hours from Bratislava to reach this part of the country. Lucenec is the center of the historical region of Novohrad and is a great place to have a home base as almost all of the recommended stops are located in its district.
LUCENEC
Once you arrive in Lucenec, take the rest of the day to relax and stroll around the city. One of the most prominent aspects of the city is its synagogue which was built in 1924. Make sure to check it out since it was renovated in 2016 and is adorned with magnificent silver domes.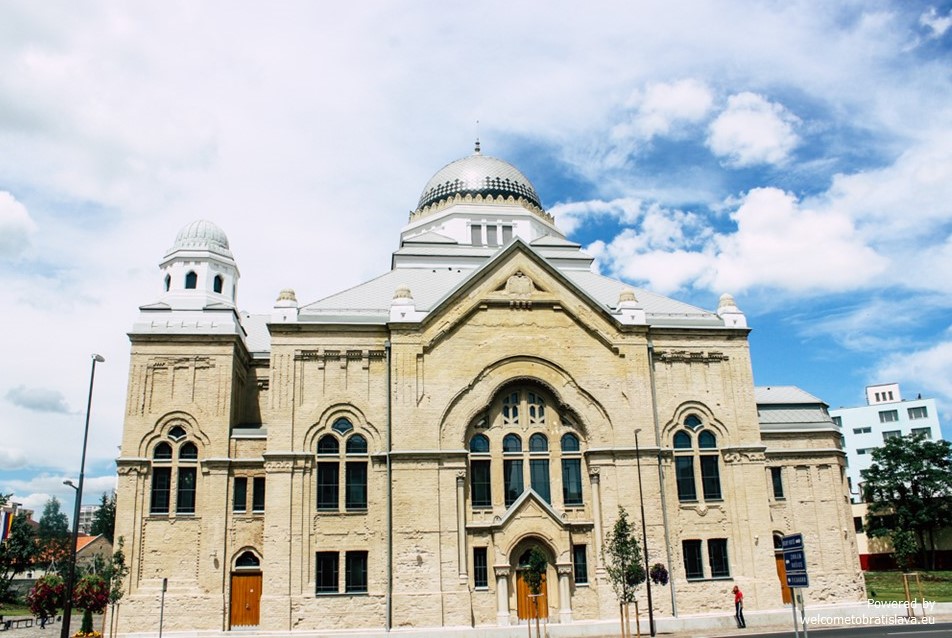 If the silver domes are appealing to you, head over to the library to see even more silver rooftops. There is also a nice city park to stop and rest.
HALIC CASTLE
Halic is a beautifully renovated mansion that sits on top of a hill overlooking the village. It is the perfect place to stop for lunch or dinner. The mansion was turned into a restaurant and hotel, Galicia Nueva, in 2006, and has an amazing rose garden, wonderful views, and a remodeled courtyard. 
First mentioned in 1450, the mansion's height seems to actually be in the 21st century. The blue and gold coloring used throughout Halic is difficult to ignore and you are sure to have a delightful experience since the service is exceptional.
FILAKOVO
The second day of exploring southern Banska Bystrica region will be dedicated to medieval castles. You will be heading south towards Hungary and will pass many small towns and villages. The first stop will be in Filakovo, which has a lovely town square and castle. Filakovo Castle dates to the 13th century and was able to withstand Mongol attacks. It was later conquered by both the Turks and the Ottomans and was eventually burned. Today, you are able to visit the castle. It is easy to access and will give you a nice vantage point of Filakovo.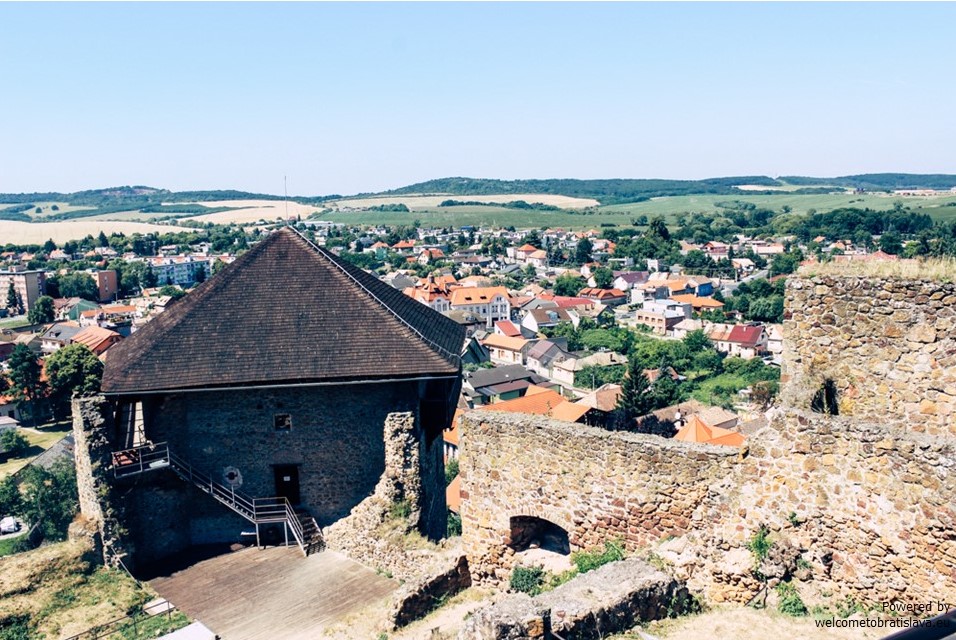 SOMOSKA CASTLE
The next stop involves a stone waterfall, a stone sea, a hike along country borders, and a remote castle and is located in the natural reserve Somoska, accessible from a small village Siatorska Bukovinka only 13 km far from Filakovo. 
Somoska Castle is right on the border of Hungary and has incredible basalt pillars built into the hill where the castle sits. The so called stone waterfall is almost 9 meters high and came to existence 4 million years ago by lava congealing. Its bent form is quite unique in Europe. It is one of the most impressive natural wonders in Slovakia. Close by, there is another attraction, a stone sea, that is created by the shards of the same basalt pillars. These were also used for the construction of the Somoska castle itself.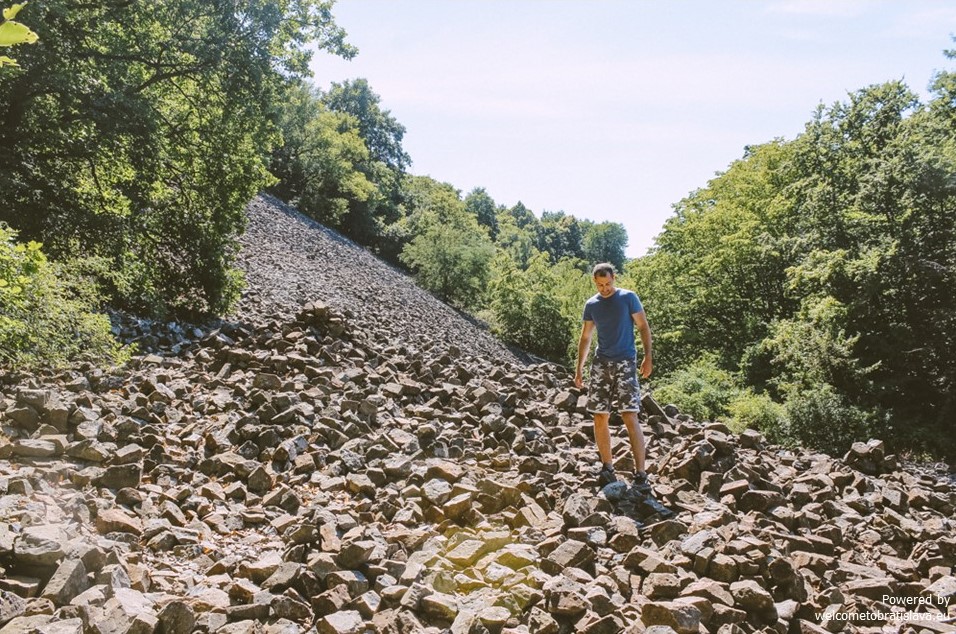 Although the hike to Somoska Castle has a gradual incline, this stop is for those that are more adventurous since the hike to the castle will take about two hours round trip. At the base of the trail is a parking lot and a playground. There is a small admission fee for the castle, but the fee is completely worth it. Along the path, you will continuously see border markers between Slovakia and Hungary, a gently flowing stream, a small pond, some wildlife such as frogs and lizards, a field of basalt, the stone waterfall made of basalt, and of course, Somoska Castle. 
The castle itself dates to the 13th century and was built from the hexagonal basalt pillars. Somoska Castle is said to have had many owners, such as King Karol Robert, and the Szeczenyi, Losonci, and Forgac families. The castle was able to withstand many Turkish raids and met its end from a lightning strike in the early 19th century. Today, Somoska Castle has some interesting features to see, including a long tunnel and a renovated central tower. From the castle, you will be able to see the adjacent castle, Salgo, which is located in Hungary. All of these aspects combined give this castle its uniqueness and will make you glad that you took the time to explore it.
OCHTINSKA ARAGONITE CAVE
After a long weekend of traveling throughout southern Banska Bystrica, you may decide it is best to head back to Lucenec for a relaxing afternoon. If you still have some energy left or are planning on staying an extra day, there is an amazing cave to see just over the border in Kosice region. The cave is about an hour's drive from Lucenec, but is truly spectacular. Ochtinska is an aragonite cave and is the only one of its kind in Slovakia. It is also a UNESCO World Heritage Site. The cave was discovered in 1954 and there are only two others like it in the world. The aragonite forms in clusters, which makes it appear to look like stars. There is one section of the cave called the Milky Way for this reason. Ochtinska Aragonite Cave is truly breathtaking and is sure to be a memorable experience.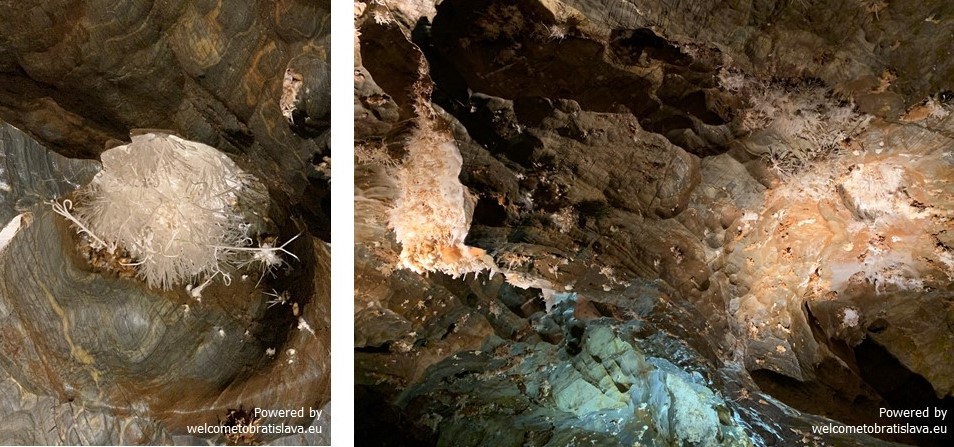 REASONS TO VISIT LUCENEC AND ITS SURROUNDINGS
Southern Banska Bystrica region is an amazing part of Slovakia to visit. Castles sprinkled throughout the hills, fun outdoor adventures, impressive architecture, towering forests, and striking views, this region is one that deserves to be explored. Whether spending time at the castle in Filakovo, dining at Galicia Nueva, or admiring the stone waterfall at Somoska, Lucenec and its surroundings is the place to take a short holiday.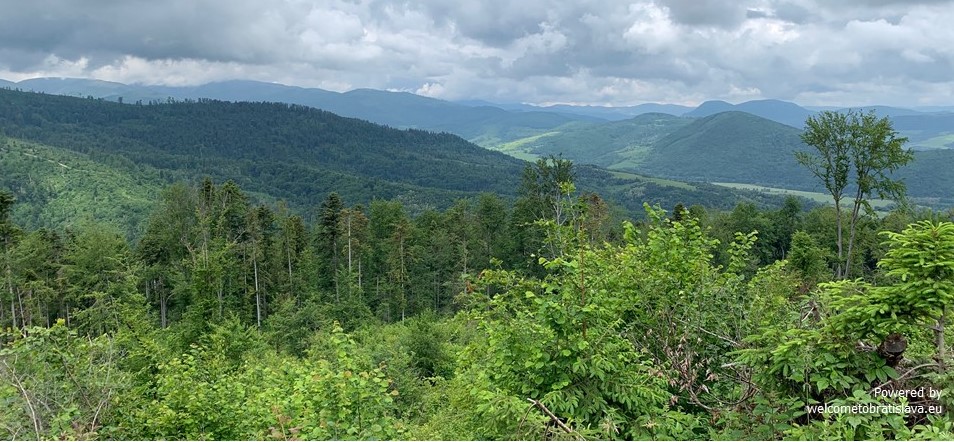 Author: Kathryn Baurhenn
Photo Credits: Marek Švec and Kathryn Baurhenn