Imagine a really cool and hip bistro with healthy and tasty meals, regularly changing menu for each season, with friendly staff and a special atmosphere. That is our personal image of place U Kubistu. It will easily become one of your favorite spots – not only because of the food but the overall "feeling" it has.
LOCATION
U Kubistu is located on the corner of two streets: Grosslingova and Klemensova. It is a 10-15 minutes nice walk from the Old Town, very close to the Blue Church and Eurovea. You will recognize it easily in summer because of the building which is opposite to it – all overgrown by green plants.
THE INTERIOR
The whole place is not very big but the interior is smartly divided into two parts, along the bar, so you don't sense the overcrowding even if there's no more tables to sit at. In case you want to kill time while eating, you can borrow the books and magazines that are part of their decor.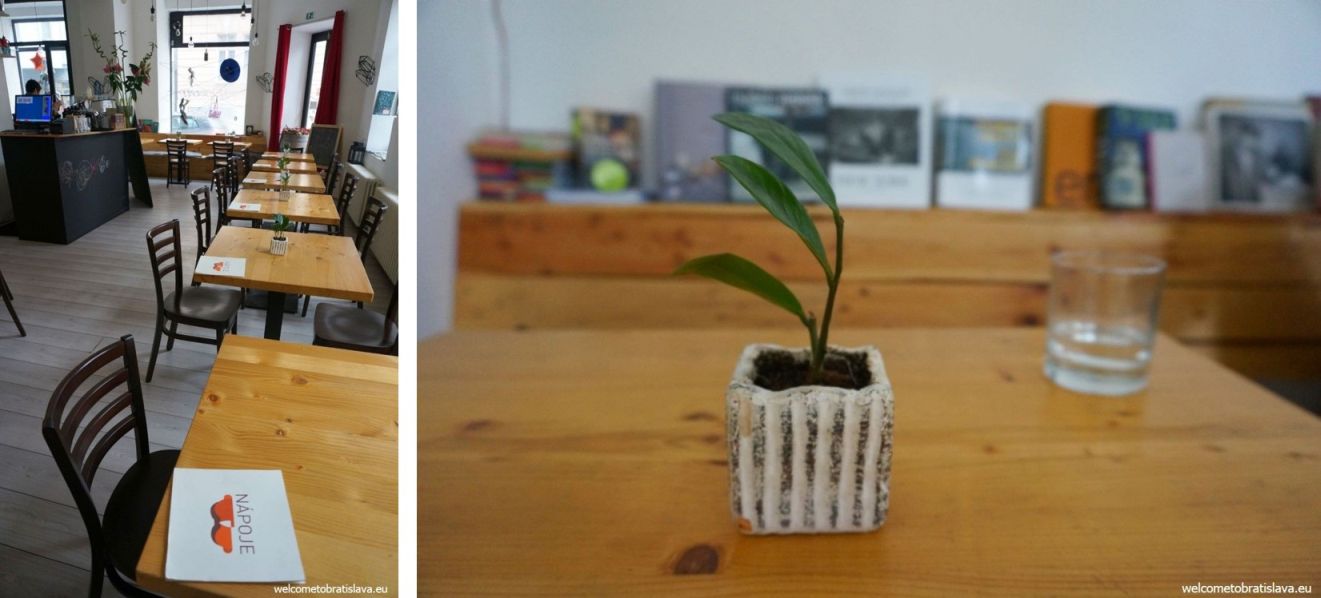 A friendly and attentive staff, pleasant music, very relaxing atmosphere. Note the open kitchen area!
WHAT TO HAVE AT "U KUBISTU"?
U Kubistu has a short menu but each item is very unique. They change the offer regularly according to the season and often have specials as well, so it is quite likely that when you read this post, you will already not find the meals we tried on their menu. Almost everything you order will come with basil soccas (pancake breads made of chickpea flour) – and you can have them as a starter as well.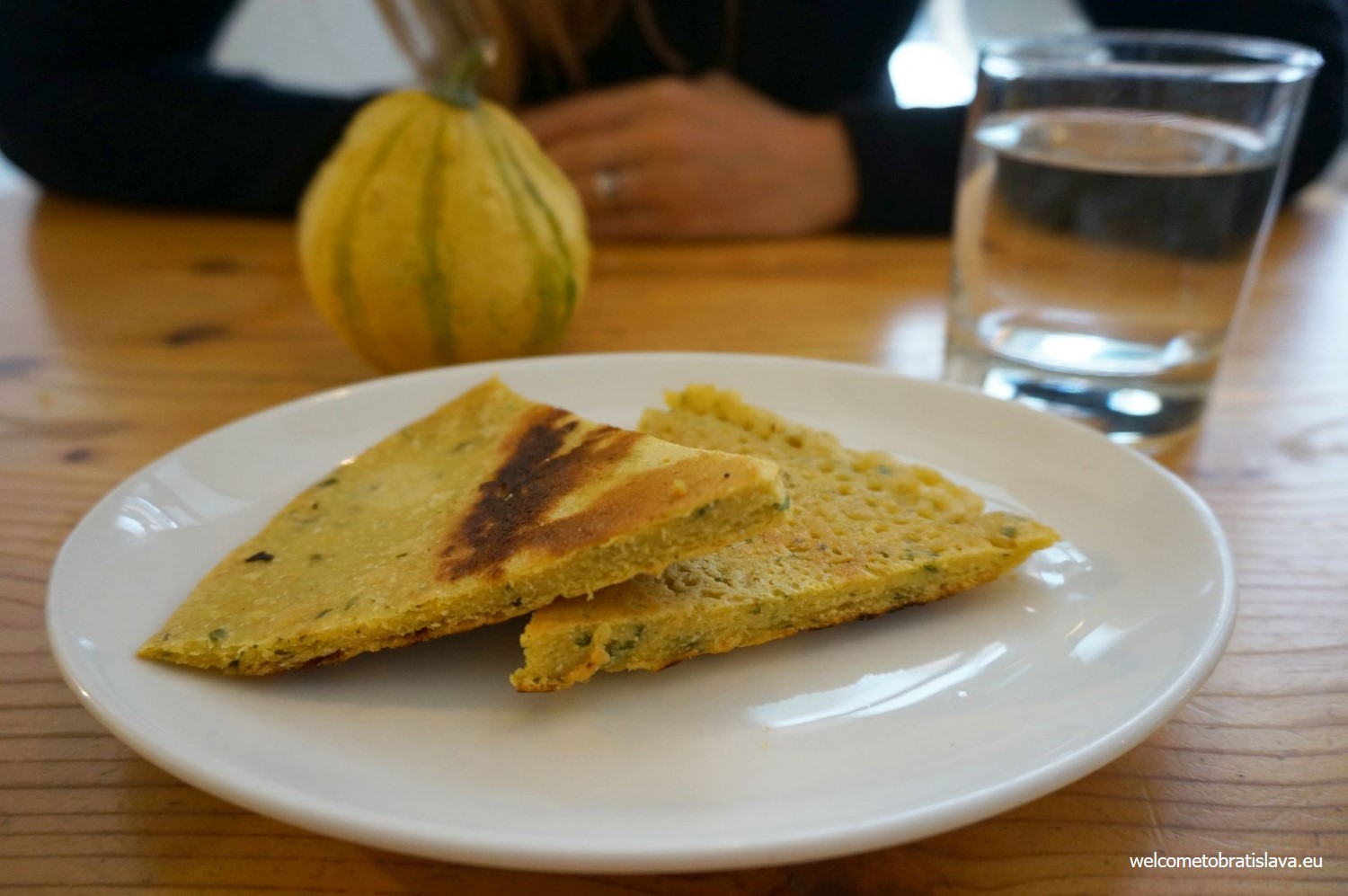 The combinations they make are pretty rare but taste really good. The first picture for example displays zucchini with chilli, Parmesan and poached egg. It was fantastic! Their gazpacho soup is worth of a try, too. And we enjoyed the white bean hummus with almonds and arugula much!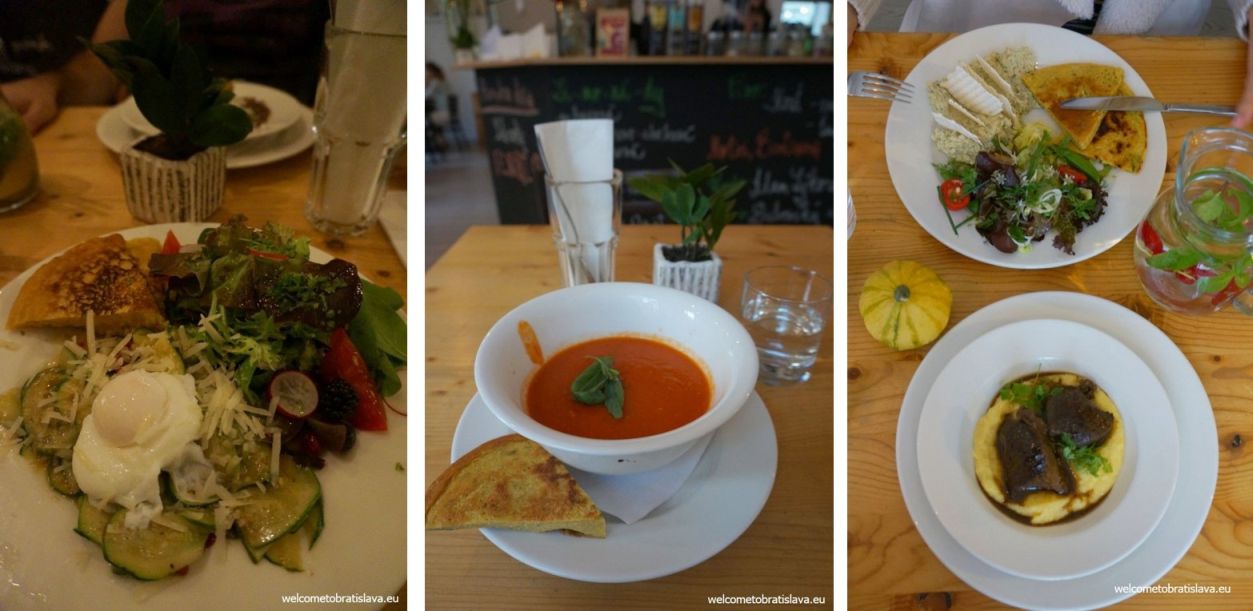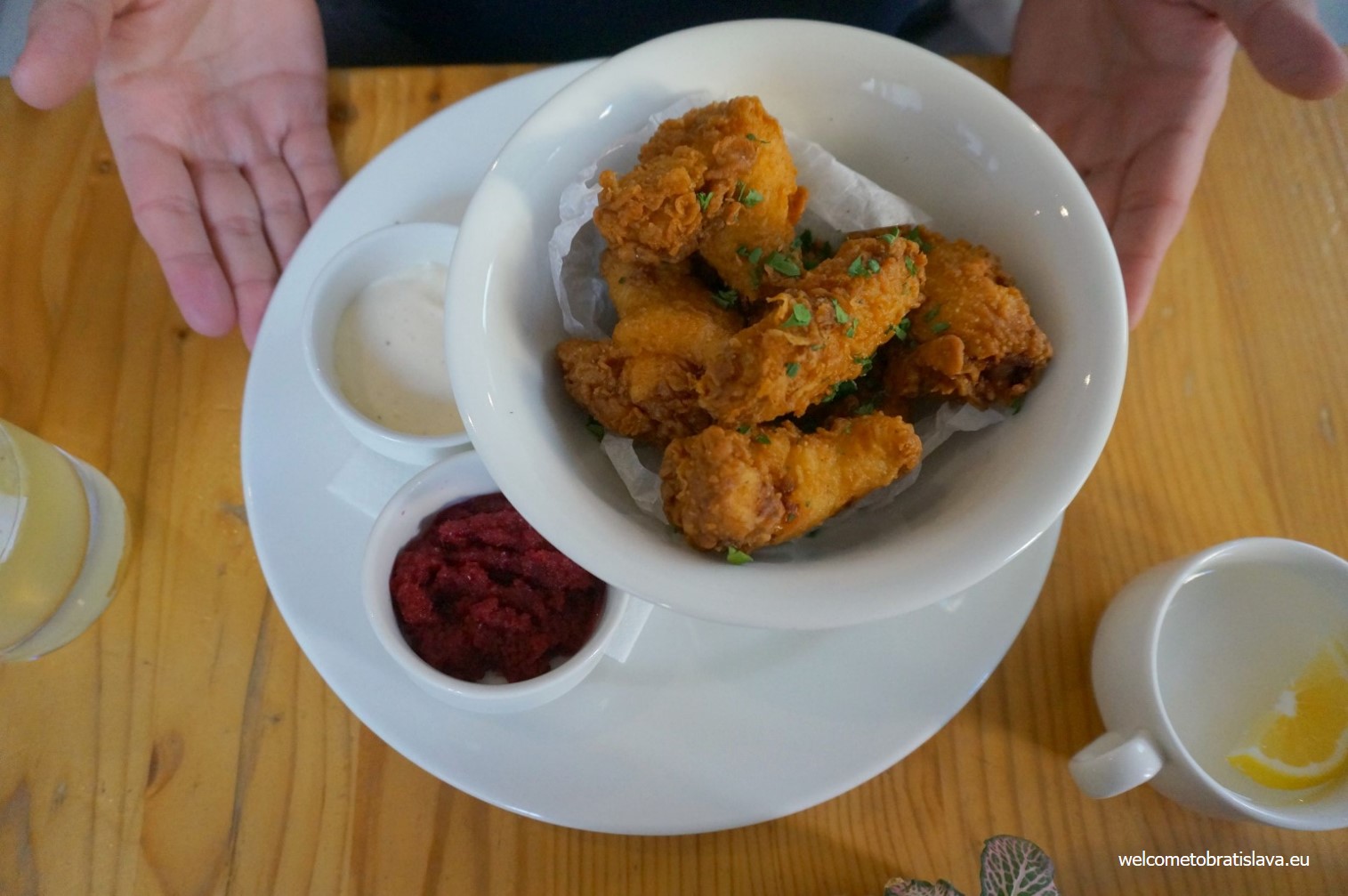 Besides the mentioned meals, you can also choose a soup of the day and the daily specials. What we have to mention is that a regular lunch U Kubistu comes much pricier than a regular lunch menu somewhere else in the city center. We were really surprised to pay 13 € for a soup and for a vegetarian pasta dish (daily special offer) and will most likely not return here for lunch again.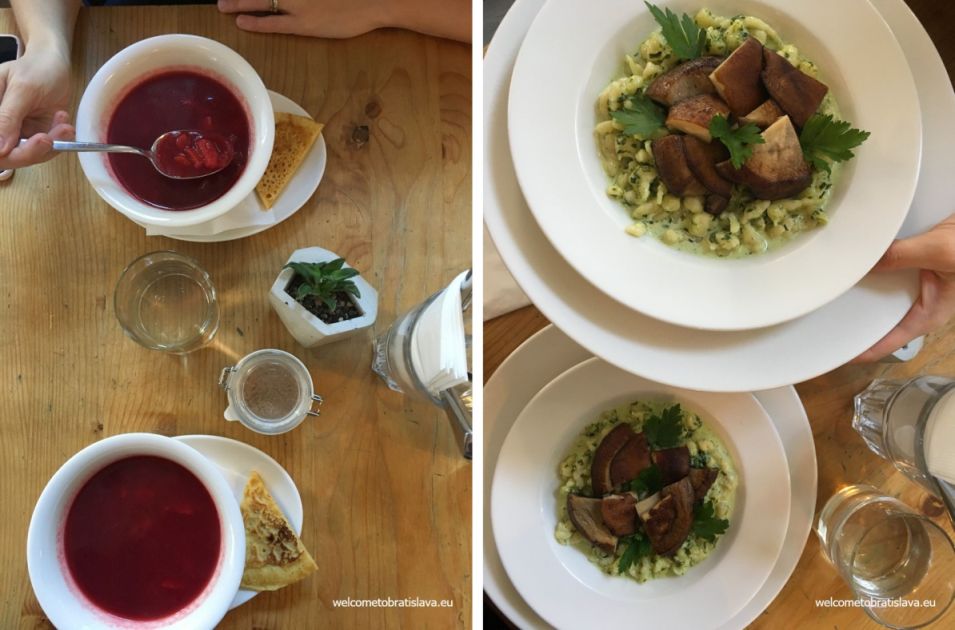 Their desserts change daily and if you want to have some snacks, you can try their cheese plate or a bowl of olives – great with a glass (or a bottle) of wine :) If you are a fan of lemonades, this is also a place for you. Our favorite one so far is the refreshing coconut lemonade.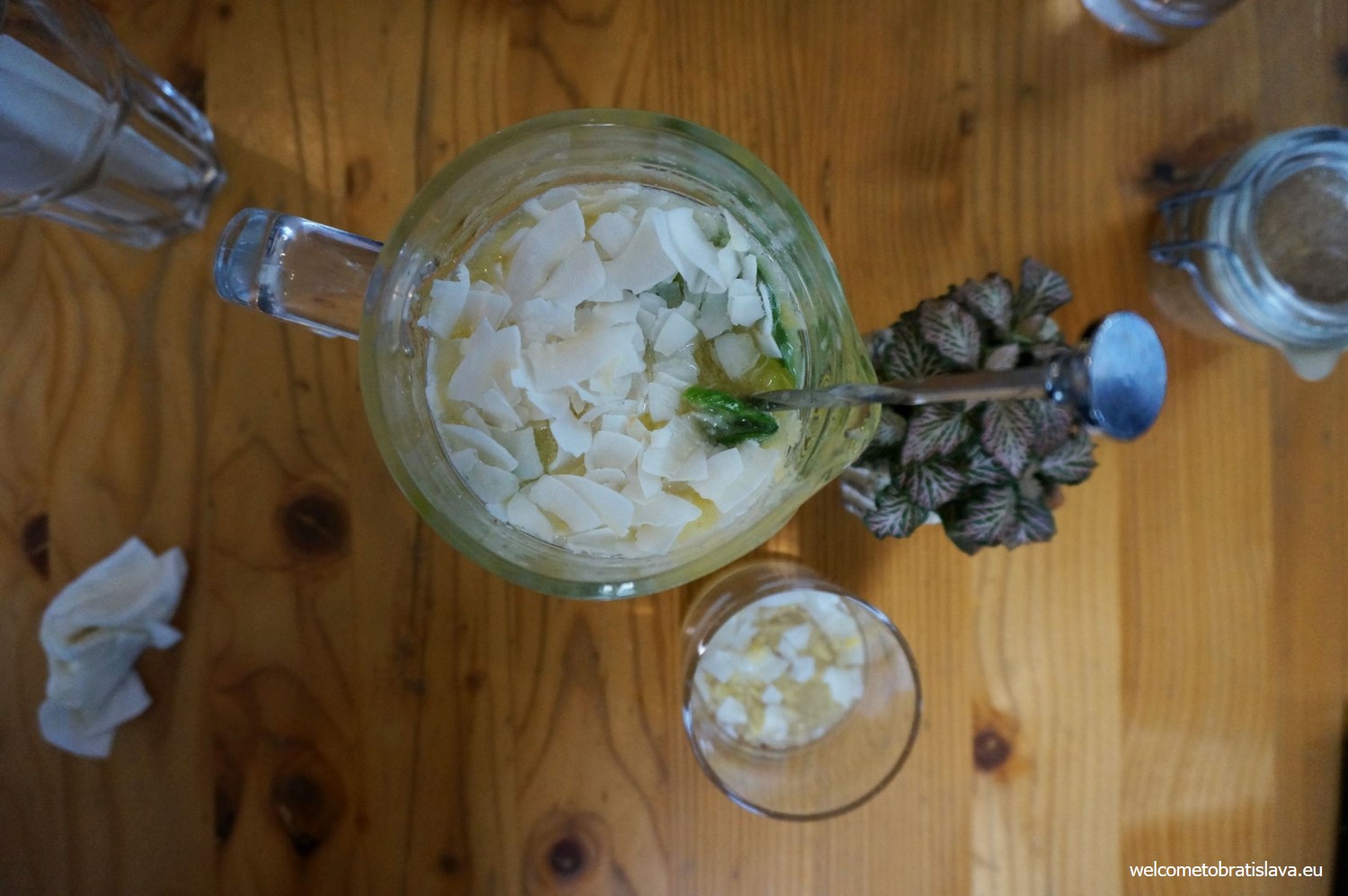 They also have a breakfast menu – served daily until 11:30. You would not know about it normally as it is not mentioned anywhere – neither on the menu, nor on the board at the bar. We got to know about it when we asked out of interest. There are 2 items you can have – porridge with milk or scrambled eggs with English veg, polenta, mushrooms, vinegar, salad and bacon. As we are not a fan of porridge, we've only tried the eggs – and really liked the whole dish, just would ditch that side salad.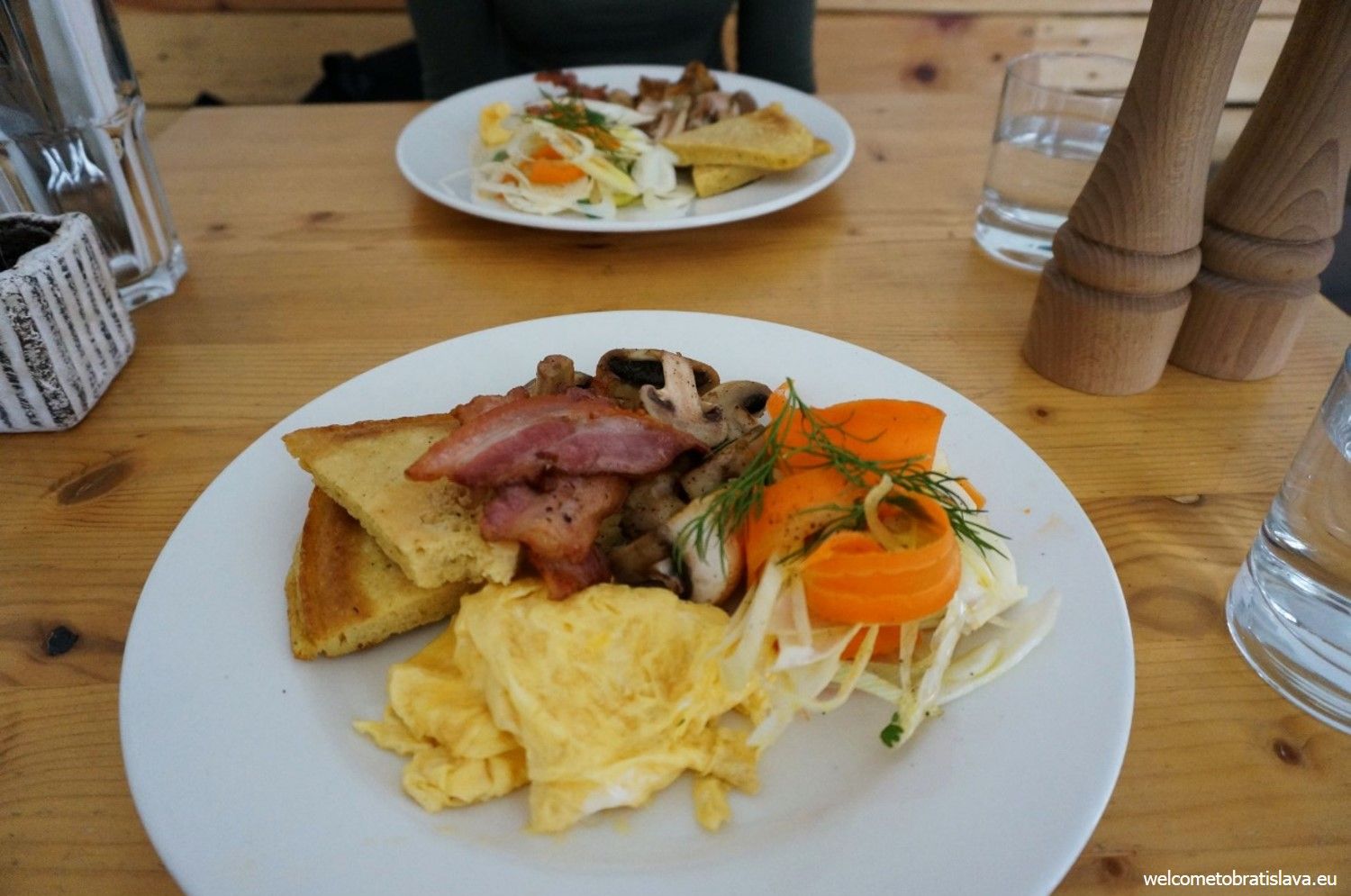 If you want to try something special, try the Crodino. It is an Italian non-alcoholic bitter aperitif which totally tastes like alcohol to us. A delicious bitter orange flavor served on the rocks. If you like fresh lemonades, you will love this place. They have some of the best lemonades we have had – definitely try the mango & mint one! Ah and the last thing – you'll get free tap water as the first thing after you sit down (which is not common everywhere).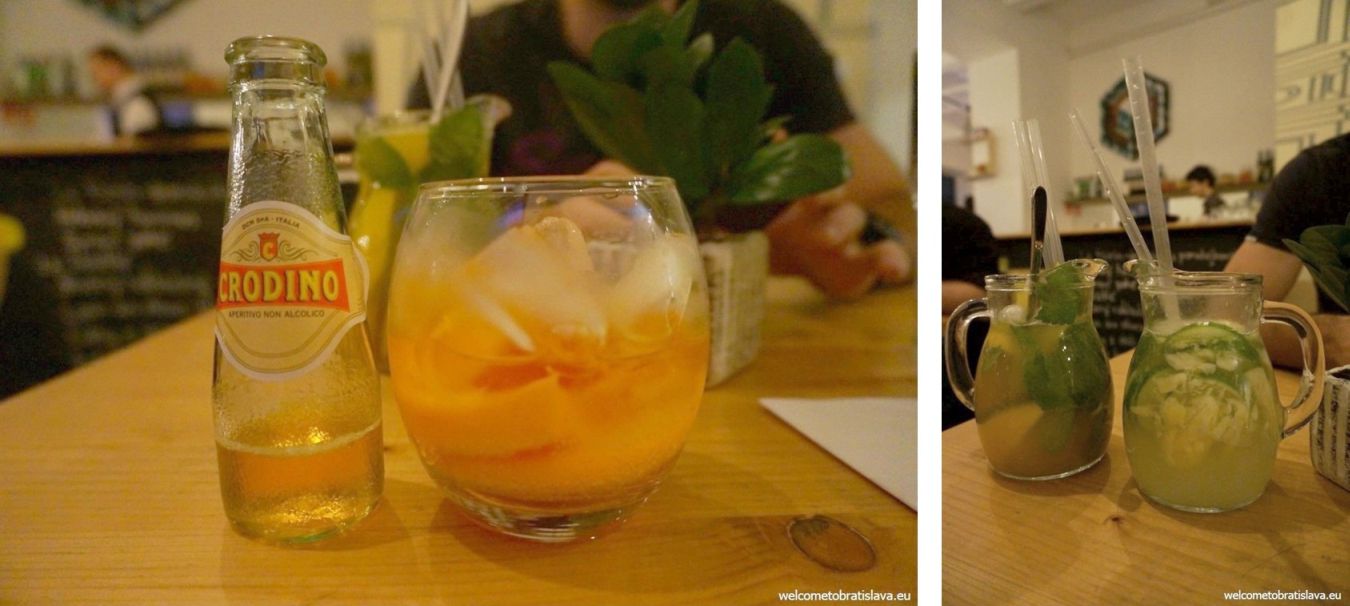 Author: Maria Kecsoova

ADDRESS: Grosslingova 26


 OPEN HOURS: Check their FB page


CONNECT: Webpage, Facebook


MAP LOCATION: