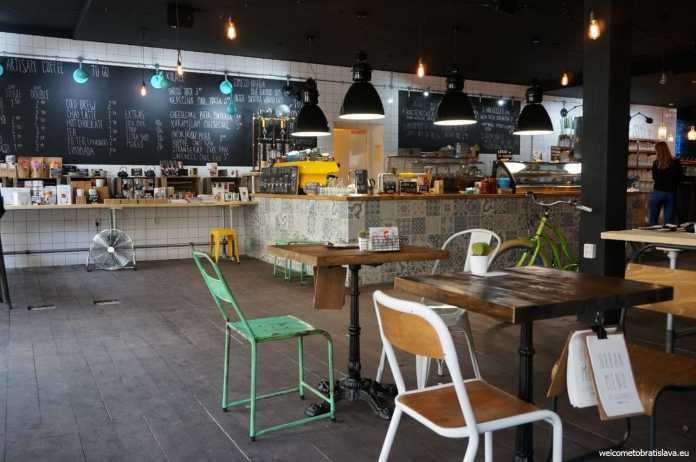 This urban loft style coffee house is one of the most popular spots not only for hipsters. Its comfy atmosphere, combination of modern and vintage look and various options of tasty snacks make it a perfect point to hang out. It is also a place to recharge yourself with a good book or enjoy a concert in its club zone. Once you come here, it will keep you coming back!
LOCATION
This place can be found on Laurinska Street. This street has a lot of various cafes and small shops. If you look for Urban House, search for the colorful retro chairs which are put in front of the cafe with big glass windows.
THE INTERIOR
Right after you walk in, you will be amazed by its interesting look and feel. It is a modern design place, yet you will find retro elements here. A system of a so-called "book swap" works here which means that you can borrow any of the book on the shelves and provide some of your older books as an exchange. How cool is that, right?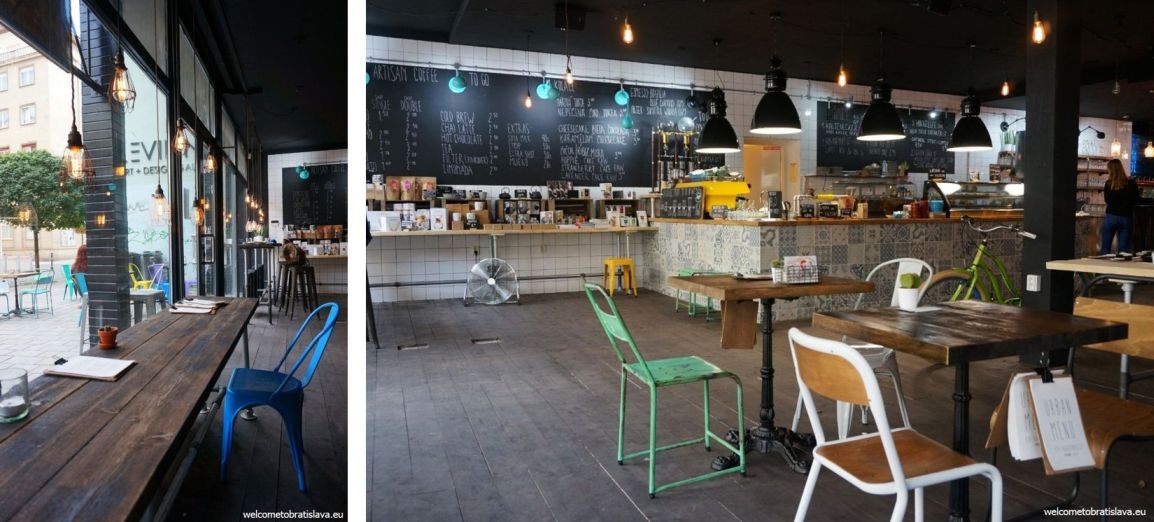 Urban House is quite spacious, full of luxury interior elements which make an interesting contrast to the old furniture.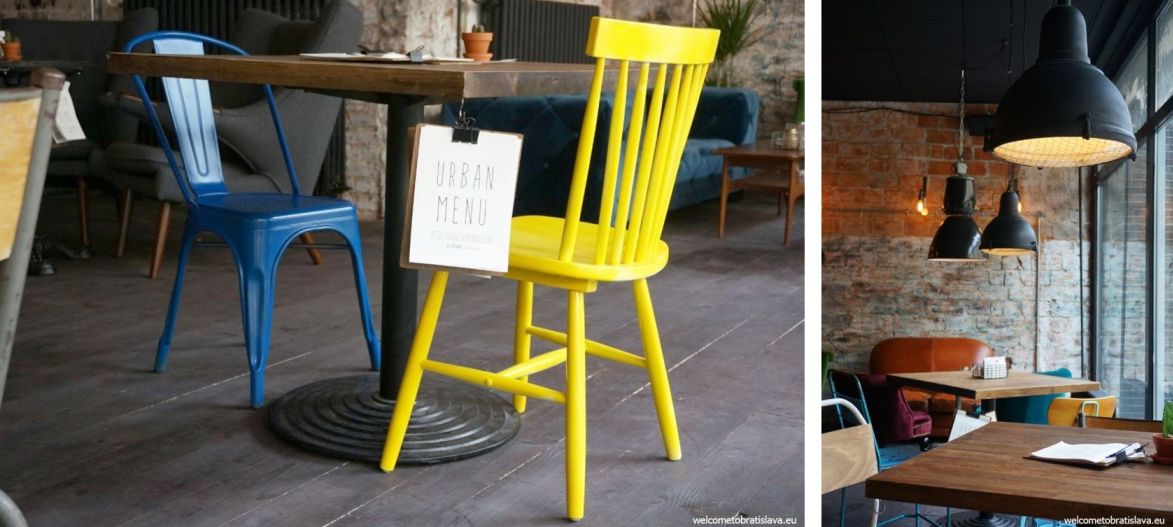 Industrial lamps which were once used in an actual factory, wooden tables and the combination of metal and ceramic bricks give the place that cool vintage look. There is a big sofa in one of the corners – so you can stretch yourself properly after you have walked around the city.
In the middle of the front room, there is a large communal table fitted with plenty of power sockets – so that more people can sit next to each other at once and work on their laptops.
In the back part, just behind that big book shelf, there is a large chill out zone with more tables, sofas and armchairs. Original lamps can't be missing, of course! :) In one of the corners there is a stage built as well – different kinds of events are held here.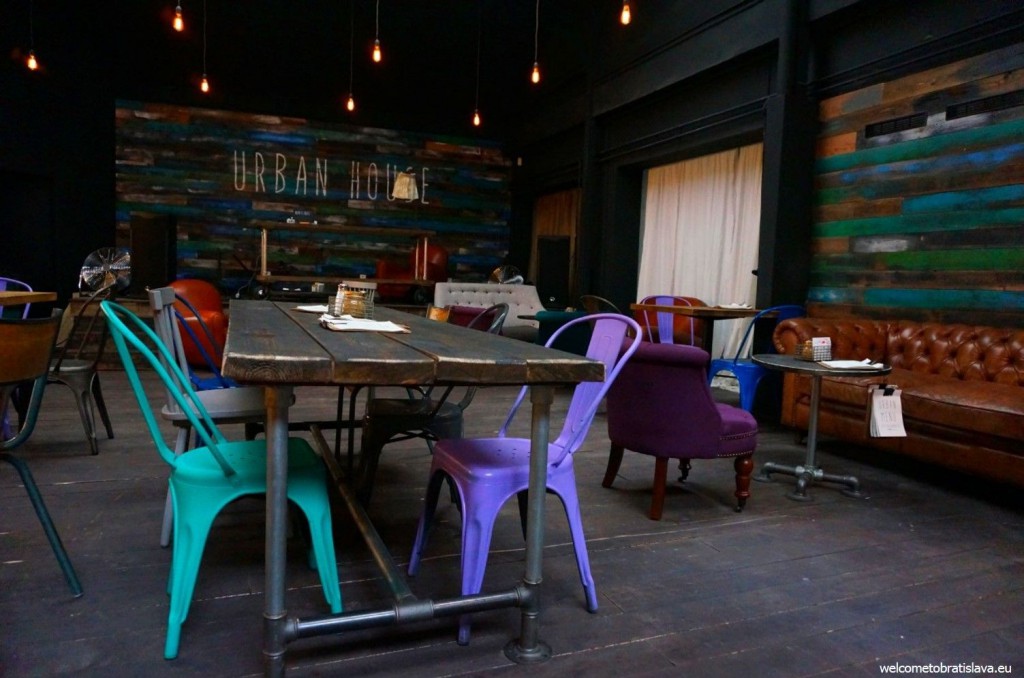 The back part gets less direct sun and thus has more neon lighting as it is naturally darker. But that might be an advantage for those who want to relax – plus they even have a hammock there so you can relax literally! :)
WHAT TO HAVE IN THE URBAN HOUSE?
You cannot go wrong with a coffee. Our favorite is the cappuccino – and they have several flavors. We love the vintage cups they serve their coffee in. So antique looking and so cute!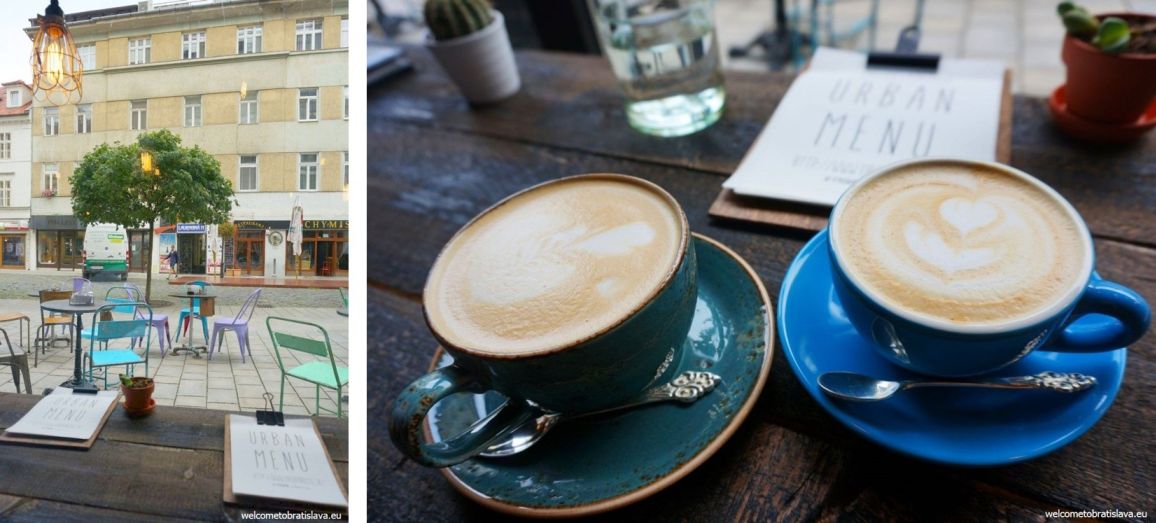 If you get to Urban House, you've got to try their cakes. They offer raw and cheesecakes which are to die for! The lavender raw cake with chocolate topping is absolutely fabulous and their white chocolate cheesecake is nothing you would expect from a cheesecake – it is much better! It does not even look like a normal cheesecake but its texture is so foamy that it melts in your mouth.
We also really like their chestnut cheesecake and if you like sweeter things, try the caramel one :) Important to know is that the cakes are not included in the regular menu. You can find their current offer on the black boards hanging on the wall near the main bar. Or just ask the staff :)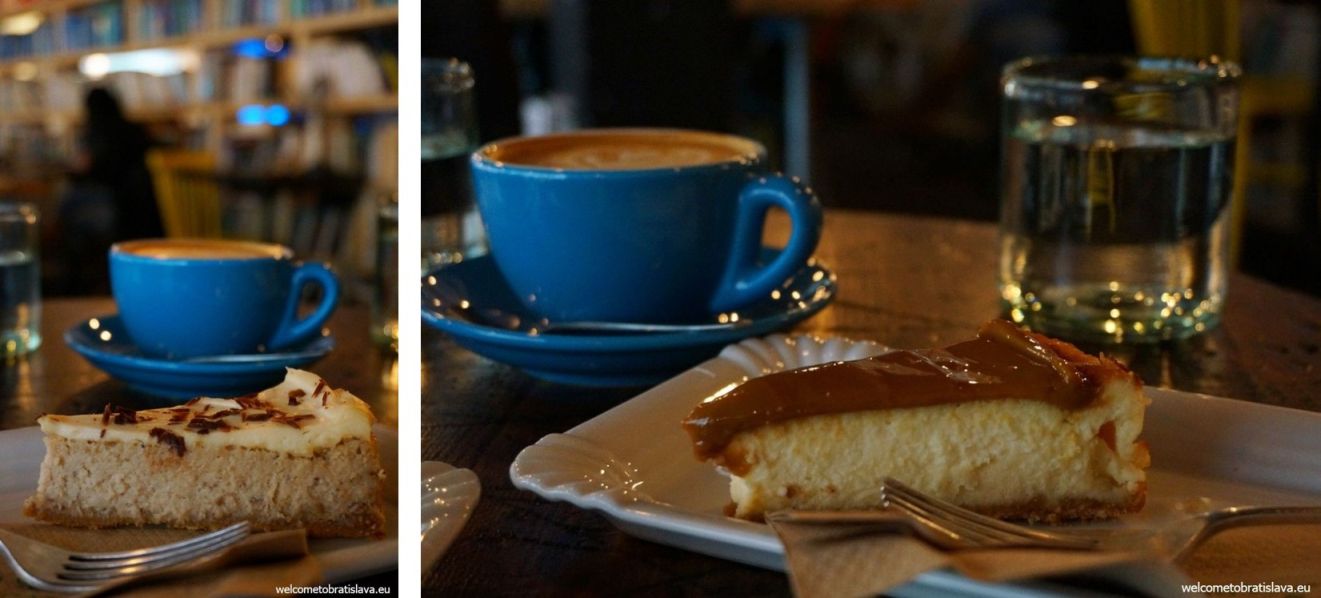 Their breakfast menu includes items like Egg Benedict, poached eggs on avocado toast, English breakfast, but also vegetarians will be able to choose an egg & non-meat version, and those who like sweet breakfast, can pick the Granola with Greek yogurt and rhubarb-raspberry-tonka stew. The breakfast is served till 12 am on weekdays and 2 pm on weekends.
They offer very tasty sandwiches and spreads. The avocado & chilli toast is recommended to try.
You can also have hummus with pita bread, various toasts, bruschettas or even a veggie burger. They have one salad on the menu, goat cheese salad with nuts, roast beetroot, baby spinach and honey sauce – unusual combination but quite good final outcome. The Prosciutto focaccia with dried tomatoes, parmesan, basil and rucola was however not the best focaccia we have had… we would not order it again there.
The soups they prepare change on a daily basis – always ask for their current offer. We've so far had the chickpeas one with pita bread and it was fantastic.
If you are a tea lover, there is something for you, too. You can choose Sencha green tea (traditional Japanese green tea), Earl Grey Blue Star (classic English black tea), Berry Berry Nice (Rooibos with flavor of blueberries, blackberries, strawberries, rhubarb, kiwi, vanilla and rose), tea from fresh mint or fresh ginger and finally a white tea with ginger, ginseng and jasmine flower.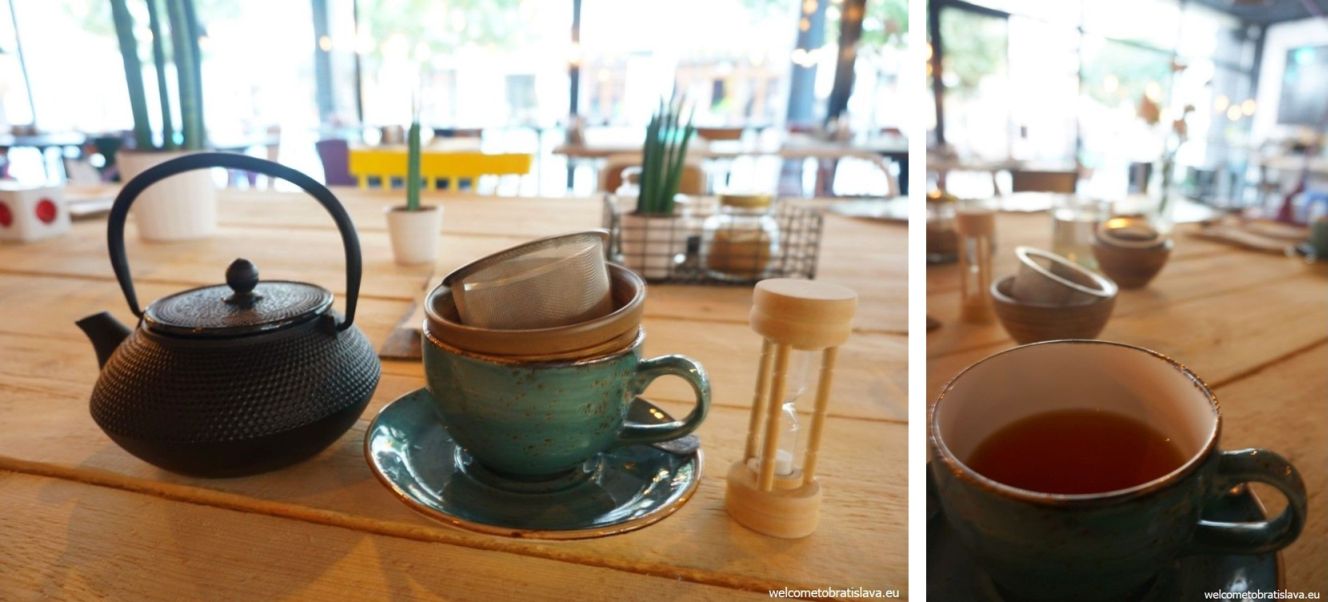 This cafe does not have much to criticize. Even the personnel is usually friendly and the fact that it is almost always full speaks for itself. It belongs to our favorite places and that also speaks for something :)
Author: Maria Kecsoova

OPEN HOURS: Check their FB page


ADDRESS: Laurinská 14


CONNECT: Website, Facebook


MAP LOCATION: