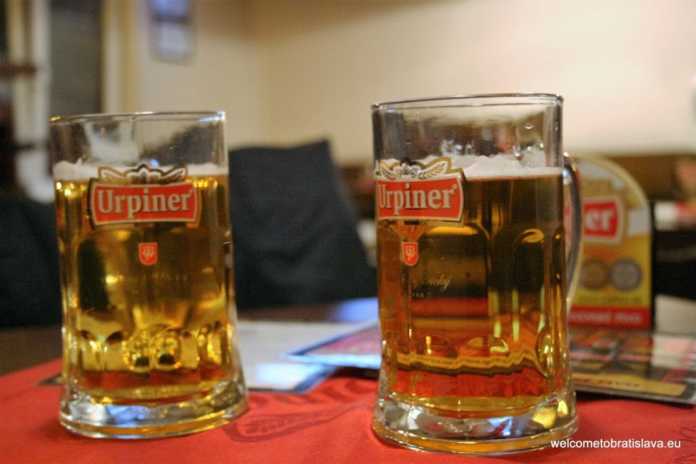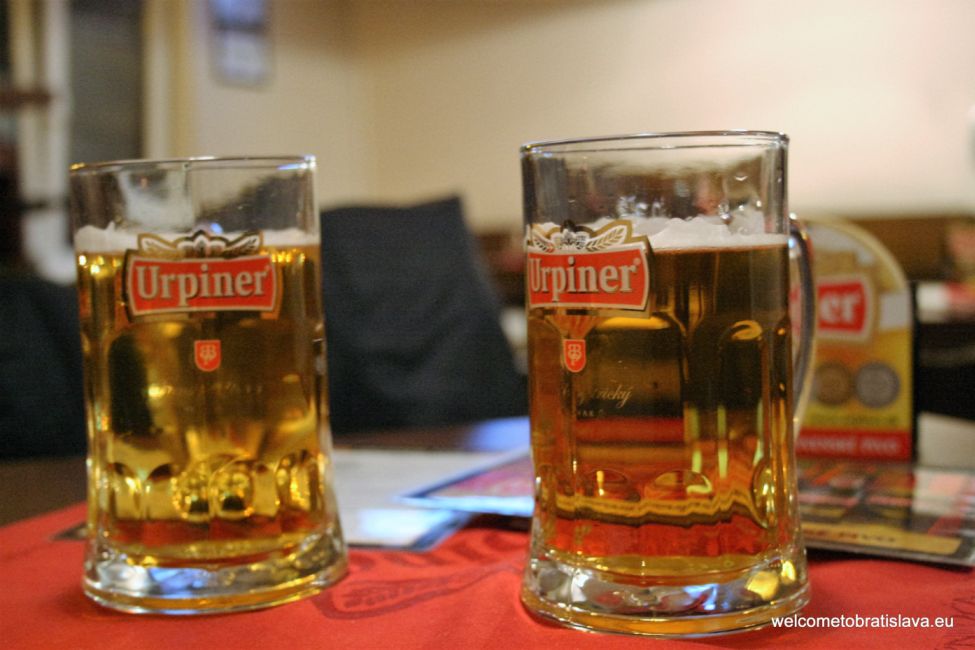 This tiny pub is heaven for all true beer lovers, offering fine beer selection of Slovak popular brand Urpiner. Freeze in time thanks to old-school atmosphere and be nicely surprised by great beer, friendly service and reasonable prices.
LOCATION
Geographically located in the Old Town, however a little bit further from the city center. Around 20 minutes of walking (or a few minutes by a tram 2, 3, 5, 7 or 8 – stop Blumental) stand between you and this authentic old-school pub.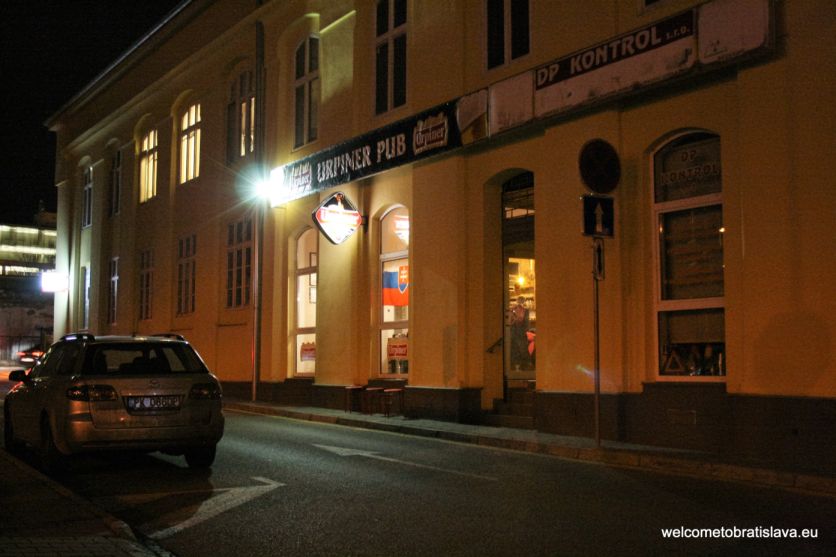 INTERIOR
In this pub you might feel like the time has stopped. Just imagine a lot of smoke from cigarettes and this is how most our pubs looked like 30 years ago. The pub is usually not really crowded and you might be surprised by the unisex toilet. But only until you look around and realize that it is mostly the men's world. And students' heaven! Once you prove you are a student, you can drink with a 10 % discount. If you come on Saturday, the deal is even better – 20 % discount on spirits above 20 % for everybody. Just to give you a heads-up – this pub is really from the past, so better take some cash with you. They don't have a card terminal.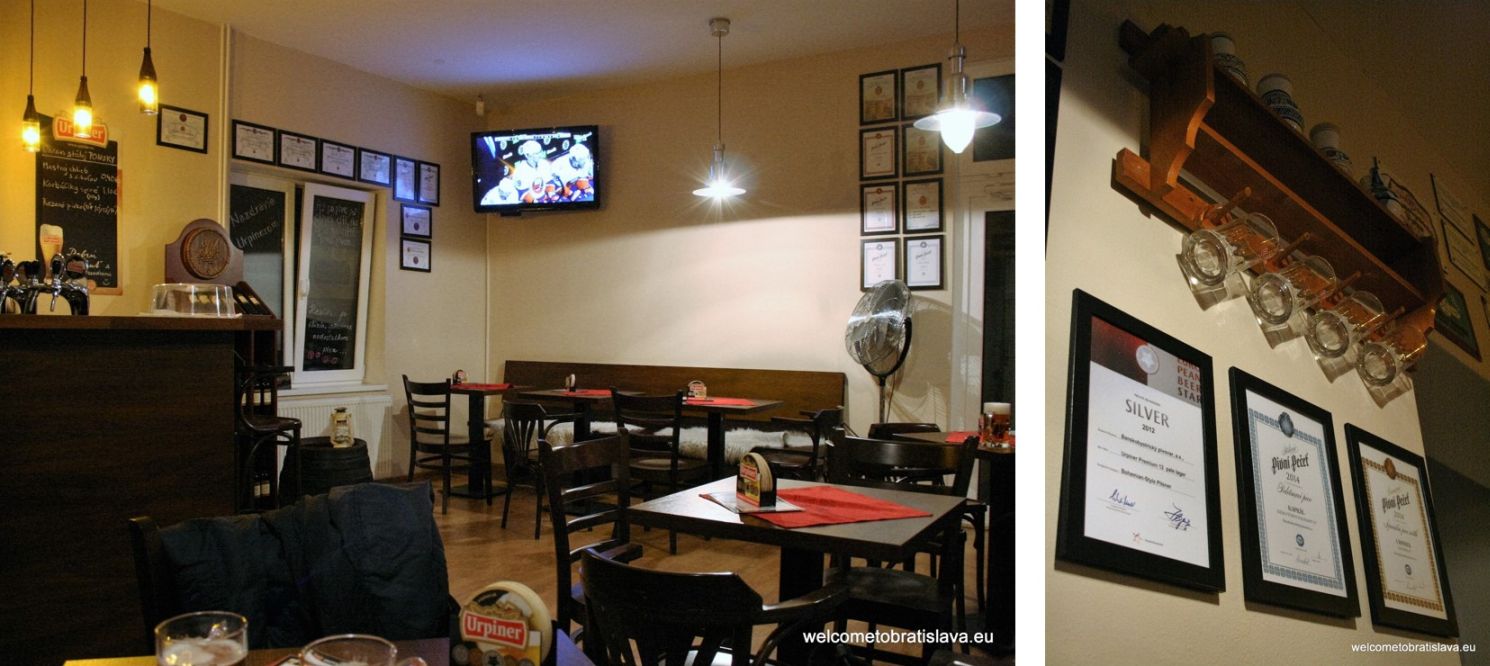 WHY IS URPINER PUB SPECIAL AND WHAT TO TRY?
This is a place where you can get the currently most awarded Slovak beer – Urpiner. And for a very friendly price (starting from 1,50 € per glass). This beer comes from the Slovak town Banska Bystrica located in the heart of Slovakia with 500 year old brewing tradition and uses local spring water from hills and malt growing on fertile southern Slovakian fields. In the last ten years, since its "rebirth", Urpiner beer has won many, many awards in various beer competitions, including the Slovak Beer Oscar for the Beer of the Year 2015. You can choose from Classic, Premium, Dark, Exclusive, even a non-alcoholic one. Or if you are indecisive, have the dark and the light one mixed in one glass. It is called "rezané" (cut) and they really do it well.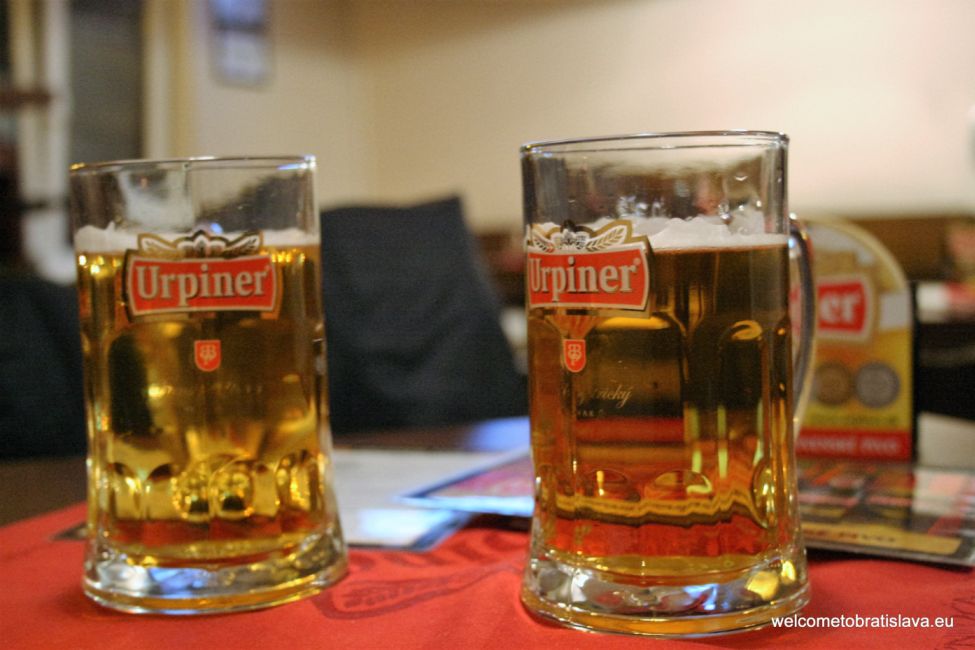 You can also find really traditional beer snacks here – utopenec (pickled bratwurst or sausage drowned in sweet-sour vinegar), hermelín (Camembert type of cheese that is aged in olive oil and spices), or mastný chlieb s cibuľou (bread with lard and onion on top, for only 0,40 €) and korbáčiky (salty cheese in a ribbon shape).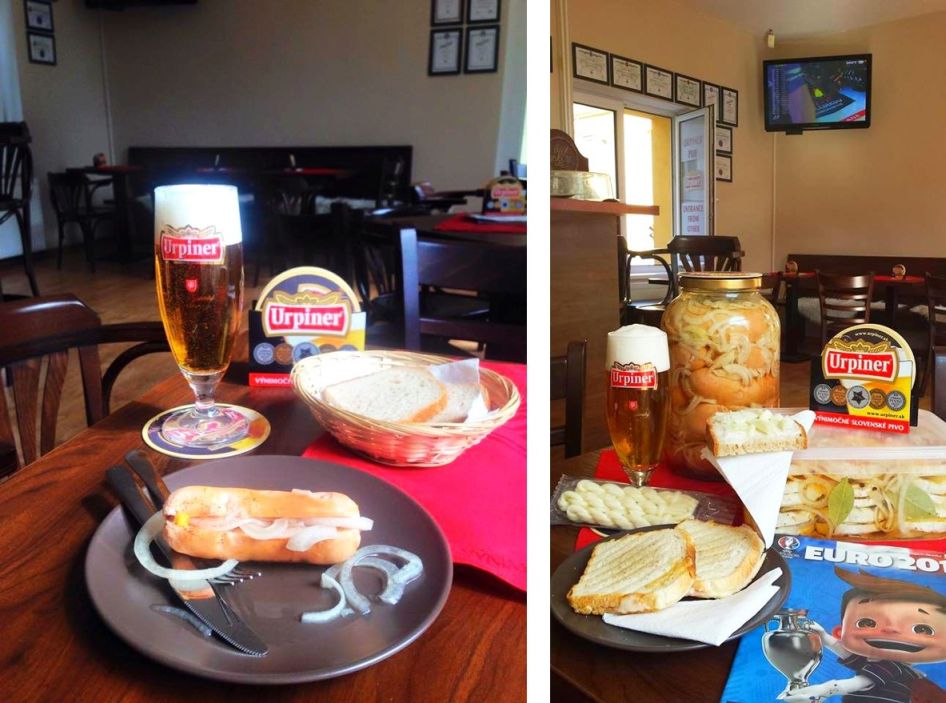 (source: Urpiner Pub Facebook)
Special tip: enjoy popular food and beer pairings at a well-loved local brewery!
Author: Eva Latakova

 ADDRESS: Školská 12


 OPEN HOURS: MON – FRI 12:00 – 22:00, SAT 16:00 – 22:00


CONNECT: Facebook


 MAP LOCATION: