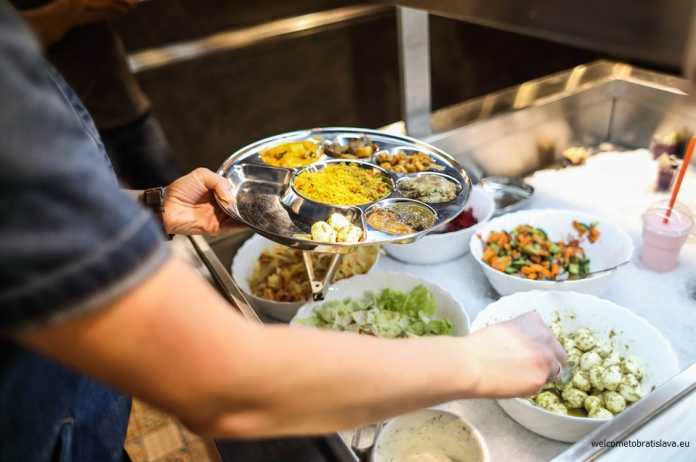 Ever dreamed of having a fast but healthy and tasty lunch during the working week? Then we are on the same boat. As you know, not every day is Sunday and not often do we have two hours to fully enjoy our lunch break. Fortunately, this doesn't necessarily mean we have to eat junk food as our only alternative. Nor do we need to eat the same lunch menu options each day. In fact, you might even get to enjoy an authentic Indian flavor while satisfying your lunch time needs. Getting confused? :) Ok, no more teasing. Let us introduce you to a place where you can eat wholesome, fresh and delicious food with no extra waiting. Better yet, the food embodies  the ecological and ethical aspects of modern dining we often seek out. Welcome to VeDA! As their tagline says, at this vegetarian and vegan restaurant you  "eat well, live well!"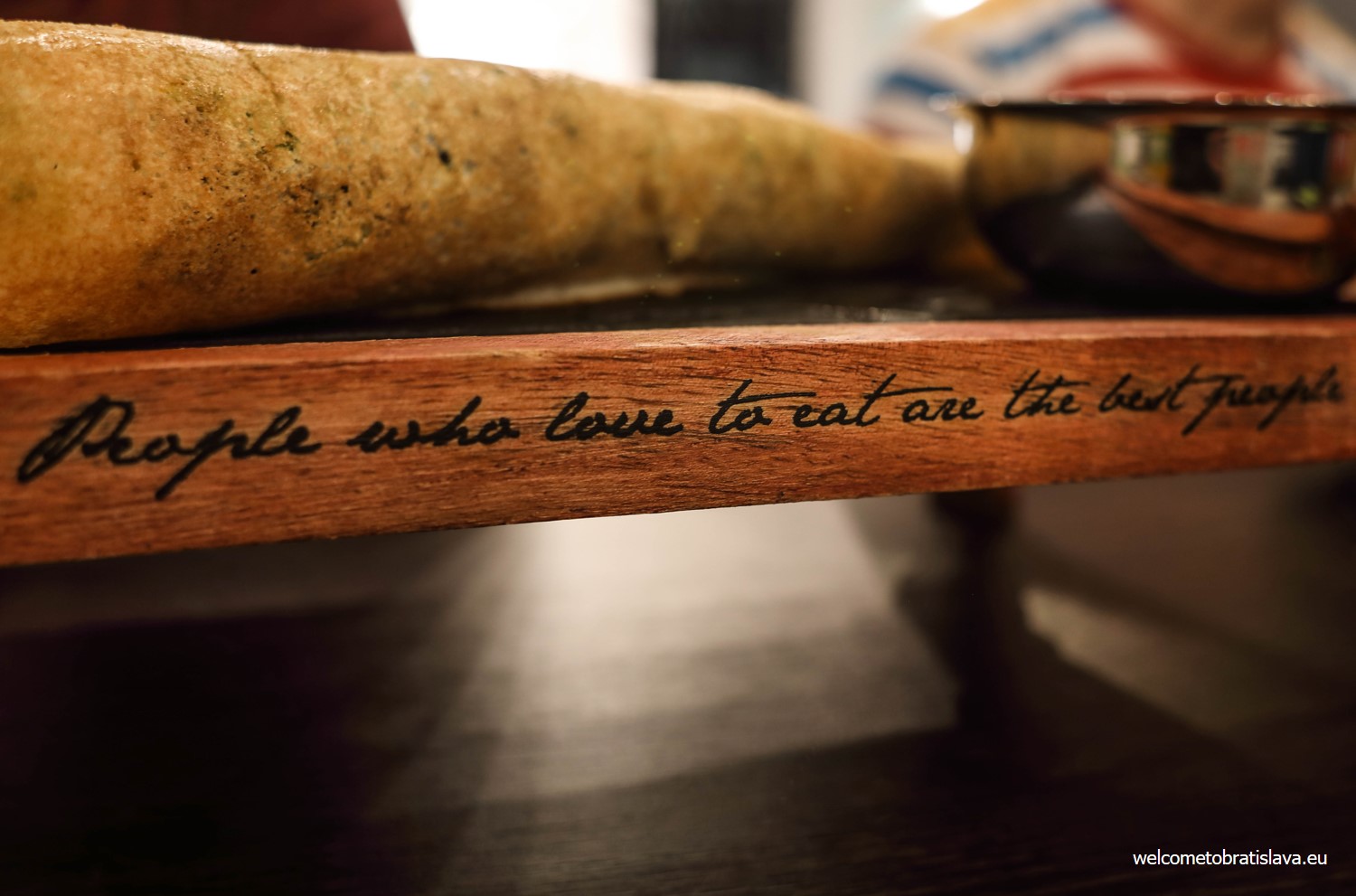 Location
While not in the city centre directly, VeDA's location in a business and residential area near the main railway station means it is easily reachable by any means of public transport or by walking from the centre. The location is one of the reasons why VeDA is closed during weekends. But, behind the scenes, we heard there are plans to open a few new branches of VeDA in the near future in the city centre. They are also planning to show up with their street food selection at some festivals. Stay tuned, we are watching them closely and cannot wait! Meanwhile, if the location doesn't suit you, you can still use their lunch delivery service.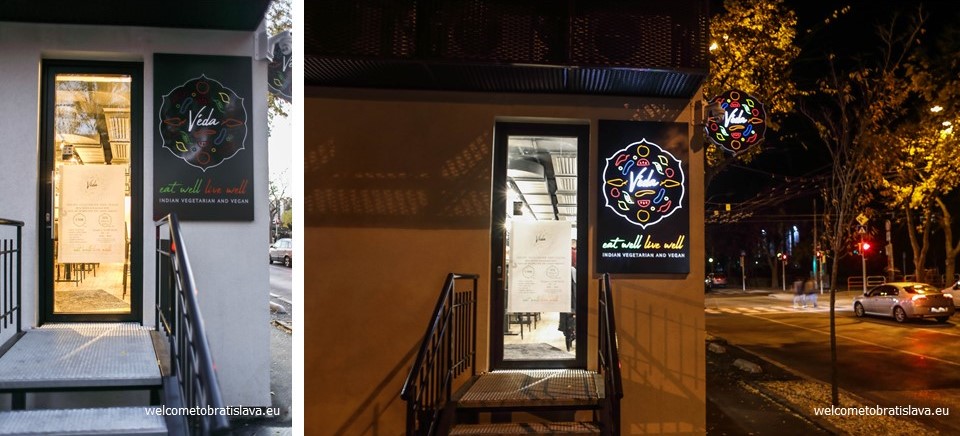 Interior
The space is really pleasing, cosy but modern, with a touch of Indian soul and spotlessly clean. Everything just plays perfectly together to create a feel-good vibe. The clever setup allows them to rent it for various events, from soirées to parties! It's no wonder, either – one of the founders of VeDA is an architect.
A funny fact is that his studio's office is on the upper floor of the building where the restaurant is located, so guess who the most frequent customer is? :) And as he says, even though he eats lunches and suppers almost every working day there since they opened in August 2018, he still does not get bored with the menu. This is thanks in part to the wide variety of dishes on offer each day, all of which are strongly oriented towards wellbeing. Interestingly, he didn't use to be a vegetarian before!
Why is VeDA so special?
Obviously, there are several reasons. First, the Indian cuisine itself with its exotic fragrances and distinctive tastes is something that will definitely warm your heart. Second, the way they do it in VeDA with the focus on wholesome, natural and well-balanced meals from the finest ingredients beneficial for a healthy living.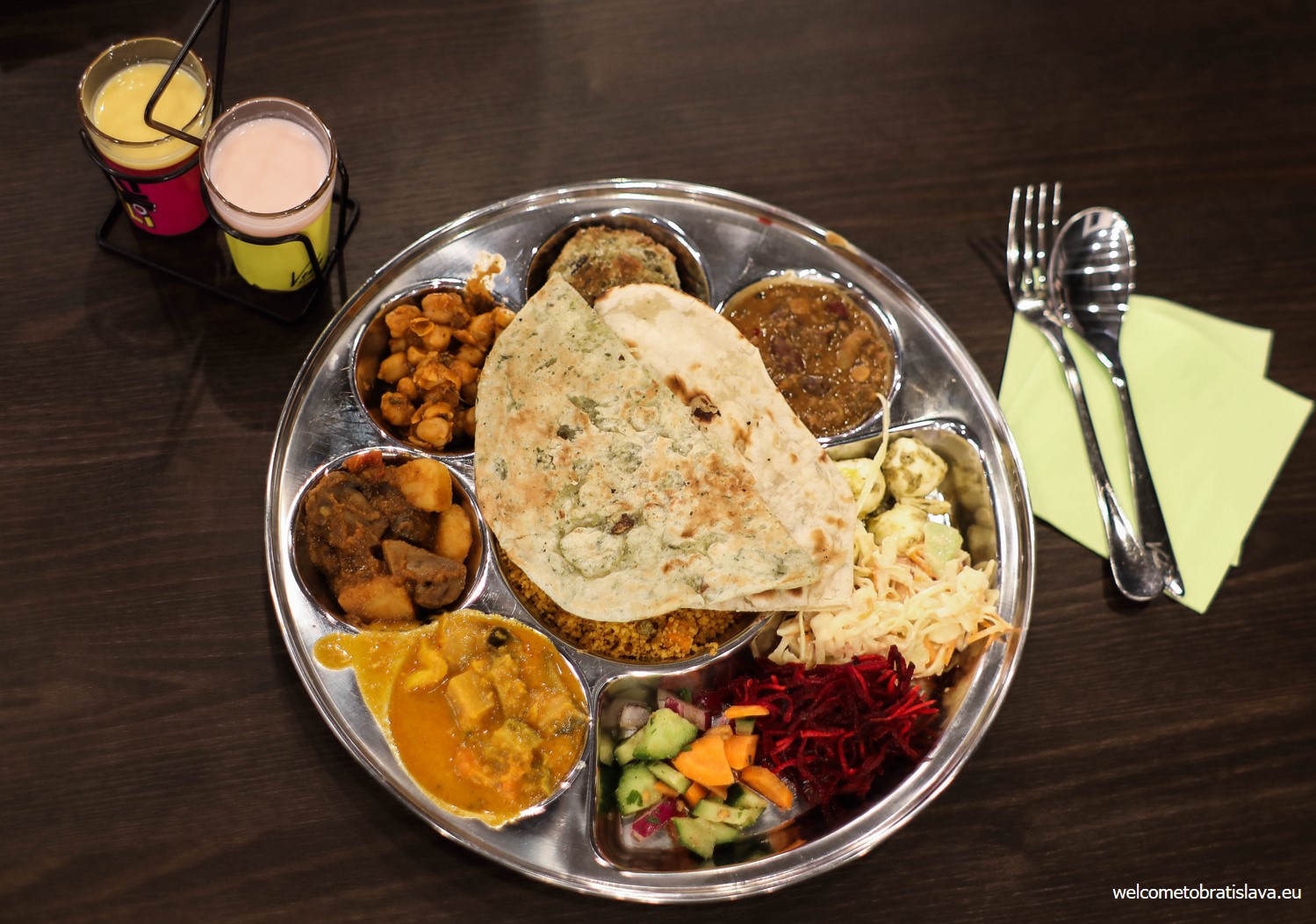 It is also worth mentioning that master chef Mr. Kundan is an awarded professional with great experience (and a great smile) with a team of Indian chefs who are a guarantee of the most authentic Indian food. A great demonstration of VeDA's quality is that even the Indian attaché is their regular host! Another special thing is that you can buy the spices, herbs, condiments and teas directly there under one roof in their VeDa Health Shelf.
What to have at VeDA?
VeDA specializes in vegetarian cuisine based on Vedic Indian traditions which are mulled with many various herbs and spices (which they ground each day afresh here!). So, if it is your first experience with this cuisine, we recommend trying classics like Samosa, Paneer Tikka Masala and Mango Lassi (one of the greatest yummies – a smooth mango yoghurt drink). We totally love their Naan bread, baked fresh in a special clay oven "tandoor" directly on the spot.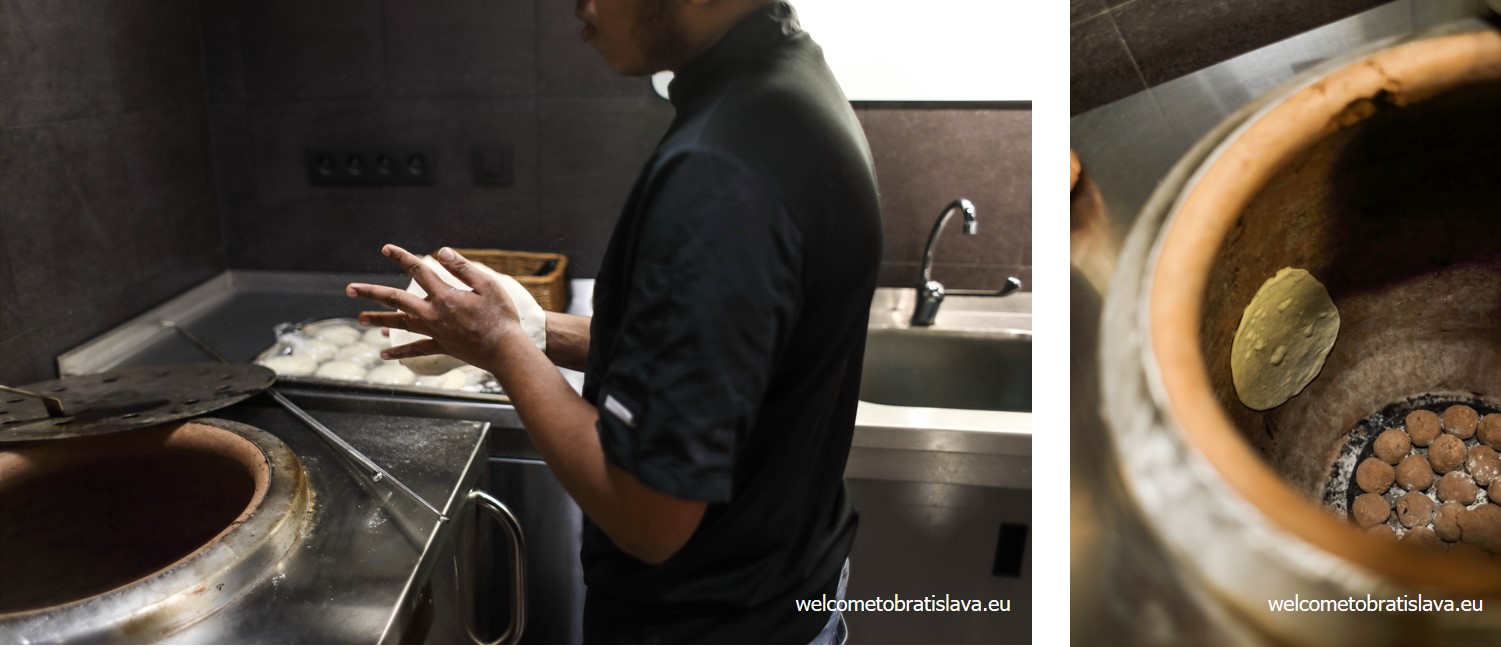 Also, Masala dosa is a really dainty dish and beautifully served on a cute small table.
Of course, as most of the food is displayed on a buffet table with diverse spread of warm aromatic delicacies and thanks to the traditional Indian plate "thali" with seven distinct sections, you can try a little bit of everything. You pay by weight, so have as much as you want or as your wallet allows :) 100 grams of food for 0,99 euro is a pretty friendly price, though.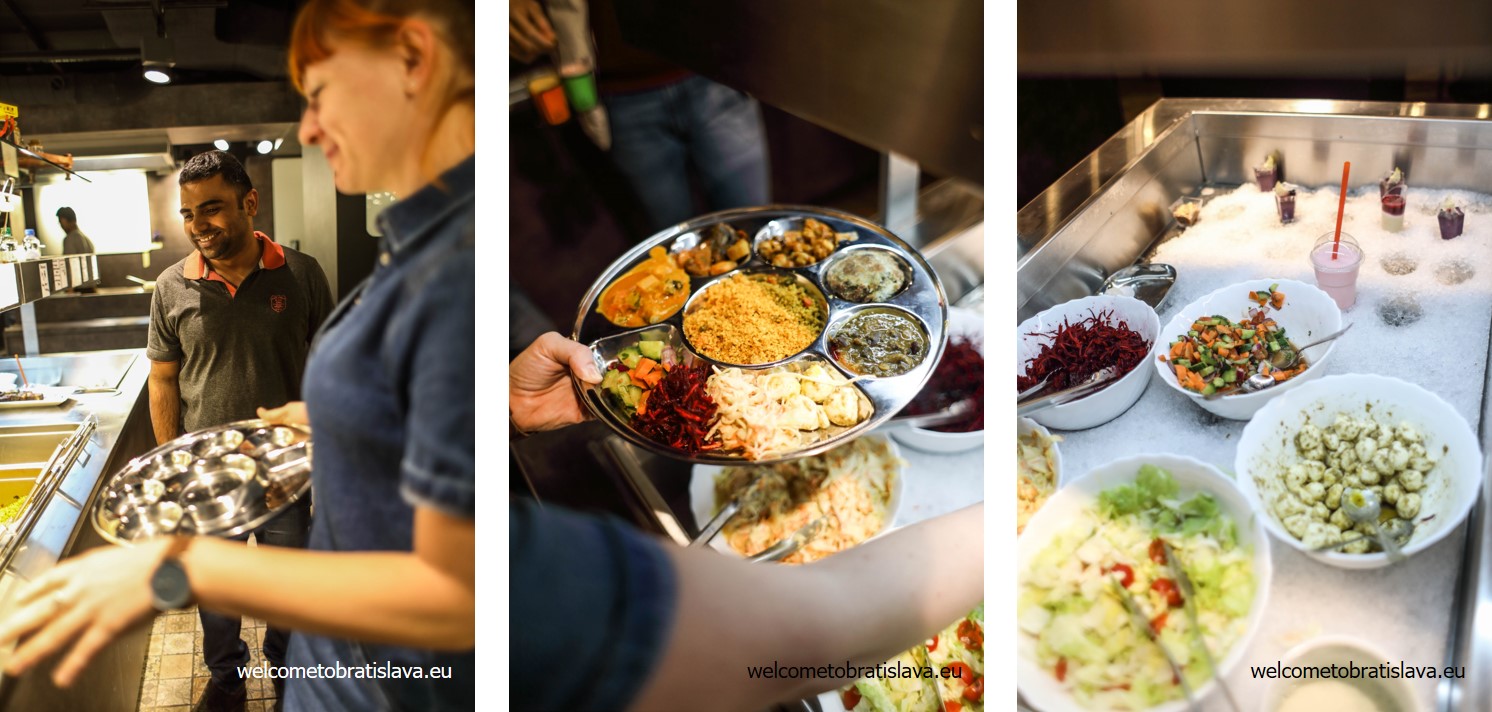 Note that they also offer desserts, ice-cream, fresh juices and smoothies and we strongly recommend leaving some space for them. We can't  forget their specialty – a shot called "Green life" made of wheatgrass grown directly at the restaurant! To describe all the benefits of this superfood we would need another full blog post, so we better let you google it. Vegetarians can eat everything they find here and vegans can search for a vegan mark on a food tag, where the level of spiciness is also noted. If your dish is not spicy enough for you, feel free to use a bottle of chilli sauce from  the buffet table. If you feel like skipping the after-meal coffee, give the masala tea a try instead. No surprise they do not serve alcohol  :)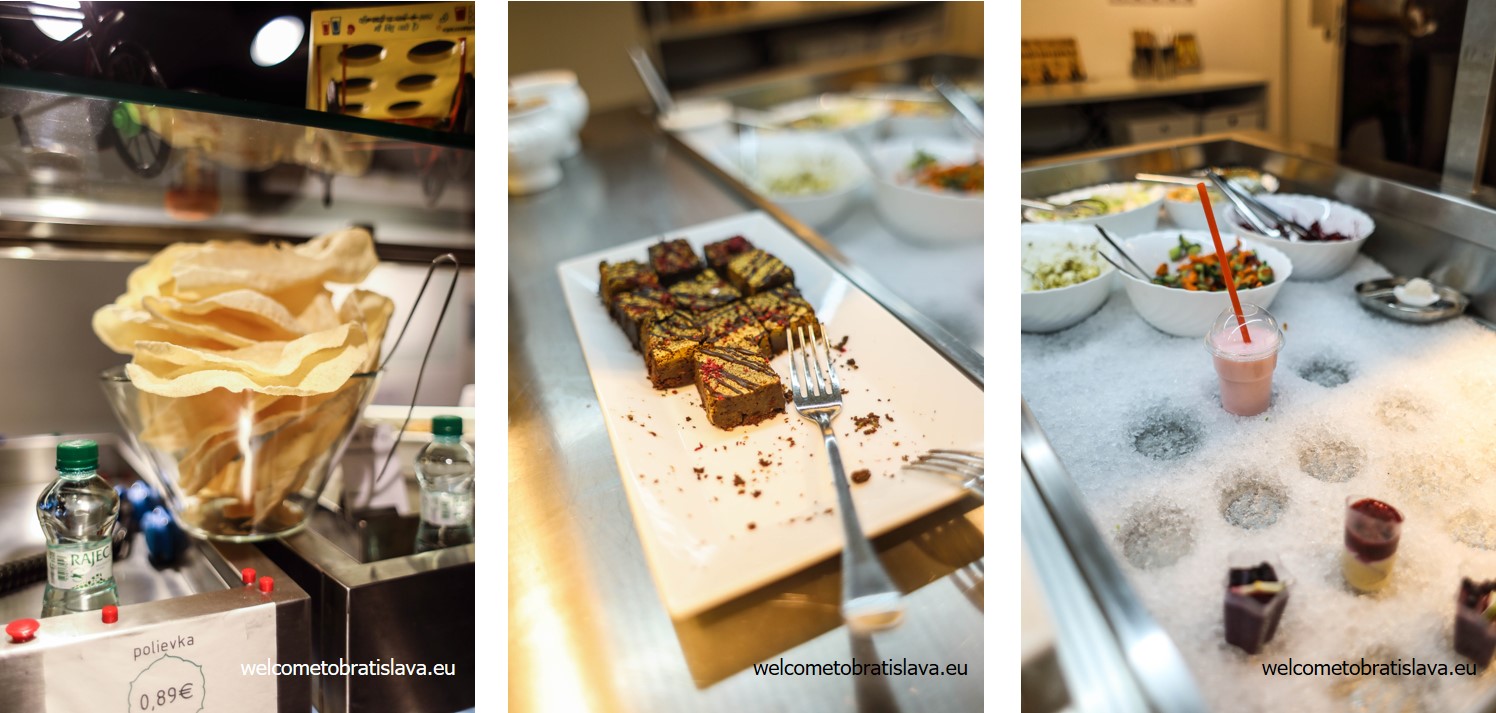 Now a few tips for you: If you prefer a more peaceful setting for eating, avoid busy hours during lunch time. After 14:00 o'clock there will be the same food in the buffet table and definitely fewer hungry people. Check VeDA's Facebook page – not just for the current daily menu, but also for tips and recommendations they share about food and healthy living overall. As they said during our visit, sometimes we care more about the fuel we put into our cars than about  what we put in our own bodies. And one special tip for non-Christmas lovers: there is no Christmas time in India, thus neither in VeDA. If you are already fed up with the Christmas craziness, this might be your shelter.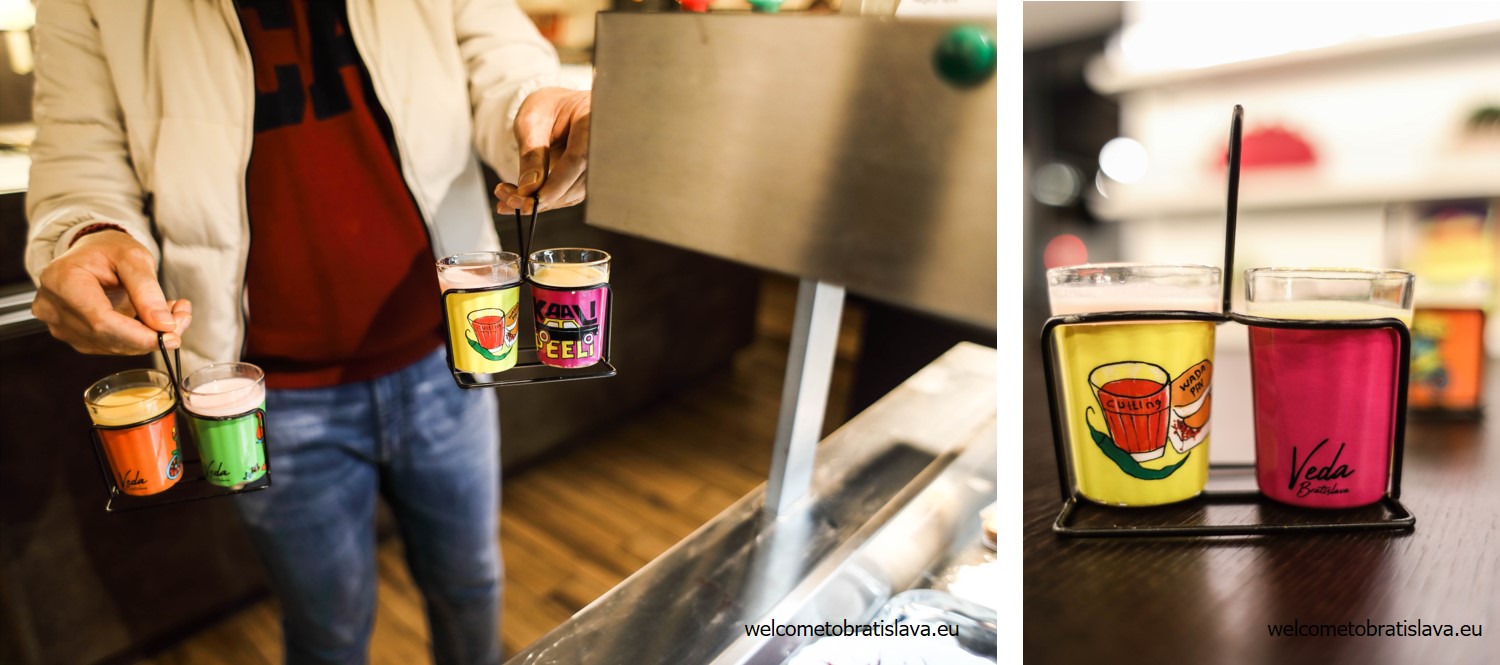 Author: Eva Latakova, photo credits: Ksenia Zhukova

 OPEN HOURS: Check the official FB site


 ADDRESS: Žilinská 2


 CONNECT: Website, Facebook


 MAP LOCATION: