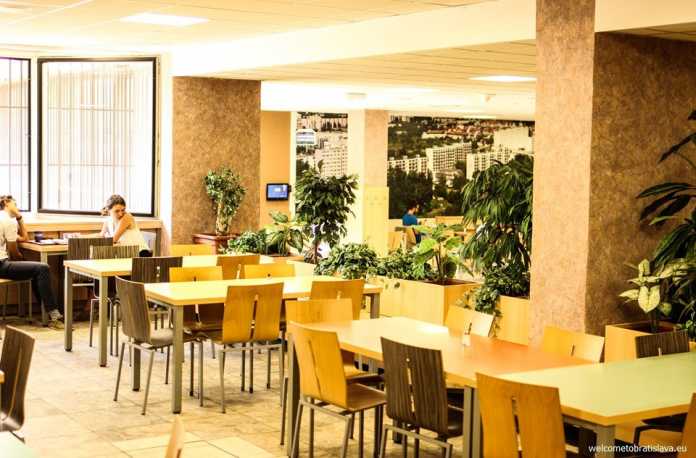 Student life doesn't have to mean crummy cuisine. Yes, the cooking limitations of campus are a reality and no microwave or long queue for the stove can have negative impact on the eating habits of young students. Not everyone can make a muffin in a toaster oven, right?
We explored the eat out options in Bratislava's biggest student area Mlynska Dolina. As a result, we were quite excited. Our recommendation goes for Venza that produces tasty meals cooked like by a Slovak mom directly within the dorm campus.
ABOUT MLYNSKA DOLINA
Mlynska dolina is the biggest student agglomeration in Central Europe. There is no such a concentration of students in Prague or Vienna or another major city of Central Europe. And this creates the special atmosphere, a distinct liveliness of this area. It lives here at midnight every day of the week during the school year. The majority of the people living here are young students. We definitely recommend you to try a party in Mlynska Dolina in the middle of a work week :)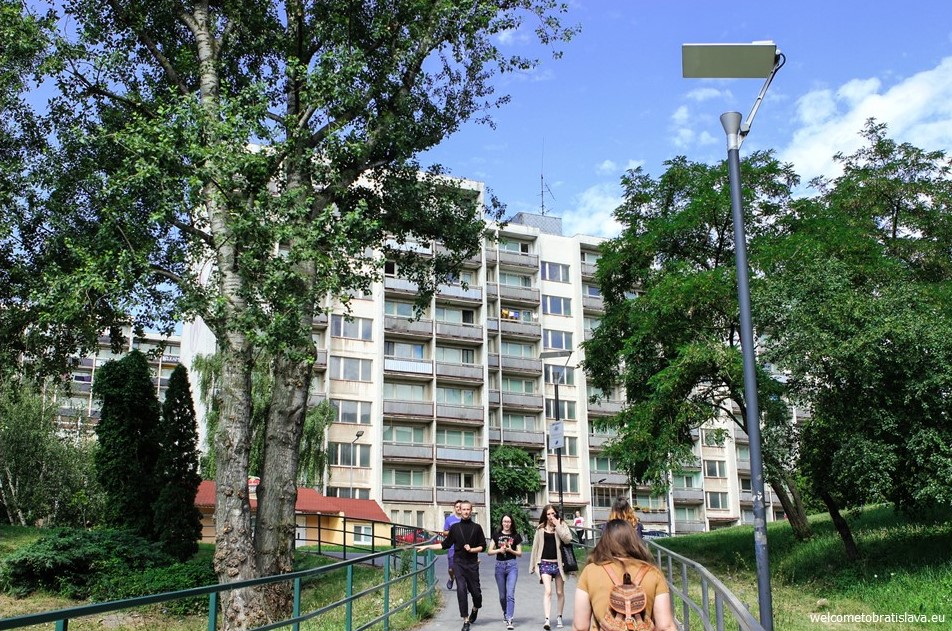 There are many other services than just the accommodation in the large area of this student town, including the field of gastronomy. Restaurants, pizzerias, grocery stores, non-stop fast food, a tea room or a coffee shop. This is truly convenient for the students. For example, they can choose from the two canteens that offer quick, tasty and affordable meals – Eat & Meat and Venza, about which we would like to write today.
LOCATION
Mlynska dolina is located approximately 10 minutes from the centre and 15 minutes from the train station. Several public transportation buses operate here including 31 and 39  taking you directly from the city center (Zochova bus stop).
Venza canteen is located directly at the dormitory campus, precisely within the Atriaky dormitories, block K. You need to pass through the special turnstiles which were built for the security reasons. If you are a non-resident, and you want to eat at the canteens, you will be admitted here only for the purposes of visiting the canteens. And you will need to leave in the given time (entry/exit rights are limited to the opening hours of the canteens). There are different conditions for non-residents for entering this area, depending on whether you are a student, a third party, a visitor to a business tenant etc. If you are a resident, the guidelines vary – read the conditions for residents.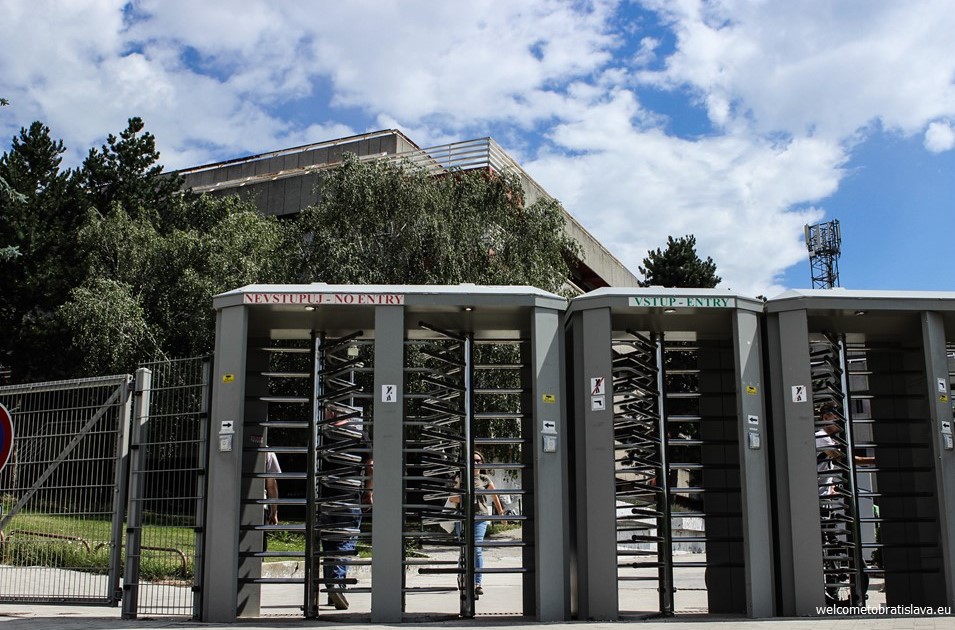 WHY WE LIKE VENZA
We are no students anymore but we still remember times when we were and eating in the dorms was always a nightmare. Therefore we were excited to see that the eating options for students have improved in the past years significantly. So if you are coming to Bratislava for an Erasmus programme or decided to pursue your university studies here, this is a local tip you might appreciate :)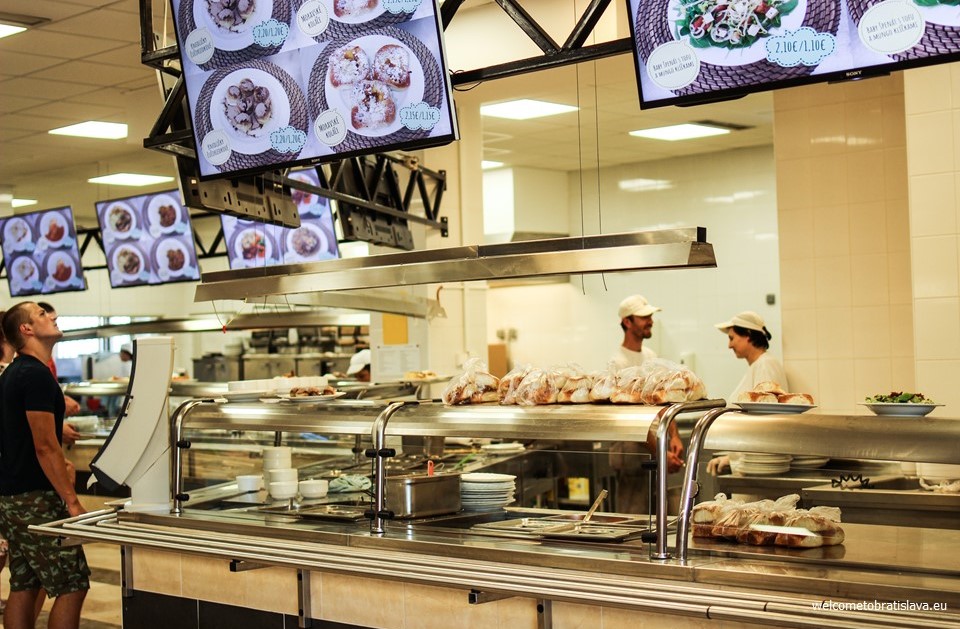 A nice plus is a modern looking interior, cleanness of the premises and kind staff.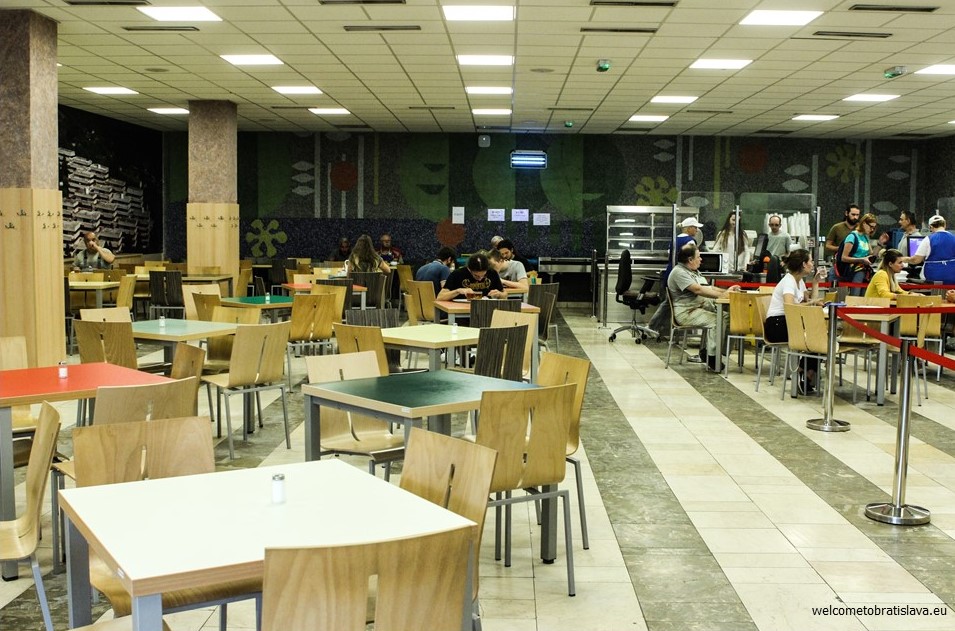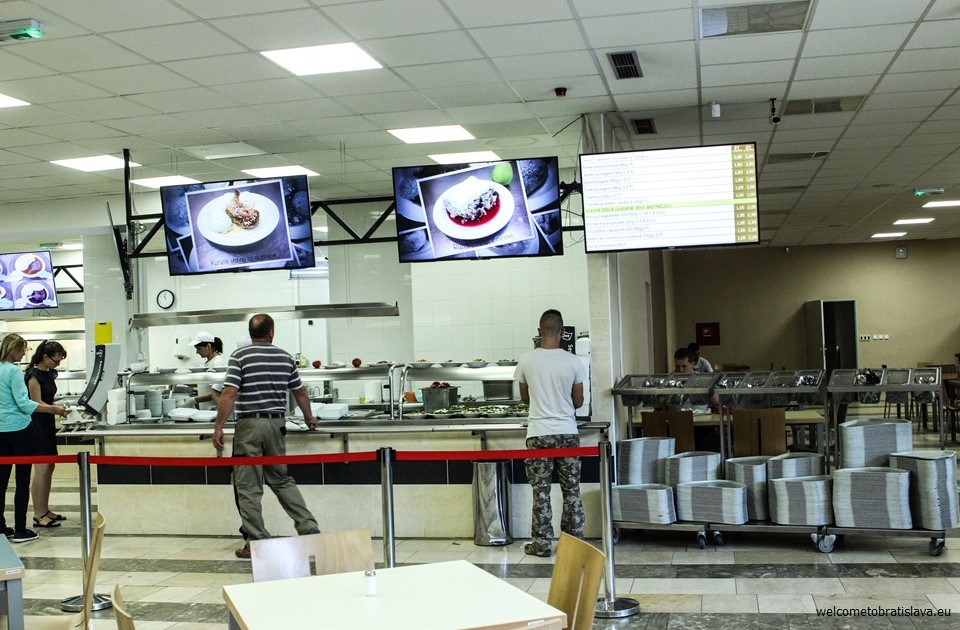 Venza offers students quick and very affordable meals – that's why we like it so much. All the students with an ISIC card have a limited discount on each main meal and therefore they can easily have their lunch for less than 2,50 € for a soup, main dish, a side dish and a drink :) If you are not a student, the price will be somewhat higher but still distinctively under the Bratislava average (around 3,50 €).
The menu changes daily and has minimum 8 various main dishes to choose from but we have seen also around 15! This includes mostly local styled dishes like made by a Slovak mom but also some health-conscious choices including vegan options. The main dishes are divided into two main groups – the regular ones and the specials which are fancier and few cents more expensive.

Venza also offers up to twenty various breakfast options. We have always dreamt about a warm meal before running to a lecture :)
Venza is open only during school days (7:00 – 20:30) and closed on the weekends.
Here are few notes that will help you get oriented during your first visit:
The focus of Venza is the Slovak cuisine and home-style recipes made like by a Slovak mom.

You can easily check the daily offer in advance at

this link

(in Slovak language) or directly at Venza on the big screens over the self-service counter.

Venza functions as a self-service facility – you grab a tray, get what you want and pay at the cashier.

You can choose side dish by yourself – there is no "prescribed" combination.

If you are a student, you can pay with your ISIC card using credits which makes it easy to comply with the law about subidies for maximum 2 main dishes per day.

You can charge your ISIC with the credit at the cashier.
Author: Zuzana Mytna

 OPEN HOURS: MON-FRI 7:00 – 20:30. Closed on weekends.


 ADDRESS: Mlyny, Staré grunty 36


 CONNECT: Website, Facebook


 MAP LOCATION: