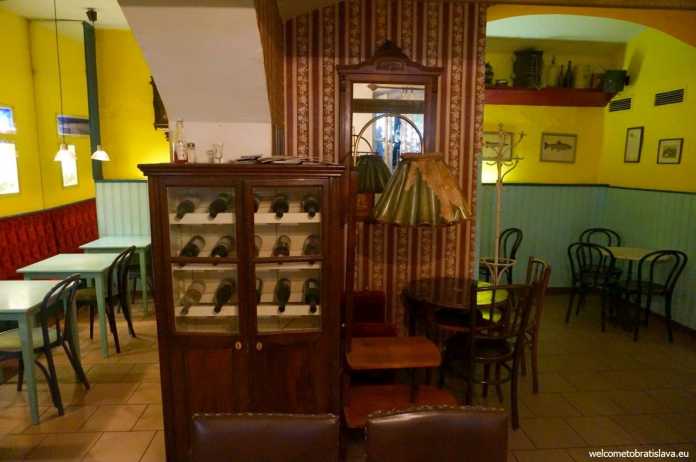 Tasty simple food, good prices, center location, cute antique decor, a great summer terrace, lively ambience. A great value place where locals like to meet up. Verne is indeed a local favorite and it gets pretty busy during lunch and dinner. Make sure you don't miss it!
LOCATION
Verne can be found in the very heart of the Bratislava city center, at our biggest square – Hviezdoslav's Square. It is located by the right side from this statue, displaying an important Slovak poet, Mr P. O. Hviezdoslav. Opposite to it there is the American Embassy.
THE INTERIOR
Everything inside is furnished with cute, antique, colorful furniture. The sofa, the tables, the cloths on the tables, the chairs, the walls… still it feels very comfy and has a great atmosphere, especially in the evenings with the lit lamps.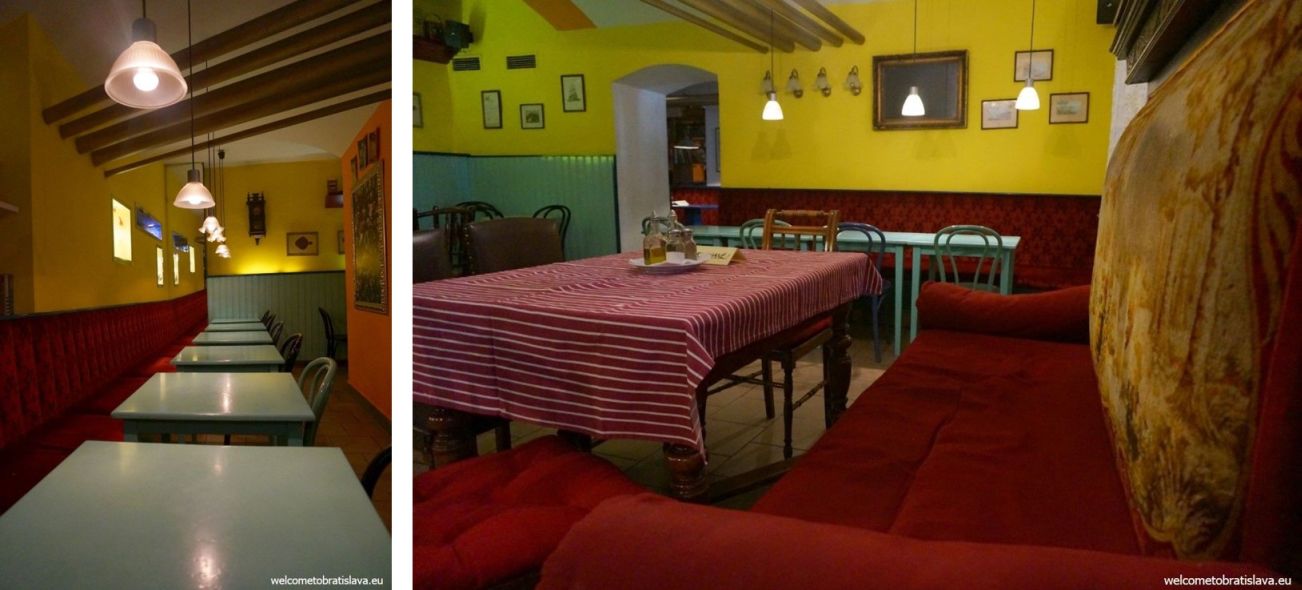 The basement, where the restaurant is actually placed, is decorated with a lot of little old items.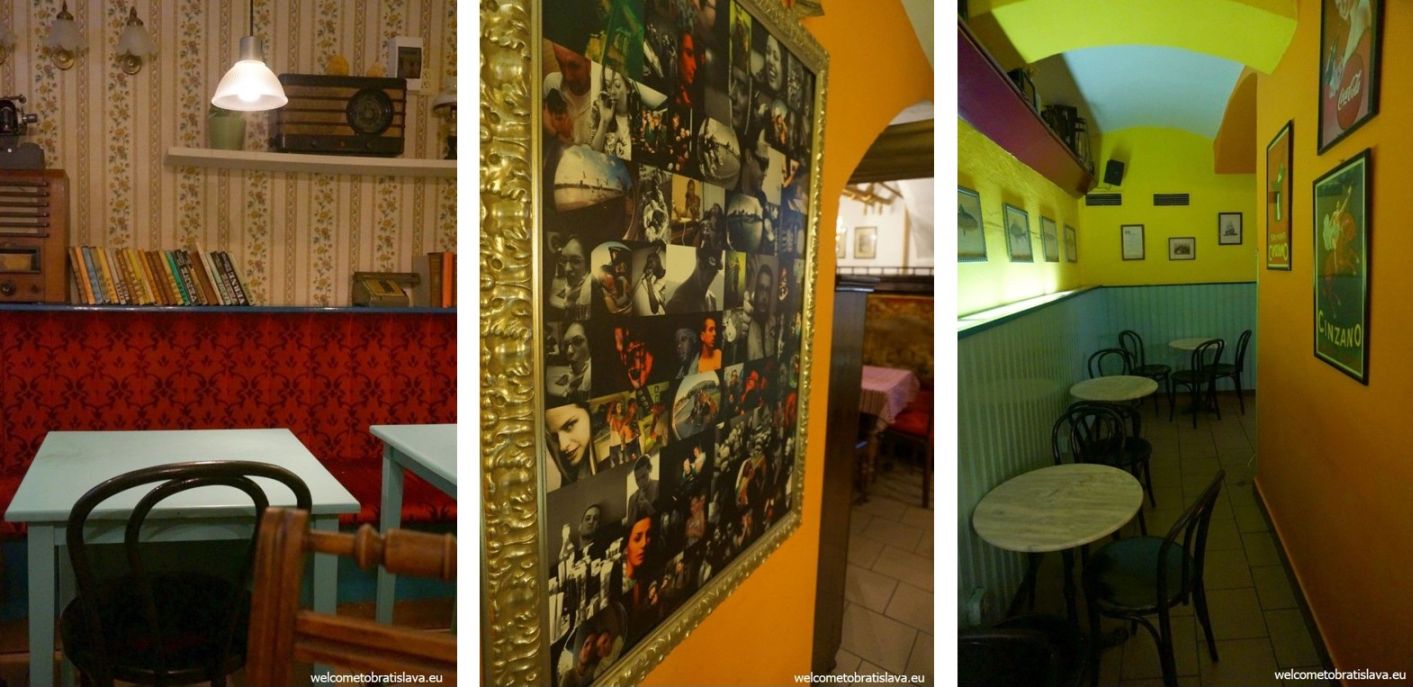 The interior is indeed original and resembles those village living rooms you can remember from old movies :)
WHAT TO HAVE IN VERNE?
This place serves as a cafe/restaurant during the day, and in the night it turns into a bar where people usually meet for drinks. Verne's menu contains Slovak and Hungarian meals as well as general European cuisine. And an important note: it is probably the only affordable restaurant at this square :) We totally love their salads. Our favorites are the spinach salad with bacon and eggs, and the chicken, mango and avocado salad. One of our friends is in love with their Hungarian goulash and we can confirm it is worth of trying.
They also have pasta, lasagne and risottos as well. We tried their vegetable risotto and would not order it again – it looked more like a side dish (rice with vegetables) than a risotto. The chicken goulash with cream and dumplings was quite good –  if it was a bit more salty, we would jump from happiness.  We were also happy with the spaghetti bolognese here.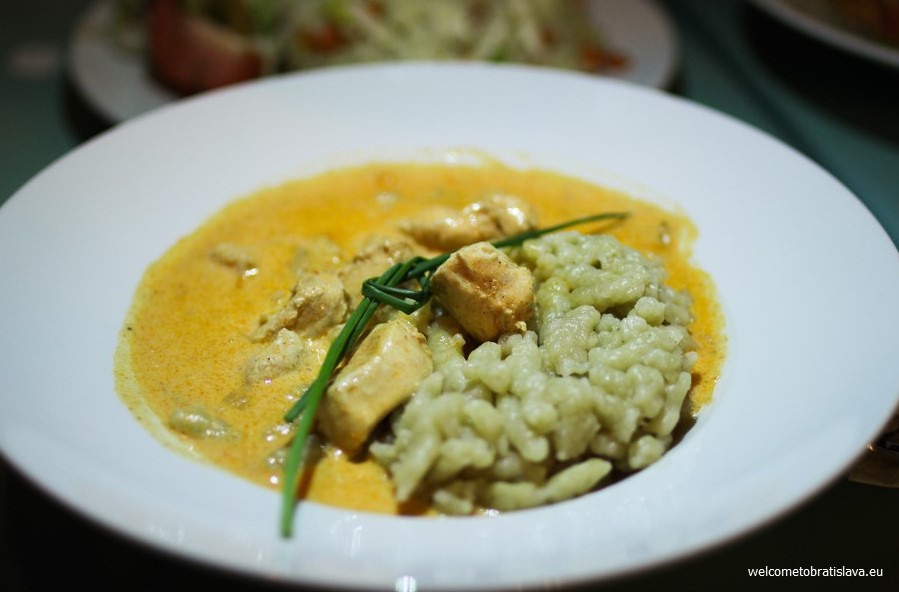 As for those with a sweet tooth, their pancakes are OK as a dessert after the main meal but don't order them as your main dish – despite the usual big portions you get here, this is a smaller one. We have to say this is not a place for coffee maniacs. If you want to enjoy a good espresso, try one of these places. If you are OK with a "modified coffee," such as an Algerian coffee, go for it – the whipped cream and eggnog liqueur give the coffee a good taste :)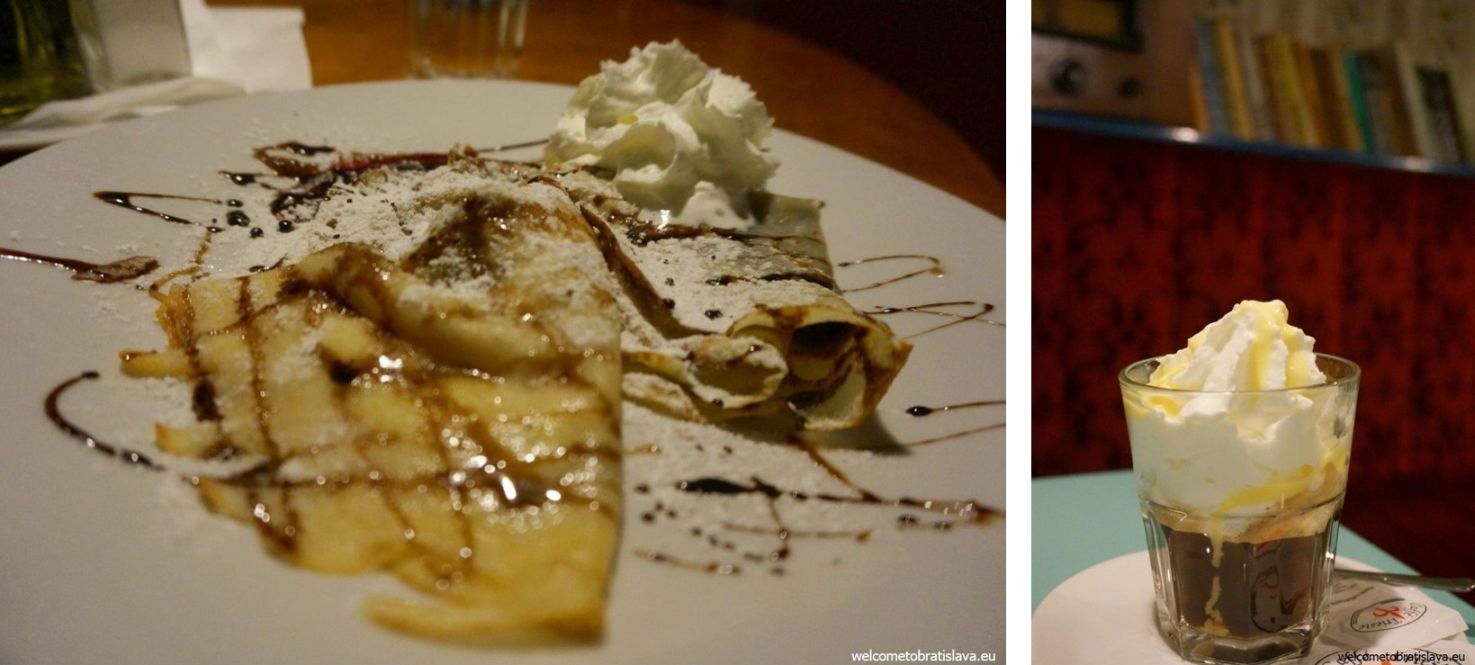 Verne has a limited wine selection but you can order 1 dcl as well, so you can try what you like or don't. We appreciate that they automatically bring a glass of water with it.
You might find pleasant that the menu in Verne is in Slovak, English and also German language. They also serve breakfast each day until 11:00 – eggs on various ways, English or continental breakfast.
This place is great for hanging out with friends and it's  one of the locals' favorites. In conclusion, we need to warn you about two things though. Firstly, the service is not as friendly as you would expect, and it's not just that they don't smile, they can also be rude. Thus bear that in mind and don't let them spoil your evening. The second thing is more of a recommendation: don't order halušky (our traditional dish) or any of their lemonades. We had never had worse halušky than here. When coming back recently and breaking our rule not to have them here ever again, we found out that they were not as horrible as before. They had improved quite a lot but still tasted powdery and did not have enough bryndza. So if it is your first time to eat the Slovak national dish, don't do it in Verne. It can spoil your experience.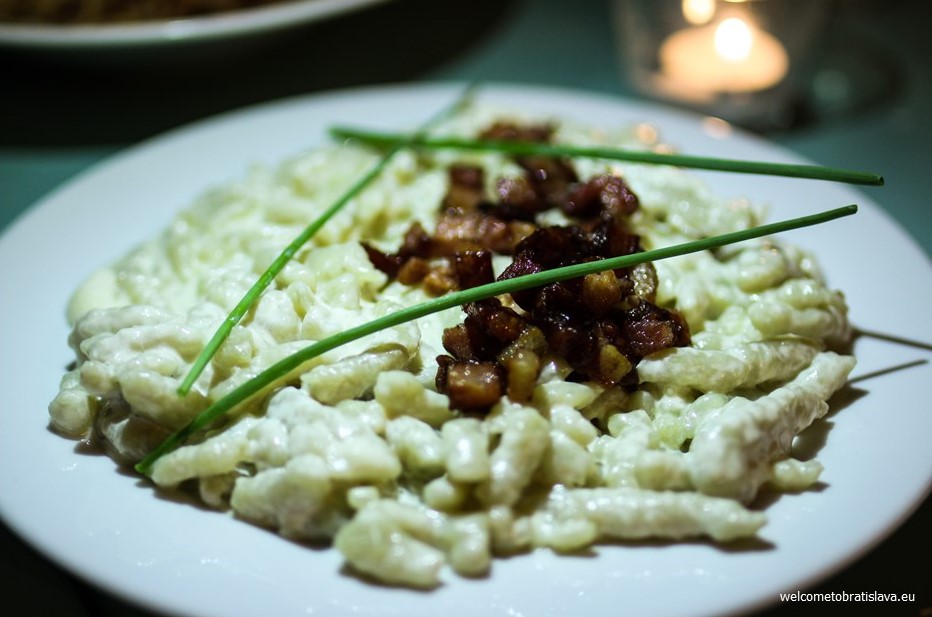 And what we didn't like about the lemonades? They are just water with a slight touch of lemon or other juice. Despite these facts, as we mentioned, the prices are great for the city center, everything around is much more expensive. And you can see it also from being one of the fullest places where usually it is really difficult to get a free spot.
Author: Maria Kecsoova

OPEN HOURS: MON-THU 09:00 – 00:00, FRI 09:00 – 01:00, SAT 10:00 – 01:00, SUN 10:00 – 00:00


ADDRESS: Hviezdoslavovo námestie 18


CONNECT: No Facebook, no website available. Tripadvisor


MAP LOCATION: