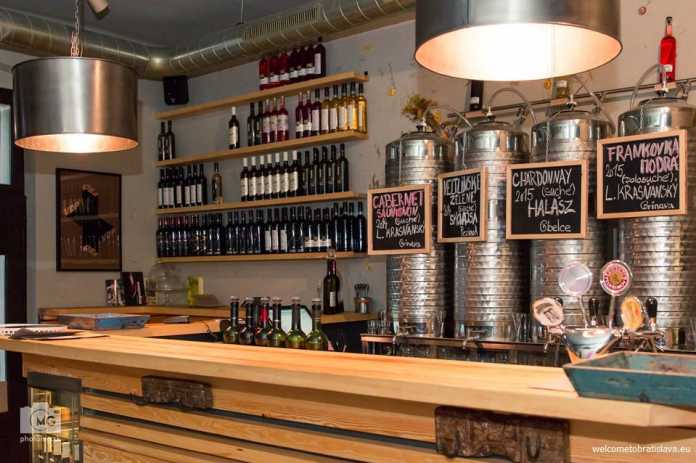 There is nothing new about the fact that Slovakia is a country of wine. We have great conditions for growing grape vines, in addition to hundreds of years of experience with wine production. And, truly important, we know how to fully enjoy the results of our vinicultural achievements :) In the Bratislava of old, wineries were plentiful and recognised as places to socialize with other townsmen as equals – no matter the social status, place of origin, or other distinguishing feature. And the all good traditions should be kept, right? At Viecha malych vinarov we found a wine bar that embraces the tradition of great wine and neighborly atmosphere that also happens to be one of our favorite spots for tasting local wines!
LOCATION
The first of their three taverns is located on the charming, tree-lined Košická Street. While this original location is a bit further from the city centre, those 30 minutes of walking to get there, or the short few minutes via public transport, are really worth it. The closest bus stop is Trhovisko, situated outside our legendary marketplace Miletičova.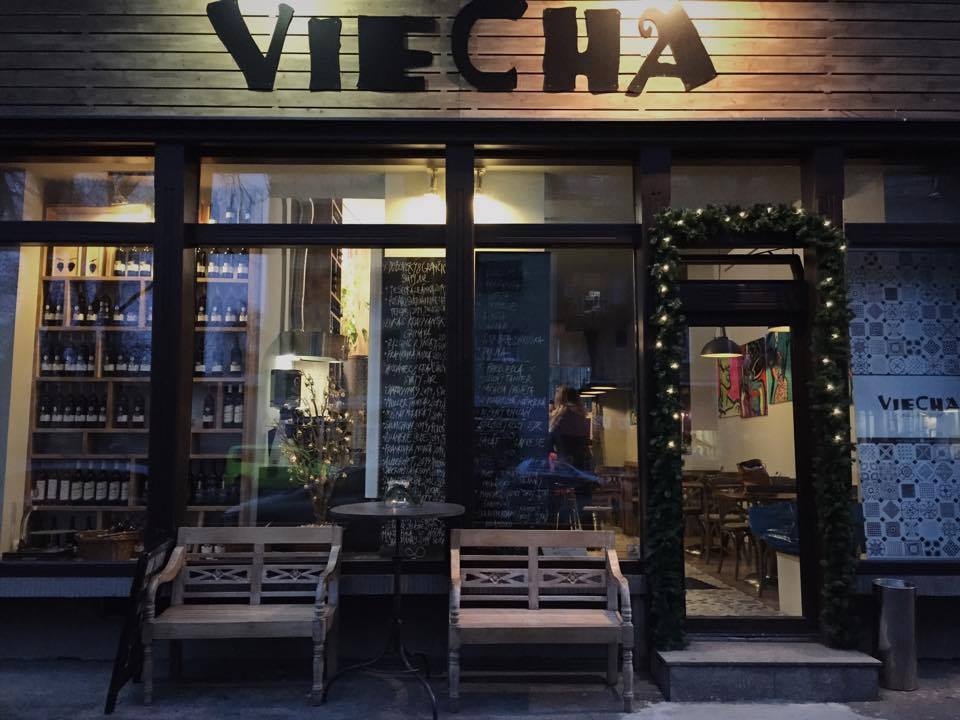 (source: official FB site: Viecha malych vinarov)
Soon after opening this store they achieved well deserved success and opened a second wine cafe on Radlinského Str., nearer to the wider city centre area. It is a slightly shorter 20 minutes of walking from city centre, or Blumentál bus stop, to reach this local.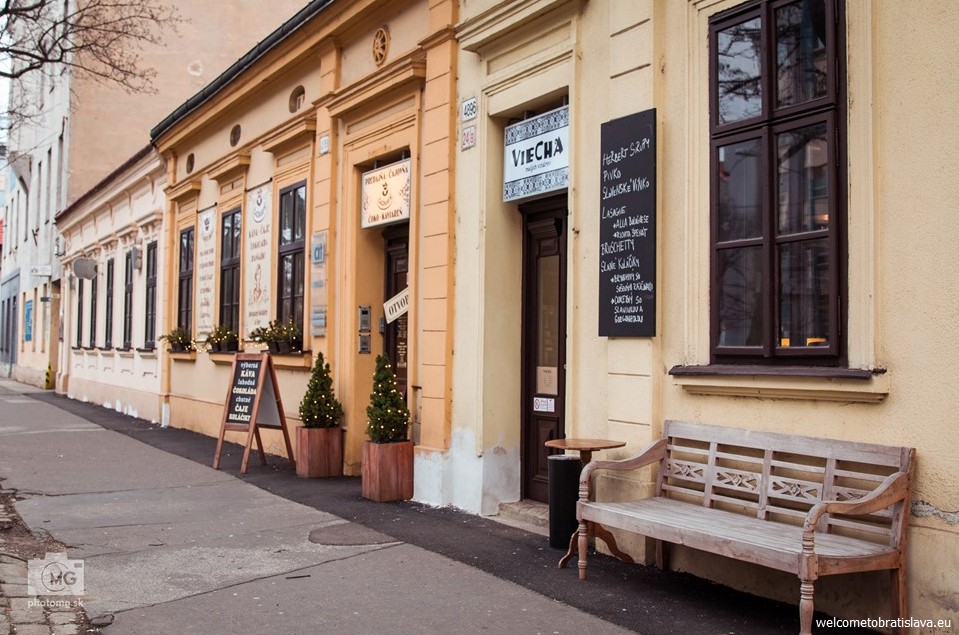 Do not let Viecha's locations fool you; though outside the tourist hubs, they are the some of the most highly occupied wineries in town. And yes, this is the one thing we will warn you about – finding a seat without prior reservation can be nearly impossible during peak hours.
Recently they opened their third tavern in the city center – in the building of the Old Market Hall.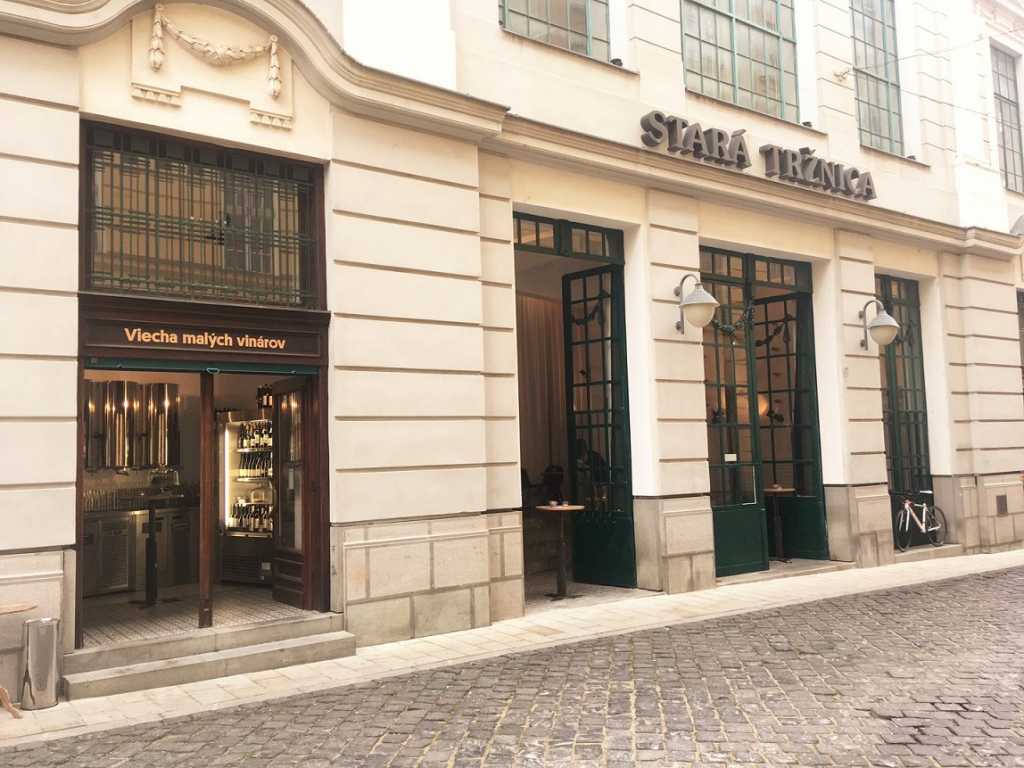 (source: Viecha malych vinarov Facebook)
INTERIOR
The interior of both locations is equally alluring. Both are artfully furnished with beautiful wooden furniture, black and white tiled flooring, and immense wine tanks lined up behind the bar. Its walls also serve as a small gallery: if you fall in love with any of the pieces, you can buy it on the spot. Just ask a waiter the price!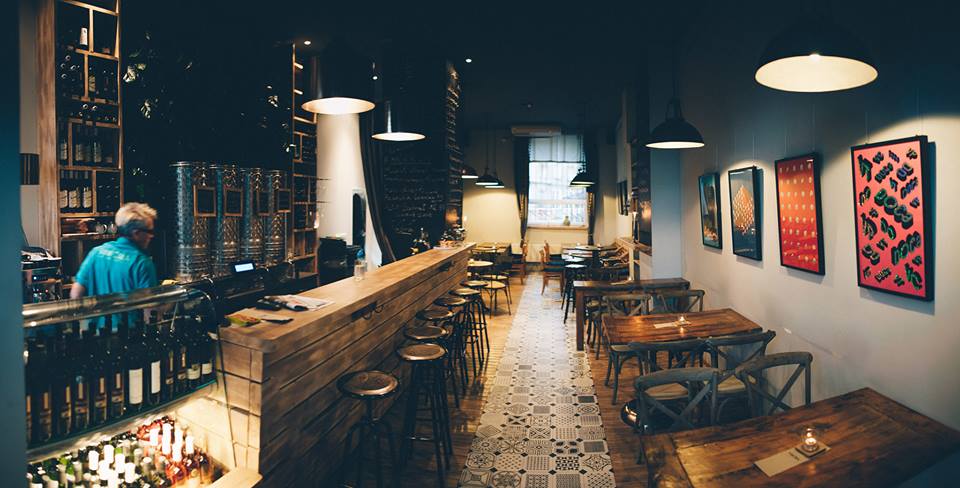 (source: official FB site: Viecha malych vinarov)
Radlinského earns some extra points here with its white stone walls dotted with petite dried flowers. The lovely yard terrace is notably enchanting, especially at night when the tea candles and fairy lights cast a magical glow.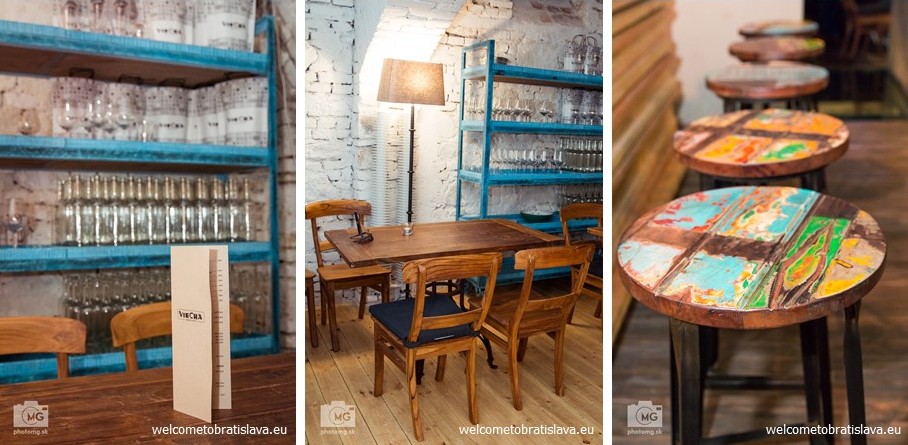 Be on alert for the glass panel in the floor you pass on a way outside – we have known a few friends who got scared! But not to fear. Through this panel you can see right down to the underground room so you don't need to walk down the stairs to check a free table in there. Quite a benefit if you ask us.
Košická also has a terrace situated near the the main street and you might have better luck finding outdoor seating here, as it can be less busy in the evenings than at Radlinského.
WHY IS VIECHA MALYCH VINAROV SPECIAL?

We must admit that with Viecha it was love at first sight. Upon seating, a team member will  promptly bring a carafe of water. While we think this should be a matter of course, it is still not in many establishments. On busier nights, bowls of chips and olives are displayed on the bar top for enjoying during your visit. We find this to be a nice touch and makes us feel like very welcomed guests. What really strikes us most, other than the amazing wine and food, is the attentive, welcoming team, always happy to help. If you are like us, you will find your way back here again.
WHAT TO TRY

Viecha's owners are focused on showcasing the wineries of the Small Carpathian region, the area around towns Pezinok and Sv. Jur. They offer either fresh wine from tank or poured from bottles. The selection is lovely and offers different varietals and price ranges to satisfy any wine preference. You can check their current list of small winemakers online here. During the holiday months, you can enjoy seasonal specialties, such as "burčiak" (yellowish fermented grape must) in autumn and mulled wine, and "ríbezlák" (sweet currant wine) in winter. These wines are juicy, sweet, and so easy to drink you might be surprised by headache the next day. Don't say we didn't warn you! And believe it or not, beer lovers won't leave disappointed! Usually there are two beers on tap, for example the Czech beer Poutník which is very tasty and fancied by locals.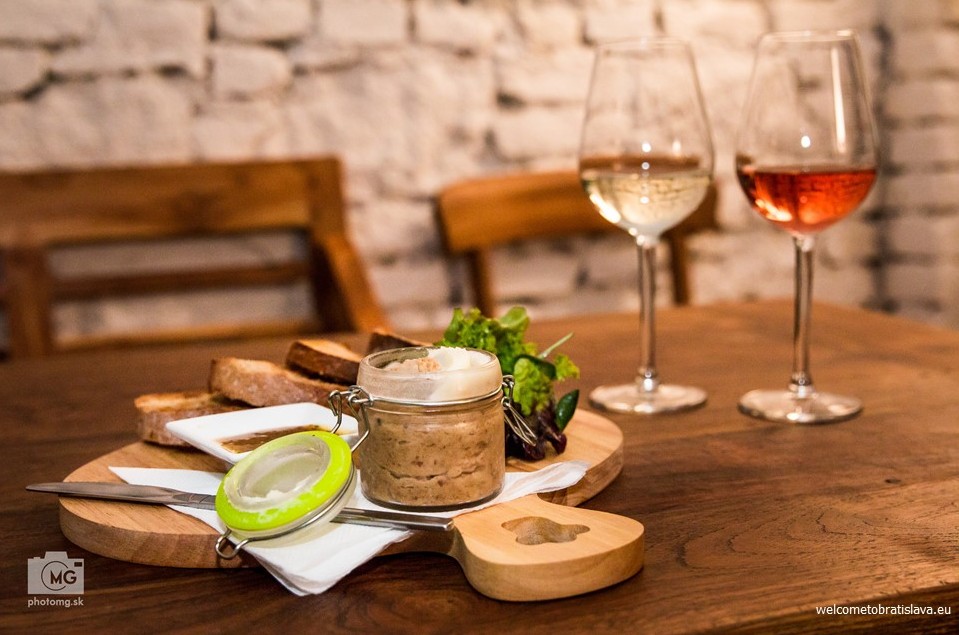 When it comes to food, the menu is small but incredibly tasty and designed to perfectly pair with their wine. The bruschettas, spreads, meat pie, cheeses and olives are all served attention to presentation. Viecha is also our usual stop on a way to a neighborhood party. You can buy not only a bottle of wine. They will also pour you a bottle (or two) of fresh wine from the tank for a very reasonable price. While this might sound strange, we actually adore the paper bag you get with the bottle :) It is embellished in the style of their beautiful patterned tiles, so it perfectly serves as a hostess gift or thoughtful present.
As they say, " In vino veritas!"  And this an ideal place for searching the truth :)
Our tip: If you are into wine and wine making, you might want to explore the beautiful Slovak countryside, visit a pottery workshop, find out about the traditions and history of the Slovaks and sample some local food and wine on this 6-hour wine tour from Bratislava.

 OPEN HOURS: check their website


ADDRESS: Radlinského 24/B (reservations: +421 918 463 110), Košická 48 (reservations: +421 908 134 994), Stará Tržnica – Námestie SNP 25 (reservations: +421 905 736 956)


 CONNECT: Website, Facebook


 MAP LOCATION:
Author: Eva Latakova
Photo credits: Martina Gallovicova