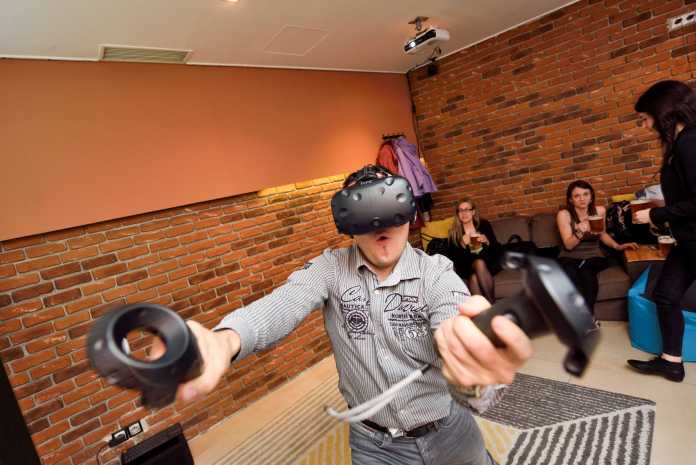 Searching for a cozy bar in the Bratislava city center to have a blast with your friends and experience something out of this world? Well, guess what – you've found a rare place which combines awesome experiences, out of the world hospitality and great drinks. Get ready to escape reality (and rainy weather), put on the VR goggles and dive into whole new worlds at Virtual Reality Gin&Tonic Bar.
LOCATION
Virtual Reality Gin&Tonic Bar is located on beautiful Panenska Street (translated as Virgin Street) near Hodzovo Square in Bratislava Old Town. Thanks to its convenient location, you can easily get there on foot from basically any point in the city center or by taking public transportation (buses 83, 84 or 93) including many night buses. It shares the street with a popular tourist spot – Downtown Backpackers Hostel.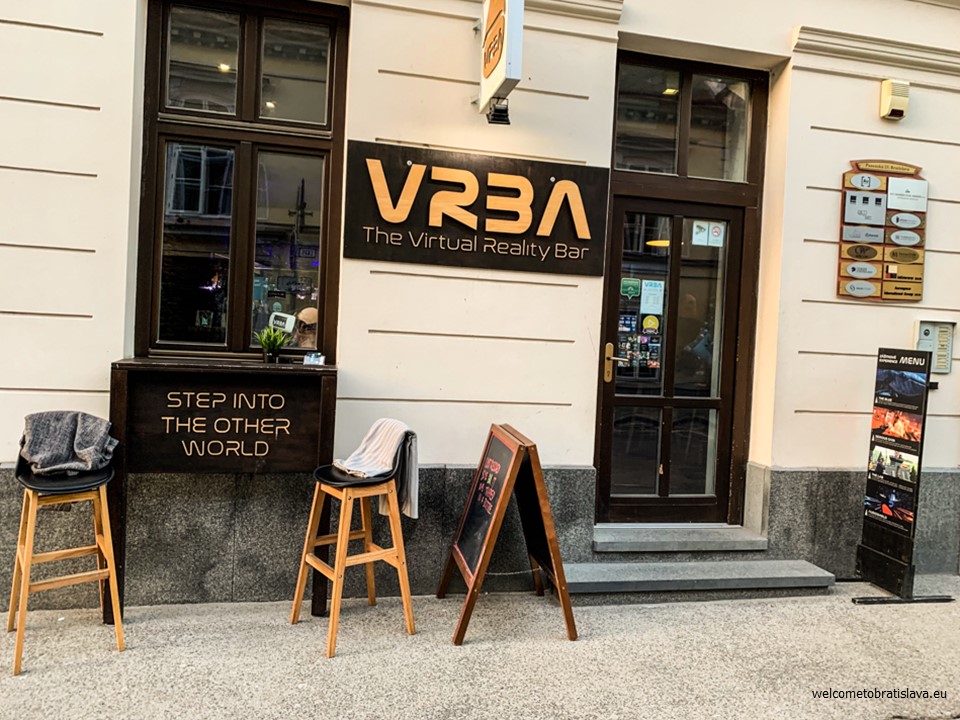 INTERIOR & VIBE
We dare say that this place is different than any other VR place in Bratislava, as it's not only a virtual reality place but also a gin&tonic bar.
That's why the first thing you notice when entering is a nicely lit bar with a seating area and a playbox where the VR magic happens. It's actually very cool that you can enjoy watching your friends play while having a drink (and indeed a very good one but we'll talk about that later). We recommend this playbox for those enjoying being in the center of attention, as anyone entering the bar can watch you play. If you want to have more privacy, we recommend using the playing areas downstairs.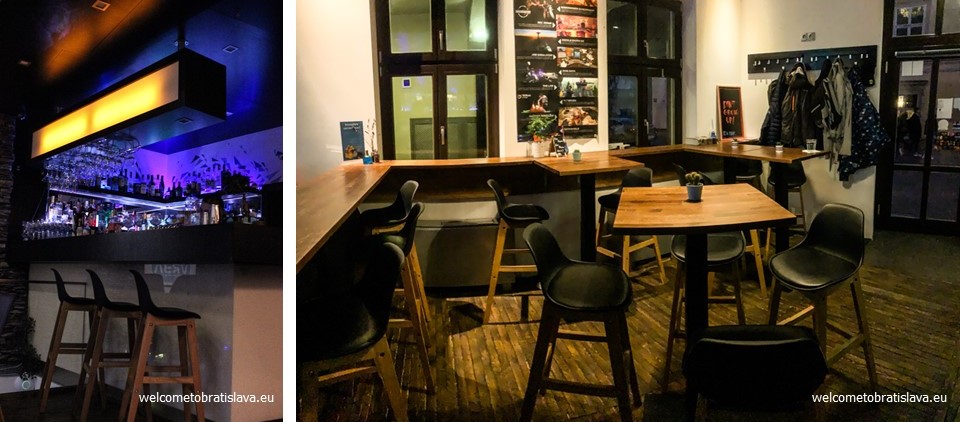 There are another three separate playing areas with sofas downstairs. Each of them can accommodate up to 14 people.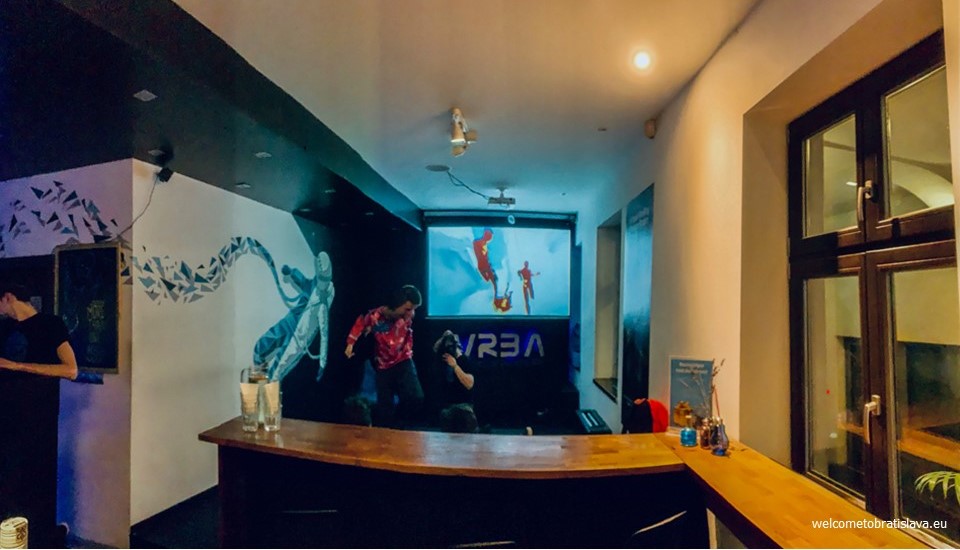 But what we want to point out the most is the unique vibe you get from this place. Its staff is full of excitement and obviously, all of them believe in the concept they're presenting. You start feeling like part of the cool geeks' world you've always dreamt to join!
WANNA SCREAM? THEY ARE USED TO IT!
What can you experience in Virtual Reality Gin&Tonic Bar? There's plenty of games to choose from! You will be assigned a person responsible for your experience while playing and we think it is wise to describe your expectations and follow their recommendations afterwards.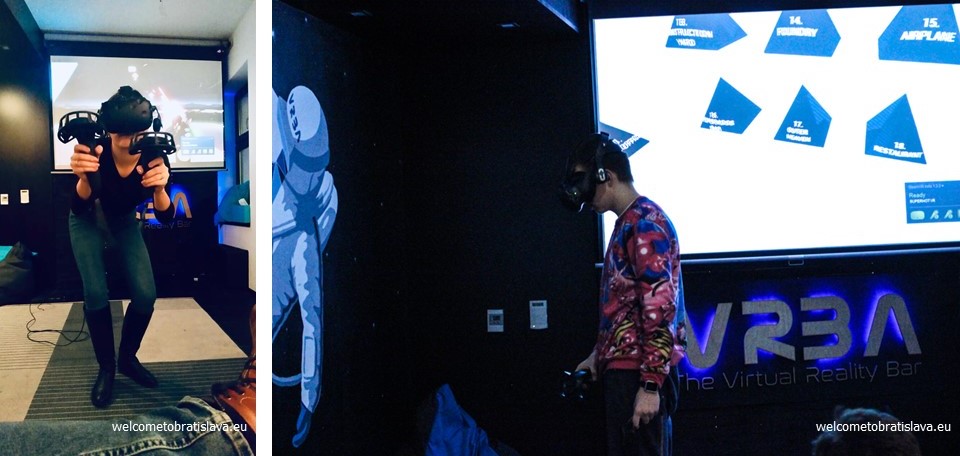 If you're looking for some action, try saving the world or fight for your life! Expecting real-life simulations? Then try riding a rollercoaster or jumping off a skyscraper  – you even get a real bench to amplify the realness of your experience!
For the rookies, we recommend starting with virtual walks in unusual settings… Google Earth images, space, Mt Everest or underwater experience become even more special in the VR!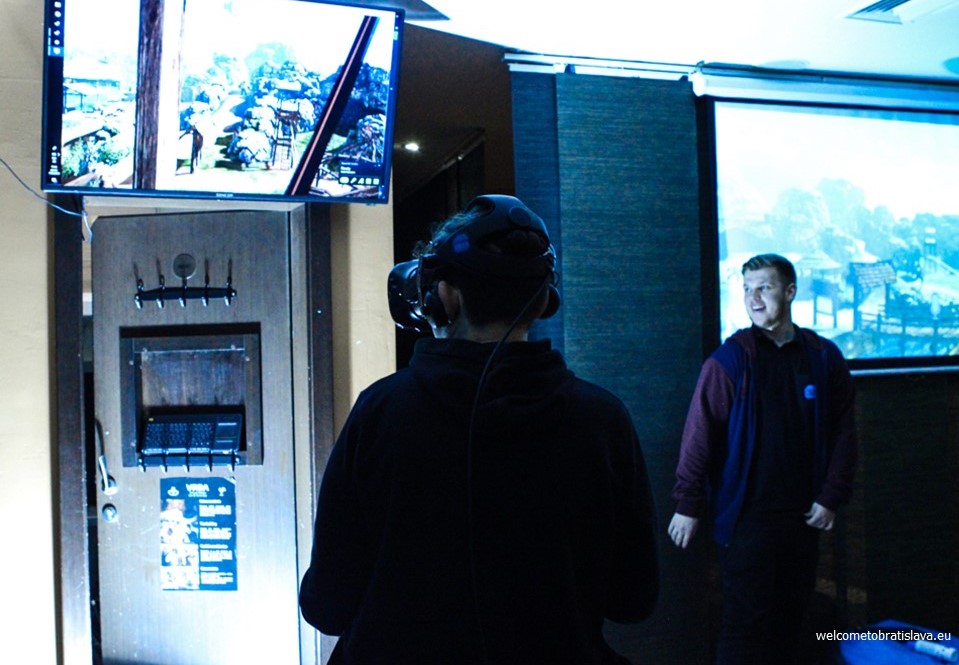 LET'S HAVE A DRINK
If you think you know what gin&tonic cocktail is – you don't. Guys here will teach you. They currently offer more than 25 gins and do miracles with them.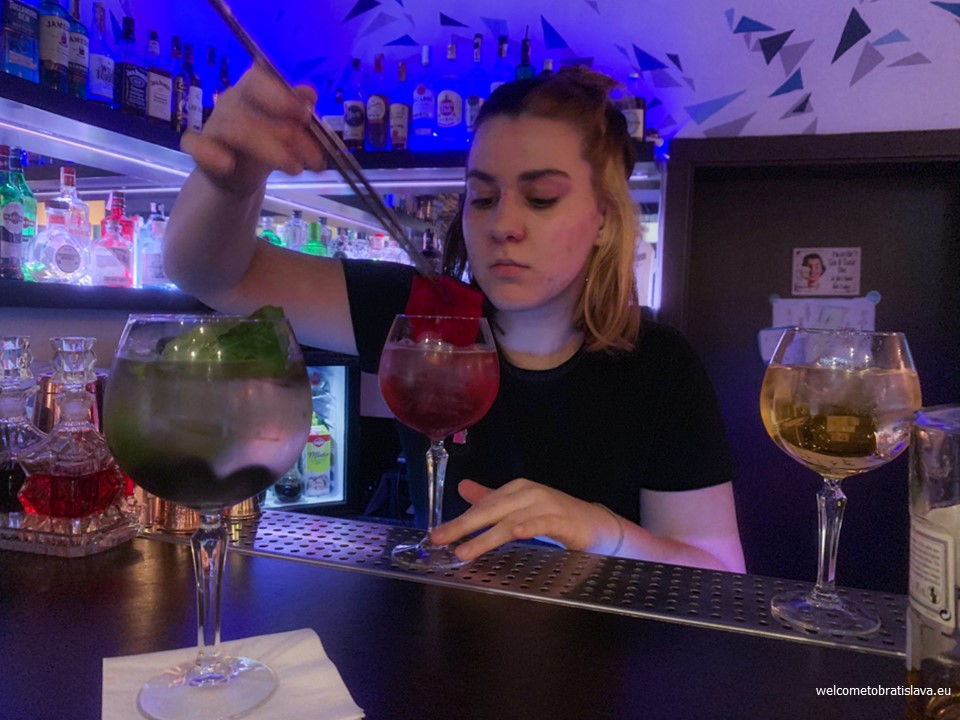 We have to say that gin is never our first choice when going out but we enjoyed the magically balanced taste of all of the drinks that we ordered here. They are very often combined with sweet hand-crafted lemonades. Especially the ladies will love them!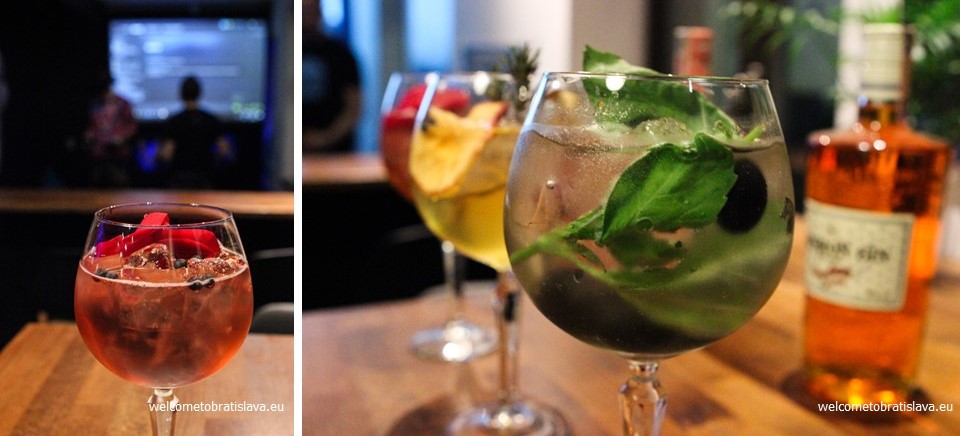 The sweeter gin&lemonade combo that we liked was English gin with cherry tonic and roses. For something unusual, try Spanish gin with herbal tonic, olives and basil. French gin with classic bitter tonic garnished with apples, junipers and citruses was a very refreshing choice.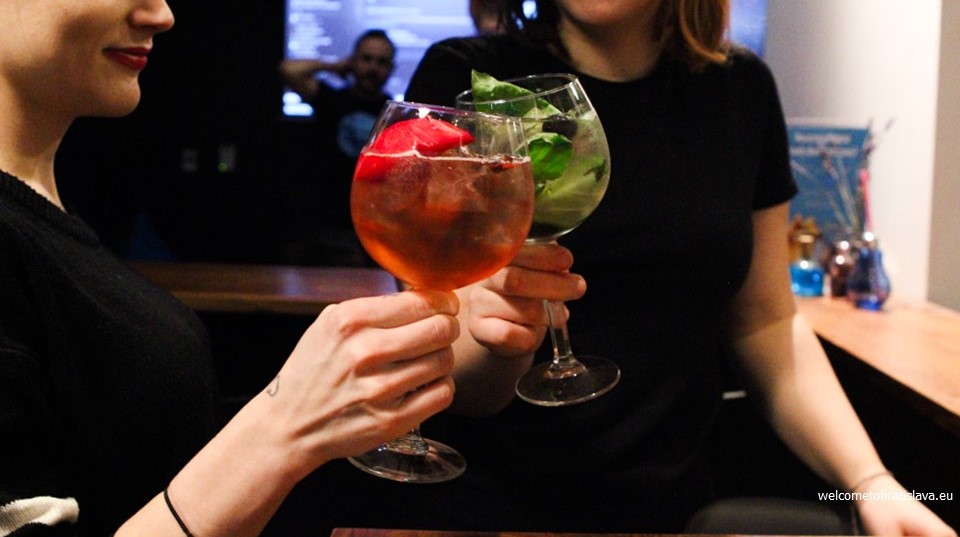 NEED A BOOKING? GO AHEAD!
Virtual Reality Gin&Tonic Bar is very popular for hosting team-buildings, family celebrations or hen/stag parties, as they can provide the guests with catering as well – the capacity is up to 45 people. For this reason, check the availability of the place in advance, as it can easily be booked out. This is actually one of the reasons that their space is divided into two areas. One of them has a more chilled vibe with "homey" ambiance, the other one is an "open space" with a bar. In summer, they also have a small terrace which is great for smokers. Depending on your preference and the number of guests, they will prepare the perfect program for you and host you so that you can enjoy your stay here to the fullest.

 OPEN HOURS: SUN-THU 16:00-23:00, FRI-SAT 16:00-00:00. If you want to play, we recommend an advance booking.


 ADDRESS: Panenská 23


 CONNECT: Website, Facebook


 MAP LOCATION:
Author: Zuzana Mytna