Industrial premises with lamps from old factories, metal materials and chairs of all different kinds and styles. You feel immediately welcome and cosy here. During our first visit, we felt attracted by small details, admiring each piece on the walls or the window ledge. All decorations are intertwined by one central motive, California, since this is the only place in Bratislava serving coffee roasted in San Francisco. Welcome to W Cafe – we guarantee that you will want to return once you've been here.
LOCATION
This stylish hip cafe can be found a few minutes walk from the main bus station. It is actually located in the Wustenrot building (therefore the name W Cafe), on the intersection of Grosslingova, Karadzicova Street and Dostojevskeho rad.
WHY IS W CAFE SPECIAL?
The owners are two young guys who except for running their own business also study garden architecture at a university. Since their field of study is quite close to the design, they have created the whole concept by themselves. They had only one month from signing the contract for the premises until the official opening. They still continue to upgrade the interior and we often notice small changes when returning here.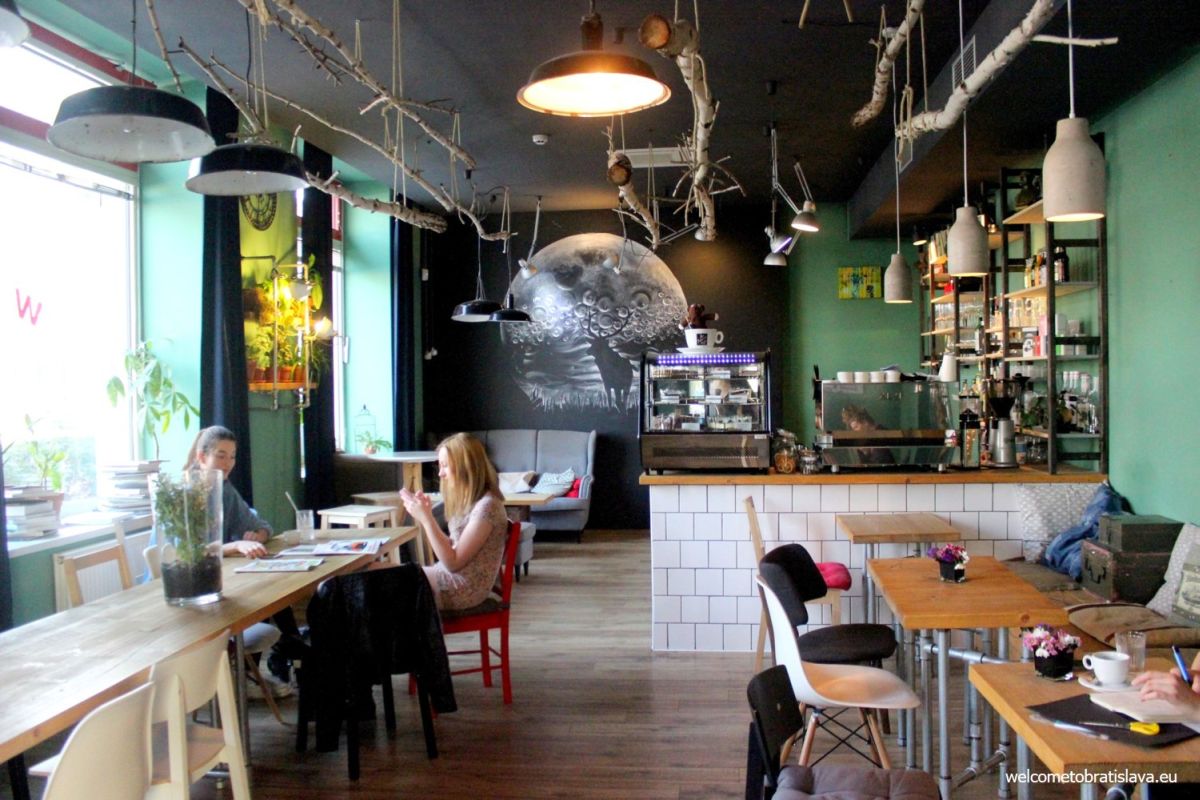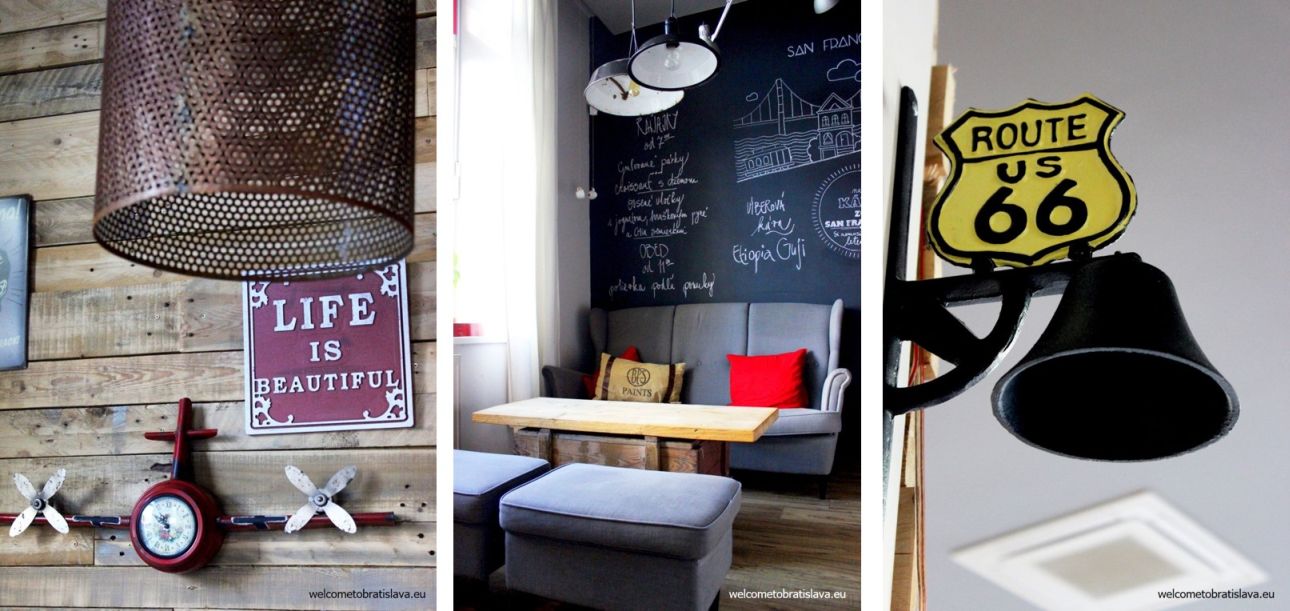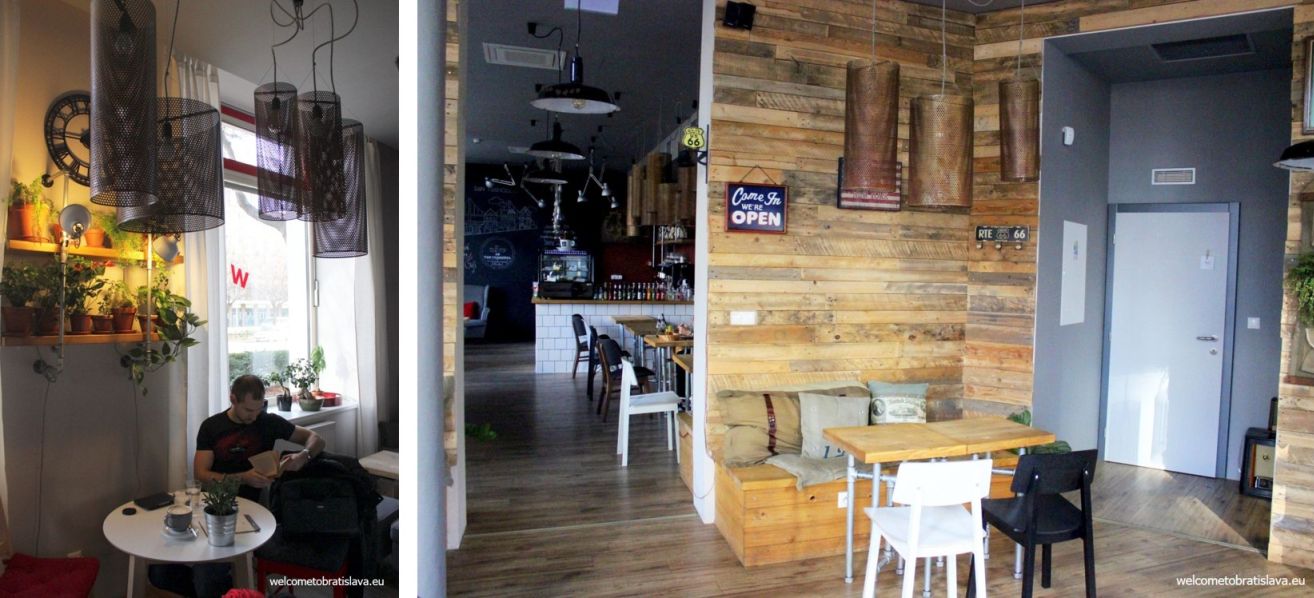 WHAT TO HAVE IN W CAFE?
The menu includes German lemonades Fritz, Lov Organic teas, Slovak wines as well as excellent cakes and also a breakfast menu! The place is open from 7:30 am and on working days only. The eating options are not wide but rather tasty. We have tried their breakfast offer of sausages with cheeses and vegetables and a raw coconut and wild berries cake, and really enjoyed both.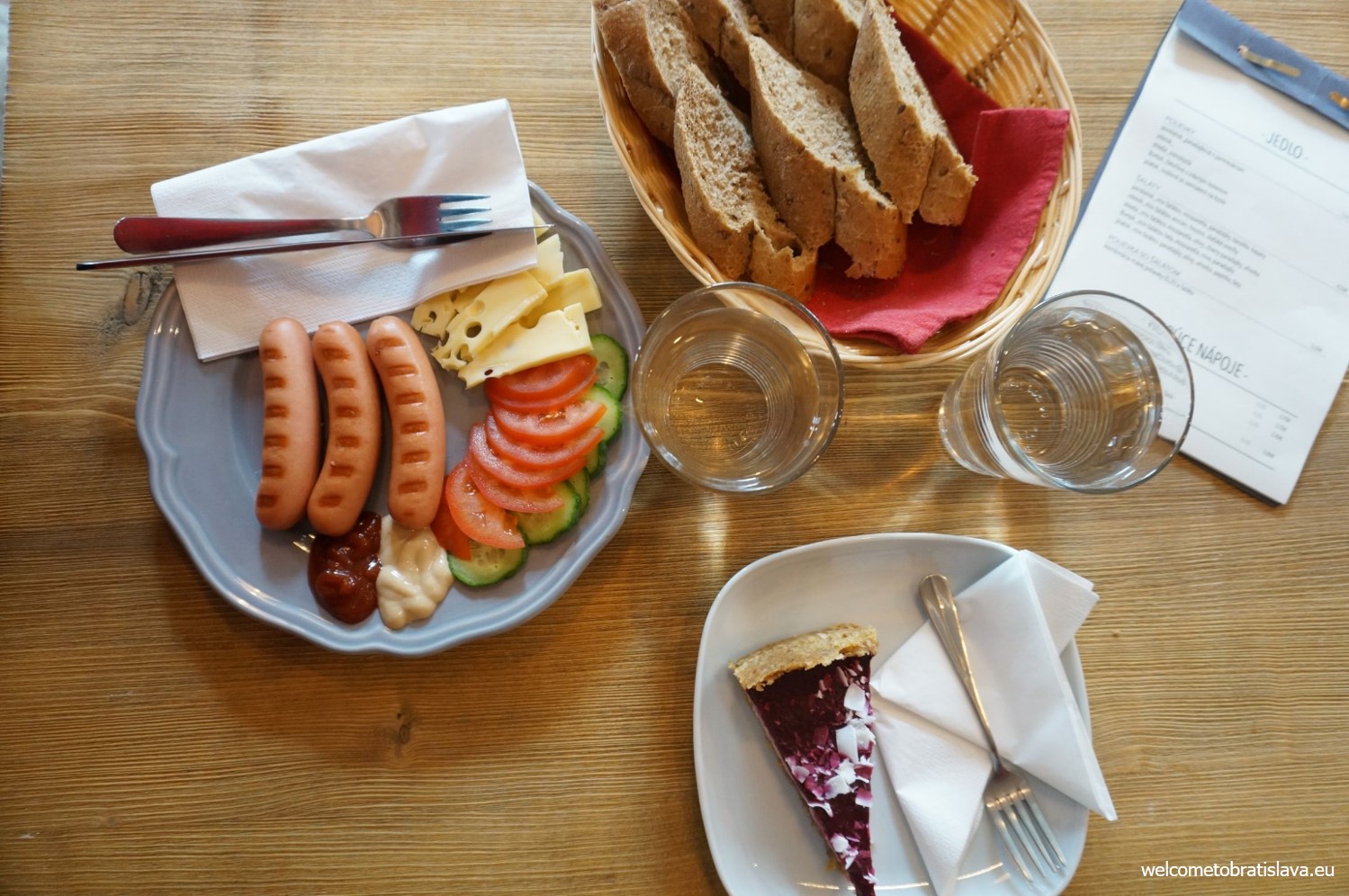 If you like croissants, you have can choose one with a chocolate or marmelade filling. The healthy food fans will be able to enjoy a bowl of Greek yogurt with chia seeds.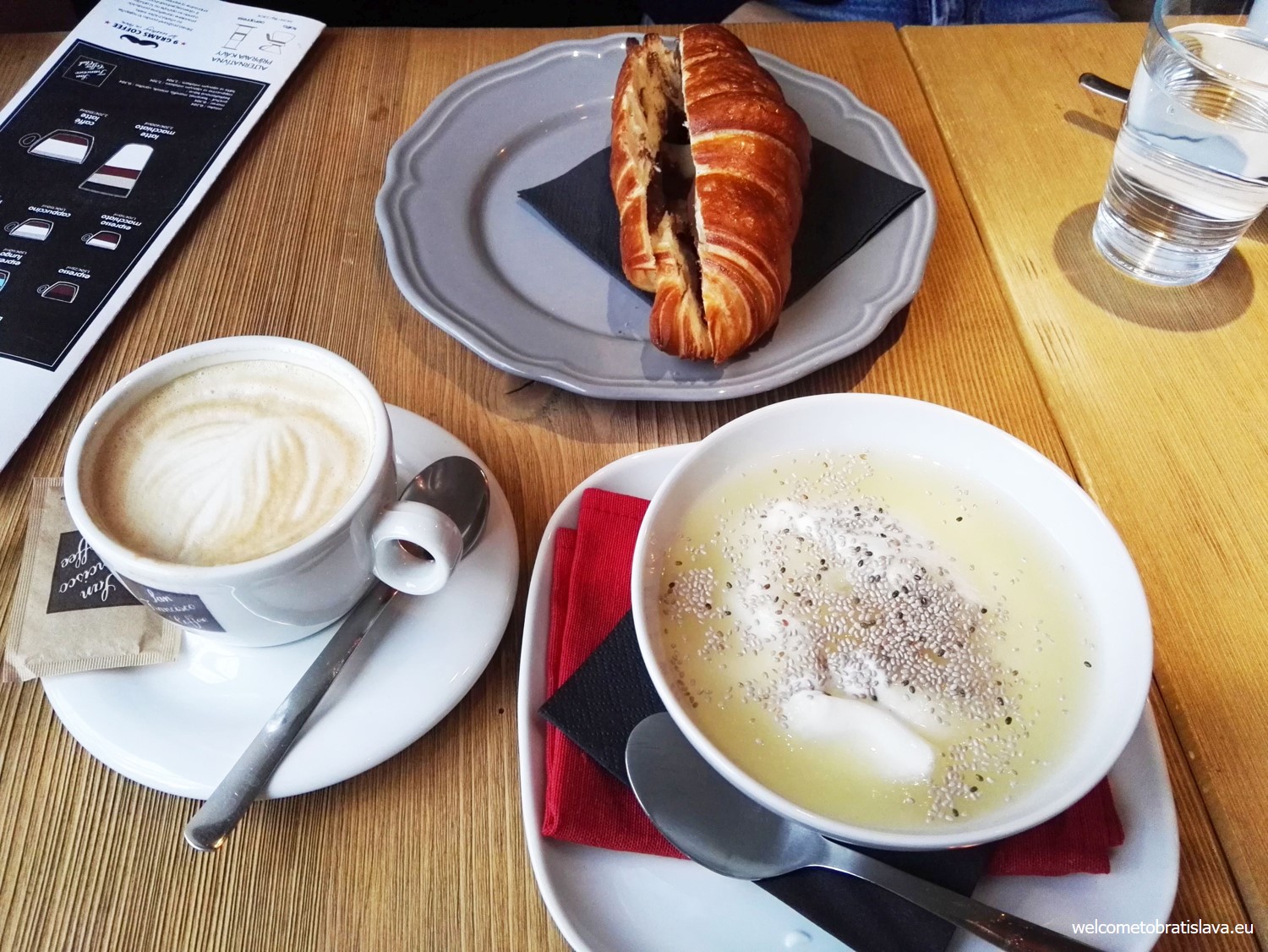 For lunch, we tried a salad with Schwarzwald ham, tomatoes, parmesan and pumpkin seeds and bruschetta with tomatoes, olive oil and basil.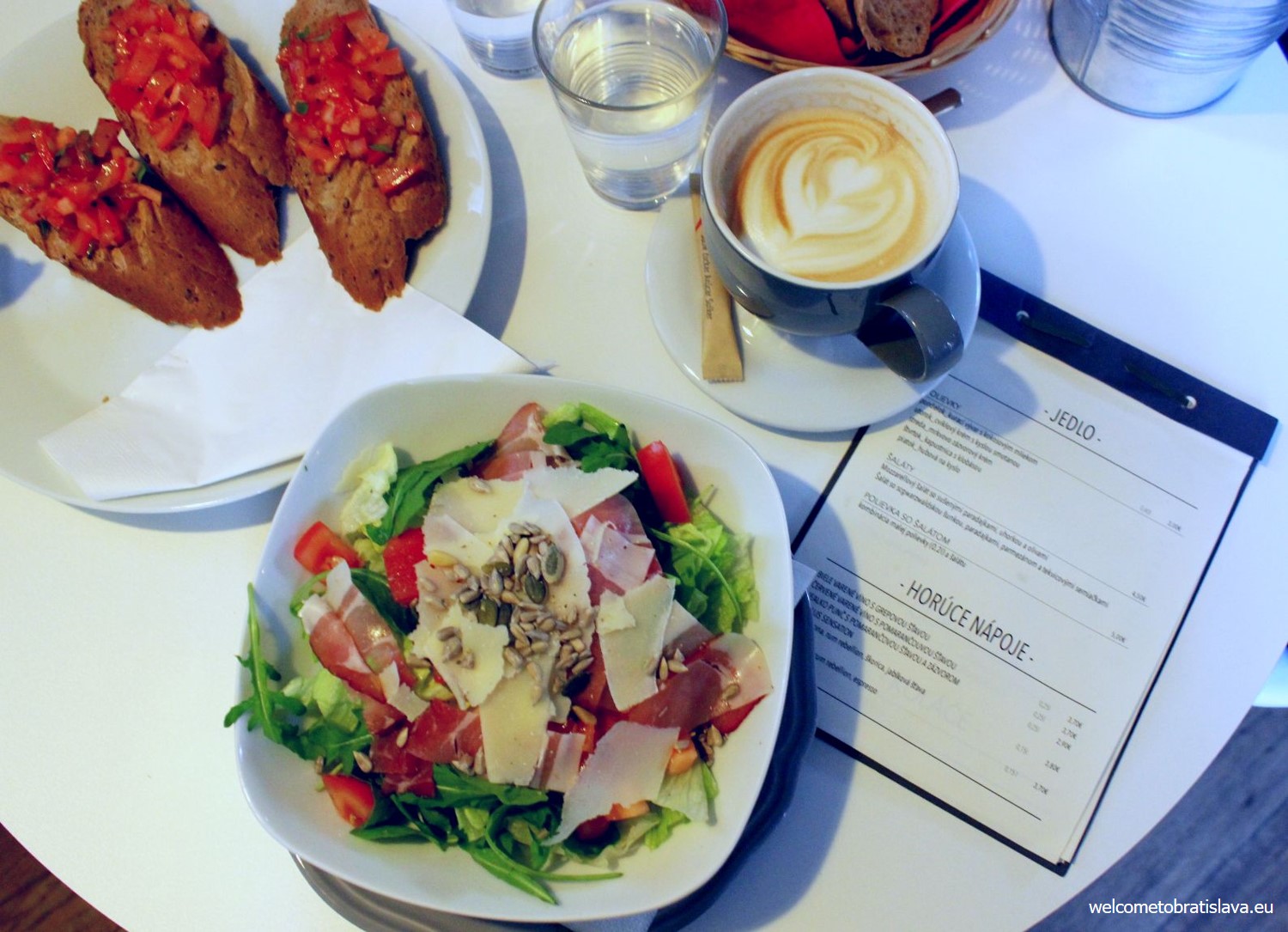 We tasted their cafe latte (delicious), hot chocolate (thick and splendid) and also a Slovak rose wine (simply excellent).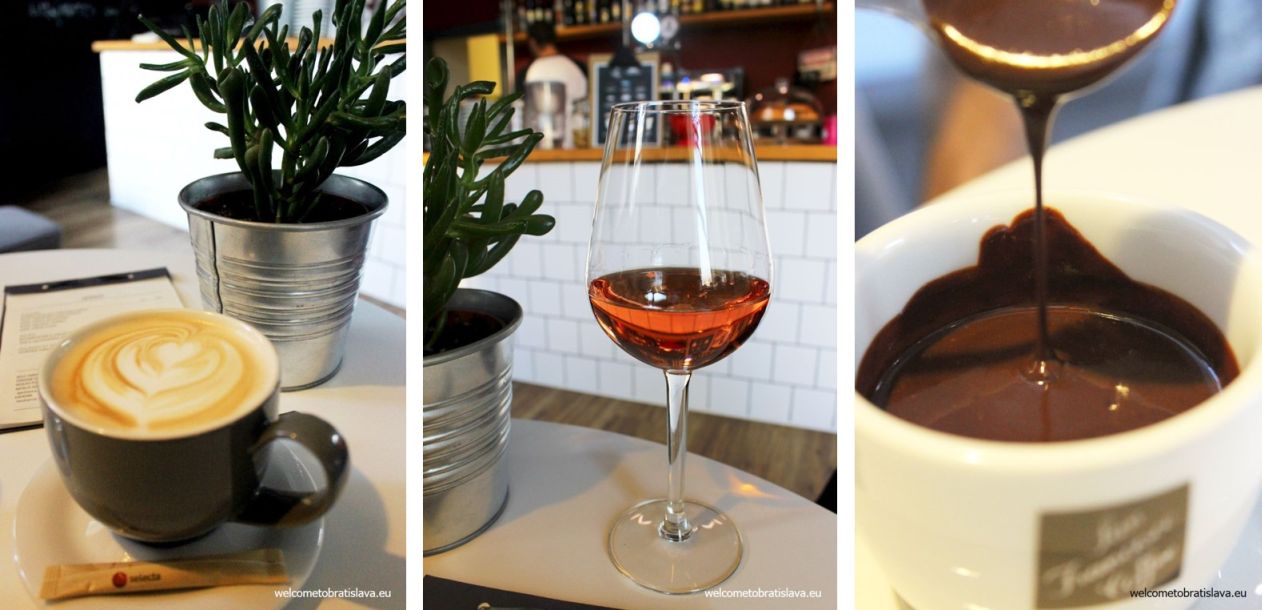 Their menu includes several special hot drinks, out of which we tried Natalis Sensation (consisting of Slovak liqueur Bentianna, rum rebellion, cinnamon and apple juice – very tasty and very strong:D) and a mix of red hot wine with orange juice (quite sweet and fragrant). If you want to try something different, go for the Espresso & tonic. Their fruit lemonades are also worth of trying.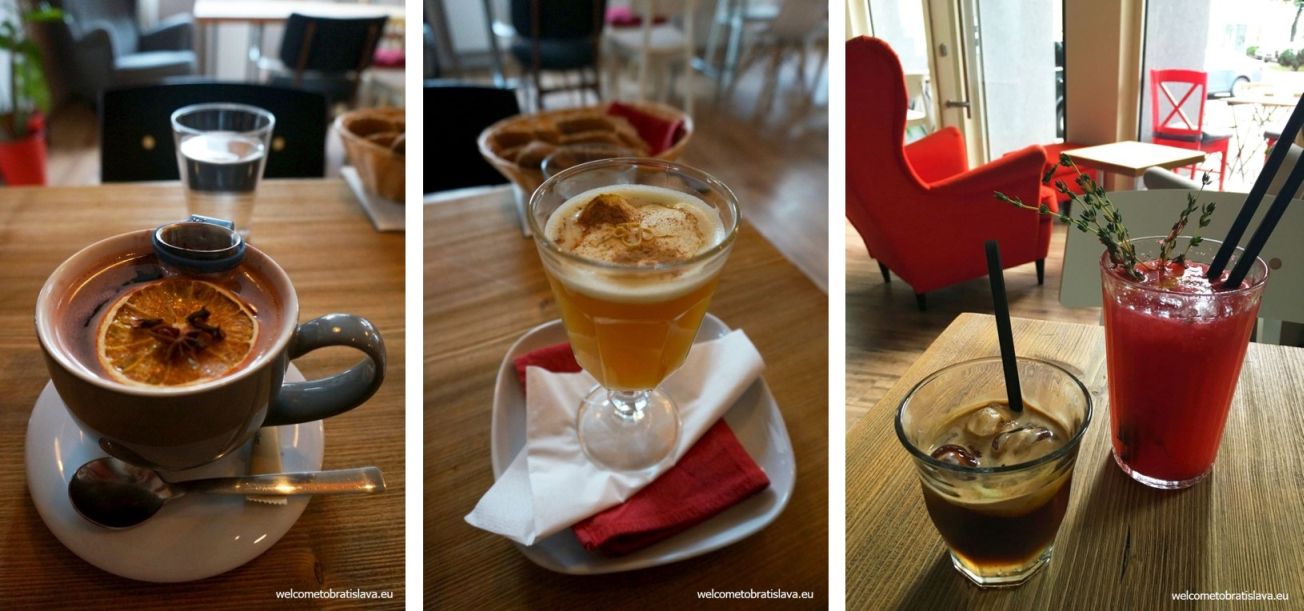 The premises can be also rented out for different events such press conferences or business breakfasts. We can only recommend this place – not only food but the service was excellent as well – very friendly and welcoming.

ADDRESS: Grosslingova 62


 OPEN HOURS: Check their FB page


CONNECT: Website, Facebook


MAP LOCATION: