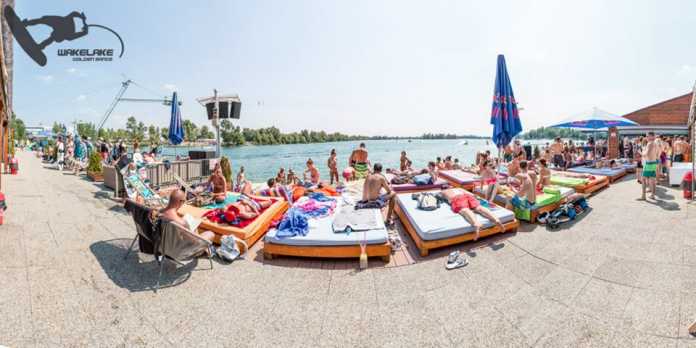 Kick off your flip-flops and get ready to have amazing time enjoying sun rays and water at Bratislava' Wakelake – one of the most popular places to spend warm summer days and nights! Enjoy yourself laying by the water, get sporty with a variety of water sports or stick to dry land playing games with your friends. This place is ideal for those looking to escape to the beach without feeling disconnected, watch beautiful people and be seen – you're more likely to find sunbathing women in tiny bikinis rather than families sharing a picnic. And once the sun sets, Wakelake starts its second life – a party life with popular DJs!
LOCATION
Wakelake is part of the Golden Sands (Zlate Piesky) lake which is the largest recreational and sporting area in Bratislava. The most convenient way to get there is by a car or taxi. If you want to use public transport, there is a bus number 53 going from Trnavske Myto. The drive takes 16 minutes till you get to the stop called Kon-Rad. You need to request the stop with a red button so the driver knows you want to get off.
BEACH 
Whether you want to swim, sunbathe, socialize or just soak up the local vibe, Wakelike is the place to be. Actually getting some tan will be a side effect of your day spent here! If you don't feel like trying the water sports yourself, you can enjoy watching the brave ones or spend time playing playstation, table football, darts and other table games available in the area as well.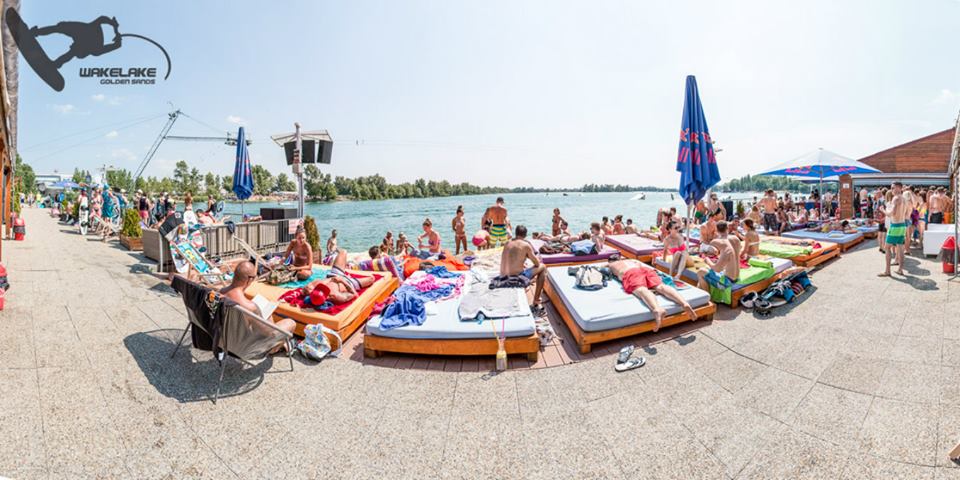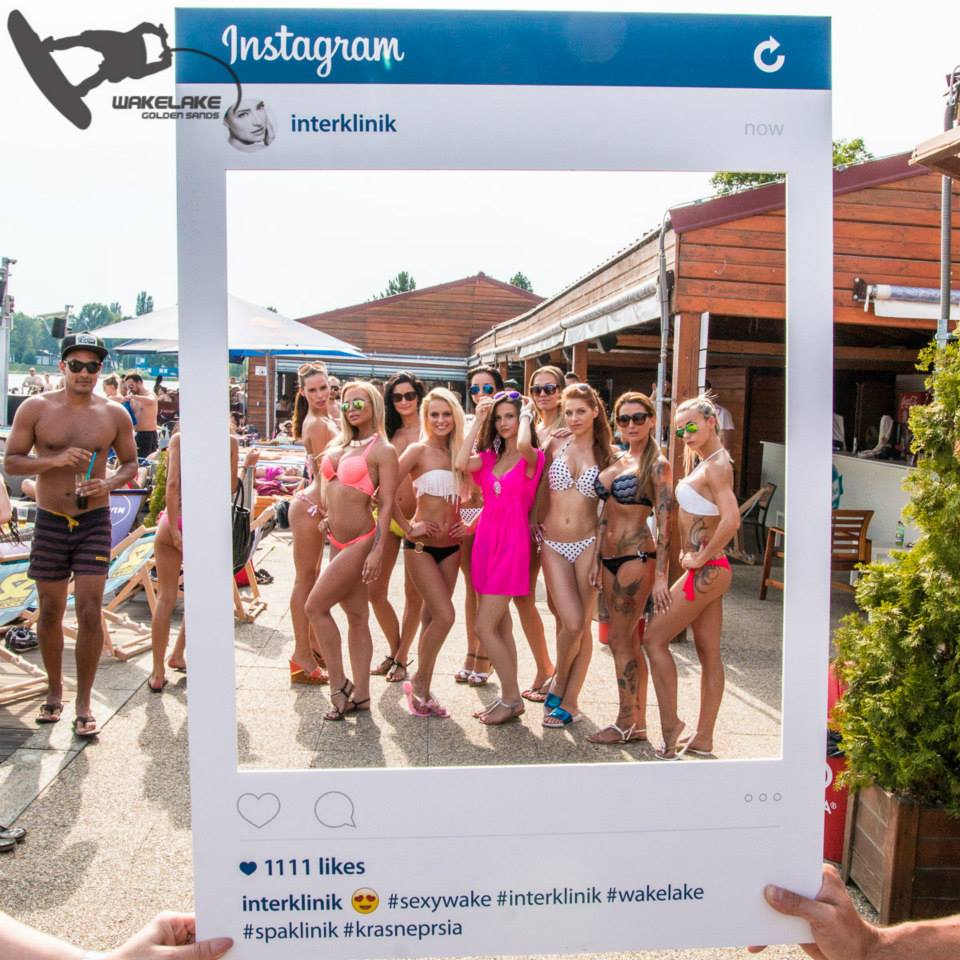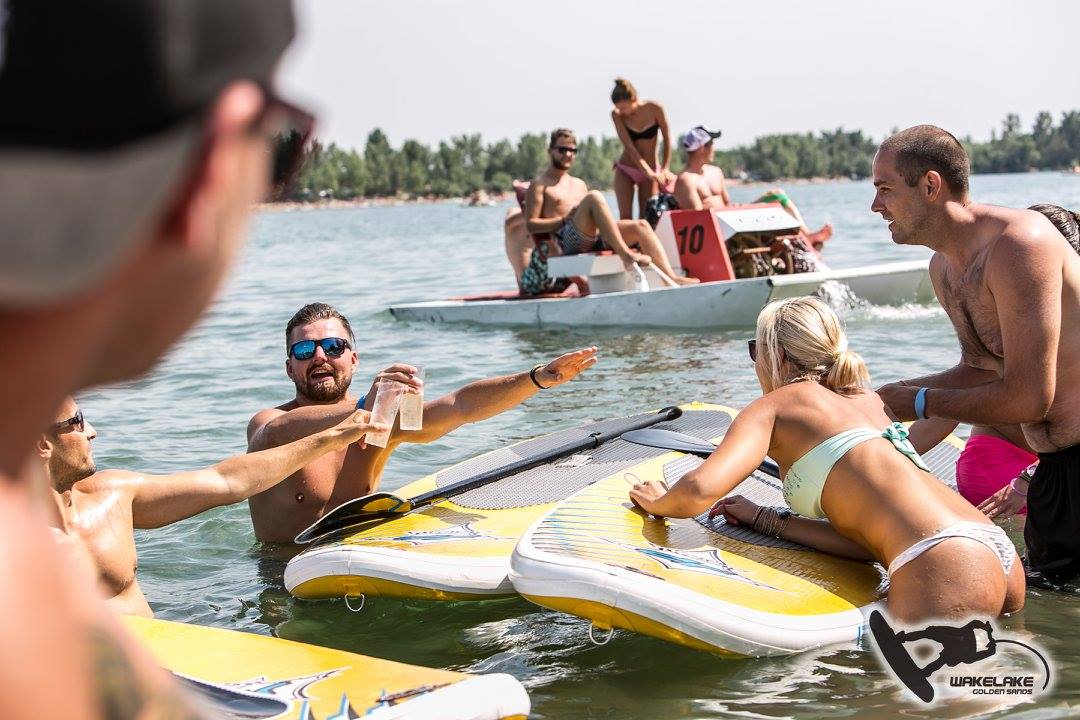 There is a beach volleyball court, too. It meets all the requirements for international beach volleyball rules FIVB. It has lighting so its possible to play also in the evenings. Those who prefer beach tennis will be able to play as well. For both of these sports you need to book the date and time through this online reservation tool.
WATER SPORTS
Would you like to try snowboarding on water? If that does not sound too crazy for you, you should give a chance to wakeboarding – which is something like water skying when you're pulled by boat or a wakeboard cable.

Another activity is wakeskating which is similar sport to skateboarding, the only difference is that you don't ride on the road but on the water surface. Wakeskaters can ride at the cable, behind the boat or Jet Ski or behind a winch. If you go for this sport, you won't have any bindings like you would on snowboard or wakeboard, you will just stand on the board.
The wakeboard cable tow is open from 9:00 till dawn. The beginners can ride for a discounted price on Mondays from 9:00 till 12:00 – three hours of riding, equipment rental and 1,5 hour with a trainer for 10 € (capacity is limited to 15 riders, advance booking needed). Lowered price in the mornings – 15 € from 9:00 to 12:00 on weekdays. There is also a rental with complete equipment (wakeboards, wakeskates, skis, life jackets, helmets, wetsuits).
If this has not sounded exciting enough, you should check out the flyboard – the one and only, fascinating, waterjets powered flying board anyone can use to fly above the water. Here they offer beginners training as well as extended flyboard rental.

If you are a very beginner with water sports, you might want to start with the stand-up paddle – all you'll need to do is manage the balance of your body on the board. Bring swimsuit or wetsuit, a board and paddle (you can also rent them).

Those who like to have fun with mates should definitely try blob. Blob is a huge inflatable that enables the sitting person to jump into the water as the other person jumps on the blob. As you can imagine, you are thrown into the air and safely landing into the water. Definitely fun you have to try!
EATING OPTIONS
There is a restaurant offering quite a wide selection of breakfast meals, main dishes including appetizers, soups, pastas, risottos, salads, steaks, fish and even grilled specialties. Daily menu available from 11:30 till 13:00. If you need to cool down during a hot summer day, try some of their lemonades, shakes or special beach drinks. Check their menu here.
PARTIES
Friday and Saturday parties at the Wakelake are always packed with people who like to dance the night away. Each summer there are several special concerts with popular DJ legends. For these you need to get your ticket in advance. Check their Facebook page for the updates on what's going on!
Get the feeling of what it's like at the Wakelake:
Source of the photos: Wakelake Facebook, webpage
Author: Maria Kecsoova

OPEN HOURS: 9:00 – 22:00 (end of March till December)


TICKETS: free entry, check the price list of activities here


ADDRESS: Cesta na Senec 12, Zlaté Piesky (Golden Sands)


CONNECT: Website, Facebook


MAP LOCATION: