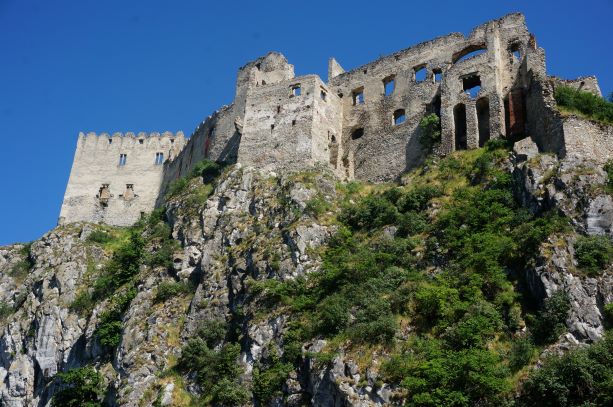 Plan a trip to Piestany – the biggest Slovak spa town located within the Little Carpathians, for a beautiful get-away in nature with parks and scenic views – and visit the nearby castles Cachtice and Beckov that breathe with history and will challenge your hiking skills a little! We are giving you a preview of one of our recent trips outside of Bratislava:
PIESTANY
Located in the western part of the country within the Trnava region, 75 kilometres north-east of Bratislava, you can find Piestany – the biggest and best known spa town in Slovakia. It lies in the valley of the Váh river, and is a guaranty for a peaceful and relaxing trip.
You have no car and want to have a comfortable travel? Enjoy a stress-free private transfer from our capital directly to Piestany's spa resort, or vice versa.
PIESTANY: THE SPA ISLAND
Most of the town Piestany is located on the right bank of the Váh river. The town is divided into two parts – the spa island and the city center. The spa island is created by a short branch of the river called Obtokové rameno – majority of the thermal springs originate in this area.
The Piestany spa has a capacity of over two thousand beds and treats over forty thousand patients a year. More than 60% of the clients are foreigners (mostly coming from Germany, the Czech Republic, Israel, Austria and Arabic countries). The spa specializes in treatment of chronic rheumatic and arthritic diseases and post-accident lesions of joints and bones. Hot springs with temperatures of 67–69 °C and mud therapy are complemented by electrotherapy, exercise, massage, medication and diet. A lot to choose from!
Whether you decide or not to go for a treatment, you will surely clear your mind and be able to "switch off" walking around the area admiring the old buildings, beatiful gardens and doing some people-watching. So relaxing!
Take a walk through the bridge and nearby parks – daytime, evening or night – you'll probably meet many people wandering around the same way enjoying the scenery.
PIESTANY: THE CITY CENTER
The city center is really small and basically everything here is walking distance. We loved the narrow streets with small hidden shops, cafes and boutiques.
If you are lucky to have a sunny weather, definitely get a glass of anything to enjoy the town vibe on one of the outdoor terraces. It feels so calming compared to big cities that we're normally used to!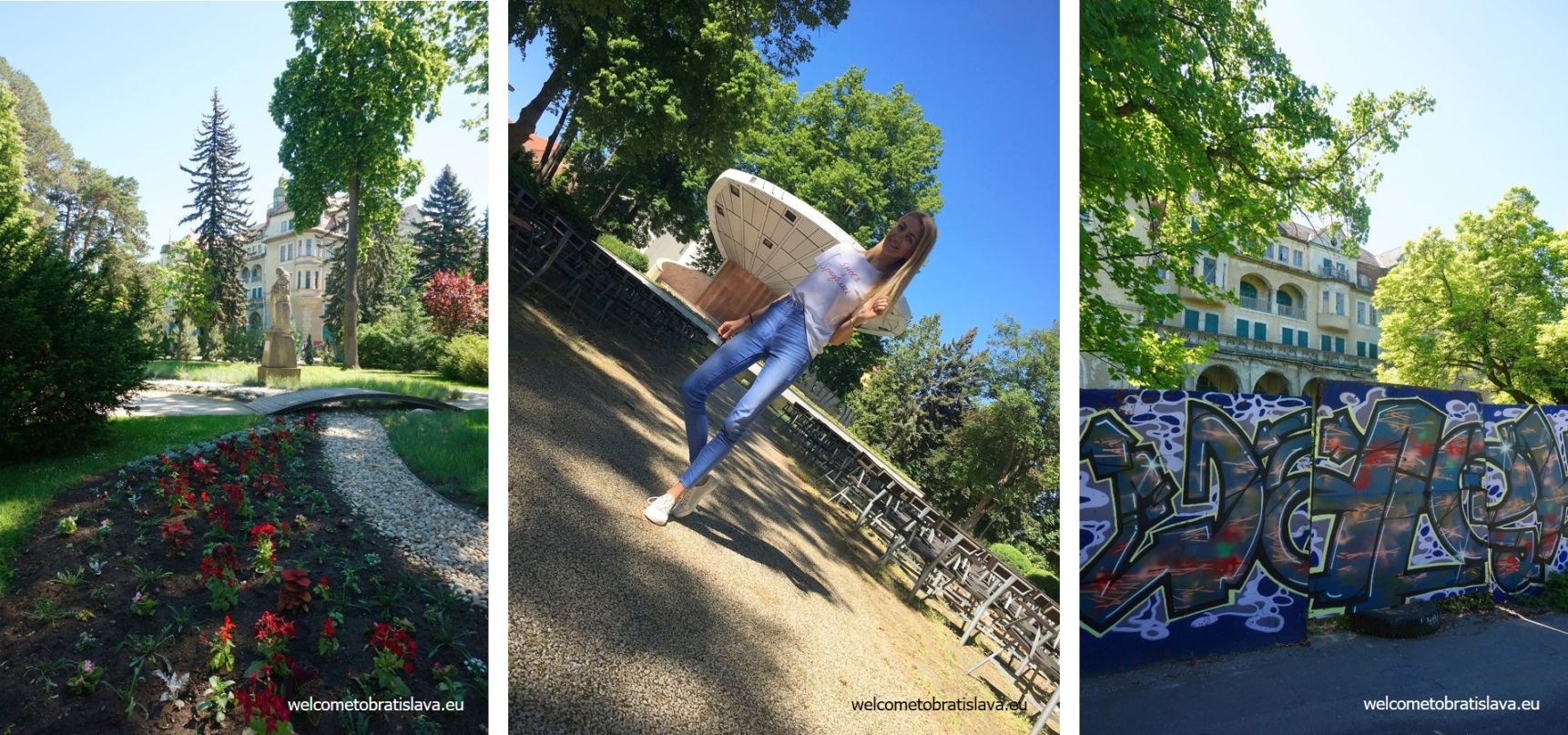 Piestany has around 30 000 inhabitants, a vast majority consists of Slovaks but as mentioned above, you will hear foreign languages spoken here often as there are many tourists visiting. In the summer tourist season, the town hosts several cultural events, concerts and theatre shows. One of the biggest regular events is definitely Lodenica – a festival of folk and country music established in 1999. It takes place south of the town, on the shores of Sĺňava water reservoir.
SHOP STOP: ELISA
We found this small shop accidentally when walking in the city center. Already its exterior caught our attention and when we walked in, we knew we had to mention it in this article. If you like French fashion, this boutique will be worth visiting especially to find some nice accessories and home decor. Clothes can be bought here, too, but what impressed us most were the small items – and the beautiful paintings done by the owner itself. A tiny fairy-tale gem!
COFFEE BREAK: HEAVEN CAFFE & BAR
Looking for a place to rest while recharging your body with some caffeine or something stronger? :) If "just any cafe" doesn't make it for you, we have a great tip. Heaven caffe & bar, on top of drinks and small snacks, offers a beautiful view to enjoy. Certainly one of our favorite viewpoints in town!
Our note: you'll be greatly fine coming here for a desert but don't expect to eat lunch or dinner, they don't have a kitchen to serve meals.
DINE AT ZUCKMANN VILLA
Another story with Zuckmann Villa though. All our researches as well as friends' recommendations, when asked about the best place to dine at in Piestany, led us here. So we had to test it out – and can confirm we're glad we did.  Their cuisine is based on simple and perfect meals that don't pretend to be something else but tease your taste buds to the extreme.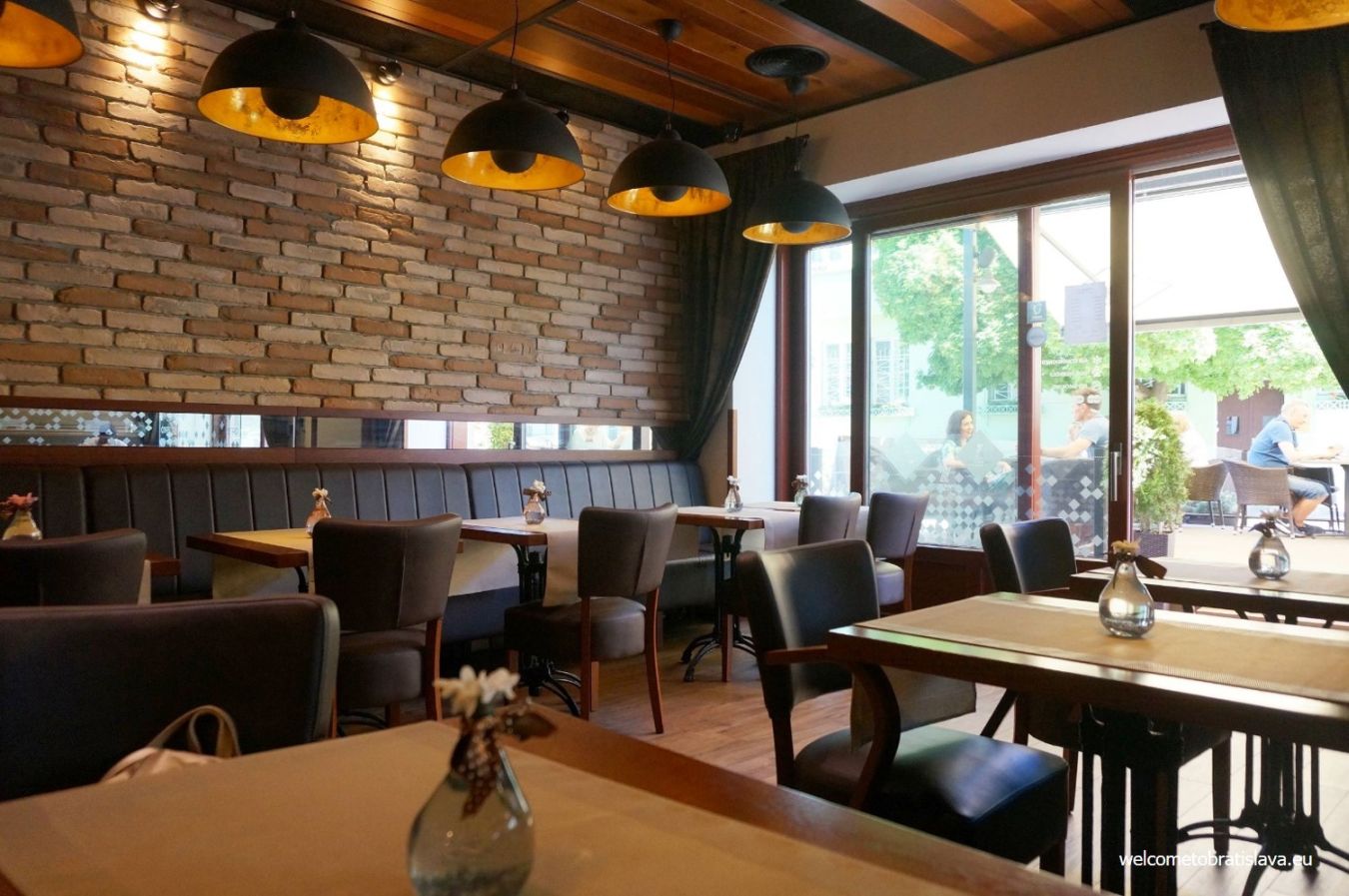 You can choose from an a la carte menu as well as seasonal specials/daily menus. We felt very cosy inside due to the elegant interior and very friendly personnel. And delicious food indeed! When the weather allows, you can sit on the outdoor terrace and do some people-watching :)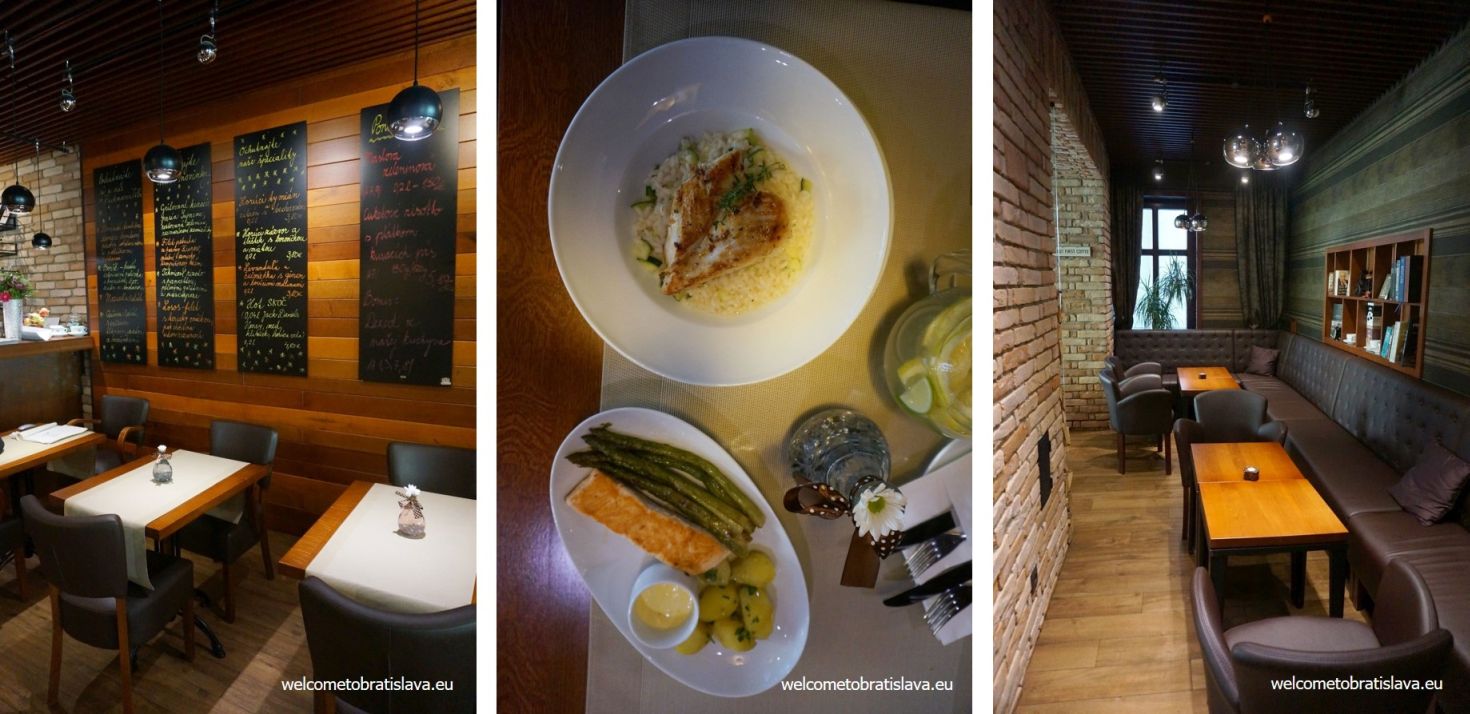 WHERE TO STAY IN PIESTANY
There are many options when it comes to accommodation in Piestany. The city, at the end of the day, is visited by many tourists. You can stay at a specialized spa hotel, which will be slightly more costly, or choose one of other hotels and have your procedures walking distance. That's what we did – we stayed at Hotel Magnolia**** – which is an ideal option with medium sized rooms, a small pool to have some relax after all day walking, and reasonable breakfast included. The best thing about it was that all the recommended places above were only couple of hundreds meters from the hotel – so convenient!
CACHTICE CASTLE
Are you up for some interesting trips? Visit the Cachtice castle, once residence of the bloody countess Elizabeth Bátory, just about 20 minute drive from Piestany! It is a beautiful trip to the nature as you'll be walking for around 15 mins from the last available parking spot, through green scenery, till you get to the castle ruins that have been declared a national nature reserve.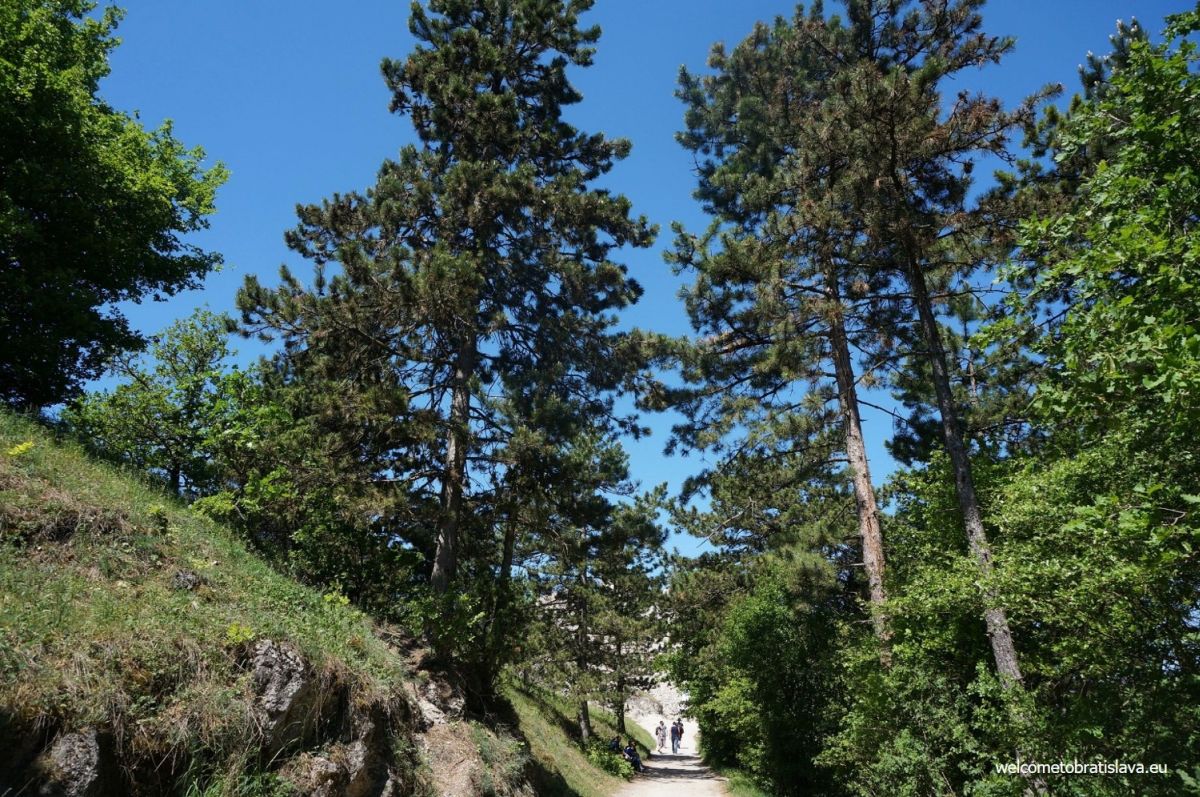 The castle was a residence and later the prison of the Countess Elizabeth Báthory, who is alleged to have been the world's most prolific female serial killer. You can hike up to the ruins to have a beautiful landscape view, and also visit the secret "room" – a hole in the wall where there used to be a secret door through which the countess hid all her victims in the castle's basement. It's actually a pretty weird feeling to be close to that spot and it is said that no child or dog would even go close to the hole because they feel some strange vibes around it. Well, hundreds of girls were killed there, no surprise! But if you like places where you can feel the history, this is definitely a place to visit.
Our recommendation: Make sure you take some snacks and water with you because there is no place really to get yourself some refreshment. Apart from one tiny stand with some magnets and bottles of juices, which might not be there regularly, we did not see anything in the area. Also, if you have too small children, you might want to skip the walk – the ruins are not the most ideal path for strollers.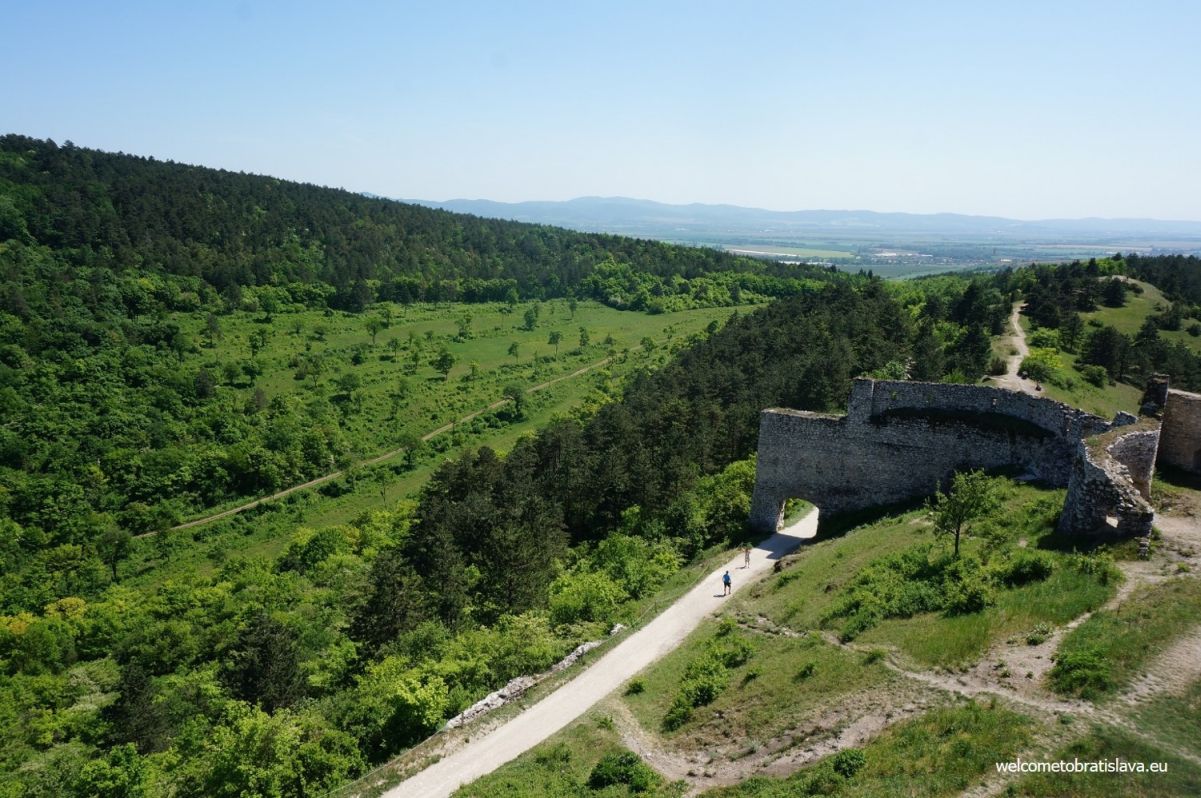 BECKOV CASTLE
Another beauty that belongs to Slovak history is located 18 km from Cachtice, or 25 km from Piestany, depending on where you'll be driving from. Either way, it's a must-see place when you're in the area. This natural cultural monument is located on a cliff near the Váh river, and was used as a strategic outpost in Great Moravia. The stone castle was built to protect the borders of the Kingdom of Hungary in the 13th century.
The name Beckov is supposed to be related to the Slovak word "blúdinec", which stands for "labyrinth." The labyrinth could have been formed when the river Vah flooded the area. There is also a legend that says a servant who killed lord Stibor's dog while fighting for his child's life, was thrown off the cliff for his "courageous" act. A year later, the lord himself jumped off the cliff and died the same way.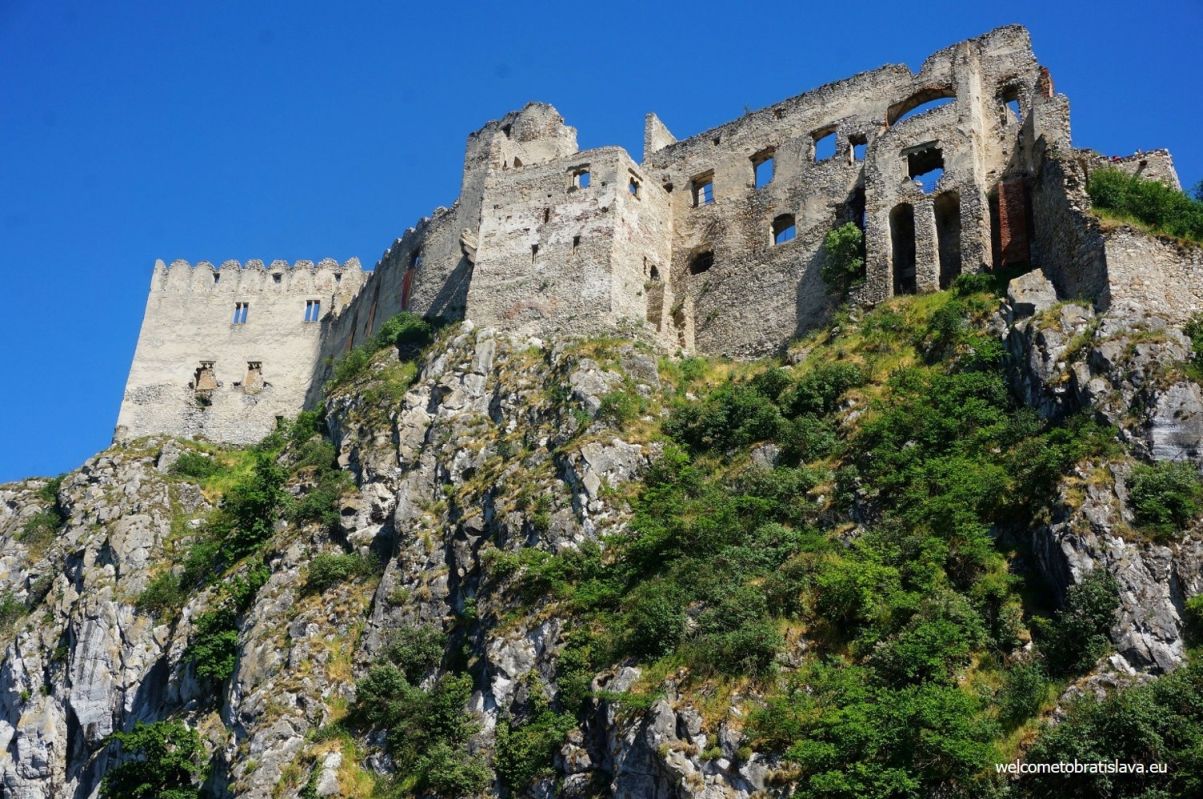 If you get hungry, our recommendation is to try Kúria Beckov. This hotel with a restaurant is located right under the cliff with the Beckov Castle overlooking it. And it has its own wellness located right in the cliff!
Our tip: See the most beautiful castles in Slovakia on a full-day tour that will take you to the country's best! More info.
More similar trips are on the way, stay tuned!
Author: Maria Kecsoova

 MAP LOCATION: