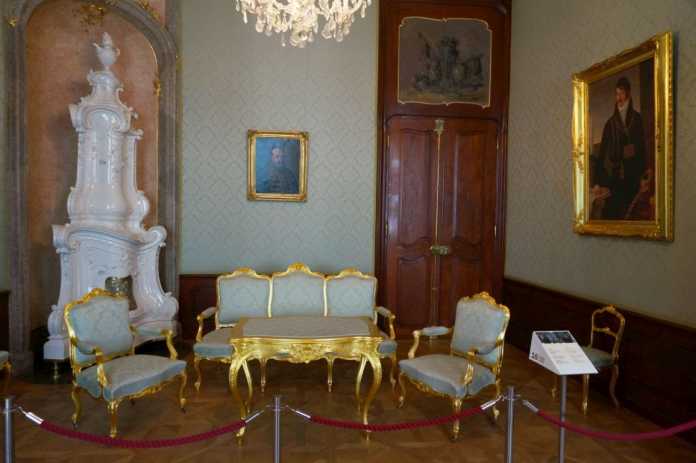 Bratislava is one of the youngest capitals of Europe, yet has a rich history dating back to two thousand years ago. There are various places that remind us of these historical times. Restaurants and cafes with an atmosphere of the old Pressburg. Museums, galleries and palaces documenting the city history. Sights which breath with old days. In this guide we've put together the best of those things you should see in two days and two nights during a weekend trip in Bratislava, chronologically listed in a way that you can walk it all on foot and won't need to walk for more than 10 minutes to get to your next stop. We wish you a charming weekend in our charming city!
FRIDAY EVENING
After you arrive: Walk around the Main Square, Hviezdoslav's Square and admire the Slovak National Theater building.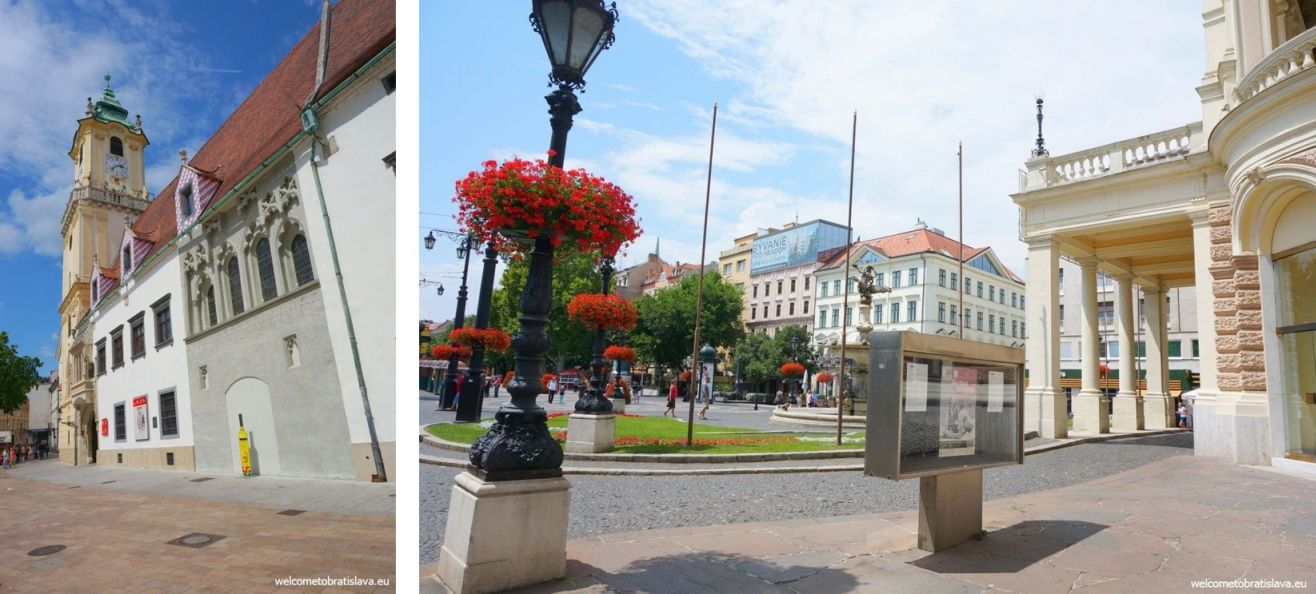 Walk to the Danube bank and crossing the new bridge, take the elevator to the UFO Tower. Take some great photos of the sun set!

Later: Have some rest and then eat dinner at Zylinder at the Hviezdoslav's Square – an elegant restaurant that represents tradition, authentic cuisine with Slovak, Hungarian and Austrian meals and captures the old Pressburg times with its dishes and ambience.

After the dinner, have some drinks at Stefanka to experience old Bratislava before going out. They have some nice wines on their wine list. If you are lucky, you'll enjoy live music as well!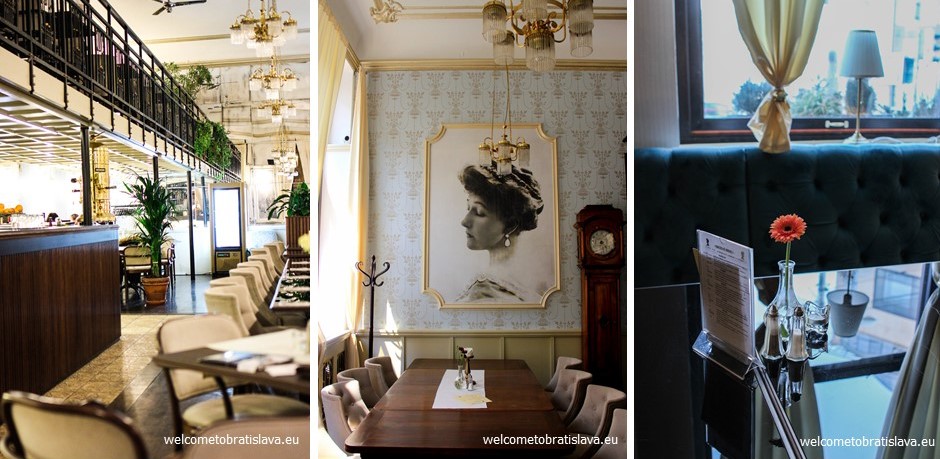 SATURDAY
08:30 Wake up.
09:30 Start your day with royal-style breakfast in Kaffee Mayer – a place which will take you back to the 19th century.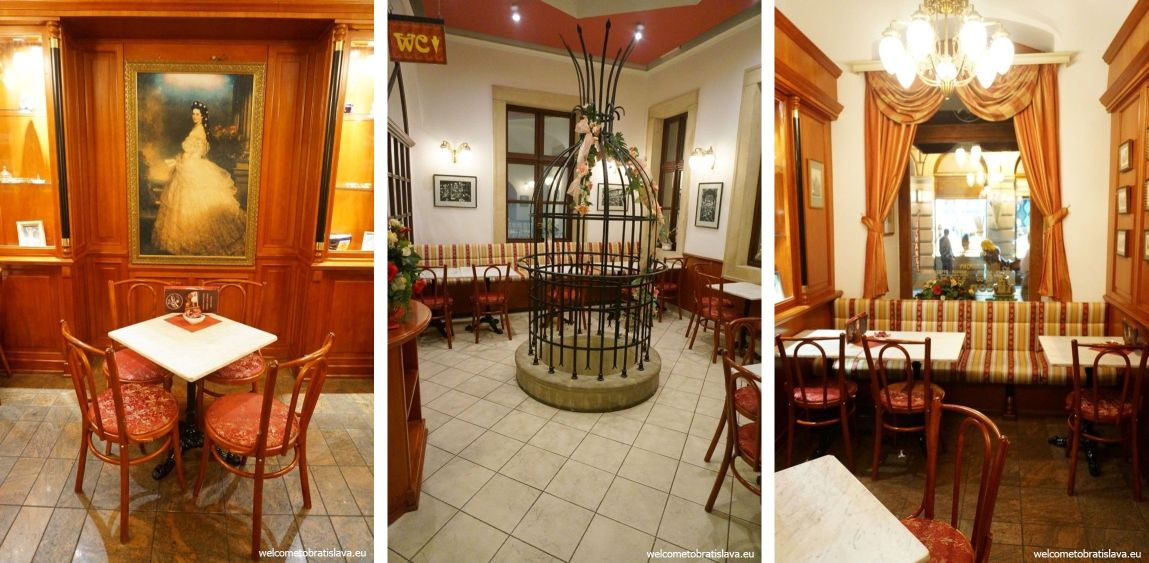 10:30 Walk up to the Old Town Hall for a beautiful view. When you leave, buy the tickets for the Museum of Period Rooms next door at the Apponyi Palace (entrance from the Main Square) where you'll go in the afternoon (tickets are sold only till 3 pm).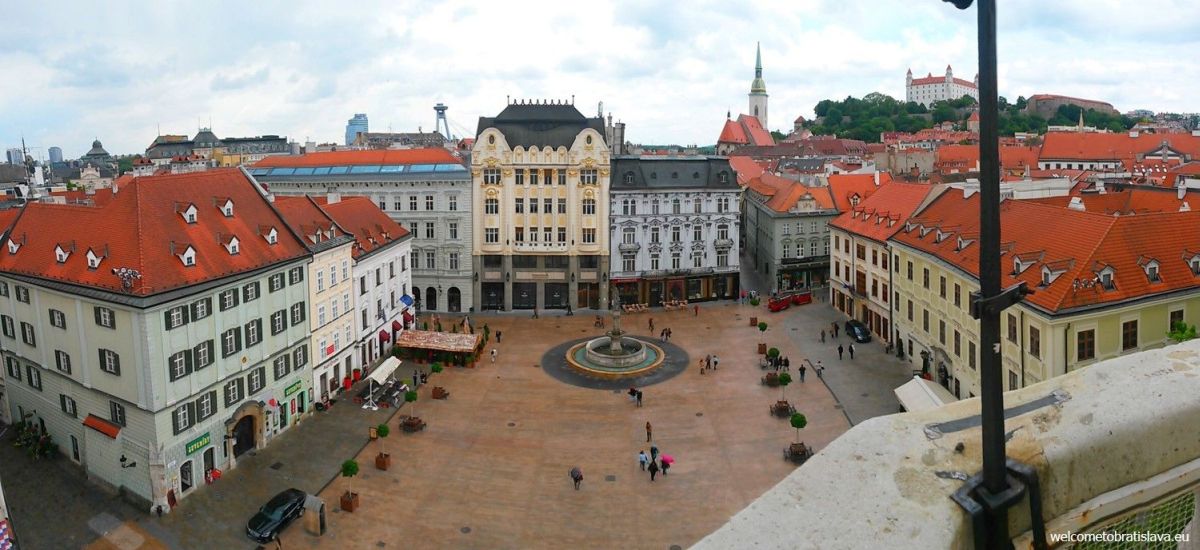 11:15 Souvenir shopping: walk to the Biela Street, visit the oldest souvenir shop and buy Bratislava rolls for later energy and walking!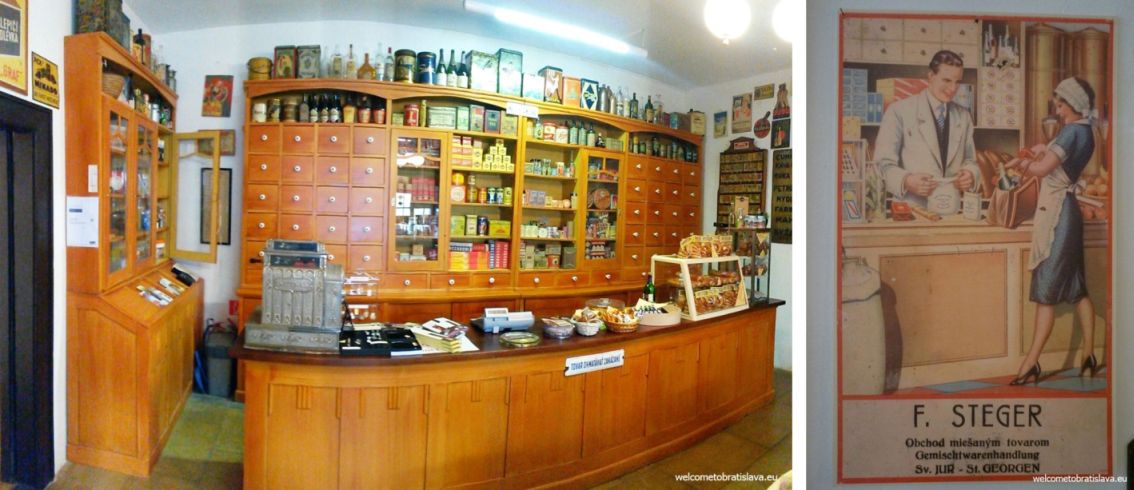 11:30 Walk to the Primate's Square and enter the Primate's Palace – one the most beautiful buildings in Bratislava.

12:30 Visit the Museum of City History which is next door.

13:30 Walk back to the Hviezdoslav's Square and have lunch at Korzo restaurant with an atmosphere of the old Pressburg.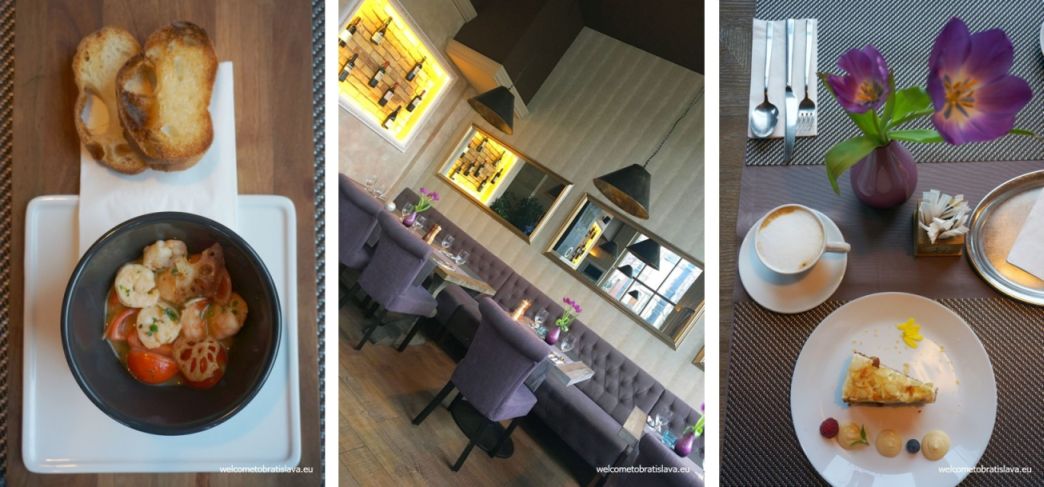 14:30 Go to the Franciscan Square (Františkánske nám.) and visit the Mirbach Palace – one of the two Bratislava City Gallery buildings, to see its permanent exhibition on the 1st floor.

15:30 Go to the Main Square and have a stop at the Schokocafe Maximilian – with a nice view on the square and Old Town Hall.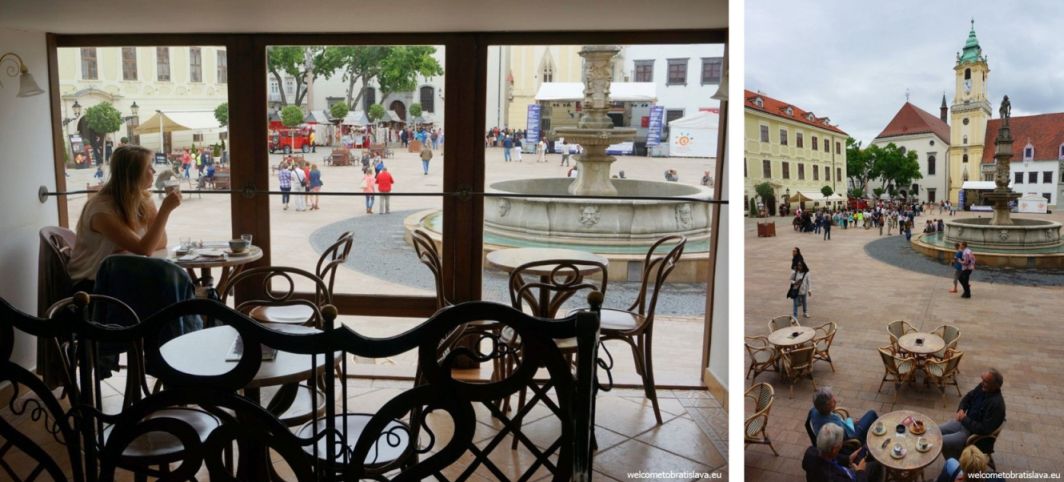 16:00 Walk through the Main Square and enter the Museum of Period Rooms at the Aponnyi Palace. You will be able to admire Rococo style, fine art, aristocratic interior, period furniture and accessories, reproductions of historical clothing or colorful chandeliers.

17:15 Walk 3 minutes to Klobučnícka Street where two museums are located. The Museum of J.N.Hummel – a brilliant Baroque pianist, conductor, composer and pedagogue who received instructions from Mozart and Haydn, was a friend of Beethoven and performed with Paganini. The other one is seated in the former middle-class house documents the life of an important sculptor born in Bratislava but known worldwide – Arthur Fleischmann. Both are open till 6 pm on Saturday and Sunday.

Have some rest and if you manage to get tickets to the historical building of our national theater, do so and you will have an unforgettable cultural evening!

(source: SND)                                                             (source: PromoLand)
Have dinner and drinks at the RiverBank restaurant which you'll find at the Grand Hotel River Park Hotel on the Danube embankment.

(source: RiverBank)
SUNDAY
08:30 Wake up.
09:00 Have breakfast at Mondieu cafe (we recommend the one on Panská Street for its "older ambiance").

09:45 Take the bus from the "Most SNP" stop or taxi to Devín Castle and spend the morning hours admiring the ruins of a castle which witnessed the glory and fall of Great Moravia and was blown up by Napoleon's army. It is open for visitors from 10 am. Have lunch at one of the local small places.

13:30 Come back to the Old Town and have a coffee (and something sweet) at the beautiful Cafe L'Aura which is 2 mins away walking from the Most SNP bus stop, at Rudnay Square where the St. Martin's Cathedral is.
(source: Cafe L'aura)
14:00 Walk to the St. Martin's Cathedral, take some nice pictures in its beautiful exterior, go in and definitely check the catacombs which are in the underground – they are breathtaking!

14:45 Walk up to the Castle and its garden taking the Beblavého Street and "Zámocké schody," and make sure you go to the castle tower as well for a view on the whole city.
17:30 Walk down to the Old Town and have a tasty dessert at the Konditerei Kormuth on Sedlárska Street – a cafe with historical paintings, decor and ambiance. It is with no doubt a beautiful place but a tourist trap, too. They even started to collect an entry fee and prices are higher than the Old Town average.

18:00 Buy some traditional souvenirs at the Zeppelin Cafe & Souvenirs which is just next door.

Bon voyage!
EXTRA TIPS
In case your trip is planned sometimes between May and September, we recommend you to check the event calendar of the Medieval knights shows at the Devín Castle which are worth of seeing.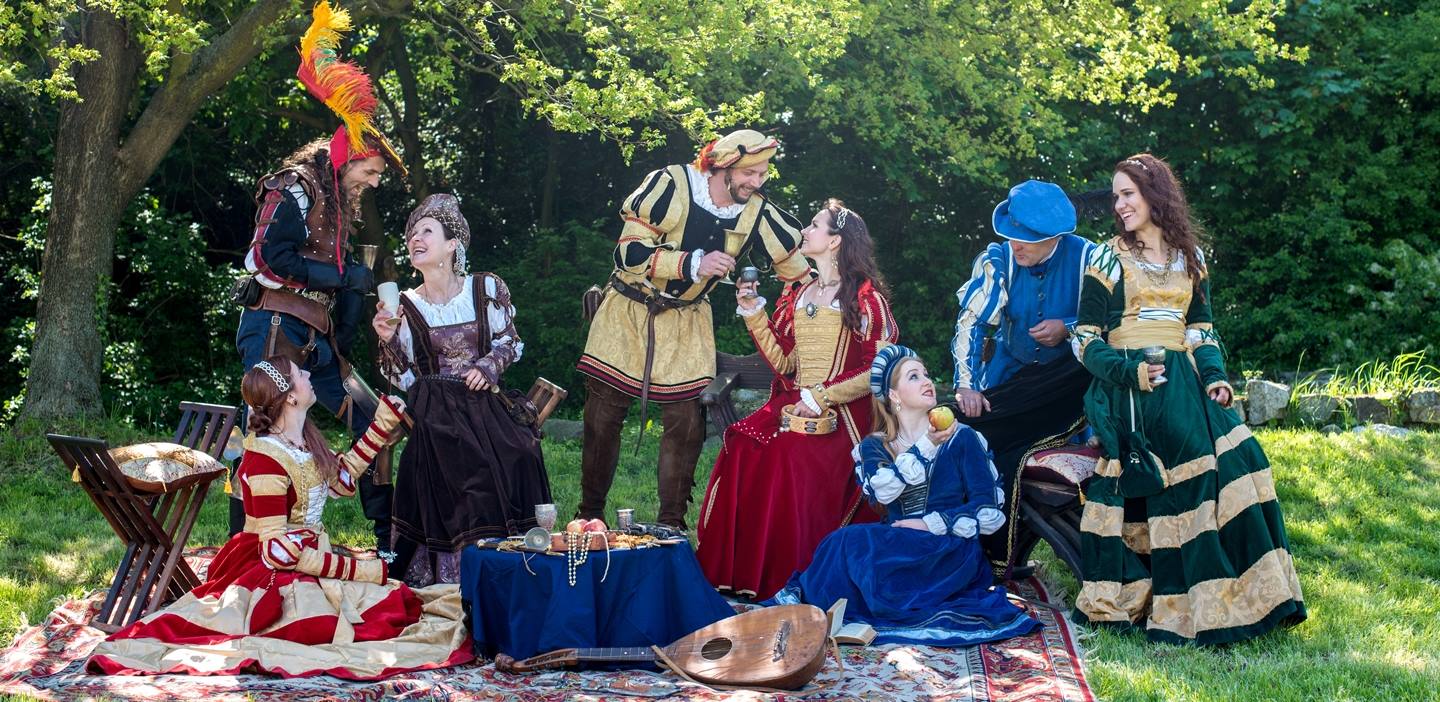 (source: Rytieri na Devine)
If you come to Bratislava in July or August, you should not miss the Summer Shakespeare Evenings when Shakespeare's plays are performed at the Bratislava Castle to the public. You need to get your ticket well in advance though as they are quickly sold out.

(source: Letne Shakespearovske slavnosti)
Author: Maria Kecsoova