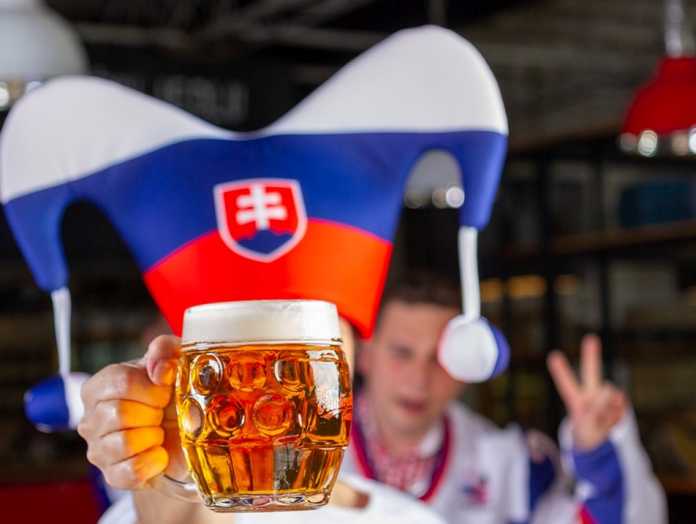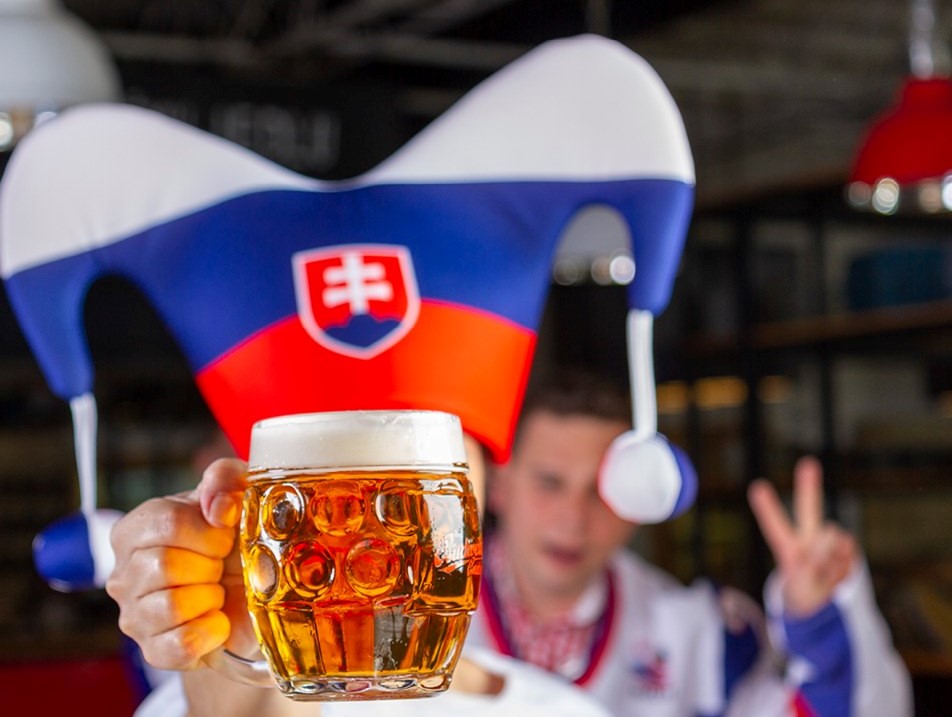 Looking for some of the best sport pubs to watch the ice hockey championship in Bratislava? Check out our recommendations for the best places to enjoy the real hockey atmosphere while cheering to your favorite teams!
U Zlatého bažanta
This huge pub is conveniently located in the city center and besides good beer offers traditional cuisine for reasonable prices. If you want to watch the hockey games here, you need to make an email reservation via rezervacie@uzlatehobazanta.sk until 15:00 of the desired day. The reservation is confirmed only if they respond to your email positively. You can also try to call them on +421 915 790 294. When making the reservation, you need to state your name and surname, date and time of the reservation, number of people and your mobile phone. Official website with upcoming events.
(source: U Zlatého bažanta Facebook)
Connect: Facebook
Address: Dunajská 4 (city center)

The Dubliner Irish pub
This pub is popular with tourists all year long, and thus busy even in a "non-hockey period." They are booked for the most of the championship but you can stop by if you don't mind standing by the bar without having a table.
(source: Irish pub Facebook)
Connect: Facebook
Address: Sedlárska 6 (city center)

Street Food and Cafe Possonium
Possonium is a permanent street food garden. It is called a street food market, however is placed in a courtyard among buildings. It is situated close to the main train station, divided into an indoor and outdoor space, with a lovely terrace. This month the area turns into a hockey mini fan zone, and they're showcasing all the hockey matches inside! The beer flows through the stream and all bistros are open during the Slovak matches until the beginning of the second period.
(source: Possonium Facebook)
Connect: Facebook
Address: Kýčerského 7a

Komín Craft Beer Pub
Komín craft brewpub has a strong fan base not only because it is the only one of a kind in the neighborhood around well-known Miletičova Street. They offer home-brewed beers! It is located in an impressive building with a generous capacity – two floors and a summer terrace. Call them on +421 0944 737 688 to make a reservation!
Connect: Facebook
Address: Miletičova 17/A



Bokovka
When it comes to this home-style restaurant in the heart of Ružinov, we like to think of Bokovka as an ideal moniker for a place that offers familiar pub-vibes and homespun cuisine in a glamped-up setting with plenty to offer everyone. Bokovka is one of this neighborhood's places-on-the-side where locals come back to when trendy new joints lose their cool and home is the last place to be on when an evening out calls. Book your spot via + 421 902 903 332 or via email: ruzinov@pivarenbokovka.sk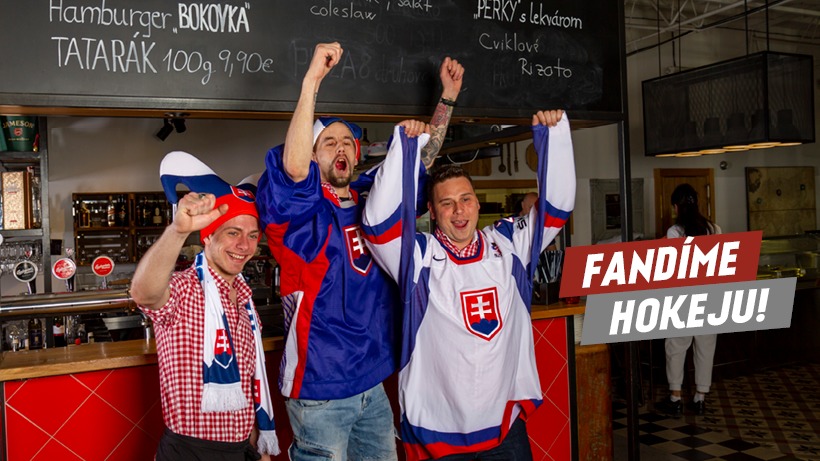 (source: Bokovka Facebook)
Connect: Facebook
Address: Sabinovská 7

Meštiansky pivovar
Meštiansky pivovar is a pub of huge size, great cuisine and delicious tank beer. They created a special Fan Zone in the area of their branch on Dunajská Street and are broadcasting all hockey matches. Call +421 948 710 888 for a reservation!
(source: Mestiansky pivovar Facebook)
Connect: Facebook
Address: Dunajská 21

Re:fresh
Enjoy the atmosphere of World Hockey Championship in the heart of historical centre of Bratislava! Re:fresh bar/club offers all matches live every day, 3 bars, 2 TVs, 1 big screen and a smoking/non-smoking area. For bookings of bigger groups please contact them via Facebook or via email: info@refreshclub.sk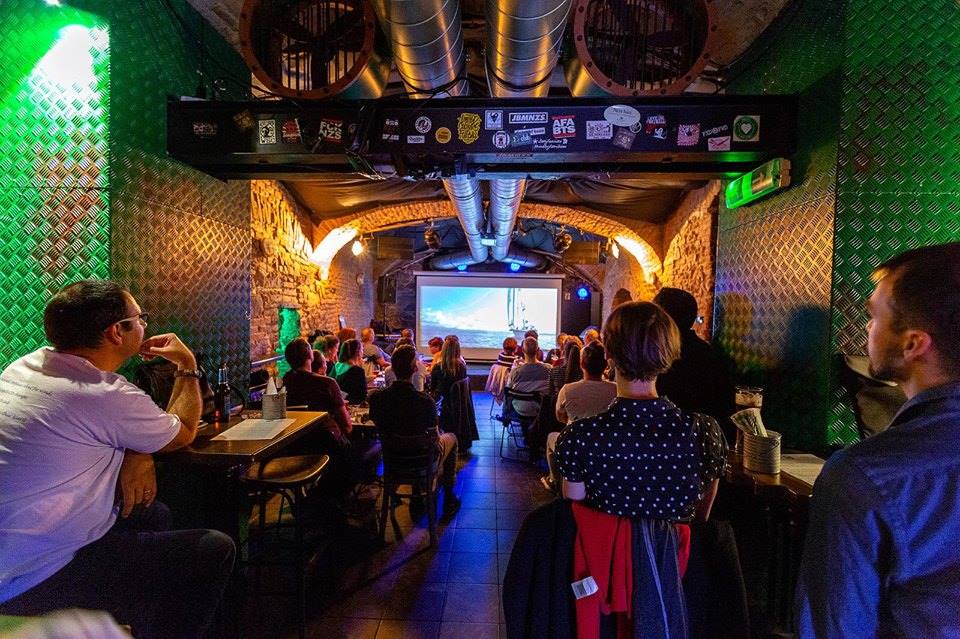 (source: Re:fresh Facebook)
Connect: Facebook
Address: Ventúrska 5

Žil Verne
Žil Verne is a small beer pub situated in the historical center on Panská Street, "hidden" in one of the street's courtyards. It offers brewed beer and small snacks which are a great fit for watching sport games! Make your reservation via +421 903 454 108.
Connect: Facebook
Address: Panská 13
Klubovňa pubs
Klubovňa is a chain of beer pubs – you can find 5 of their branches in Bratislava. It's a good choice for those who like to enjoy beer – whether it is while eating food, chatting with friends or watching a sport game. Make sure you make a reservation as the pubs will most likely be super busy.
Connect: Facebook
Address: Ventúrska Klubovňa – city center (Ventúrska 1), Centrálna Klubovňa (Krížna 4928/64), Karloveská Klubovňa (Jurigovo nám. 1), Petržalská Klubovňa (Starohájska 2), Ružinovská Klubovňa (Herlianska 6)
Fanzone near the Hockey Stadium
The fanzone is an area created for all the hockey supporters with free entry and no tickets needed (this means you can enjoy it without having a ticket for a match itself) to watch the championship together on large screens, together with accompanying program.
(source: www.iihf.com)
Address: Square in front of the Istropolis building, Trnavské Mýto
Sheraton Hotel's Bar
Watch the games live in the hotel and taste a special burger menu! The hotel has prepared a hockey specialty for the fans: burgers in brioche buns with rosemary and onion.
(source: Sheraton Facebook)
Connect: Facebook
Address: Eurovea, Pribinova 12

YOU MIGHT ALSO LIKE:
Author: Maria Kecsoova
Source of the main top picture: Bokovka Facebook