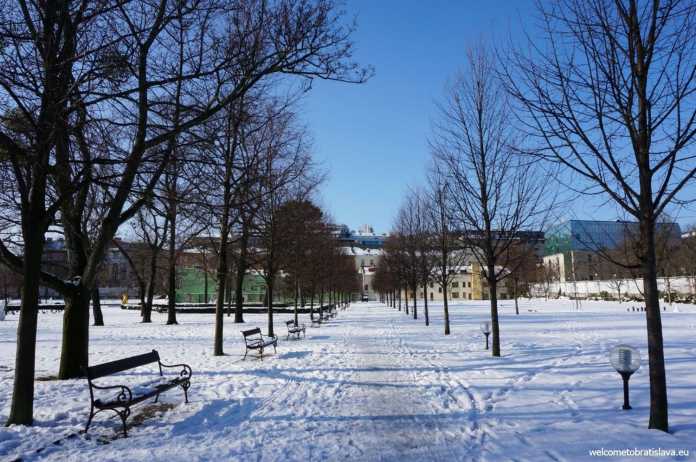 If you are not keen on the cold winter weather, you probably won't dream about visiting Slovakia around this time. For those who can brave the cold and like the idea of walking through a snowy wonderland, we recommend to come right now – we are starting to get some snow already :) Have a look at the covered-in-white places which we believe are the most beautiful to visit in this weather:
THE BRIDGE SNP (UFO BRIDGE)
Danube embankment, or a walk from Eurovea to our New Bridge, offers a lovely view on the Apollo bridge, our "UFO" tower and you can also spot ships cruising on the river.
We recommend to walk along the UFO bridge itself as well :)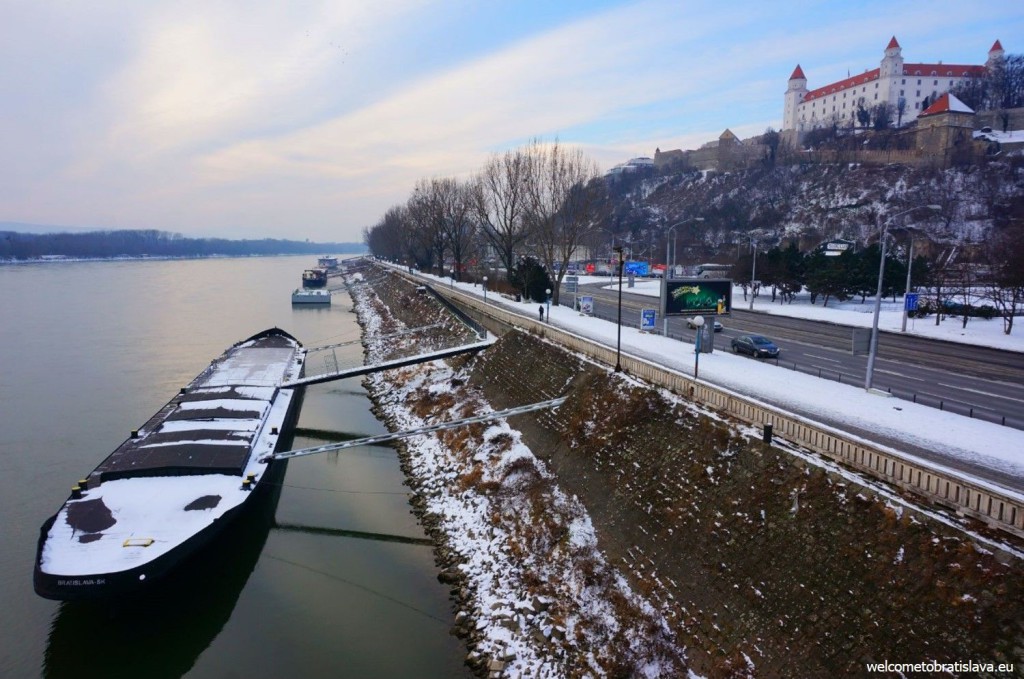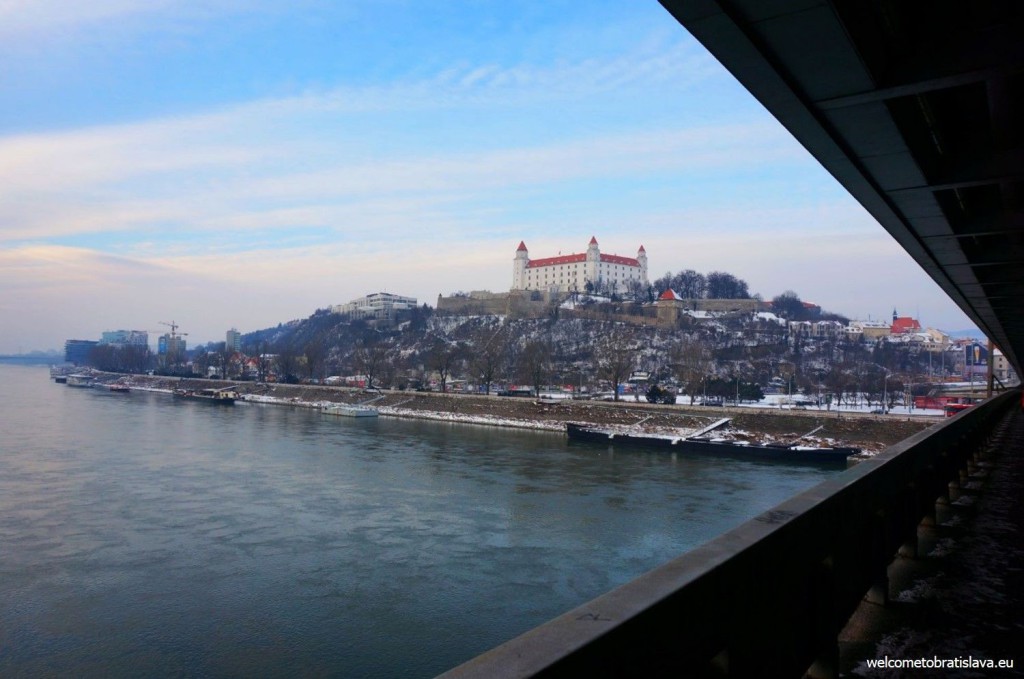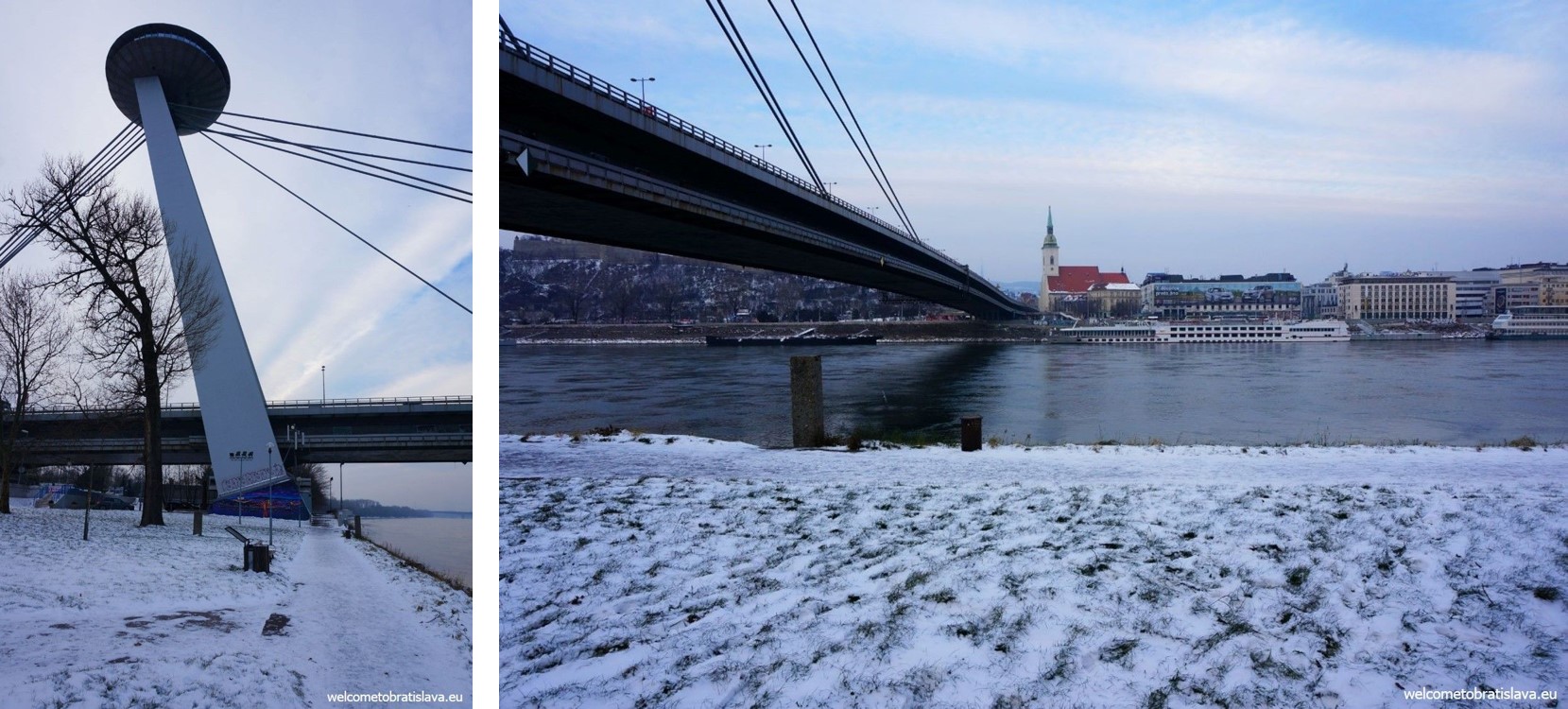 GARDEN OF JANKO KRAL
We call it "Sad Janka Kráľa" – it is a park between Aupark, one of our shopping malls, and Tyršovo nábrežie, an embankment near the Danube river where the Magio beach operates in the summer, and from where our UFO Tower can be entered. In summer it is a popular place for families with kids and sporty people, in winter it is a great spot for a decent snowball fight :)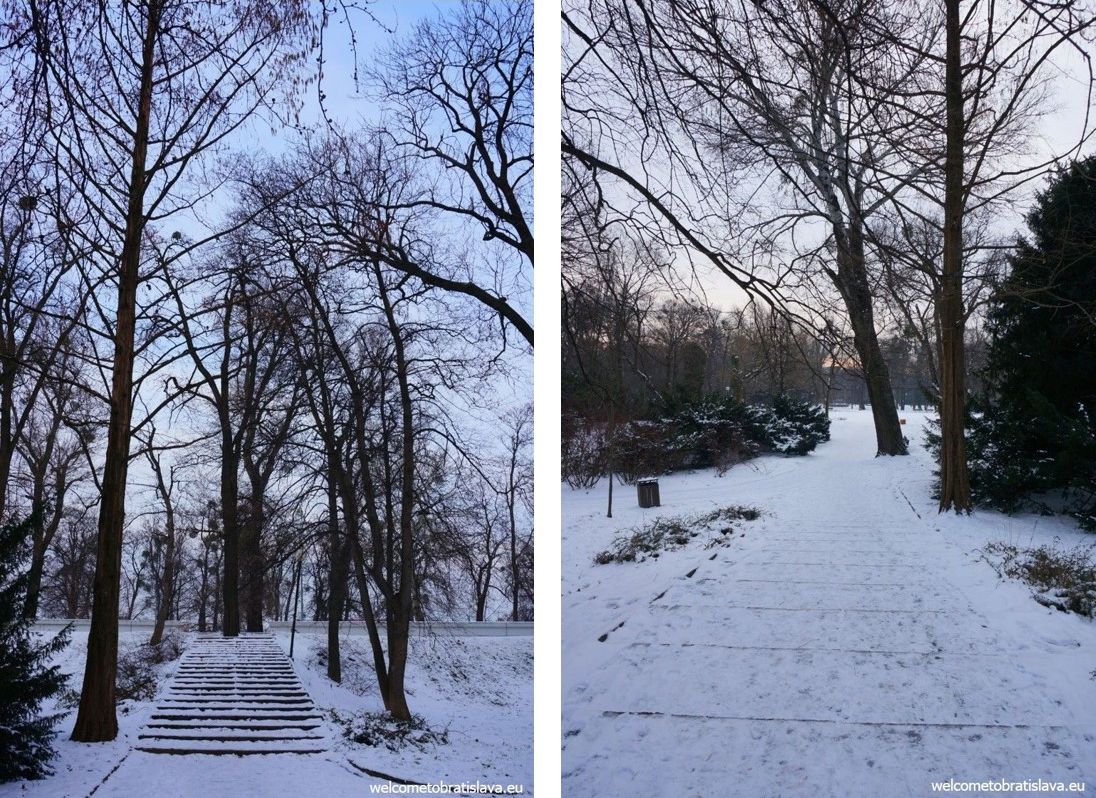 HVIEZDOSLAV'S SQUARE
The place where our Slovak National Theater stands, part of the Christmas markets are held, you can try out your ice-skating skills or visit some of Bratislava's most exclusive restaurants.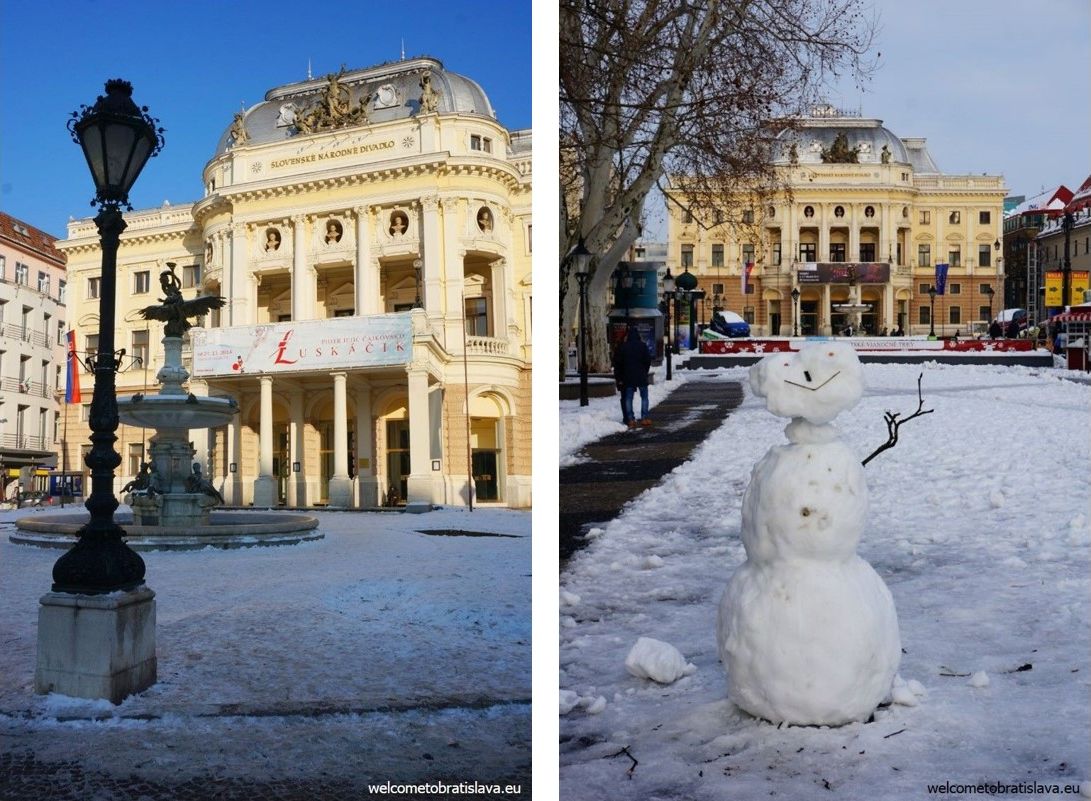 THE NARROW STREETS OF OUR OLD TOWN
Our most favorite part :)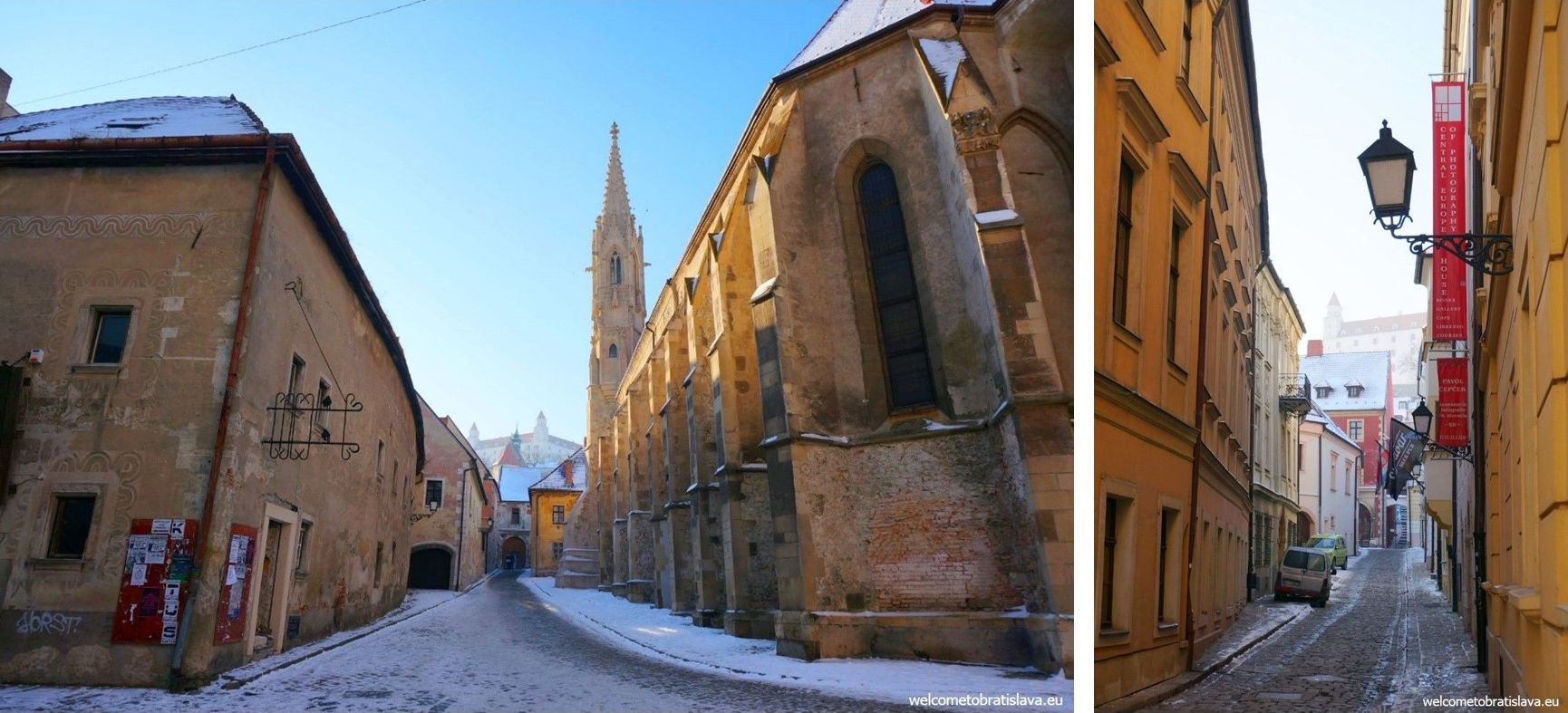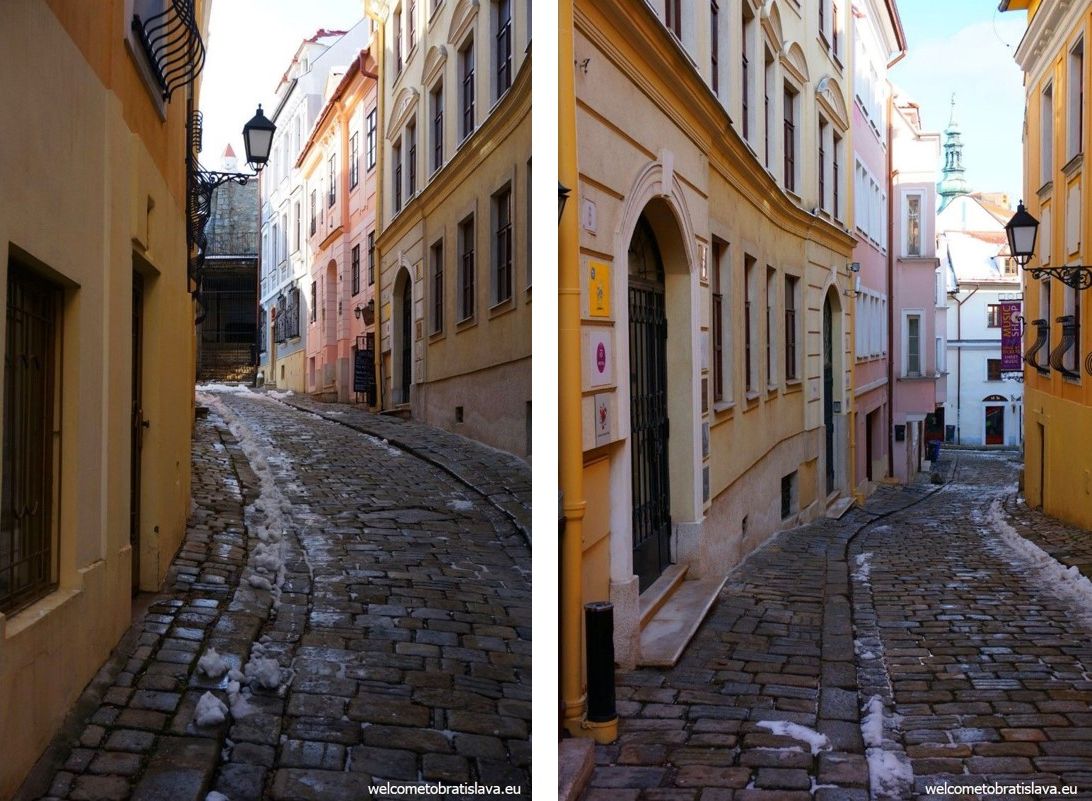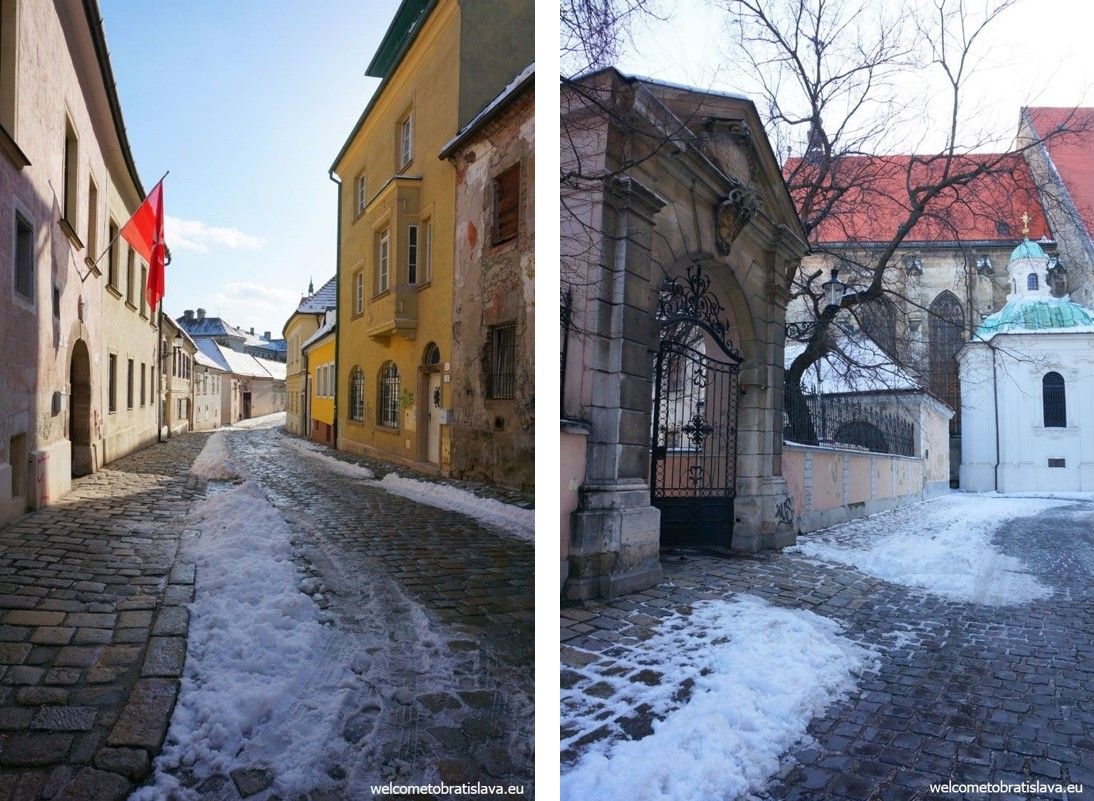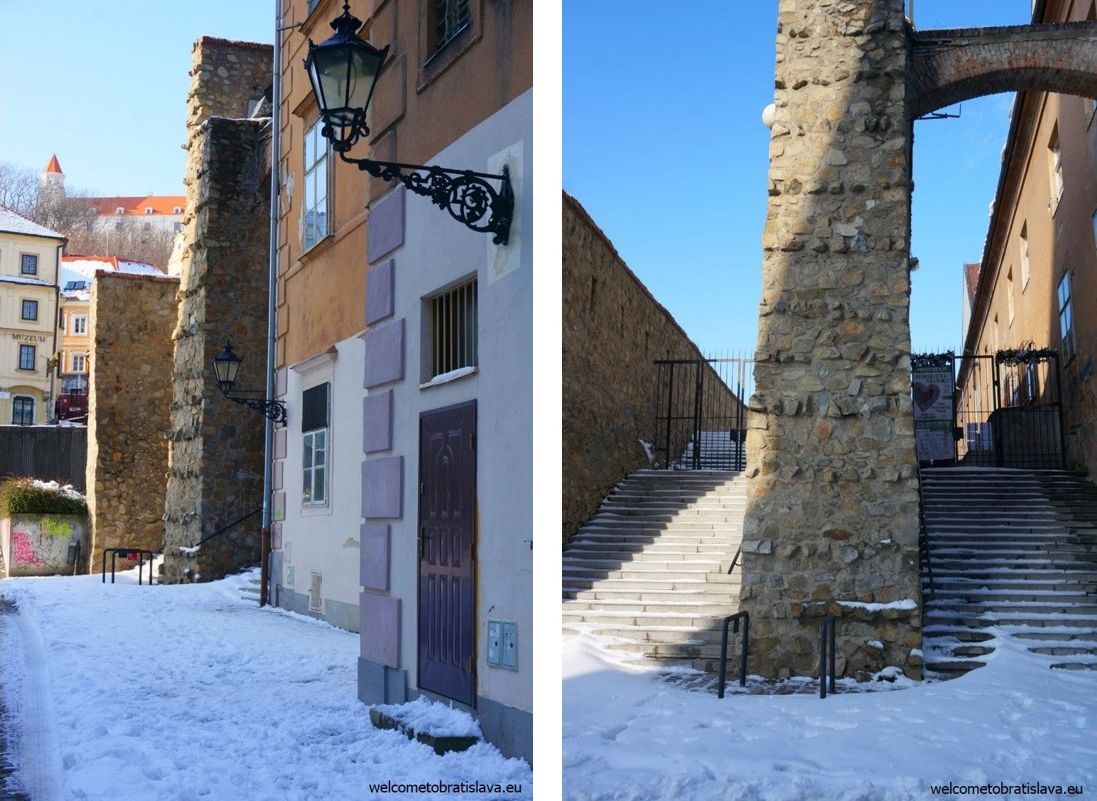 ST. MARTIN'S CATHEDRAL
Our biggest, oldest and most famous cathedral built right next to our medieval walls.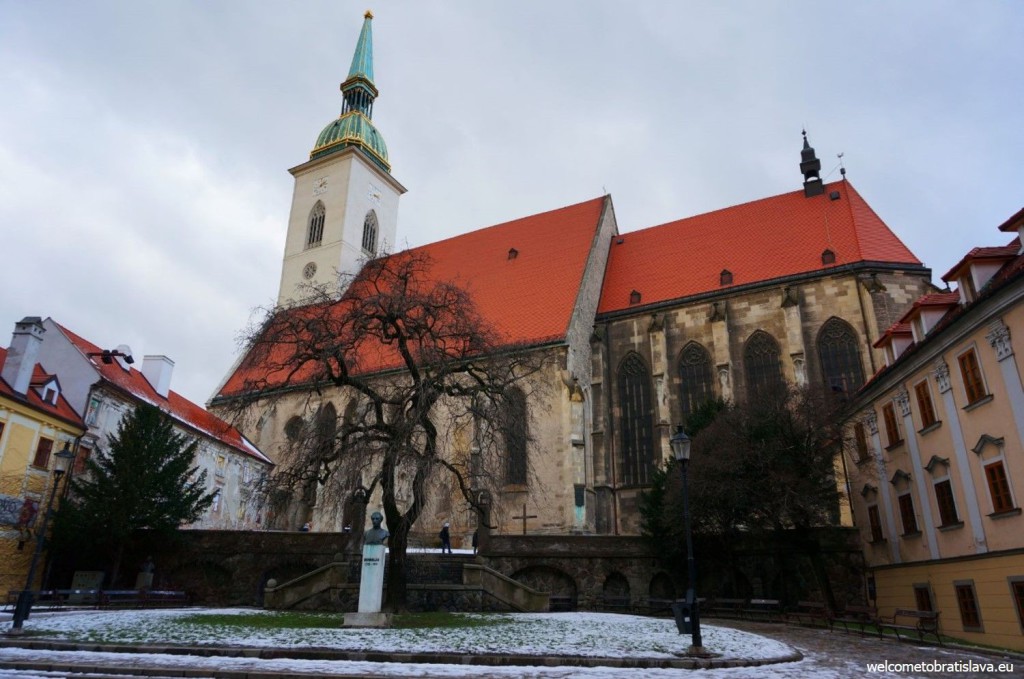 Only a few meters away from the St. Martin's Cathedral there is a path leading to our Castle (look for the "Beblavého street). Worth of taking this route for this kind of view: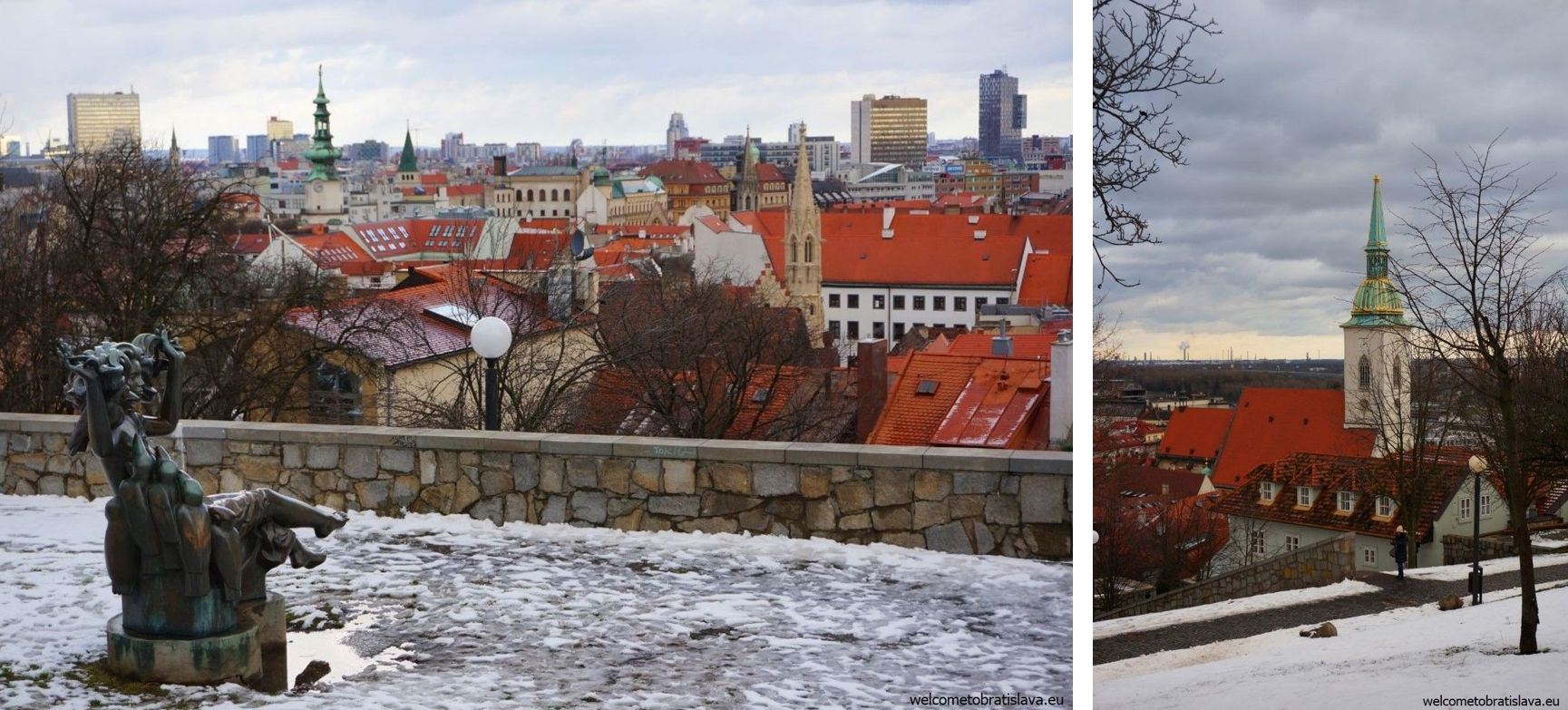 BRATISLAVA CASTLE
After managing all the stairs, you will finally arrive to our most popular sight – the Bratislava Castle :)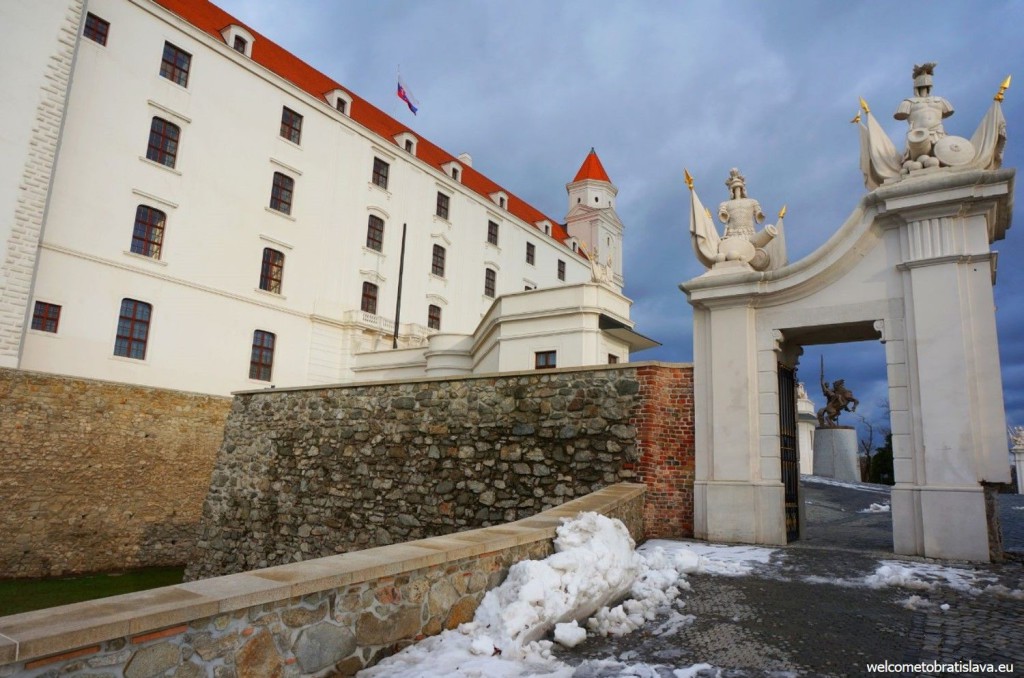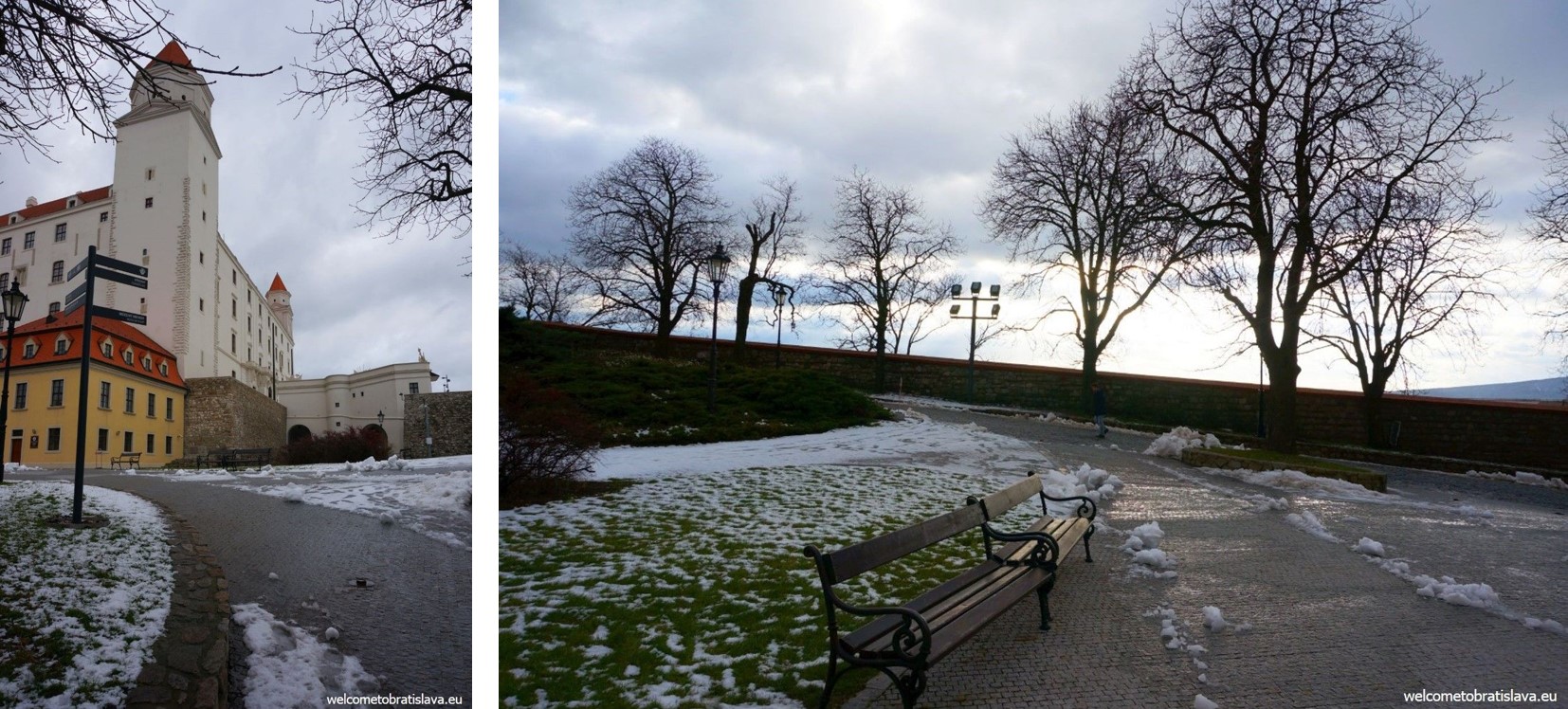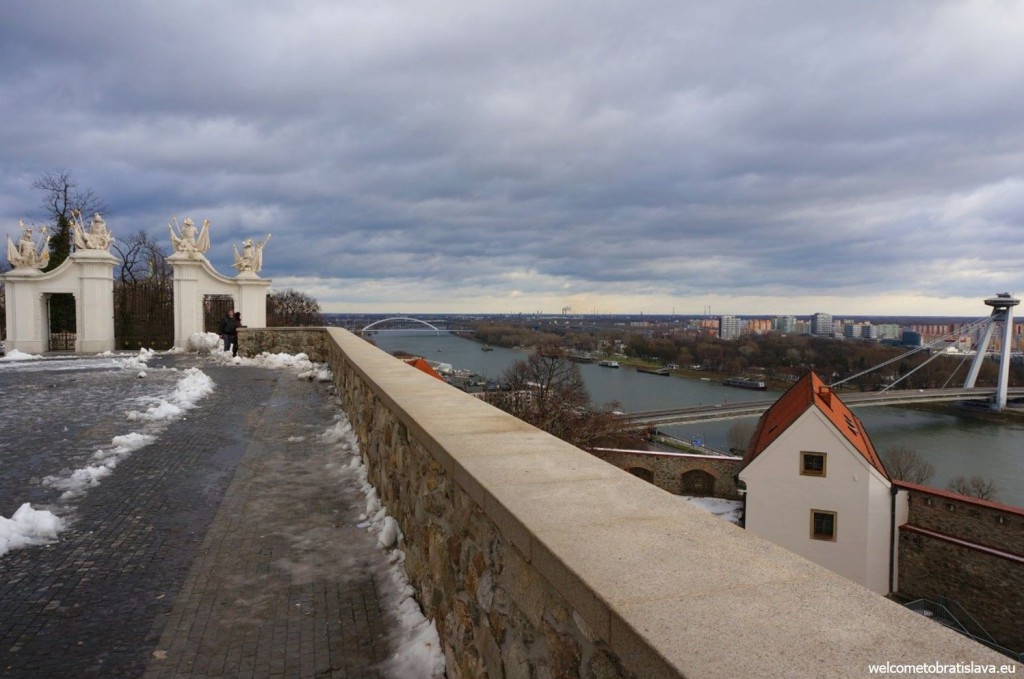 We recommend to have a "tour" around the Castle as well: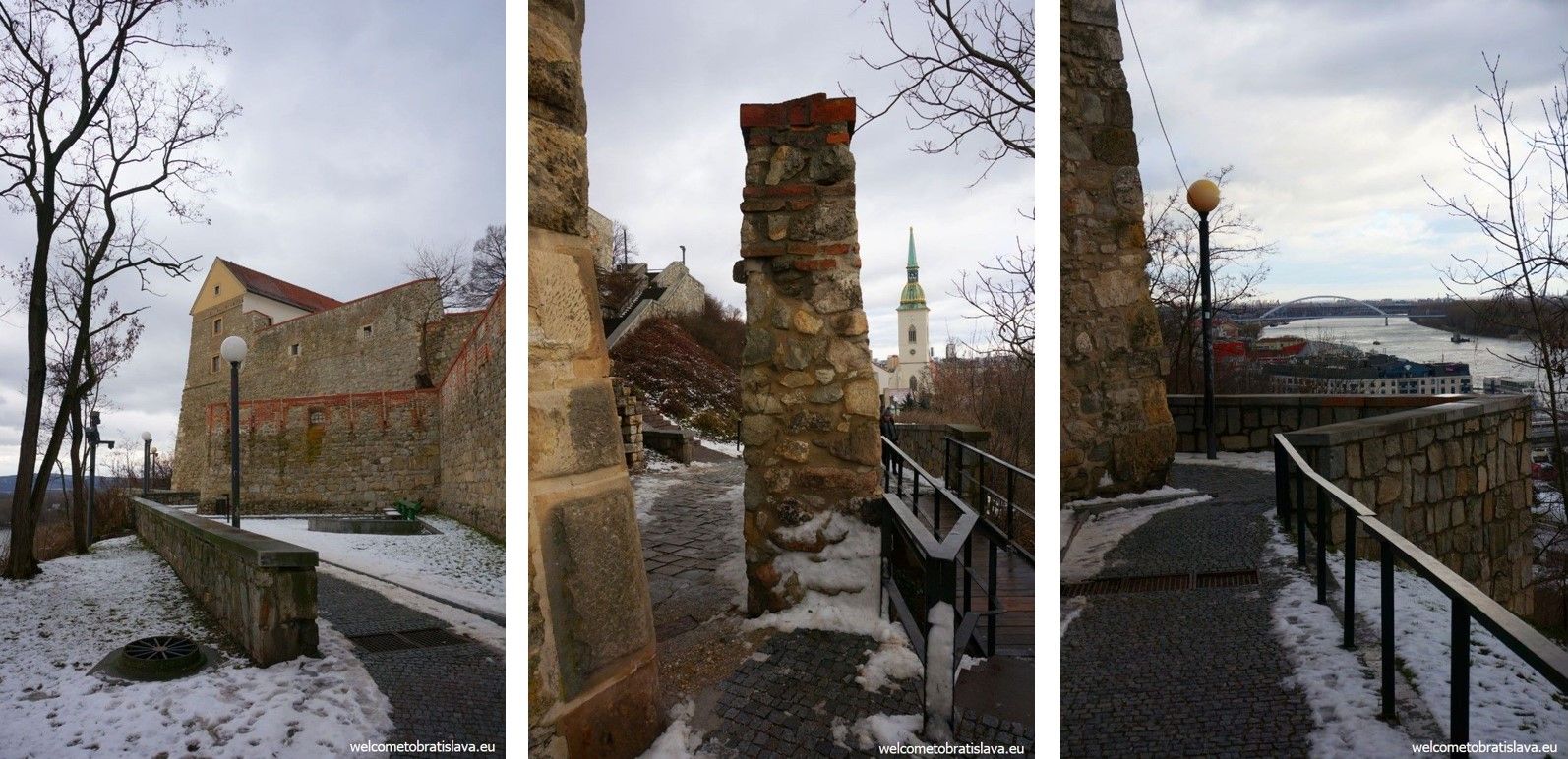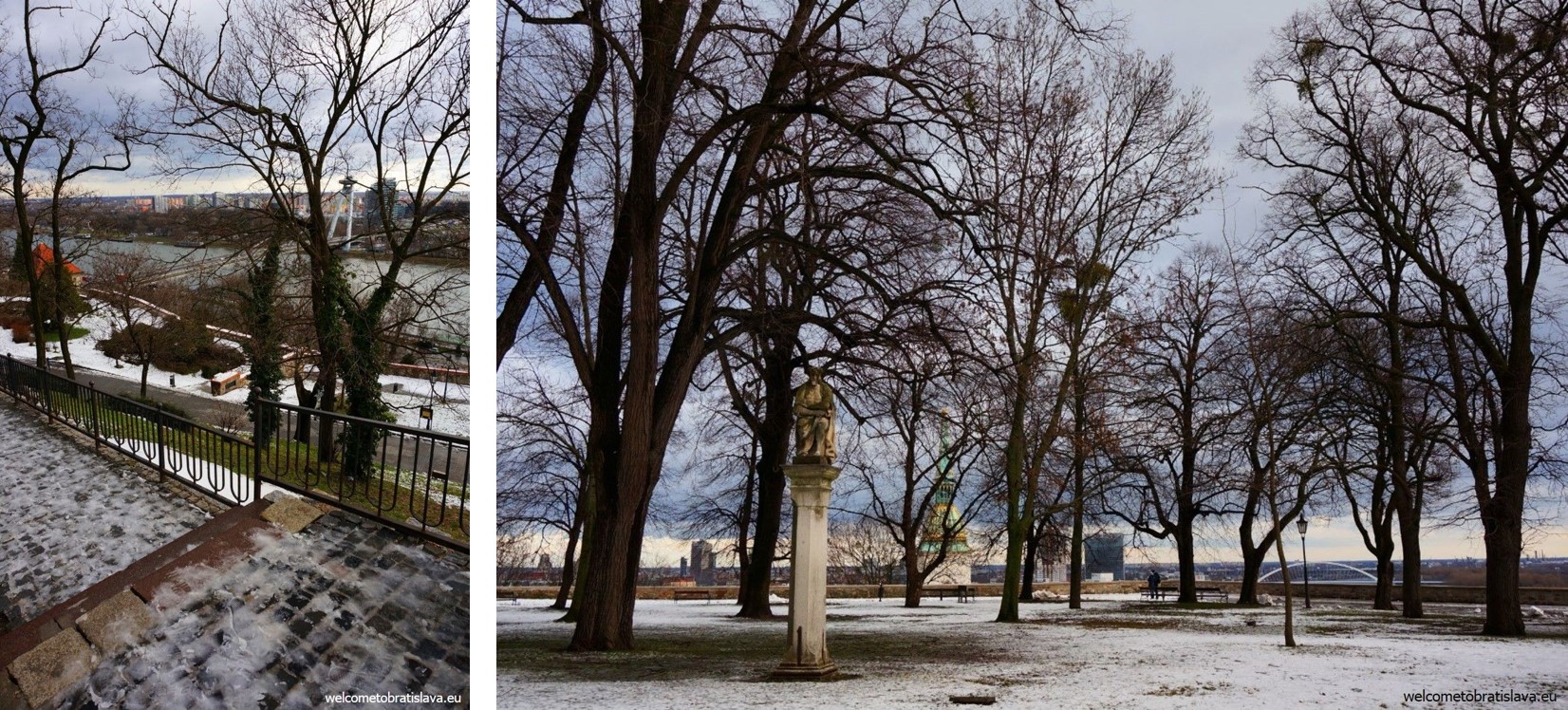 PRESIDENTIAL GARDENS
A French garden in the back of our Presidential Palace which was built in the 18th century. One of the most popular public parks in Bratislava.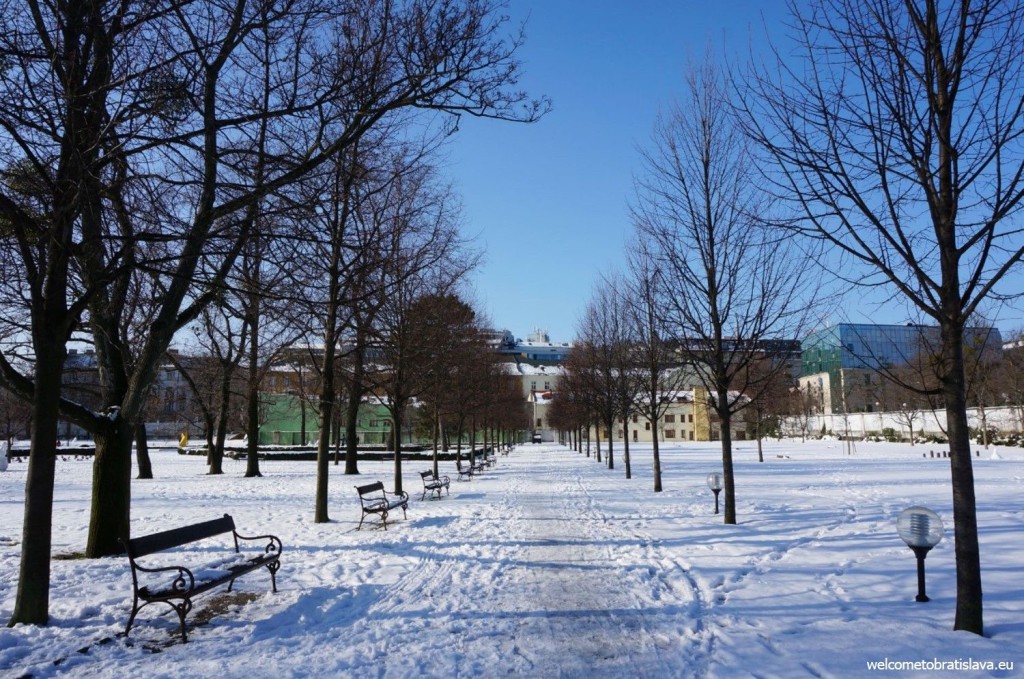 SLAVIN
Dedicate 15 minutes drive on a trolley bus from the center to visit Slavín – a grandiose monument and cemetery of soldiers of the Soviet Army who were killed in deliverance of Bratislava during the World War II. Walking around this National Cultural Monument you will have a chance to take a tour to Slovakia's history, plus you will also be rewarded with a panoramic view on the whole city.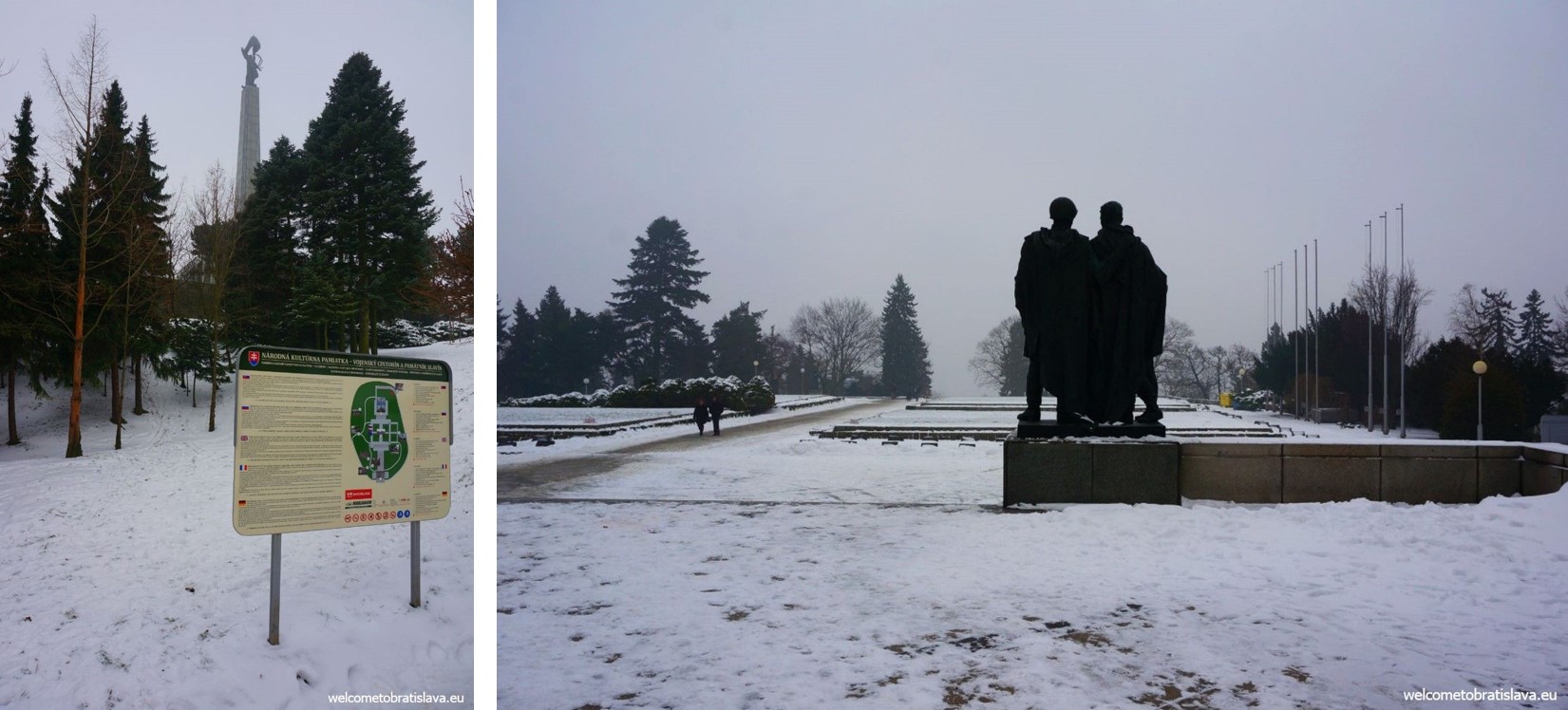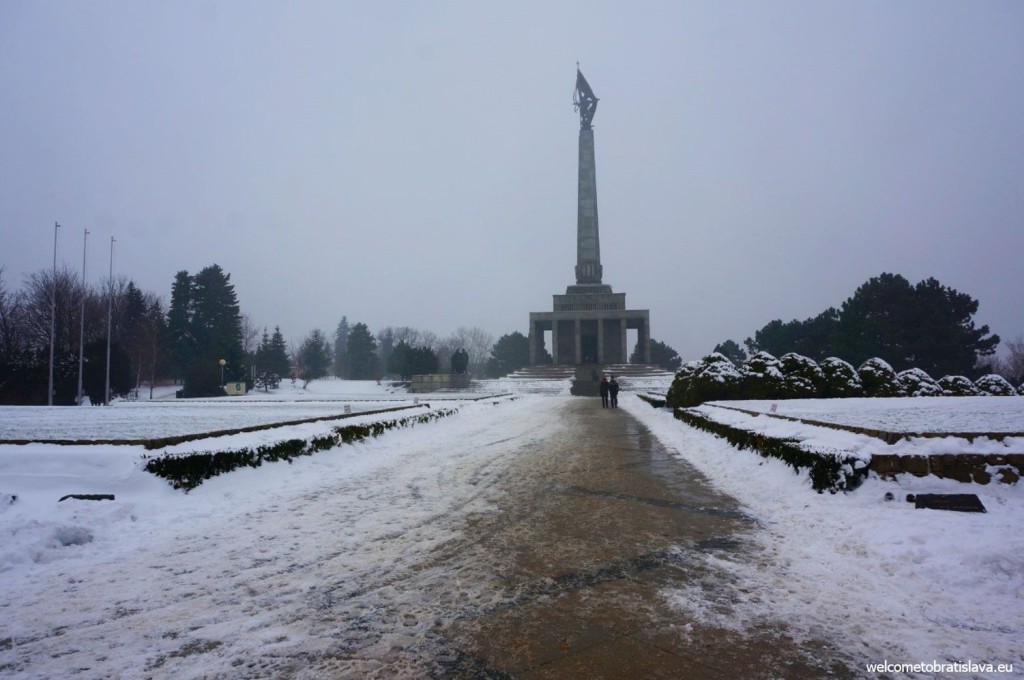 KOLIBA/ZELEZNA STUDNICKA
For the real white experience, get lost in the city forest – start in Koliba with the Kamzik Tower or Zelezna studnicka and walk in the beautiful nature. You will meet lots of people here, especially with kids, and it might take a while to get your hot tea as there will most probably be a long cue waiting to get warmed up :) But it is definitely worth it!
BRATISLAVA BY NIGHT
Don't leave your camera in a hotel when going out in the evening. You might miss the chance to take some of the most magical pictures of your trip :)
LET IT SNOW!
Our Castle and huge snowflakes. True story. A fairy-tale :)
Author: Maria Kecsoova