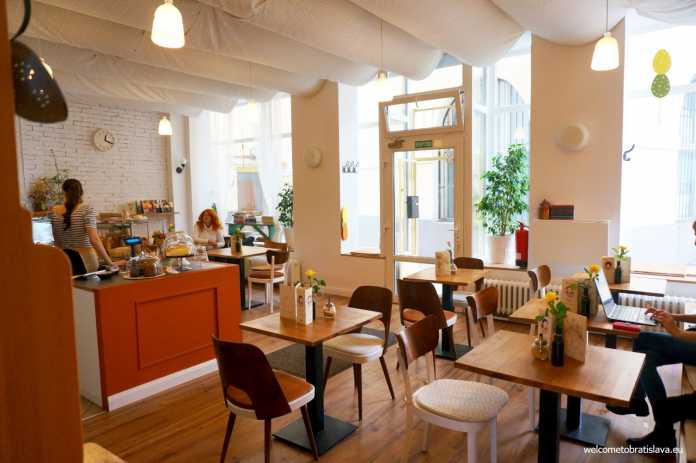 Temporarily closed – moving to a new location
Žufaňa is a lovely bistro situated outside of our Old Town, specializing in traditional Slovak cuisine with modern and often healthy twist. Established by three young friends and serving meals prepared from fresh ingredients from a nearby market, it became very popular, mostly among Slovaks. Žufaňa's specialty is its wide breakfast offer. Do not miss it – you will know why we are saying this once you try it :)
LOCATION
Žufaňa is located at Dulovo Square, in the municipality Ružinov. Buses 50 and 68 stop here. When you get off the bus and face the hotel Apollo, walk a couple of meters to the right. This location has been strategically chosen, to be close to one of Bratislava's most favorite open markets Miletička. This allows them to have fresh vegetables, fruits and all ingredients for your meal.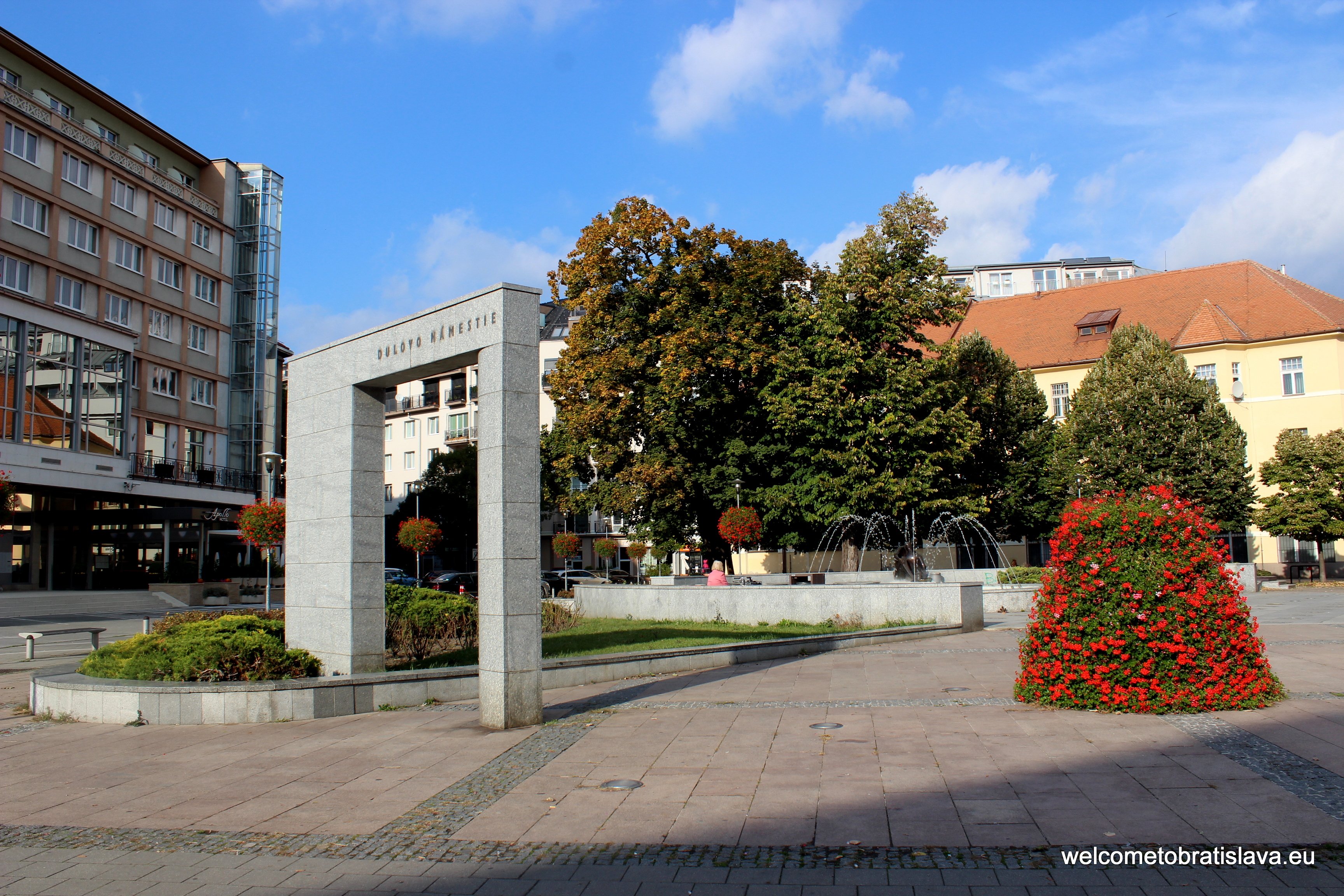 INTERIOR
The main room is sunny and bright with nice small decorations. You can always find fresh flowers on the tables. Yellow, brown and white colors make the space welcoming and warm.
This bistro is children friendly – there is a children's corner with toys and a changing table for babies. Ideal for a weekend family breakfast! And dogs are welcome, too.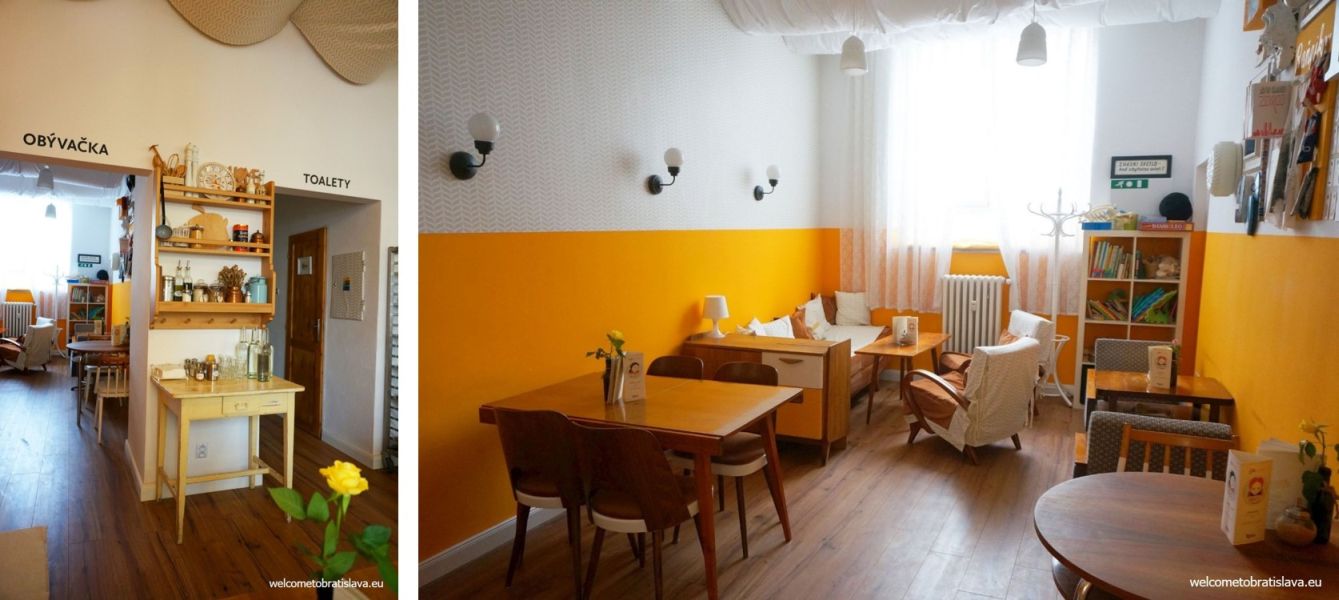 WHY IS ZUFANA SPECIAL?
The name Zufana is a Slovak archaic or perhaps vernacular term for a scoop. It refers to the idea to serve more traditional dishes in a simple but tasty way. Therefore the menu changes on a daily basis and every day has only a couple of dishes divided into several categories. It is one of few places in Bratislava where they dare to serve pork aspic or chicken livers in a fashionable way :D
WHAT TO TRY?
The daily menu always contains a huge breakfast selection, one soup, several spreads with bread, one meat main dish, a vegetable one and a salad.
Since breakfast is the flagship of this place, let's focus on it. The first group of the breakfast menu can be called "traditional Slovak breaky". You can have the best scrambled eggs with roasted onion, tasting like home made by a Slovak mom. They also offer true boiled Slovak sausages ("párky") or very Slovak "chleba vo vajci" which stands for a bread covered in egg – a truly tasty dish but not very healthy. Our favorite is also the sweet grits porridge ("krupicová kaša") topped with melted butter and sprinkled with "granko" (a Slovak version of cocoa powder with sugar). Granko is an ingredient used also for a hot drink "kakao" when poured into warm milk and you can also have it in Žufaňa.
The second group of breakfast options consists of healthier porridges. Changing on a daily basis, there are always two different porridges on the menu – usually a rice version or a grains/oats/buckwheat one, with different berries, dried fruits or other ingredients combined. Simply different crazy and unimaginable combinations, yet always tasty.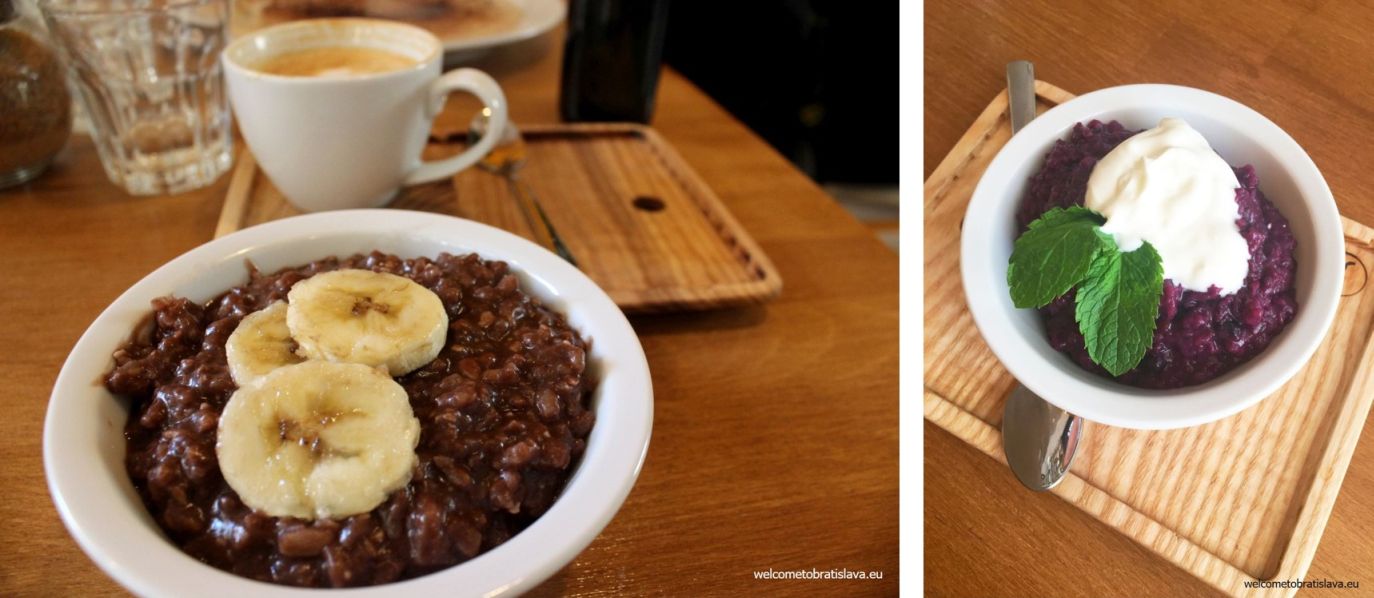 The third option are cakes and puddings – they have different types changing daily and usually the options are either healthier types or traditional Slovak ones.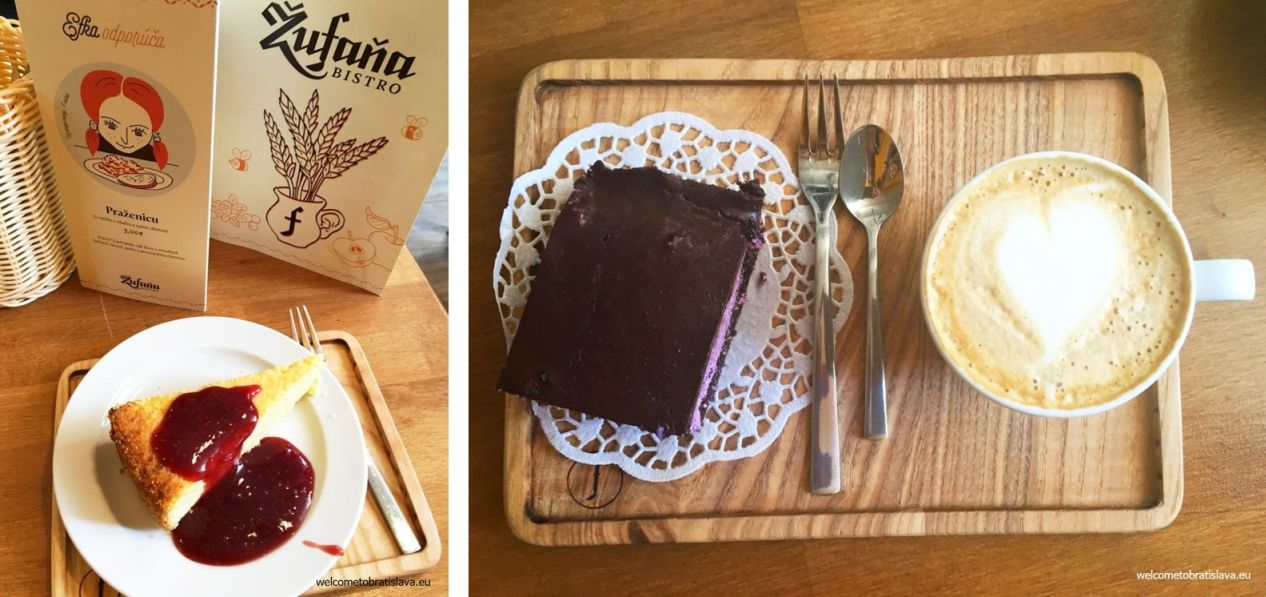 If you are a smoothie person, you should definitely try some as well – but don't order a big meal afterwards as they are quite filling :) During the week, Žufaňa has a special lunch menu which changes every day is full of tasty and healthy meals.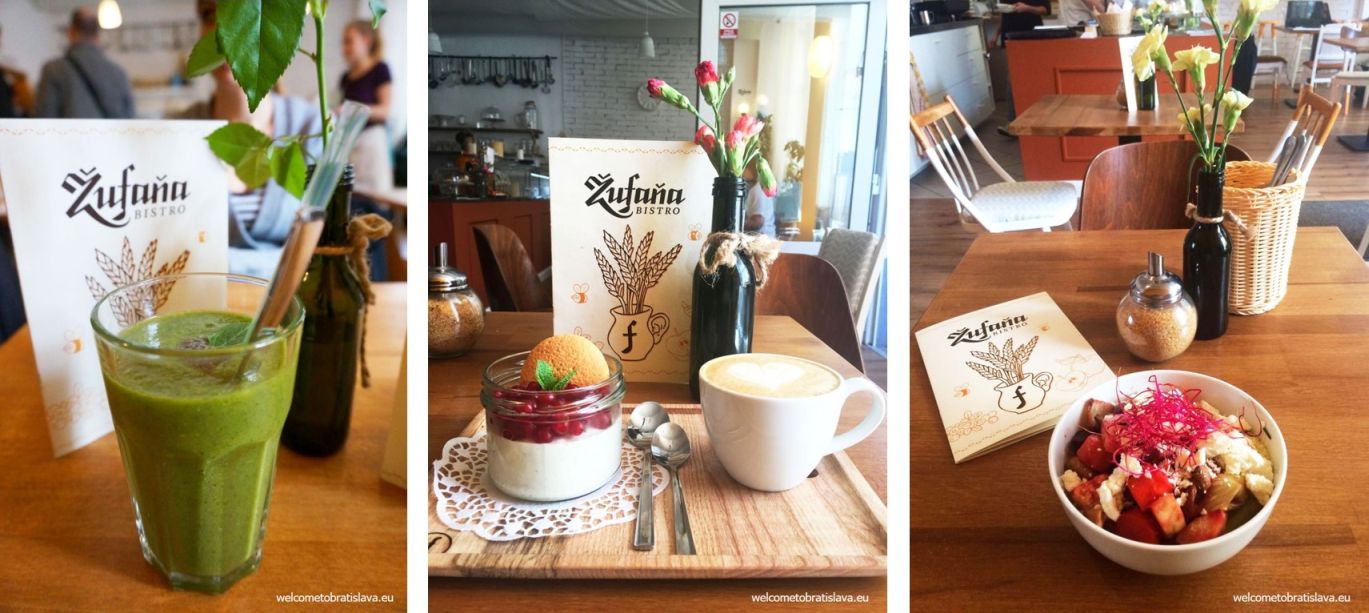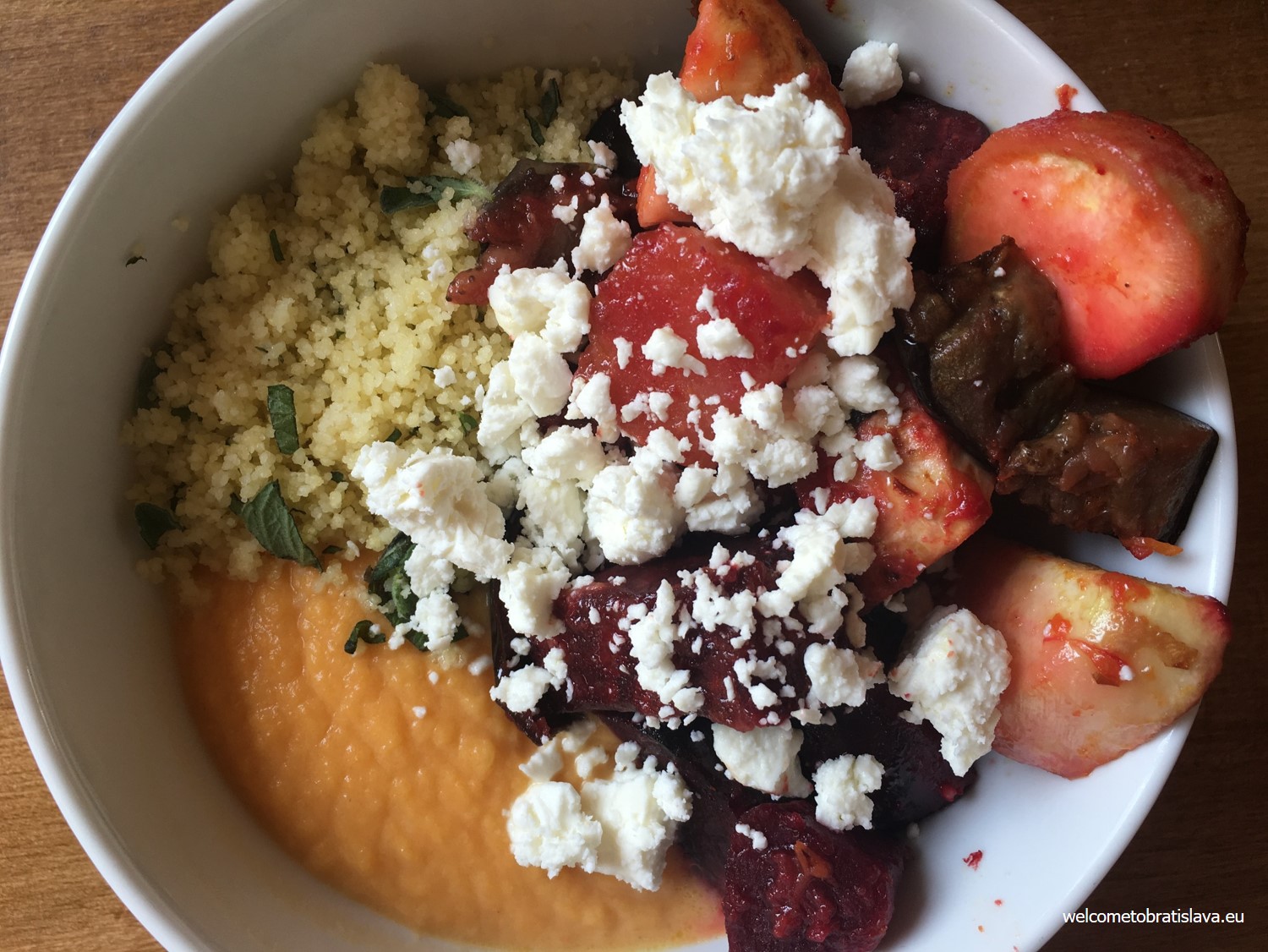 Author: Zuzana Mytna

 ADDRESS: Dulovo namestie 4


 OPEN HOURS: Check their FB page


CONNECT: Website, Facebook


 MAP LOCATION: